As I become more and more invested in woodworking and building stuff, I've accumulated a lot of tools. At first I kept them in a plastic Ziploc freezer bag. Then I moved on to a cardboard box. Then a plastic bin. After having my tools keep dumping out of the bin, I finally decided to invest in a toolbox. There were quite a few to choose from, but I'm kind of addicted to Milwaukee brand stuff, so I decided to take a look at their offerings.
Turns out they have two.
The classic 26" rectangular box was nice... rugged and comfortable to carry... but there wasn't a tray to organize stuff. So I ended up getting the 13" Jobsite Work Box instead. It had a tray and a caddy insert that looked handy...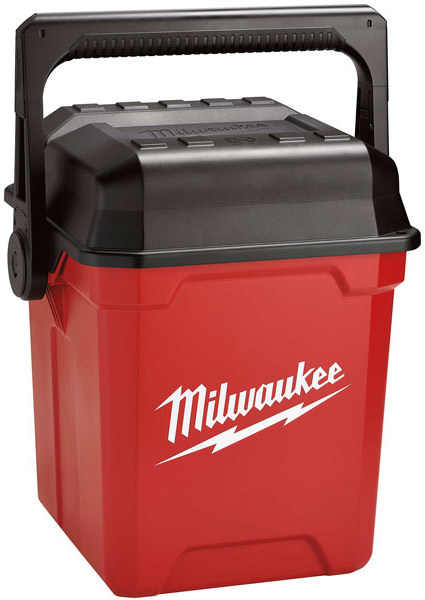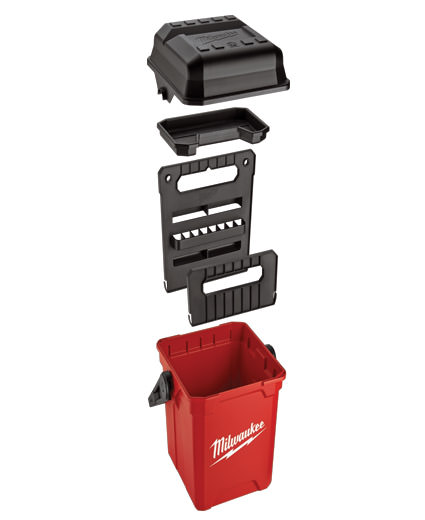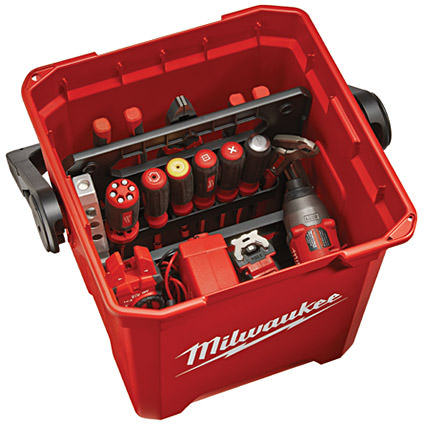 It's a tough box and works great as a stool. There's a slot on top if you need a surface to cut pipe or something that might roll off a table.
In theory, it's a great design.
In practice? Not so much...
The fact that it's so deep makes it tough to find smaller tools that get dropped to the bottom. It also wastes a bunch of space unless all your tools are tall.
The small tray that fits in the top of the box is easily knocked out when removing tools, as there's no way to strap it in place.
The caddy insert is frustrating as hell. It's difficult to place in the slot for storage and the cavities are too shallow to keep taller tools from flopping out.
There's a spacer to help keep your tools in place so they don't slide into the caddy slot, but mine keeps catching on tools when I pull them out, so it's pretty much useless unless you want to glue it to the bottom of the box.
It's a bit of a hassle to get into. The handle locks the lid in place if you push it one way... unlocks it if you push the other. Half the time I get it wrong.
Overall, this is a regretted purchase. The design makes it difficult to use, and I don't think it's very efficient or handy for storing tools. I'll probably replace it soon and just use it to carry power tools from one place to another.
Milwaukee really needs to come up with a more tried-and-true box that makes tool storage and access easier instead of more difficult.