Here we go with yet another post-Apple-World-Wide-Developer-Conference keynote. This year's was really long, so I am only writing about things when I have a comment to make instead of summarizing every little thing that was presented. If you want to watch the keynote yourself, just head over to Apple.com and have a look!

• But First... Kudos to Apple for prefacing their WWDC Keynote with a statement on racism, equality, and injustice... and what they are doing to address racism in their industry and our communities. Not only that, but Tim Cook called out the "senseless killing of George Floyd," which is not as strong as calling it what it is... but at least they didn't diminish it by merely calling is "the death of George Floyd." This is not just lip service. Apple is putting their money where their mouth is too. Apple is investing $100 million to help in demanding equality in our communities. That's a drop in the bucket compared to the massive fortune they're sitting on, but it's a heck of a lot more than what other big companies are doing. Apple is also creating programs for Black developers and finding new ways to encourage involvement by POC in the developer community. As a step forward, all the developer videos from WWDC are completely free for anybody to look at this year. Good on them.

• iOS: Widgets. One of the things that I loved so much from MacOS X was the widget screen. So many incredibly useful tools are just a swipe away. Then Apple eliminated them and I was bigly sad. And yet... here they are in iOS?!? Does this mean we will see a return of widgets in MacOS? I am holding my breath. I have said many, many times how my favorite mobile phone to work on was Windows Phone. Yeah, I never gave up my iPhone for it but, upon release, Windows Phone OS had new ideas with fresh ways of doing things. By contrast, Android was just a poor iPhone copy. One of the best features of Windows Phone was "Live Tiles," and that's almost exactly what iOS widgets are looking to be like.

• iOS Picture in Picture Video. Before iOS 14, you had to stop watching a video if you needed to access your apps for some reason. Now Apple has made it so you can keep watching (and listening) while you use your apps. Given how many times a day I get a distraction, being able to keep watching while I'm glued to my phone while traveling is a serious big deal.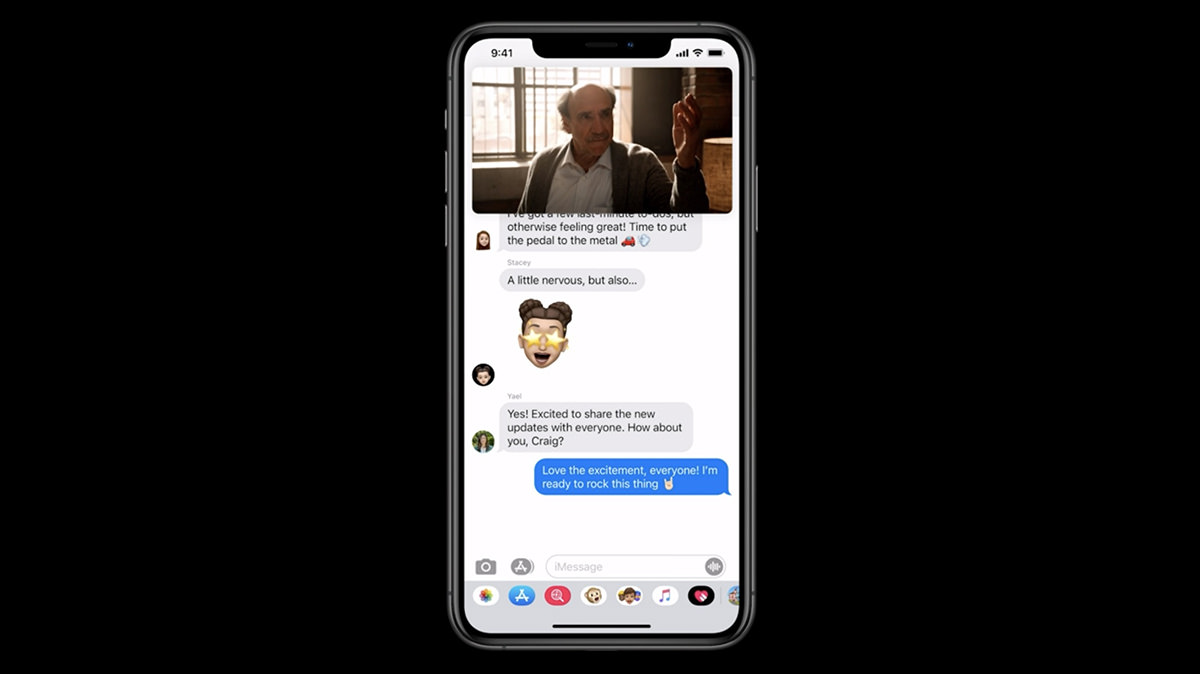 • iOS Translate. Holy shit. Offline machine learning translation with conversation mode? Sign me up! As translation gets better and better, this is going to open up the world in new ways. I cannot tell you how many times this would have come in handy with my work. Very exciting stuff.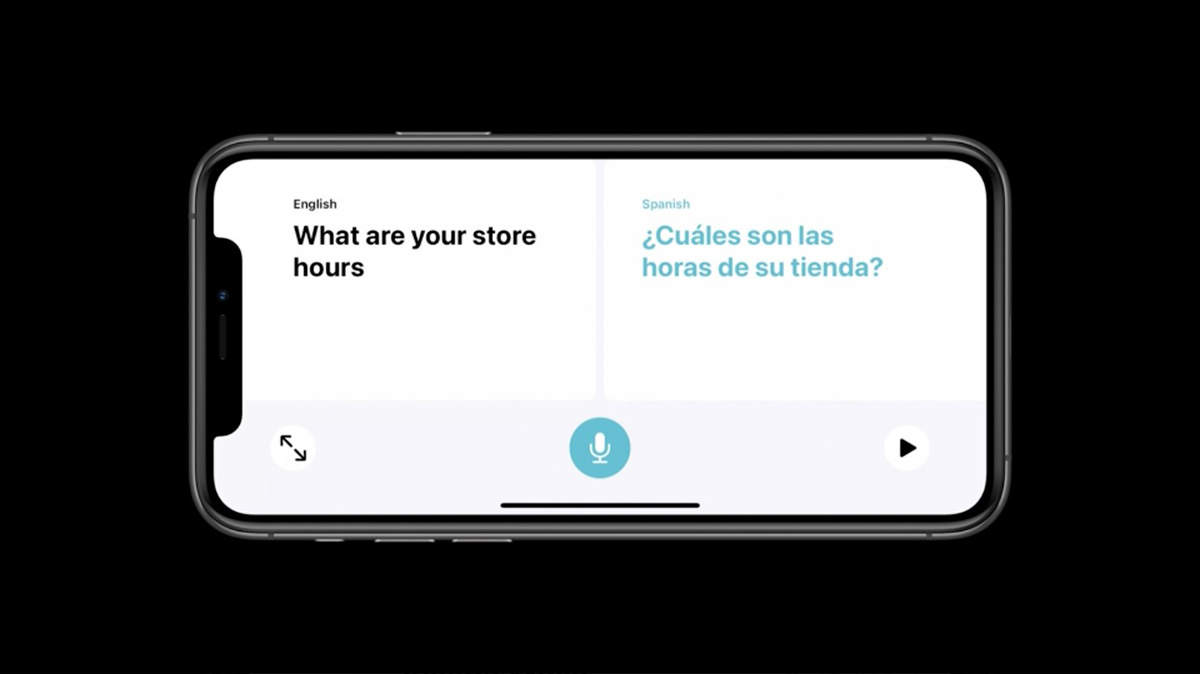 • iOS Messages. I hate phone calls. All my friends and co-workers know this. I will put off returning a phone call for as long as possible. But a text message? I will hop on that immediately. And yet... I still kinda detest text messages because it's such a messy way to communicate. Apple has started addressing this by adding new features. The one that's most important to me? Groups. Group texts have been vastly improved, which is a huge step towards organizing the madness that can ensue.

• iOS Maps. I never use Apple Maps for actual navigation because I'm addicted to Waze. I only use it for the cool 3-D views of cities and to have access to their "Walk-Around" feature, which is a greatly upgraded version of Google Maps' "Street View." But that may change. Sounds like they are upgrading their directions (which have been pretty awful). All they need now is automated traffic redirection like Waze has and they could be a contender.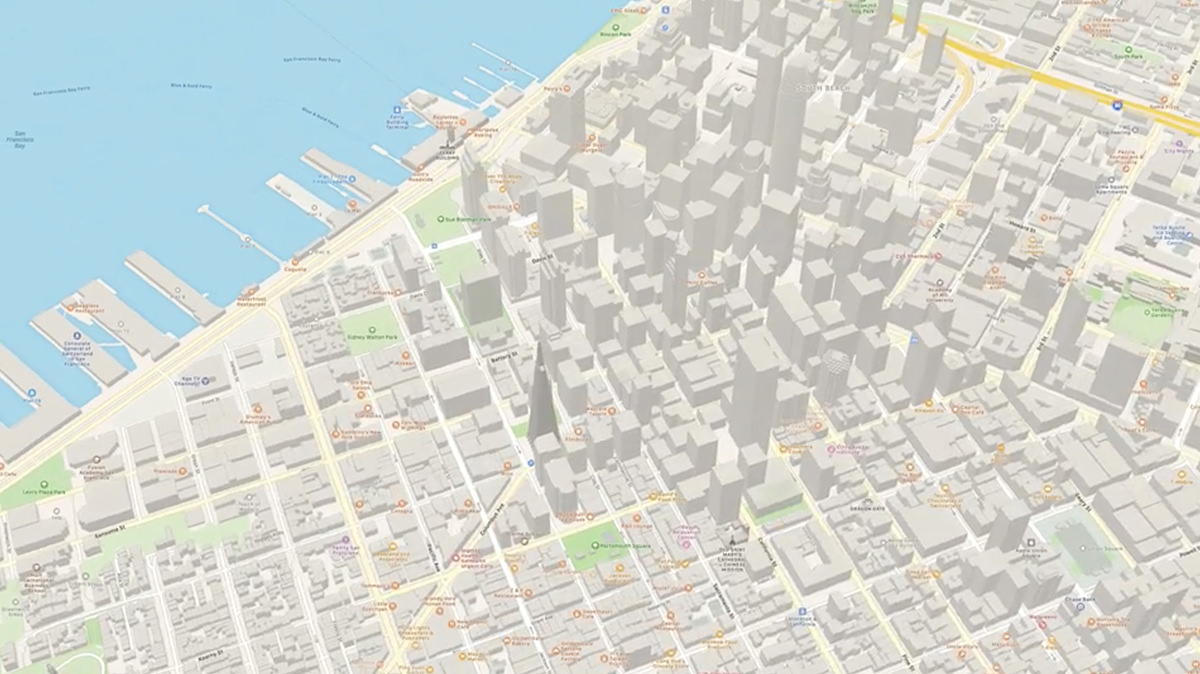 • iOS Digital Car Key. Being able to have my home unlock when I arrive is so cool. Apple is extending the idea further with digital car keys. Now not only can you use your phone to unlock your car, you can also message a digital key to somebody so they can drive or move your car if needed... no matter where you are in the world. Of course I would need to buy a new BMW in order to use it... BWAH HA HA HA... but a boy can dream, can't he?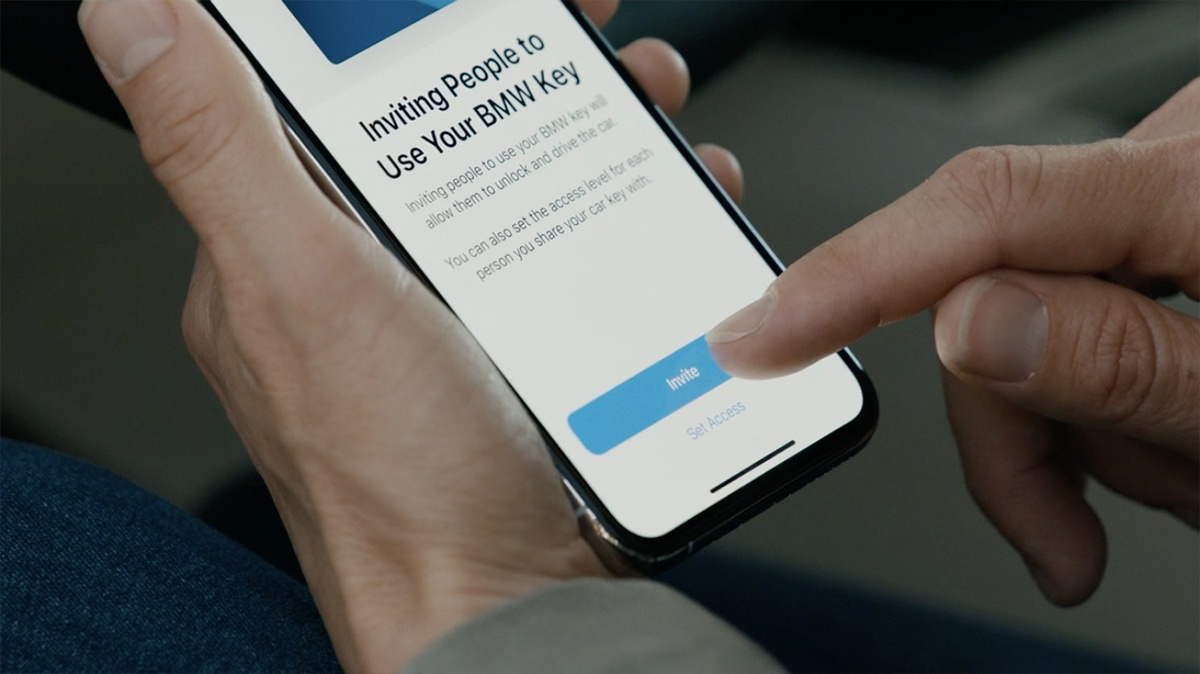 • iOS Apps. No mention from Craig about the recent controversy of Apple being wishy-washy about which apps owe them a cut of their revenue, but I didn't expect there to be. Craig can likely get away with this because he's got almost offensively good-looking hair.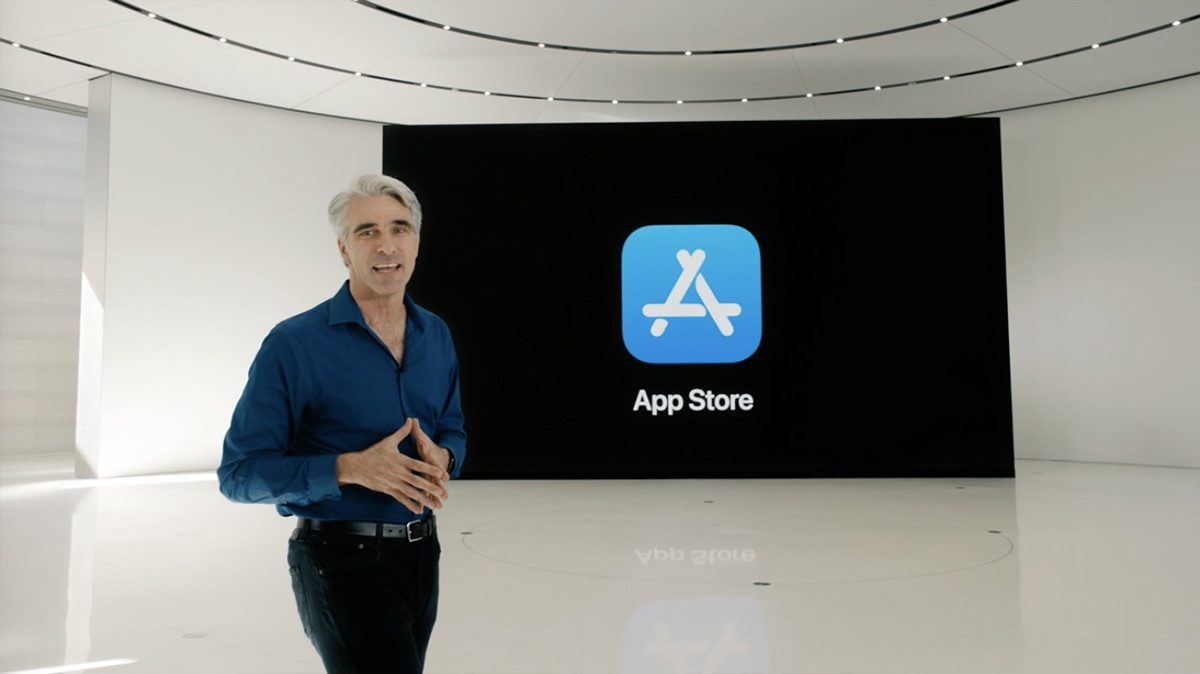 • iOS App Clips. Having to download a new app for some little task is frustrating. App Clips are tiny pieces of apps that handle simple tasks you need to get through your day. They load immediately and will streamline tasks because they integrate ApplePay and "Log-In With Apple" features. And if you want the full app after using the App Clip, you can easily download it. Simple!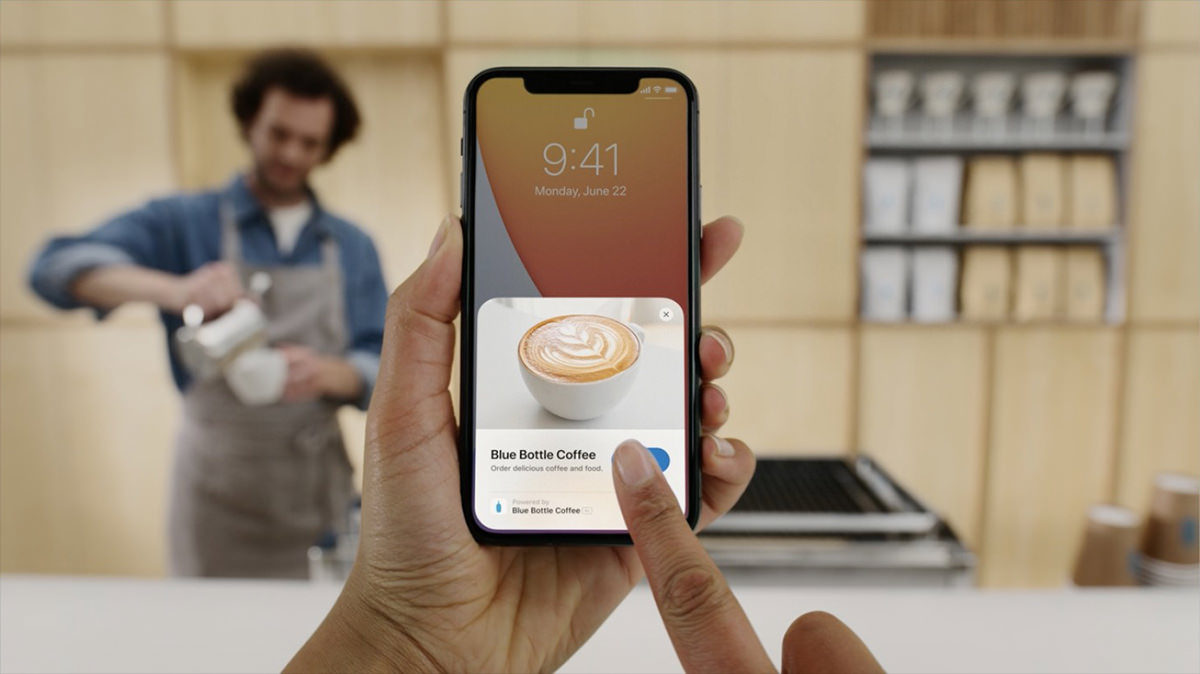 • iPadOS. I only use my iPad for two things... creating art and Zoom calls. That's it. Everything else happens on my iPhone or Mac. Apple is working hard to change my thinking on this by continuously upgrading the iPad experience. They started off with something that goes a long way towards addressing multitasking issues and app navigation... SideBar. This seems a no-brainer given the small screen of the iPad compared to a desktop Mac, but this is the first I've seen it. Smart stuff.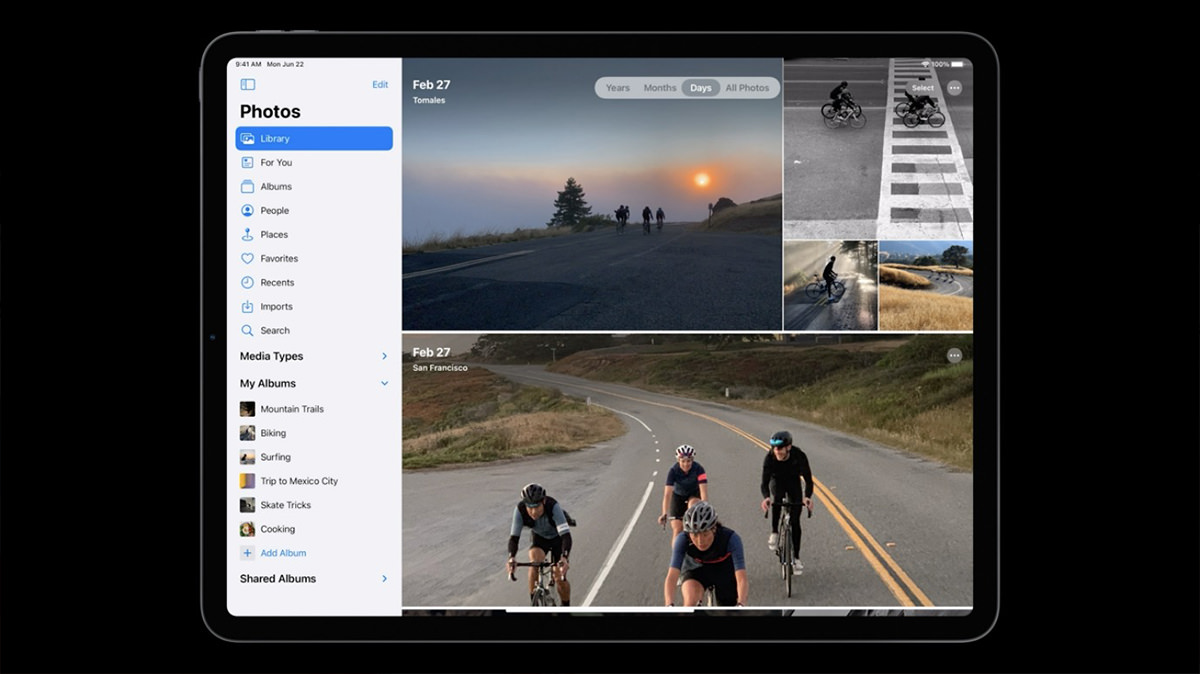 • iPadOS Phone Notification. The way iPad handles calls is kinda stupid. You are dropped out of your app in order to deal with it. Not any more. You can accept or dismiss calls or FaceTime or Skype requests with a popup. Much better.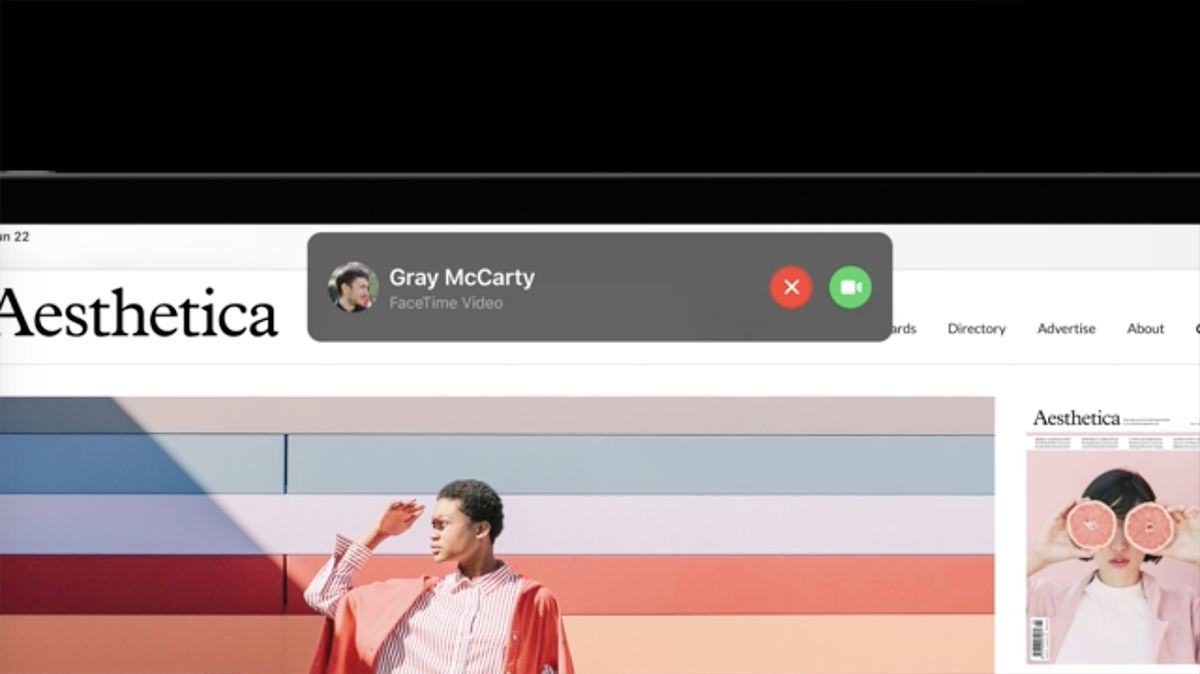 • iPadOS Pencil. iPad is now attempting to treat your handwriting like actual text. You can select it and move it easily. Or have it converted on-the-fly when you paste. iPad is essentially now full-on an Apple Newton with "Scribble" which instantly converts handwriting to text.

• AirPods. Auto-switching between devices? Magical. But the spatial audio feature being added to AirPods Pro is what has me really excited. If it actually works as advertised, this is Dolby Atmos Audio for one, and well worth investing in a new set of AirPods for me. The way the spatial audio ADJUSTS ON THE FLY when you move your head is incredible.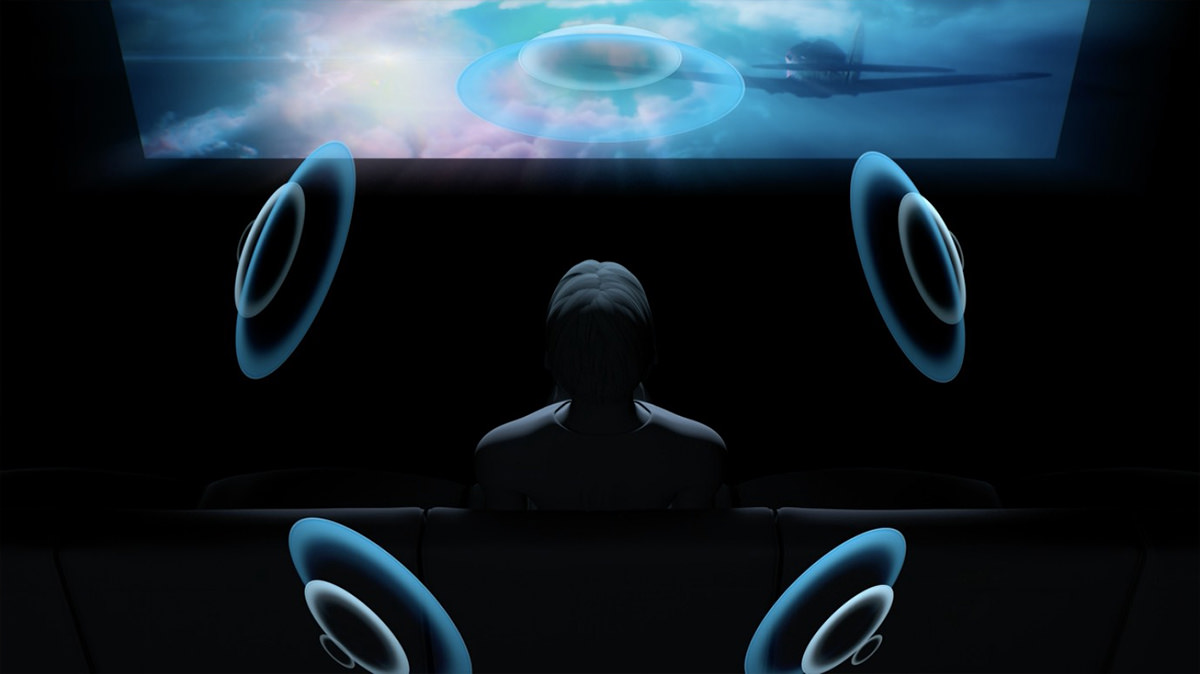 • WatchOS. I am fairly certain I will be buying into the Apple Watch ecosystem soon. I avoided it for the longest time because I find them so uncomfortable to wear. But after using Waze Band for a while now, I seem to have adjusted. My change of heart has everything to do with the Apple Health benefits which come with WatchOS. As I get older, I am more and more interested in taking advantage of the monitoring and active involvement of staying healthy. I will not, however, use the new "Dance" feature, which would probably result in injuries. Maybe if they add "pole dancing" I will reconsider?

• WatchOS Sleep. The Waze Band ventures a little bit into sleep monitoring, but I don't have a lot of confidence in accuracy and there's no tools to help you get better sleep. Apple Watch seems like there's a lot more going on, making sleep features far more useful.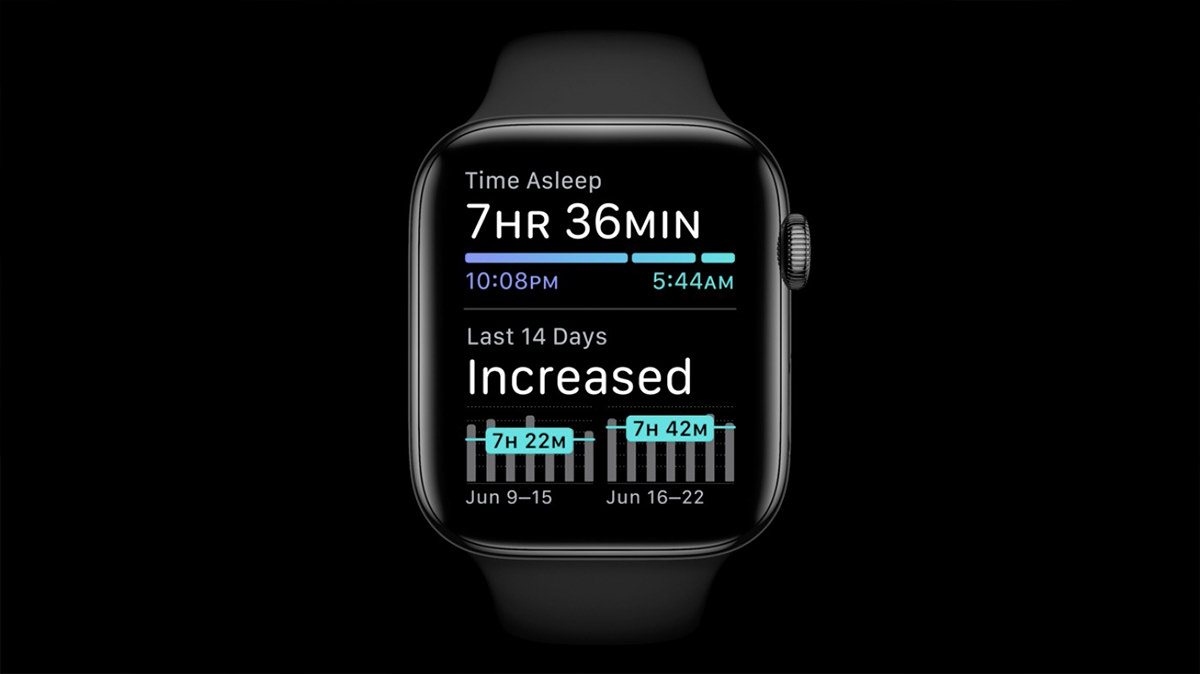 • WatchOS Wash. Talk about timely features... Apple has added a hand washing monitor which makes sure you are washing long enough to destroy the lipid layer of things like COVID-19 so the virus will die.
Note that Kevin seems to have thinner wrists like me, so he's wearing his watch quite a bit lower than you usually wear a watch because it's uncomfortable on the wrist bone for us. This is encouraging. If this guy is in charge of stuff with WatchOS, and he has to wear a watch like I do, that means all the hardware monitoring features will likely work for me because he's obviously going to be testing them. Sweet!

• Privacy. Apple seems to put a lot more thought into privacy than other companies. They are constantly providing more tools to protect us and keep moving data analysis locally so that it doesn't have to go out onto the internet. I don't have much to say about this except Good job, Apple! Our own government doesn't seem to be interested in guarding our privacy, so it's nice that somebody is stepping up.

• HomeShit Kit. I detest HomeKit. I avoid it whenever possible because it's just an awful, awful system. Expensive, limited, and it barely works for me. Despite having multiple AppleTVs in my home to fully blanket everything with plenty of signal, sometimes I get an error which says that HomeKit can't communicate with my devices. Ugh. Apple has been steadily improving HomeKit with features and such, so maybe I will check it out again one day. But given my horrible past experience, I'm in no hurry. And yet... there's some compelling integration with iOS that has me wondering if I should be investigating it sooner. The one thing I am very interested in is Apple joining a new home automation consortium with Google. Does this mean my Nest cameras will integrate with HomeKit? Interesting to think about.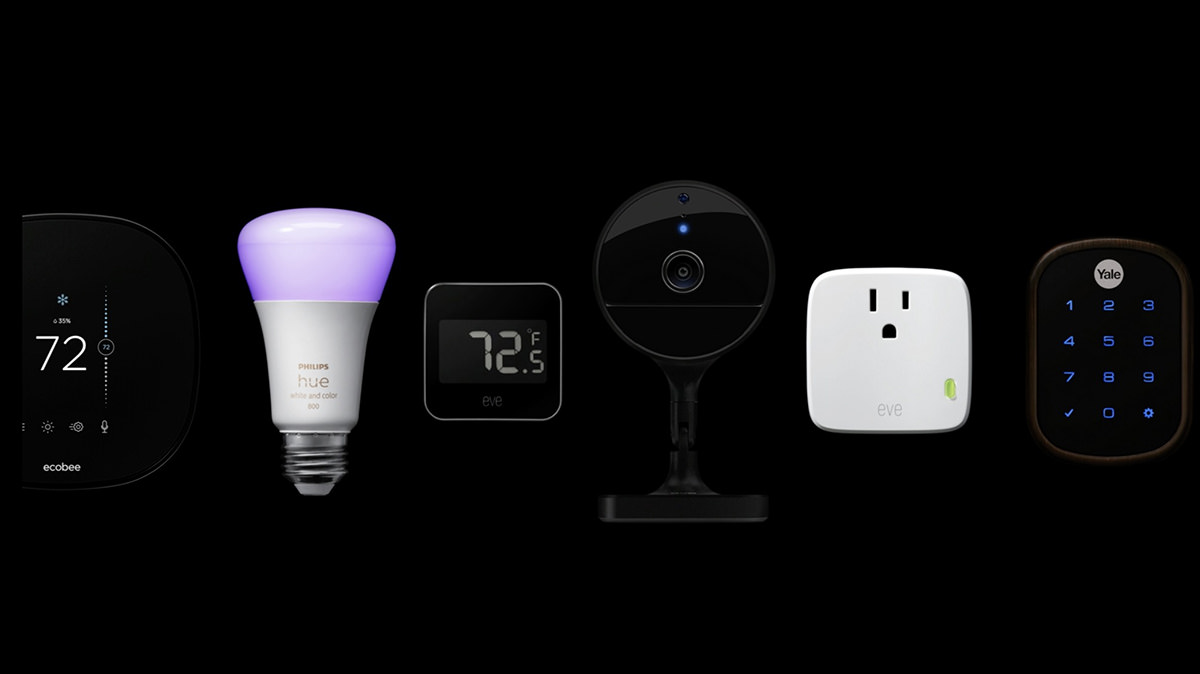 • AppleTV. My experience with AppleTV has been less than stellar. Sometimes it's downright bad. It apparently has very little RAM for streaming because there are times I get shitty, stuttering video. But the biggest problem is with Apple media itself. Even when other streaming services are working flawlessly on my AppleTV, the stuff I bought from iTunes will fail to load or not display properly. Until they address this, all the other bells and whistles (like new picture-in-picture for apps) don't mean much to me.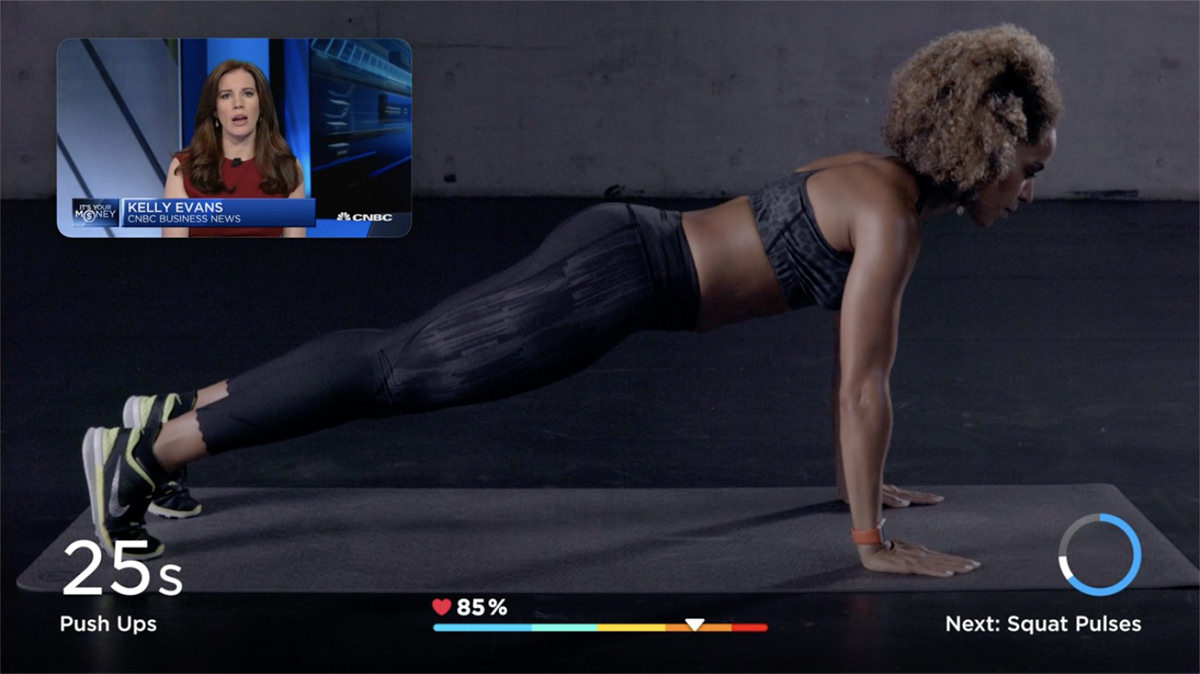 • AppleTV+. One of my favorite works of science fiction is the original Foundation trilogy by Isaac Asimov. Apple bought up the rights and teased the result...
No idea how this will play out, but I'm certainly excited to see what they've done with it.

• MacOS Big Sur. "Drug-fueled, mini-bus-driving, vision-quest?" — Okay, Craig. Settle down! If you believe the hype, this will be the biggest change to the visual interface of the Mac since the switch to OS X. I don't know if that's the case... these changes seem a more "evolutionary" than "revolutionary"... BUT THAT BEING SAID... I absolutely love what I'm seeing. WIDGETS ARE BACK? FUCK YEAH!!! Discontinuing them was a bigly stupid move, and adding them into Notification Center is okay by me.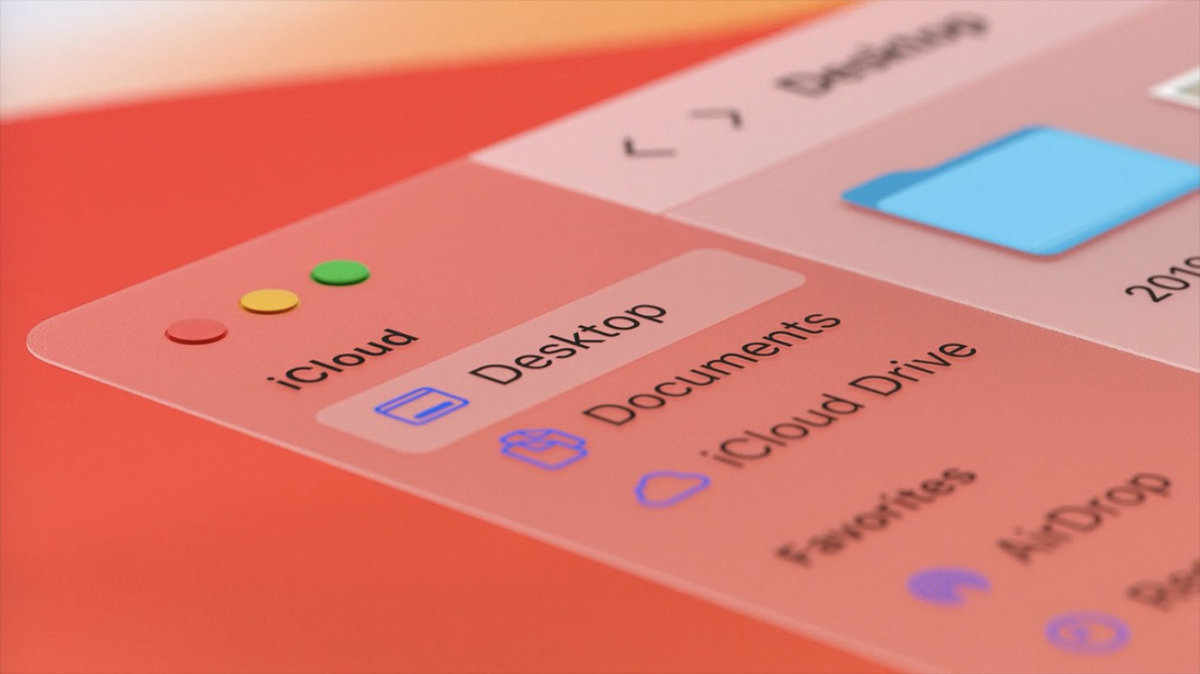 • MacOS Icons. MacOS has redesigned icons! Whee! What pisses me off is that Apple STILL hasn't allowed icons to be manually generated and "baked" into data files. Used to be when you saved a photo from Photoshop, the app would generate a tiny icon to attach to the file so you could see what image you've got. MacOS X eliminated this. Now data file icons are generated by the Finder. Which is so fucking stupid. No longer can you just scroll through all your images and see what they look like... you have to scroll and wait... scroll and wait... scroll and wait... it's infuriating.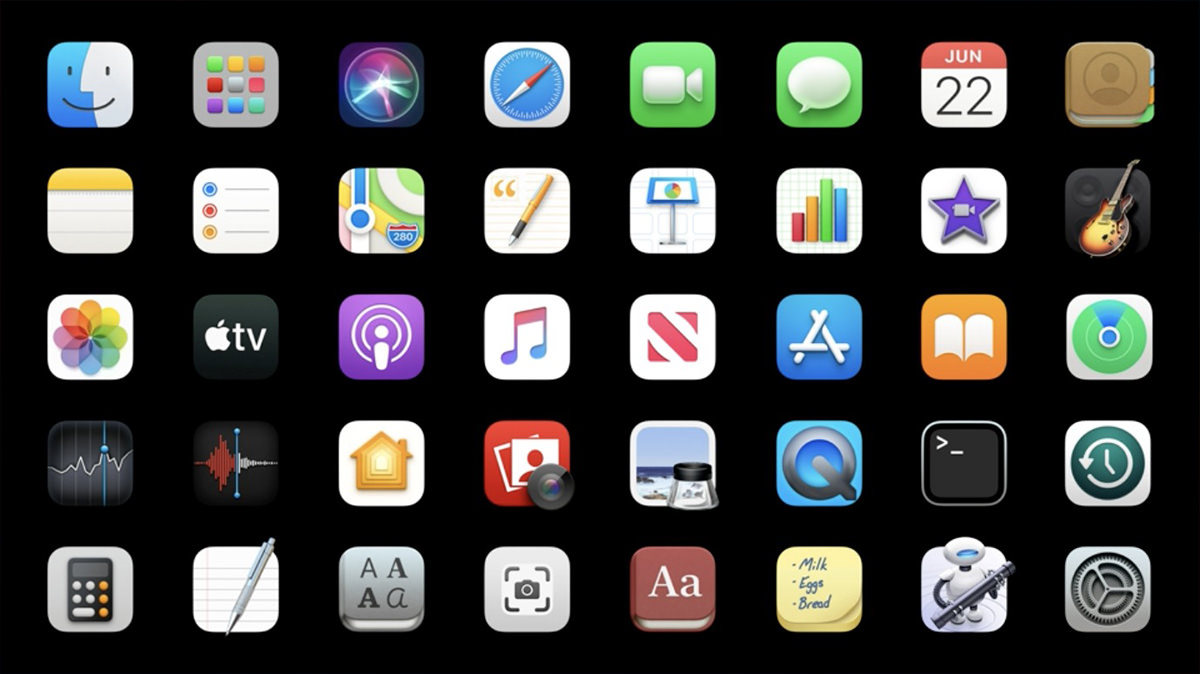 • MacOS Maps. And... MacOS is no longer the red-headed step-child of Apple's hardware when it comes to maps. Apparently they are adding more iOS Maps features that have been missing since Maps appeared on MacOS.

• MacOS Safari. Even though I remain unconvinced that Safari is the best browser out there, it's my default browser just the same. Apple wants to be sure that this remains the case, because they keep making it more responsive and faster with each new release. On top of that, they are constantly improving security and privacy features. By far the most exciting is that they will now notify you if your passwords have been compromised when a data breach is reported. How amazing is that? THESE are the features that are important to me. And, oh yeah, they made Safari more customizable and pretty as well. Whee. And what about those new tabs? NICE...
Plus... inline translation when the language of the site is different than your selected language. Looks like you have to click a button. I wish I had an option for pages to translate to English automatically for me... and just let me know with an icon indicator or something so I can switch back if needed.

• Mac on ARM. First it was a switch from 8086 to PowerPC. Then it was a switch from PowerPC to Intel. Now Apple is reeeeeally moving forward by developing their own silicon chips for Macs, just like they already do for iPhones and iPads. This is incredibly smart. By having MacOS work hand-in-hand with custom chips that they design and control, Macs will get faster, smarter, and have better battery life. They can tailor every aspect of the "brain" of their computers to do exactly what they want with no wasted processes or energy. Everybody knew this was coming. I honestly thought it was going to be years off yet. I'm happy to see that it's happening sooner rather than later. My only worry? That eventually Macs will just become big iPads. Because right now there are things that Macs can do which are clumsy or impossible on an iPad. But who knows what the future will bring?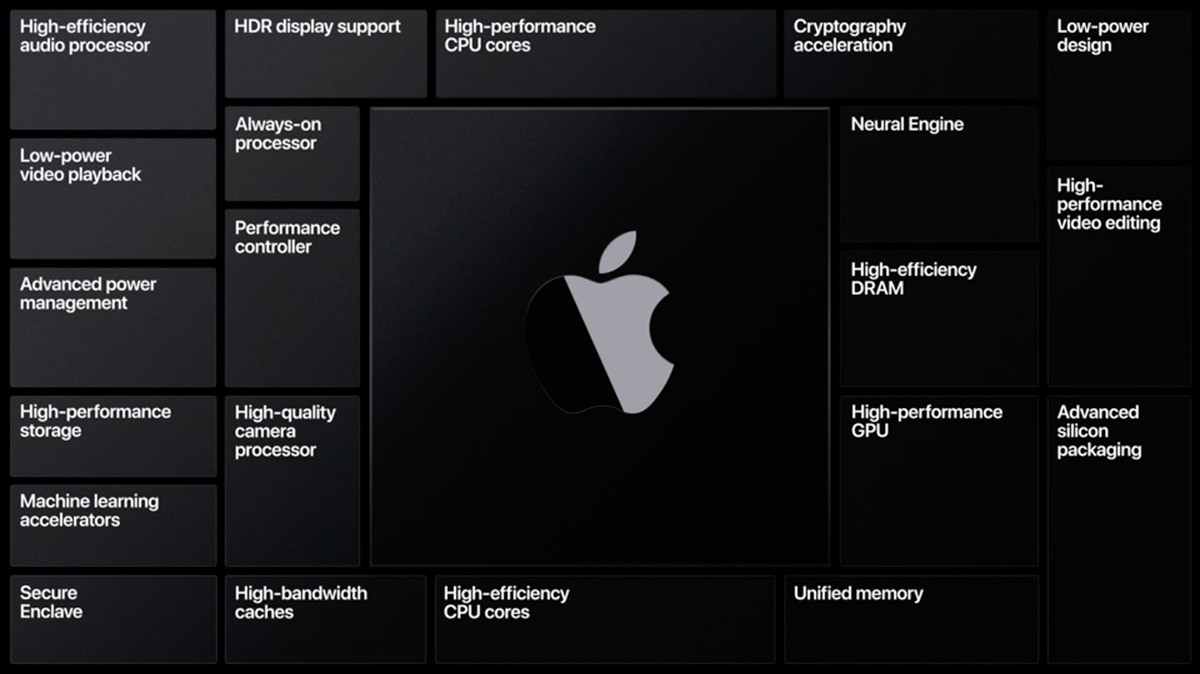 It looks like anything written in Apple's Xcode app development system will just have to be recompiled. Perhaps with minor tweaks. Simple. Microsoft and Adobe are already there for all their apps, and these are some really huge and complicated apps! What will be interesting is how these big companies use the custom hardware to add features to their products. This reminds me of the switch from PowerPC to Intel. All the apps would compile to work on both products via Universal Binary packages, and the user experience was seamless. But for those apps which weren't compiled to run on Intel silicon, they had a translation environment called "Rosetta." Now they've brought that idea back with Rosetta 2," so it looks like the transition is going to be just as seamless to Apple silicon, which is exactly what you want. Performance seems to be very good as well, so what's not to love?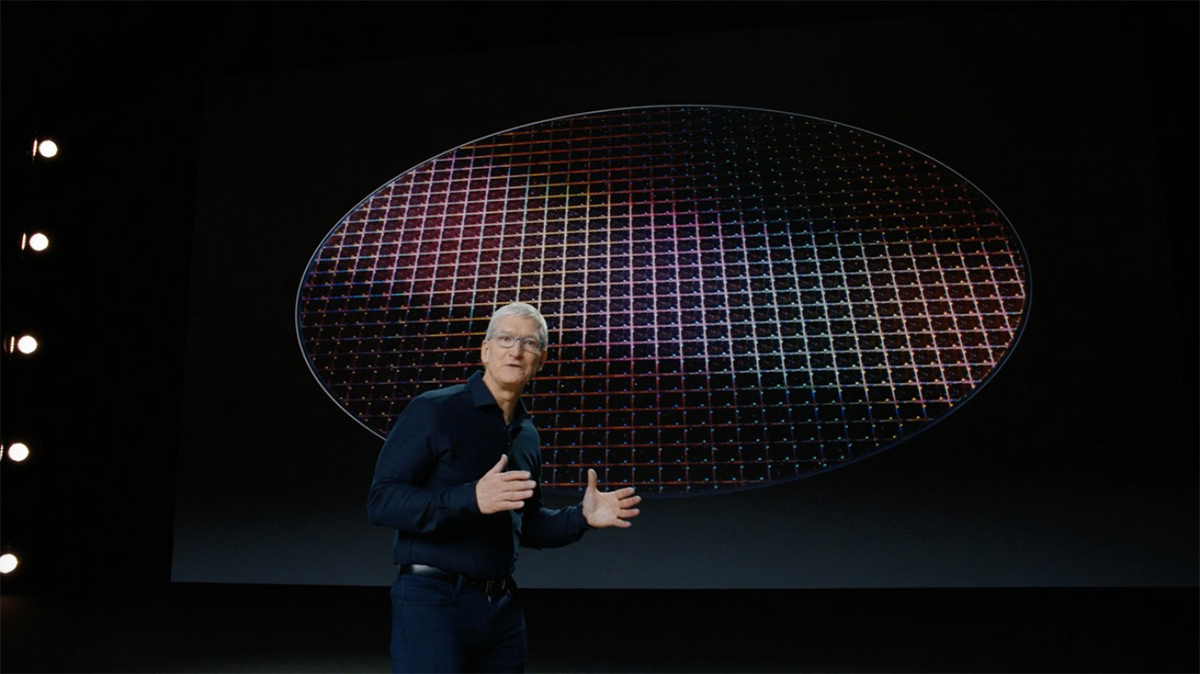 • iOS on MacOS. A brilliant side effect of Apple making their own chips is that they can make it so iOS and iPadOS apps run natively on the new Macs. That's pretty great.

And that's a wrap. There's a lot of stuff to really appreciate here, but it's all vaporware until it ships and end-users have access, so I guess we'll see.

And so it's time once again to tune into the Apple World Wide Developer Conference keynote to find out what everybody's favorite fruit-based tech company has up their sleeves for second quarter 2017.
I have to admit, I no longer get ramped up for these Apple things like I used to. In the past, I would take a frickin' vacation day when the WWDC keynote was unspooling just so I could unpack all the Apple goodness that had been unleashed. I'd pour over every minute and blog epic breakdowns of everything that was announced.
Now?
Well, I'm still excited over Apple's stuff... they're an exciting company. But the way they keep screwing up has me less enthused than I once was. I bought into their HomeKit home automation tech, only to find out that it is a total load of crap. They keep making "pro" equipment that isn't for "pros." The reliability of their products is in the toilet, and the way they address their lack in quality is bullshit. Meanwhile Microsoft is killing it with their Surface line, easily picking up the pro design market that Apple is abandoning.
But I digress.
Rather than have to watch hours of keynote like I did, here's a 19 minute recap that tells you everything you need to know (assuming you haven't seen it already)...
And here are my reactions...
Amazon on Apple TV. It's about frickin' time. I mean, I know this was probably more an Amazon issue than an Apple issue, but the wait has just been silly. A pity that the Apple content delivery is so shitty. I still can't get reliable streaming of my Apple video purchases despite every other streaming service in existence working perfectly fine... even on my AppleTV.
watchOS 4 Some nifty features. It's interesting how Apple has cracked the nut here that so many companies have failed with. Problem is that the watches are still too thick and clunky to be comfortable on me.
MacOS High Sierra. As the self-proclaimed "Heart and Soul of Apple," the company sure doesn't seem to be putting the Mac on the same level as their phone/watch/tablet products. This update to the MacOS offers some interesting features... in particular the new file system that's been a long time coming... but most of it is fluff. Where is the groundbreaking innovation that's going to keep the Mac platform moving forward? Certainly not at this keynote.
VRkit. Mass adoption of Virtual Reality isn't going to happen until it's much cheaper... and a hell of a lot less cumbersome and uncomfortable. When Apple releases VR that's accessed with a pair of glasses instead of some janky headset, maybe I will get excited. But now? Interesting and entertaining for early adopters, but it's got a long, long way to go before it's an essential technology.
iMac Pro. Why the fuck can't Apple get it through their heads that all this "pro" equipment they are releasing is not what pros are wanting? Your "pro" Mac option is now a fucking iMac? An iMac? A $5000 computer you can't expand or self-service? Oh... but it comes in fucking "Space Gray," so that makes up for everything! Give me a fucking break. Yes, it's an awesome computer... a powerfully awesome computer that looks great... but it is NOT WHAT PROS ARE LOOKING FOR!
iOS 11. Messages syncing is great, Personal Apple Pay is wonderful. Upgraded Siri is awesome... especially the translation feature! Siri learning and persistence is cool. Photo upgrades are welcome. New Control Center is overdue. Do Not Disturb while driving is critical to help keep dumbasses from being dangerous on the road. ARkit augmented reality is sweet, but kind of gimmicky.
iPad Pro. Wishing this was my iPad. The upgraded display is phenomenal, and looks like it will make using Apple Pencil even more remarkable. But the best part is the new size. The move from 9.7" to 10.5" feels like the perfect move... just a little bit more room to be more productive, but not to the cumbersome degree of the 12.9" model. I don't know that these new iPads are the ideal answer to Microsoft's Surface, but it's definitely a step in the right direction. But at a price.
iOS for iPad. If Apple keeps bringing desktop features to iPad, pretty soon they won't need to sell desktops. Which is probably the ultimate goal here. File management is finally here and, while not as feature-rich as I had hoped, it's still very much a step in the right direction.
HomePod. I'll buy one. Absolutely. This is the perfect device for playing music in my bedroom... perhaps even in my living room. But when it comes to home automation, it's too little too late. WAY too little because it relies on Apple's shitty HomeKit technology that I've abandoned. WAY too late because Amazon's Alexa does so much more in every arena, and already controls my home automation perfectly. To me, this is competition to SONOS, not Alexa. Maybe one day that will change, but Apple is going to have to integrate with other systems like Amazon has done in order to make any headway.
All in all... some nice upgrades in the OS and software departments, but more of the same bullshit for pro design users. A market Apple used to own, but is throwing away with gleeful abandon. Leaving me to wonder if my next computer will be running Windows. My license for Adobe's Creative Cloud Suite works for Mac or Windows, and they function the same on both systems. Food for thought.

And so yesterday was Apple's Word Wide Developers Conference 2015 Keynote.
I was underwhelmed. Mostly because the One Thing I wanted to hear more about was barely touched upon, and what was covered lacked any kind of "wow factor" for me.
I guess what follows here could be consider "spoilers" if you haven't seen it yet, so click here to watch Apple's Keynote if that's important to you.
On with the show...
The Intro.
A video featuring former SNL funnyman Bill Hader playing WWDC's "director" David LeGary opened the event. It was surprisingly funny. Even if you don't care about anything Apple, it's worth watching the start of the keynote just to see the intro.
Tim Cook Welcome.
Mr. Cook was his usual enthusiastic, entertaining self as he welcomed everybody to The Most Important Developer Conference on Earth. His most entertaining bit was when he brought up the Great Baseball Ransom Note. Last week Cleveland Indians' Brandon Moss hit the 100th home run of his career. The ball ended up landing in the Indian's dugout, which meant it was time for Brandon's teammates to write up a ransom note listing their demands in exchange for the ball. Interestingly enough, everybody's demands ended up being Apple products... iPads, iPhones, MacBooks, Apple watches, and the like...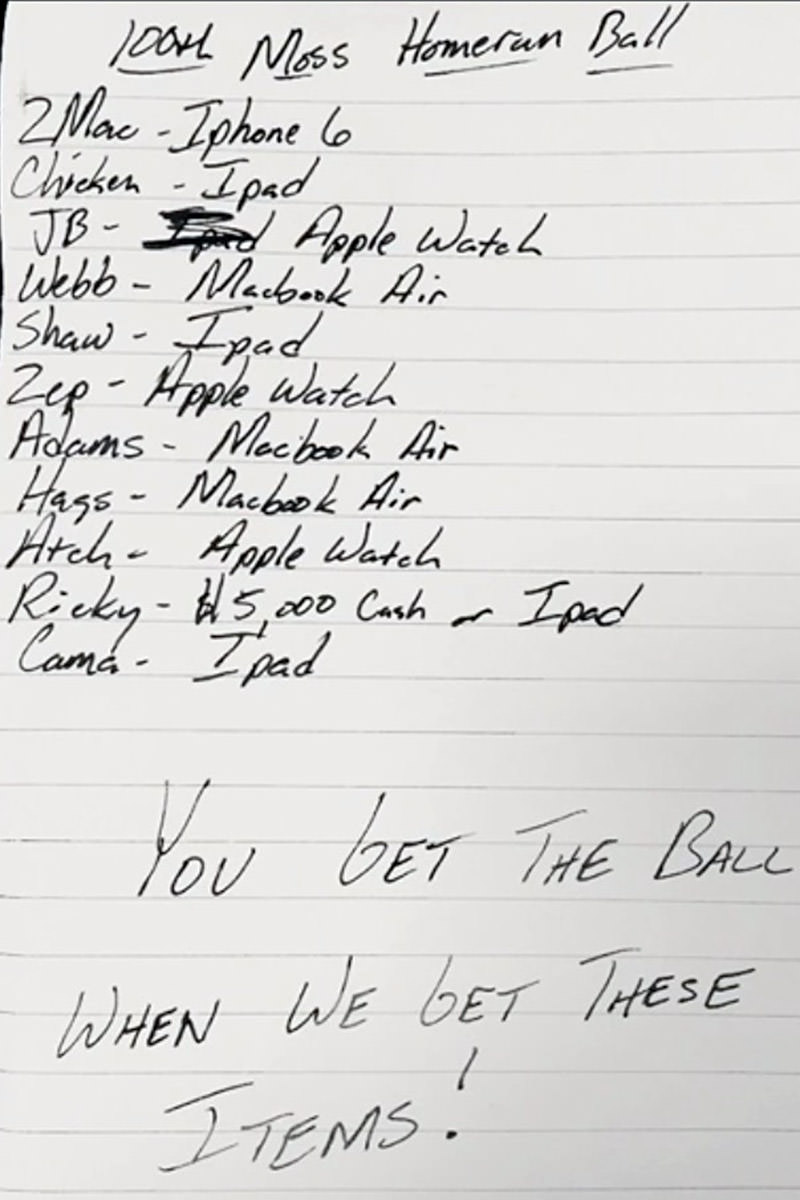 Tim Cook was amused enough by this to have Apple pick up the tab for the demands, meaning Brandon gets his ball at no charge. Pretty sweet!
Mac OS X El Capitan
Craig Federighi, who has the best hair in tech, started things off by introducing us to the next version of Mac OS X, El Capitan...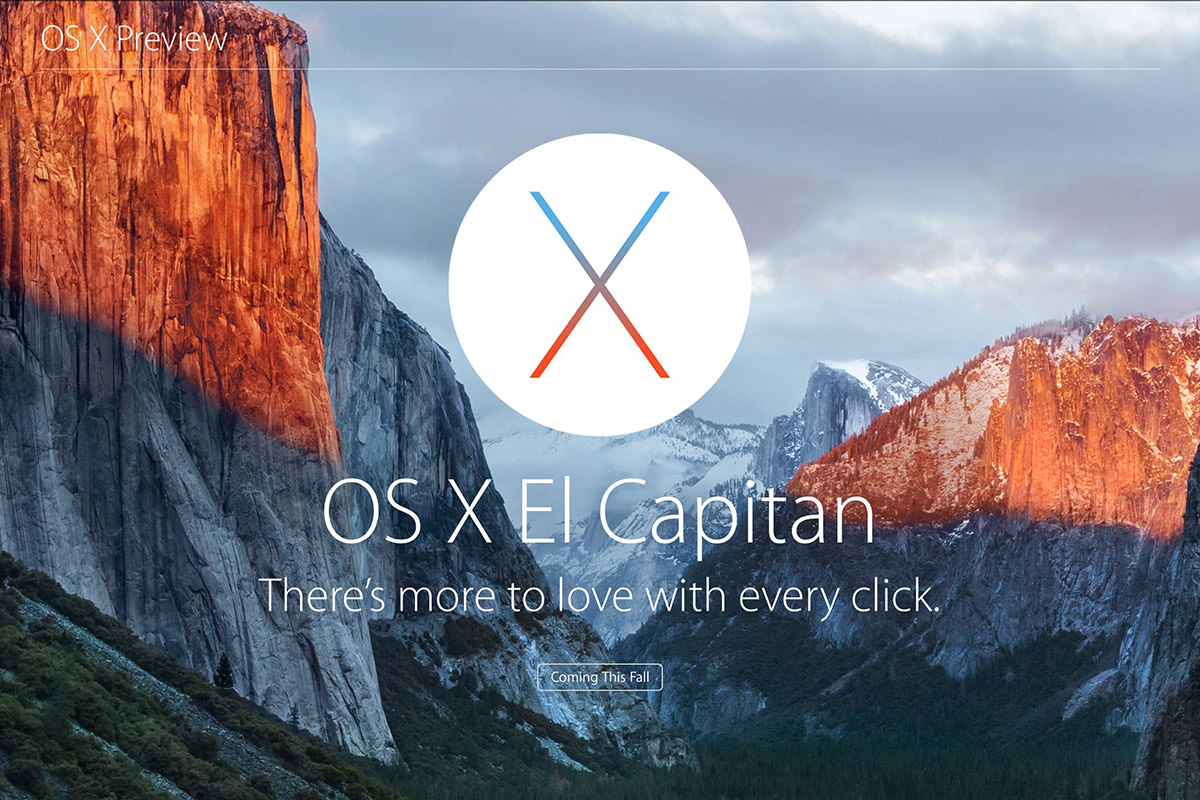 Definitely evolutionary instead of revolutionary, El Cap's new features are kind of middle of the road. The new "Split View" feature which allows you to automatically size and position windows in the Finder has been something I've been doing with Moom for ages. OS X Search with "Spotlight" is already a loser to me because it's cluttered with too much shit that gets in the way of me actually finding stuff on my Mac. Well, guess what El Cap does for Spotlight? ADD EVEN MORE SHIT TO GET IN THE WAY! Yay! Craig touted more full-screen app features, but didn't mention THE ONE FUCKING THING THAT FULL-SCREEN APPS NEED... a way of permanently turning on the menu bar so you have access to critical information such as BATTERY LIFE REMAINING and THE TIME OF DAY without having to unhide the menu bar first. Lame! There are some nice new features in mail... but all I care about is if Mail has been made more reliable. Because right now Mail is utter shit, and adding more features doesn't fix shit. Note has been improved, but all I care about is whether or not Notes will sync properly now, which it hasn't done in ages. Safari is getting pinned tabs now, which is nice... but I'd sacrifice this nifty feature for better compatibility in a heartbeat. Maps is getting tansit directions at long last. And, lastly, Apple announced that Metal, their iOS graphics technology which is hugely powerful and efficient is coming to OS X. Oh happy day.
iOS 9
Siri is getting more better smarter, which is nice. Apple's getting more serious about publishing with their News app, which has me interested in seeing if it can be applied to THRICE Fiction. The Notes app is getting more powerful, which seems a little pointless considering that third-party apps have this space fairly well filled. Maps is getting improvements (including public transportation planning in some cities), which should be a no-brainer, but Apple has been dragging their heels for some reason. Wallet is replacing Passbook to better reflect where Apple is going with the app... the centerpiece being Apple Pay, which is the greatest thing since sliced bread, so that makes me happy.And, lastly, the iPad is getting multitasking, which is pretty smart considering Windows Surface has been eating Apple's lunch on this since they launched. The best news of all, however, is that iOS9 will run on every iPhone and iPad that iOS8 did, so nobody is getting left behind this time around.
Apple Music
The biggest news of the day did not end up being what I thought it would be... Apple hung that on their new streaming music service... Apple Music. It really isn't much different than Spotify or any other service, except that it looks better and appears to navigate easier. Apple is trying to up the ante by rolling in some features from their now-deceased Ping service in Connect, which allows artists to keep their fans up to date with what's going on. And then there's the new worldwide net-radio "experience" Beats 1, which seems insane to me... too many people have too many different musical tastes, so how can you plan a WORLDWIDE station that appeals to everyone? MTV (back when they actually played music) had to break up into pieces and have localized channels in different parts of the world... even that didn't work. Personally, none of this stuff appeals to me. I like to own the music I love. If I buy a digital track, it's mine to play forever. With streaming services, the music stops when the money runs out. Stop paying, stop playing. But, hey, Apple Music is going to have a free three-month trial, so who knows.
HomeKit
The main thing I was looking forward to at this conference was big news about Apple's HomeKit home automation technology which is (apparently) going to revolve around AppleTV. It was announced a year ago and has basically gone nowhere, so now was the time, right? All the WWDC propaganda had the AppleTV shape and the words "The Epicenter of Change" plastered on it, so what other conclusion could be drawn except finally HomeKit was getting its due?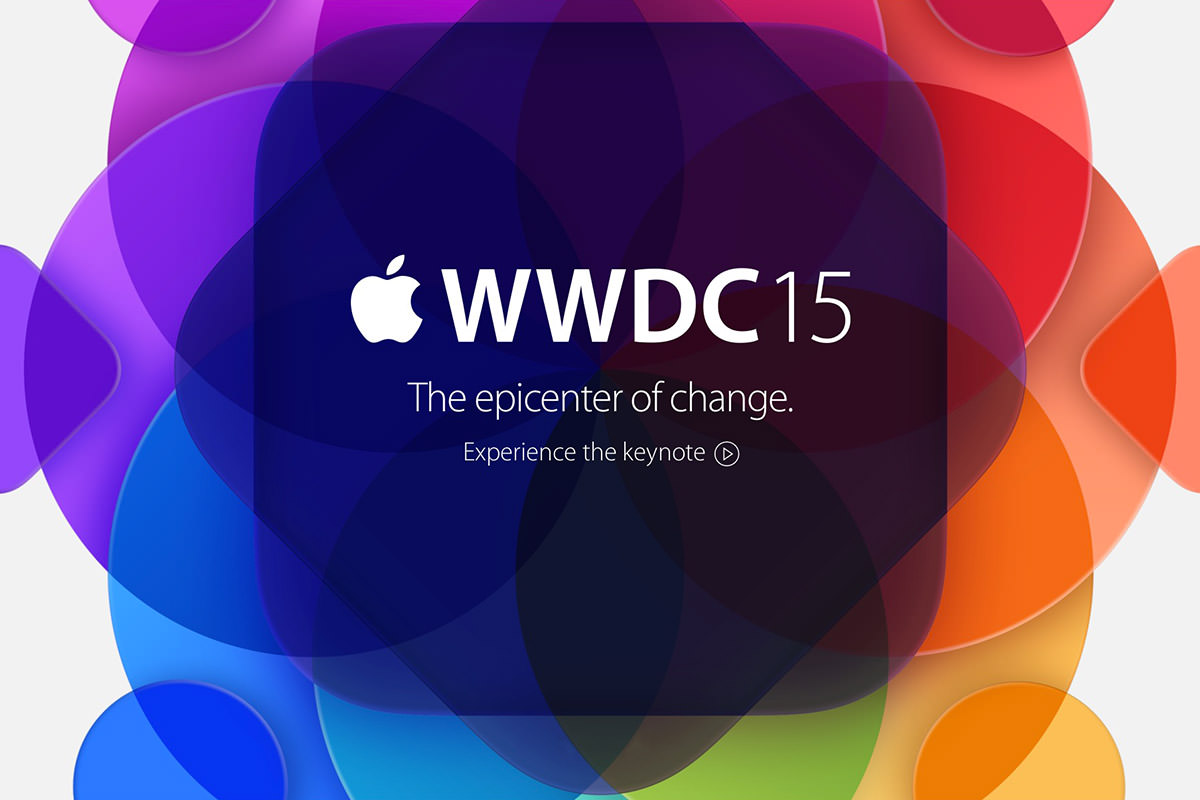 And yet it didn't happen.
Maybe they were never planning on it. Maybe something changed. Maybe it wasn't ready. Who knows.
All I know is that nobody is better at shitting on Apple technologies than Apple themselves. Yes, new devices are being released for HomeKit. Yes, Apple took a whole minute of the WWDC keynote to tell us that HomeKit will be adding support for more than just lights and locks. But that's it. All that teasing for nothing.
And I just don't get it.
The longer Apple waits to stake their claim in the exploding home automation market, the less impact they're going to have. They need to be out there now!
I never thought I'd be saying this, but Apple needs to break apart as a company. Sure it's great to have everything under one roof, but when you can't focus enough to get shit done, maybe it's not the best fit. The slow death of HomeKit before its even released is a big wakeup call.
But oh well.
Maybe Apple will get their shit together and do a HomeKit "Special Event" by the end of the year and prove me wrong.
Otherwise, why did they even bother coming up with it?