Posted on October 9th, 2017

Yesterday as I was driving over the mountains I noticed that the snow-line had lowered to an alarming degree.
Winter is indeed coming.
And soon...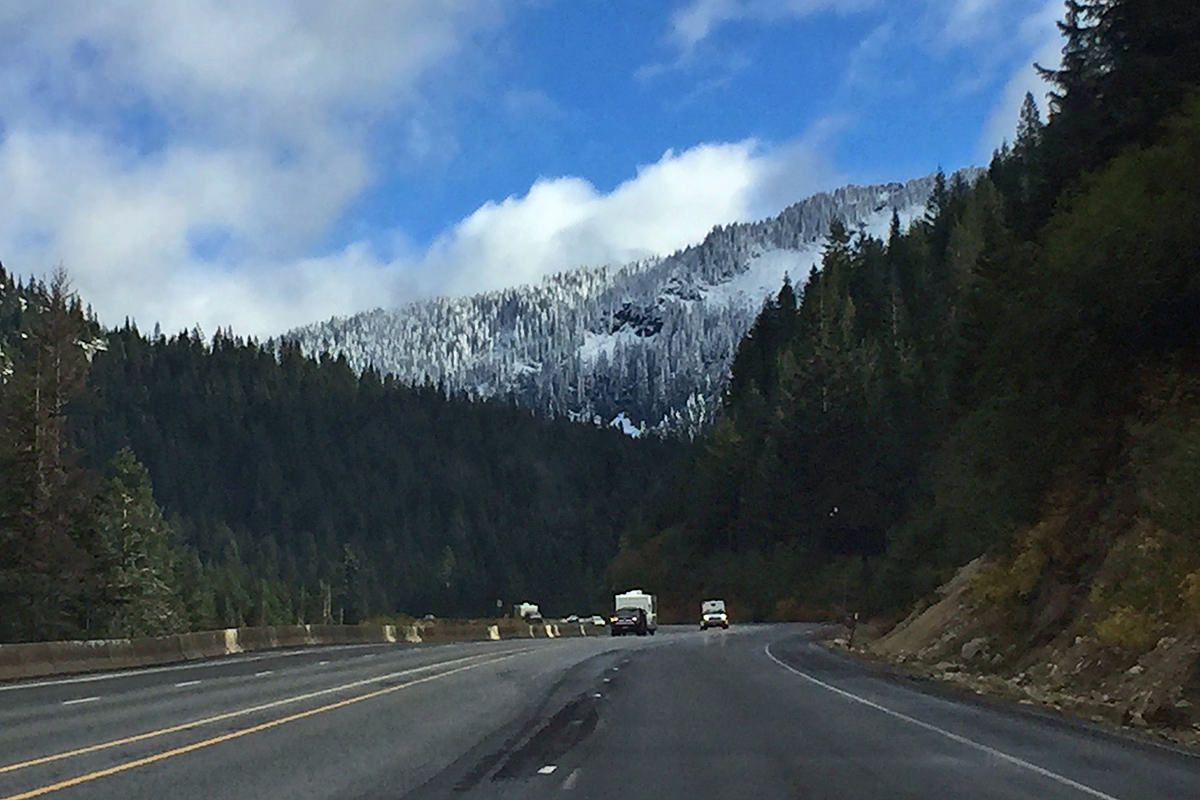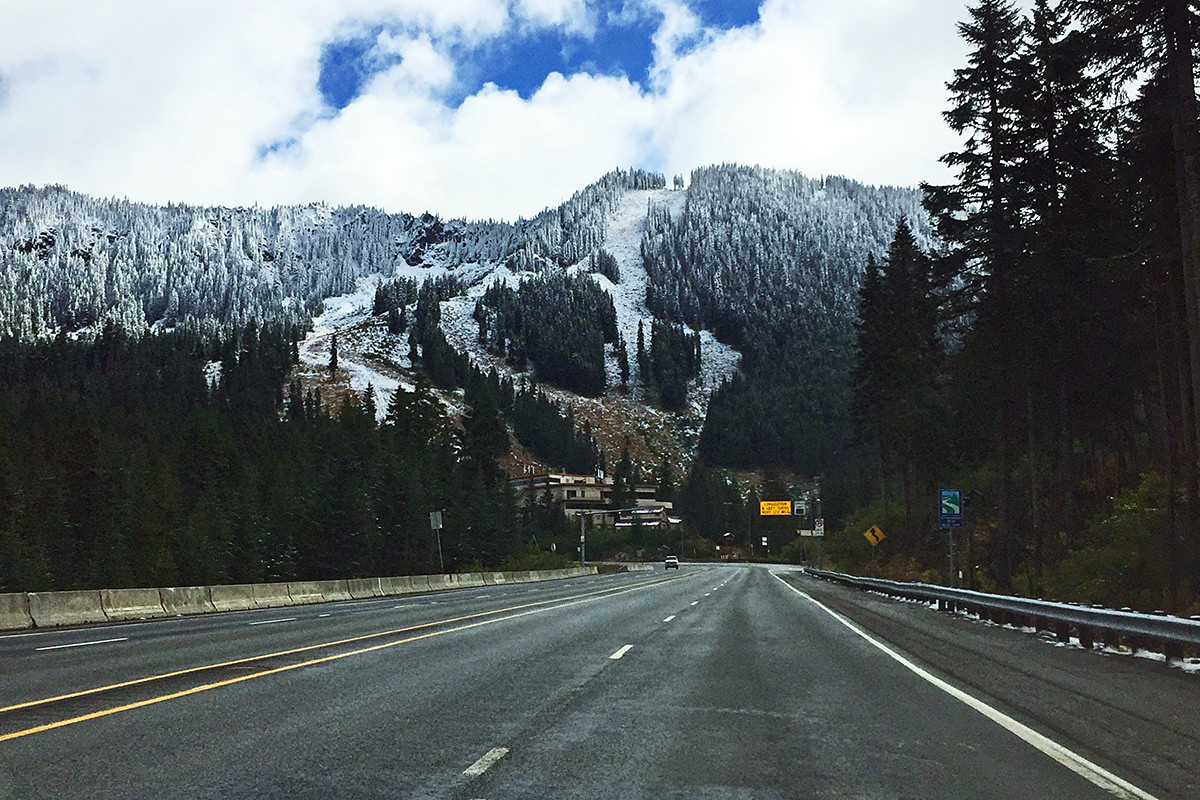 I guess I don't mind so much. But it would be nice if we could at least put off snow at my home until November rolls around.
Posted on December 4th, 2015

I got home in the nick of time.
The weather here is getting a bit crazy.
Kinda pretty though... if you can ignore the crummy road conditions. Looks better from the air though, which I found out as I was flying home yesterday morning...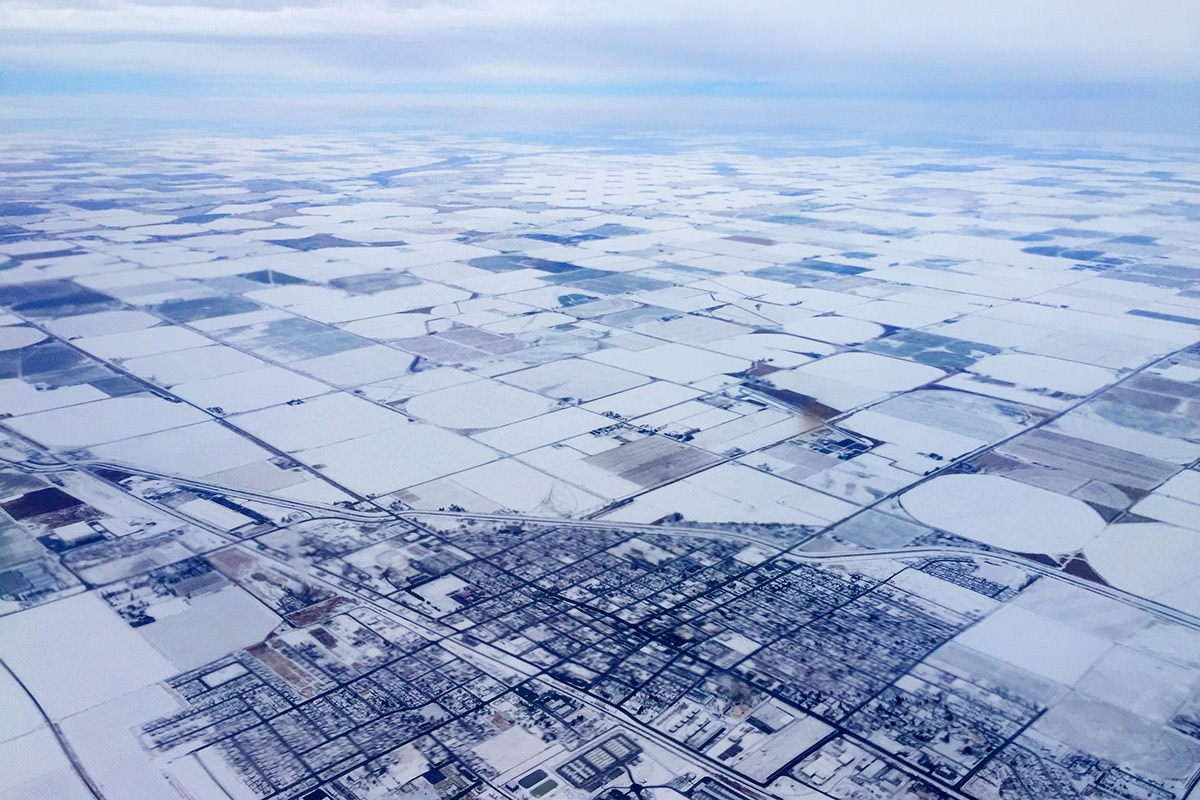 Happy Friday.
Posted on February 19th, 2015

Tomorrow I fly to San Diego for Jester's 40th birthday party.
The odd thing is that the weather in Southern California is going to be overcast, cool, and rainy... whereas here in Central Washington it's clear, warm, and sunny skies.
I am having to dig out my coat, which is something I haven't had to wear here for weeks.
I am also updating my 11-inch MacBook Air, which is the best travel companion ever. Small, fast, light... if only my electric mixer was this easy to travel with.
Posted on January 6th, 2014

As somebody who has been stuck because of weather many times, this so-called "Polar Vortex" that has descended on North America has me incredibly grateful that I'm not traveling right now.
And yet... when I try to recall horrible experiences I've had while being stuck traveling, it's not as easy as I thought it would be. Yeah, spending hours on end at an airport waiting for weather to clear is awful, but when it comes to serious travel delays... e.g. days... it's not so bad. I don't know if that's because I tend to make the best out of a bad situation or what, but I have only good memories of the times I've been stranded for extended periods.
I was once stuck in Germany for three days. It was a very expensive problem to have because hotels were pricy and difficult to come by... but I drank a lot of beer and spent time goofing around the local Christkindlmarkt (Christmas Outdoor Market) so I didn't mind at all.
I've also been stuck in Japan for three days because my work ran late and I couldn't find a flight home... but that was almost like a mini-vacation, because it was over a weekend and I had friends in the city to keep me occupied.
Domestically, I've been stuck overnight many, many times, and that's not so great. But the time I was stuck in New York for four days? Glorious! Two unplanned days in Orlando? Great! A half-week stuck in Chicago? So awesome.
Even my worst delay ever of nine days ended up being a lot of fun...
First I was stuck in Arkansas.
Then I was stuck in Minneapolis (fun times at Mall of America!).
Then I was stuck in Seattle (funner times spending an unplanned five-day Christmas vacation with my sister!).
By the time I finally got "un-stuck" I was a little depressed at the idea of having to go back home.
So maybe I shouldn't be quite so grateful that I'm not traveling after all. Maybe I'm missing out on an awesome adventure by being stuck at home instead of being stuck someplace interesting. Maybe serious weather delays are the best excuse ever for skipping out on life for just a little while.
Maybe.
Darn it.
Posted on November 12th, 2013

The weather here has reached a transitional phase between Fall and Winter. It's not cold enough to snow so you get this kind of dreary, cold drizzling rain that makes your days depressing and grey. Add that to the fact that it starts getting dark around 4:00, and it's not a happy time of year for me. Today was even more of a bummer than usual because there was a fire somewhere that filled the air with smoke.
Not a great start to my Tuesday.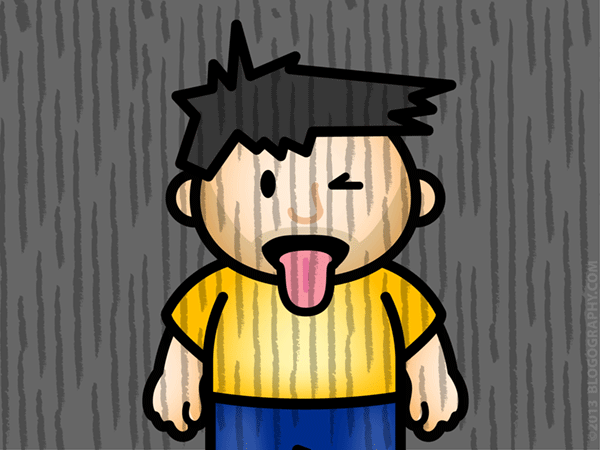 But don't worry. Things got much worse.
Posted on November 10th, 2013

Stop pondering how many licks it takes to get to the middle of a Chicken McNugget... because Bullet Sunday starts now...

• Blacklisted. As a James Spader fan, it was a no-brainer to add his latest television effort, The Blacklist to my DVR. But the previews and ads for the show kind of led me to believe that it was a bad Silence of the Lambs rip-off with Spader as a poor man's Hannibal Lecter, so I kept putting it off (there's already a television version of that running). Well, yesterday I finally got around to watching it... and am completely hooked. Yes, there are familiar elements here, but the show itself is so much more...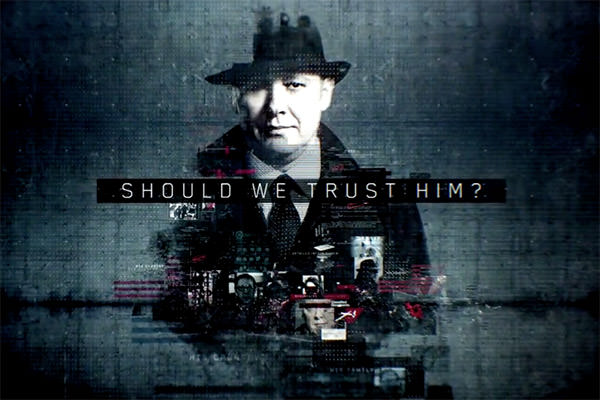 But the highlight is Spader, of course. Very few people could pull off this role in a way that's so darkly entertaining yet somehow likable. This... this... is everything the Hannibal television show should have been, but doesn't quite reach. Highest recommendation. If you've been missing it, the iTunes Music Store currently has a Season Pass for the show on sale for $35 so you can start from the beginning (and I recommend you do).

• Lion. If you haven't yet read about the lion cub that was rescued by two guys from the Modisa Wildlife Project in Botswana, here you go!
The TED Talk by the Modisa Wildlife Project's Mikkel Legarth is also worth a look.

• Faith. I... do not... have the... words... God exists, and he's working at Taco Bell...
I'll be trying these bad boys post-haste!

• Visits. Most "States I've Visited" maps are a binary "yes or no" type affair. Jeremy Nixon has come up with an alternative that provides a much better picture...
Red states are those you've barely visited. Orange states you know a little better. Blue states you've spent quite a lot of time in. Green states are those you know extremely well. Cool, huh? You can make your own map over at Jeremy's Defocus Blog.

• Dyslexic. I was very lucky that I was diagnosed early and got help when I was young enough to make a difference in my life. I'm also fortunate that my form of dyslexia is mild and I was able to train my brain to cope with it relatively easily. Still, dyslexia is something I have to deal with every day, so I was really happy to see this amazing project on Kickstarter called "I wonder what it's like to be dyslexic" which features a book that attempts to illustrate what it's like to struggle with reading. They've reached their funding goal, but such a beautiful and educational book deserves to be seen by everybody, so here you go!
More information can be found on Kickstarter.

• Storm. My thoughts are with everybody in The Philippines after Super Typhoon Haiyan ravaged the region this past week. The devastation looks horrendous, and they are estimating the dead could top 10,000 people across the country. As I type this, the storm has landed in Vietnam, and is expected to cause heavy rains and flooding in the northern part of the country... including Hanoi, where I was visiting just last month...

Haiyan chart image taken from NOAA.
As if these storms aren't frightening enough, scientists are projecting that things are only going to get worse. Severe storms are going to form more frequently and be stronger than ever before. If science is right, life on this planet is going to have to change quite dramatically over the next century. Whether we like it or not.

See you in seven days.
Posted on May 10th, 2013

I always love watching lightning crash outside an airplane window.
But not as much as I love thunderstorms causing a landing delay.
Okay... I'm totally lying. I don't love either of those things. But that's just part of the travel game, and it does happen from time to time. All you can do is hope that you've drank enough alcohol that you don't mind so much. Otherwise? Not fun. Well, it is fun to track your flight path after you've landed and see what crazy loop-de-do holding pattern your flight took...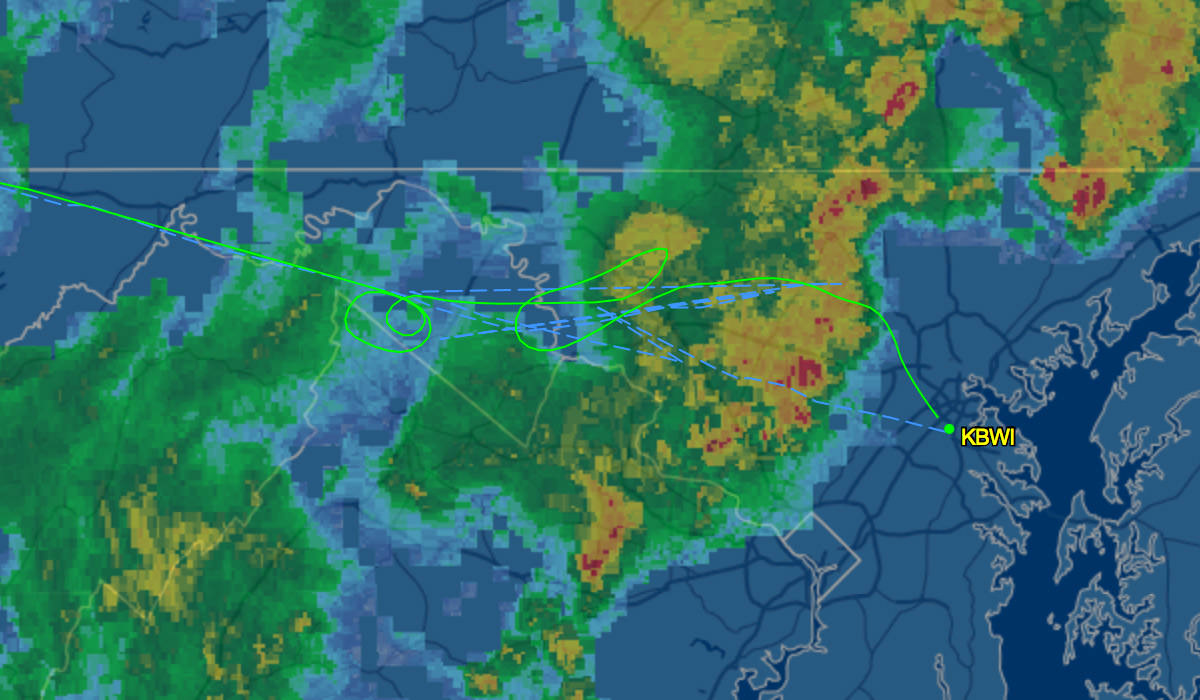 Flight tracking map courtesy of FlightAware!

And so now it's 12:40am after one long-ass day of travel and all I want to do is go to bed.
But my internal clock is still on West Coast time and there are people screaming outside my hotel room, so I guess you really don't always get what you want.
And speaking of that...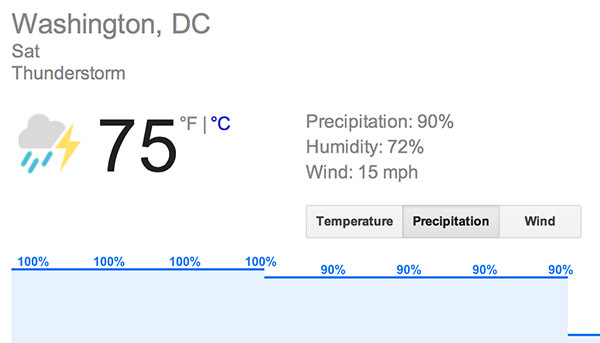 Guess it's a good thing I brought a raincoat.
Posted on December 19th, 2012

I've been writing drafts of emails all night. Since I am leaving work early tomorrow, I want to make sure that I get as much done as possible this evening. It was a good plan, except I just looked over at the clock and it's 1:30am. Oops.
The mountain passes are sure to be horrible (100% chance of snow!) which means it will probably take me three or four hours to make the two hour drive. I hope I don't fall asleep on the way over.
Or get in a wreck.
But, then again, it's not like I put much faith in weather forecasts. They're mostly wrong anyways. It could very well end up being 80° and sunny on the mountain pass tomorrow. You just don't know. Seriously, you don't.
For the longest time, I always assumed that the reason weather forecasts were so inaccurate was because the meteorologists are all idiots. They must be looking at the satellite data wrong or something. So I decided I'd be all smart and look at the data myself...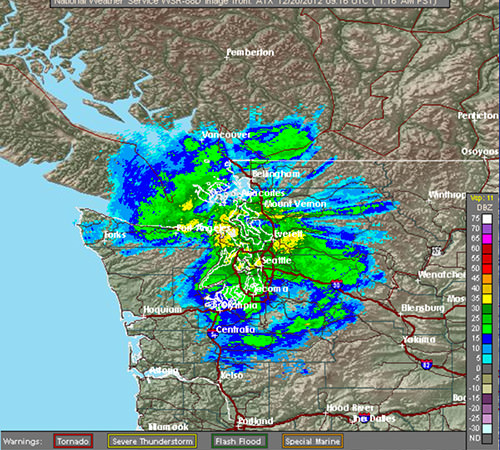 And now I'm like "What in the hell is THAT supposed to mean?
No wonder meteorologists don't know what the fuck they are doing. It looks like somebody put a map of Washington in a Spin-Art machine or something.
Remember Spin-Art? Where there's a kind-of record player that you stick a sheet of paper on... then dribble paint on it while it spins so the centrifugal force splatters the paint around? The result is supposed to be "art" but always ended up looking like somebody puked on a paper or something...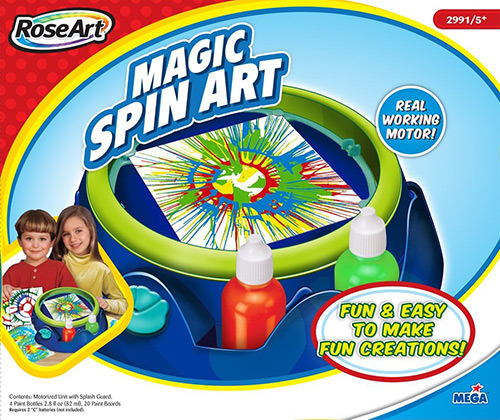 REAL working motor? FUN and easy FUN? Sign me up!
But sign me up tomorrow. I really should try and get some sleep tonight.
Posted on October 29th, 2012

There's nothing quite like staring at weather satellite data during a hurricane all day long to make you feel utterly helpless. With each passing hour I find myself thinking of all my friends in the path of armageddon, knowing full well that I have nothing to offer them except my frantic hopes for their safety.
As I type this, "Hurricane Sandy" has made landfall and is ravaging New England with a surge of floods, 90-mile-an-hour winds, and resulting power outages. The photos being released are horrific, with many places I know ending up under water.
A lot of which will clear up after the surge has passed, though the damage will have been done, I'm sure.
But what about all the water that's collected below ground in tunnels and subways and the like? It's all going to have to be pumped out... and that's something that's going to take a lot of time (and a lot of money) to make happen. For a city like New York which relies so heavily on their subways for transportation, this is a frightening prospect.
But New York City is nothing if not a symbol for endurance under pressure, so I have no doubt they will prevail tonight... and in the future.
All my wishes for a speedy recovery to everyone who weathers this storm.
Posted on July 17th, 2012

It is really thundering out there. Here's hoping the walls stay standing.
And so the final rushes for THRICE Fiction No. 5 have been sent off to the Editor in Chief. Once RW has had a chance to approve everything, I'll start running out all the various files needed to unleash our fifth issue on the world.
This has been a rougher ride to completion than usual thanks to a bug with Adobe InDesign on my new MacBook. I ended up losing a full week of work-time while I was in Nassau and Atlanta, so... instead of being able to get ahead while I was traveling, I ended up getting way behind.
It's always something.
And right now... it's lightning and rain to go along with the thunder...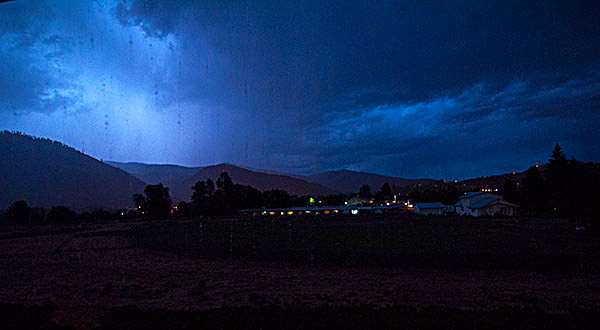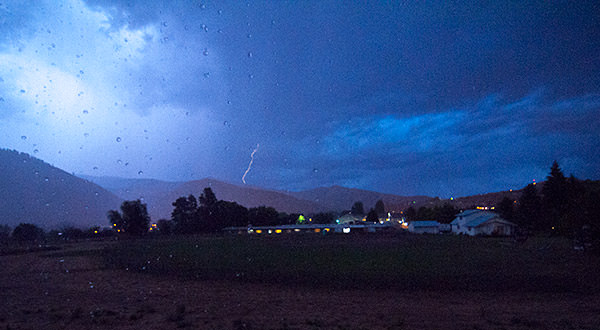 Gotta love a summer storm.