The temperature trend has been edging steadily upwards. Today it was 104º and tomorrow it's supposed to reach 105º before hitting 108º on Friday.
This afternoon when I got home I went to pull the garbage and recycle cans out since tomorrow morning is garbage day. As I pulled the first can out, I interrupted Fake Jake who was sleeping in the shade on concrete blocks I put down so he could more easily get around the house in winter...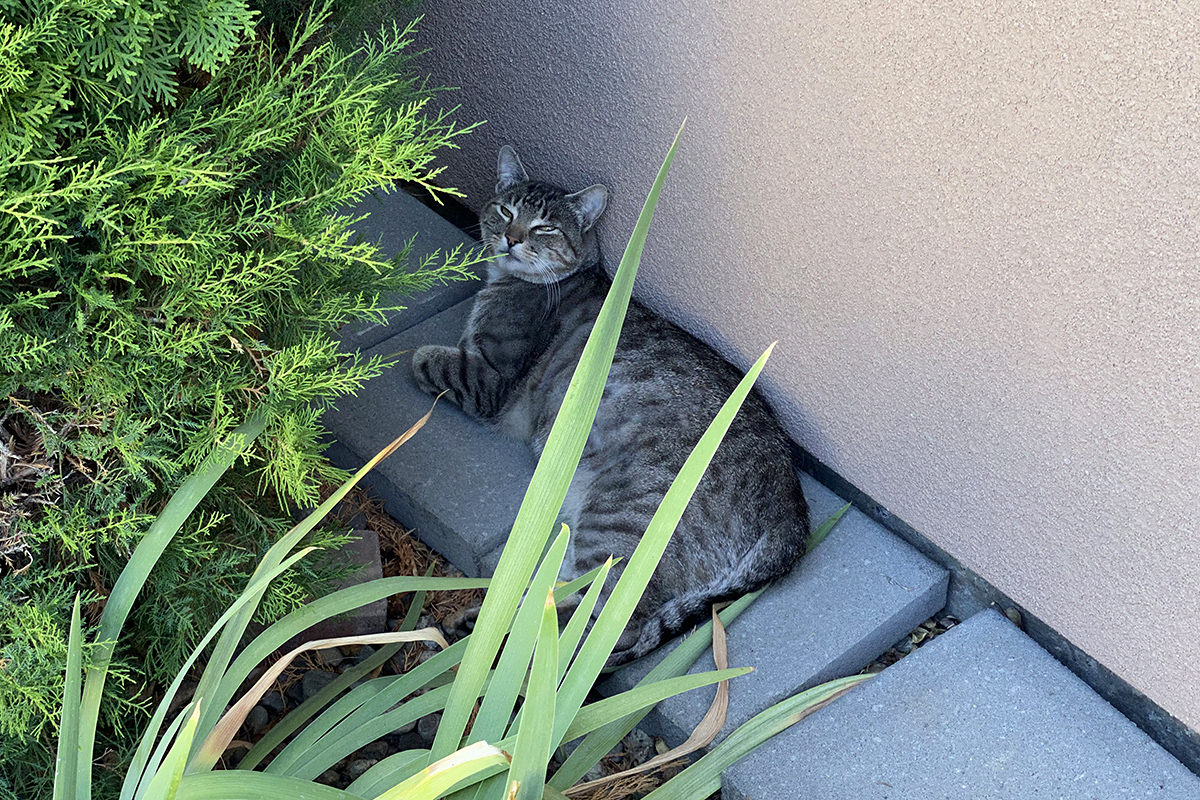 I worry about Fake Jake quite a lot when it gets cold, which is why I put out a heated shelter for him. In the summer he seems pretty smart about finding shady spots to rest so I don't worry as much. My first Summer here I put cold packs in shelter, but then he stopped sleeping there so I stopped. But with temperatures reaching 108º? I dunno. Maybe I should try cold packs again? That seems way too hot, even for a heat-loving kitty.