It's been getting colder. I know this because the heat has been coming on from time to time. And last week I was mostly freezing from the minute I got out of bed... all the way to work... most of the day at work... all the way back home... then right up until I crawled under my electric blanket at night.
But yesterday and today?
Heatwave!
Well, not really, but it's been unseasonably warm out. My cats have been lapping it up... hanging out in the catio as if they know that the warm days are numbered. They are not always easy to spot out there, however...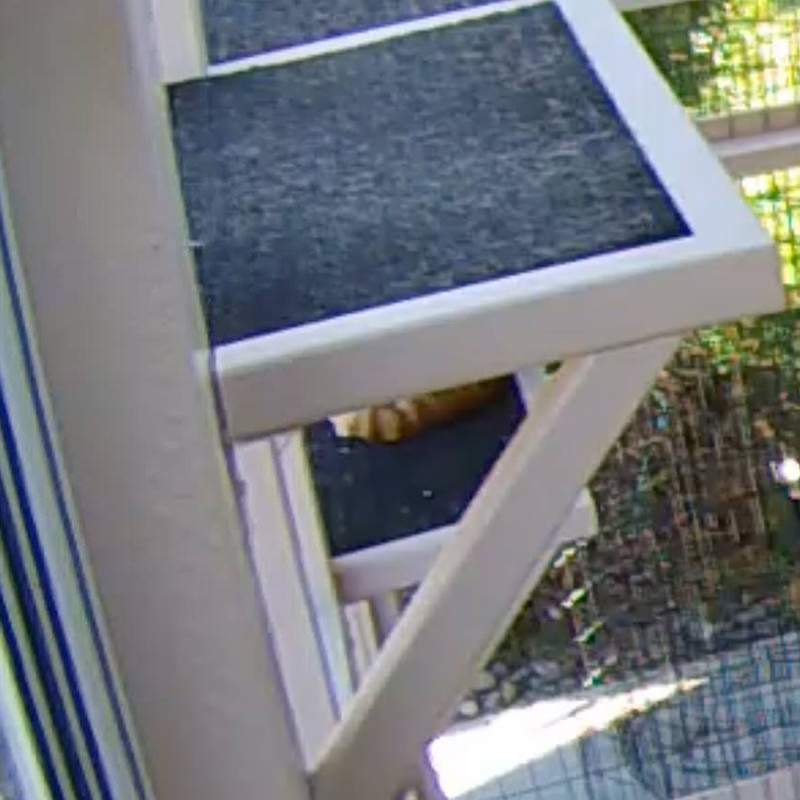 Enjoy it while it lasts... enjoy it while it lasts.