This has been a weird, wacky winter.
To begin with, our snow came late this year. For a while I was worried that we were in for a drought come summertime because there wasn't much of a snow pack in the mountains. After a couple false starts, the snow came down in earnest, and now it's piled up like a "normal" winter here.
Except...
We keep getting warm spells in-between the snowfalls. Warm blue skies will pop up, things will start to melt, you'll think that winter is over... and then it snows again.
Last night as I was watching television there was a rumble coming from the catio. When I looked out the window, I saw that a pile of snow had fallen off the roof, obliterating the path that Fake Jake uses to get to his food and bathroom spot. At first I thought I'd write a note to remind me to shovel it out in the morning... but then I felt bad if poor Fake Jake had to pee in the middle of the night, so I grabbed my snow shovel from the trunk of my car and headed out back to get to work.
Except I couldn't open the door...
Because of all the warm days, the catio screen door was blocked. The water drips off the roof down these massive icicles, forming a pile of ice in front of the door. Making it impossible to open. So instead I had to trudge through snow all the way around the house so I could even get to my patio...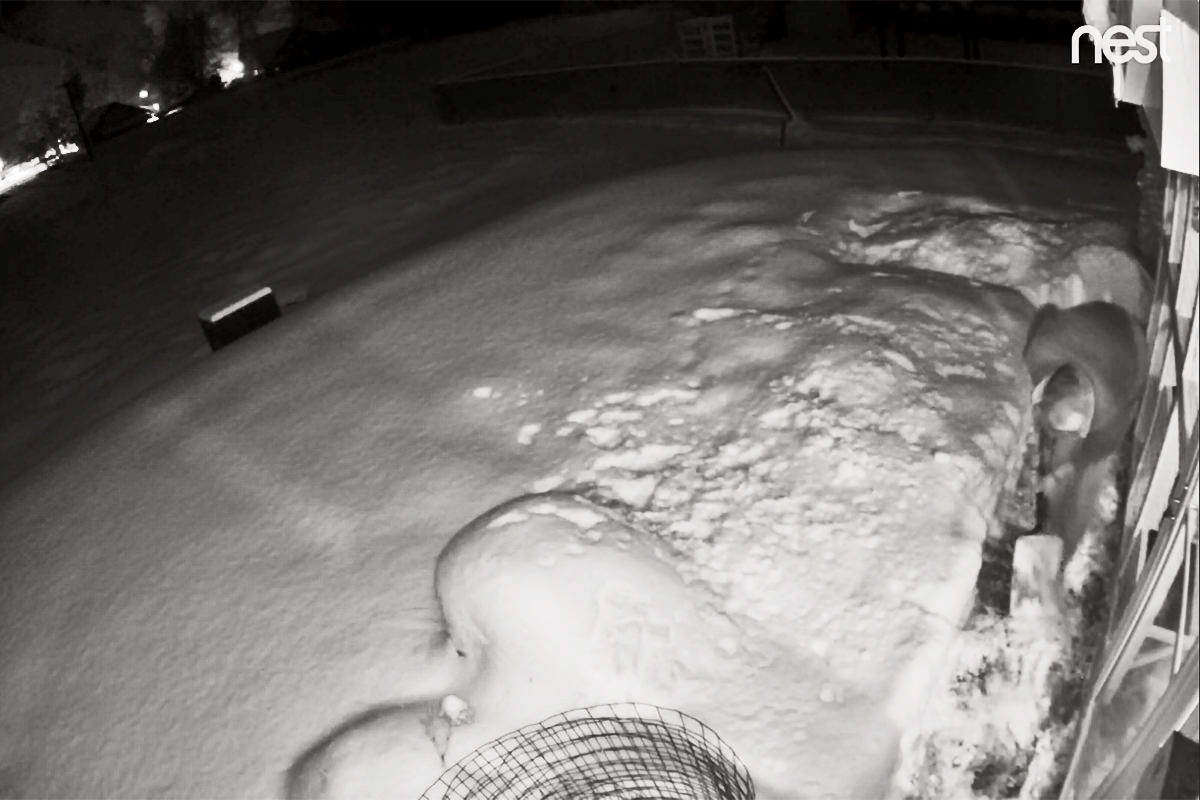 Then I had to trudge back to get a hammer. The icicles were so big that I couldn't snap them off or break them with my shovel. Instead I had to get a hammer and chip away at them. The last thing I want is for Fake Jake to be walking there and have icicles fall and impale the poor guy.
My neighbors probably didn't appreciate my banging away after midnight, but it was all for a worthy cause.
This coming summer I need to work on clearing a pathway under my eaves to make it easier for Fake Jake to navigate in the winter. Right now it's all rocks, which are difficult to walk on, so I need to come up with something different. I also need to see about adding some kind of overhang to my pergola plans so that there's no ice buildup outside the catio. Some kind of snow removal tool in the design would be good too.
Ugh. I hope spring gets here soon so I have time to get everything done that I need to do before next winter rolls around.