Posted on June 25th, 2021

My big plan for the weekend was to work out in my flower beds to clean things up and tie up the stuff that's falling over. But a look at the weather forecast has me seriously doubting it's going to happen, because I'm not going to do it at 5am or 7pm when things cool off. And then the story just keeps getting worse as the week progresses...
Sequential days with temperatures over 100° are not uncommon here... but usually not until July and August. So reaching 118° in June is a kinda a deal. And it doesn't hurt that they are forecasting 1104° elsewhere in the Columbia Basin in which I dwell. But at least it's a dry heat...
So this is hell. At least I have air conditioning and cats to see me through it all as I cower indoors with my fragile vampire self.
Posted on July 29th, 2020

The temperature trend has been edging steadily upwards. Today it was 104º and tomorrow it's supposed to reach 105º before hitting 108º on Friday.
This afternoon when I got home I went to pull the garbage and recycle cans out since tomorrow morning is garbage day. As I pulled the first can out, I interrupted Fake Jake who was sleeping in the shade on concrete blocks I put down so he could more easily get around the house in winter...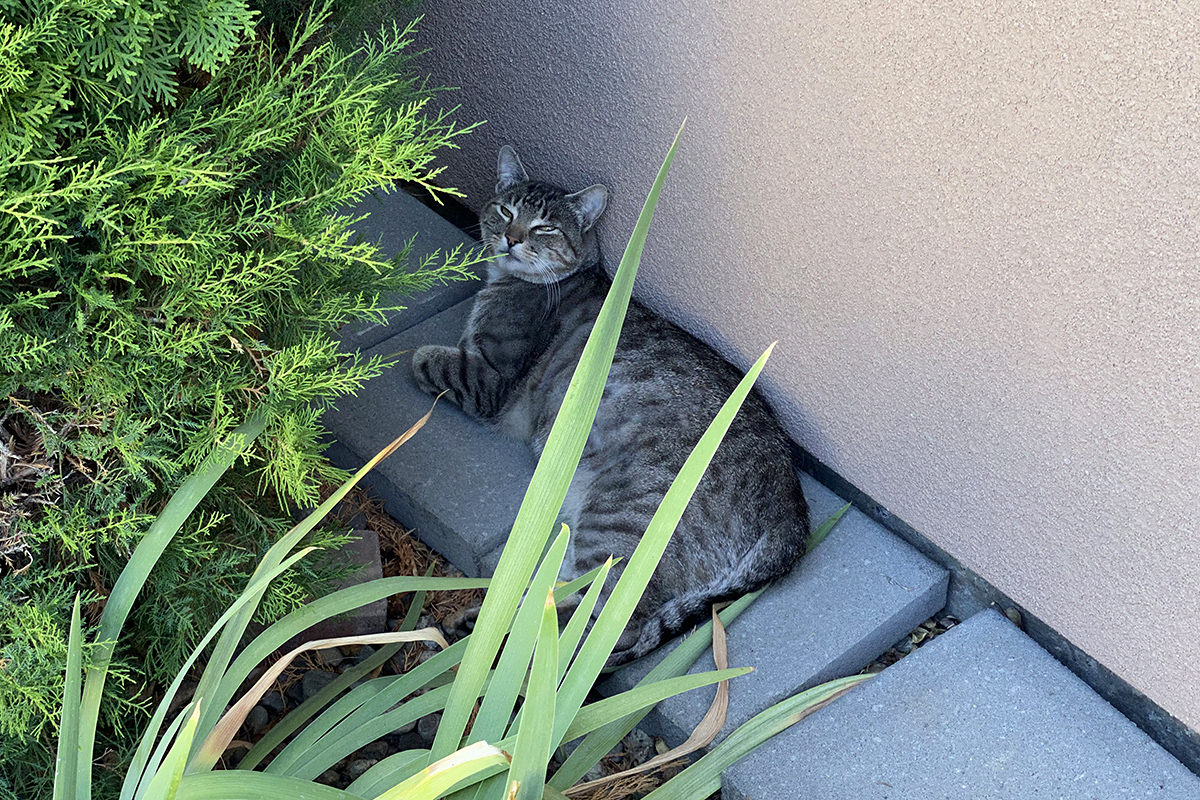 I worry about Fake Jake quite a lot when it gets cold, which is why I put out a heated shelter for him. In the summer he seems pretty smart about finding shady spots to rest so I don't worry as much. My first Summer here I put cold packs in shelter, but then he stopped sleeping there so I stopped. But with temperatures reaching 108º? I dunno. Maybe I should try cold packs again? That seems way too hot, even for a heat-loving kitty.
Posted on October 29th, 2009

When I went out to my car this morning, it was snowing. I want my summer back!
Time for a nice sunny orange...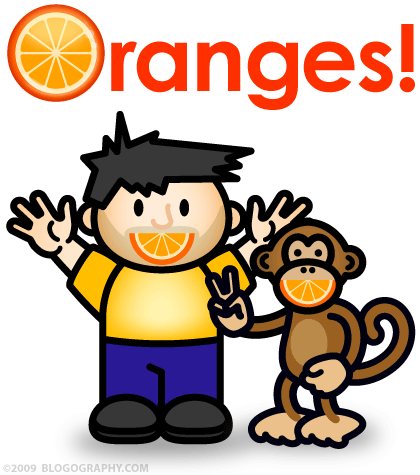 Nothing brings back a warm summer day like a ripe, juicy orange.