SUNDAY BEGAT SUNDAY AND SUNDAY IS SUNDAY, because an all new Bullet Sunday starts... now...

• Butter. A friend of a friend closed his restaurant last December. A while back he was asked if he would share some of his favorite recipes and he did. Then somebody asked him how in the heck he made his burgers taste so good. His answer? "Butter and salt." Saturate the buns in butter before grilling them. Just before flipping, salt and pepper the patty (his restaurant had a touch of garlic powder in the mix) then flip and add more salt. Sodium nightmare? Yes. But restaurants don't have to post Nutrition Facts, so that's how he made his burgers taste great. Tonight I gave it a try with my Boca Burger patties. *AMAZING* The abundance of butter and salt totally takes them to the next level. High blood pressure, here I come!

• Voter. Just sayin'...
Why American's aren't rioting in the streets for an end to our fucked-up two-party system I will never know.

• Wierd World. Oh Lord, Really? Pat Robertson's crazy shit is hilarious, yes, but there are people who actually believe the words he's saying! I mean, the gays are going to force me to like bestiality? BUT I DON'T WANT TO FUCK A GOAT!!! THANKS, THE GAYS!!!
This guy is bat-shit crazy. Genuinely certifiable. Scary insane.

• OH IT IS ON! Heinz starts making yellow mustard... SO NOW FRENCH'S IS MAKING KETCHUP! =BOOM!=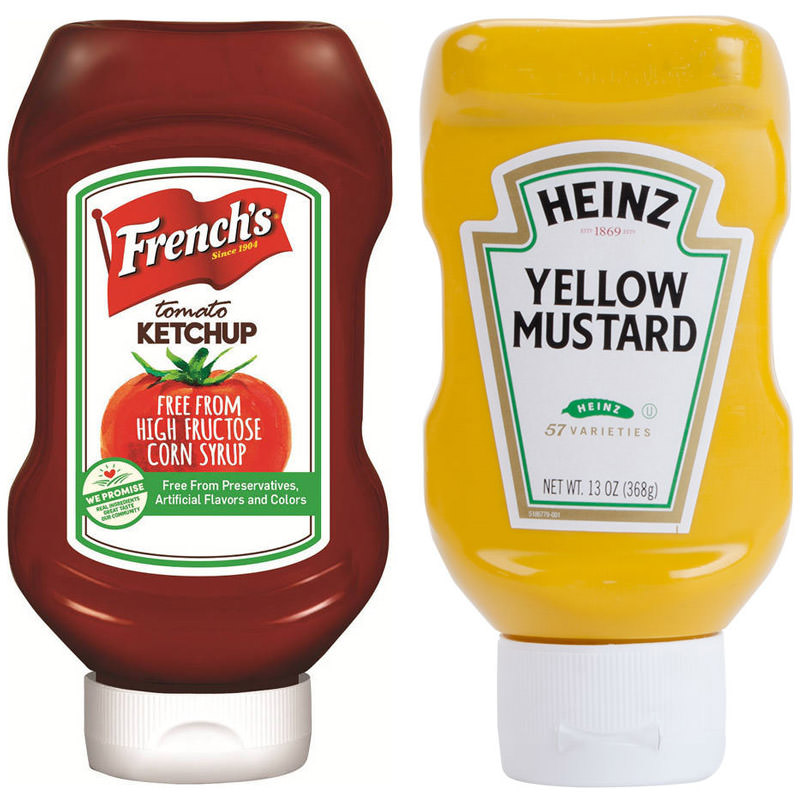 Which one is making mayonnaise next? And will Hellman's start making ketchup and yellow mustard of their own in retalliation?

• Dipshit Pie! Trae Crowder has become one of my favorite vloggers. His unique take on politics is comedy gold, and this was one of my favorites these past months...
Oh noooo.... where are we going to get our meth and pontoon boats?

• DNCE. While I was on sabbatical, I got hooked on DNCE's album Swaay for my "Album of the Summer." Their first video, Cake By The Ocean was catchy as hell and I was instantly addicted...
When they released their next video for Toothbrush, I was baffled by people calling lead singer Joe Jonas "brave" and "progressive" for featuring a plus-size model. IT'S ASHLEY FUCKING GRAHAM!!! She's one of the hottest women on the planet! I mean, seriously, there are guys who would take a look at ASHLEY FUCKING GRAHAM and say "No thank you?" It's not like he put a regular human woman in his video... IT'S ASHLEY FUCKING GRAHAM! Oh how brave of him! He was progressive enough to make out with ASHLEY FUCKING GRAHAM in his video! Give me a break.
The last video was for Body Moves, which was another catchy, high-energy track...
I have no idea if this was just a side-project for Joe Jonas or what. It will be interesting to see if the band stays together for another album. I sure hope so.

And... as good as it feels to be shootin' bullets again, this here Bullet Sunday is at an end.