This may be the last Bullet Sunday you're going to see for a while (depending what my internet is like in Argentina), so indulge yourself in an all new Bullet Sunday, which starts... now...

• Save It! I have spoken out a lot on this blog about net neutrality and how crucial it is to the free and open internet we all enjoy. Most Americans agree. Every time killing it is brought up, there's a huge backlash and the FCC backs down. But our current government doesn't give a flying fuck about honoring the wishes of its citizens, nor does it care about selling out the internet and fucking us over. All Trump & Co give a shit about is stripping power and liberty from the people and giving that power to big business so the rich get richer and have more control over our lives. And so... prepare yourself for the end of the internet as we know it. I don't wish harm upon any living thing... but I sincerely hope that FCC Chairman Ajit Pai is repaid in spades for the evil he does.

• Dogs! Back before I was headed to Africa, I Googled for photography tips and was introduced to Will Burrard-Lucas. He is a nature photographer unlike any other, and the shots he gets are mind-blowing. Getting to actually meet him on my upcoming photographic expedition will be a real honor. One of his most recent posts was of African wild dogs photographed in South Luangwa National Park, Zambia. It's incredible...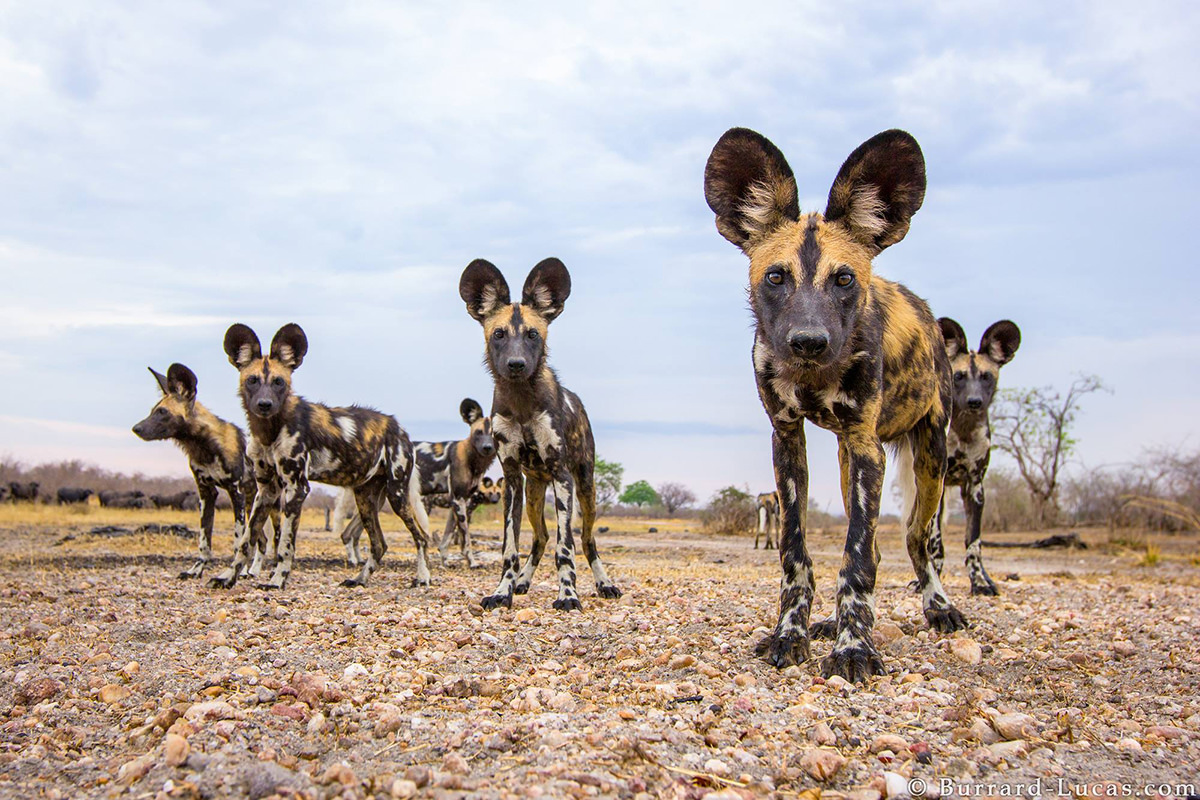 I was beyond lucky that I got to see these dogs in the wild when I was in Zimbabwe. My driver told me that his previous charges were a documentary film crew that searched for these beautiful pups for two weeks and didn't get to see a single one of them.

• Save It! Hey FOX "News"... stuff gets distorted on a curved reflective surface... YOU UNBELIEVABLE FUCKING PIECES OF IGNORANT SHIT!!! Fuck you sideways forever for propagating this bullshit...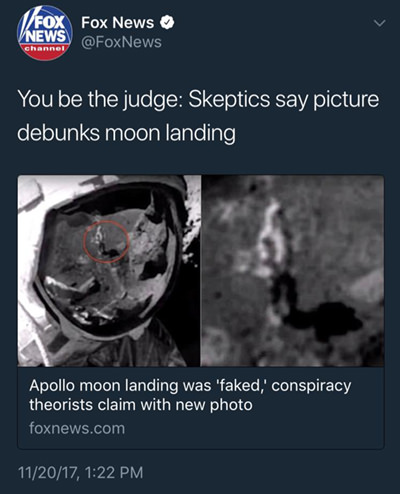 There are people saying that this is "conclusive proof" that we never went to the moon because it's not just an astronaut's reflection in the curved surface of a helmet... it's a stagehand on the "set" from when it was being faked here on earth. Just when I think that FOX "News" couldn't possibly be a bigger pile of shit, here it is. No wonder people who trust FOX "News" and use it as their only source are as stupid as a box of fucking rocks.

• 73! Vogue's 73 Questions videos are some of my favorite things on YouTube. Yes, it's staged and rehearsed, but you do get to know some nifty facts about interesting famous people. My hands-down favorite is Lupita Nyong'o...
And today I found out that Aziz Ansari has one!
And, of course, you can't watch the Vogue 73 Question videos unless you bask in the glory that is Vogue editor-in-chief Anna Wintour...

• Vera! I wouldn't watch Touched by an Angel... but Della Reese will always be "Vera" from Harlem Nights to me. I love that character as much as I could possibly love any movie character, and it was ALL thanks to Della...
Rest in Peace, Miss Reese... you will be missed.

• Crisis! Holy crap...
I'm more excited for this than I am to see Justice League. For the hundredth time... put the people in charge of the TV DC Universe in charge of the Cinematic DC Universe! The mind boggles at the possibility of what they could do with a big-screen budget given the amazing stuff they come up with for television every week.

• Family Values! It's like fucking clockwork. Some asshole is always getting caught with his dick in a place he tells OTHER PEOPLE they can't put their dick into. Any time I see some rabid homophobe ranting against homosexuality, I just assume it's because they're overcompensating. 90% of the time, it's true. Case in point... "State legislator Wes Goodman (Republican, obviously) has resigned after admitting he was busted having sex with a man in his office. The married conservative Ohio state lawmaker was known for his anti-LGBTQ stances." Because of course he was. Aren't they always? Hypocritical bullshit like this is getting so very tired.

• Quo! And, lastly, I leave you with the hellish buttfuckery that's become our status quo...

Time to start packing...

Stop digging out that old bomb shelter... because Bullet Sunday starts... now...

• Cold? "Russia is the only country in the world that is realistically capable of turning the United States into radioactive ash." — Kremlin-backed television presenter Dmitry Kiselyov, host of a weekly current affairs show in Russia. Behind him was a backdrop of a mushroom cloud following a nuclear blast. (from Reuters)
You wanna know what bothers me more than the thought of being turned into radioactive ash? I really, really, want to visit Russia. I always have. Ever since I first saw a photo of Saint Basil's Cathedral in Red Square. For most of my life, the idea of it has been an impossibility. But then the Soviet Union collapses, the cold war thaws, relations normalize, tourism becomes more and more common, and suddenly... but not really suddenly... the impossible becomes possible...
And now I'm asking myself... Are current tensions going to blow over? Are current tensions going to escalate? What happens if they do escalate? Have I waited too long? Am I too late?
Last year I ultimately decided to visit Vietnam, Laos, and Cambodia. But also in the running? A river cruise through the Ukraine, including a couple stops in Crimea...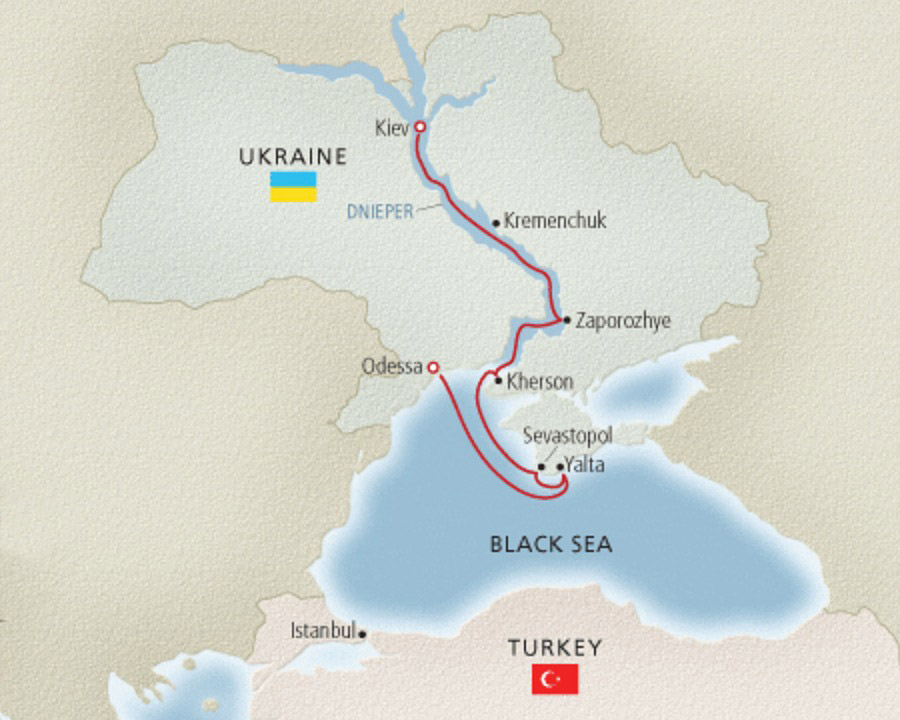 I guess that ship has sailed... for a while. Or forever. You just never know. How shitty is it that we can't all just get along?

• Flash! The first two comic books I ever bought were Green Lantern/Green Arrow #121 and The Flash #277. Not coincidentally, they became my favorite super-heroes for quite a while...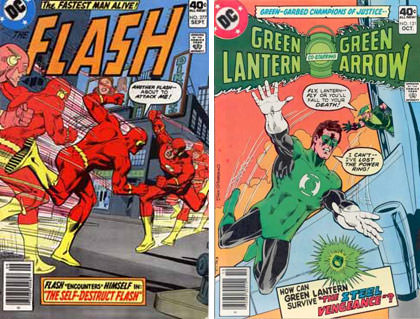 At least until I discovered The Legion of Super-Heroes. And Batman, of course. But even so, I've always had a soft spot in my heart for those first heroes. Green Lantern finally made it to the big screen with a fucking horrendously shitty movie that I hated. Then Green Arrow got a very good television show I'm currently enjoying called Arrow. Next up? The Flash!
It's a spin-off from Arrow, so my hopes are high. The costume is certainly a step in the right direction.
This isn't the first iteration of The Flash on TV. The first was a show starring John Wesley Shipp back in 1990. It was surprisingly good, but limited by the technology of the day. To say I'm anxious to see what we'll be getting in the year 2014 is an understatement. The pilot is filming now. I'm assuming we'll be seeing it this Fall. Assuming the show is picked up. That's a lot of assuming.

• Drop. Apple has a terrific bit of tech called "AirDrop" that allows you to share iPhone/iPad photos, contacts, files, and whatnot pretty much effortlessly. Open what you want to share, activate AirDrop, and you can beam stuff to other AirDrop users...
Cool!
Apple has a terrific bit of tech called "AirDrop" that allows you to share Macintosh photos, contacts, files, and whatnot pretty much effortlessly. Locate the file you want to share in the Finder, activate AirDrop, and you can beam stuff to other AirDrop users...
Cool!
BUT YOU WANT TO KNOW WHAT'S NOT COOL?!? EVEN THOUGH THEY ARE BOTH CALLED "AIRDROP," THE iPHONE AND MAC TECHNOLOGIES ARE NOT FUCKING COMPATIBLE! This is outrageously stupid and, for the life of me, I just don't get it. I keep thinking "It's coming any day now, I'm sure!" But then it doesn't, and I get pissed off all over again. Why bother naming them both "AirDrop" if they are so different that they can't even talk to each other? How is it that Apple can be so smart in so many ways but so stupid in others?

• Stick! I promised myself that I wouldn't start in on the new video game, SOUTH PARK: THE STICK OF TRUTH, until I finished LEGO MARVEL SUPER-HEROES, but I just couldn't resist any longer. I'm a massively huge South Park fan, and the trailer looked amazing (warning, NOT safe for work)...
And you know what? It IS amazing! It looks exactly like you're "playing" an episode of the TV series. As if that weren't enough, it is frickin' hilarious. As in laugh-out-loud-funny. Not only because it's South Park, but because they've managed to create a fully-realized RPG game that's actually a parody of RPG games... with humor built into practically everything you see and do. I'll want to play it a bit more when I get back from vacation before I write a review... but, if you're a South Park and video game fan, it's pretty much a no-brainer. You simply must own this.

• Mars 2. The Veronica Mars movie (which I reviewed here) has only been out for three days, and already the sequel talk has started. Here's creator Rob Thomas Himself..
"With the first movie, because it was crowd-funded, it was a love letter to the fans," he explains. "I put every character they loved back into the movie. There are a lot of inside jokes. With a second movie, I would build it from the case out. In the first movie, I feel like I did just the opposite. I put all the dessert, all the frosting on there, and then put a detective case in the middle. On the next one, I would want the detective case to be the driving force of the movie."
It's as if he read my blog post and is answering my prayers!
Needless to say, I would be positively thrilled to get a sequel. Especially if we get a fantastic Veronica-Mars-style mystery on-par with what we saw in the first and second seasons of the show. NOW SHUT UP AND TAKE MY MONEY!

Annnnnd... the end.

Some days, it doesn't matter how fast you are, trouble somehow manages to catch up.