I apologize for those who feel offended. I cannot deny a person, a human being, a taxpayer, a worker, the people of my district and across this state, the State of New York, and those people who make this the great state that it is, the same rights that I have with my wife."
—Senator Mark J. Grisanti, New York State District 60 (Republican)
And so, on a weekend where many cities are already celebrating for Pride, New York goes and legalizes marriage equality! Congratulations to all those who fought so hard to make it happen... may this be the first of many victories for freedom and diversity across the nation!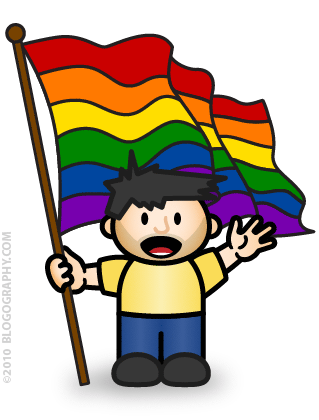 As happy as I am to see the tide of bigotry and hatred turning at long last, a part of me is heartbroken that there are so many who didn't survive to see this moment. Too many kids whose only crime was existing in a world where being different is cause to be persecuted...
Though it has sadly come too late, this win is as much theirs as it is anybody's.
And now, the future...