New Orleans is my favorite American city...
...to visit. I don't think I could ever live here, because the heat and humidity would do me in. I dunno. Maybe I could eventually get used to it, but I do not handle sweating non-stop very well.
Yesterday on the plane I tried to count up how many times I've been to The Big Easy. My first trip was in 1983 for a DECA convention when I was between my junior and senior year in high school. It was my first trip outside of the state by myself. And I mean really by myself, because my chaperoning teacher couldn't make the trip. New Orleans is probably not the best place to be 17 years old and totally unsupervised, but I lived to tell the tale. And here I am on my 11th... or maybe 12th or 13th... trip to New Orleans. It's hard for me to remember all the trips I took before I started a record of my travels at Blogography (yet another reason to keep blogging, I suppose).
Dinner last night was at Coop's Place...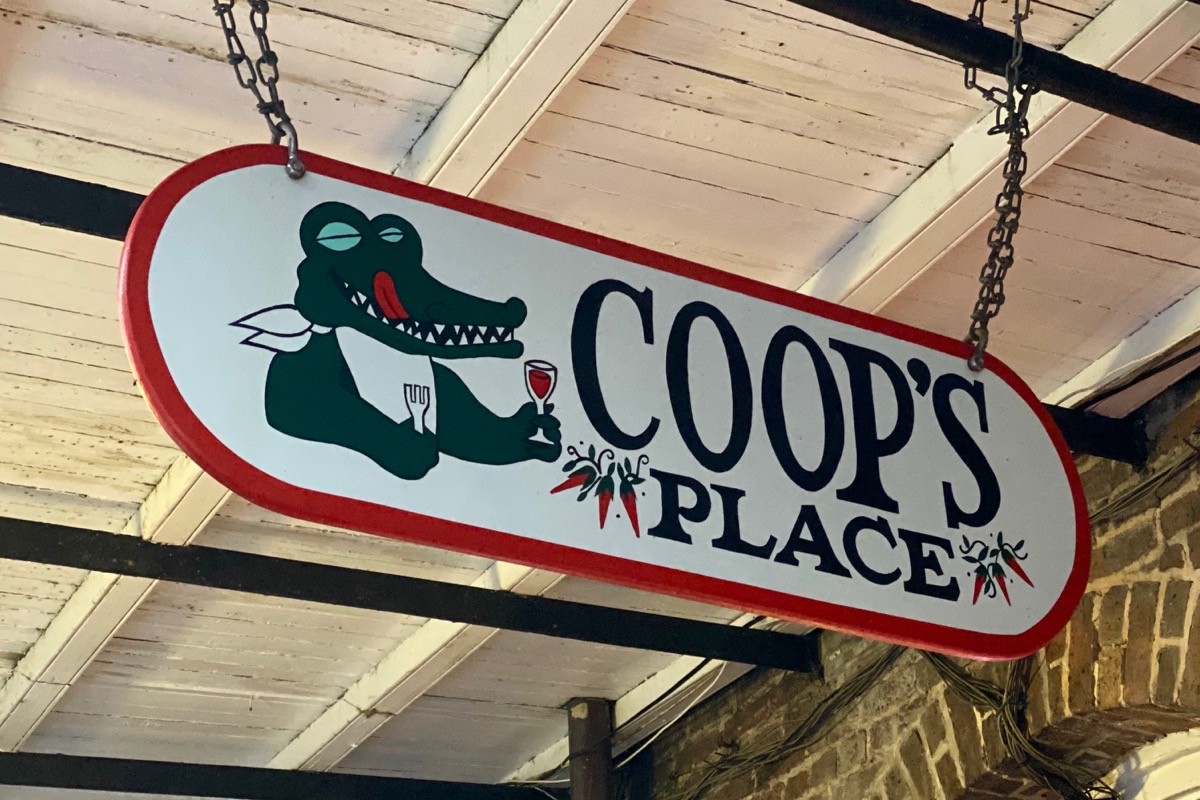 This is one of those dining establishments which makes me feel sorry for people eating here who don't know what to expect. The food is excellent, but everything else is a bit rough around the edges...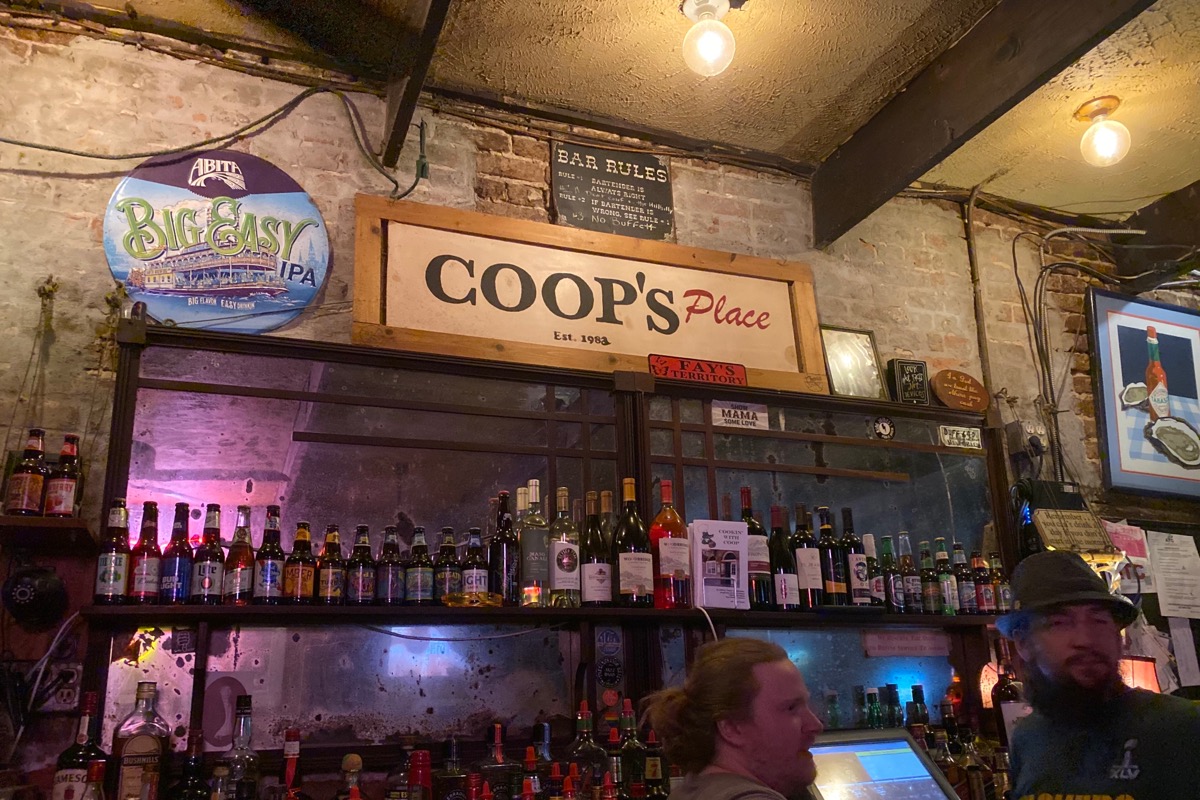 You'll be eating your veggie burger when all of a sudden a group will ask their server if they can split the check. Then you've got the server screaming "HEY! DO WE SPLIT CHECKS HERE?" And everybody in the establishment will then scream out "FUCK NO!" or just "NO!" If they're being nice about it. And you can expect the same treatment any time you ask for anything special or even think about hassling the staff. They are simply not here for it. Which is part of the fun, I guess. I was here to eat, drink too much, and watch The Saints game on Coop's battered old CRT television...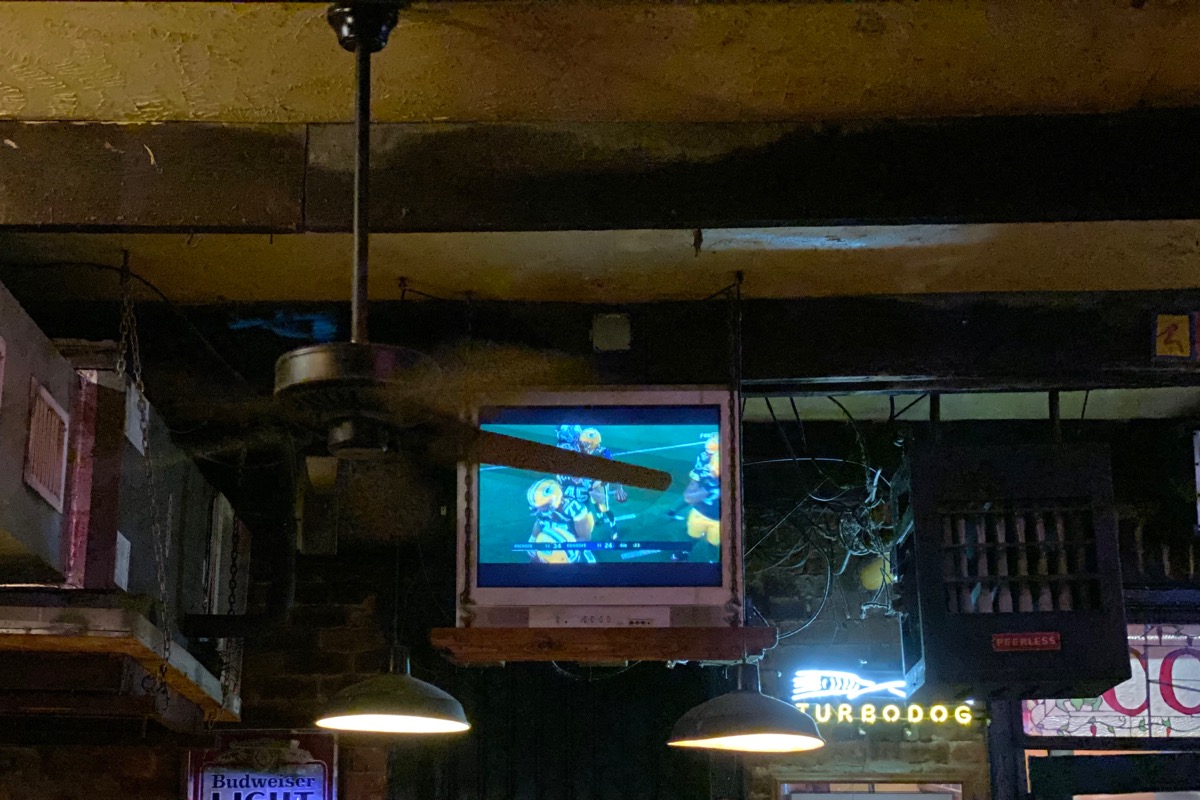 Every time I eat here, I am shocked that I don't end up with some kind of food poisoning from eating mayonnaise that's not refrigerated and has been sitting out in a warm bar all day, but I never have...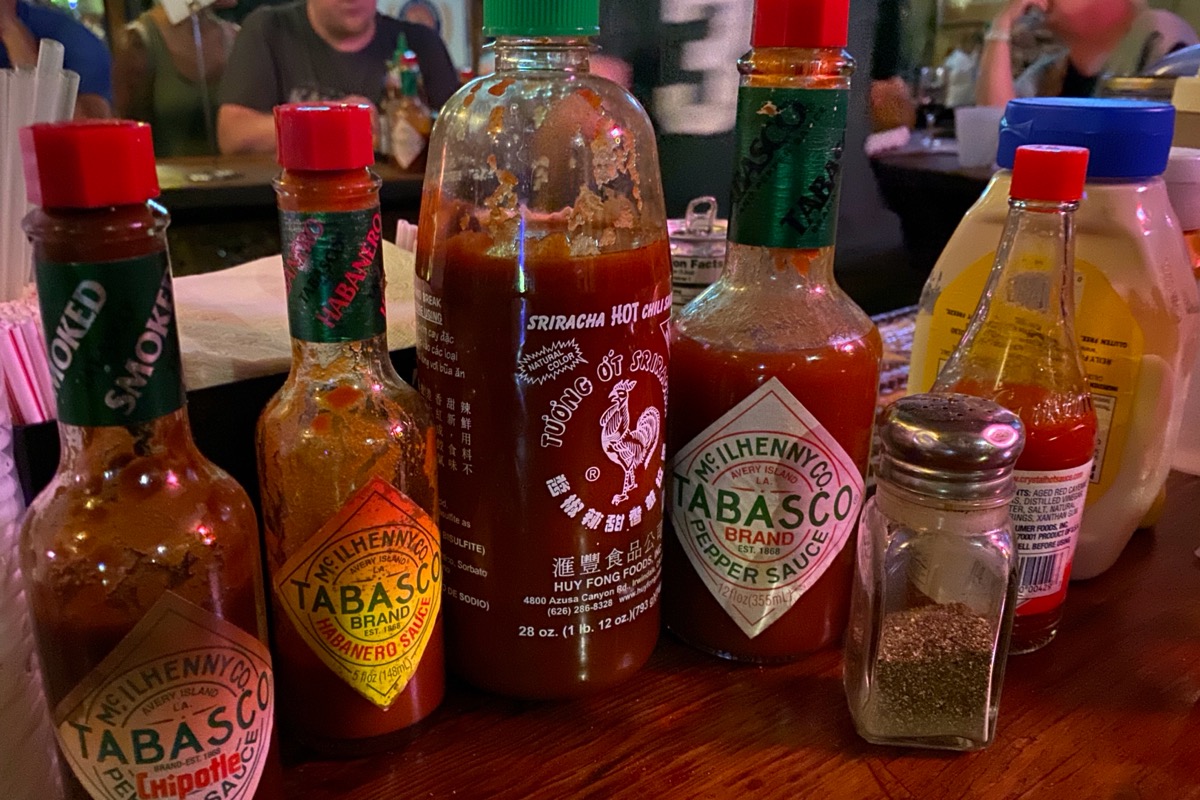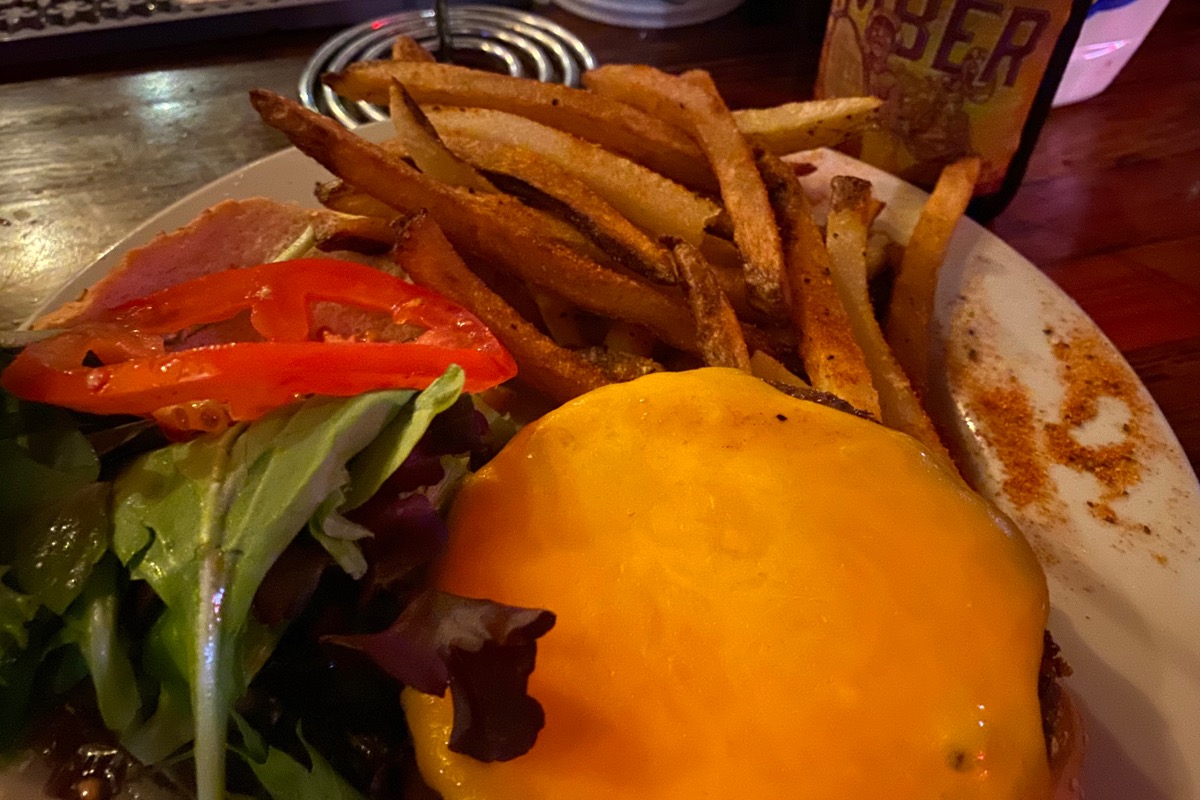 I ate and drank too much considering I had to work this morning, but that didn't stop me from walking down Bourbon Street as I made my way back to my hotel...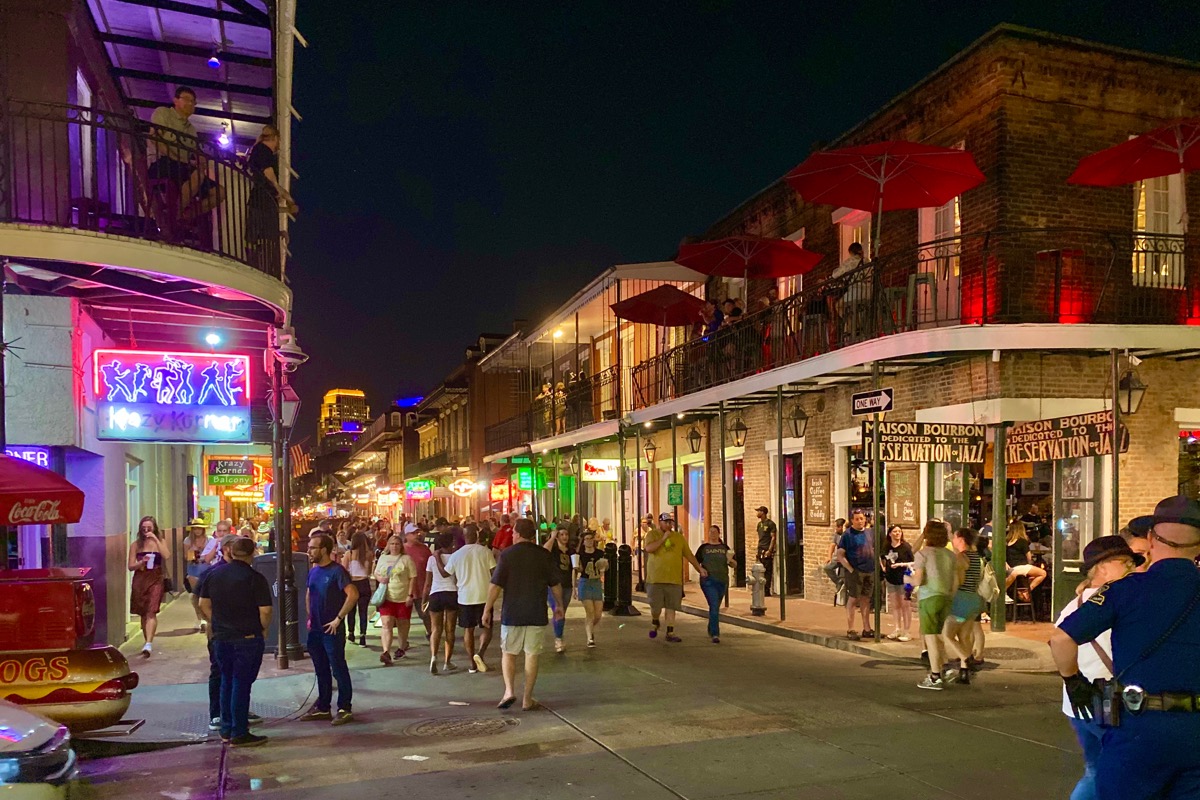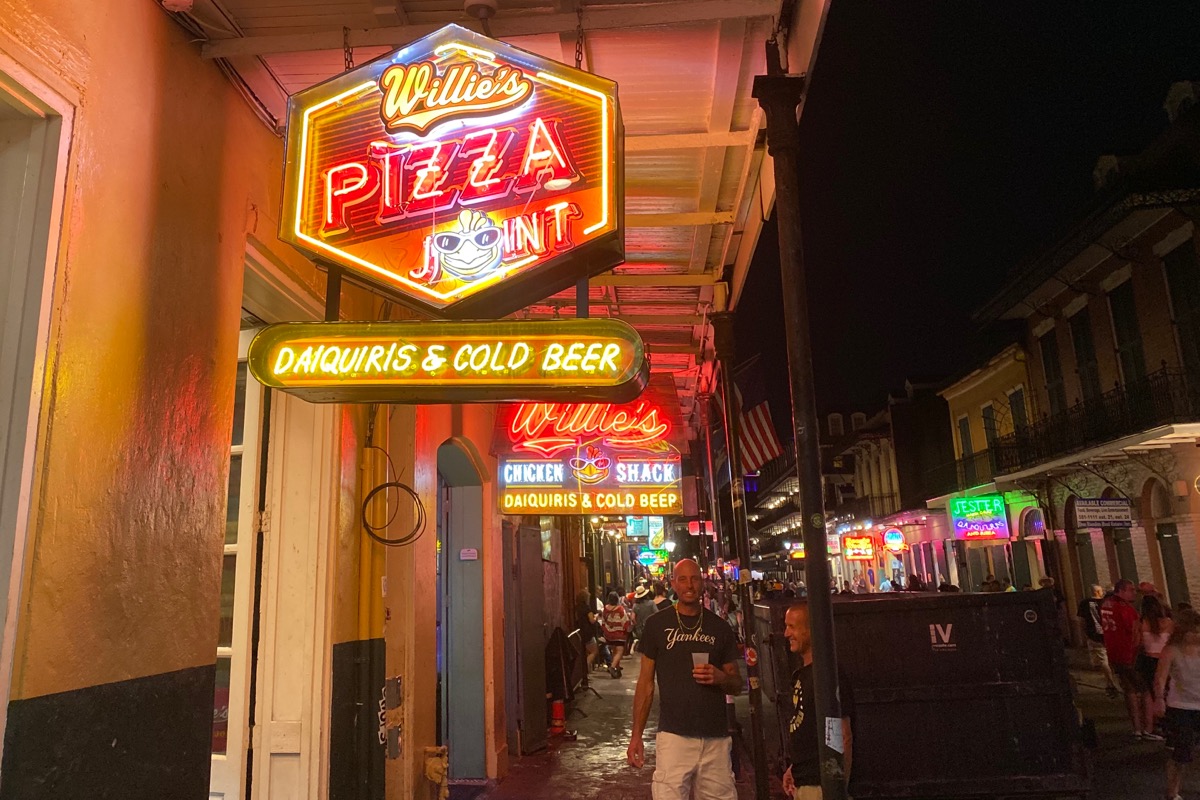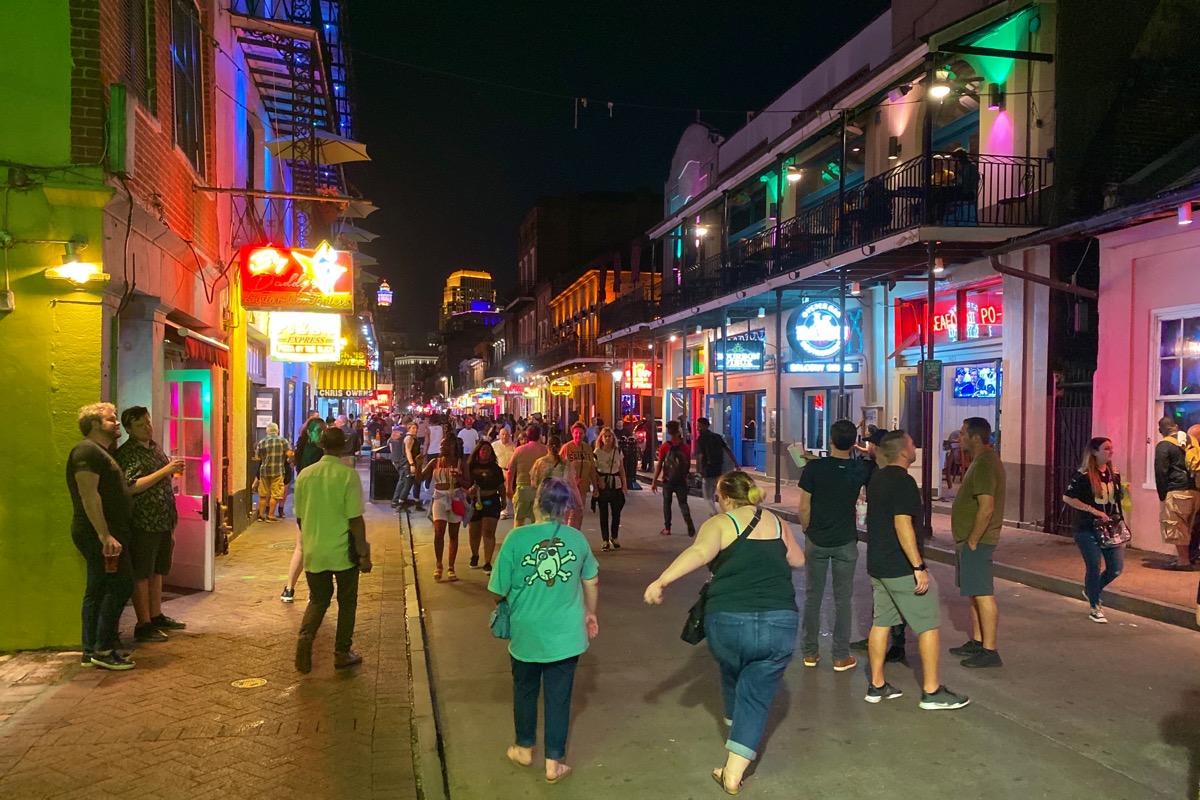 I then worked on my presentation materials until I fell asleep around midnight.
And today it was a brand new day. I had set my iPhone to wake me at 6:30am so I had time for breakfast before work. I was surprised that the alarm actually woke me until I realized I am still on Pacific Time, so it's 4:30am to me. Oh well. It was a glorious morning out, so I decided to take a stroll before eating. Jackson Square was beautiful as always...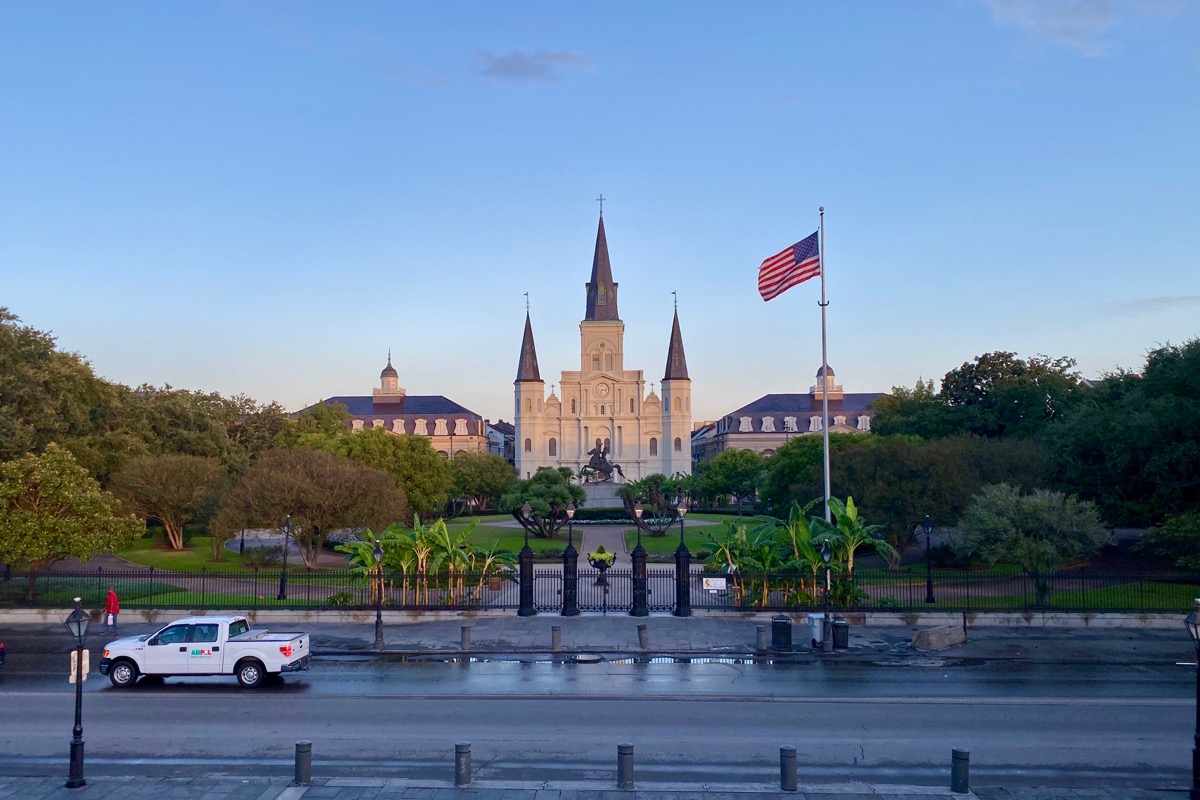 Zooming in with iPhone 11 Pro's telephoto lens to see the creamy morning light reflecting off St. Louis Cathedral...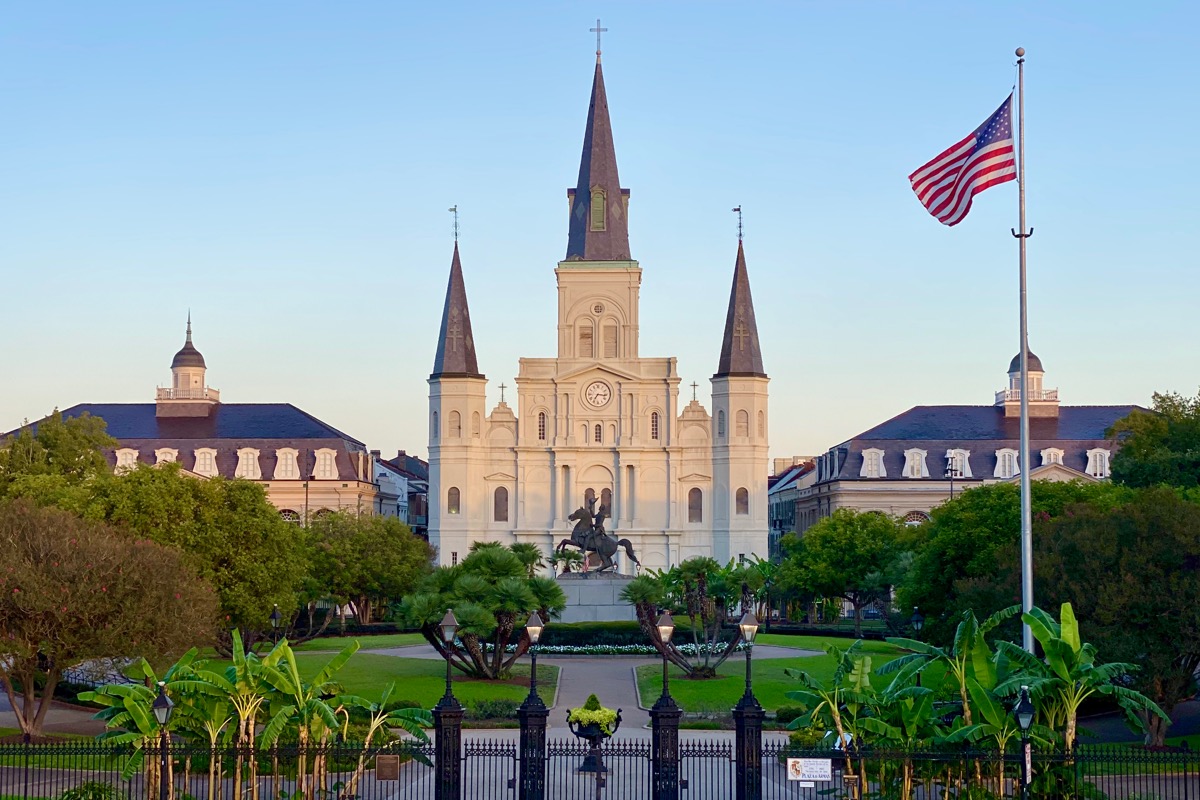 And here's using the amazing wide-angle lens...
That wide angle lens is just so nice when shooting in a city. Here are some comparisons between what I can capture without it vs. with it...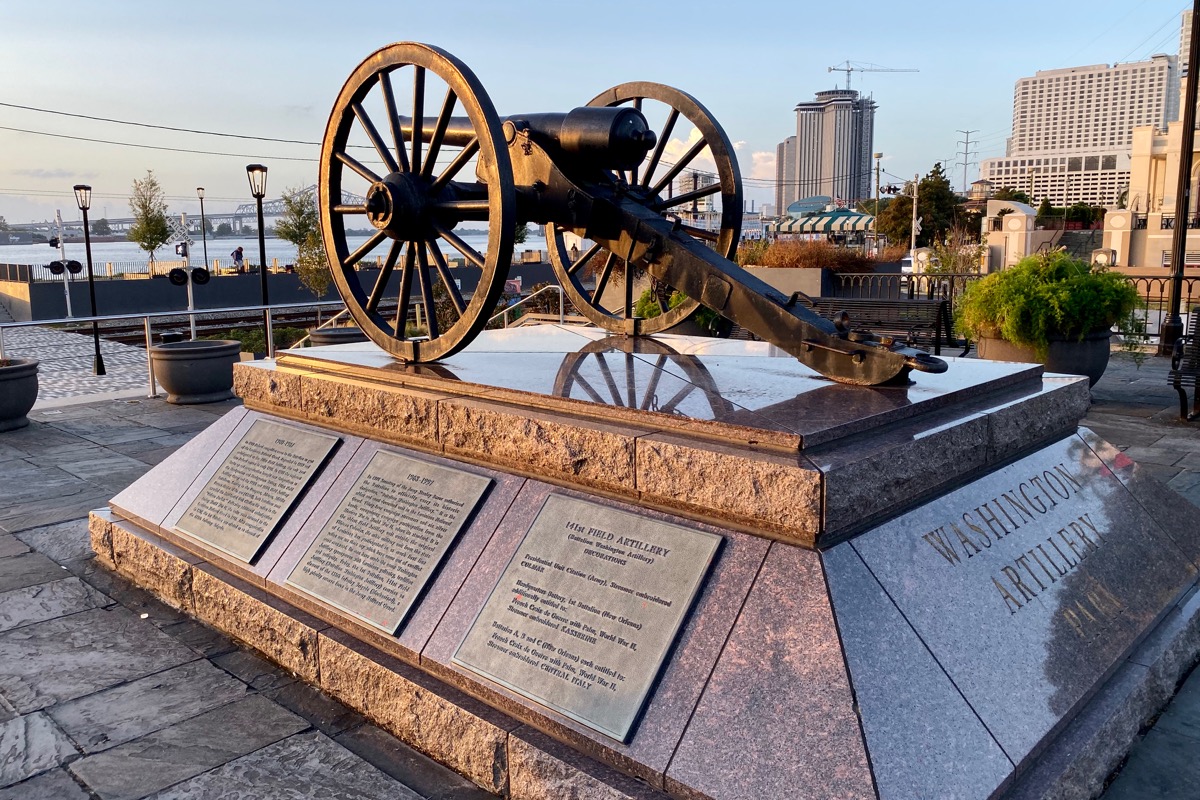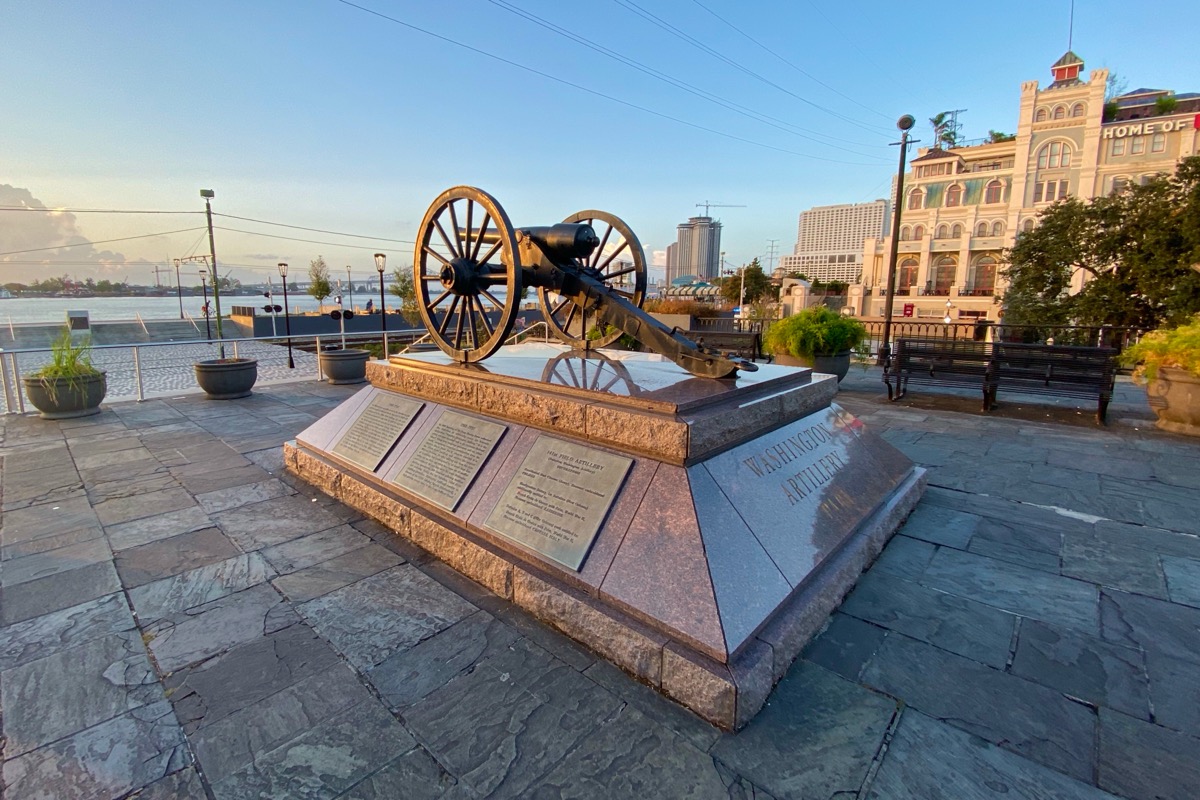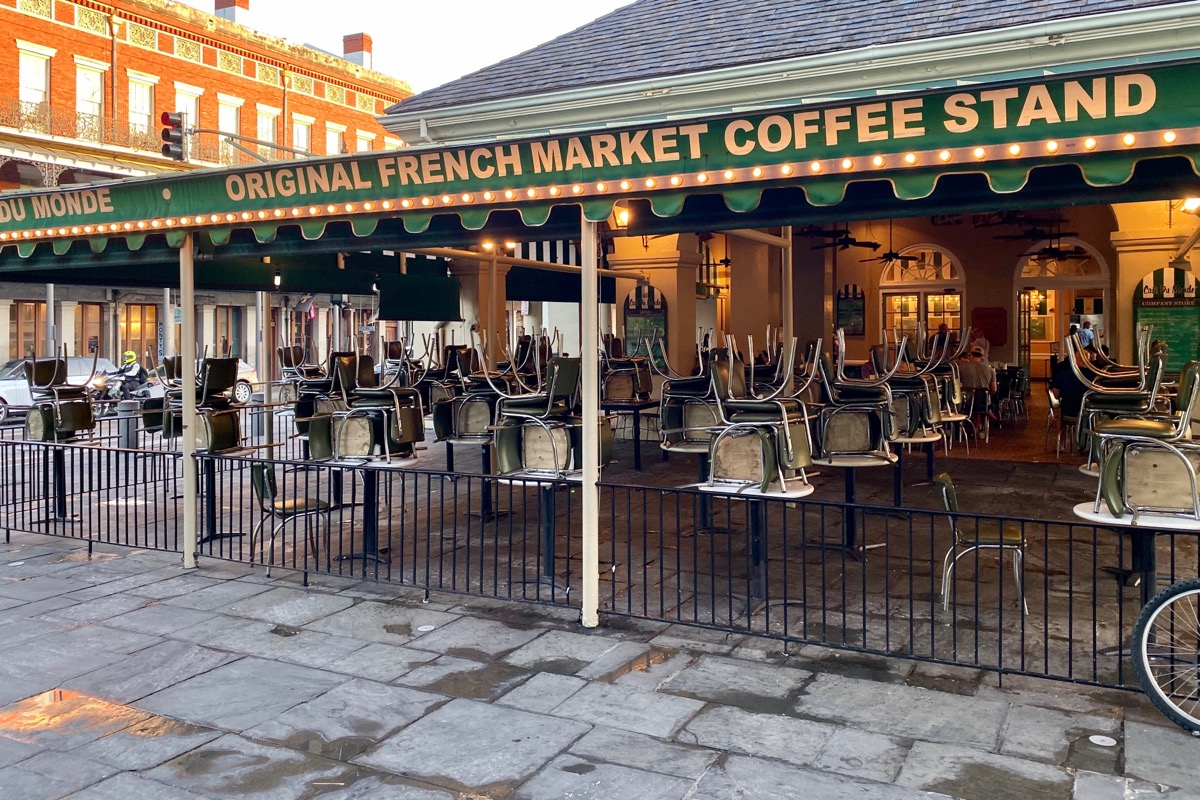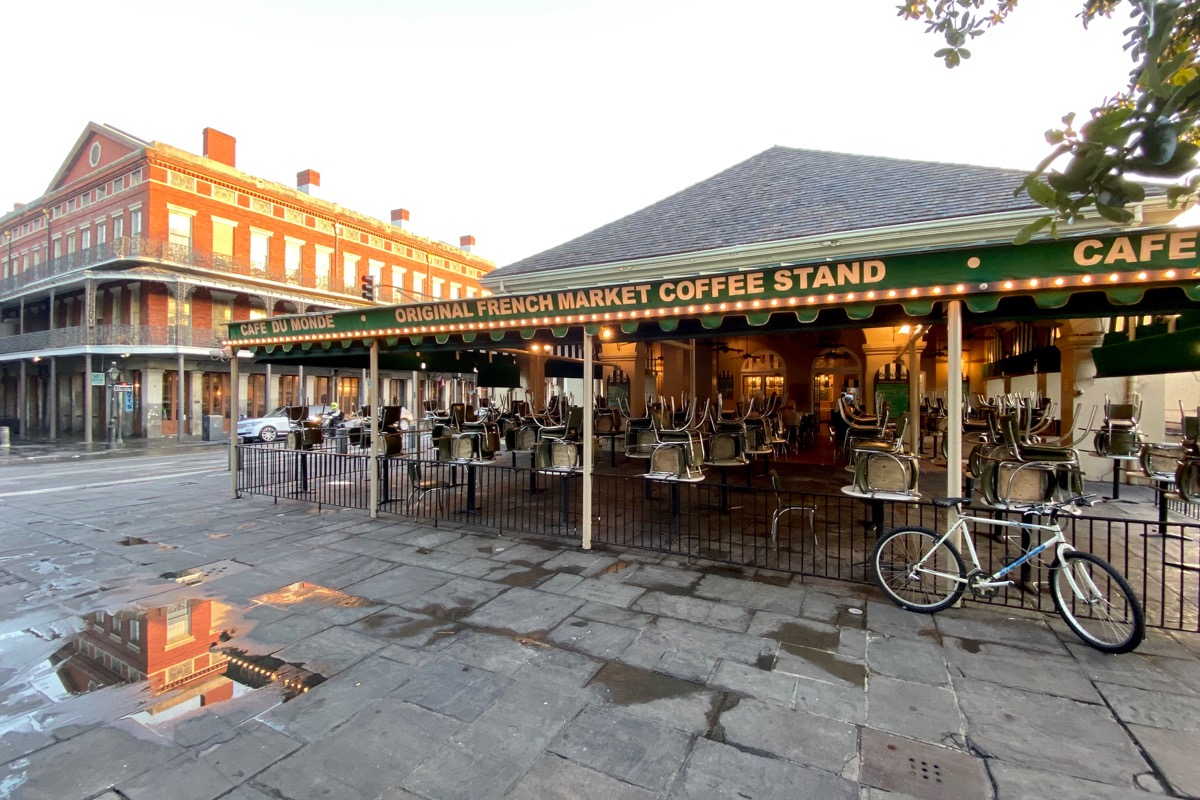 Interesting to note that new wide angle lens has prompted apple to add planar adjustments to the editor in Photos. It's very cool, assuming you have enough image to work with. Not so cool if you don't...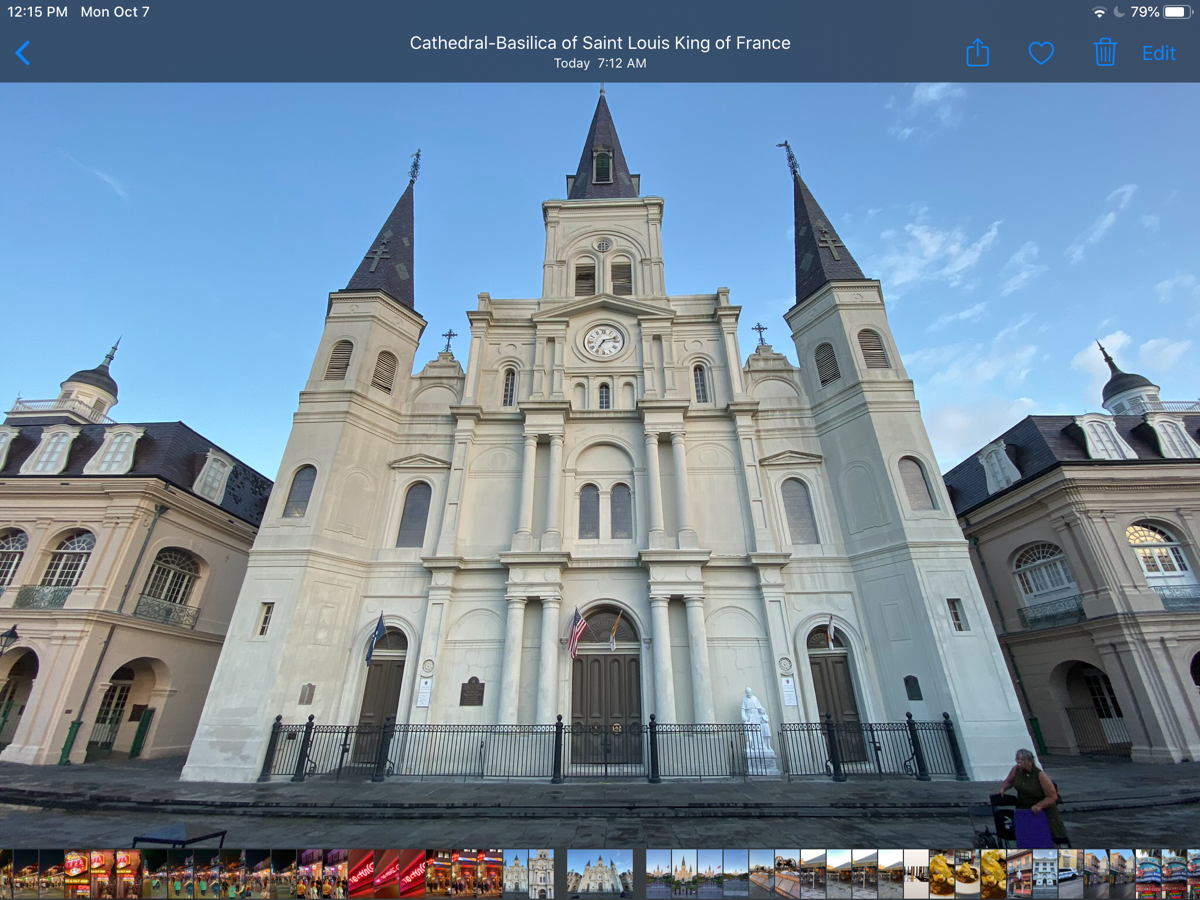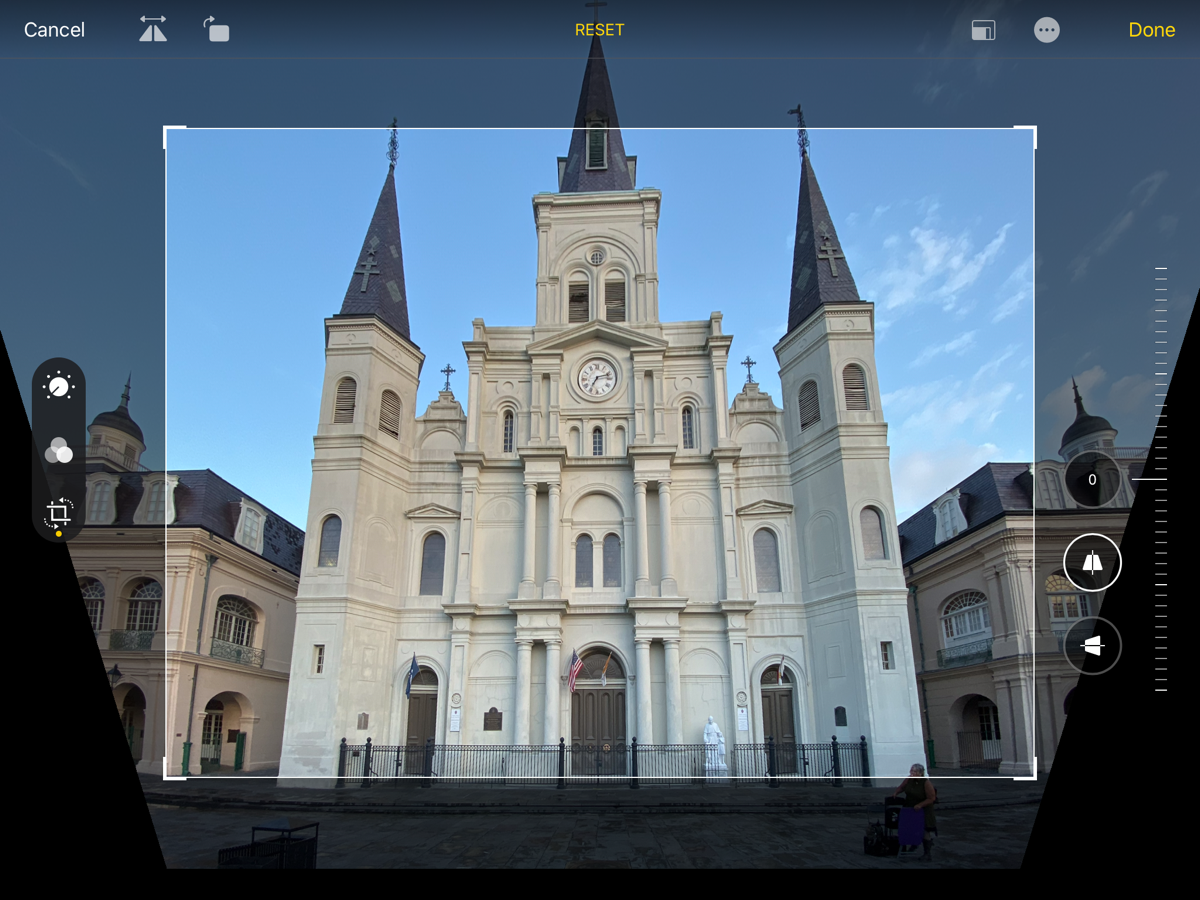 That could be fixed by switching to a square or vertical crop, however, so still... pretty darn cool.
After 20 minutes of exploring my New Orleans morning, I headed to Restaurant Stanley for my second-favorite Bananas Foster French Toast in the city, which was phenomenal, as expected...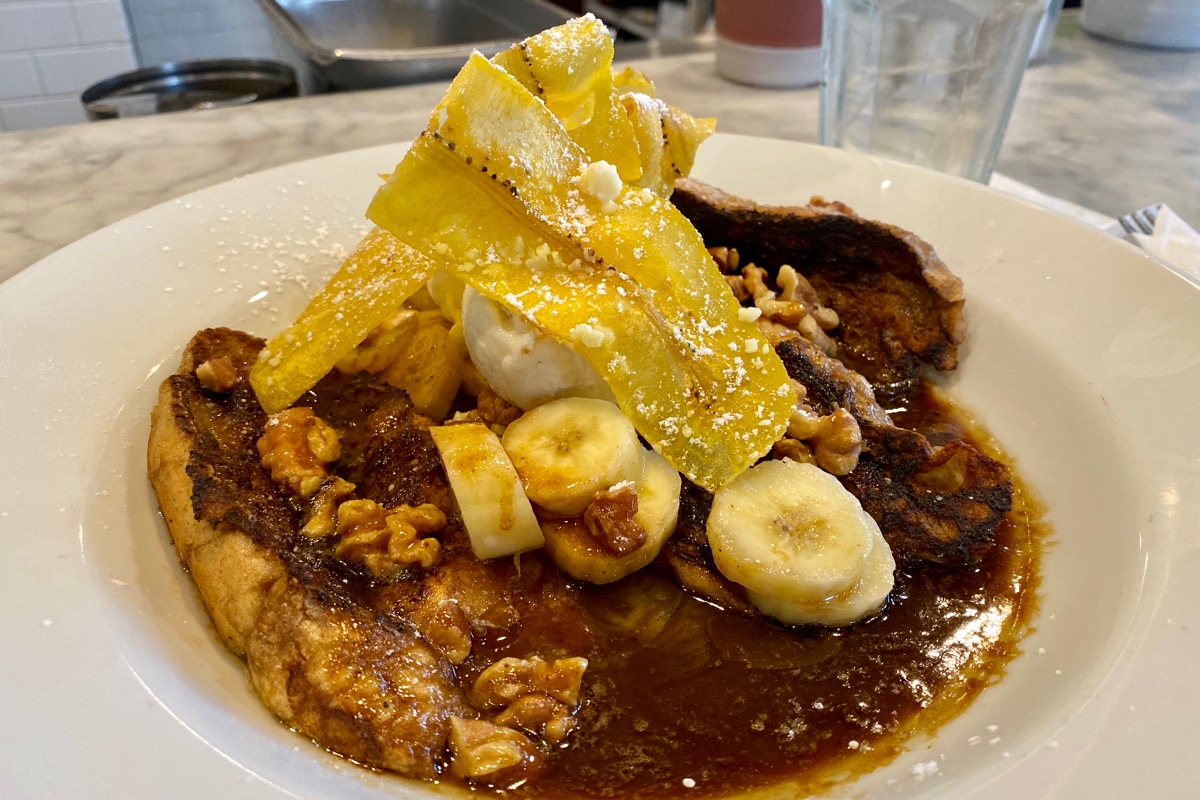 Alas, then it was time to head to work. But I got to walk down Bourbon Street on my way back, which is a very different scene in the daylight hours...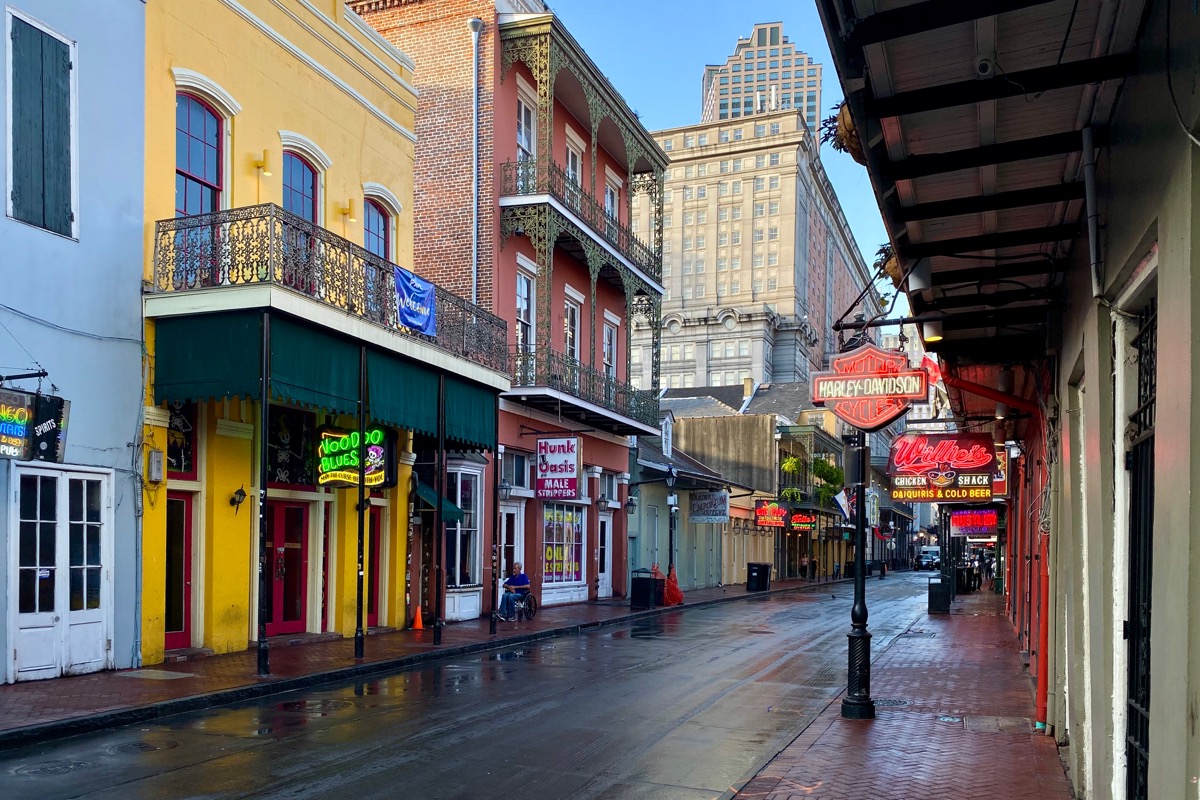 But it's nice to see some of the amazing signage there in good light...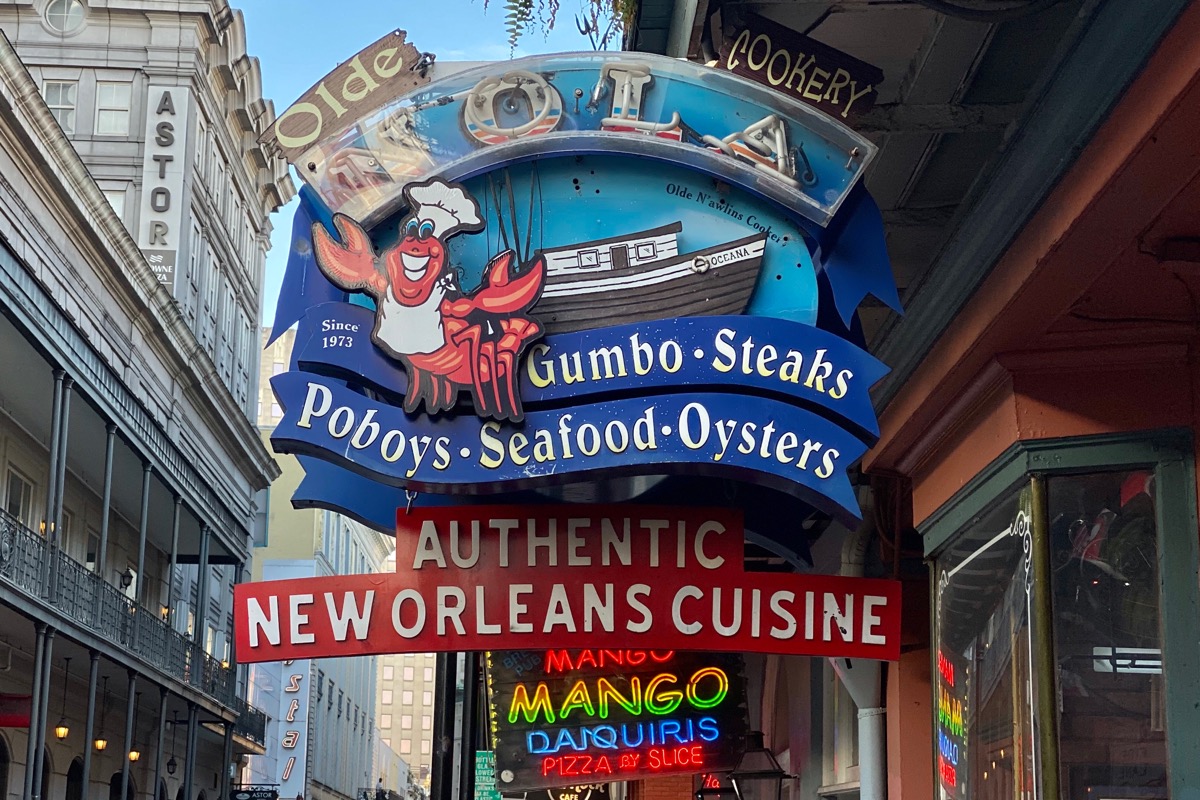 Then it was time for work.
And now I'm waiting on two work meet-ups this afternoon before this trip is officially a wrap!
See you on the West Coast next time, sports fans!