Lose not your faith in Blogography, fair human! Because an all new Bullet Sunday starts... now...

• Broked. As if it weren't painfully apparent, my blog wasn't as fixed as I had thought it was. I honestly don't know what to do about it short of a complete re-install, and I ain't got time for that. But anyway...

• Book. As a massive fan of the original cartoon, I anticipated hating The Jungle Book live-action remake. Well, I watched in on the plane ride home and loved it. Just incredible stuff. Where did they find the kid who played Mowgli? Amazing young actor. The fact that they got Bill Murray as the voice of Baloo is just icing on the cake...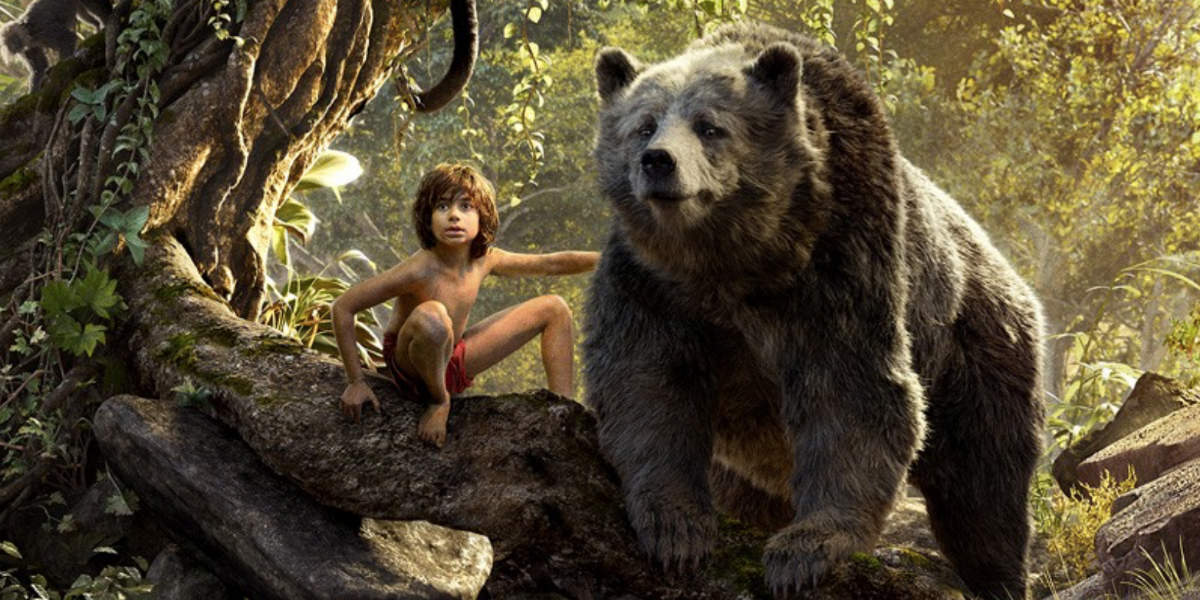 It's my understanding this was filmed in "real" 3D and is not a converted 2D movie. Looks like I have another 3D Blu-Ray to add to my shopping list.

• Umbrella. Before I got on the plane, I wandered through the French Quarter yesterday and had to hide under some trees in Jackson Square when a downpour started. That's when I saw a group of ladies caught in the rain who were squealing. A guy passing by handed them his umbrella. After several rounds of thank you's, this happened...
"Oh we gonna have to keep you now!"
"Sorry ma'am... Im already taken."
"Well I can see why. God bless you young man!"
And off he went into the rain without his umbrella. Then this...
"He was just like Batman!"
If I wasn't in New Orleans, one of my favorite places on earth, that would have made my day.

• Wrong. Kim Davis Asks Court to Dismiss Marriage License Appeal. Looks like somebody doesn't want to go down on the wrong side of history as a hateful bigot that refused to do her job. Well, I have news for you... that's ALL you're going to be remembered for as long as people remember who you are you pathetic farce. You'd think that this would serve as warning for other bigots out there, but I think we all know that's not true.

• Sodium. A friend of a friend closed his restaurant last December. Recently when he was asked if he would share some of his favorite recipes and he did. Then somebody asked him how in the heck he made his burgers taste so good. His answer? Butter and salt. Saturate the buns in butter before grilling them. Just before flipping, salt and pepper the patty (his restaurant had a touch of garlic powder in the mix) then flip and add more salt. Sodium nightmare? Yes. But restaurants don't have to post Nutrition Facts, so that's how he made his burgers taste great. And so I gave it a try with my Boca Burger patties. *AMAZING* The abundance of butter and salt totally takes them to the next level. High blood pressure, here I come!

• Doloris. When you're watching every episode of The West Wing for the hundredth time and you've JUST gotten over the fact that Mrs. Landingham died... only to have her pop up in a flashback in the episode Bartlett for America. Gets me every time. Boy do I miss this show.

And I'm outta bullets.