And so there I was with an Alaska Air credit burning a hole in my pocket (because it was expiring soon) and nowhere to go. Rather than lose it, I decided to make a quick trip... somewhere... and get away for a bit.
But where? I dunno.
At least I didn't until Book of Love... an 80's band that was on my bucket list to see live... announced they were playing a gig in New Orleans at The House of Blues...
As if I ever need an excuse to visit one of my favorite cities on earth. My flight was booked the minute tickets went on sale.
The good news is that Alaska Airlines now has direct flights to New Orleans out of Seattle. The bad news is that I have to leave home at 4:00am to make the 5:40 flight to Seattle to take it...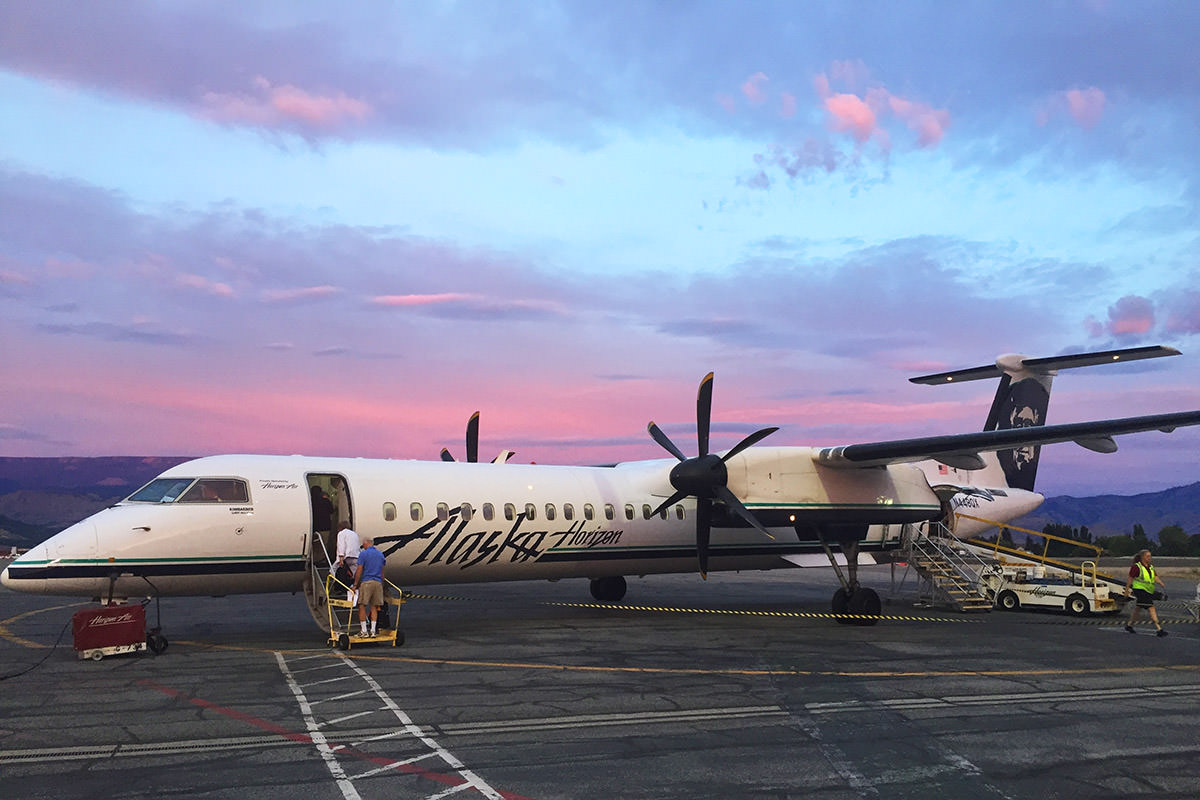 The good news is that once I got to Seattle, Russell Wilson was onboard!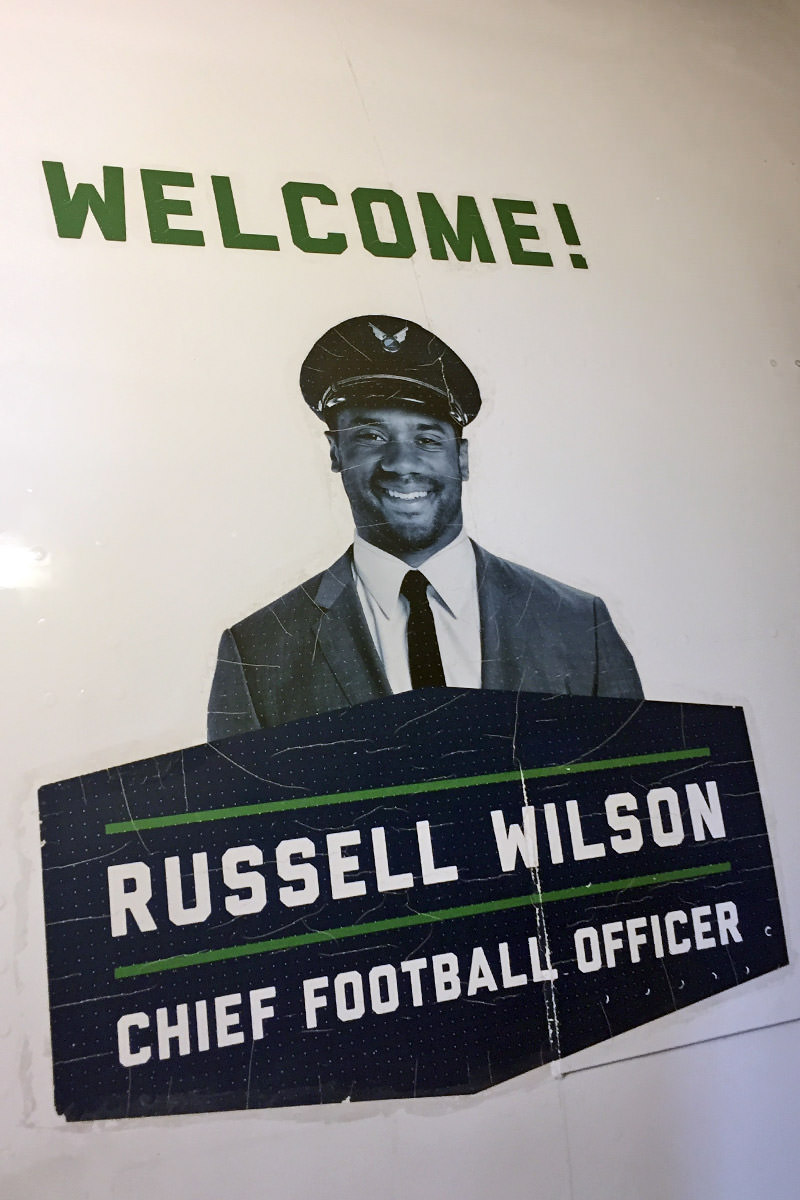 While I was in the air half-way to New Orleans, I got an email from The House of Blues asking if I wanted to upgrade from General Admission to VIP with reserved seating and club perks. The cost? $25. Considering my airline ticket was $520 and my hotel is $160 a night, that seemed like quite a bargain, so I jumped on it.
After a perfectly uneventful journey, I dropped my crap off at the hotel and headed off to my favorite restaurant in the city... Carmo! Their vegetarian Rico open-face sandwich is a taste of heaven on earth. Pair it with their banquette bread, and it's the meal of my dreams...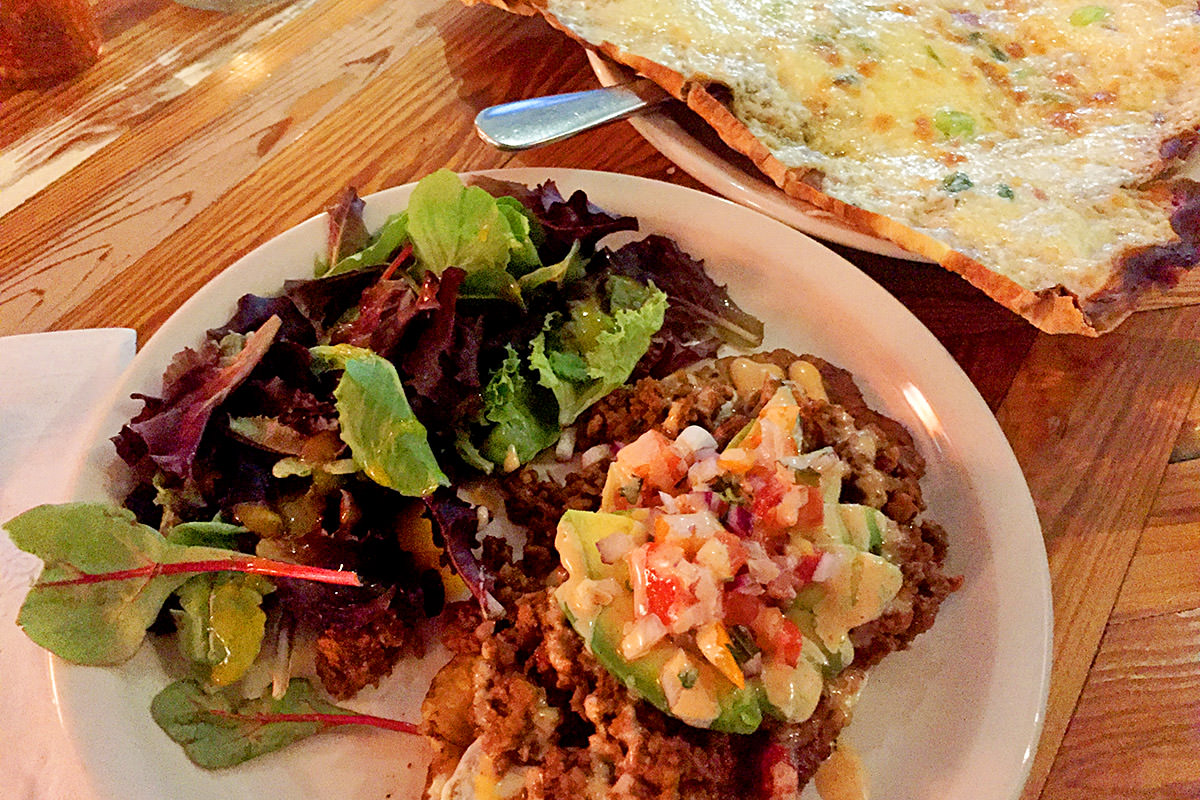 I was absolutely exhausted after dinner, having gotten no sleep the night before, so rather than head out for some bar-hopping, I decided to go to bed.
At least that was the plan.
First problem was that the toilet kept making noise. A seal must have been broken or something, because water was running out by the gallon. Even with the bathroom door closed I could hear it. The water running was annoying enough that I had to MacGyver a solution to make the noise stop...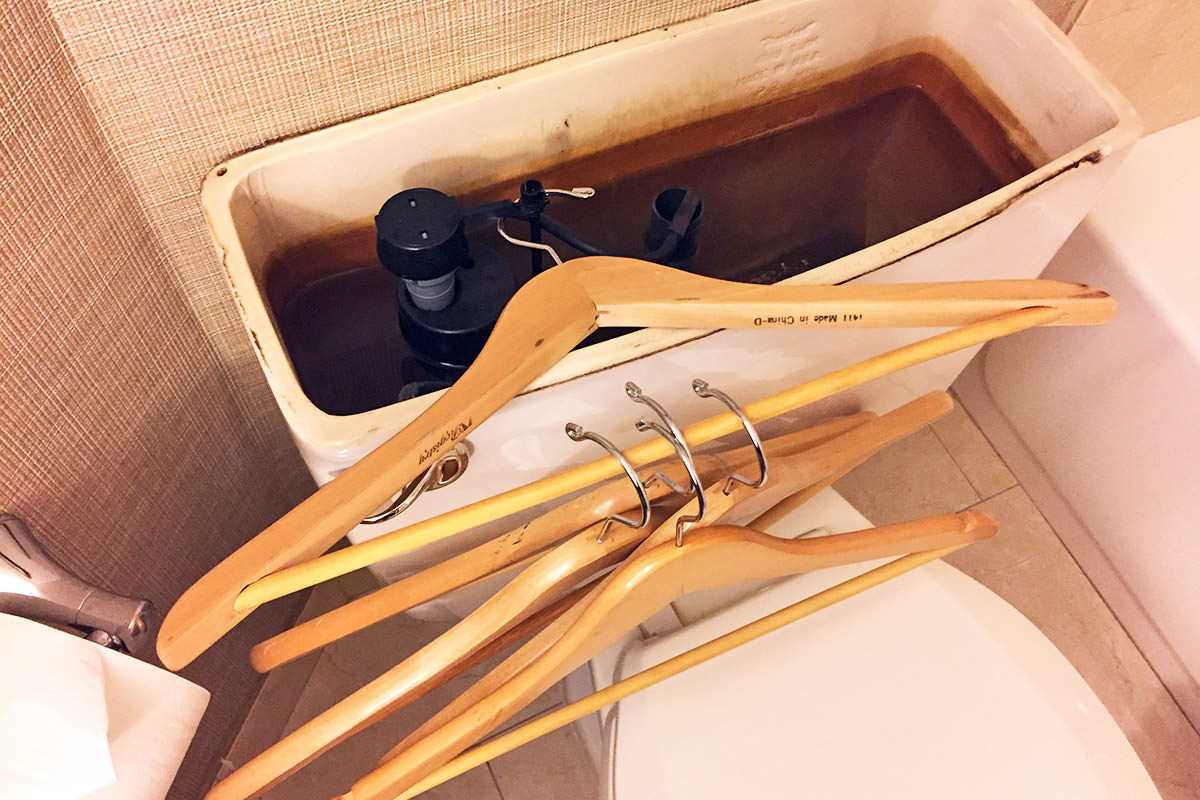 That should have been the end of it.
But, of course, it wasn't.
Something... some thing was in my room with me. I don't know if it were paranormal activity or what, but an odd, shifting mass was dancing in my peripheral vision as I laid in bed. I kept looking in different places to make sure it wasn't my eyes playing tricks on me, but it appeared consistently in the same spot no matter what I did, so I chalked it up to ghosts. Or whatever. Unfortunately, it didn't appear in-camera even though I could still see it in the corner of my eye behind my iPhone...
Eventually it went away... or dissipated... or vanished... or whatever. But it was not forgotten. I was so pumped at the paranormal activity that I could not get to sleep and decided to go out.
Where I proceeded to drink way too much while staying out way too late.