Posted on May 8th, 2023

Apples are my favorite fruit. My current favorite variety of apple is "Pink Lady" which are tart and crisp, but have sweet notes. They are good eating and fantastic with caramel dipping sauce. For reasons I don't understand, they got shoved aside in favor of "Cosmic Crisp" apples. This variety isn't terrible... it's juicier and has more flavor than the "Red Delicious"... but it's not the best-tasting apple I've had.
The first batch of Cosmic Crips I saw were incredibly expensive. I bought one to try. Then never bought them again because they were too speedy. But then I noticed that they had plummeted in price. And the store was having a sale: four for the price of three. I bought them because they were actually cheaper than many other options (including Pink Ladies).
I still don't understand the infatuation. And maybe other people don't either for them to be sold so cheap. Fortunately I had plenty of dipping caramel to add some flavor.
And speaking of crispy...
Pete Davidson, of whom I've always been a fan, has a new show out called Bupkis. Not only is it darn good (if a little uneven), it has a huge list of guest stars. And, Lord only knows how, he managed to get JOE PESCI out of retirement, but he's amazing in this...
If you've got Peacock, it's worth a look. If, for no other reason, you can find out why the fourth episode is more crispy than Cosmic Crisp.
Posted on May 5th, 2023

Yesterday I went to make a shopping list so I could plan a trip to the grocery store this weekend. As I opened up the Safeway app, I decided to roll the dice and see if delivery was available to my small city. Unlike the last several times I tried, delivery was actually available!
And so... I gave it a try. If grocery delivery is normal for you, then you already know how it works. But for me?
Ever since the pandemic started and the lockdown happened, I make one big grocery run the first weekend of the month (after payday)... then make little trips for perishables until the next month. And that's what I did when making my order for delivery. Which is silly, really. I signed up for a "free delivery" trial so I could get $30 or more in groceries delivered any time I want for one month. And since $30 barely buys anything anymore, it would be easy to hit that amount.
Habits, and all.
The nice thing about making an order through the Safeway app is that I get all the stupid-ass discounts available... Weekly ad, Just 4 U, Club Card... and whatever else they dream up to make shopping a massive chore because it's a crapshoot if the discounts actually get applied. Because a lot of times, at least one of them doesn't. But with the app, you see the discount on every item. And the grand total you pay reflects all the discounts you got. Refreshing!
Delivery fees vary by how big of a window you request. A one-hour window is $9.95. Larger windows cost less money... down to $3.95. But since I'm on a free trial, I was able to get a one-hour window after work for $0.00. Nice.
Safeway allows you to add a tip for your driver. They default to 5%, but I went up to 10%... which actually worked out to over 15% because the amount is calculated on the total before discount. I've seen the videos about the horrendous shit that drivers have to put up with, and it seems like the very least I could do. Especially since they are saving me a 20 minute drive to the store, followed by 30 minutes shopping, followed by a 20 minute drive home.
You're texted a link once your groceries leave the store so you can cyber-stalk your driver...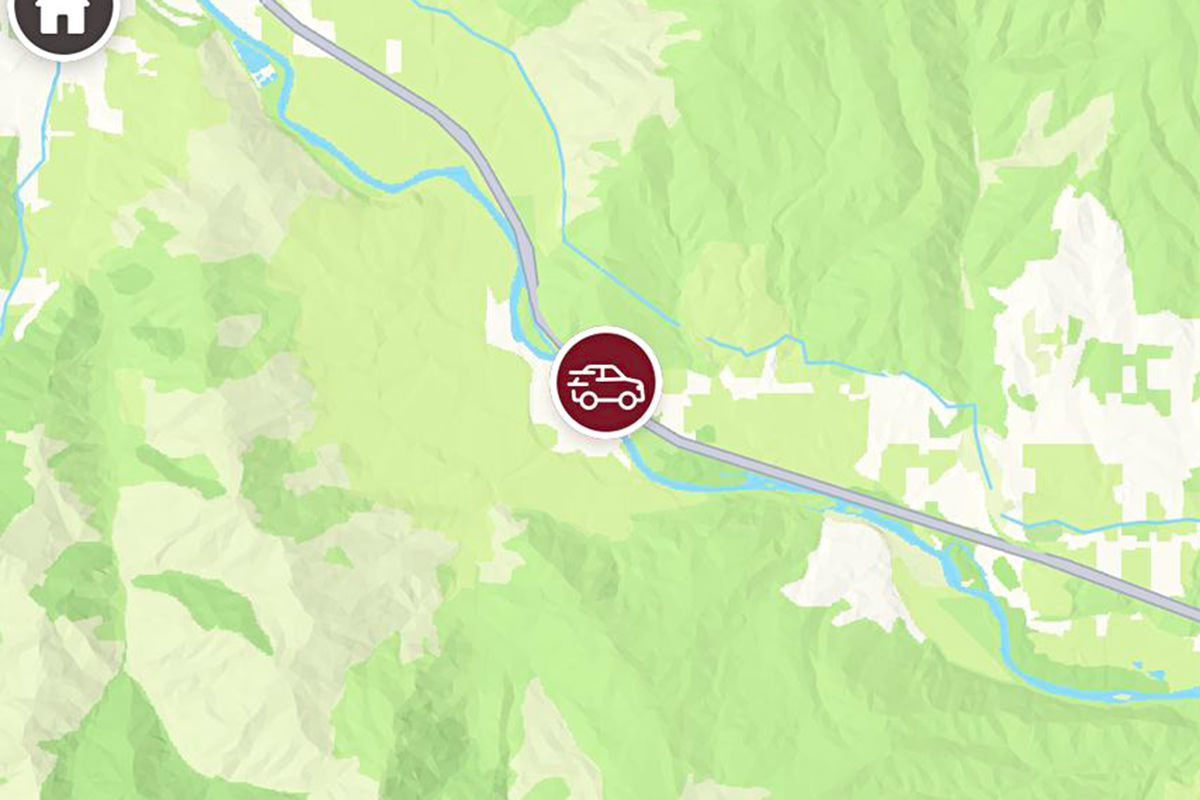 All my groceries arrived on time. Everything I ordered was there. Frozen stuff was still frozen. Cold stuff was still cold.
It was like magic.
I seriously felt like a kid on Christmas morning.
There was only one thing that made it not a perfect experience. The two small bags of salad I got were turning brown. Not expired yet. But far from fresh. If I were doing the shopping myself, I would have never bought them. There's $3 down the drain. The rest of the produce was great though.
I'm probably going to pay for the subscription for free delivery. It's $99 a year, but you get a $5 credit every month, bringing it down to $39. Then you get discounts and specials which will probably make it a wash. The only thing I'll be paying extra is the tip for my driver, which far, far outweighs the inconvenience and horrors of having to do it all myself.
And I could do with a little less horror right now.
Posted on April 23rd, 2023

The weather can't make up its mind lately, but I'm not letting grey skies ruin my weekend... because an all new Bullet Sunday starts... now...

• Ghosty Mc Ghost Ghost! I was SO looking forward to Ghosted on Netflix. The film didn't disappoint. Ana de Armas is frickin amazing... and the fact that Chris Evans could play absolutely ANYTHING he wants, but chooses to play the damsel in distress in this movie just makes me love him all the more (he had already completely changed my mind about his career trajectory with Gifted, which I also loved)...
This is a great action flick, and the performances are everything you'd hope they'd be given how outrageous the story is. There's also some notable cameos to watch out for, if you're interested in giving it a shot.

• Mrs. Davis Loves You! There's a new show on Peacock called Mrs. Davis. I'm loving it, but am having a hardtime putting into words why I'm loving it. Maybe the trailer will help?
Jake McDorman (from Limitless) is in it, which doesn't hurt. Also in the series? A very cool edition of Bristish Knights shoes...
Alas, you can't actually buy these, which seems like a hugely missed opportunity.

• Edna! Comedian Barry Humphries died this past week. He is most known for playing a character which I obsessed over for the longest time...
In one of those sublime ironies, Humphries grew famous for a drag performance, but was a noted transphobe. I always looked at him differently after that. Fortunately most of the time I knew of Dame Edna was well before he outed himself as a bigot. But still...

• S'more! I won't go so far as to say that I hated The Menu... but I came very close. It was a film based on manipulation and shock value which had no value. At least not to me. It also dragged on to the point of tedium once the plot had been revealed. This was a painful conclusion for me to draw, because I loved the cast and the performances were amazing. THAT BEING SAID... the end game was brilliant. From Anya Taylor-Joy's little monologue to Ralph Fiennes's response to Anya's last request to the final shot of the film. It's flawless and haunting. I have fast-forwarded the movie to the end to watch it at least six times. Including just now today...
It makes me want to re-cut the movie down to a 15-20 minute short which is nothing but that which could have been a great flick.

• Pricey Taco! I swear before the pandemic that I was able to walk into Taco Bell and get my usual Two Chalupa Supremes (substitute rice for beef), a side of Fiesta Potatoes, and a bottle of water for under $10. But now? SEVENTEEN FIFTY-SEVEN?!??

WTF?!? And what's worse? NOBODY TAKES YOUR ORDER! YOU HAVE TO INPUT IT YOURSELF ON A BACTERIA-RIDDLED TOUCH-SCREEN! Good thing I travel with hand sanitizer!

• Hey Siri! The fact that Siri has become so fucking useless for home automation shouldn't really surprise me, but it totally does. Lately when I ask Siri to play a song, all I get is "There's a problem with Apple Music." Ask to unlock the door... The front door is not responding (though I can unlock through the app just fine). Even turning on a frickin' light is hit-or-miss. And when you call Apple they don't know shit. About a music service I PAY them for. And HomeKit has always been useless, so I don't even bother to try and get support for that. And so... no idea what I'm going to do. Amazon and Google are pulling resources from their digital assistants, so I don't know if they'll even be around to switch to. Thank heavens I made sure that all my new devices are Matter compatible. Maybe some enterprising company (or individual) will come up with a localized voice assistant for Matter that I can buy to run locally. Then I get a small computer and some kind of Matter-compatible microphones and call it a day. Why is it that companies have failed so miserably with a technology that's supposed to be our future? It started out so promising... now this.

• Taters! I bought a bag of luxury potatoes because I wanted to make potato salad this weekend. But when it came time to do it tonight... I looked at the bag... and thought "ZOMG! I WANT CRISPY-FRIED SPICY POTATOES FOR DINNERRRRR!!" I love them, but they take SO long to make properly. You have to cook them on low under a cover to get them softened. Then you have to add oil and fry at a higher temperature. Then you have to keep micro-dosing oil on them and turning not too early and not too long so they brown up nicely. Then you have to taste continuously so you can add just the right amount of freshly-ground black pepper, salt, harissa spice, cayenne, and Central Street blend. BUT OH SO WORTH IT! So crispy! So spicy! So hot!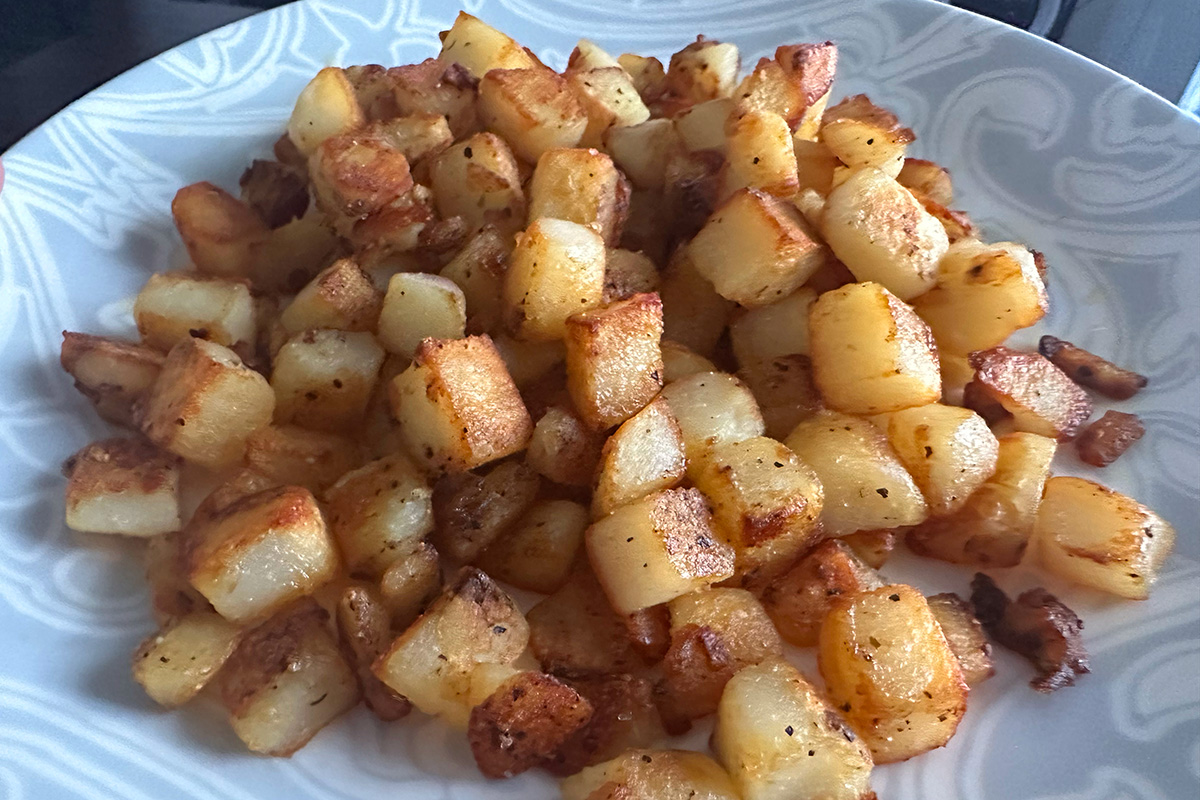 Most restaurants won't put in the time and effort. But I'm patient and have very good flipping skills with a skillet.

Now it's time to eat those beautiful taters.
Tags:
Apple
,
Bullet Sunday
,
Comedy
,
Food
,
Home Automation
,
HomeKit
,
Movies
,
Siri
,
Television
Categories:
Apple Stuff 2023
,
Bullet Sunday 2023
,
DaveLife 2023
,
Food 2023
,
Home Automation
,
Movies 2023
,
Television 2023
—
Click To It:
Permalink
—
0 Comments: Click To Add Yours!
Posted on April 21st, 2023

A couple years ago when the pandemic was in full swing, I spent a lot of time having Zoom meetings with old friends I hadn't spoken to in ages. What else was there to do?
One of my friends is a golf nut, and we somehow got to talking about it, which is a disaster for me because I don't play it, watch it, or care about it. The closest I get are those rare times I play mini golf. But he had such passion for it that the subject was made interesting to me. Somehow we ended up talking about the time he got to go see the Augusta Masters Tournament. Which is like the Super Bowl of golf or something. Coincidentally enough, the Super Bowl is the most difficult sporting event to get tickets to... the second most difficult is The Masters. So getting to attend is a seriously big deal.
But I digress.
The one thing that really stood out about our conversation is him talking about the World Famous Master's Pimento Cheese Sandwiches at the tournament. He told me they cost just $1.50, and the recipe is a closely guarded secret. I nodded my head politely and made a mental note to search the internet for the recipe, because there are no secrets in the Information Age we live in.
Months later I thought to Google it.
And holy shit was I completely unprepared as to what a rabbit hole it would be.
There is more drama surrounding this fucking sandwich than you could possibly guess. The original recipe of 20 years was ditched when a new supplier was hired. This supplier, Rangos, is the one most closely identified with the sandwich... and was making them for 45 years. When Rangos was, in turn, also replaced, the owner took his recipe to his grave, so the replacement had to do their best to recreate it. Then it happened all over again in 2013 when the replacement for the replacement was replaced and, yet again, the secret recipe was not shared. The story is fascinating, if you care to take a look.
Many, many people have come up with their own version of the recipe. And the ingredients vary widely. But one seemed to be more widely accepted as "genuine" as the rest... Gina Dickson's version (sorry about her shitty fucking website plastered with ads, popups, and auto-play videos assaulting you).
Fast forward to a couple weeks ago when The Masters was going on and I decided to buy the ingredients so I could make me a sandwich. But I forgot the bread! All the recipes say you have to buy just cheap-ass white bread, but I usually eat a whole grain or oat-nut bread. But yesterday I remembered to get me some white bread, and today was the day...
And... eh... it's okay. It has a little cayenne in it so there's a nice kick. But I think the sharp cheddar should have probably been more of a medium cheddar and I would eliminate the salt because it's just not needed. Also I would likely use onion granolas instead of finely-diced onions because even though I went seriously fine with the dicing, there's kinda of a texture mismatch going on.
In the end? It's just a fucking sandwich. I'd have rather have just had a grilled cheese.
Posted on April 9th, 2023

It's freakin' freezing this Easter Sunday, but there's warmth in my heart... because an all new Bullet Sunday starts... now...

• Christianity! Given that this is Easter Sunday and a day devoted to celebrating the Resurrection of Christ, I'll be sharing this interesting video which explains the different denominations of Christianity...
But only the version of Christianity you believe in is the correct one.

• Shrinkflation! Man. Not only is food getting more expensive, but it just keeps getting smaller and smaller. I usually make my own burritos, but lately I've been buying El Monterey frozen burritos so I can have them on-hand when I don't feel like cooking. This latest bag I bought... the... the burritos look tiny. Almost comically so. No longer are they burritos... they're almost more like taquitos or something! It's crazy. I am having to actually adjust my cooking time so I don't incinerate them!
Shrinkflation has gotten ridiculous. Just give me 7 regular sized burritos instead of 8 mini burritos!

• Click! I have never heard of Cookie Clicker before watching this video...
And thank heavens. This is horrific. And the longer it goes on, the more horrific it gets!

• Unstable! Okay... I'm loving this show. Rob Lowe has this weird talent for delivering insane dialogue in a way that seems totally natural, and this series exploits that to its fullest...
As if that wasn't enough... Rob's real-life son plays his son in the show! How cool is that?

• Spacey! Why is it that Canada gets a frickin' gorgeous logo that's flawlessly executed and beautifully simple while still being very Canadian... while the US gets a rip-off retread from Star Trek that's been complicated to the point of absurdity while having tiny nonsensical "stars" details that will be completely lost when it shrinks down for actual use AND doesn't have any graphic language which tells you this is for the USA?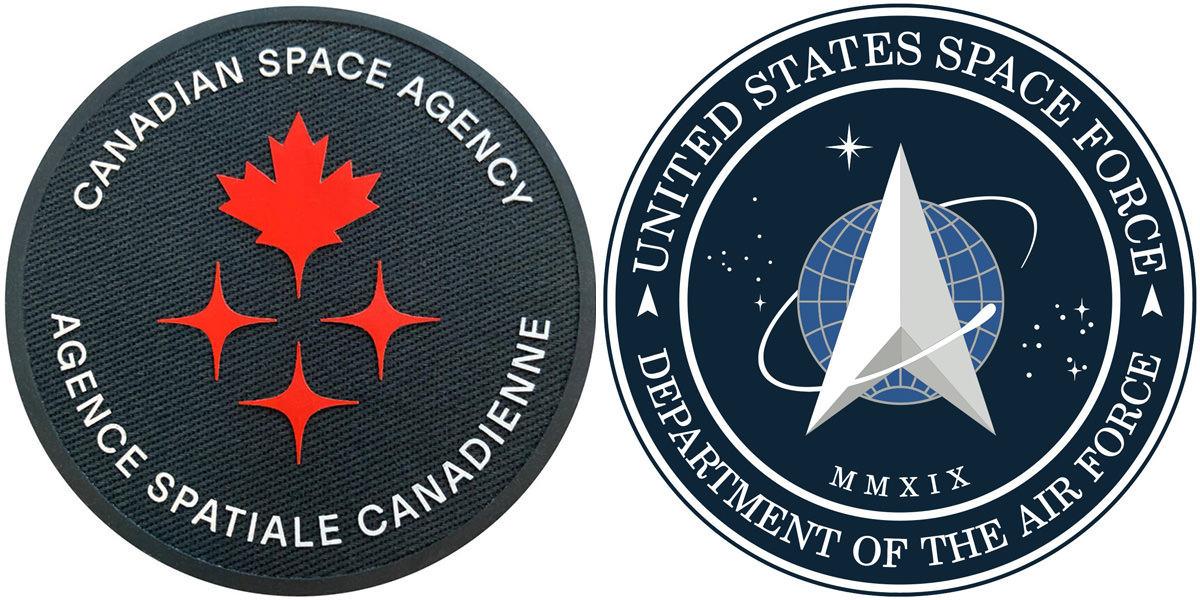 You literally have to READ it to GET it, which is THE OPPOSITE OF WHAT A LOGO IS SUPPOSED TO DO! And it's not like you can immediately blame the designers, because you just don't know how much of it is them and how much of it is from client demands.
And do not get me started on the idiotic "MMXIX" (2019) detail, WHICH DOES NOT EVEN BELONG THERE! WHO GIVES A FUCK?!?? Also... has anybody seen the Space Force logo in Black and White? Oh yeah... THEY FUCKED THAT UP TOO! Space is black... NOT WHITE...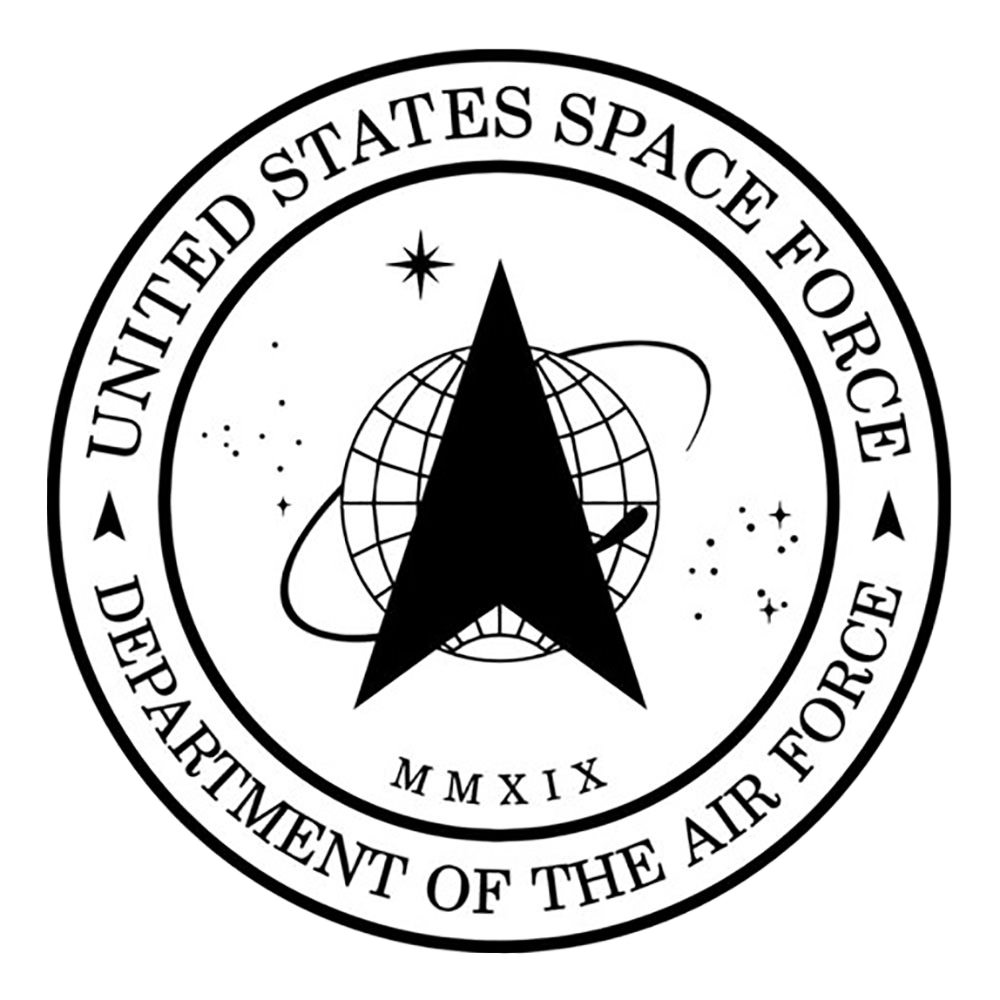 And that "swoosh" doesn't have a hold-out against the black Star Trek logo, so it looks very disturbing coming out the other side. Yikes.

• Home Owner Associations are Awful! John Oliver did a story on HOAs in his latest episode of Last Week Tonight. And I love how people are all "If HOAs are a problem for you, then don't buy a house in an HOA!" — And it's like... in many communities, you may not have much choice for one reason or another. To get a house in my old neighborhood so my mom with dementia had a safe place where people would know her, the only option was an HOA. Now, my HOA is just us four owners, and they've been incredible to me (from allowing me to skirt their 55+ rule since I was buying for my mom... and allowing me to build a catio... and other stuff), but it's entirely possible I would end up in an HOA that was a draconian monster like they're talking about...
And there wouldn't be anything I could do about it if that's what I got. At the very least, there should be a way to appeal an HOA when they are being grossly unfair or unreasonable. But since they are unregulated, they ain't. And since many times you don't get to know the rules until you buy... well... YA FUCKED!

• Breadly! How my Easter Sunday began (HE IS RISEN!)...
How my Easter Sunday ended (HE IS BAKED!)...
He was also delicious!

And now I'm going to gorge myself on freshly-basked bread.
Posted on March 31st, 2023

After Subway was told that their spokesdouche Jared Fogle was a child predator rapist piece of shit, they decided to ignore it because he sold a lot of their shitty sandwiches. They didn't ditch him until the FBI arrested the asshole in 2015. I never ate at Kidfuckers very often, but decided to stop altogether because I didn't want my hard-earned money going to a repugnant company that placed their profits over getting a child rapist off the streets.
I have eaten there a few times because I was in an unfamiliar city and knew there would be a vegetarian option... but I avoided them whenever I could.
Then today I saw that they were having a Buy One Get One Free on foot-longs. I had skipped breakfast because I was working all morning, and decided to just do it. I ordered two different veggie sandwiches online, picked them up, then went into the office so I could eat one of them.
And was immediately reminded why I never ate there very often in the first place.
Lord their bread is horrific.
It tastes like glue. And the cheese is now cut so thin that it might as well not exist... which is to say that the only thing to distract you from the taste of the bread is whatever toppings you can stomach. Which, for me, doesn't include meats.
So, yeah, I won't be doing that again.
If there's no other option than Subway, I'll just buy a couple of cookies and a bag of Lay's and call it good.
Six years until Subway Jared is released from prison. That's a hundred years too soon.
Posted on March 26th, 2023

Is it really Spring? It kinda feels like it might be... because an all new Bullet Sunday starts... now...

• RIP DPReview! Back when I bought new digital cameras and wasn't using my iPhone camera for 99% of my photos, I was a massively huge fan of DPReview. Their reviews are stellar and they provide information in a way that makes it easy to decide what you should be buying. Unbeknownst to me, Amazon bought out the site in 2007. Knownst to me, Amazon has decided to kill the site. This is sad, but understandable. Like I said, I haven't used it in years (the last time being 2017 when I was buying gear for my Antarctica expedition). Still... sad.

• BEES! Not only are bees cute and smart, they also like to have a good time...
Sad that they're having such a tough time of it.

• Theft! Fuck this shit. The Met should be absolutely mortified at their behavior. I know I am...
Bad enough that Cambodia's treasures were stolen from them. But this?!?

• CELSIUS! I'm not a big fan of sparkling/flavored waters. Unsweetened tastes like somebody ate a bunch of fruit, then farted in the can. Sweetened is okay, but very hard to find. Artificially sweetened tastes like somebody ate a bunch of fruit and chemicals and farted in the can. But now I've discovered CELSIUS drinks, and they are ever so dreamy! Natural flavors that taste amazing... a dash of Sucralose for sweetness... and they even have dietary supplements in them! Like green tea! Like ginger! Like vitamins!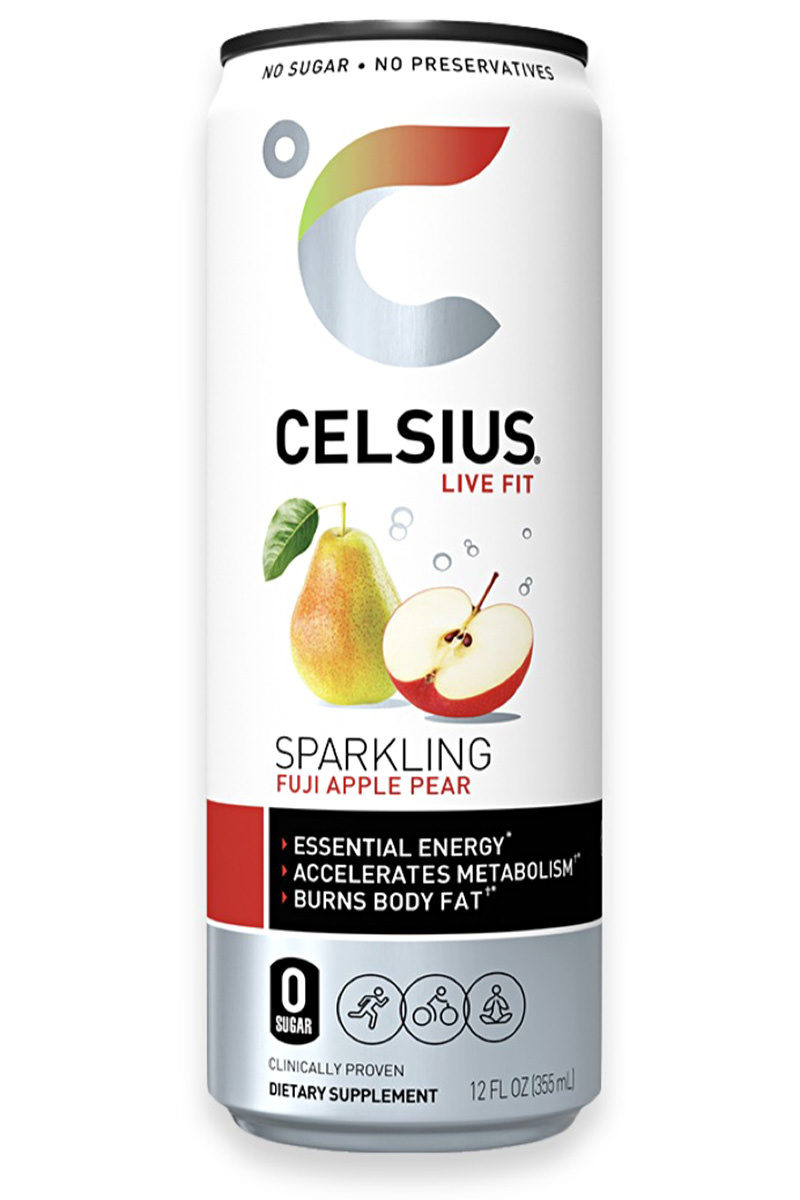 My favorite so far is Fuji Apple Pear. Dang that's good stuff! Love it! If you're looking for a sparkling water that doesn't taste like somebody farted in a can... give it a try!

• About Time! NEWSFLASH: "Click-to-cancel" rule would penalize companies that make you cancel by phone. — If you can sign up with a click. You should be able to cancel with a click. Only shitty fucking companies with no confidence in their product force you to call to cancel. It's pathetic and gross and companies like this should be fined. Hard.

• Deflect Deflect Deflect! NEWSFLASH: Florida GOP lawmaker who wrote 'Don't Say Gay' bill facing up to 35 years after pleading guilty in COVID fraud case. — All of this shit... all of it... is just people distracting from their heinous shit with attacks on other people who have done nothing to them. Hypocrite fucks.

Now back to our regularly-scheduled blog.
Posted on January 29th, 2023

Don't be sad about that asteroid missing earth so you have to go to work tomorrow ... because an all new Bullet Sunday starts... now...

• My my my my my Poker Face! I was sorely tempted to have every bullet today be the same thing... begging you to take a look at the new series from Peacock called Poker Face...
If you're old like me and used to love watching Columbo mysteries, this is like that... but with a cool twist. If you've never heard of Columbo, it was a series where you are shown who the murderer is right at the start, and the fun is watching the detective piece it together. I would watch Natasha Lyonne in absolutely anything, and she is flawless in this series. The first episode is a good setup, but the series really kicks into gear with the second episode. Then they just keep getting better. This is guaranteed to be on my "Best Of..." list for 2023. No doubt.

• Revolutionary! First of all... I played this pinball machine a lot back in the day. Between Xenon and Pinbot, a lot of quarters were lost! Which is why I think this video about the voice/music designer for Xenon, Suzanne Ciani, is just beyond cool...
Now, my favorite pinball machine of all time was The Addams Family back in the early 90's... but Xenon would certainly be on my list of all-time greats.

• Addams! And speaking of Addams Family Pinball... I just searched YouTube and found this...
If I could afford to track down one of these and buy it, I would 1000% do that. And clear a spot in my living room to put it. Just fantastic entertainment all the way around. I never got tired of it.

• MORTY! NEWSLASH: Justin Roiland: Rick and Morty creator dropped by Hulu as well as Adult Swim. Holy crap. I mean... It had to happen, but wow. I have no idea how this is going to affect Rick and Morty, which has been so good this past season.

• Expensive Air! California has "packaging waste" laws which are designed to keep manufacturers from putting a tiny amount of product in a massive box. Wonder what they think of this travesty from Hot Pockets?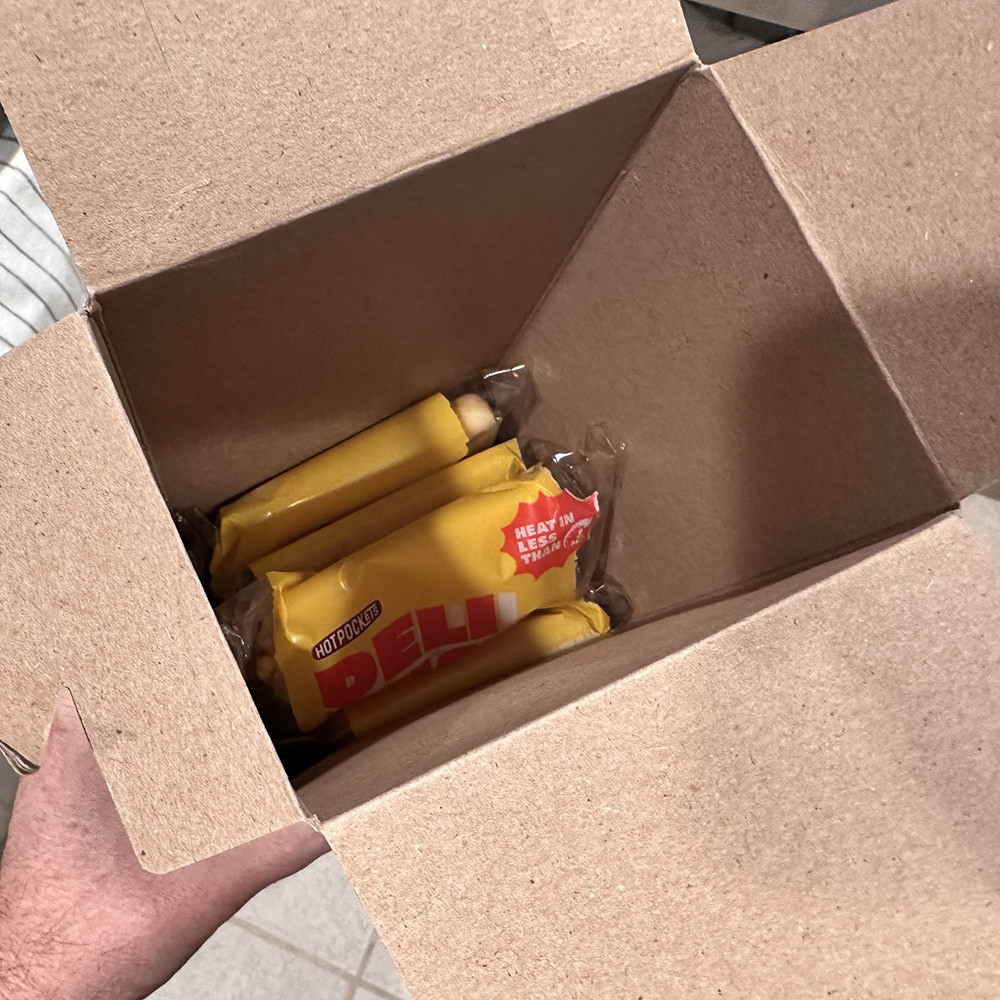 I am trying their new Deliwich frozen cheese sandwiches. There's 4 in a box. A massively huge box which could easily hold TWELVE OF THEM! WTF?!? I thought that they'd be a hell of a lot bigger than this. But the worst part was not the feeling that I was deceived and ripped off... it's the fact that these Deliwich things are awful. Pasty, doughy, gross. I was expecting something flakey and light. It's like a bad salty biscuit with a little cheese jammed inside. How did this ever make it to market? Did they taste-test it?

• Shoresy! I am going to wrap up this most excellent Bullet Sunday with some very good news... Shoresy has been renewed for a second season over at Hulu! And the best news? It's coming this year...
Easily one of my favorite shows of 2022 (it ranked #5 on my Best Of... list), I wasn't sure that we'd get a second season, but here we are.

Fingers crossed that more giant asteroids are incoming, but until then... see you next Sunday!
Posted on January 19th, 2023

When HelloFresh has recipes I want to try or revisit, I place my order and have darn good meals I can make once they arrive. When they don't have recipes that interest me, I take a pass and eat garbage instead. Usually frozen or boxed stuff. I just don't want to go to the grocery store to buy fresh veggies to make great food.
This week was a HelloFresh week, and it's been great.
Last night I had the single best meal I've ever had from HelloFresh, Vegan Shawarma-Spiced Chickpeas with Pistachio Rice, Cucumber Salad, and Garlicky White Sauce...
So good that I get chills just thinking about it. I was licking the dang bowl it was so good.
Then tonight was another triumph, Coconut Curry with Chickpeas and Basmati Rice Topped with Yogurt...
I swear... Garam Masala is one of the most beautiful spice blends ever. It is wonderfully complex, but when it's blended properly, it unites to create a flavor that hits as a singular expression. The stuff is so good, and I use it more places than I probably should.
This weekend I might just bite the bullet and head to the grocery store so I can make more of both of these. I have everything I need except bell peppers, lemon, cucumber, and grape tomatoes. That should be relatively painless to get... shouldn't it?
And if there's anybody out there who hasn't tried HelloFresh but wants to, I have a few codes for a free trial box that works for new customers, cancel any time! Just hit me up and if I have any, I'll send you one.
Posted on January 17th, 2023

Today my new HelloFresh box arrived and I was excited to have a good dinner when I got home. Then I actually got home and decided I didn't want to cook. Fortunately in the box there was a 10-minute meal of Pesto Caprese Sandwiches with an Almond-Studded Green Salad that didn't require cooking... just some light chopping, so that was dinner. It was okay. Not as delicious as the other options, but the idea of not spending over a half-hour in the kitchen was worth more than the flavor.
While chowing down, I took a look at HBO's adaptation of The Last of Us, an epic video game that I loved playing...
Interesting to note that at first I was going to take a pass because I just got out of The Walking Dead which they ran into the ground with similar zombi-apocalypse story. But I changed my mind for two reasons...
The cast. Pedro Pascal is one of my favorite actors. And playing Ellie is Bella Ramsey, who played Lyanna Mormont (ruler of Bear Island) in Game of Throm=nes. She played the role so well that she outshined other actors in major roles despite having very little screen-time.
The first season of 9 episodes tells the ENTIRE STORY of the first video game. No drawing shit out so long that it makes you wish you never started watching. Nope. Nine episodes and done. Assumably the second season will tell the entire story of the second game, and the third season will tell the entire story of the third game (that isn't due for three years or so). GOOD ON THEM FOR NOT STRETCHING SHIT OUT AD NAUSEAM!
The show was actually very, very good.
Absolutely everything about it was well done.
Color me absolutely shocked.