And here we are at the magical time of year when Apple unleashes a new series of iPhones! Can you feel the excitement? I know I can!
As with every Apple Event since I started blogging, I jotted down some notes while I watched it on my lunch hour. With any luck it's all coherent and doesn't have many errors. And if it does? Well, I guess you get what you pay for, dear reader.
Tim!
The event kicks off with beautiful shots of the amazing architecture of Apple Park and the surrounding 175 acres. This is kinda what Apple does every time now, for which I cannot blame them. A) They know their HQ is fire, and if that's where I worked I'd be showing it off every chance I get too... and B) The shit cost FIVE BILLION DOLLARS and they need to get their money's worth when it comes to location shoots...

It's the Steve Jobs Theater, bro!

Can you believe that Apple's HQ is bigger than the Pentagon?
Then we zoom in on Apple CEO Tim Cook, who seems oblivious to the horrendous state of what passes for "customer care" at the company he runs...

Tim Cook... a firm believer in jazz-hands at presentations.
Tim is ever so excited to be unleashing amazing new Apple products with some HUGE announcements. Blah blah blah... easy to use. Blah blah blah... privacy. Blah blah blah... HomePod. And here we go...
HomePod mini!
Yeah, Apple can fuck right off with their HomePod crap. You can read all about my attempt to get one of these things working... and failing miserably despite hours on the phone with Apple's shitty fucking "customer support" at this link. If you're into "Smart Speakers" for your home, I'd go with SONOS or Amazon. There is zero benefit in investing in HomePod if you already have an iPhone or Apple Watch sitting around. They both have Siri which actually works. The only reason I wanted HomePod is to play my iTunes Match music... something they claim it does, but would not work no matter what "customer support" told me to do (when they weren't hanging up on me, that is).
The new speaker looks like a fabric mesh-covered orb. Far more interesting to me than the product was the brilliant special effects Apple paid for to transition to Bob Borchers talking about it...

Wait... what's behind that HomePod mini?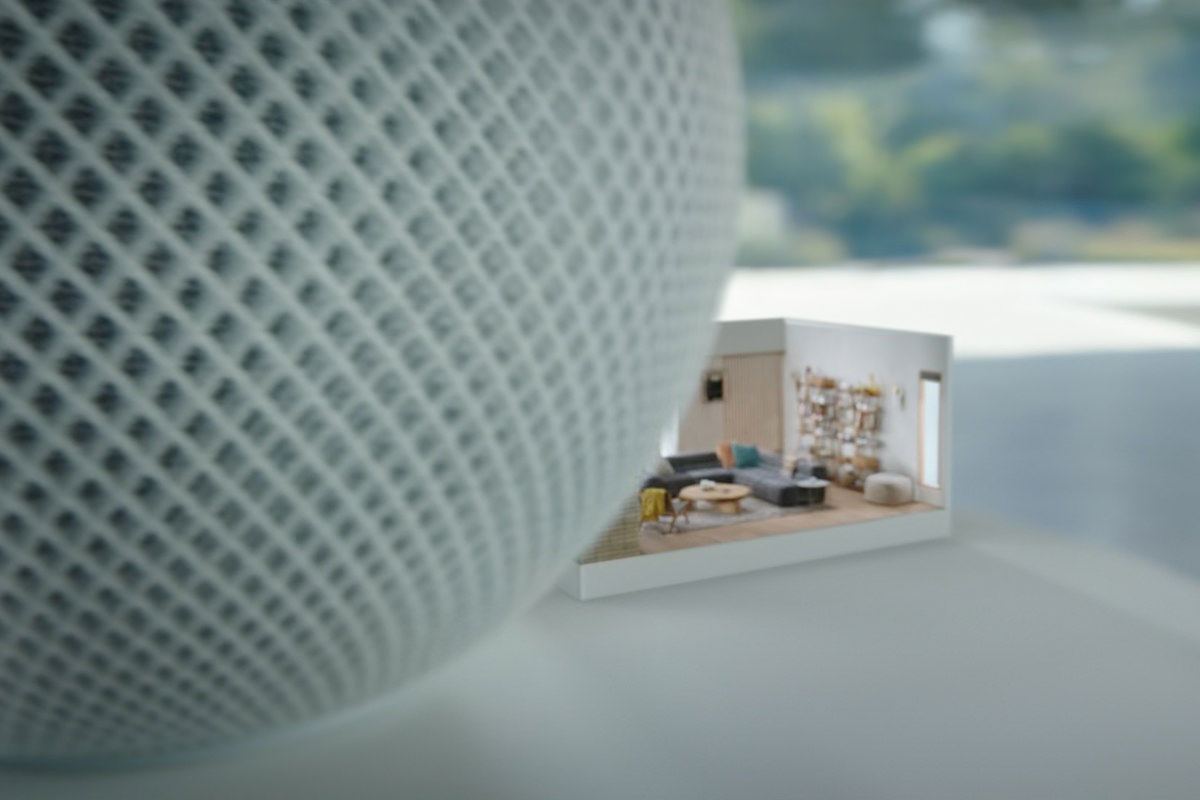 It's... a little miniature living room set!

When you have Apple-Money, all your videos are choice extreme!
From there it was all blah blah blah about the features and $99 price, which I couldn't give a shit about because I won't be going through any more crap with Apple's smart speakers after what happened to me when I tried last time.
iPhone Retro-Futura!
I'm just going to get this out of the way right now. The new iPhones are going back to the gorgeous stylings of the iPhone 4 with a flat design finish that made it my favorite-looking iPhone of all time. The 12's are frickin' beautiful...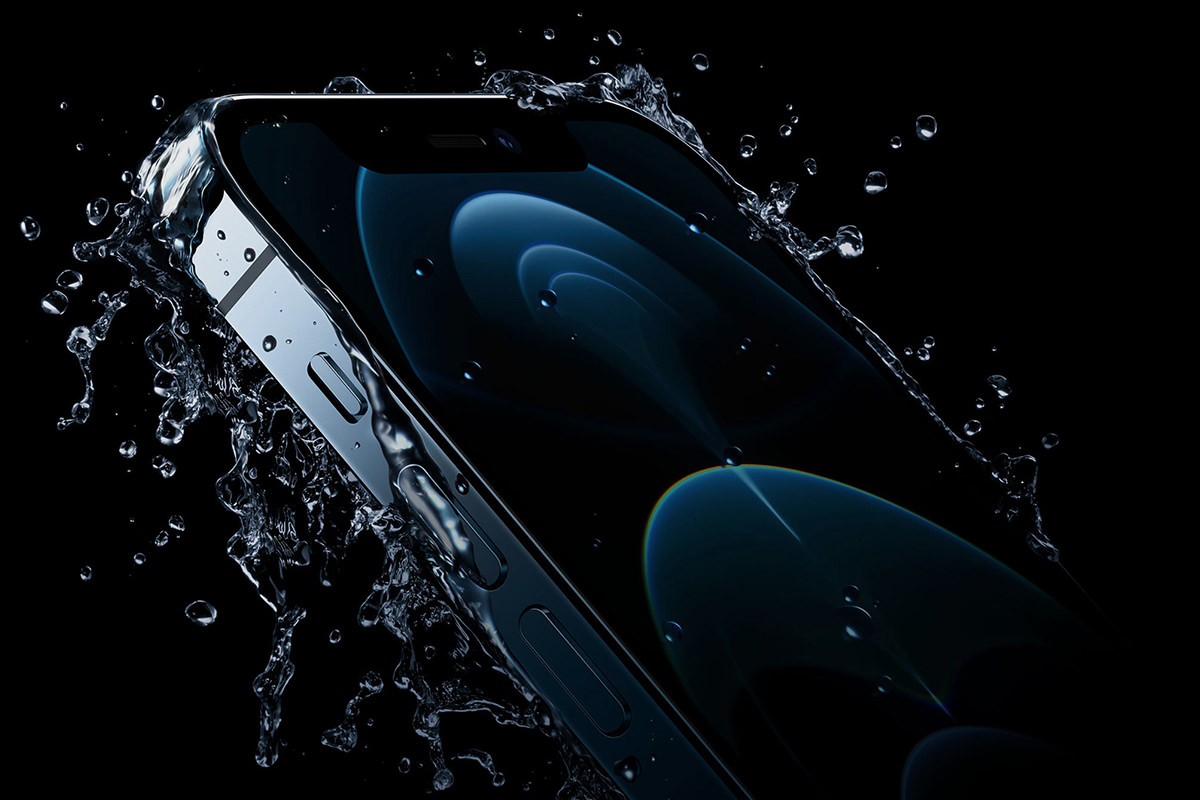 I love the look of this phone so much that I almost don't care about anything else! Except I really do.
5G!
The biggest selling point of the new iPhones is their ability to use 5G networks...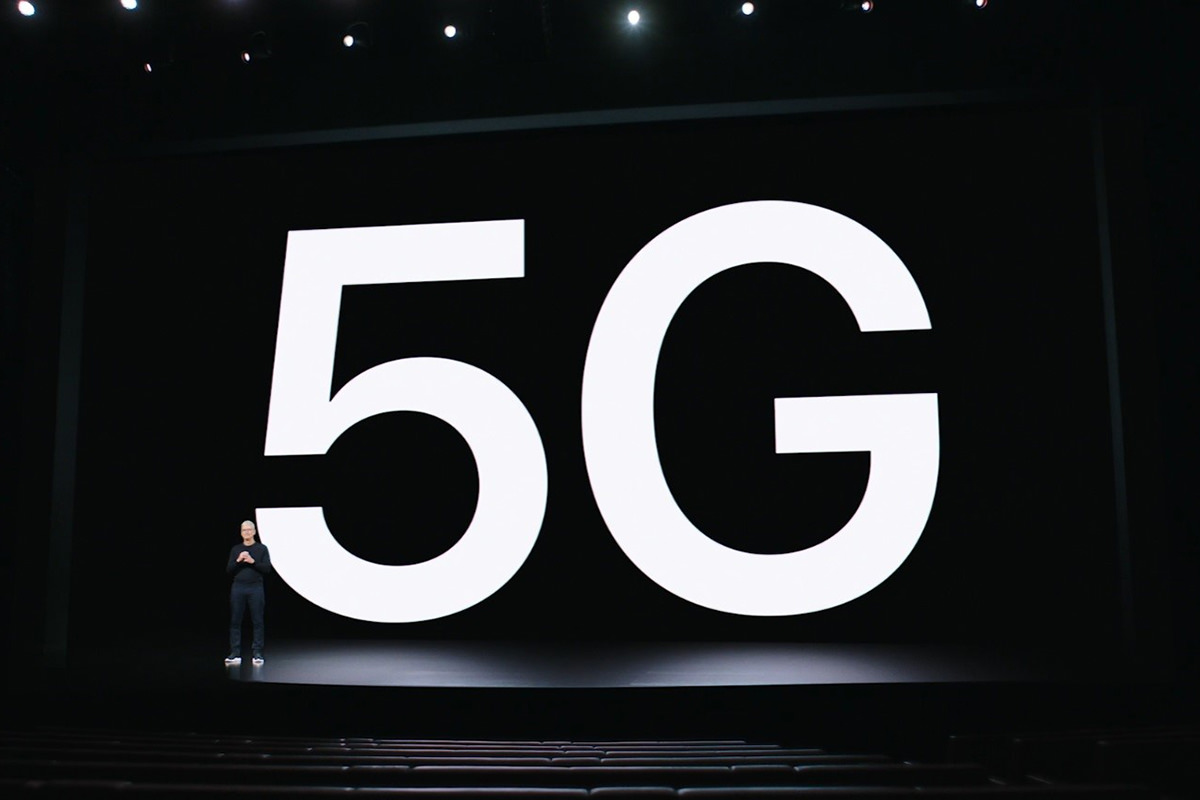 Is... is that Tiny Tim Cook down there on that stage?
5G offers amazing download and upload speeds for cellular, which is nice. Though I'm hardly expecting the world here. In the valley where I live, AT&T's service is a complete joke. I found out that the tower in my small city is actually connected via internet, and if internet goes down my phone goes down... plus the signal disappears completely when the phone tries to switch between towers from my town to the city next door. It's so bad that sometimes I have to reboot my damn phone so I can make a call. I hate this crap. 5G might get here in a year or two, but who knows if it will change anything for me. I guess I have the consolation that AT&T is apparently not charging an additional fee to use their 5G network, so there's that.
The deets on 5G were presented by a guy from Verizon. They are promising huge capacity at places where people assemble en-masse (and will again when we are through this pandemic)...

What about in my house, Verizon guy?
What I may do is take a look at Verizon (who always had great service, but awful customer support) if they get to me with 5G first. Who knows? It may be time to switch. Now that iPhones aren't specialized to work on specific networks, it's finally an option for me.
iPhone 12 and iPhone 12 mini!
The entry-level iPhone 12 is pretty darn impressive. And, as previously mentioned, is gorgeous. Especially since it comes in colors which you can't get for the iPhone 12 Pro (I covet that Product RED phone)...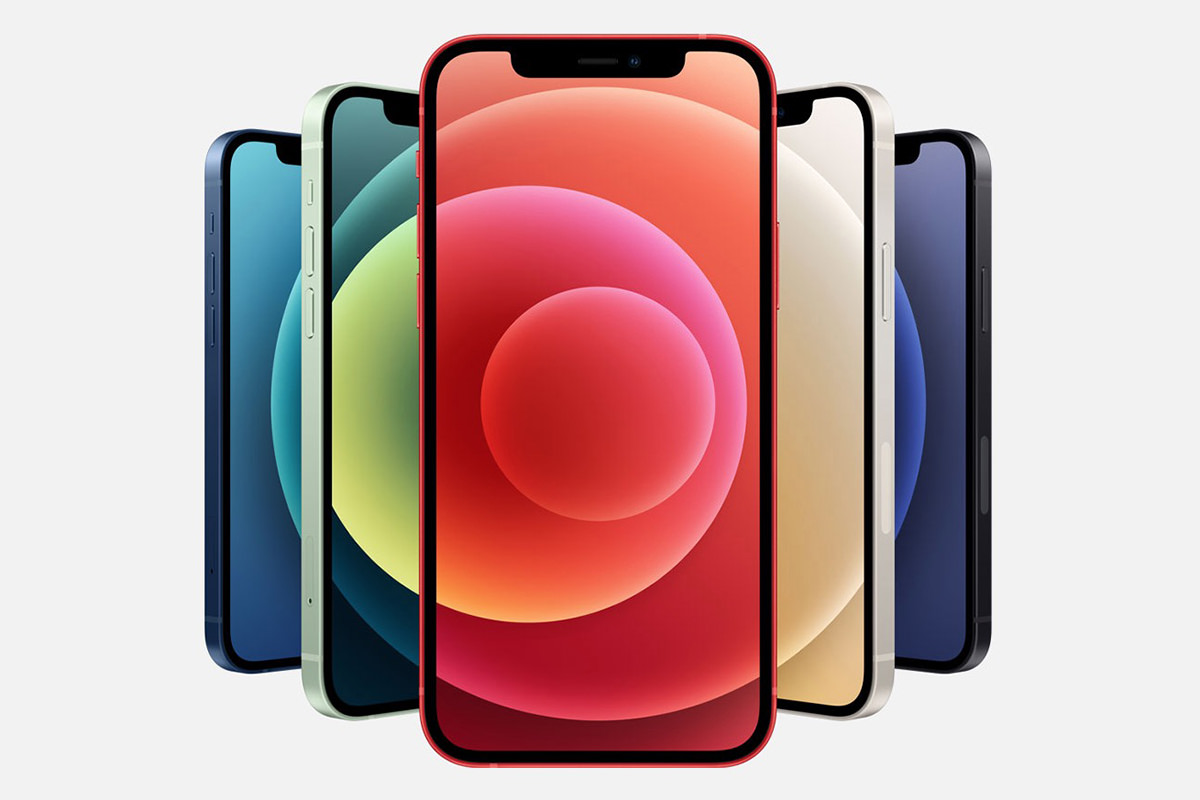 What's interesting here is that iPhone 12 is not that much different from the iPhone 12 Pro. You get two camera lenses instead of three and the memory configurations start at half what you get with the Pro model. The other specs are identical. But there is one very big difference... or rather, small difference. The iPhone 12 is also available as iPhone 12 mini...
Going back in time, the iPhone mini is the phone I actually wanted. I love the smaller size of older iPhones. But then I got accustomed to the larger size and don't feel the need to go back. Standard iPhone 12 starts at $799... iPhone 12 mini starts at just $699. Pretty good pricing for a brand new model phone as advanced as these guys.
iPhone 12 Pro and iPhone 12 Pro Max!
And here's where things get interesting. For the last two iterations of iPhone, I went with the "Pro" models because I care about the camera on my phone more than I care about any other feature. Thanks to the Apple iPhone Upgrade program I'm enrolled in (I couldn't afford an iPhone any other way), I will be upgrading to the new Pro model again this time because the photography features are luxe...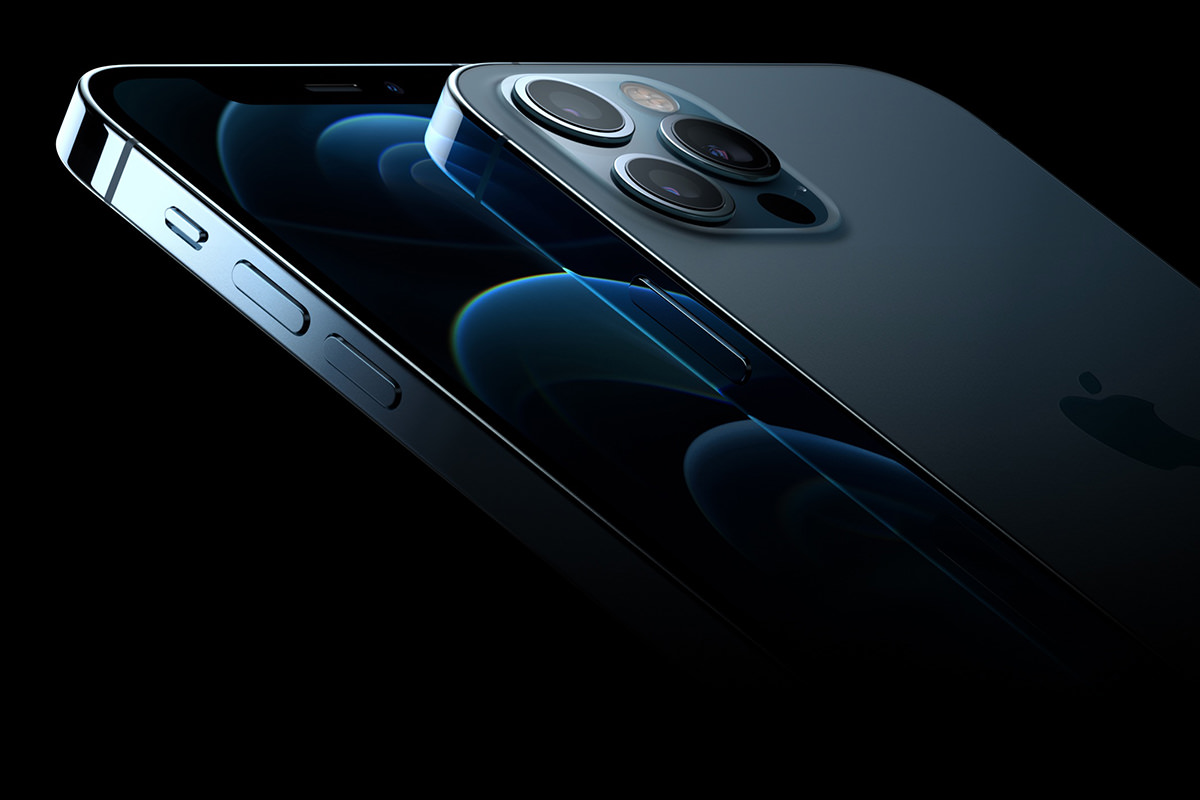 I don't want the giant model iPhone Pro Max, so I'll be going with the "regular" iPhone Pro again.
Or will I...?
Both models feature wide-angle cameras with an f/1.6 aperture to get better photos in low-light situations. Both models have a new 7-element lens for superior optics. Both models have LiDAR for faster low-light focusing. But then... ONLY the iPhone 12 Pro Max has a 47% larger image sensor with larger pixels to reduce noise and provide 87% better low-light photos. ONLY the iPhone 12 Pro Max has a 5x OPTICAL zoom range thanks to the new 2.5x zoom lens over the 2x lens I have now, and that's a big deal. ONLY the iPhone 12 Pro Max has sensor-shift-based image stabilization. These are three features I want quite badly... but I can only get them if I buy the bigger phone?
Which puts me in a quandary.
I eventually managed to adjust to the bigger phones when Apple started making them bigger. But will I be able to adjust to going even bigger than that? I just don't know. I really don't know. The 1/4" width increase doesn't seem like a lot, but it will sure make one-handed typing more difficult... and make it harder to reach all my icons one-handed. And I have big hands! I would definitely have to re-think how I arrange my home screen. And then there's the whopping half-inch height increase. Again, that doesn't sound like a huge amount... but it's quite a chunk when you consider it's being added to a small phone that I use almost exclusively one-handed. What I should do... buy the iPhone 12 Pro and wait to see if the better camera stuff in the Pro Max makes it to the iPhone 13 Pro. What I will probably do... just pay the $100 extra and give the 12 Pro Max a try to see if I can get used to the massive size just to get the camera features I crave...
AND JUST LOOK AT WHAT IT CAN SHOOT!
And if I can't get used to it, I think I have 2 weeks to return it to Apple and get the 12 Pro. So... hello Pacific Blue iPhone Pro Max, I guess.
iPhone 12 Features!
There's a lot to unpack here...
MagSafe! Apple ditched their amazing MagSafe magnetic-connector technology used for charging their laptops in favor of a standard USB-C cable connector. While more versatile, this still pissed me off because this was a great feature to have. But now it's back on the back of iPhone 12's! This allows you to align the wireless charger more precisely to charge your phone as quickly as possible... but MagSafe charger (or any charger)... NOT included. MagSafe also allows you to attach other accessories to your iPhone... like Apple's Leather Wallet Pouch ($60 and they don't even tell you how many credit cards it can hold!). This magnetic system for accessories will expand to include things like car-mounts and other cool stuff in the future.
Chargeless? As mentioned above, Apple no longer includes USB chargers with their products to "save the environment" (and save Apple a ton of money, natch). All you get is a USB-C to Lightning cable. Not a big deal since I have many chargers... but wow. What if you don't? This is nickel-and-diming at its most epic. You'd think Apple would sell these at cost to truly back up their reason for removing them... "Get a charger for $3 with each iPhone purchased if you don't already have one" kind of thing... but you think wrong. Apple charges you $19 for one. Ouch.
LIGHTNING?!? Yes, you read that right. Apple has moved to USB-C on every other device... but you're still saddled with Lightning on their phones. Utterly stupid at this point. They CLAIM it's because there are so many Lightning connector accessories out there... which there are... but that's a lame excuse. Include a frickin' DONGLE for people who want to attach a Lightning device. Sheesh.
Bumper? When I saw that Apple had gone back to the beautiful design aesthetic of the iPhone 4, I was holding my breath to see if they would sell "Bumper Cases" to go with the new iPhone 12s. They are really cool because these just wrap around the edge of your phone which protects it without covering it up. I loved the bumpers. But, alas, no bumpers. Boo. All you can get right now from Apple is a silicone glove or a clear case.
Glass! Apple is using a new Corning Glass "Ceramic Shield" on their phones which they claim makes them much, much tougher and harder to break... with 4x better drop performance. Maybe for the first time since the first iPhone I will not buy a screen protector?
A14 Bionic! Apple's silicon chips have been best-of-class for a while. It's so good that they are building laptops and desktops around their own CPUs. With 6 CPU cores, 4 GPU cores, and 16 Neural Engine cores, Apple is not dicking around with the power you get with their hardware. Nor are they resting on their laurels. This advanced processing power promise some truly great things.
League! In a gaming coup, Apple convinced Riot to bring League of Legends to iPhone. This is kinda bizarre. An iPhone is as powerful as current dedicated gaming machines? Cool enough...
Compu-what? Thanks to the amazing power of the iPhone 12, Apple has added a lot of "Computational Photography" features to their latest cameras. NightMode, which was already amazing, makes the cameras perform even better in low-light for gorgeous flash-free photos. Smart HDR, which compiles multiple exposures to bring out details in highlights and shadows, has even more fidelity. Their "Deep-Fusion" technology which fuses multiple images into a single image with better clarity is now available on all cameras. Now more than ever iPhones are "cameras with phones" instead of "phones with cameras." I may never have to use my DSLR again. Did you see the photo samples I posted above? Holy cow.
HDR Vid! Apple is still shooting 4K video (instead of 8K like some others) but now it's shot in HDR... all processed on the fly! And not just any HDR. Dolby Vision HDR in 700 million colors. This is beyond amazing, and only possible thanks to the hardware and software Apple is playing with...
It's mindblowing to think that you can edit and photo-grade Dolby Vision HDR 4K video not in a high-end computer studio... but on your iPhone!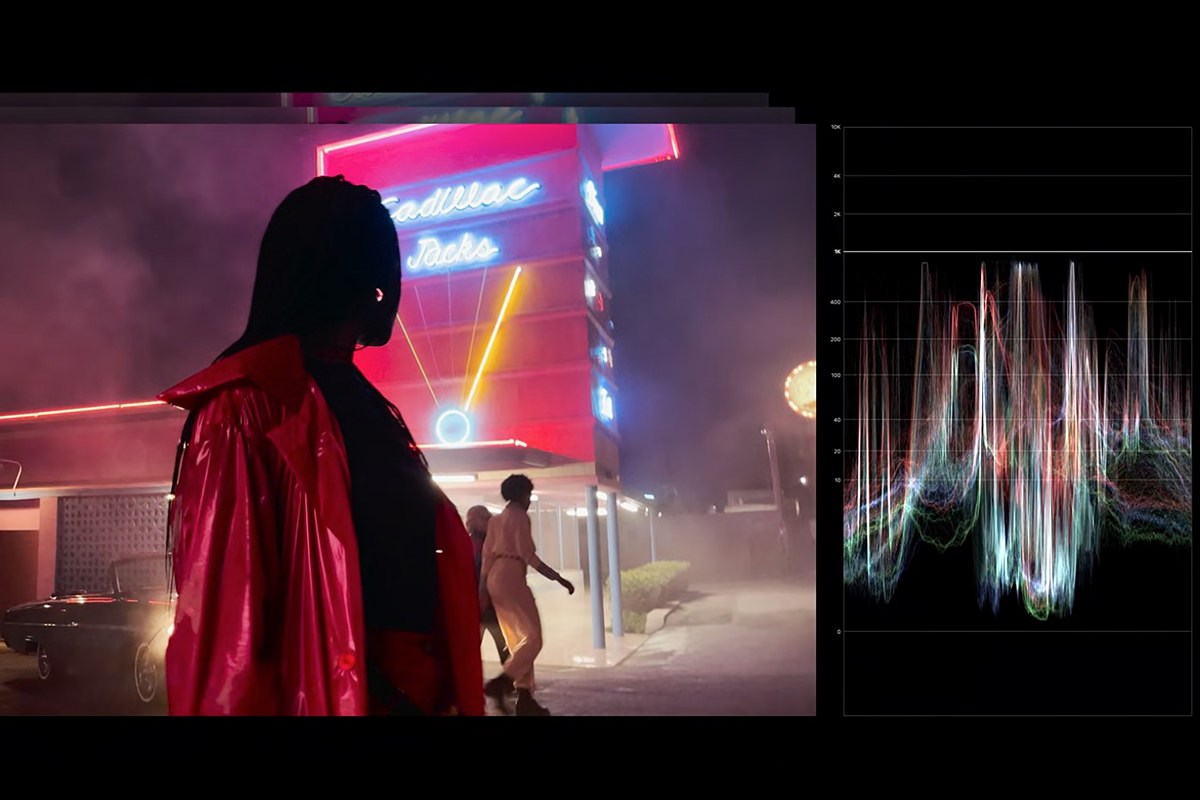 So RAW! In a welcome approach to image file format, Apple's new RAW files no longer smoosh all your processing and adjustments into a flat layer file. Instead the color, detail, and dynamic range of the original is preserved by writing out the actual data adjustments separately. That way, if you want to go back to the original source file, you totally can...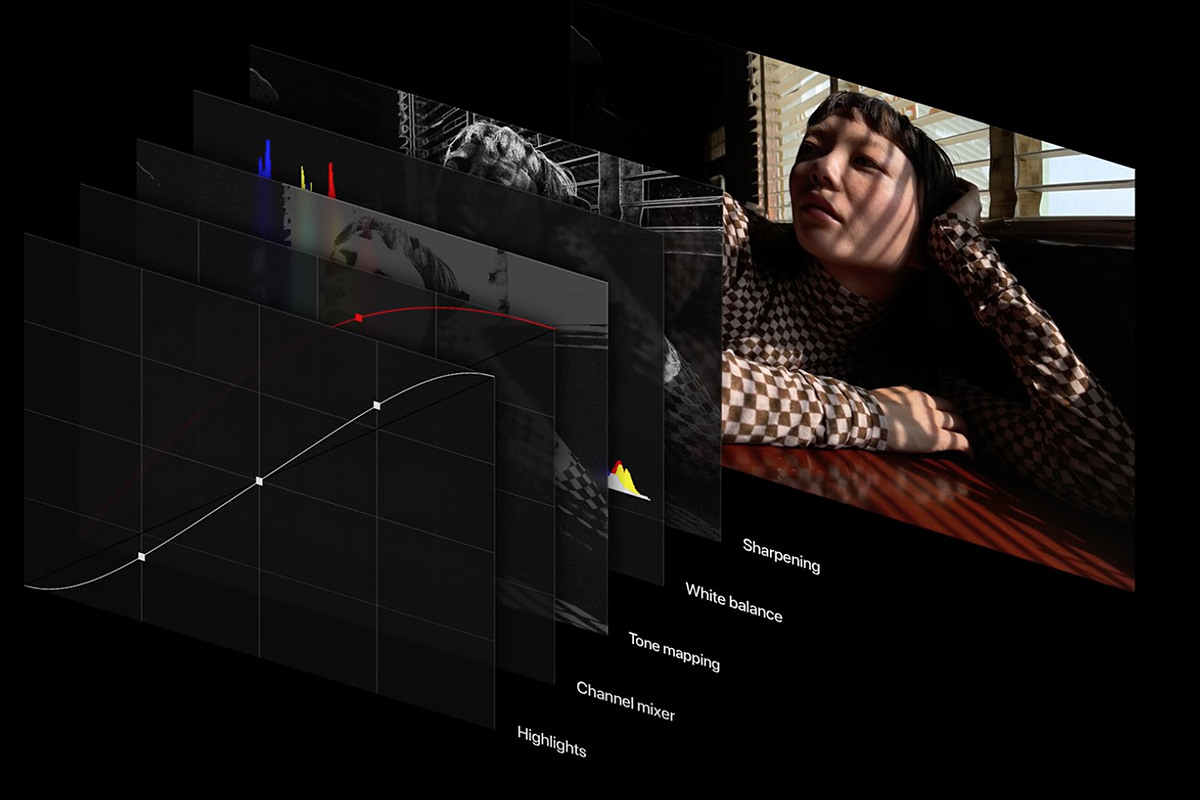 Super Whatever! The new display on the 12 Pro models are labeled "Super Retina XDR" and are larger than ever... while the phones themselves are surprisingly close to the same dimensions. The Pro is now 6.1" diagonal at 2532-by-1170 pixels (460 ppi) where the Pro Max is now 6.7" diagonal at 2778-by-1284 pixels (458 ppi). Apple rates them with a 2,000,000 to 1 contrast ratio which is darn spiffy. They are, of course, HDR displays for the ultimate in color depth and fidelity. It may seem like overkill, but this is what you need in order to look at the amazing photos you'll be taking in their best possible light.
LiDAR. Apple is once again going all-in on their LiDAR technology which creates a depth map of your environment. Not just for focusing in low-light, but also for VR and AR applications. I have not used it at all on my iPad, but maybe with Apple putting LiDAR on everything they will come up with more ways to use it...
Green! Just like with the Apple Watch event, Apple is touting their move towards renewable energy and their efforts to reduce their global impact. All rare earth magnets apparently now come from recycled materials, which is nice. As previously mentioned they are also telling us that they are saving the earth by not including headphones or a charger with their products. If you need one, you have to buy one.
Pricing! Apple is proud of the fact that they're cramming in more features and technology than ever... but keeping the price the same as the iPhone 11 Pro. iPhone 12 Pro starts at $999 and iPhone Pro Max starts at $1099. You lose the charger and headphones, but get double the starting memory, so I guess it's an even trade? I know I'd rather have the memory than yet another charger and yet another set of headphones I won't use.
Fini.
And that was that. Overall, I'm quite happy with Apple's new iPhone lineup. If I have a complaint, it would be that I want the iPhone Pro Max camera features on the iPhone Pro, but I guess you can't have everything.