Today I was going to sleep in and get some work done before heading South to my job-site. But when the heavy rains blew my schedule apart yesterday, I had to move all the things I had planned for then to today. Everything worked out pretty great though, because the weather was beautiful.
My day started with a 5:30 wakeup and a drive up Cadillac Mountain. Six months out of the year (including this month) this is the place which sees the first rays of run in the whole USA. And so, if you're in the USA... there's a pretty good chance I saw the sunrise before you did!
The park has been surprisingly vacant since I got here. I rarely see other people. But there was quite a crowd for the sunrise show... 25... maybe 30 people. And here's the bizarre part. Many of them... at least half... left the minute the clouds started to glow like this...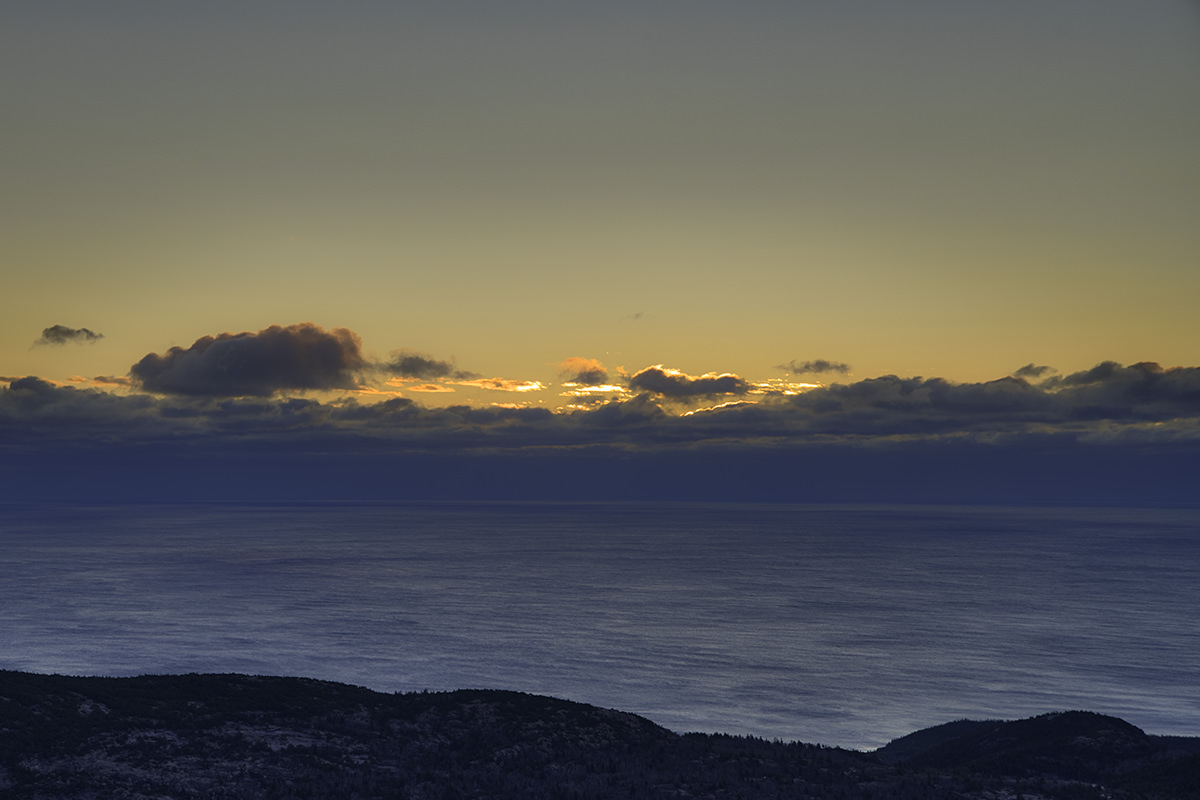 Now, granted, it was bitter, freezing, awful cold up there. I was numb from my head to my toes despite wearing two shirts, a hoodie, and a winter jacket. It was so bad that I couldn't even feel my fingers after ten minutes.
And yet... what's the point in getting up early and driving up a mountain to see the sunrise if you don't wait for the sun to actually... uhhh... rise? That's when the good stuff starts to happen. We had cool clouds that obscured the sun nicely, so the sky was changing from minute to minute as the sun made its journey. Here we are as the clouds start to catch on fire...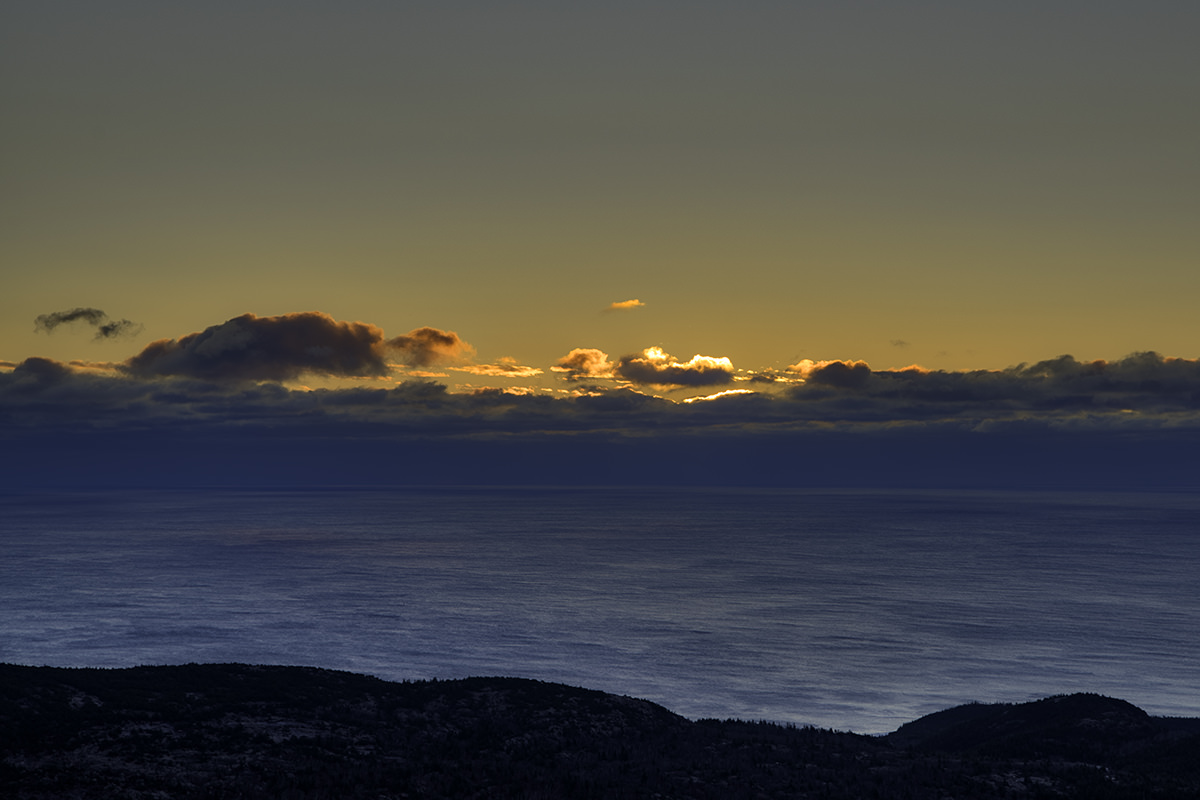 And here we are when the sun had finally hit the sky. Amazing. But most people missed it, because there were only about four people around me by this point...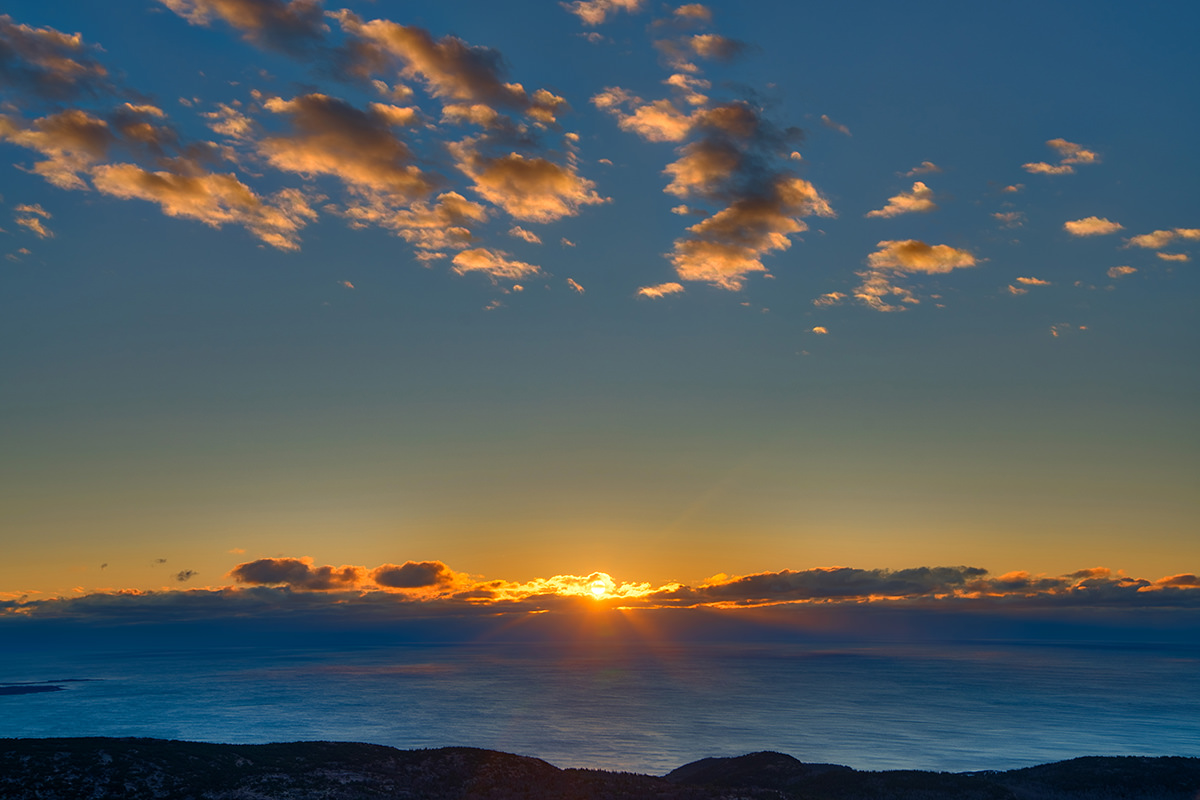 SOLAR-FUN-TIME-SUPER-SUN-ZOOM-CAM IMAGE...
As if that wasn't enough awesomeness, the islands off-shore looked fantastic as they all lit up with the rising sun...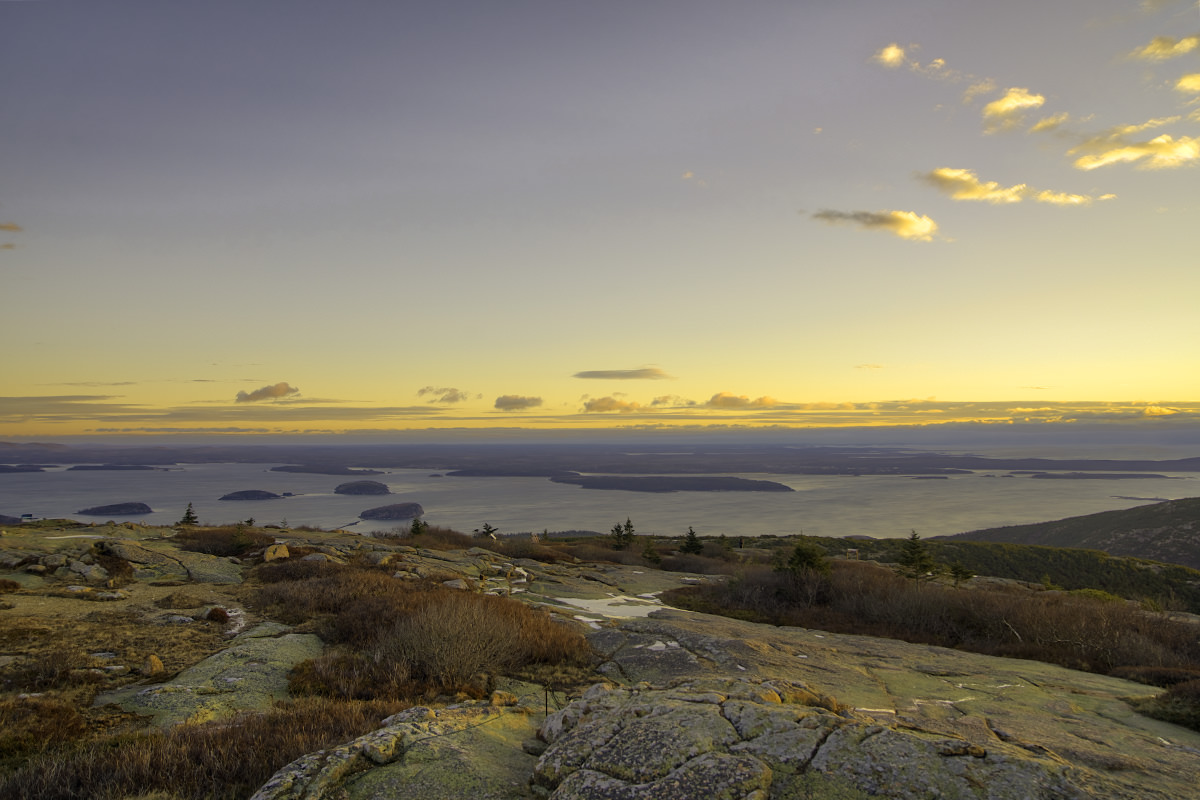 And yet... by this point, there was only me and one other person to see it. What a shame.
After driving back down Cadillac Mountain, I headed to Schooner Head Overlook. There is a cool feature called "Anemone Cave" down below, but it's a sea cave and can only be accessed at low tide. Since that was at 5:30am this morning, and it was already 8:00 by the time I arrived, that experience was not meant to be. But I did get to see some cool (and, assumably, very expensive) houses. The one of the right is almost invisible because it looks like rocks...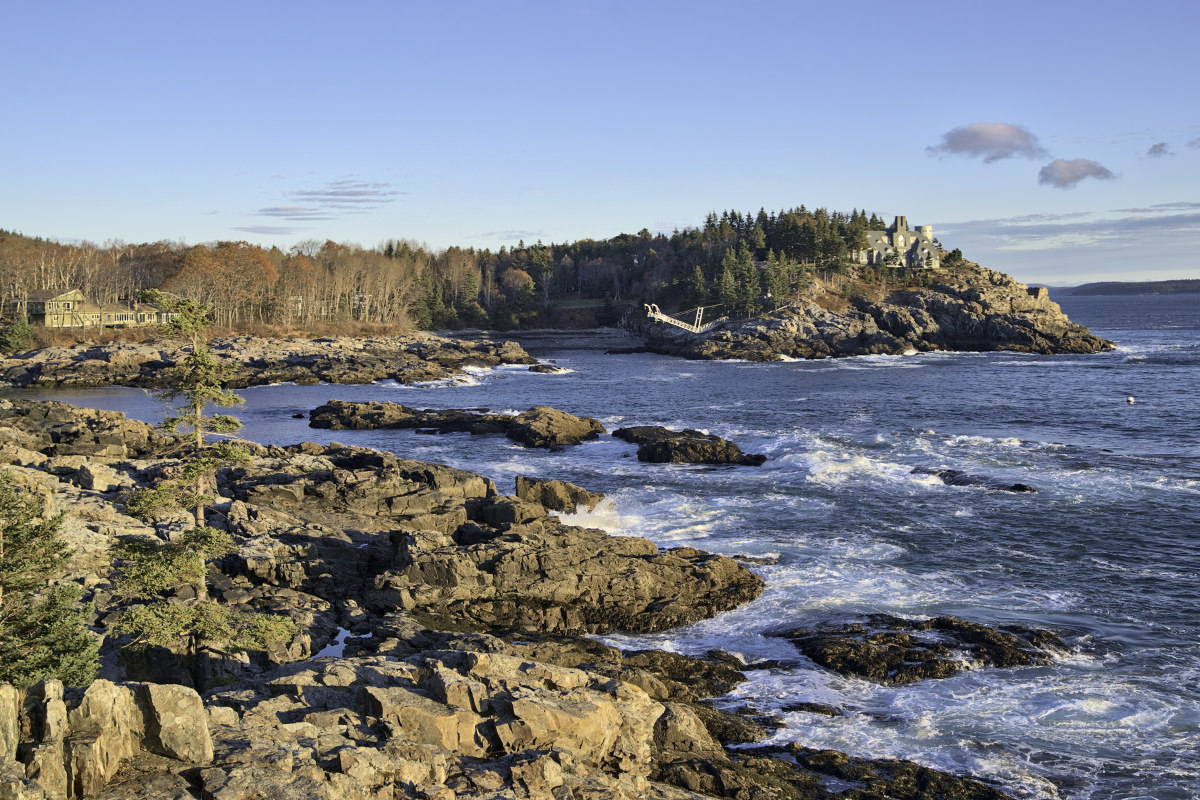 A quick drive later and I was at "Thunder Hole." This is a really cool coastal feature that is more impressive the less close you get to it.
Let me explain...
There's a narrow inlet in the rocks where waves crash in, causing a huge plume of water and a crashing noise that sounds like thunder. Apparently, the plume can go up to 40-feet high. But, at that volume of water, the park closes off access so you have to watch (and listen) from afar. They close off access in four stages depending on how much water is heading in. When I visited, stage one was closed off, so I had to watch from up at stage two...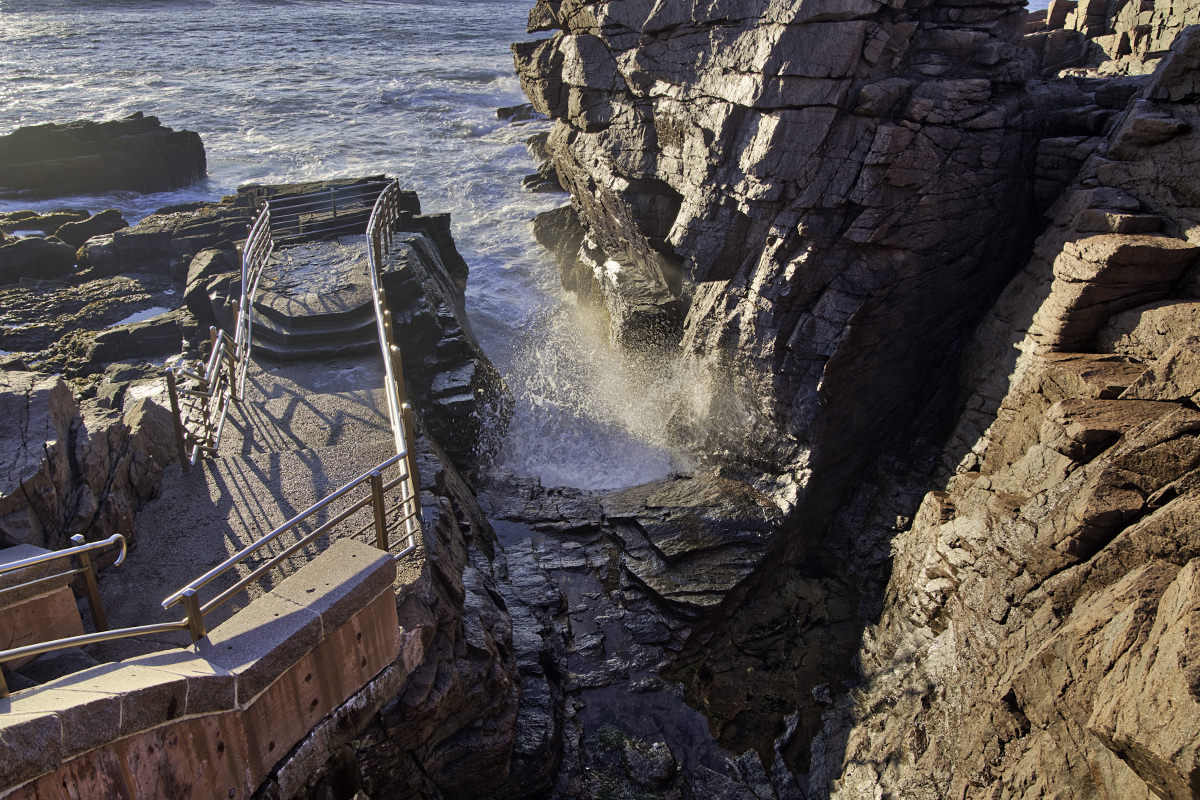 Alas, stage two doesn't sound a lot like thunder... but it's still fun to look at...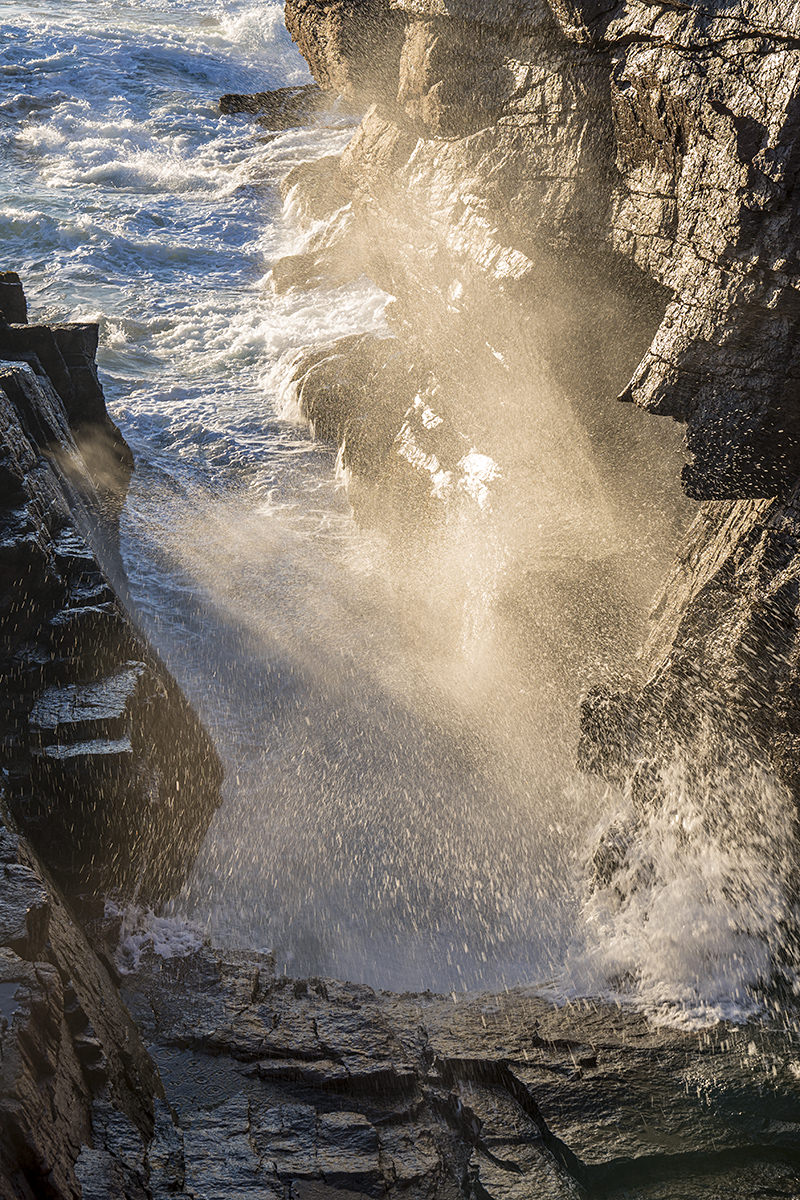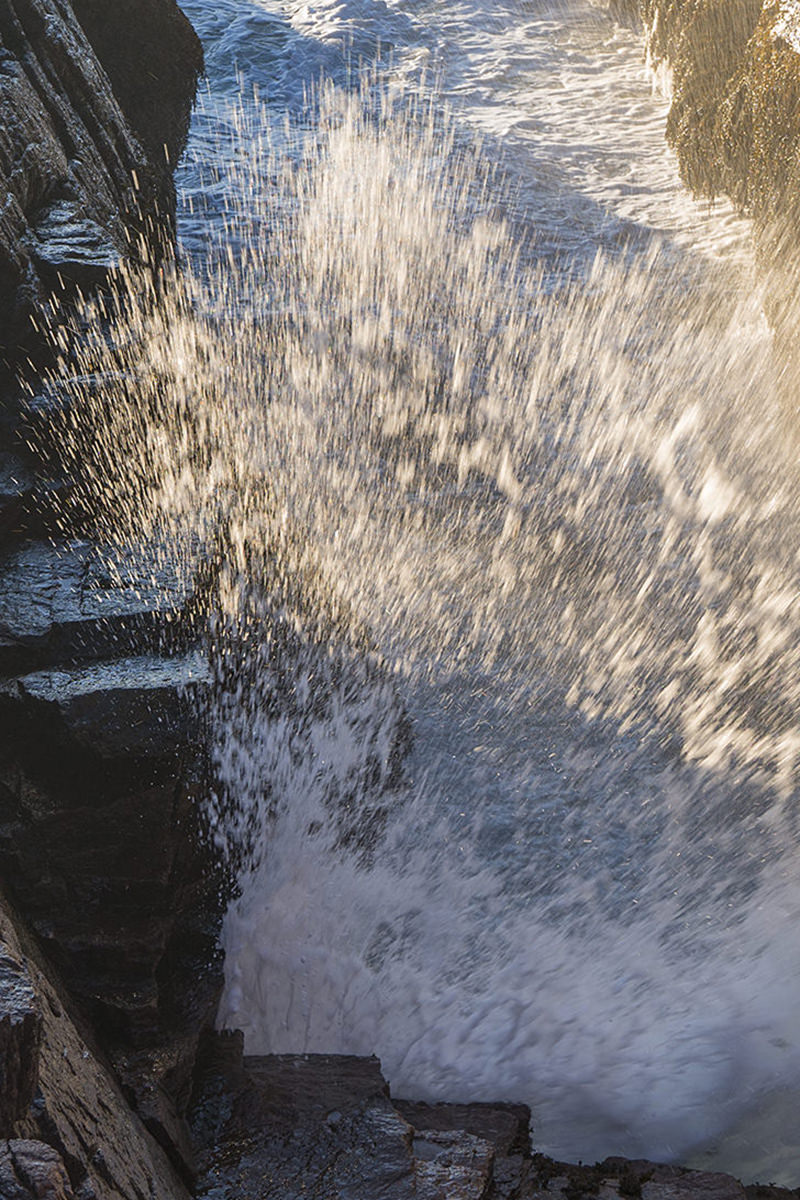 My last stop within Acadia National Park was "Boulder Beach."
I actually tried to find it when I was here on Saturday, but couldn't. Last night I read up on it and found that I just hadn't gone far enough down the path (the lovely, lovely pine-tree path that smells incredible!). You have to keep walking until you spot it from the trail like this...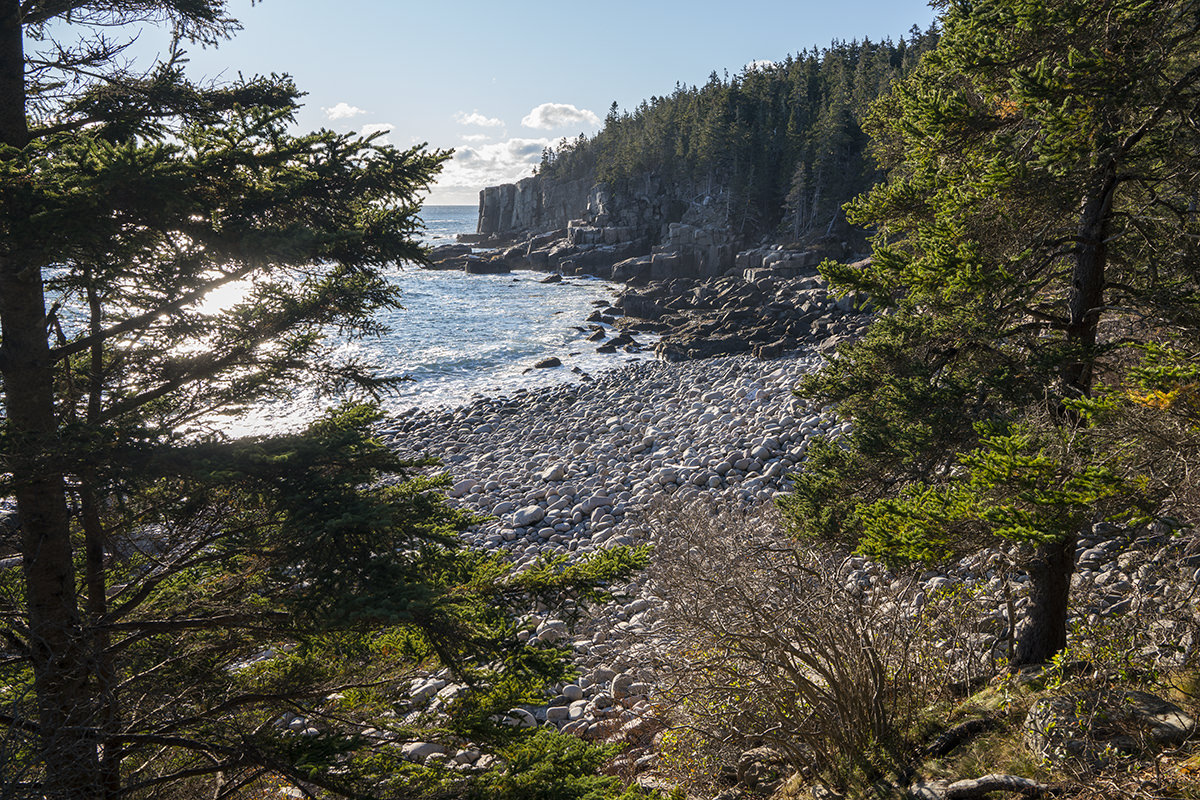 Now, admittedly, I was a bit disappointed when I saw this. "It's just a bunch of rocks!" I said.
Turns out that to truly appreciate this for the marvel of nature it is, you have to climb down and make your way across the large rocky stones at see it up close and personal.
All the stones have been worn smooth over the eons by the pounding surf, then deposited on the shore...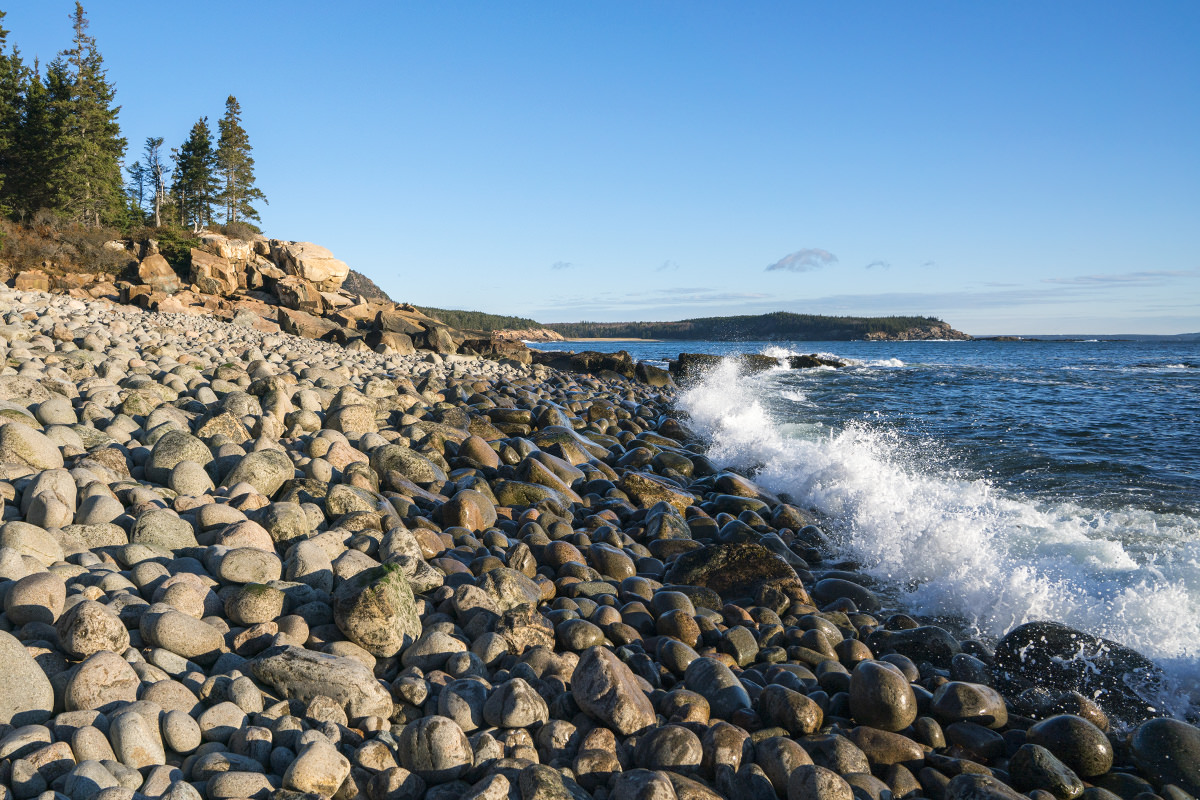 It's looks like something out of the movie Alien. Smooth egg-shaped stones on both directions...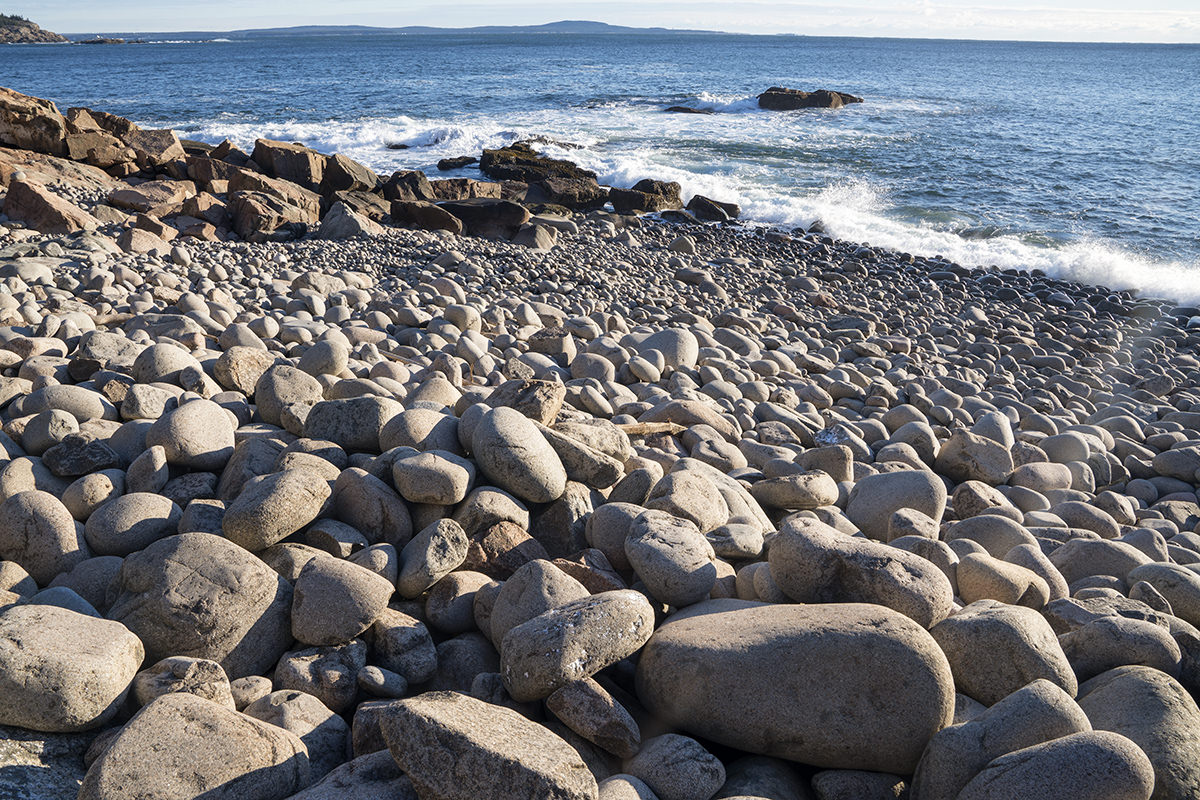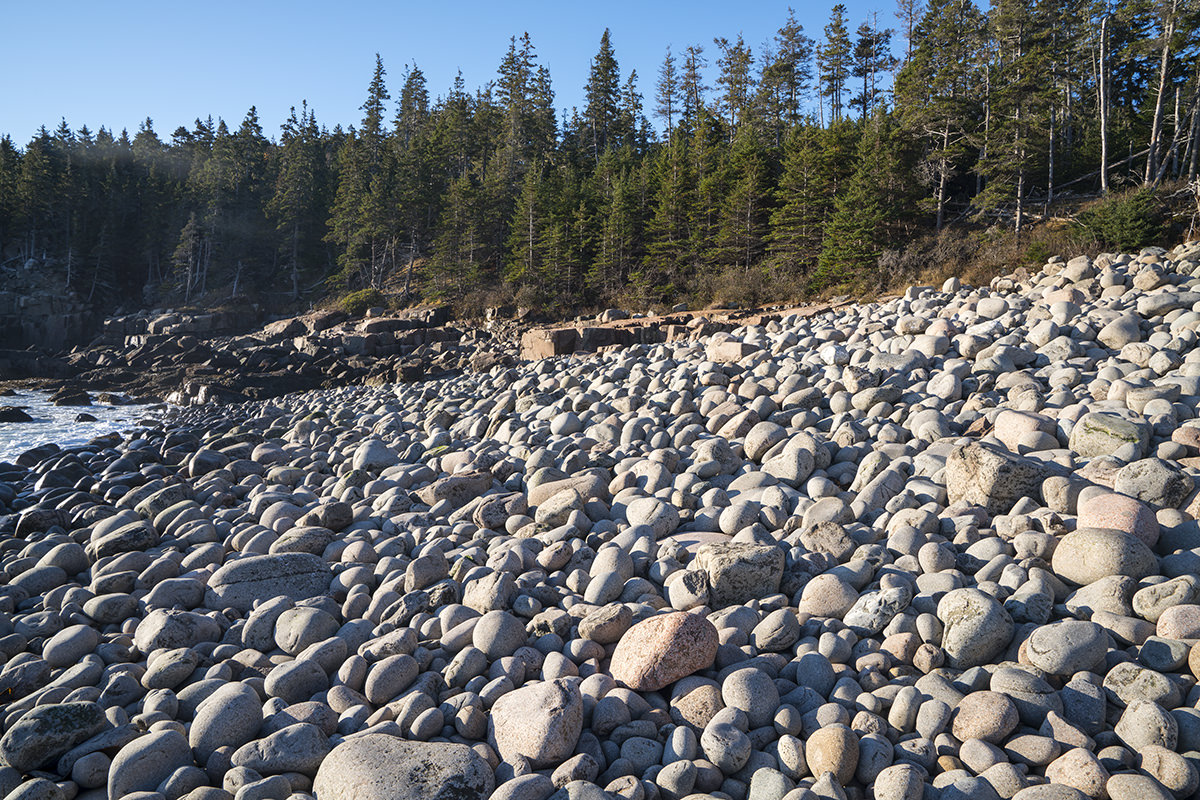 Many of them are bizarrely smooth and egg-shaped... or even round. Amazing, amazing stuff. And impossible to wrap your head around how many thousands of years it took for them to turn out like this...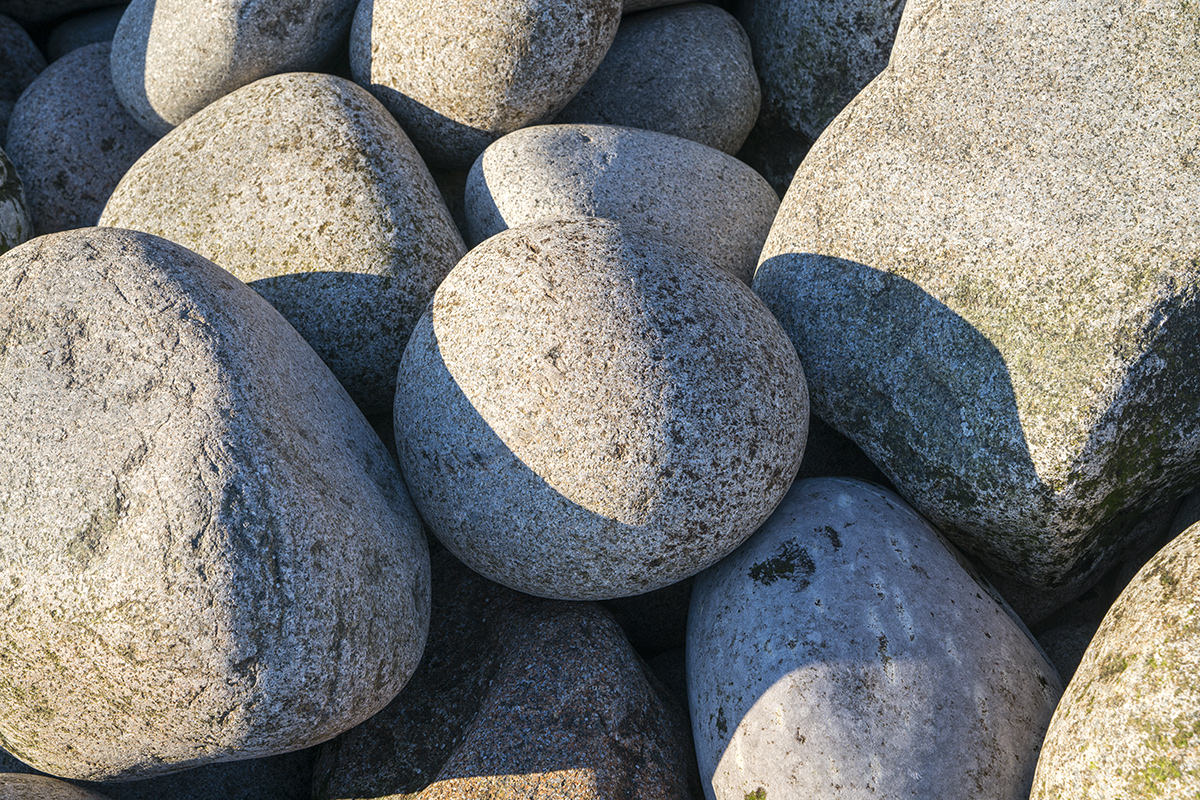 Almost as cool as how it looks? How it sounds. Every time the waves recede, the rocks are sucked out with it... then rolled back onto shore. If you turn the volume way up when you watch the movie I recorded below, you can kind of get an idea how awesome it sounds in person. It's very deep... kind of like the thunder I was expecting to hear at Thunder Hole...
And... the end.
The bad news? My time at Acadia National Park had come to a close. The good news is that I get to check off another park from my Big List of National Parks I've Visited! Sixteen down... 43 to go!
After packing up my stuff and checking out of my hotel, I stopped by Somesville on my way off Mount Desert Island. It's home to a pretty wooden bridge that's a popular tourist spot...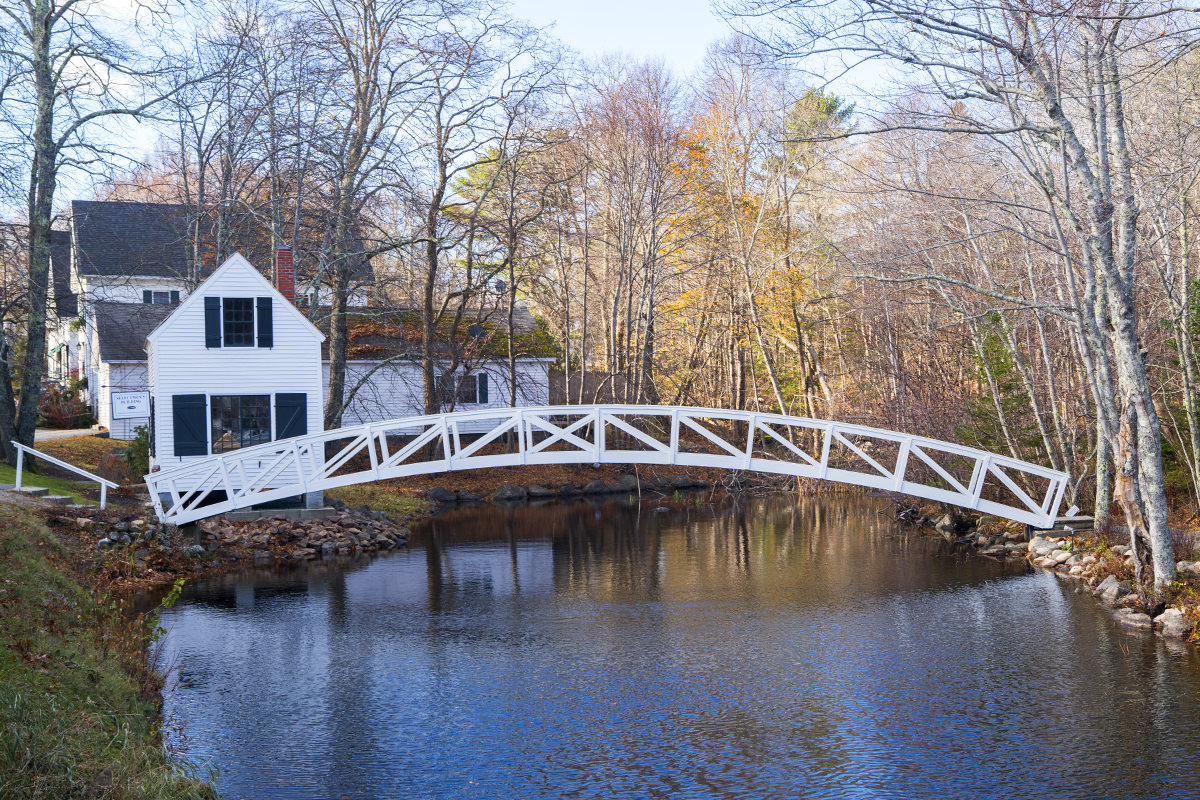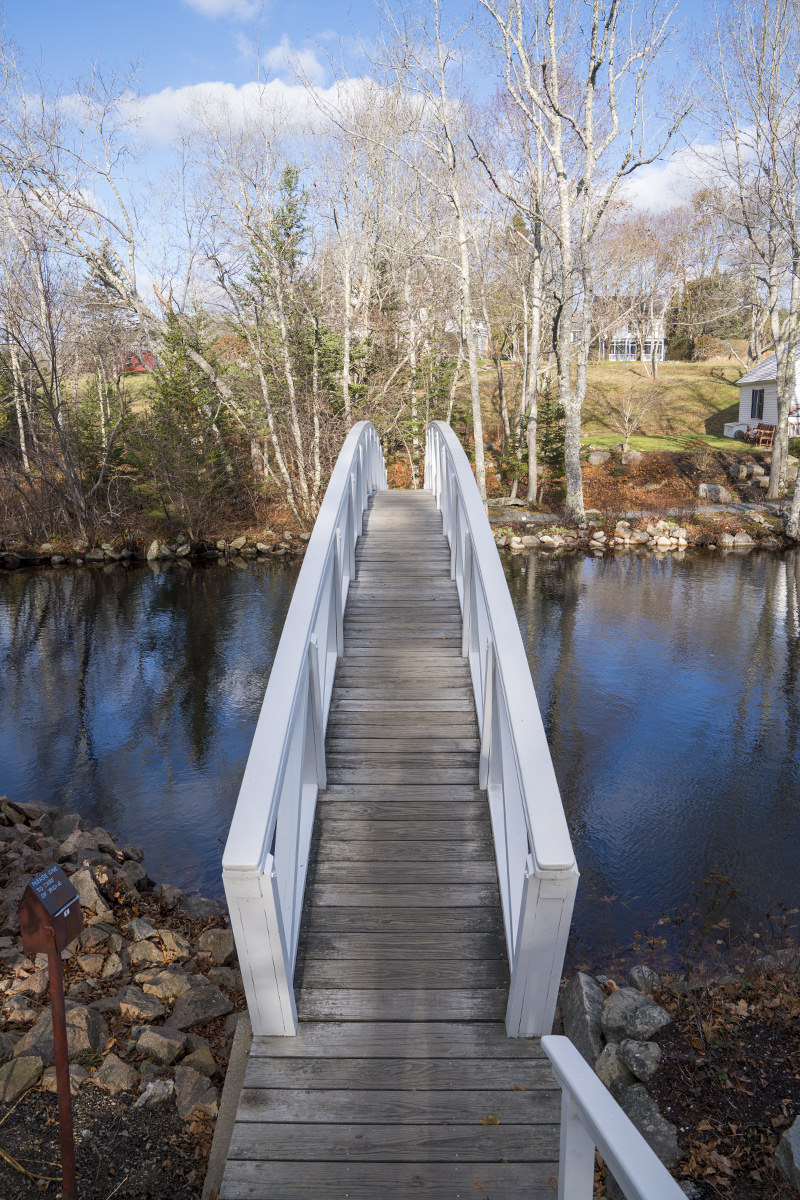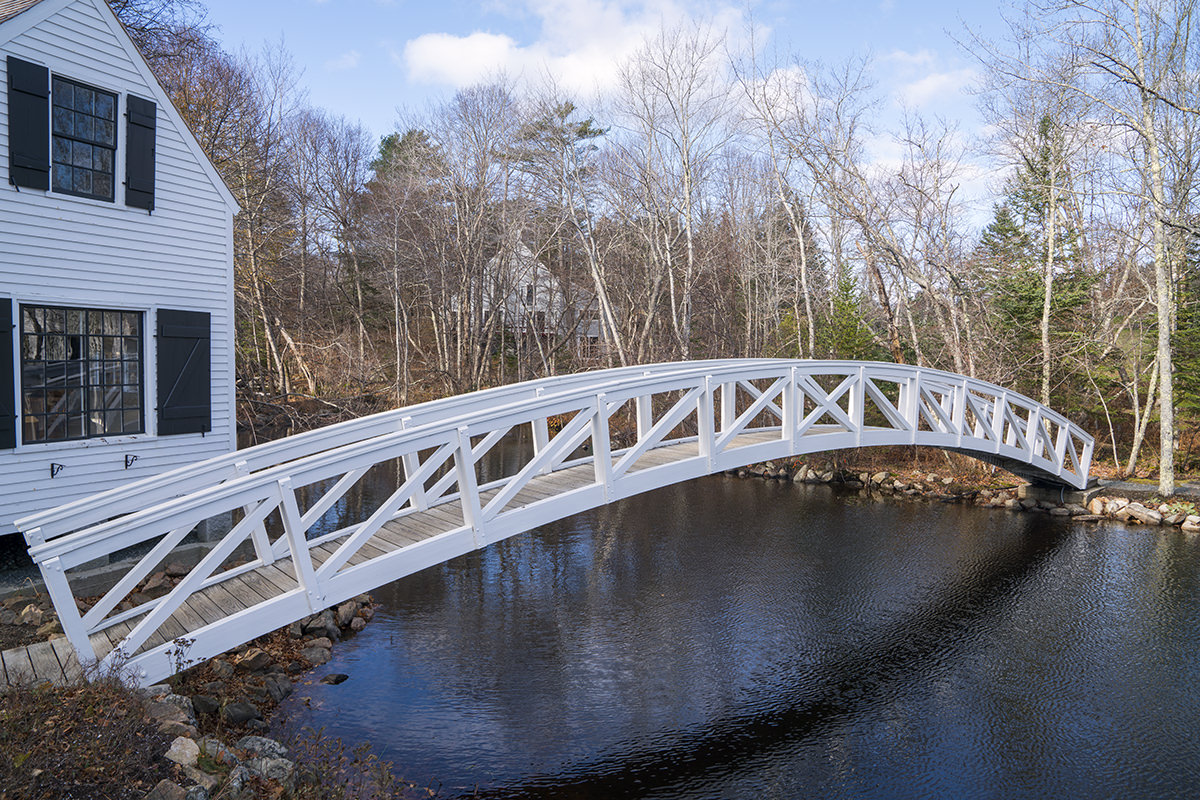 Now that's really the end because I've got work waiting for me.