The lady who owned my home before me loved flowers. She had them planted everywhere. Particularly impressive is the flower bed in the back yard, which is filled with roses and other beautiful stuff. She also had a bunch of flower pots in the front yard, but I removed them one-by-one as they died off because I'm not home to water them when I have to travel.
The flowers in the back yard continue to flourish because there's a water line that's connected to the sprinkler system. My front yard flower bed is just a bunch of river rock. I've always felt bad about this, because everybody else in the neighborhood has flowers out.
Last Fall as I was cleaning up leaves, I noticed that there was a water line poking up from under the river rocks. Turns out that there was automated watering there all along but it wasn't used for some reason. So I decided that this year I would plant some stuff so my home fits in with everybody else.
And yesterday was the day...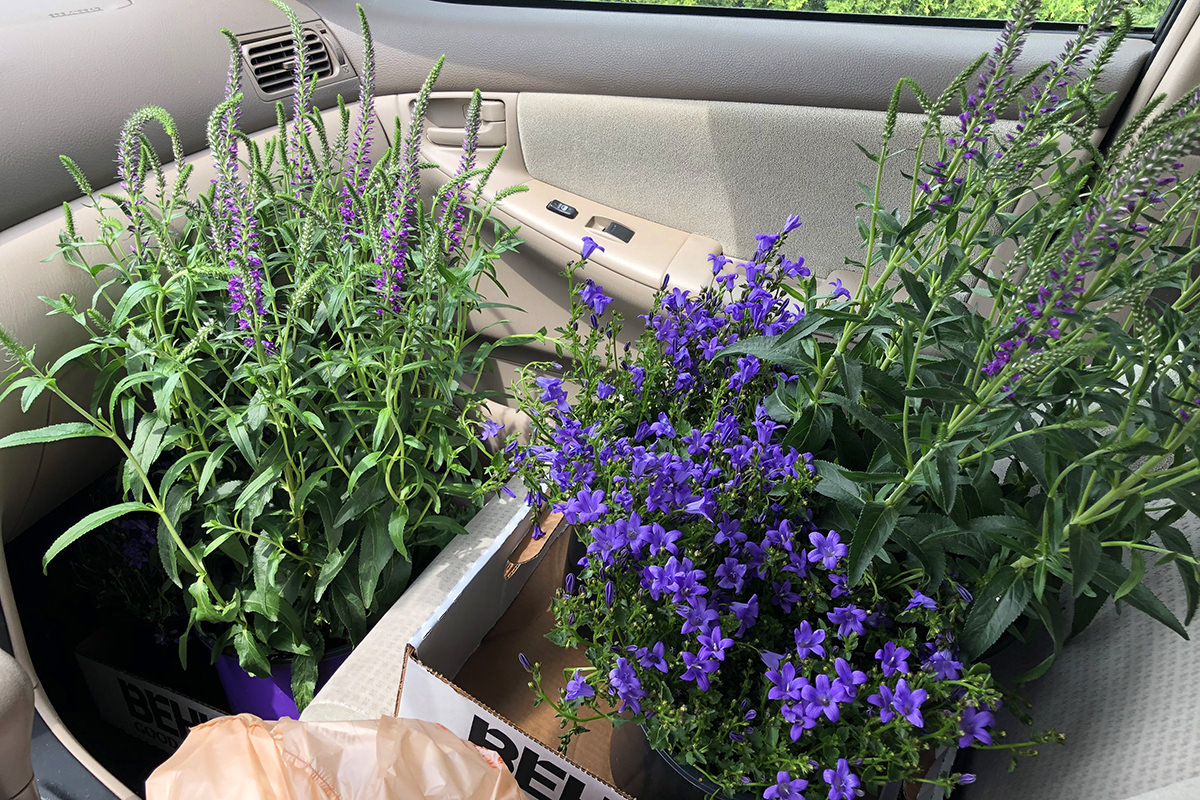 I didn't want to completely fill the front flower bed because that would cost a fortune... and I really didn't want stuff growing up next to the house where bugs could breed, so I decided to clear out a space in the river rock for my new flower bed. I found some nice grey brick to keep the rock from intruding. I finished building just as the sun was setting and it started raining...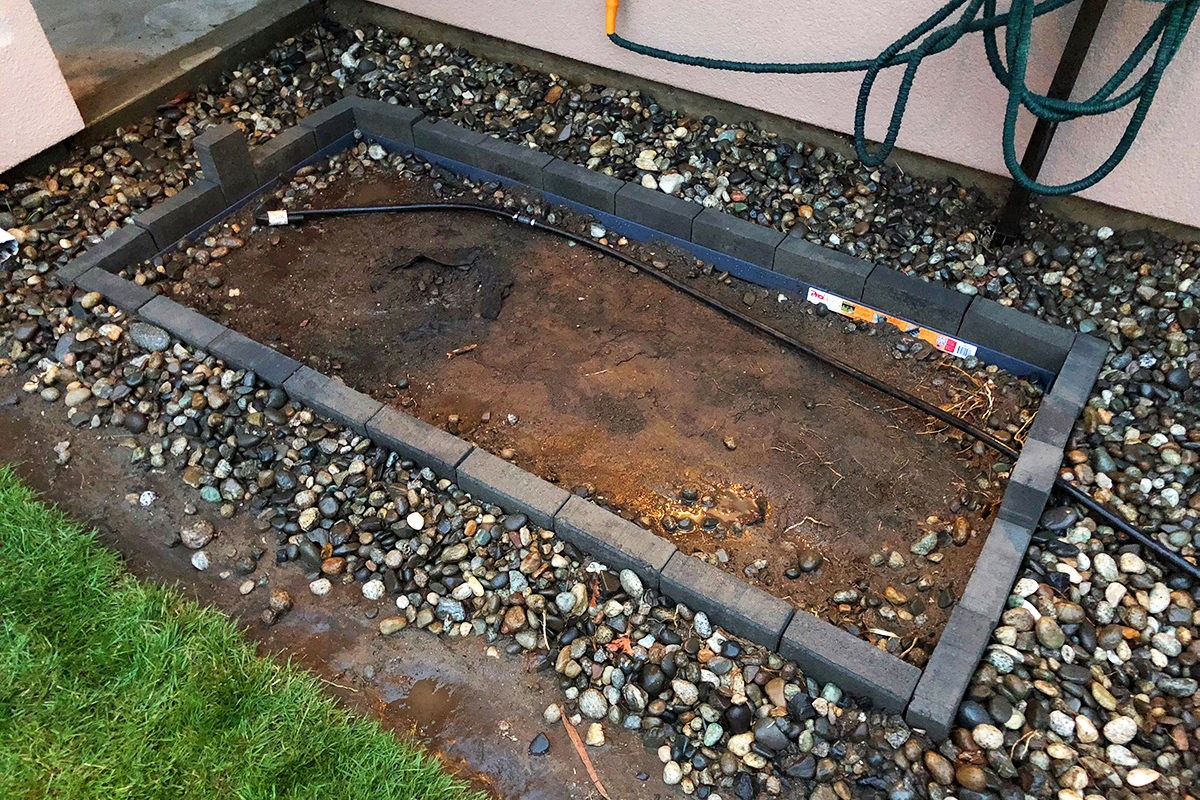 This morning I woke up early to start planting stuff. After setting things up I realized that I didn't have the parts I needed to tap off of the water line, so I had to run to the hardware store... where I picked up another couple plants. I didn't notice that one of the of the purple things I bought was badly damaged, but decided to plant it anyway...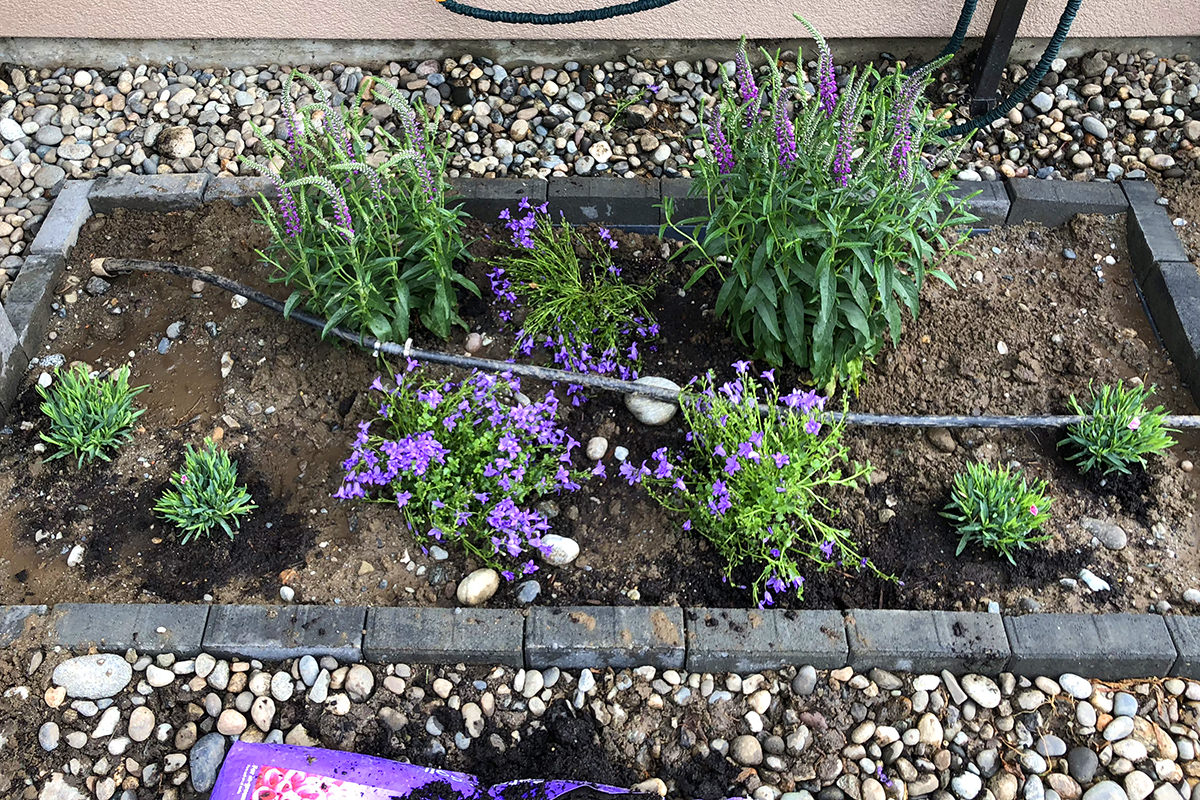 Everything turned out quite nice. I threw away the tags with the names of all the plants, but here is what I got...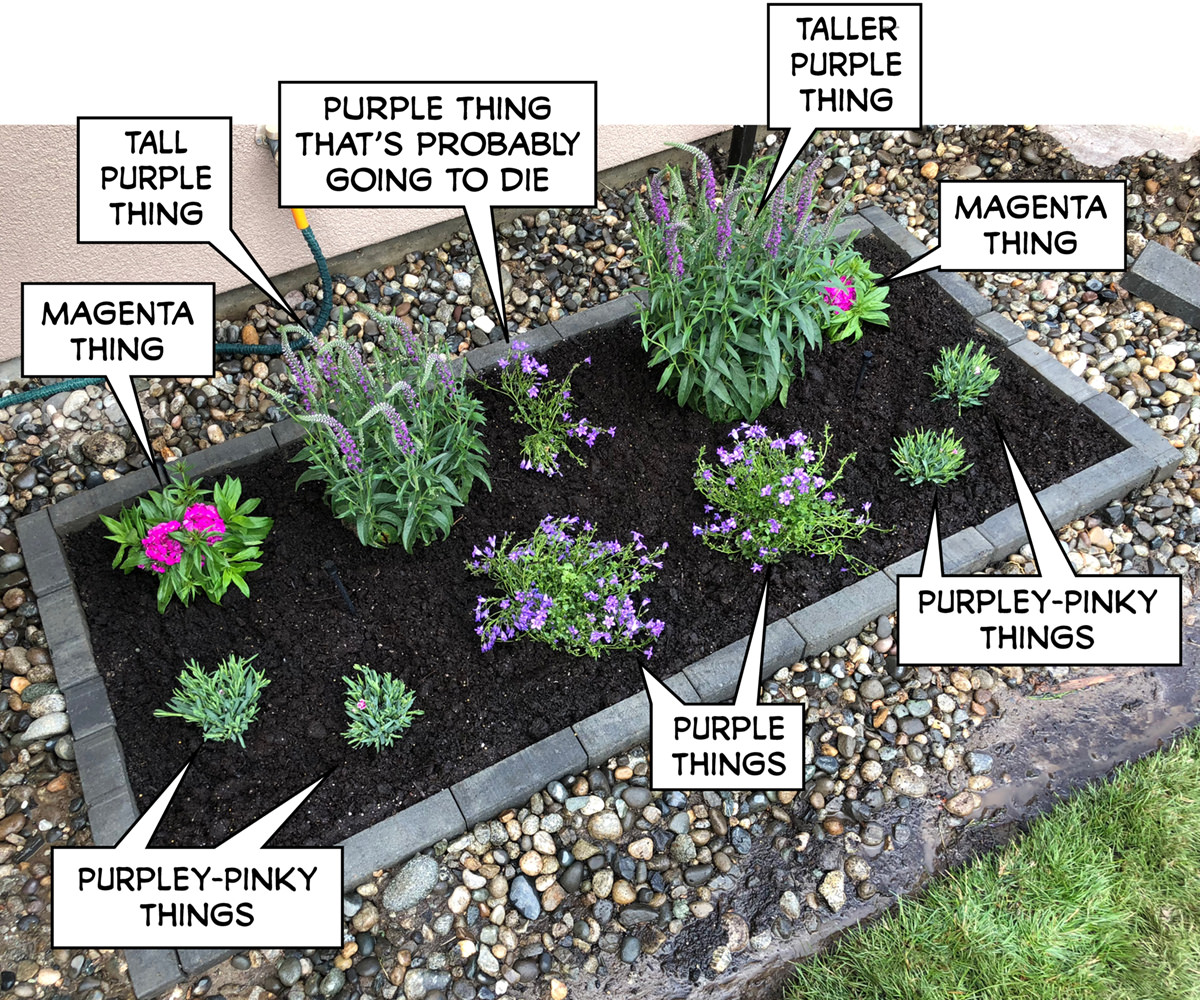 Because I'm old, all that crawling around in the dirt left me pretty sore and I decided to call it a day and watch television.
So there I was... lounging around watching Ask This Old House when it occurs to me THAT I DIDN'T TEST MY NEW SPRINKLERS BEFORE I BURIED THEM! It would be just my luck that I screwed up the install and kinked a line or something, so I managed to get up off the couch (I am SO old), tell Alexa to turn on the water, then waddle out to see if they work. I am soooooo lucky...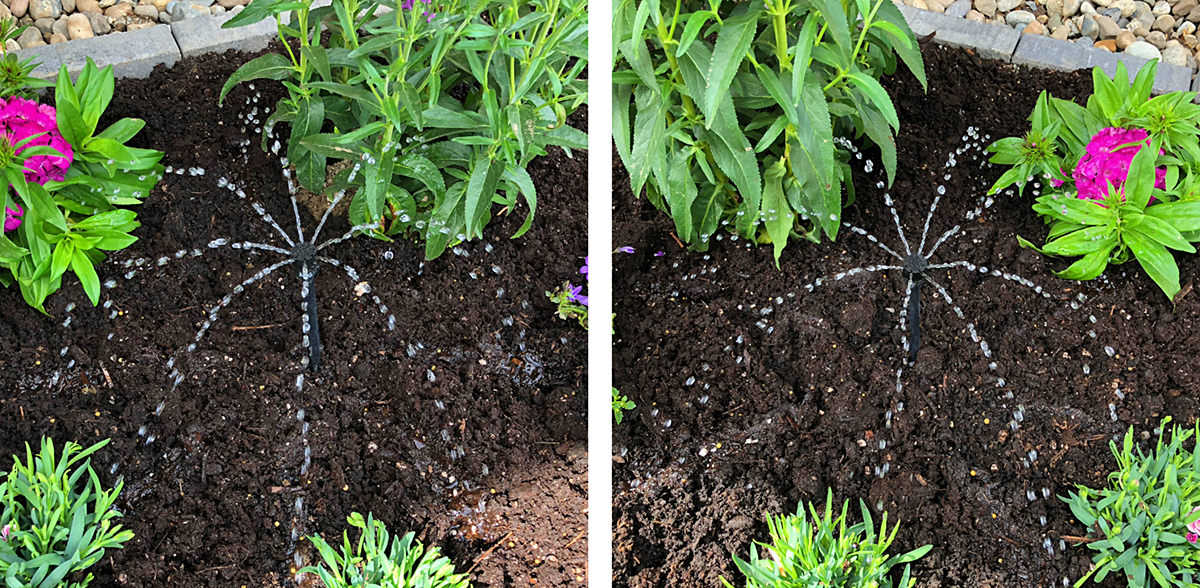 And that's that. Now my house will be pretty just like everybody else's. And since all the flowers I bought are perennials, they'll be back year after year.
Assuming I don't end up killing them.