Dreaming of a Cheeseburger in Paradise while blogging for my own amusement... because an all new Bullet Sunday starts... now...

• Bunny Boo Berry! You're welcome (here's a link in case TikTok is being a dick)...
Baby animals... amirite?

• Medal Medal Chicken Dinner! This Sunday's burn provided by Andy Murray from a 2016 interview that's making its rounds around the interwebs again...
Class. Act.

• Bibbidi-Bobbidi-Boo! People are aghast when I tell them that I got my hair cut at Disney World. "YOU WASTED TIME AT A BARBER SHOP INSTEAD OF RIDING THE ATTRACTIONS?!?" And it's like... I ended up at Disney World 3-4 times a year every year for over a decade with my work. I've done all the rides many, many times. And I was always booked in one of the Disney hotels, so if I was too busy to get a haircut back home, where else was I going to go? Take a pricey taxi into Orlando? Of course not. I'd just go to where I was at (here's a link in case TikTok is being a dick)...
And, yes, my friends convinced me to get the glitter once. It didn't look biodegradable, so I took a pass every other time... even though it made me look fabulous.

• Margaritaville! Jimmy Buffet passed. He was one of those rare figures who are so ingrained into American culture that you know him even if you don't realize it. His music is pervasive, yes, but it's his lyrics that hold a wisdom everybody can relate to. "I'd rather die while I'm living than live while I'm dead" and "We are the people our parents warned us about" and "Wrinkles will only go where the smiles have been" can be found on the walls of his Margaritaville restaurants, but aren't exclusive to parrotheads (Buffet fans). I've actually been to many Margaritavilles, because Jimmy always had some good vegetarian options on the menu. I know I just posted this video by Eddy Burback a month ago, but it's a pretty cool look at the restaurants.
Jimmy had a crazy amount of songs I liked, but whenever I'm trying to zero in on a favorite, my mind keeps going back to One Particular Harbor...
Yeah, that's a classic right there. Rest in Peace, Jimmy.

• Harley Forever! Arleen Sorkin died! My mom was a big Days of Our Lives fan and she played Calliope... but it was her work as the voice of the original Harley Quinn that I knew her best...
Paul Dini (who created the character) was a college friend, and based the character on her. That's an incredible legacy. Rest In Peace.

• He'll Bore Every One of Us! So... The Flash is free to watch on HBO and I've had it on while I was working...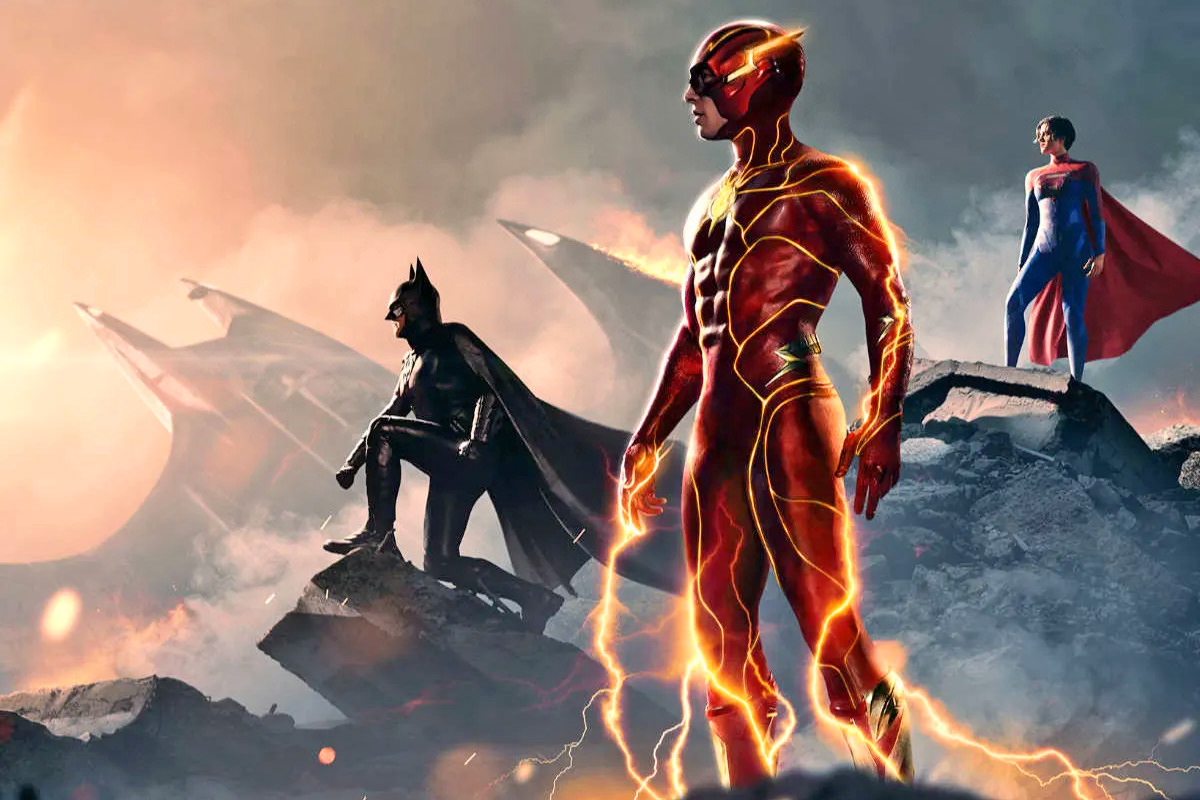 I can't believe that people liked this movie. IT'S COMPLETE SHIT! Alternate Barry is fucking annoying. Unwatchable. The special effects are horrible. The character isn't even consistent with the shitty JLA stuff that Zack Snyder crapped out of his ass. How this got 64% on Rotten Tomatoes is beyond my ability to fathom. I sure hope that this box office failure means we'll never see Ezra-Flash again. And the box office failure of Shazam means we'll never see Zachary-Shazam either. Just flush the Snyderverse down the toilet and have Gunn ignore all of it. This movie cost TWO HUNDRED MILLION DOLLARS! The first Avengers movie cost $220 Million, and most of THAT went to the cast. So what the hell? Where is the money on this one? There were exactly two things worth watching. Michael Keaton Batman and Sasha Calle Supergirl. But neither made this worth my valuable time.

• Marcie! the new Marcie Peanuts special on Apple TV is fantastic... and looks visually stunning. So much better than the gawdawful Snoopy in Space or whatever that was...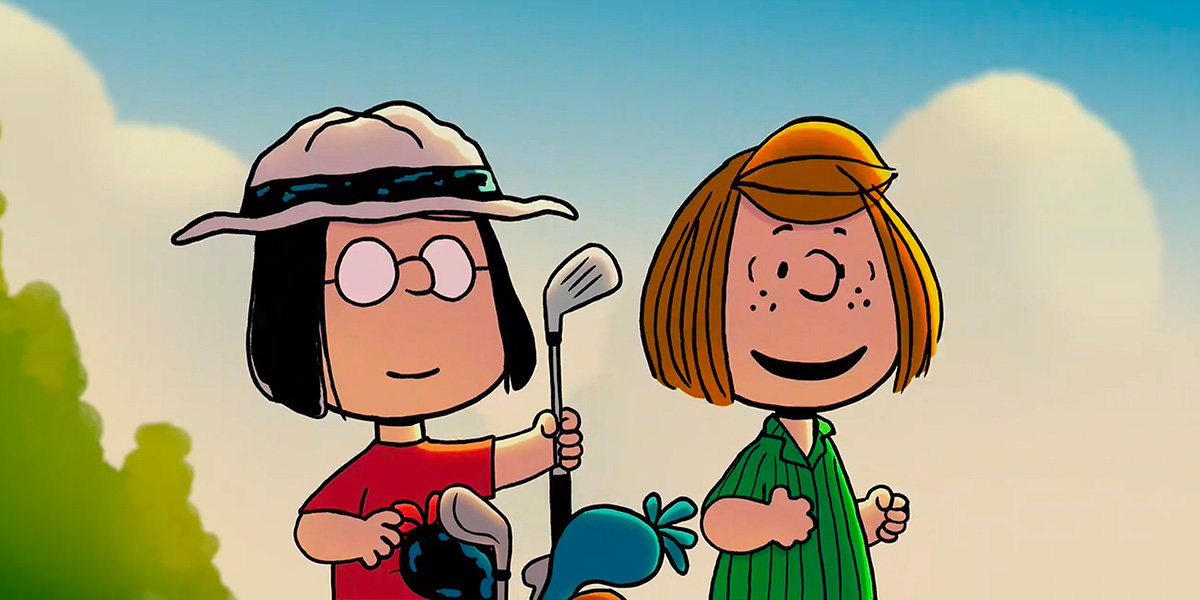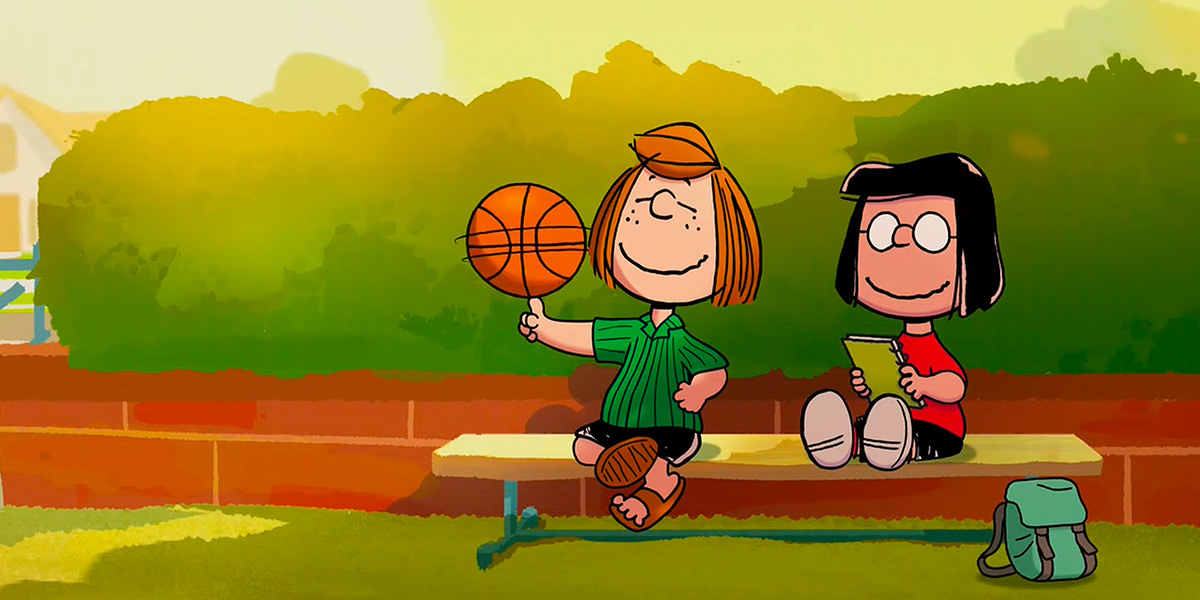 I hope we get more like this..

Changes in Latitudes, Changes in Attitudes. Until next Sunday.

Gizmodo has a story on the ten projects that James Gunn is overseeing for the new DC Comics Universe of movies and shows.
Gizmodo has Creature Commandos listed as "Creative Commandos" which is hilarious. — All I can say that is if these projects were from anybody but James Gunn, I would be laughing my ass off. What's odd is that the new Superman and Batman films aren't coming out until 2025... which is later than I'd thought it would be, but still pretty ambitious. An entirely new universe debuts in just two years? Again... if it were anybody but James Gunn, I'd be laughing my ass off. My comments below...
Creative (s/b CREATURE!) Commandos (An animated HBO Max show) — It's like... what a bizarre choice. An entire series devoted to monster soldiers? Sounds like a Halloween special, but okay. Something tells me that this was in process before James Gunn took the big chair (with Peter Safran).
Waller (A live-action HBO Max show) — I really hope that Viola Davis is in this, because she's SUCH an amazing actor. UPDATE: Confirmed that it will indeed be Davis.
Superman: Legacy (Theatrical film) — I am confident that James Gunn will find a way to make Superman relevant while also interesting... something that Zack Snyder wasn't able to do AT ALL. I am a bit concerned that the whole "Gods & Monsters" arc for the New DCU will fall into the same trap that Snyder fell into, but it's James Gunn... so... yeah. Maybe.
Lanterns (A live-action HBO Max show) — The Green Lantern movie was a pile of shit so bad that I couldn't believe some of my favorite actors were involved. Terrible, terrible movie. A show might be a way to showcase the many interesting Green Lanterns from the comics, so it could be a very cool show to watch. UPDATE: Apparently this will be terrestrial-based, meaning that it's mostly Hal Jordan and John Stewart stories, so we'll see.
The Authority (Theatrical film) — Now this could be interesting! The comics started out SO good, and if they did a straight adaptation it could be fantastic... so long as it's an R-rated movie, because otherwise why bother?
Paradise Lost (A live-action HBO Max show) — Amazons, I guess. Could be something that pre-dates Wonder Woman to give her eventual debut good context. I hope that they don't fuck up the Greek gods like the (otherwise excellent) Wonder Woman movie did. They're saying it's their "Game of Thrones" so who knows?
The Brave and the Bold (Theatrical film) — Batman & Robin? In my early comic book days, The Brave and the Bold was alway Batman PLUS some other DC Hero (or villain!) teaming up. But still... I will be very interested to see what Gunn has in mind for Batman. Hopefully something more like the Nolan trilogy instead of the emo-goth bullshit we got from the last Batman movie! UPDATE: It's going to be the Damion Wayne version of Robin which is the best news possible. I hope that they make him a little nuts without taking him full-on psycho, because the majority of kids just don't have the acting chops to pull that off very well.
Booster Gold (A live-action HBO Max show) — A LONG time coming. Like... this should have been done a decade ago. I love the character, and hope that eventually the show transitions into the "Blue & Gold" show I've been dreaming of (Booster Gold and Blue Beetle as made amazing by Keith Giffen). Hopefully they get a writer with decent comedy chops to do this right.
Supergirl: Woman of Tomorrow (Theatrical film) — Poor Supergirl. The character herself is so interesting... as shown in the Animated DC shows... but her lone live-action movie was trash (despite having Faye Dunaway and Peter O'Toole!). I really, really hope that they hire a truly great FEMALE writer AND director to do this movie right. She deserves it. And there's plenty of great comics to be inspired from.
Swamp Thing (Theatrical film) — Lord. There are a lot of other DC characters I would have put in a film before Swampy. His good TV show was not so long ago (2019), and the idea of a complete film has already been done. Soooo many other movies would have been a better idea than this. I hope "Swamp Thing: The Movie" ends up worth stepping all over others that deserved it more.
I want a Legion of Super-Heroes live-action HBO Max show. I want a Black Canary & Green Arrow show. I want a REAL Justice League movie. I want a Deadman series. I really want a Zantana movie. Where's an Amethyst animated series at? And holy crap... how cool would an Adam Strange series be? Is Guy Gardner going to appear in Lanterns? Because a show for HIM would be great. So many possibilities!
I'm more confident in the DCU now than I was as we suffered through all the Zack Snyder crap, which makes me happy. Nobody wants successful DC movies than me (with the exception of the upcoming Shazam: Fury of the Gods and The Flash: Flashpoint, both of which star highly problematic actors that I really wish would just go away and take their bullshit with them.