I've made no secret of my love for CGP Grey videos. They are always so beautifully researched... wonderfully animated... fantastically educational... and amazingly entertaining.
But it's the subtle little moments in his videos that slay me.
In his latest double-video installment on pirates (from two different perspectives!) he illustrates pirates loving treasure by having them rub it all over their faces...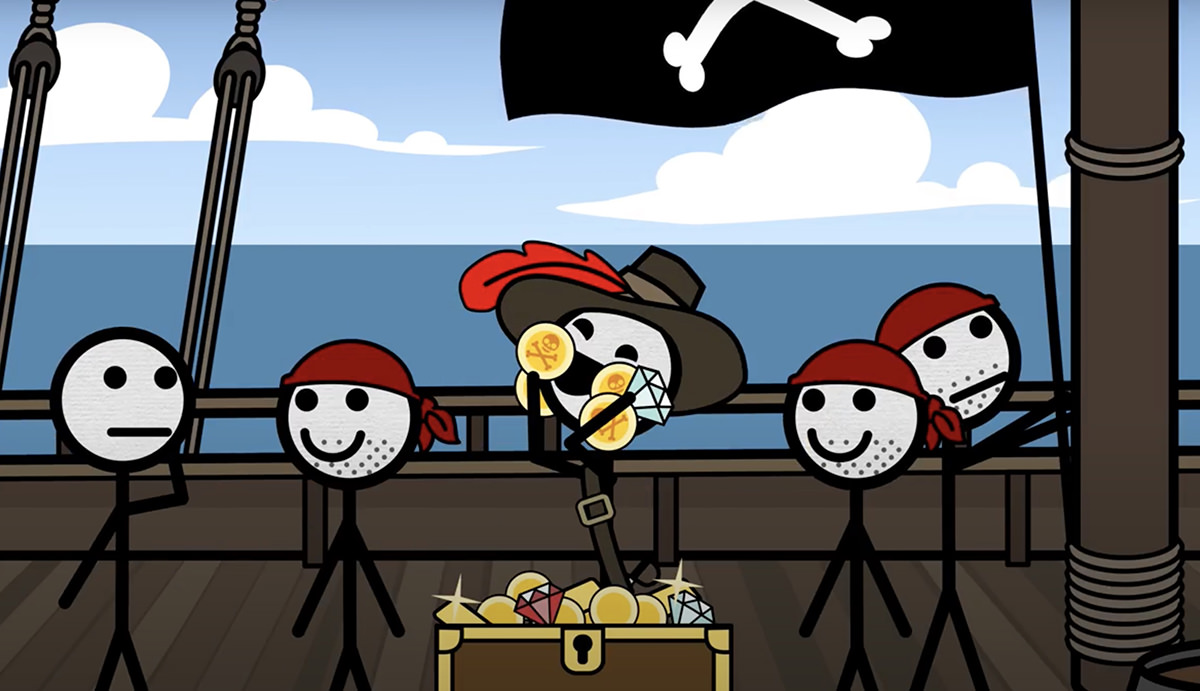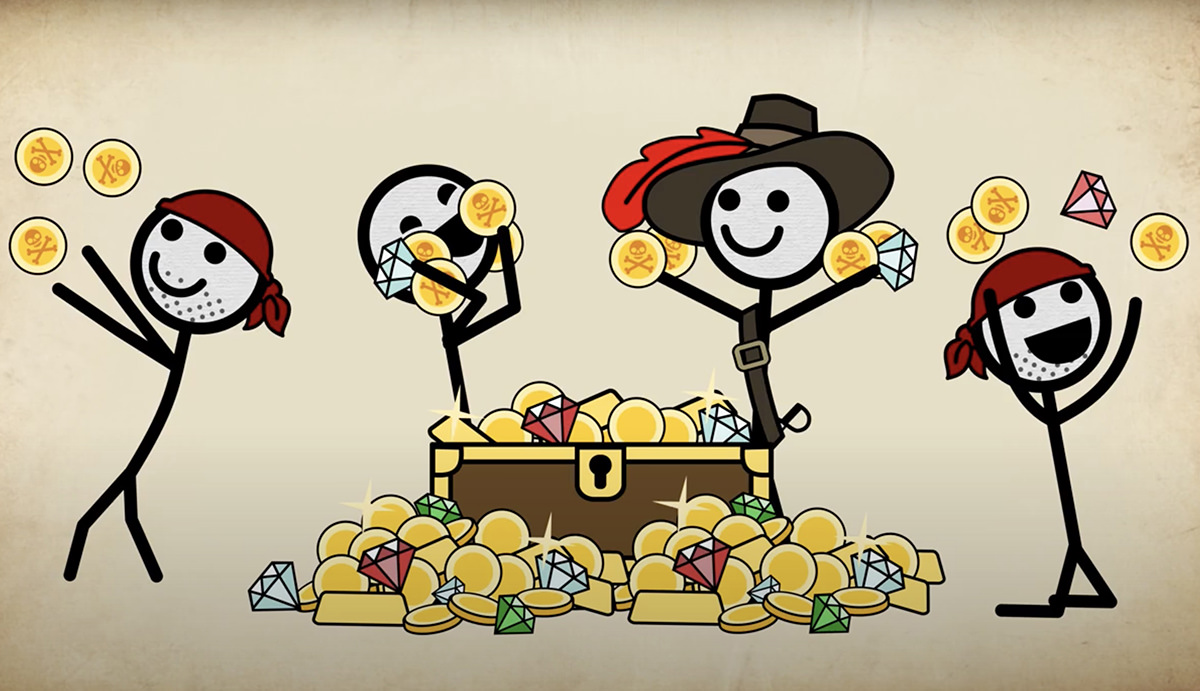 =dies=
And here are the actual videos which are well worth your time to watch. Very cool stuff...
If only I had the time and patience to create such awesomeness.