This morning I threw a change of clothes in my backpack, filled the cat feeder, filled the bird feeder, then tried to figure out which route over the mountains would be the best way to get to the airport. Which was not as easy as I had hoped because pulling info out of The Washington State Department of Transportation website was far more difficult than it should have been. But that's how it goes when you're dealing with a website that looks like it came from the 90's.
Almost three hours later, I was at the airport.
Two hours after that, I was winging my way to Salt Lake City so Marty (of Banal Leakage fame) and I could go to a concert featuring Tom Bailey (Thompson Twins), The B-52's, and Culture Club.
Things did not get off to a good start.
The main reason I wanted to see this show was because I really wanted to hear Tom Bailey perform tracks off of his new album, Science Fiction, which I love. But there were technical difficulties at Maverick Center where the sound kept crapping out. For reasons I cannot comprehend, he wasn't given extra time to perform his set once the sound was restored... which meant he didn't get to perform a single new song. He barely got to perform his old songs. This was incredibly disappointing. Because what little he did get to perform was great...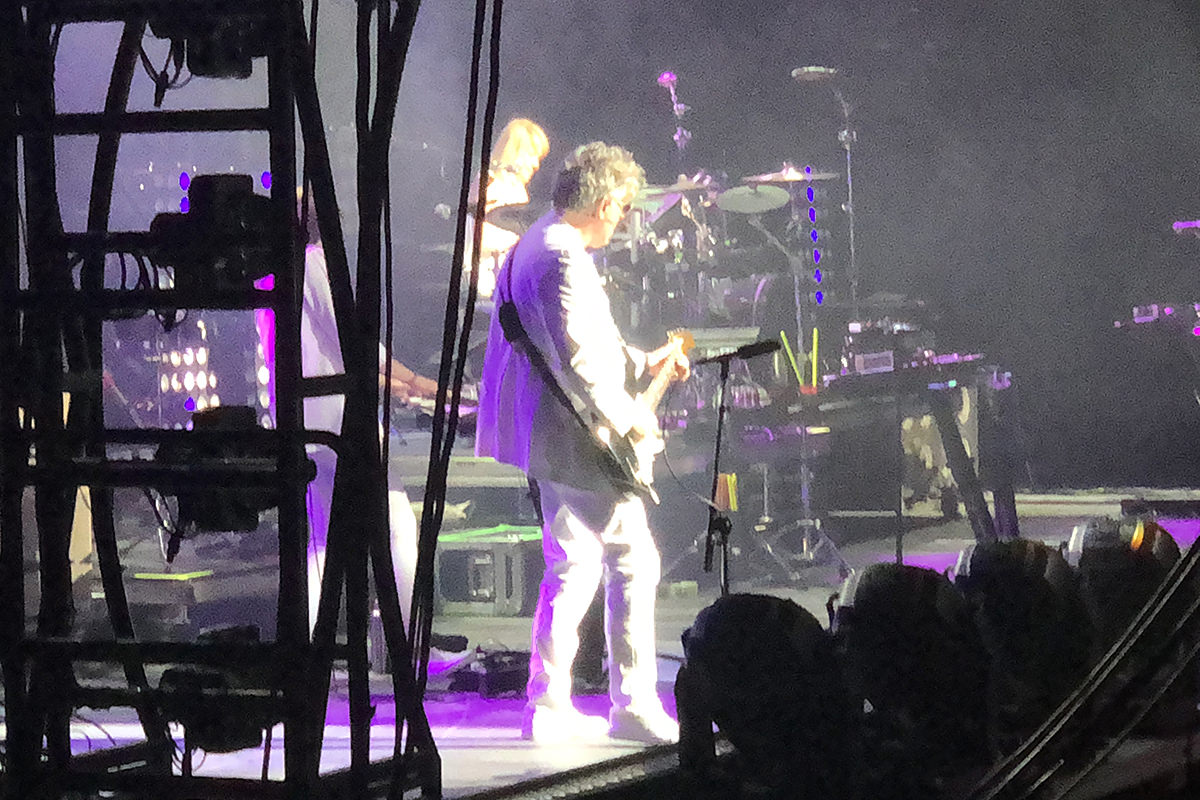 I fully anticipated The B-52's to come out and play songs off of Cosmic Thing (their most popular album by far) and be done with it. But that wasn't what happened at all. They played a set that was very much geared towards The B-52's Faithful. Half the stuff they played was off their self-titled debut album, including Planet Claire, Dance This Mess Around, Lava, 52 Girls, and Rock Lobster. Their second album Wild Planet got two tracks... Private Idaho and Give Me Back My Man. Mesopotamia got no tracks. Whammy got Whammy Kiss. Bouncing Off the Satellites got no tracks. Cosmic Thing got Roam and Love Shack only(!). Funplex got the title track. And that was it...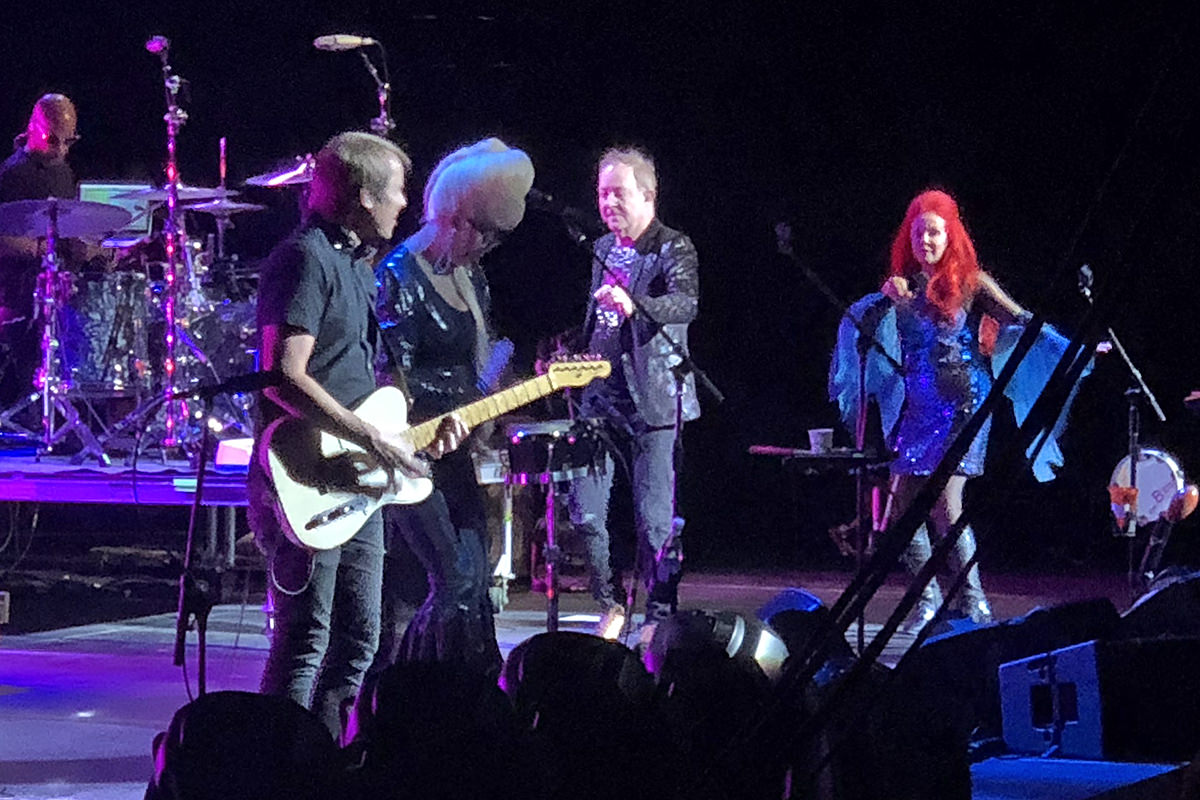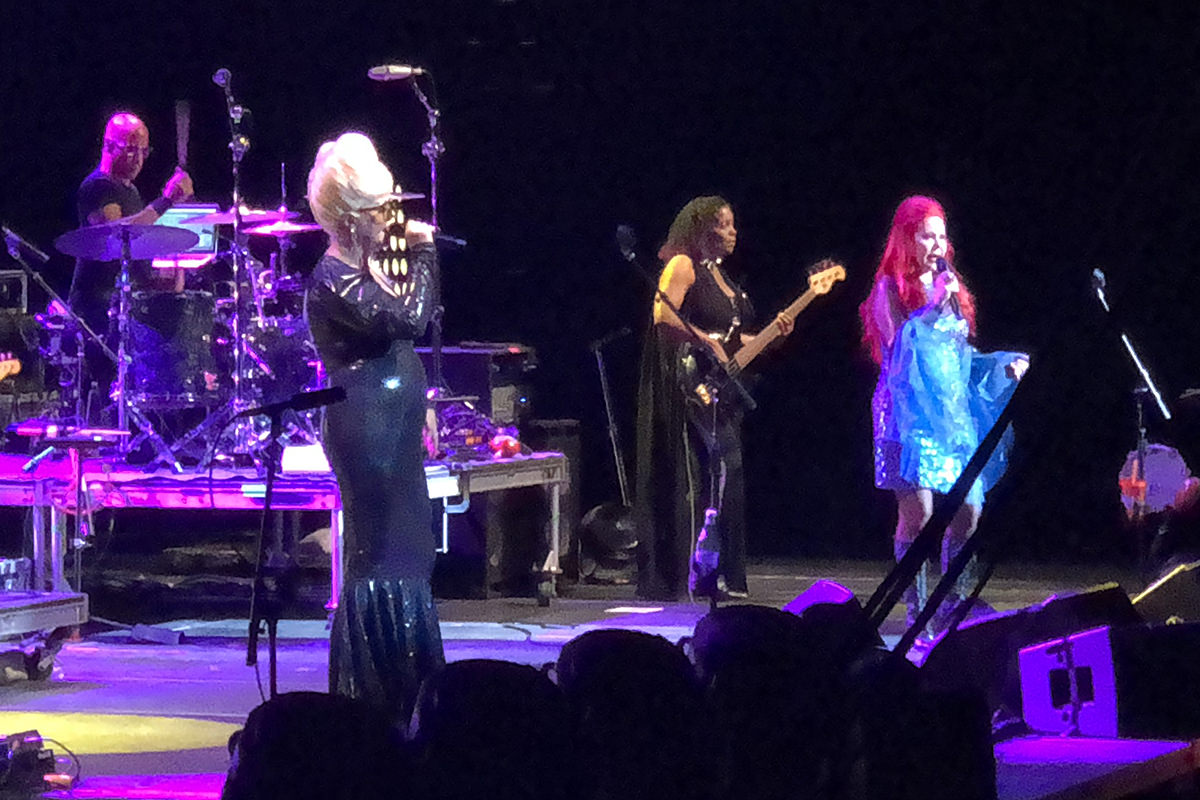 I would have loved to have heard Legal Tender and Song for a Future Generation, which are two of my favorite B-52's songs. They are a fantastic bridge between the two eras of the band in their journey from post-punk new wave to pop sensations. But overall I was thrilled that they played so much from their early days, which was when I fell in love with them.
Culture Club was one of those bands that I appreciated, but never became obsessed with as I did other bands of the day. That being said, I was still very much looking forward to seeing them perform. And I wasn't disappointed. Boy George (and the dozen musicians on-stage with him) blew through all their biggest hits that people wanted to hear (It's a Miracle, I'll Tumble 4 Ya, Time (Clock of the Heart), Do You Really Want to Hurt Me?, Miss Me Blind, Church of the Poison Mind, and Karma Chameleon)... threw in some interesting covers (Let's Dance by Bowie, Everything I Own by Bread, Addicted to Love by Robert Palmer, and Chain of Fools by Aretha Franklin. They also tossed in a couple of more esoteric later tracks (The Truth is a Runaway Train, Different Man, Life)...
I have no idea what was going on with the sound at Maverick Center, which was pretty bad. In addition to Tom Bailey's sound problems, Kate and Cindy's vocals were obliterated through most of the B-52's tracks, and the sound for Culture Club sounded horribly brassy at first... but evened out half-way through (Boy George's vocals were pretty well presented throughout, however). I don't remember these kind of problems when I saw Depeche Mode's "Tour of the Universe" show here.
And so... fun!
Even though I think that I must be getting too old to enjoy concerts any more. I used to love live music. But between shitty sound at the venues and the unbelievably rude behavior of people attending concerts now-a-days, I just feel done.
I mean... never say never... but there's a nice symmetry to my first concert being The Thompson Twins in 1984 and my last concert being Tom Bailey of The Thompson Twins 34 years later.
And on that sad note... time for bed. I fly back home tomorrow.

Tom Bailey's post Thompson Twins music is a nostalgic tour de force for 80's fans, and I am totally in love with his latest: Science Fiction. Yes, he has never been a lyrical genius as he pulls entire songs from cliches and sometimes feels like he comes up with rhymes just for the sake of rhyming, but there's some terrific stuff here.
The guy definitely knows how to write a hook that slays...
My thoughts on the album...
Science Fiction. This song is actually kind of brilliant. Bailey takes the idea of "The Book of Love" and gives it a twist. The "feel" of the song is 80's but has a modern pop sensibility about it.
What Kind of World. My favorite track off the album. Took me a while to pick "¿En que tipo de mundo vives?" out of the lyrics, but this is everything I could have possibly wanted out of this album.
Shooting Star. Such a pretty track. The guitar accents are great, and Tom's vocals are in fine form. If it weren't for the lush production giving it a modern flair, you'd never know this wasn't recorded circa 1985.
Feels Like Love to Me. This is kind of an odd duck on the album... like it was retro-fitted with a couple lines to make it fit a science fiction theme when it just wasn't necessary. Still, it's a nice song and doesn't really suffer because of it.
Blue. And here's what happens when Bailey just writes a really good song.
If You Need Someone. Musically, this feels like the biggest departure from The Thompson Twins, but lyrically it's probably the closest to a Twins song. Probably why I like it so much.
Ship of Fools. You know an album's good when even its weakest link is still totally listenable. It's catchy as hell and the music is beautiful, yes, but that sea-shanty beginning? Yikes.
Work All Day. This feels very much like a song that could have come from the Twins post-breakup with Joe. It's probably my least favorite song on the album.
Bring Back Yesterday. Feels like a very Beatles-inspired song that's somehow been crossed with a Howard Jones mashup. Don't laugh. I'm totally serious. It's a great track.
Come So Far. This early release (the first release off the album, I think?) had me worried about what we'd be getting off the album. It's a nice song, sure, but it's just not what I was hoping for. That being said, I really do like it in the context of the album. It's the last track, and kind of wraps everything up perfectly.
If you're a Thompson Twins fan, the album is definitely worth a listen.
Less than a month until I see Tom Bailey in concert!