Posted on December 20th, 2016

And... I'm home.
Except I almost wasn't, because when my plane landed one of the mountain passes was a complete disaster with chains required and the other was closed. This would have meant adding 1 to 1-1/2 hours to my trip... except the pass miraculously opened up ten minutes before I reached the turn-off.
While there are many ways to get in and out of Redneckistan, there are only two that really make sense when heading to the coast are the two main mountain pass routes.
Stevens Pass (2-1/2 hours) is usually very well maintained in the winter because there's a big ski resort at the summit and they want people to be able to get to it. You're deposited quite a bit north of Seattle, but it's a quicker run so you can usually arrive in a similar time-frame. The major downer is that Highway 2 is a 2-lane affair with not a lot of opportunities to pass slower traffic. Get behind a truck driving 10 miles per hour under the speed limit and you'll be stuck for a while...

Blewett and Snoqualmie Passes (2-1/4 hours) create my preferred route to Seattle. Once over Blewett (a 2-lane highway), you merge onto I-90, which has a 4+ lanes of traffic and a speed limit of 70mph...

Quincy/Vantage/Snoqualmie (3-1/2 hours) is an alternate route you can take when Blewett Pass is closed (which happens surprisingly often). This was the route I was going to take today... until Blewett opened back up at the last minute...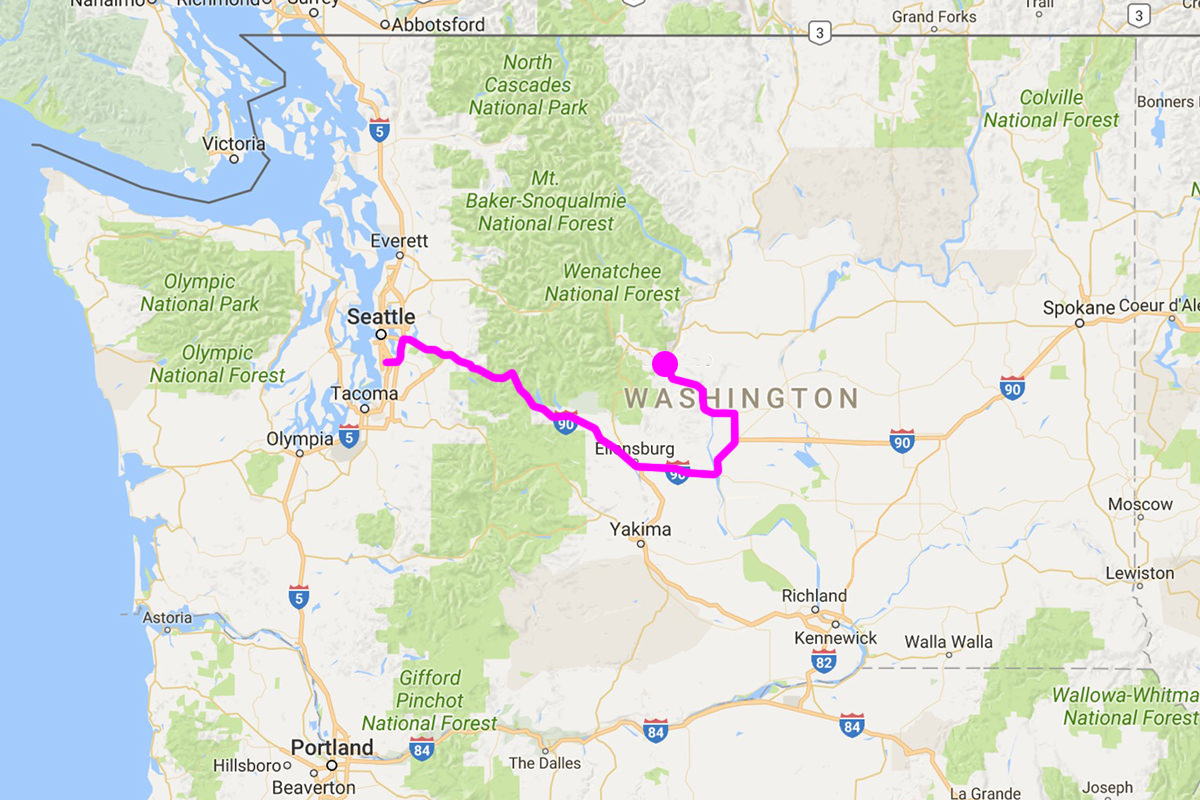 Portland/Central Basin (7-1/2 hours) is the grueling route you take when all hope of getting over the mountain passes is lost. Yes, there are White Pass (5-1/2 hours) and Crystal Mountain (4-1/2 hours) routes you can take, but the odds are very good they'll be either closed (or more trouble than it's worth) if the main passes are closed. I'd rather just bite the bullet and drive home free and clear if it seems that's a better option than waiting out the weather (you can read about one of my times traveling this route right here)...

You can, of course, always fly in/out of Wenatchee (assuming the airport isn't closed) if you don't mind having to abandon your car in Seattle until you can find a way back to it. I've done this at least twice, because sometimes not driving at all is the best option.
Posted on November 16th, 2016

When I woke up this morning I immediately grabbed my laptop so I could take a look at the weather in the mountains. Last night the forecast was for snow, and I didn't know if this would affect my trip over the mountain passes.
The top of the pass webcam was completely obliterated by snow...
Fortunately, the drive over wasn't bad at all. The roads were bare and wet and no trouble to drive on...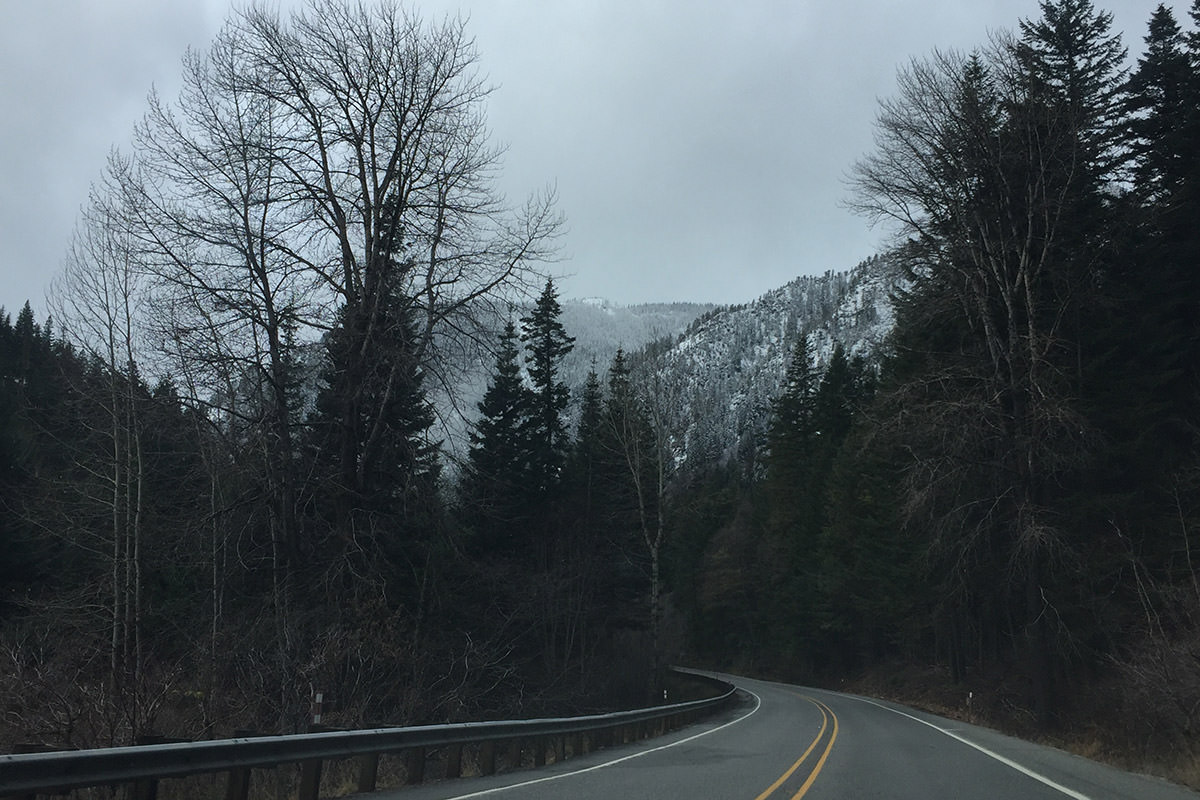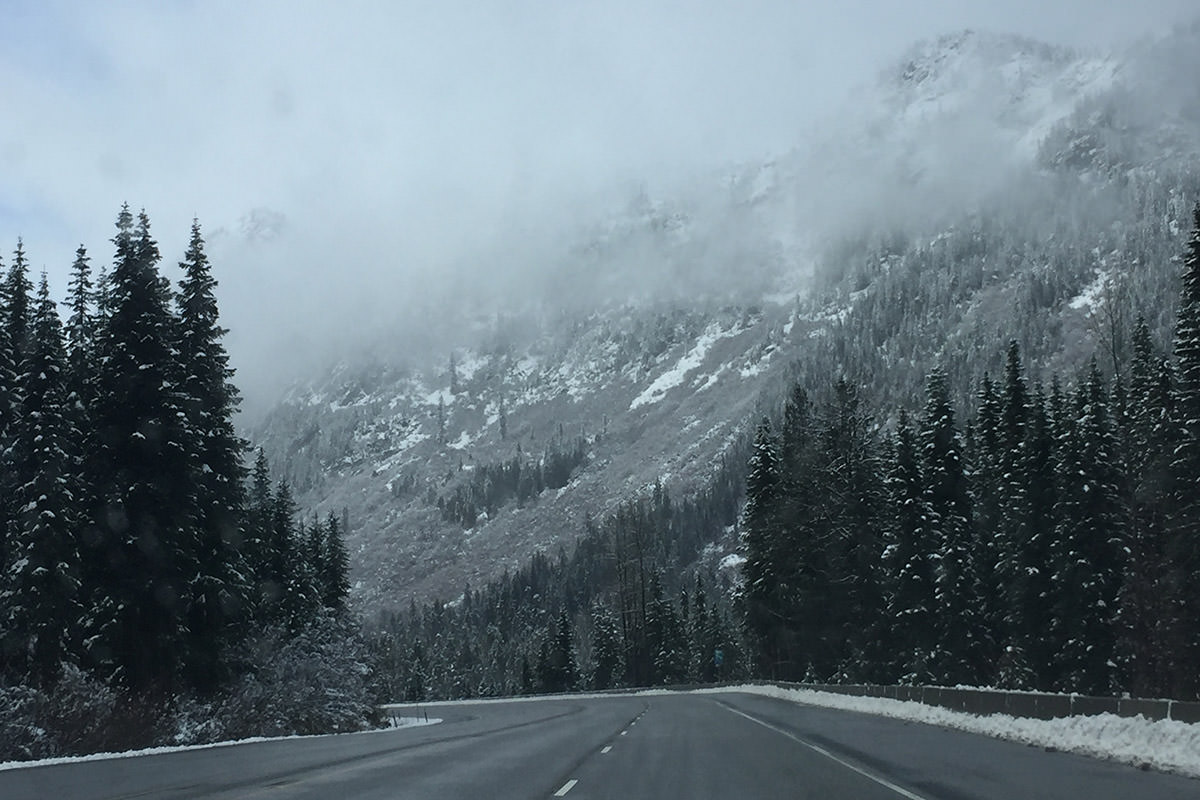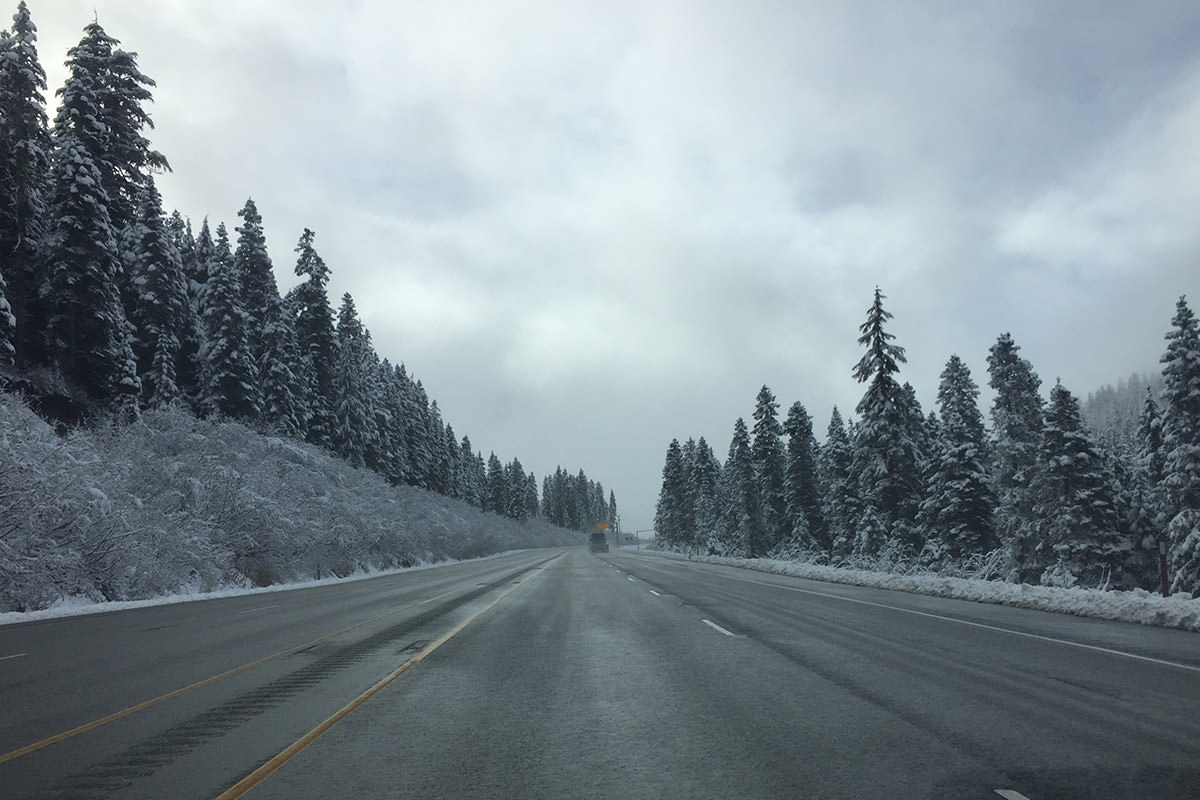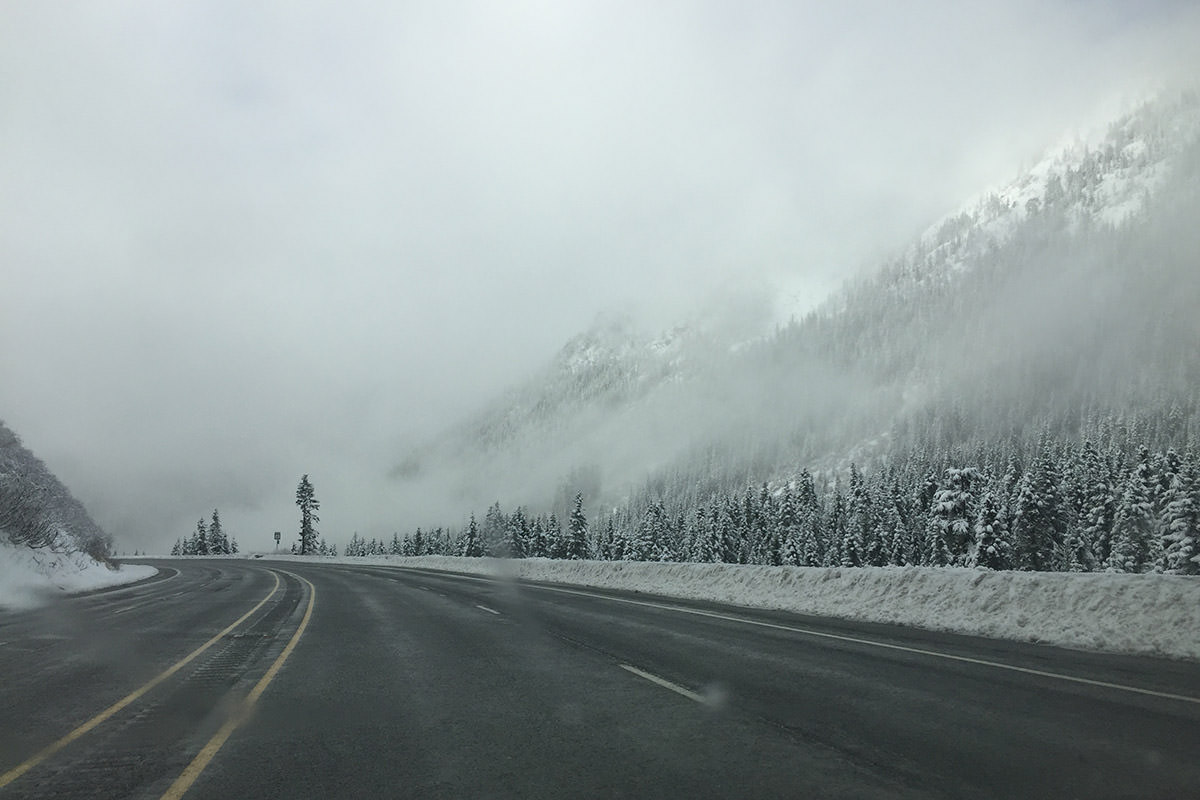 Here's hoping I have this kind of luck for the drive back.
Posted on April 19th, 2016

Despite complaining about bad drivers like... ALL THE TIME... and getting angry a lot at people who choose to focus on texting or eating or video games or anything except driving when on the road... I'm usually able to let it go.
Not today, baby...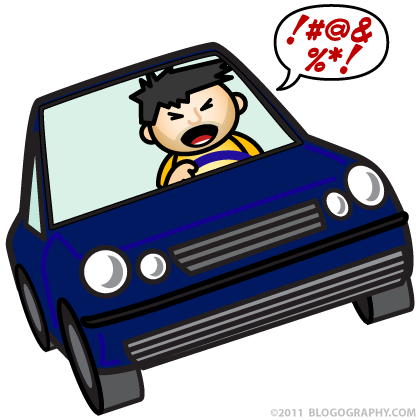 So there I was waiting to turn onto the street where my office is at. An old man was making his way across and I was waiting until he got all the way to the sidewalk so as not to scare him. And also... because it's the law! Any guesses as to what happened in this scenario?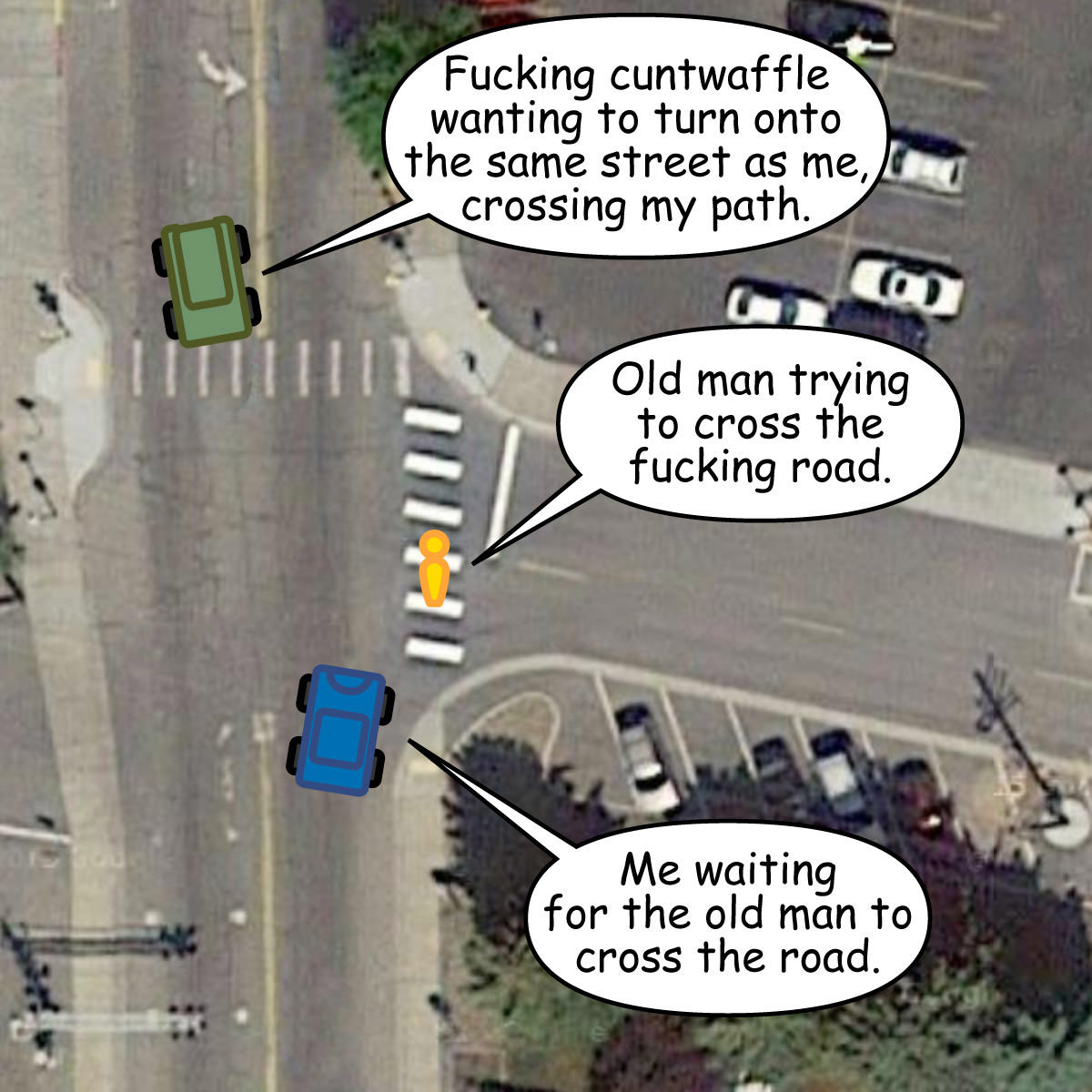 The fact that I used the "c-word" when I absolutely abhor the "c-word" should be your first clue...
Got your guess?
THAT'S RIGHT! The asshole decided to not wait until the old man reached the sidewalk... hell, she barely waited for him to clear the lane... instead she gunned it so she could cut in front of me (WHEN I HAVE THE RIGHT OF WAY, MIND YOU!), cutting me off and scaring the shit out of the old man.
What a fucking cuntwaffle.
Things like this? Impossible for me to let go.
If I had a gun and didn't believe in non-violence as a precept, I would have run her down and shot her in the face.
IN THE FACE!
And so, yeah... road rage. I get that. And, in this case, totally justifiable on my part, I think.
On a side-note... anybody have any guesses as to why the old man crossed the road?
Posted on July 26th, 2015

And... I have no internet. And... I'll be traveling for a week. So this very special HEAVILY DELAYED edition of Bullet Sunday starts... eventually...

• Sisko! I have been totally addicted to the feral rescue project from TinyKittens.com. They've taken in a young feral kitteh named Sisko whom is very, very pregnant. Feral kittehs are a particular challenge in that they have no trust in humans whatsoever and have to be handled delicately. When they're pregnant, it's doubly so. You can drop by and watch her live here. Or relive past videos like this one...
Not a very comfortable-looking momma, that's for sure.

• Asshole! Just in case you need lessons...
I meet at least a half-dozen professional asshole drivers every day!

• Biblical! A very interesting look at "Your Deeply Held Religious Beliefs."

• Electra Woman! This is really happening...
Flawless casting.

• Pointless. Can I be honest with you? When celebrities completely miss the point on something and go all sanctimonious with their bullshit, it drives me crazy...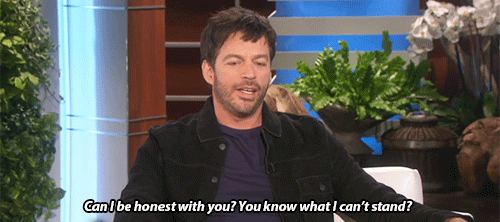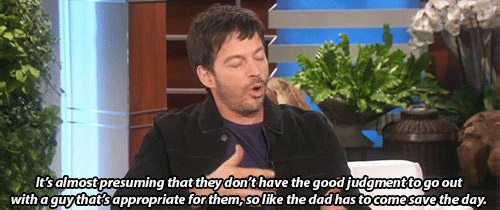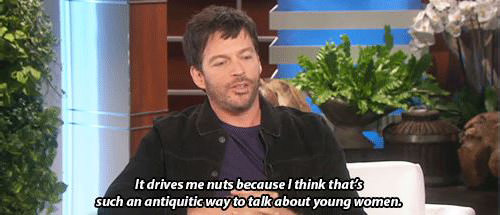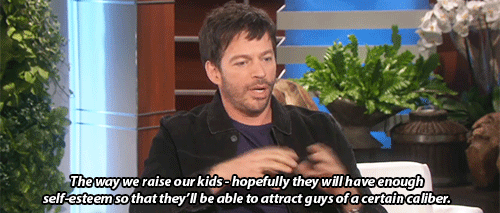 Listen, Harry Connick Jr., that's not what people are saying at all. When somebody says "better get a shotgun" because your daughter is of dating age... this has absolutely nothing to do with your daughter, her self-esteem, or her judgement. It has everything to do with the fact that horny teenage boys are going to be busting down your door trying to plan and scheme to date your daughter... or, more likely, have sex with your daughter. Your misunderstanding here is that only guys "of a certain caliber" are going to be attracted to her when, in fact, every heterosexual boy on earth is going to be attracted to her. Especially in today's highly-sexualized society. The metaphorical shotgun is so that you can fend off the bastards so your daughter has the opportunity to attract the guys of the caliber she deserves. So climb off your high horse and calm down before your inane rant makes you look like an idiot or something.

And, I'm out. Here's hoping this gets posted before next Bullet Sunday comes around...
Posted on May 7th, 2015

Realistically, there are three routes I can take to get home from my office. Two of them are in town and take about 5 minutes each on average. The last one involves jumping on the highway and takes about 7 minutes on average. So, all things considered, ridiculously easy commutes.
Except for yesterday.
I was already on the highway, so I took the "long" way home. Only to find that the route was blocked by a jackknifed semi on the bridge that crosses back across the river. This meant I had to cruise 15 minutes out of my way in order to get turned around so I could take Option No. 2.
Which was also blocked because a semi had tried making a U-turn (or something) and drove off the road. This time I took a photo because I could barely believe it myself...
Police were redirecting traffic on both sides, so no joy there. This time it was ten minutes out of my way to get back to Option No. 3.
Which was also blocked.
Somebody backing their motorhome across both lanes of traffic and not truly understanding how to steer when moving in a direction that's not forward.
As I was sitting there waiting, my mind was trying to come up with yet another route that would get me home. But before I managed to wrap my brain around it, the motorhome driver miraculously figured out that left backs left and the road was open for business once again.
I left work at 5:05.
I pulled into my driveway at 5:32.
Which works out to twenty-seven minutes to drive 1.3 miles.
The next time somebody tells me that I'm "so lucky" to live in a small town where I don't have a difficult commute gets punched in the dick.
Posted on April 8th, 2015

Back in February I wrote about my 5-minute commute to work and how it is responsible for half of my rage each day because people are stupid. It just doesn't seem possible that such a tiny span of travel time could deal so much damage, but it's true.
And it's getting worse.
Most every day it seems as though nobody is paying attention and nobody is using their turn signals and nobody is going the speed limit and nobody knows how to frickin' drive.
So I've started chanting whenever I'm in the car now.
It's the only thing that keeps me from going insane...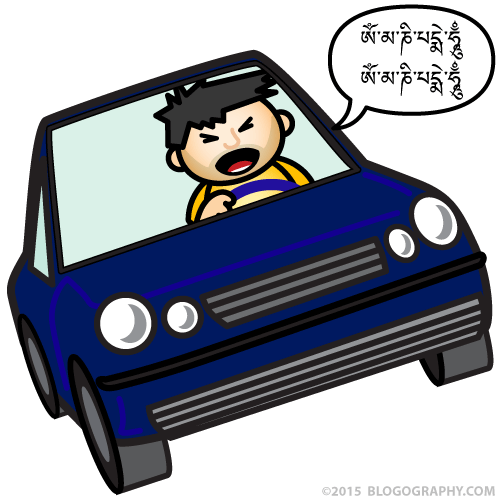 And now, if you'll excuse me, I'm off to work.
Wish me luck I don't light anything on fire.
Posted on November 18th, 2014

The drive home from the coast was surprisingly sedate.
Meaning nobody did anything to piss me off so badly that my road rage escalated to the point where I was wanting to kill people.
Always a plus for somebody trying to stay out of prison.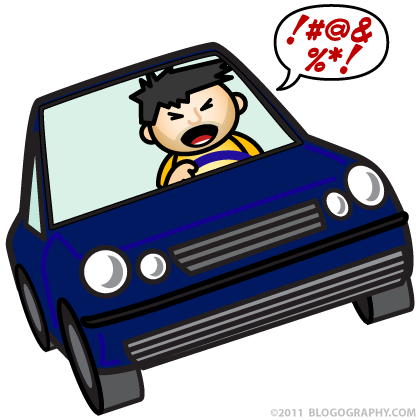 Which is everybody, I guess.
Posted on August 15th, 2014

"Please calm down."
So there I was fueling up at the mini-mart when I see a woman drop a can of soda as she's fiddling with her keys. This causes the guy sitting in the car next to her to scream "YOU ALMOST HIT MY CAR YOU DUMB BITCH!"... and I'm left wondering two things...
What if the can had ruptured and sprayed soda on that guy's car? How mad would he have been then?
Is the woman going to be okay? She understandably looks upset. What if she's struggling with more than her keys, and being called a "dumb bitch" over something that was clearly an accident is all it takes to break her? What if this was the last straw? She looks so sad. Do I yell something? What can I say? Would I just make things worse? Should I try to follow her to make sure she's alright?
This had me wondering two more things as I watched the woman drive away...
Will this gas hose reach far enough to douse that asshole's car in gasoline?
Do I have any matches or a lighter somewhere in my car?
And this had me further wondering...
Since the can didn't hit his car... how hard would it have been for the guy to ask "Do you need any help there?" or just ignore the situation entirely? Nothing was damaged... nobody was hurt... how does screaming over something so unintentional help anything?
Accidents happen to all of us. Are we really such angry creatures that we can't try to treat people who have an accident like we would want to be treated when we make one?
This didn't happen today. It happened years ago.
But I still think about it often. Mostly as I struggle to stay positive and be sure I have a kind word for everyone when things go wrong.
I also think about it when I see things like this...
The guy made a mistake. But he didn't drive off and abandon the other driver... he admitted his error and stopped to be sure the person that he ran off the road was okay. And even when faced with her anger, he didn't shy away... he tried to calm her down so she wouldn't be driving in such a crazy, rage-fueled state of mind.
What a decent human being he is.
Which has to be tough in the face of a racist piece of shit like this psychotic bigot. I mean, I know she's angry, but really?
If this gentleman can keep his cool and maintain kindness while enduring this kind of crap, there's no excuse for me... her... or anyone... to act that way. No matter how upsetting the situation may be. Nobody should have to endure that kind of abuse.
Even you.
Especially you.
So try to hold on to kindness in a world that's anything but kind and maybe somebody will do the same for you.
Posted on August 7th, 2014

Last night was not a good night.
I decided to "play it safe" and have a veggie burger for dinner at Robin Robin instead of eating someplace more exotic. This resulted in four hours of food poisoning so bad that it had me wondering if I had contracted the ebola virus. I think my spleen liquified and blew out my butt at hour three. Not surprisingly, sleep was very tough to come by, and having to go to work in a zombie-like state was no fun at all.
Driving the three hours home in a zombie-like state was even worse.
But the trip was worth it for two reasons.
1) Yokes Grocery carries Yoo-Hoo...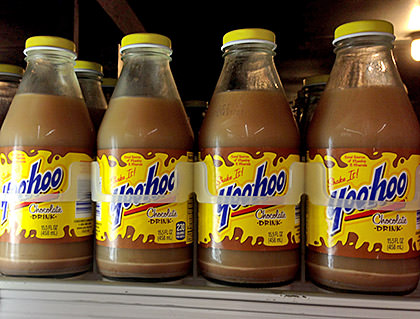 Nectar of the gods!

2) You can still get David's DaVinci Pizza at Famous Ed's...

Best road pizza ever!

And then it was time to head home, though the urge to go car shopping was strong...

Hey dawg, WE FINANCE!!! Thanks, Poochie!

The drive home was agonizing, because I was never able to go the speed limit. There was always somebody driving slow in the passing lane who wasn't passing anybody...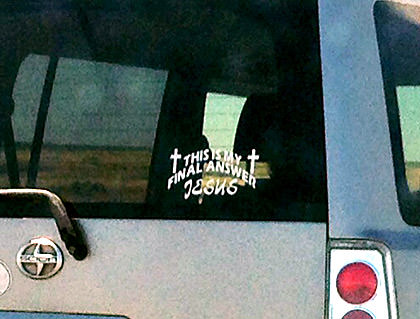 I'm glad that you've found your "final answer" in Jesus... really I am... maybe if you pray hard enough,
JESUS WILL ANSWER AND TELL YOU TO STAY OUT OF THE PASSING LANE IF YOU'RE NOT PASSING SOMEBODY!

Then you've got trucks passing somebody, but not fast enough to keep the cars from piling up...

Can't say I blame him... the motorhome WAS GOING 52 IN A 70MPH ZONE!!!

Driving frustrations and ebola aside, I made it home in one piece, so I guess that's all that really matters. And now I've got leftover pizza for breakfast. Life is good.
Posted on May 8th, 2014

My drive to work is only five minutes long.
Coming and going each day I see more ridiculous crap on the road than should be possible in such a short commute... and yet, every day I am reminded that nothing is "impossible." People wandering all over the road because they're busy talking on mobile phones. People driving off the road because they're texting. People driving at insane speeds for a residential area. People driving half the speed limit and not giving a shit that they're backing up traffic. It never ends.
And today I saw a woman KNITTING WHILE DRIVING.
I shit you not.
She was all "knit one, pearl two" with her hands and somehow steering using her forearms pressed against the wheel.
I need to get a mountable video camera and start a YouTube channel.