And... I'm home.
Except I almost wasn't, because when my plane landed one of the mountain passes was a complete disaster with chains required and the other was closed. This would have meant adding 1 to 1-1/2 hours to my trip... except the pass miraculously opened up ten minutes before I reached the turn-off.
While there are many ways to get in and out of Redneckistan, there are only two that really make sense when heading to the coast are the two main mountain pass routes.
Stevens Pass (2-1/2 hours) is usually very well maintained in the winter because there's a big ski resort at the summit and they want people to be able to get to it. You're deposited quite a bit north of Seattle, but it's a quicker run so you can usually arrive in a similar time-frame. The major downer is that Highway 2 is a 2-lane affair with not a lot of opportunities to pass slower traffic. Get behind a truck driving 10 miles per hour under the speed limit and you'll be stuck for a while...

Blewett and Snoqualmie Passes (2-1/4 hours) create my preferred route to Seattle. Once over Blewett (a 2-lane highway), you merge onto I-90, which has a 4+ lanes of traffic and a speed limit of 70mph...

Quincy/Vantage/Snoqualmie (3-1/2 hours) is an alternate route you can take when Blewett Pass is closed (which happens surprisingly often). This was the route I was going to take today... until Blewett opened back up at the last minute...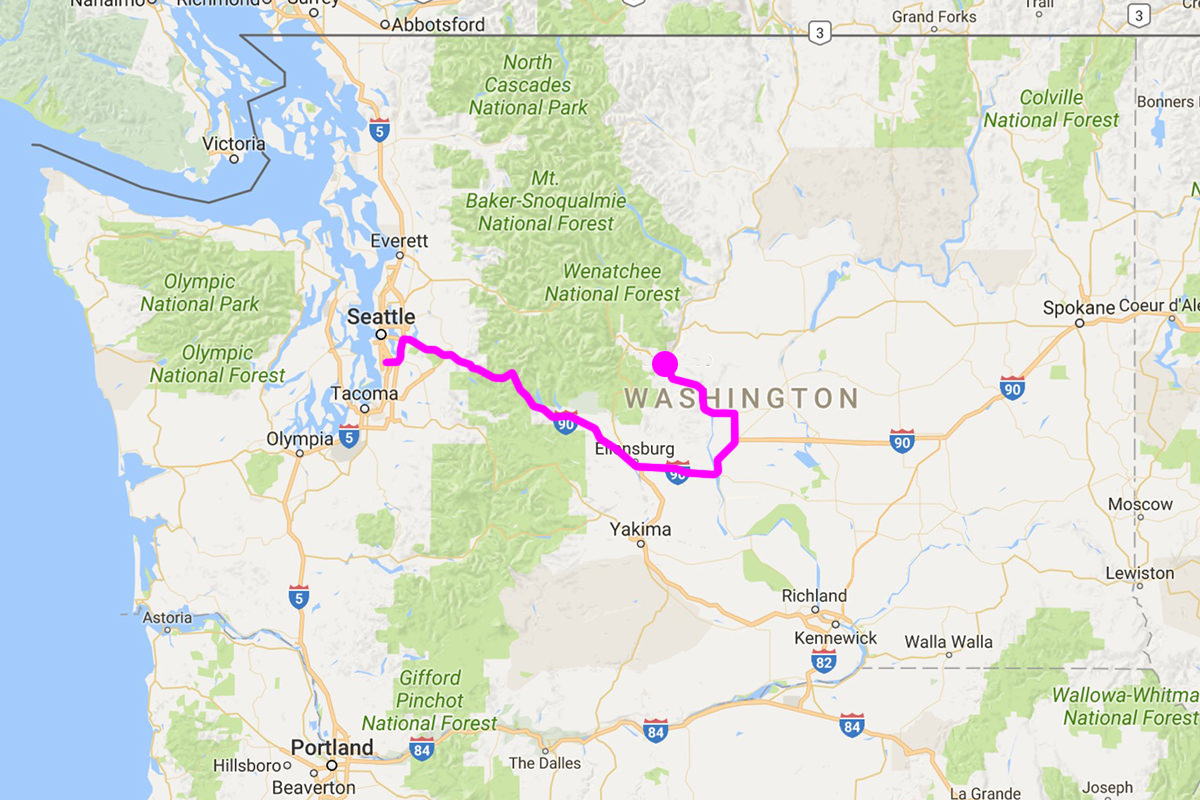 Portland/Central Basin (7-1/2 hours) is the grueling route you take when all hope of getting over the mountain passes is lost. Yes, there are White Pass (5-1/2 hours) and Crystal Mountain (4-1/2 hours) routes you can take, but the odds are very good they'll be either closed (or more trouble than it's worth) if the main passes are closed. I'd rather just bite the bullet and drive home free and clear if it seems that's a better option than waiting out the weather (you can read about one of my times traveling this route right here)...

You can, of course, always fly in/out of Wenatchee (assuming the airport isn't closed) if you don't mind having to abandon your car in Seattle until you can find a way back to it. I've done this at least twice, because sometimes not driving at all is the best option.