Apparently squatting down to apply and remove chains to my car for the drive over the mountains yesterday worked some muscles I haven't used in a while... because my gluteus maximus is all kinds of sore today. Guess I need to look into assercize or something like that. Or, I dunno, just exercise at all maybe?
And speaking of chains...
Yesterday after I made my way through Tourist Town, there's a sign before you head into the mountains advising you as to road conditions and closures and such. If the roads are impassable, there's also an arm-block that drops down to keep people from going any further.
This was the sign which warned me that chains were required over the pass... 21 miles ahead.
Some people decided that they didn't want to wait 21 miles and were pulling over to apply chains for driving on bare roads. Since the roads were bare, everybody with chains was driving way too fast. And so... chains were flying off tires and being busted to shit left and right. Which meant that some people wouldn't have chains for the pass and would be ticketed if caught.
Welcome to the hazards of winter driving.
But it was worth it to spend the holidays with friends...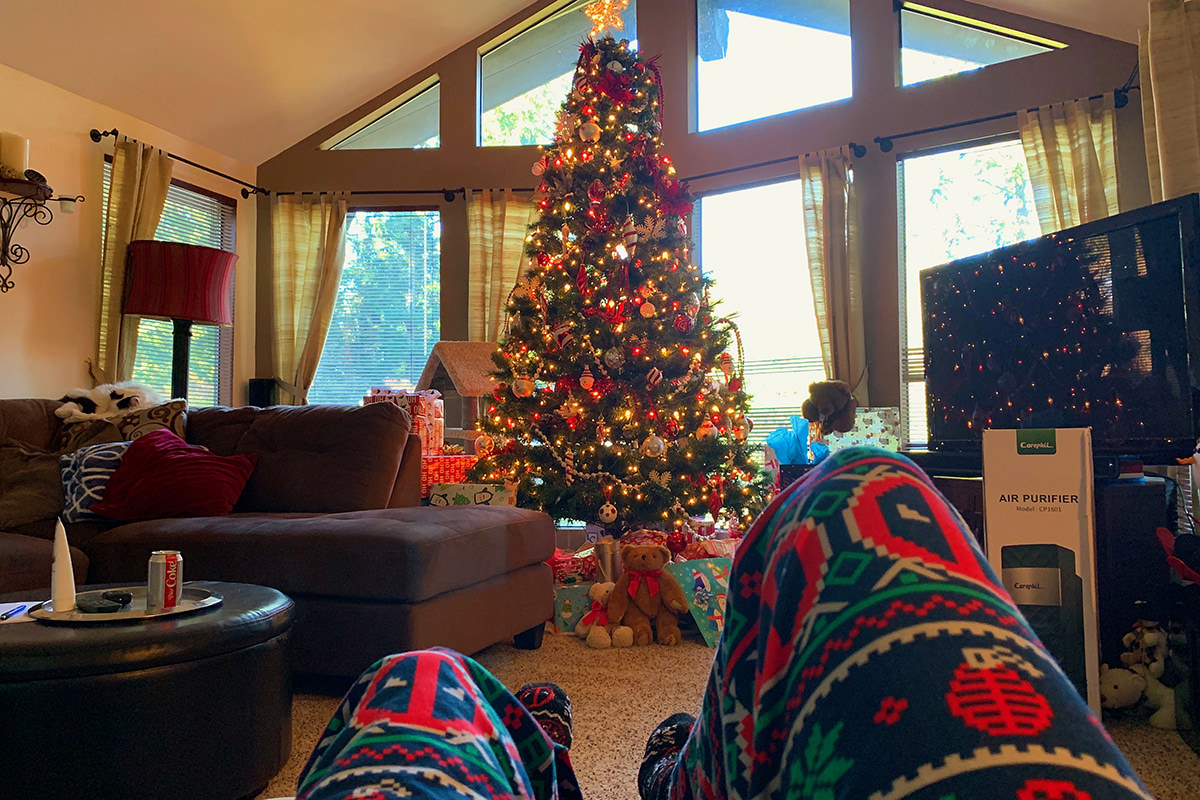 Bring on the jolly fat man!