Before heading to the airport to turn in our rental car in St. Louis, we stopped for gas so we wouldn't have to pay the insane refueling fee that the rental car places charge.
As I was standing there waiting for the tank to fill, I saw this...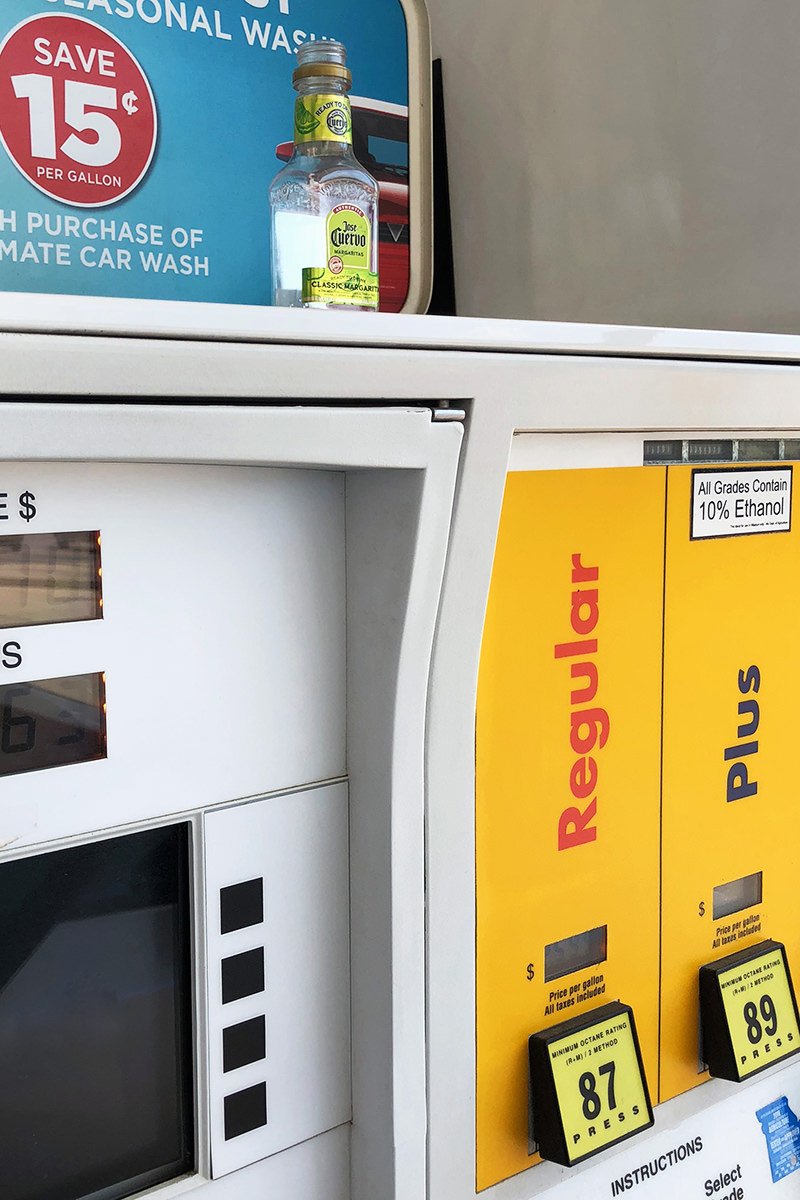 Here's hoping it wasn't the driver, but I'm guessing it was.
Given the non-stop trainwreck of horrors that has been drinking-and-driving, you'd think that people would learn something. How many more lives have to be destroyed before people learn something?