Driving in the snow and ice is not that tough if you have experience and good tires.* I've been driving in this stuff for decades and my tires (which I originally purchased for my mom) are the best money can buy... so not such a big deal.
What is a very big deal is other drivers on the road. A significant portion of which are total idiots and raging assholes.
They drive too fast for conditions. They drive way too aggressively. They follow too close. They don't pay attention. They pull out in front of you. They cut you off. All of which is bad when the roads are perfect and dry... but when they're covered in ice and snow? Disaster. You may be able to drive in the stuff, but your ability to do so safely depends on how others are driving.
I was fairly lucky on my way home today. Had a dumbass pull in front of me once and had somebody following way too close, but it was a pretty easy drive because the plows were out keeping things clear.
Here's a short 30-second video of me at the top of the pass...
Music by Ikson
Fun stuff.
And now I'm home safe and sound where I have two cats who are very happy to see me.
Though Jake is slightly more interested in the snow that's been dumping down in buckets. After making sure it was really me, he bolted outside to watch the flakes fall...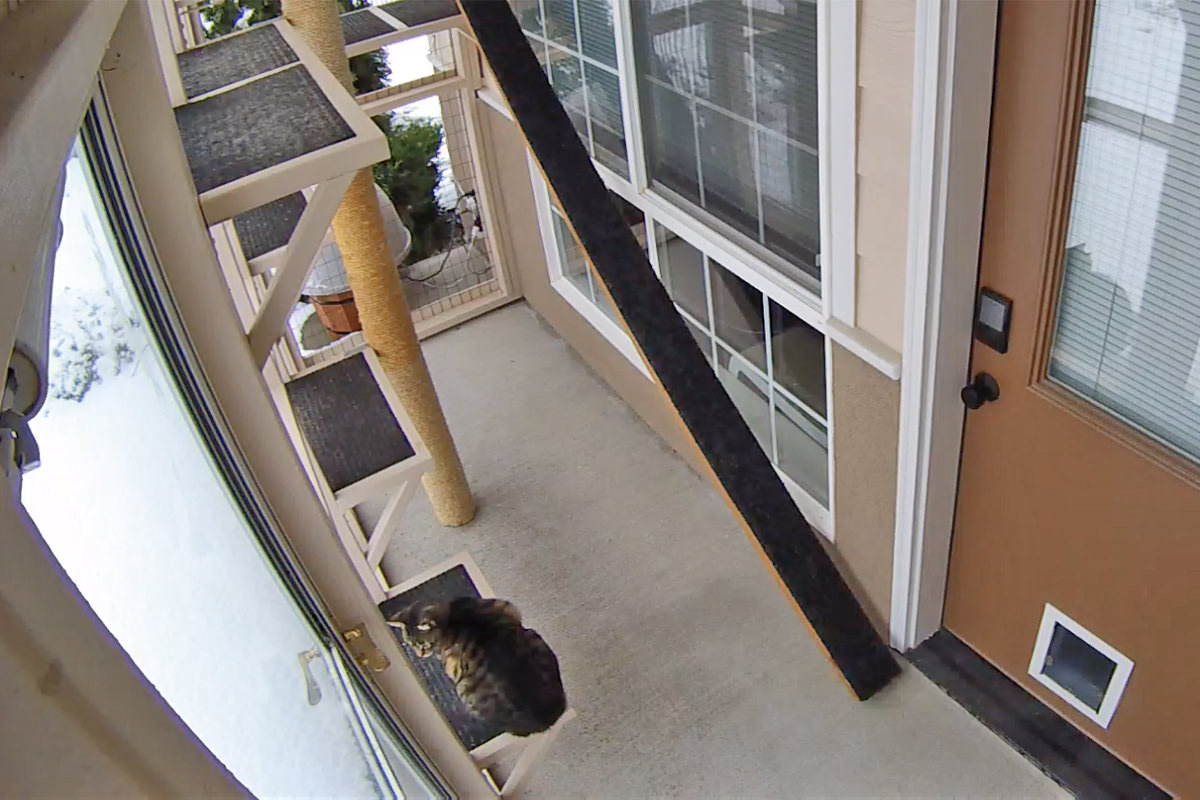 And that's that. My last trip of the year.

*Want to know what is tough to drive in? Slush. Especially deep slush, which can easily suck you in and pull you off the road in a heartbeat. I'd drive in just about anything before I'd drive in slush, and 90% of my driving horror-stories have slush involved.