The first two comic books I ever bought were Green Lantern #121 and The Flash #277. I ended up liking Green Lantern best because his stories were cosmic in scope and seemed more imaginative. Whatever Hal Jordan could dream up, his magical ring could make a reality... what could be cooler than that?
How about a Green Lantern movie?
Last August there was an announcement that a GL movie was going to enter production. I was excited. Now there's news floating around that my hetero-man-crush Ryan Reynolds has beat out Justin Timberlake and Bradley Cooper for the role. Now I'm estatic. I can only hope that they REMAIN FAITHFUL TO THE SOURCE MATERIAL and come up with a decent story. A Green Lantern film should be EPIC. He should battle bad-ass villains like Sinestro and Star Sapphire... not lame-ass regular-people villains that shouldn't even be a challenge. There should be aliens and space battles. There definitely should be Abin Sur and the Guardians... DON'T FUCK WITH GREEN LANTERN'S ORIGIN, OTHERWISE IT ISN'T GREEN LANTERN!!
The massive box office from the Batman and Iron Man movies should prove that you can remain faithful to the source material and still have a successful film. Hopefully the people behind Green Lantern understand that...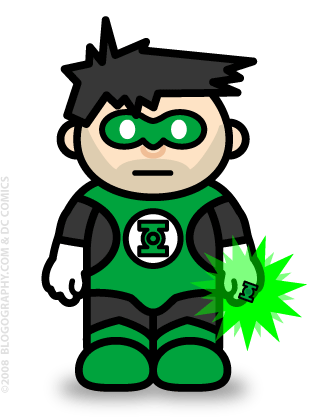 In other news... final dates have been set for Davelanta 3 (August 1st) and Daveorado (August 22nd)...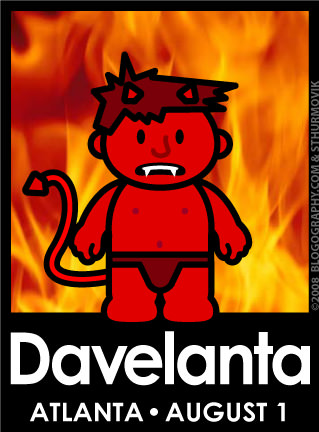 The Daveil went down to Georgia...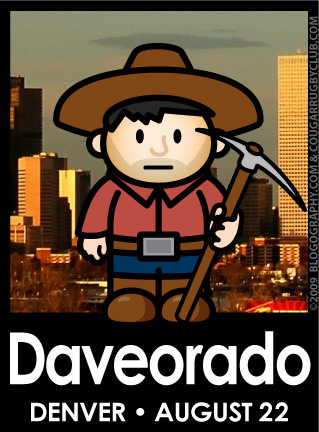 A run to the Rocky Mountains...
If you haven't already contacted me and would like to meet up with some cool bloggers in Atlanta or Denver, just send me an email at dave@blogography.com and I'll let you know when we have details!