Blogography is locked and loaded, so Bullet Sunday starts... now...

• Buzz! When my hair gets so long that I have to blow-dry it, something has to be done. But since I spent all my money on new Gingher shears yesterday, I couldn't afford to get a haircut. Fortunately, a Google search convinced me that this was something I could do myself.
And, because I'm me, I live-Tweeted the whole thing...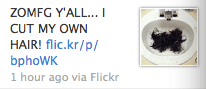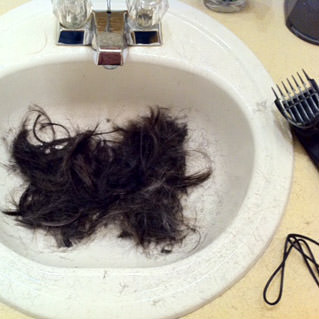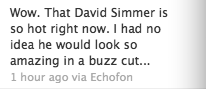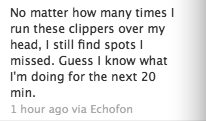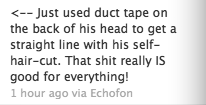 And this is how it all turned out...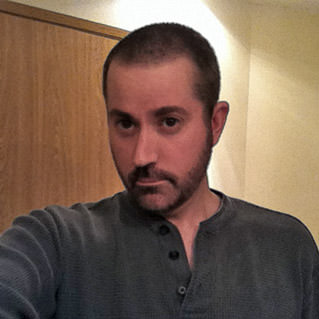 Not bad for free! I should totally give myself my own medical advice now.

• LEGO! The more I see of the LEGO Lord of the Rings MiniFigs, the more I realize that my life will not be complete until I possess them all. I mean, come on! Has there ever been a LEGO MiniFig cuter than LEGO Hobbits?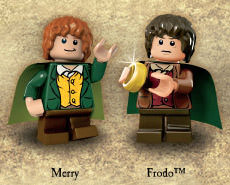 And has there ever been a LGO MiniFig scarier than LEGO Gollum?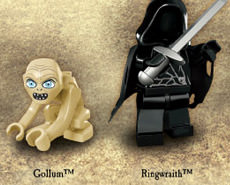 I mean, seriously...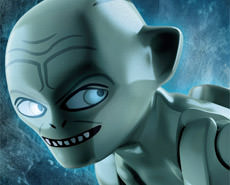 SERIOUSLY!!...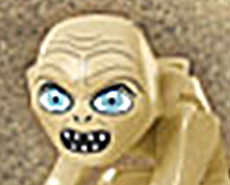 I can't wait for The Preciousses to be mine!

• Miley! Yes, as I've said a number of times now, I'm a fan of Miley Cyrus. She was funny as hell in Hannah Montana, and she's had some good songs come out of her music career. But the thing that fascinates me most is how she's unapologetically taken on a role in leading her generation towards acceptance and equality...
"We all should be tolerant of one another and embrace our differences. My dad, who is a real man's man, lives on the farm and is as Southern and straight as they come. He loves my gay friends and even supports same-sex marriage. If my father can do it, anyone can. This is America, the nation of dreams. We're so proud of that. And yet certain people are excluded. It's just not right."
—Miley Cyrus, Glamour Magazine
This is what scares the shit out of the backwards, crazy-ass, hard-core anti-equality crowd... the future is coming, and their antiquated bigotry is not a part of it. Game over. It's only a matter of time.

• Sweet! I swear, at a time when our horrible society has me convinced that we all deserve to be extinct, something like this comes along to restore my faith in humanity. I love it...

• Network! Today I dug out an old "Airport Express" unit for my new computer at work. Since the iMac only has one ethernet port, I thought perhaps I could use WiFi for my second network connection. Ten minutes later, I found out I could. Apple has a "Bridge Mode" which allows you to put a WiFi interface on an ethernet connection. Simple!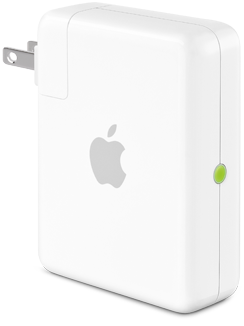 Since this is an older model, it can only do 802.11g. If I want the speed increase of 802.11n, I'll have to shell out $99 for a newer model. But the IEEE just released a draft of the even faster 802.11ac standard back in November, so maybe I'll wait for that.
Even though iMac won't be able to take advantage of it, who wants to buy old technology?
Of course, all technology is old technology when you think about it.

• Avengers! Holy crap. Seriously, HOLY CRAP...
A super-hero team movie done right is the dream of every comic book fanboy. Given what I've seen so far, my expectations are impossibly high for this film. May 4th cannot get here soon enough.

And now... PUPPY BOWL!!!