And so it's time once again to tune into the Apple World Wide Developer Conference keynote to find out what everybody's favorite fruit-based tech company has up their sleeves for second quarter 2017.
I have to admit, I no longer get ramped up for these Apple things like I used to. In the past, I would take a frickin' vacation day when the WWDC keynote was unspooling just so I could unpack all the Apple goodness that had been unleashed. I'd pour over every minute and blog epic breakdowns of everything that was announced.
Now?
Well, I'm still excited over Apple's stuff... they're an exciting company. But the way they keep screwing up has me less enthused than I once was. I bought into their HomeKit home automation tech, only to find out that it is a total load of crap. They keep making "pro" equipment that isn't for "pros." The reliability of their products is in the toilet, and the way they address their lack in quality is bullshit. Meanwhile Microsoft is killing it with their Surface line, easily picking up the pro design market that Apple is abandoning.
But I digress.
Rather than have to watch hours of keynote like I did, here's a 19 minute recap that tells you everything you need to know (assuming you haven't seen it already)...
And here are my reactions...
Amazon on Apple TV. It's about frickin' time. I mean, I know this was probably more an Amazon issue than an Apple issue, but the wait has just been silly. A pity that the Apple content delivery is so shitty. I still can't get reliable streaming of my Apple video purchases despite every other streaming service in existence working perfectly fine... even on my AppleTV.
watchOS 4 Some nifty features. It's interesting how Apple has cracked the nut here that so many companies have failed with. Problem is that the watches are still too thick and clunky to be comfortable on me.
MacOS High Sierra. As the self-proclaimed "Heart and Soul of Apple," the company sure doesn't seem to be putting the Mac on the same level as their phone/watch/tablet products. This update to the MacOS offers some interesting features... in particular the new file system that's been a long time coming... but most of it is fluff. Where is the groundbreaking innovation that's going to keep the Mac platform moving forward? Certainly not at this keynote.
VRkit. Mass adoption of Virtual Reality isn't going to happen until it's much cheaper... and a hell of a lot less cumbersome and uncomfortable. When Apple releases VR that's accessed with a pair of glasses instead of some janky headset, maybe I will get excited. But now? Interesting and entertaining for early adopters, but it's got a long, long way to go before it's an essential technology.
iMac Pro. Why the fuck can't Apple get it through their heads that all this "pro" equipment they are releasing is not what pros are wanting? Your "pro" Mac option is now a fucking iMac? An iMac? A $5000 computer you can't expand or self-service? Oh... but it comes in fucking "Space Gray," so that makes up for everything! Give me a fucking break. Yes, it's an awesome computer... a powerfully awesome computer that looks great... but it is NOT WHAT PROS ARE LOOKING FOR!
iOS 11. Messages syncing is great, Personal Apple Pay is wonderful. Upgraded Siri is awesome... especially the translation feature! Siri learning and persistence is cool. Photo upgrades are welcome. New Control Center is overdue. Do Not Disturb while driving is critical to help keep dumbasses from being dangerous on the road. ARkit augmented reality is sweet, but kind of gimmicky.
iPad Pro. Wishing this was my iPad. The upgraded display is phenomenal, and looks like it will make using Apple Pencil even more remarkable. But the best part is the new size. The move from 9.7" to 10.5" feels like the perfect move... just a little bit more room to be more productive, but not to the cumbersome degree of the 12.9" model. I don't know that these new iPads are the ideal answer to Microsoft's Surface, but it's definitely a step in the right direction. But at a price.
iOS for iPad. If Apple keeps bringing desktop features to iPad, pretty soon they won't need to sell desktops. Which is probably the ultimate goal here. File management is finally here and, while not as feature-rich as I had hoped, it's still very much a step in the right direction.
HomePod. I'll buy one. Absolutely. This is the perfect device for playing music in my bedroom... perhaps even in my living room. But when it comes to home automation, it's too little too late. WAY too little because it relies on Apple's shitty HomeKit technology that I've abandoned. WAY too late because Amazon's Alexa does so much more in every arena, and already controls my home automation perfectly. To me, this is competition to SONOS, not Alexa. Maybe one day that will change, but Apple is going to have to integrate with other systems like Amazon has done in order to make any headway.
All in all... some nice upgrades in the OS and software departments, but more of the same bullshit for pro design users. A market Apple used to own, but is throwing away with gleeful abandon. Leaving me to wonder if my next computer will be running Windows. My license for Adobe's Creative Cloud Suite works for Mac or Windows, and they function the same on both systems. Food for thought.

Much to my shock and dismay, my faithful iMac died a horrible death for no apparent reason after a mere four(!) years. My guess is that the video card crapped out but, as you would expect from an all-in-one unit, it's not like I can rip into it and effect repairs. So I am now using a shiny new iMac with 5K Retina Display at work.
Since I have a Retina Display on my MacBook, which is admittedly very nice, I didn't think going full-Retina on my desktop would be a big deal.
I was so wrong. This display is the most glorious thing I've ever seen in my life.
The Sistine Chapel? Utter shit by comparison.
I don't want to look at anything else ever again unless it is displayed in this iMac...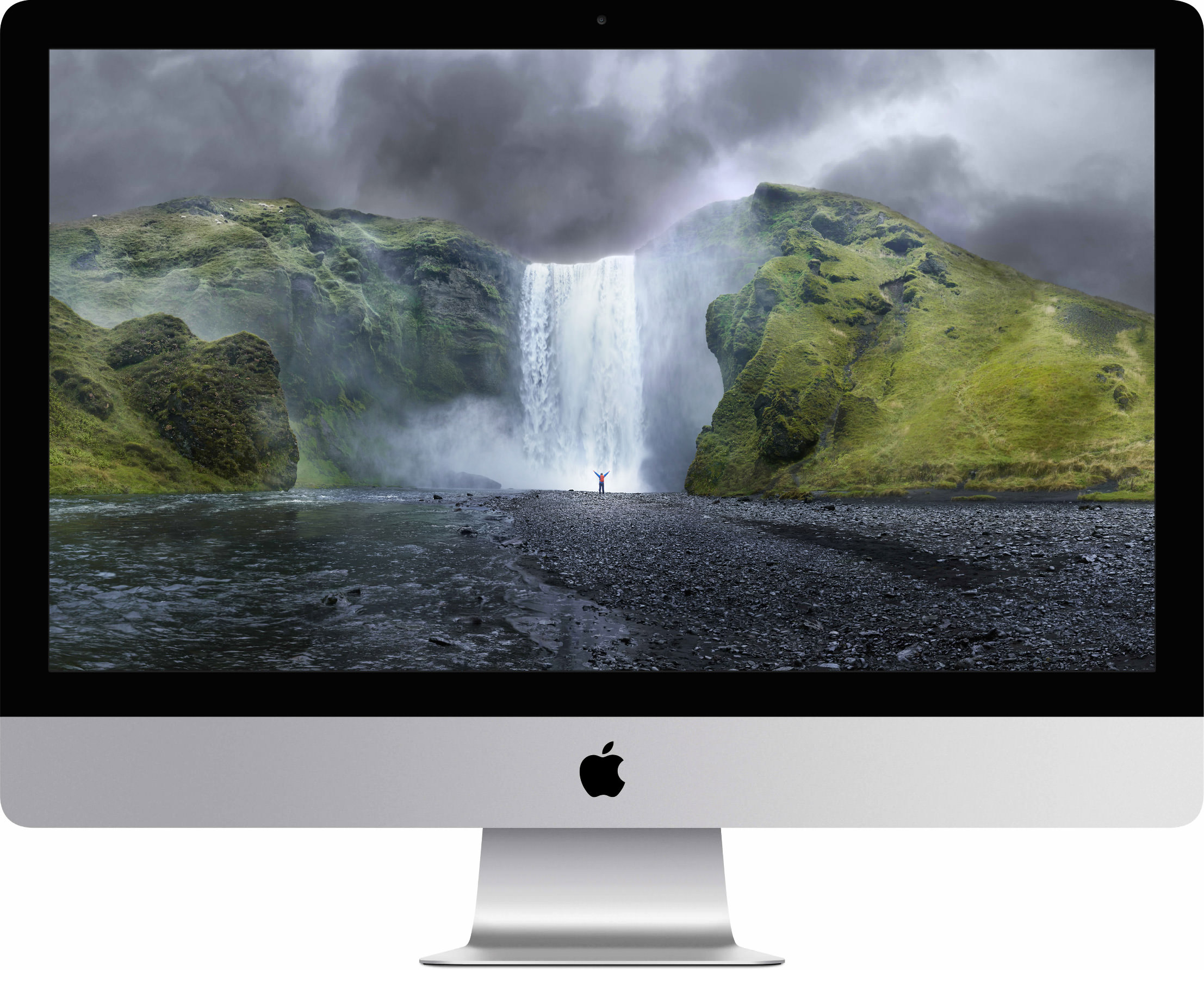 I'm not sure how I managed to avoid sneaking into an Apple Store and taking a look at this jaw-dropping piece of Apple hotness over the past five months since release, but I'm kinda glad I didn't. Because firing up a 5K display and seeing just how amazing it looks is something you can only do once, and having it be on your own machine is priceless...
What's even more amazing than how it looks is what it costs. Or, more accurately, what it doesn't cost. To purchase a 5K display alone will cost you around $2,500. The iMac with Retina 5K Display starts at... wait for it... $2,500. And you can bet your ass that Apple's display is probably superior quality to boot. Which means the best 5K display on the market essentially comes with a pretty decent Mac attached for free.
To power such a massively beautiful display requires all kinds of technological advancements that Apple goes over in detail here. Sure it all sounds very impressive and everything... but there's simply no substitute for sitting in front of the machine and looking at some great quality photographs. Or reading small text. Or just looking at the icons in your Apps folder. Everything is so incredibly sharp... so mind-bogglingly vibrant... so orgasmically beautiful... that you have a hard time believing you're looking at a computer display. It's higher res than HD. It looks better than the best quality print you've ever seen. There's just no comparing it to, well, anything, really. The future is here, and it's stunning...
But what about that Mac part?
The computer itself tapers to a surprisingly thin 5mm on the edges and looks fantastic. I'm guessing there are fans in there but, if they ever turn on, I've not heard them. Overall its a gorgeous Mac that makes previous implementations look clunky and archaic by comparison.
I opted for the pricier 4GHz Quad-Core Intel Core i7 chip, which is a pretty good performer. Sadly, it looks like this i7 is using the older "Haswell" architecture instead of the newer "Broadwell" chips that Intel has unleashed, but I don't know that the newer CPU would give me a terribly huge real-world advantage. Guess we'll just have to wait for the benchmarks when Apple catches up. In any event, it's plenty fast for the rather intensive applications I run, so there's no complaint there.
I also chose to upgrade the standard AMD Radeon R9 M290X 2GB GDDR5 to a full 4GB. I have no idea if the $250 price tag was a worthwhile investment, but I figured I'd rather be safe than sorry in case Photoshop needs the extra room when I have to work on massive-sized files.
Storage was a tough call for me. I have long-since given up on "regular" hard drives as boot drives, because once you've experienced the terrifying speeds of a Solid State Drive (SSD) you will never go back. But Apple has a technology called "Fusion Drive" which marries a 128GB SSD with a 1TB hard drive in a single volume. The system then optimizes your experience for fastest results by keeping commonly-used files (like the operating system) on the SSD and transferring seldom-used files to the HD. Probably because I haven't filled up my SSD section yet, but the disk access feels as fast as it ever was when using the SSD-only unit on my old Mac, so I'm happy.
Physical expansion is pretty much what you'd expect from a modern Mac... four USB-3 ports, a couple of Thunderbolt 2 ports, GB Ethernet, a headphone jack, and an SDXC card slot. No USB-C connector like on the brand new MacBook Pro, but that's no big deal for me, as I plan on sticking with Thunderbolt peripherals for the foreseeable future.
Everything else is pretty much current implementations of modern standards... including 802.11ac WiFi and Bluetooth 4.0. This allows full AirDrop and Continuity support, which is much appreciated.
About the only thing you don't get is a CD SuperDrive, which is to be expected now-a-days. I can't tell you the last time I had to read or burn a CD, but it was knowing that I could do so if I needed to that added a bit of comfort to my previous iMac purchase. Oh well. Something tells me I won't be missing it.
And that's a wrap!
It's easy to recommend a Mac where the display alone is worth the cost of admission (both literally and figuratively)... even when that cost is $2,500. One look and you'll know it's worth every penny.
So don't look unless you have $2,500 burning a hole in your pocket.

Another Apple event?
Apparently this is for all the crap they didn't want mucking up their big iPhone 6 slash Apple Watch event last month.
So what's on-deck this time around? Let's take a look, shall we? Needless to say, there will be spoilers for those who haven't seen the broadcast.

• iPhone 6 Launch! Before Tim Cook takes the stage, we get to look at the hysteria surrounding the launch of the iPhone 6 from around the world. Holy crap. As big of an Apple Whore as I like to think I am, even I felt this was way, way over the top and embarrassing. It's not a cure for cancer, people... it's a frickin' PHONE. Albeit a pretty phone. That's too big. I want the same size iPhone I used to have. Not surprisingly, it's the biggest iPhone launch ever, because aren't they all?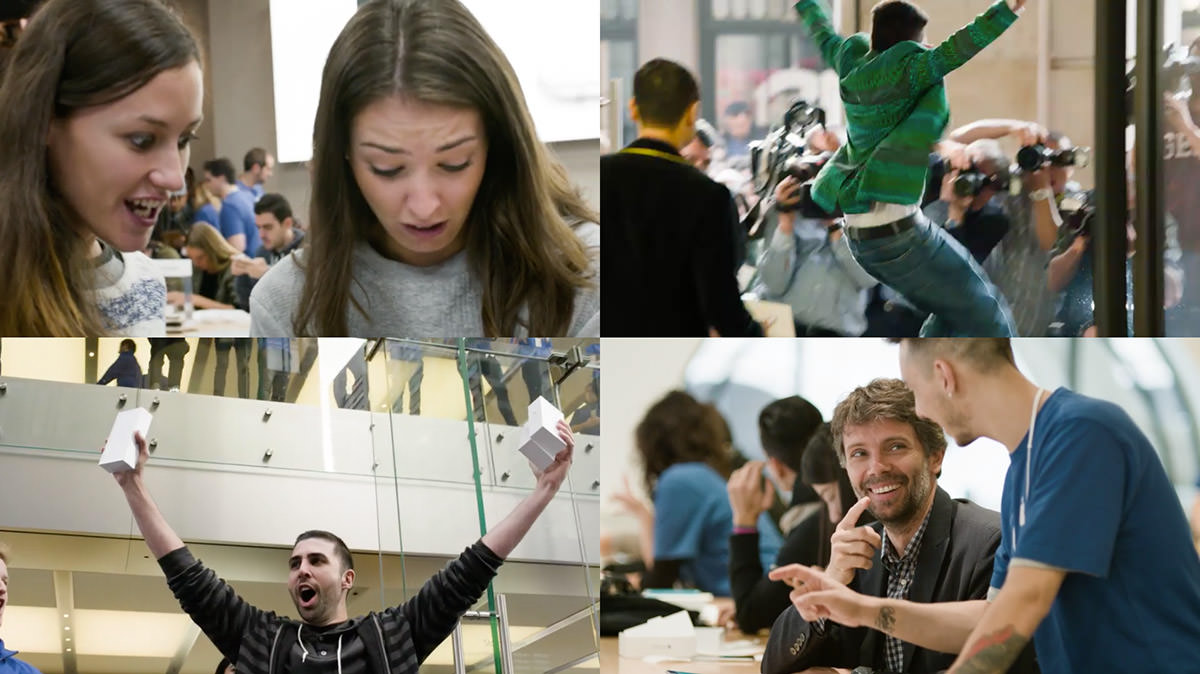 1. ZOMFG, WHITNEY, IT'S A PHONE! ZOMFG, BRITTANY, THIS IS THE BEST DAY OF MY LIFE!
2. There may be genocide in Syria... BUT iPHONE, MUTHAFUCKER!!!
3. SECOND MARKET VICTORY IS MINE! SEE YOU ON eBAY, BITCHES!
4. YOU, SIR, ARE A FUCKING iGENIUS! I'd like to book some one-on-one training!
As if that weren't enough hype, Apple dusts off Walt Mossberg for one of his idiotic quotes designed to make people think that Walt Mossberg is still relevant to tech journalism when all it does is reaffirm that Walt Mossberg will continue to say anything he has to in order to keep Walt Mossberg firmly implanted up the collective asses of giant tech companies so as to give the illusion that Walt Mossberg is relevant to tech journalism.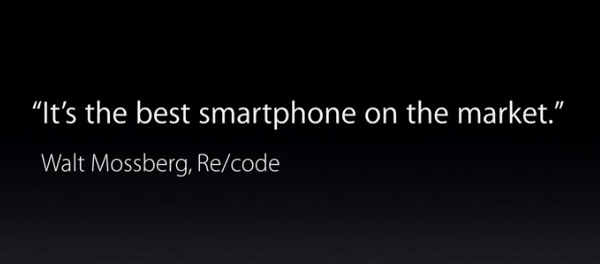 WALT MOSSBERG!!!

• Apple Pay! Heaven help me, I'm actually excited about being able to pay for things with my iPhone and not have to lug around a crap-ton of antiquated credit cards, debit cards, reward cards, and the like...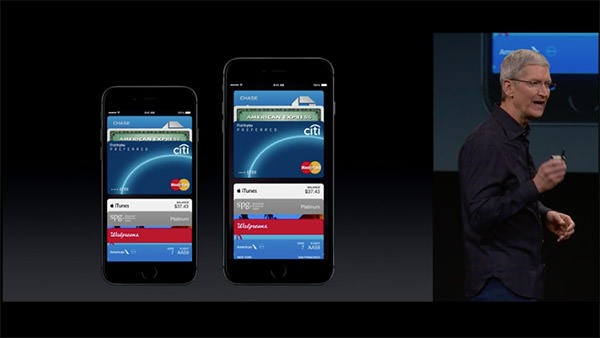 Even
more
exciting is the online component to
Apple Pay
, which will hopefully bury those PayPal fuckers (
THAT STOLE MY MONEY!
) once and for all. The privacy component sounds great (no need to turn over your card number or any personal information)... at least until naked pictures of me end up on the internet. Guess we'll find out Monday.

• Apple Watch! For the first time in a long time, Apple has announced a product that I'm not immediately wanting to buy. Sure, Apple Watch looks great, and it seems a handy thing to have (assuming you own an iPhone)... but until I see one in person, the idea of having a giant klutzy bangle strapped to my write holds little appeal...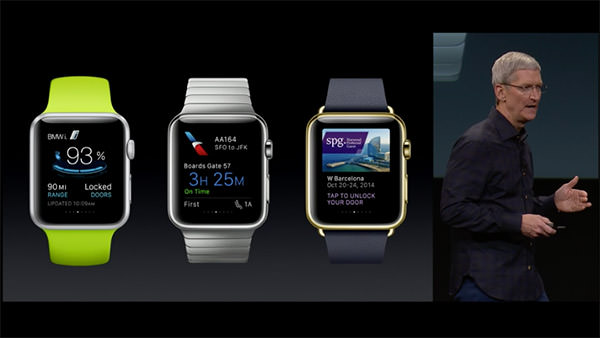 Naturally, it's better-looking than anything else on the market... but I was hoping Apple would figure out a way to make a thinner profile... put the battery in the band or something... to make it not be such a boat anchor. Oh well. Maybe Apple Watch 2.0.

• iOS 8.1! In addition to iPay, Monday's update will also include a beta for iCloud Photo Library. WHEEE! THAT TOTALLY MAKES UP FOR KILLING OFF APERTURE!
NOT!
But if they finally... FUCKING FINALLY... allow you to AirDrop files between OS X and iOS devices... I'll be happy.

• MacOS X Yosemite! I've been using the beta. I'm not too impressed. Yes, there are some nifty features (I am really loving being able to use my Mac as a speaker phone... and being able to send an SMS from your Mac through your iPhone is fantastic)... but it's just so damn ugly. Hideous day-glow colors I thought had been abolished in the 80's permeate absolutely everything. Tacky, distracting, and just inexplicably bad GUI. Perhaps I'll get used to it. But I doubt it.

• Continuity! The ability to seamlessly transition from your iPhone to your iPad to your Mac is a pretty killer feature. The problem being that it doesn't always work the way you'd expect it to. Much like the early days of iSync, it would seem that Continuity has a ways to go before it actually becomes the user nirvana it claims to be. Bonus points to Apple for getting Stephen Colbert onboard for his Supreme Commander of Security bit though.

• iPad Air 2! Not a lot of new features and improvements here. Certainly not enough to get your average iPad Air user to buy the latest model. And yet... LOOK HOW THIN IT IS! IT'S THINNER THAN A PENCIL! TWO iPAD AIR 2's ARE THINNER THAN THE ORIGINAL iPAD! THEY'RE SO THINNNNNNN!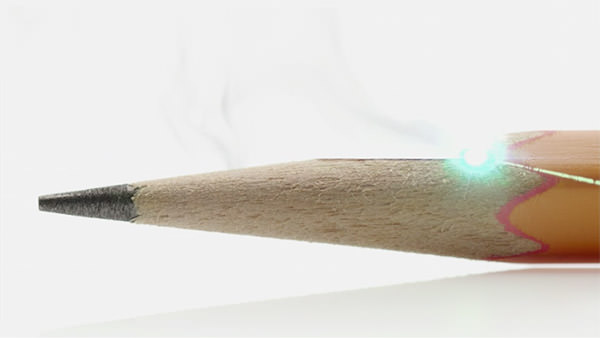 The bonded, glare-resistant display sounds nice. Wish they'd update all their other shit to have less glare on them. A speedier processor is great if you're playing a lot of games and such. Using an iPad as a camera is weird to me, but a lot of people do it, so I suppose they'll appreciate the camera upgrade. Adding Touch ID is a no brainer, as iPad Air 2 can be used for Apple Pay.
The ridiculous thing here is that, like with the iPhone 6 before it, Apple doesn't start the base model with 32GB. $499 for 16GB? Absurd. And then it jumps all the way to 64GB... WTF?

• iMac Retina 5K! Okay... this... THIS... is frickin' incredible. Phil Schiller's presentation pretty much said it all... for the entry price of $2,500 you get a mind-bogglingly beautiful 5K display that's cheaper than most 4K displays... and a computer thrown in for free...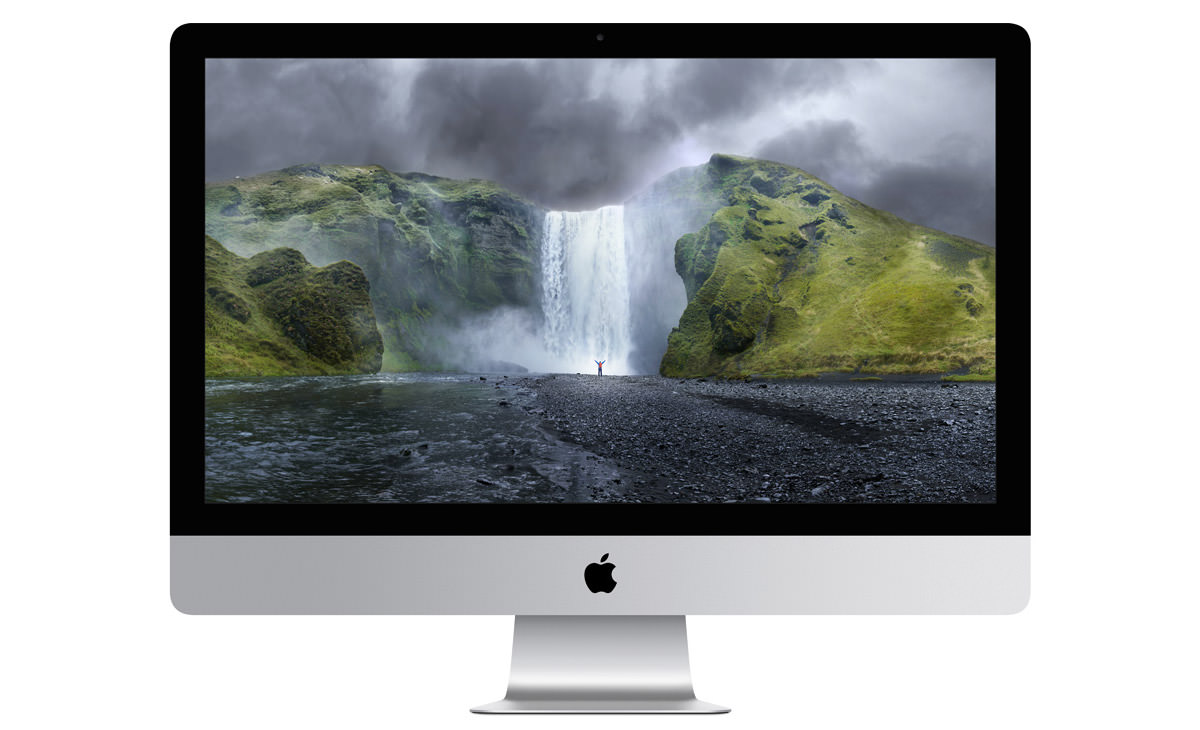 Forget the Mac Pro... THIS is a photographer and graphic designer's wet dream...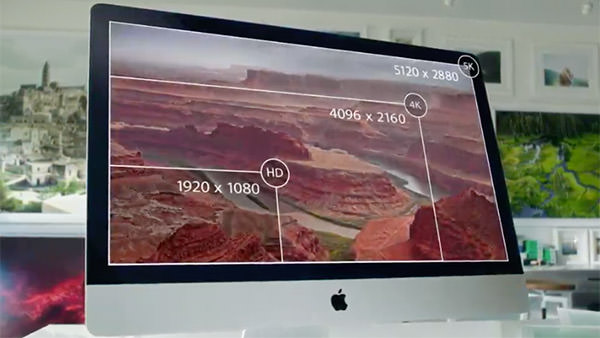 Once I got used to the Retina Display on my MacBook Pro, it's almost painful to use a machine that doesn't have a Retina Display. Assuming I can ever afford to buy this, I won't have to.
WANT!
WANT SO BAD!

• Mac mini! Kind of a wacky product to still have around. I mean, sure, when you were trying to get Windows users to switch, it made sense to have a cheap Mac that could use your existing monitor, keyboard, and mouse... but now? Well... I suppose there's still an audience out there given that Mac mini is half the price of an iMac... but it's really not the best way to experience a Mac, and I'm surprised Apple is still dredging the bottom of a dying computer market.
Then again... market share is market share, and Apple is about the only computer manufacturer out there still able to be in it at a profit, so what do I know?
UPDATE! The internet is having a field day over the fact that the new Mac mini no longer allows user-upgradable RAM. A valid concern, to be sure... and I really hate what this says about the disposability of computer equipment that can't be upgraded... but, again, this is the bottom-feeder Mac of a dying PC market. Can't really blame Apple for cutting every possible corner they can to keep prices at a point that the audience for this item expects?

Annnnd... that's a wrap...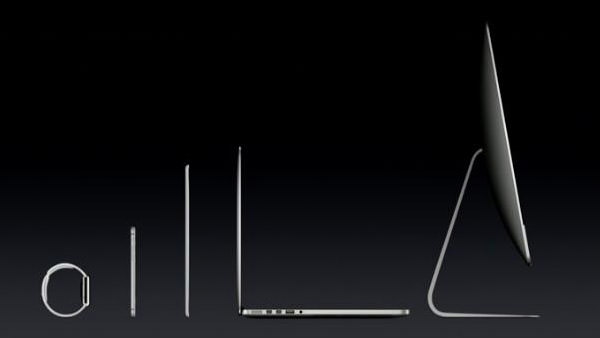 Kind of a lackluster event, so far as Apple is concerned, but it does solidify the ideal that Apple has their shit together when it comes to creating a complete line of products that will integrate into every aspect of your life. They're not just a computer company... or even a tech company, really... Apple is a lifestyle company.
Now if they'd just come out with their own television and DVR service for my lifestyle, I'd be really happy.