It used to be that companies would have to guess how many units they would sell, then instruct manufacturing (usually in Asia) what to build. This is almost always a disaster. If your product is less popular than you projected, you end up with a heinous amount of money tied up in inventory that you can't get rid of. If your product is more popular than you projected, then you can't fulfill customer orders and lose money that way too.
Either way, you're likely playing a losing game.
Thanks to our global economy and the way shipping works now-a-days, companies have another option... Just In Time Manufacturing.
This is how Apple does almost everything now-a-days. The flexibility of making something only when it's needed to fulfill an order is pretty mesermizing. First of all... no inventory problems. Second of all... you can offer multiple configurations with very little risk. Which explains why the new iMacs can be offered in multiple colors and multiple configuration options.
My iMac, for example, is yellow and has an M1 chip with an extra 8GB of memory.
So when I made my order at Apple.com, it was sent to China for manufacturing. There somebody grabbed a yellow chassis... an M1 16GB chip motherboard... slapped it together with some yellow accessories... then packed it all up in a yellow box.
Then handed it to FedEx for shipping.
And this is where it gets interesting.
I was anticipating quite a wait. Because even if Apple is paying for air freight, surely it's going to take time to work their way to my order, asemble it, box it up, accumulate enough freight for a shipment, then get it to the US and make its way to me here in Washington State. Right?
Actually... not so much!
I ordered on August 10th and received an email confirmation that said 2 to 3 weeks production time. Then I got an email Sunday telling me it was prepared for shipment... after just three days?
And I got it today! The computer shipped from China to Japan on Monday. From Japan to Memphis on Tuesday. From Memphis to me on Wednesday. I essentially got my computer in a week.
Incredible...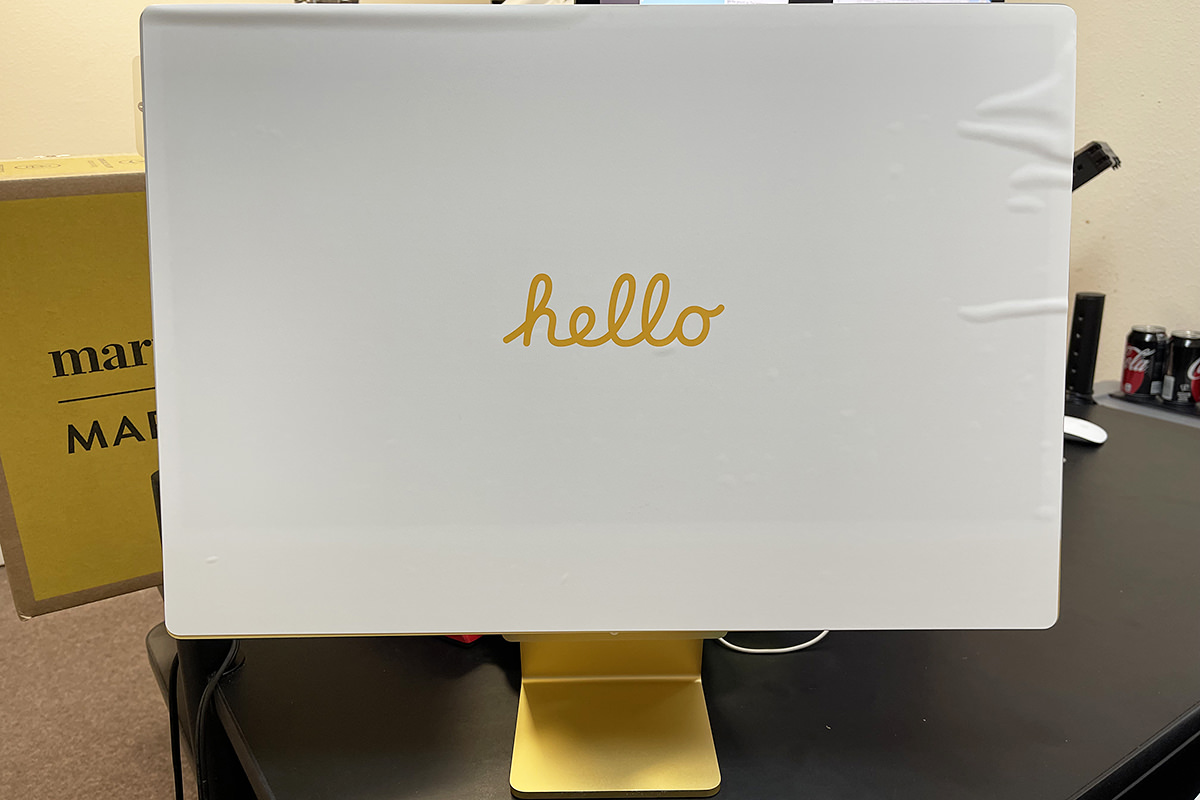 I have quite a lot to say about it, but we can begin all that tomorrow.