And here's an Apple Event on this fine Spring day.
Billed as "Spring Loaded," Apple was their usual cryptic self with what was being discussed and announced. The only thing that everybody was betting on was the long-delayed "AirTags" tracking devices. A new iPad Pro was also anticipated. Both of them arrived. And then some. As always, I'm posting the thoughts that went through my head as I watched.
And here we go...

Apple Card I ain't gonna lie. I love the way the Apple Card credit card works. It (along with ApplePay) is how these things should work. The app they built around it is genius. It has features that makes controlling your charges a piece of cake. It works hard to show you the consequences of your payments on interest charges so you can better control your finances...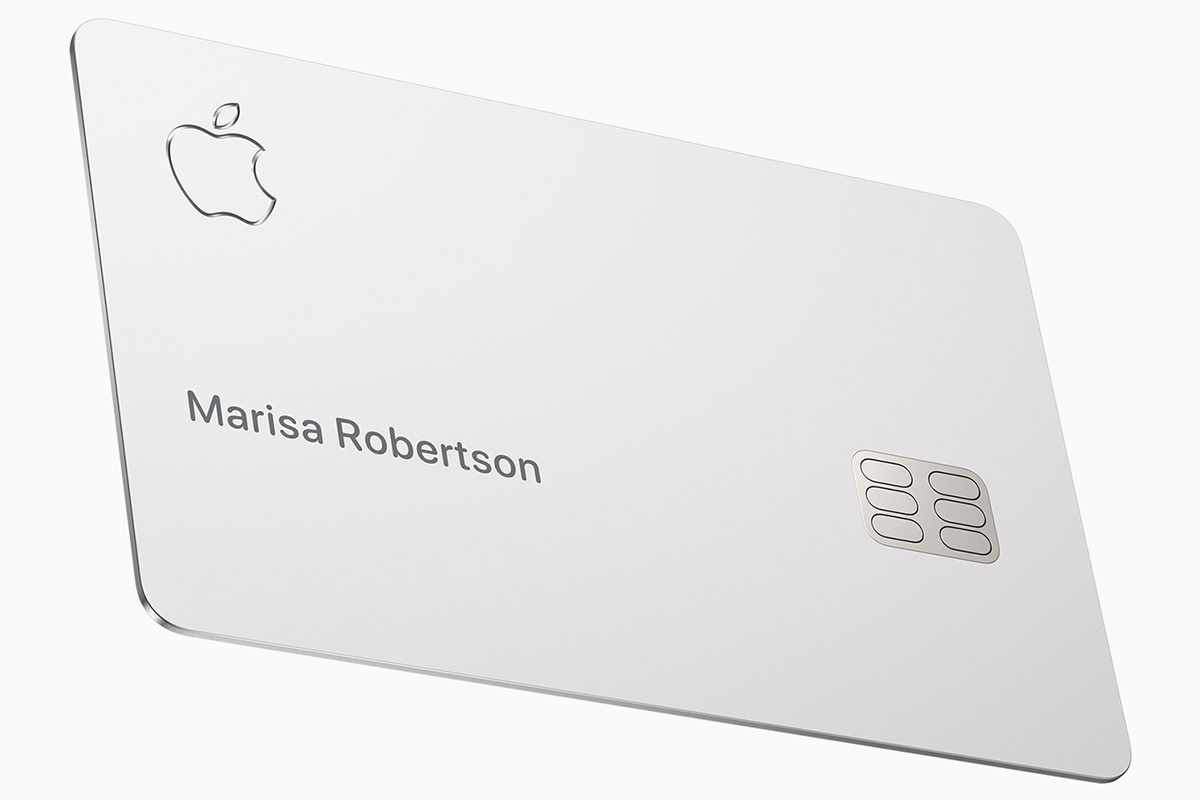 Everything about it is classy. EXCEPT the meager cash-back perk and the fact that it's issued by controversy-embroiled Goldman Sachs. Apple kicked off the event by talking about changes they're making so that cards are more fair. They were hit hard by accusations of unfair, sexist practices, so now they are allowing married persons and domestic partners to use a combined credit history when determining rates and limits. It's about time, and I hope this is just the start in addressing credit inequity in this country, because right now your entire financial future is being determined by something completely out of your control.

Podcasts I don't listen to a lot of Podcasts, but the app for doing so are pretty shitty. Apple is updating things to run better and help people discover content. It's about time.

iPhone 12 Now available in purple! And it is beautiful...
This is the iPhone Prince would have! And released the day before the fifth anniversary of his death.
Find My & Air Tags
I am embarrassed at how often I have to use location tracking to find my phone, keys, and wallet. Currently I am using Tile, but it's less than an ideal solution even though it works just fine. Now Apple has
finally
released their long-rumored "Air Tags" which takes location tracking to the next level. It's far, far superior to just playing a sound, which can be vague... it actually guides you to the location...
The only thing not great is the price. $30.00! Or a 4-Pack for $99. Yikes. And while there are cheaper $13 accessories for putting AirTags on keyrings and such, get a load of the Hermès accessories!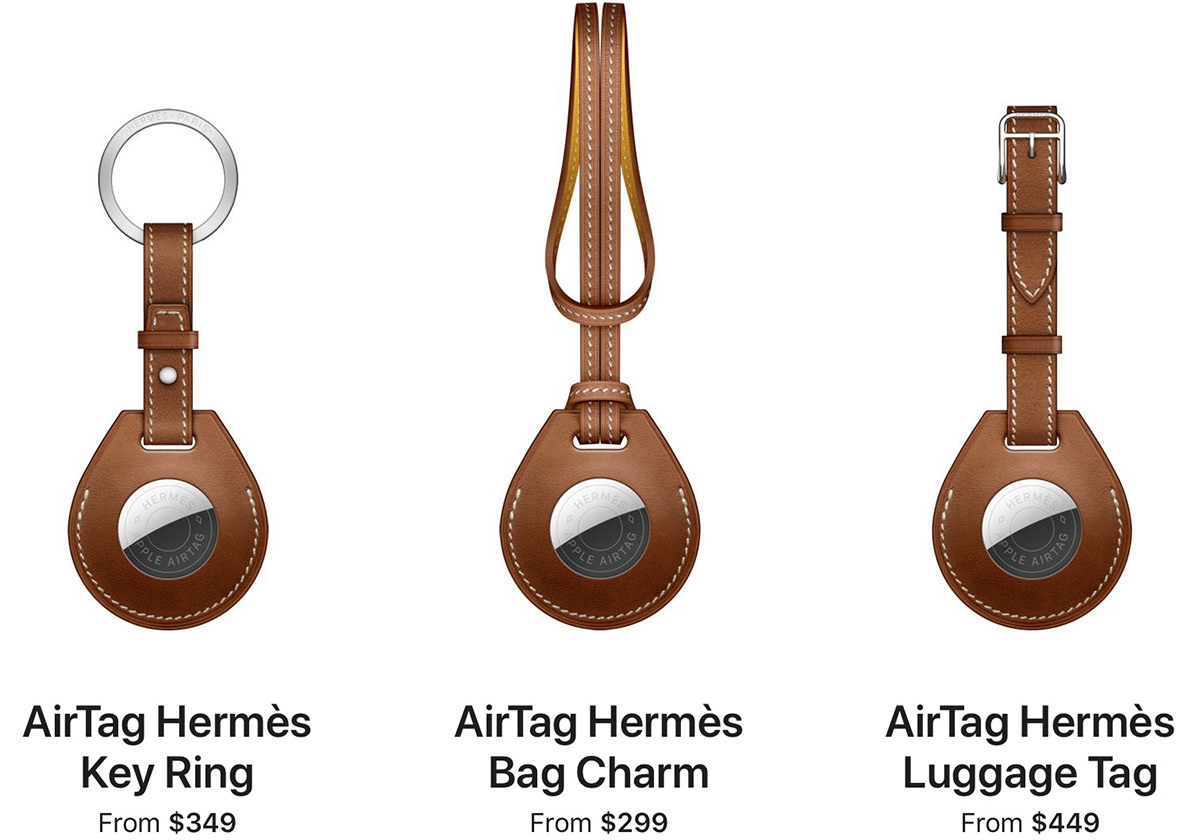 BWAH HA HA HA HAAAA! But, hey... if you've got more money than you know what to do with, Apple has definitely got you covered.

TED LASSO! The best television show I have ever seen is coming back for a second season in July!
Now that's something to look forward to!

Apple TV AppleTV is shit. The OS is flakey. The apps are garbage. The remote is the fucking WORST. And yet... it's what I use as my primary streaming device because it's the most convenient. Now Apple is finally addressing some of the offenses with their new AppleTV 4K. Starting with color fidelity, which can be adjusted within AppleTV instead of trying to get your television calibrated. Sweet...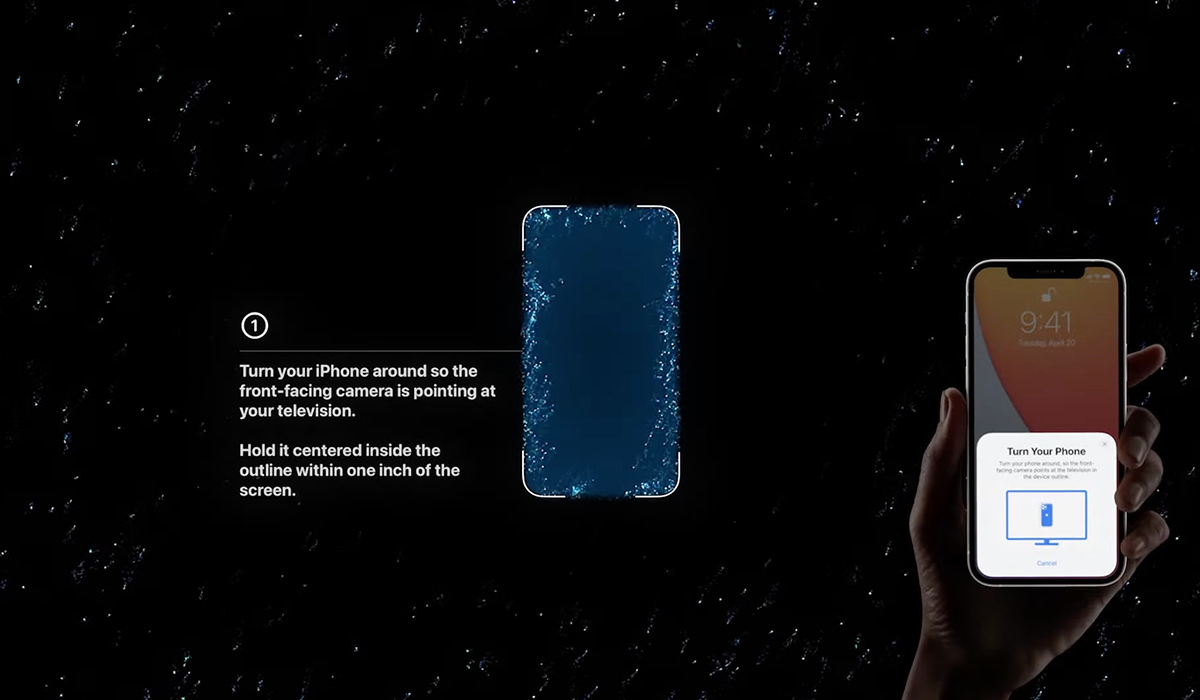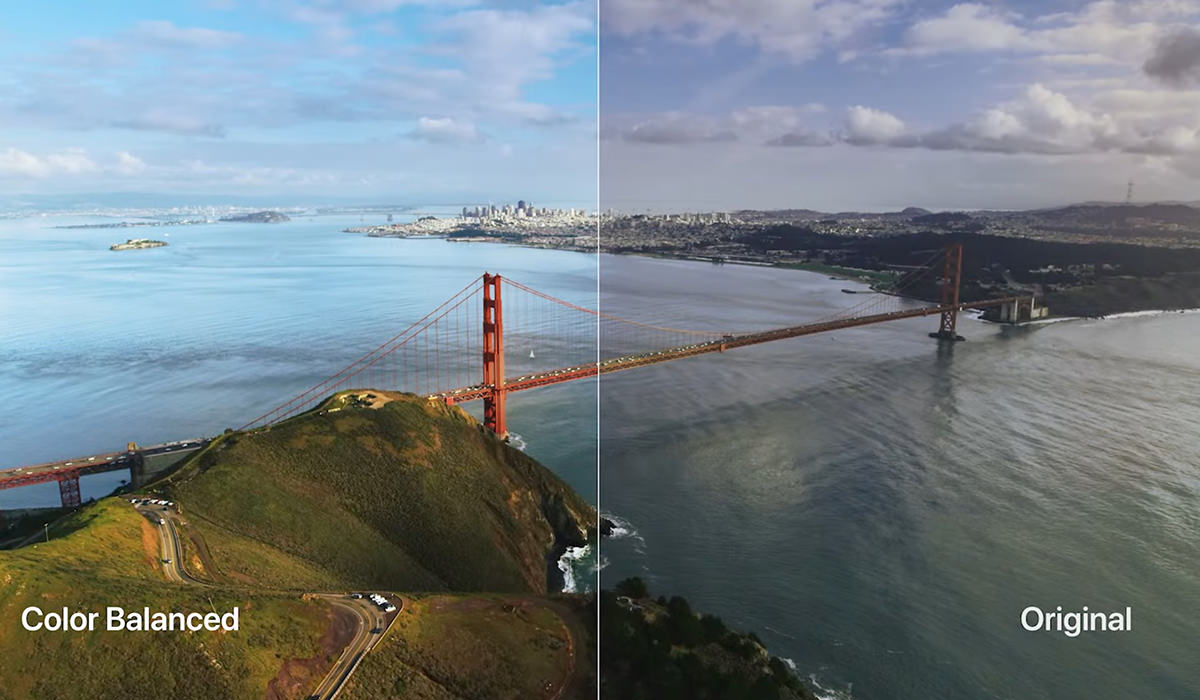 And then there's improvements to the SHITTY FUCKING REMOTE...
It looks better, looks easier to handle, and I like the touch wheel buttons replacing the heinous fucking "touchpad" in the old one. Now if only they'd do something about the shitty AppleTV app, which is absolute garbage. Just TRY to get to the movie you want when you have hundreds. No way to quickly navigate... you have to scroll and scroll and scroll and scroll. Apple has always had a phenomenal GUI team, but now they are falling behind. Badly. The fact that they won't put a little effort into updating it from the ground up tells you all you need to know about Apple's dedication to AppleTV. But holy cats the price. $179 and $199?!? In an arena where you can get streaming devices for cheap, the fact that Apple is pushing TWO HUNDRED DOLLARS is sheer lunacy. AND THE REMOTE DOESN'T EVEN HAVE A BUILT-IN AIRTAG, WHICH SEEMS LIKE A NO-BRAINER OF THE HIGHEST MAGNITUDE!

iMac M1 In colors! And they are GORGEOUS. Well, they're gorgeous FROM THE BACK. On the front they use a muted shade of the color. So if you love red and buy a red iMac, you're staring at PINK all day. Ugh. It's like Pepto Bismol mixed with milk. That being the case I guess I'd go with blue or yellow or something...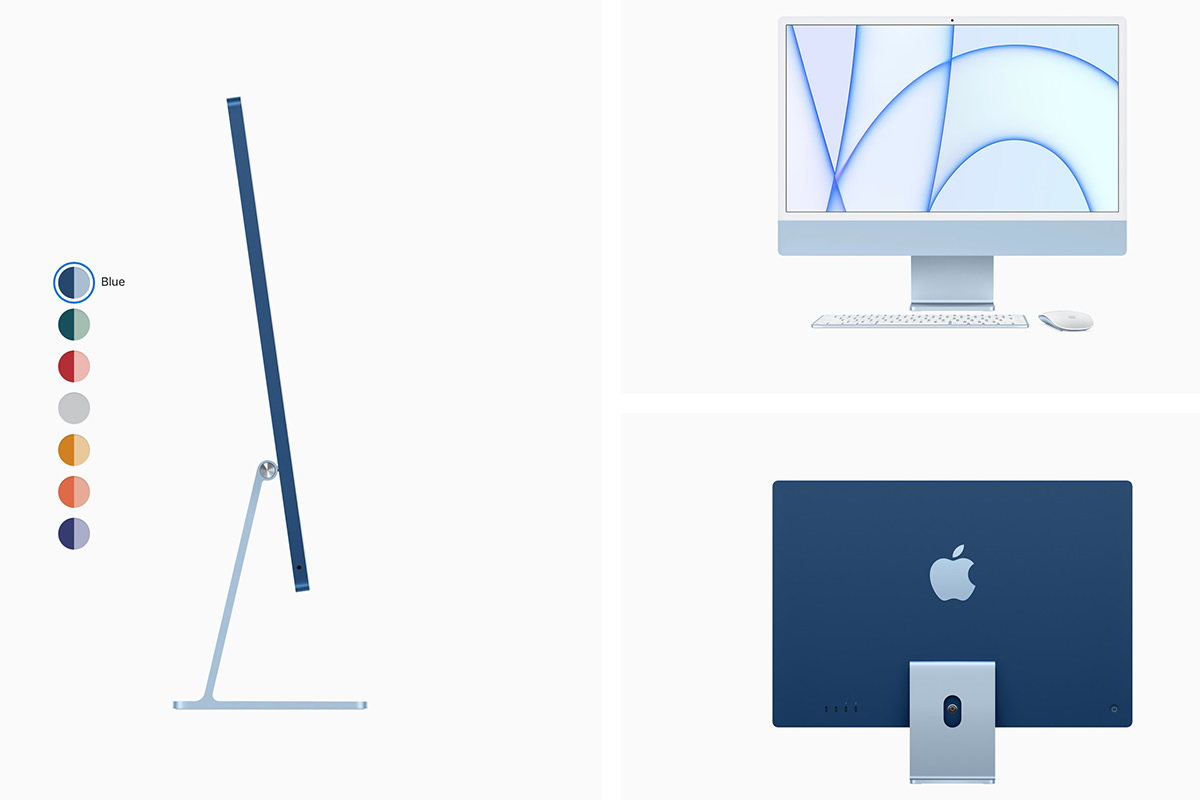 The design on these things is absolutely fantastic. Apple moving to their own custom silicone is the gift that keeps on giving, because it allows them to do amazing stuff. Just look at the profile improvement...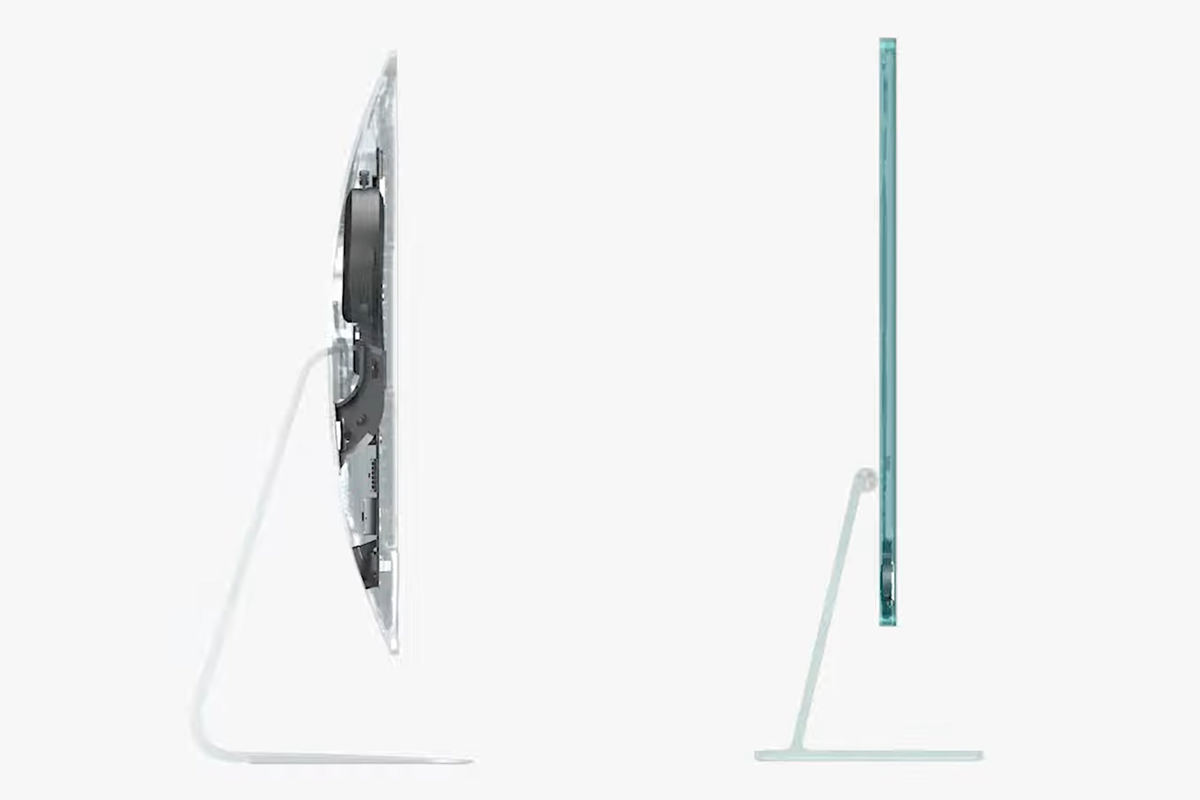 And it looks like Apple is FINALLY realizing that video-conferencing is a critical feature to have (especially now), and is taking a look at their less-than-stellar current camera system to do something better with 1080p and realtime image processing to present the best stream possible...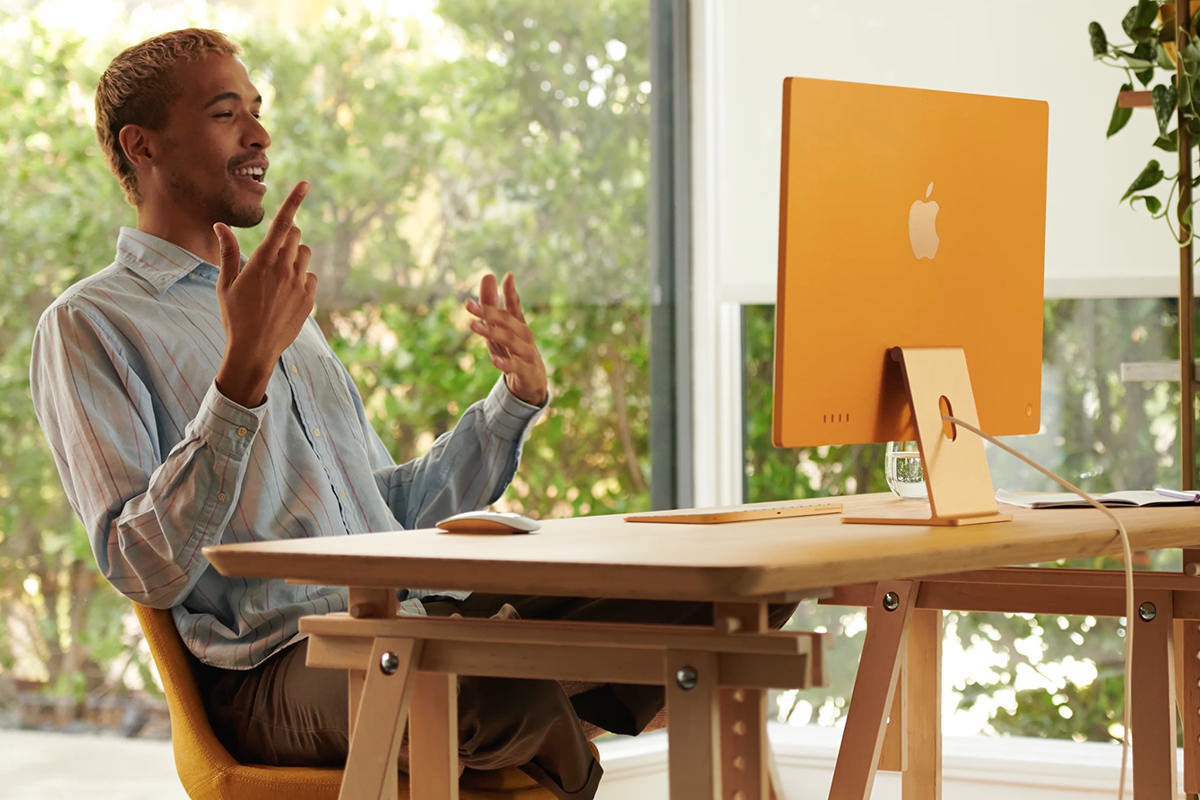 Apple has brought TouchID to a new color-matched keyboard, which is pretty cool. I love this feature on my MacBook Pro. Though I'd prefer the FaceID that my iPhone has...
And it starts at $1299 and $1499, which seems about right for all you get. It's nice that Apple is still investing in the Mac... heaven only knows that the iPhone and iPad profits make them the focus of the company, so anything moving the Mac forward is a good thing.

M1 iPad Pro Welp. This was the shock of the day for me... iPad Pro now runs on the M1 chip! The iPad has never been "just a bigger iPhone," but now any doubts can be pushed aside. It's a tablet with a desktop class processor...
The addition of a Thunderbolt port opens up mind-boggling array of new applications now that you can attach high-volume storage and large displays...
Apple has customarily put a crap front-facing camera in their products. The new iPad Pro fixes this by going 12MP with a wide-angle lens that allows really cool features, like "Center Stage" which pans the feed to keep you centered in the view even if you're moving around...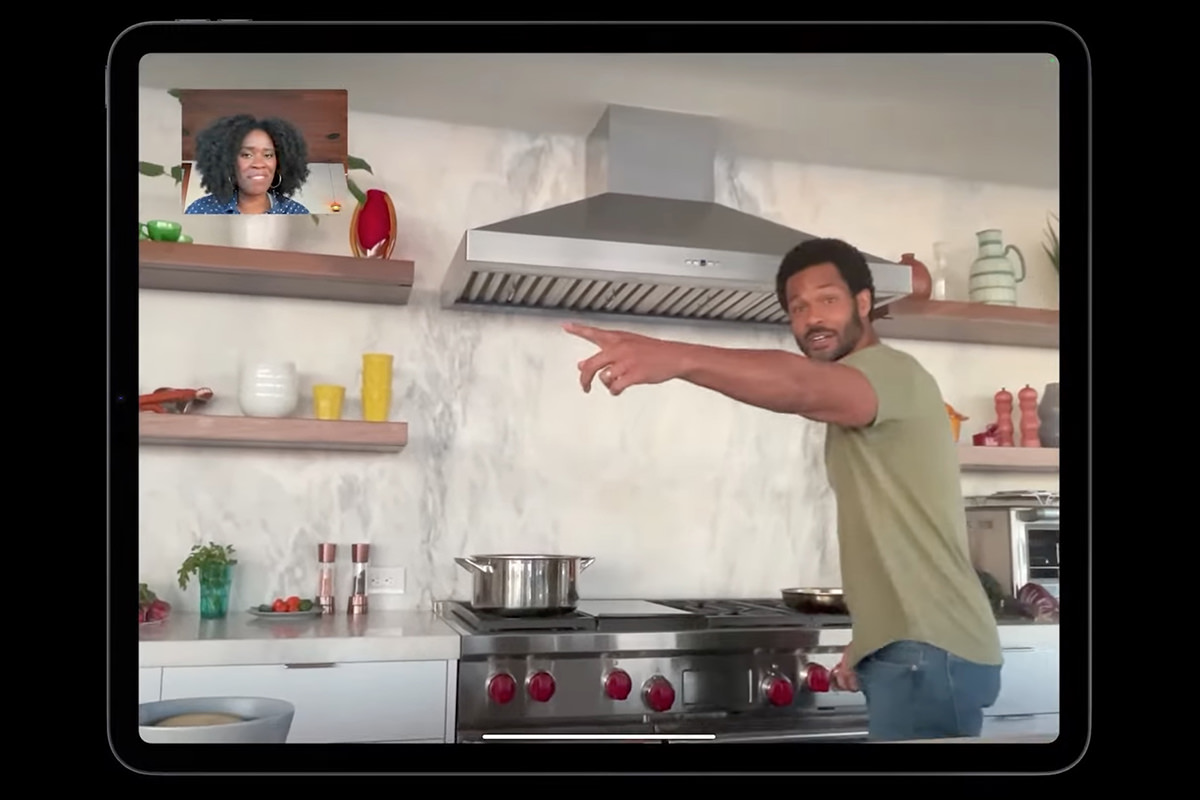 But here's the thing. I want a bigger iPad. 12.9-inches is not big enough for somebody who draws and paints on it. I need to see more of what I'm working on to be the most efficient at what I do. I have the current 12.9-inch iPad Pro, and it's fine. But until Apple goes at least 17-inches, I'm good, thanks.

And that was the end of that. I have to say... the iMac update and iPad Pro revision are pretty exciting stuff. I don't need either of them, but it's encouraging to see where Apple is headed. It's more clear now than ever before that iOS and MacOS platforms will be merging one day