Posted on March 8th, 2014

Today was a piece of crap smothered by a pile of shit kind of day.
As if that weren't bad enough, everybody in North America living where Stupid Fucking Daylight Saving Time is observed has to "Spring Forward" with their clocks tonight. Which means there's one less hour of sleep tomorrow morning. Which means that everybody's internal clock is going to be fucked up for a couple weeks. Which means everybody's cranky and unproductive. Which means everybody is angry and nothing gets done...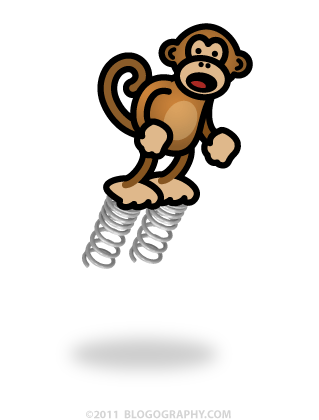 Stupid Fucking Daylight Saving Time. I MEAN, COME ON! PICK A TIME SCHEME AND STICK WITH IT! SERIOUSLY, EITHER SPLIT THE DIFFERENCE OR JUST FUCKING PICK ONE. I DON'T EVEN GIVE A SHIT WHICH ONE... STANDARD TIME... DAYLIGHT SAVINGS TIME... AMERICAN SAMOA TIME... WHATEVER TIME YOU WANT. JUST STOP DICKING AROUND WITH THE DAMN CLOCKS!
Okay then. I'm good for six months now.
Posted on November 2nd, 2013

Meh.
As this is the second-most stupid day of the year, I'm just going to take a pass. I'm all ranted out.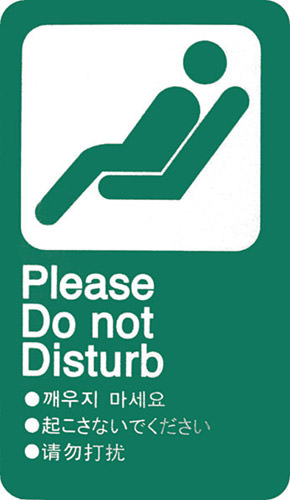 Except to say... holy shit haven't we had enough of this idiotic fucking around with the clocks yet?
Posted on November 5th, 2011

And here we go again.
If you live in any of the antiquated backwaters of the USA that observe Daylight Saving Time, tonight before going to bed you get to move your clock back an hour.
And speaking of DST ending... a while back, Coal Miner's Granddaughter sent me an awesome video link about Daylight Saving Time and said it sounded like something I would make. It's well worth your time to watch...

And she was right. It does sound like something I would make. Except I would have used the word "fuck" at least twenty times. Because it's impossible for me to talk about stupid fucking Daylight Savings without going fucking insane over how fucking idiotic it is. Let's just split the difference, move our clocks back a half hour... AND THEN NEVER FUCKING TOUCH THOSE FUCKING CLOCKS AGAIN!
Ahem.
In other news, HAPPY GUY FAWKES DAY everybody!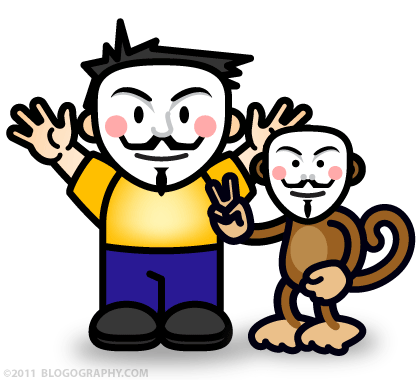 Now, if you'll excuse me, I'm going to celebrate by occupying my bed for a nap.
Posted on October 2nd, 2011

I have ranted endlessly over how stupid Daylight Saving Time is. In this modern age of electricity and fanciful inventions LIKE THE FUCKING LIGHT BULB, there is no reason to be docking around with the clocks. Just split the difference, have everybody move forward by a half-hour one final time, then leave the clocks the hell alone.
Never was the dumbassness of stupid Daylight Saving Time made more clear to me than this morning when my iPhone woke me up at 3:30am so I could get ready for my taxi to the airport at 4:15am. Except when I got down to the reception desk to settle my account, they were all confused because it was only 3:15am. Why was I an hour early?
Well here's why... in their infinite wisdom, Queensland, the state where Cairns is located... does not practice Daylight Saving Time. Bravo for them. Well done. Except New South Wales, where apparently my iPhone is getting its time data, does observe stupid Daylight Saving Time, which went into effect at 2:00am this morning...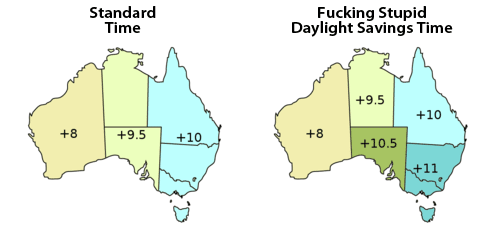 Maps taken from Wikipedia, where you can read about the whole damn tragedy

And I thought the USA was a mess.
The upshot of all this is that I lost an hour's sleep for nothing.
And the best part of all? I get to go through all this bullshit yet again when I get home. Because stupid Daylight Saving Time in the USA ends November 6th and stupid Washington State still practices stupid Daylight Saving Time... unlike more enlightened states like Hawaii and Arizona.
When I am Supreme Ruler of the Known Universe, stupid Daylight Saving Time is the first thing to go.*
*After the entire cast of Jersey Shore, obviously.
Posted on March 12th, 2011

I don't have time to blog tonight because I have to change all my clocks as I "spring forward" for stupid fucking Daylight Saving Time...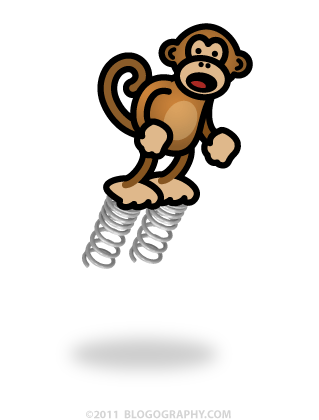 It's the year TWO-THOUSAND-ELEVEN... isn't it time that we step out of the Dark Ages and stop dicking around with the clocks? We've got like... ELECTRICITY and THE LIGHT BULB now.
Wasn't President Obama supposed to revoke this shit?
In 2012 I'm voting for whichever presidential candidate promises to get rid of Daylight Saving Time. And I don't care if it's a stupid whore like Sarah Palin, a bigoted whore like Mike Huckabee, or a hypocritical whore like Newt Gingrich. I DO care if it's a fucking brain-dead whore like Michele Bachmann... but I'd still vote for the dumbass if she'd stop this idiotic DST insanity. Sure the country would be irreparably fucked up for four years, but at least I wouldn't have to adjust my internal clock twice annually while waiting for armageddon.
Annnnnd... now it's time to lose an hour MORE of sleep.
Posted on November 8th, 2010

Daylight Saving Time is such a crock of shit.
I left work at 5:30pm. It was pitch black. WHERE'S MY FUCKING DAYLIGHT NOW? Gone, thanks to it being Not-Daylight-Savings-Time.
I have to say... even though I have given up all hope of President Obama being able to get any shit done now that he's going to have to spend every waking hour of every fucking day battling the Republican-dominated House of Representatives to solve this country's problems... I would forgive everything if he would just abolish this fucked up shit of having to dick with our clocks twice a year. Surely this is a bipartisan issue if there ever was one? Everywhere I go, people are bitching about how stupid Daylight Saving Time is. You'd think every fucking House Representative and every fucking Senator and every fucking douchebag politician in the entire fucking country would be onboard. It's about the only thing they can do now which would be embraced by the majority of the fucking population who's out there in the dark AT FIVE-O-CLOCK...
I'm in a really bad mood, so I probably should stop this entry before things really get out of hand.
Except...
I've just read a very disturbing article over at Ars where they're talking about the new mandatory procedures for airport security. People still have the option of skipping the "backscatter" and "millimeter wave" scanners at airports if they're too modest for that kind of exposure. If you don't know what one of those scans looks like, I transferred my last scan to a USB Memory Stick and smuggled it out of airport security...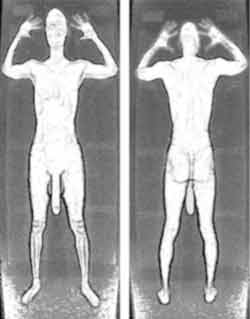 Of course I was wearing my MC Hammer Pants at the time (they're so comfortable for traveling!), so I had a certain amount of embarrassment built-in, but still... I don't want to go through THAT again.
So I think that I'll opt for the new-and-improved "Crotch-Invasive-Super-Pat-Down" instead...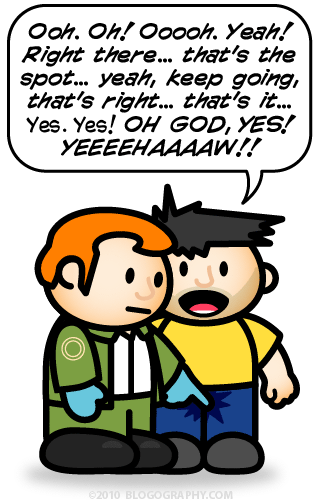 Nothing like a free hand-job to relax you before a long flight. Thank you Transportation Security Administration!
Posted on March 14th, 2010

Hooray! It's Pi Day! I love Pi! Of course I love all irrational and transcendental numbers, so that shouldn't surprise anybody. I will click the "publish" button on this entry at exactly 3.14.1:59 and see if a magic portal opens up to Flatland or something.

• Irritation Pi. As anybody who follows me on Twitter can attest, I am an irritable traveler. In my defense, it's hardly my fault. I honestly think that people are at their worst behavior when they're on a trip, so I have a valid excuse here. It's probably because travel has become so miserable now-a-days that people feel the need to do their part and become rude maniacs who are intent on making everybody else miserable too. It's a vicious circle. I travel a lot, so I've kind of broken the circle and just try to get through it all with as little drama as possible. With that in mind, I am freaking out over the idea that airplanes may soon be offering MOBILE PHONE SERVICE ON THEIR FLIGHTS. Holy crap. The idea of having to sit next to some loud asshole screaming away on their phone during a flight fills me with dread and homicidal rage...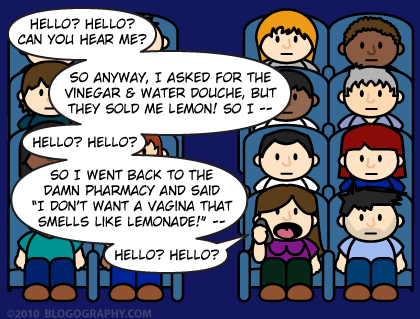 I mean, seriously? Aren't airplanes horrible enough? Can you imagine how horrendously shitty flights will be if people can make phone calls? This is bullshit! I am willing to bet some serious cash that the murder rate on airplanes increases 2700% if some airline is actually fucking stupid enough to do this. What's next? Are the flight attendants just going to punch you in the face and smear you with horse shit as you board?

• Stupid Pi. I've written about how much I hate Daylight Saving Time so many times on my blog that I sometimes wonder if I should just write about it exclusively. But oh well... I HATE DAYLIGHT SAVINGS TIME!! Messing with the clocks is so damn antiquated and absurd that I just can't help myself. Just split the difference by a half hour then LEAVE OUR CLOCKS THE FUCK ALONE!

• Denial Pi. Last night I saw an article on yet another disaster in our military's "Don't Ask Don't Tell" policy, where a woman was discharged for being a lesbian... even though she adhered to the rules she was given. Now, I've never been in the military, so those who are in the military (or are a military veteran) can feel free to dismiss my opinion... but who in this day and age really cares if anybody is gay? What's the point? It's as if people who support DADT think that if nobody says they're gay, then the entire military is suddenly straight and homosexuality doesn't exist there. It's like DADT is some kind of magical "denial cloak" idea that somebody took from a Harry Potter novel.
The truth is that you're either a good soldier or a bad soldier, and where consenting adults like to stick their penis and what they choose to do with their vagina isn't going to change that. Fortunately, this is an attitude that's finally starting to stick, as I see when I run across inspirational people, positive stories, and videos like this bouncing around the blogosphere...
The thing that always amuses me is the idea that a gay guy would join the military not to serve his country or earn an education, but so he could look at naked guys in the shower and hook up. It's absurd, but apparently that's what geriatric politicians like John McCain seem to think will happen if gays are allowed to serve openly (despite opinions of military leaders like Colin Powell who thinks DADT should be repealed). If anything, you'd think that homophobes in the military would welcome repealing Don't Ask Don't Tell, because then they'd know to say "no thanks, please leave me to die" if they were shot on the battlefield and some "homo pervert" comes to their aid.
People can deny it all they want but the Gay Menace is out there. They're standing next to you at the urinal in the bathroom. They're showering with you at the gym. And they're serving with honor in our military. They're everywhere. Pretending that gays don't exist isn't going to magically make it come true. Why people are so insecure in their sexuality that they think being exposed to "teh ghey" will somehow turn them gay is beyond me. Why they think that gays are any less capable of leaving their sex life in the bedroom is even more of a mystery.
Personally, I'm more afraid of people who watch The Hills than I am of any homosexual. Where's an ineffectual and asinine government policy to protect me from that?

• Apple Pi. I'm ordering an Apple iPad because of a project I'm working on, even though I probably won't use it for much else since I've always got an iPhone and MacBook with me. Don't hate me because I am now 196% cooler and Steve Jobs loves me. At least he should love me now. Heaven only knows I love me more now...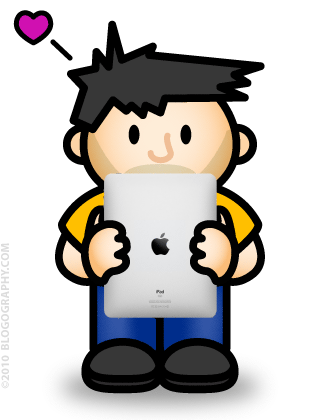 • Humble Pi. I just thought I'd throw this out there for those people who think I'm being a narcissistic ass in my previous bullet... I am just not worthy of being this damn awesome. Sorry to burst your bubble, haters.

And thus ends another amazing installment of Bullet Sunday.