Posted on March 1st, 2015

Don't let the drone surveillance get you down... because Bullet Sunday on Monday starts... now...

• Vaccinate! Classic...
And yet... the measles epidemic rages on. Thanks, Jenny McCarthy!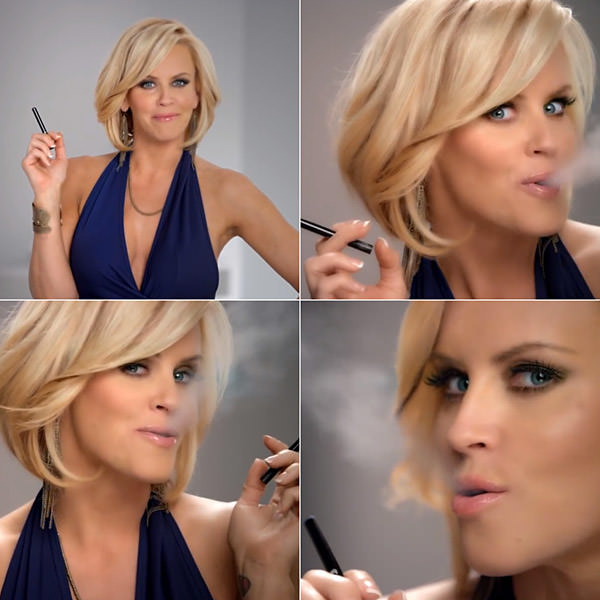 You're a horrible, horrible person.

• MURICA! Because nothing says "freedom" better than being able to scream "YOU'RE FIRED, FAGGOT!" when you find out that one of your employees is gay, and being 100% within the law... Arkansas has passed an anti-non-discrimination bill SB 202...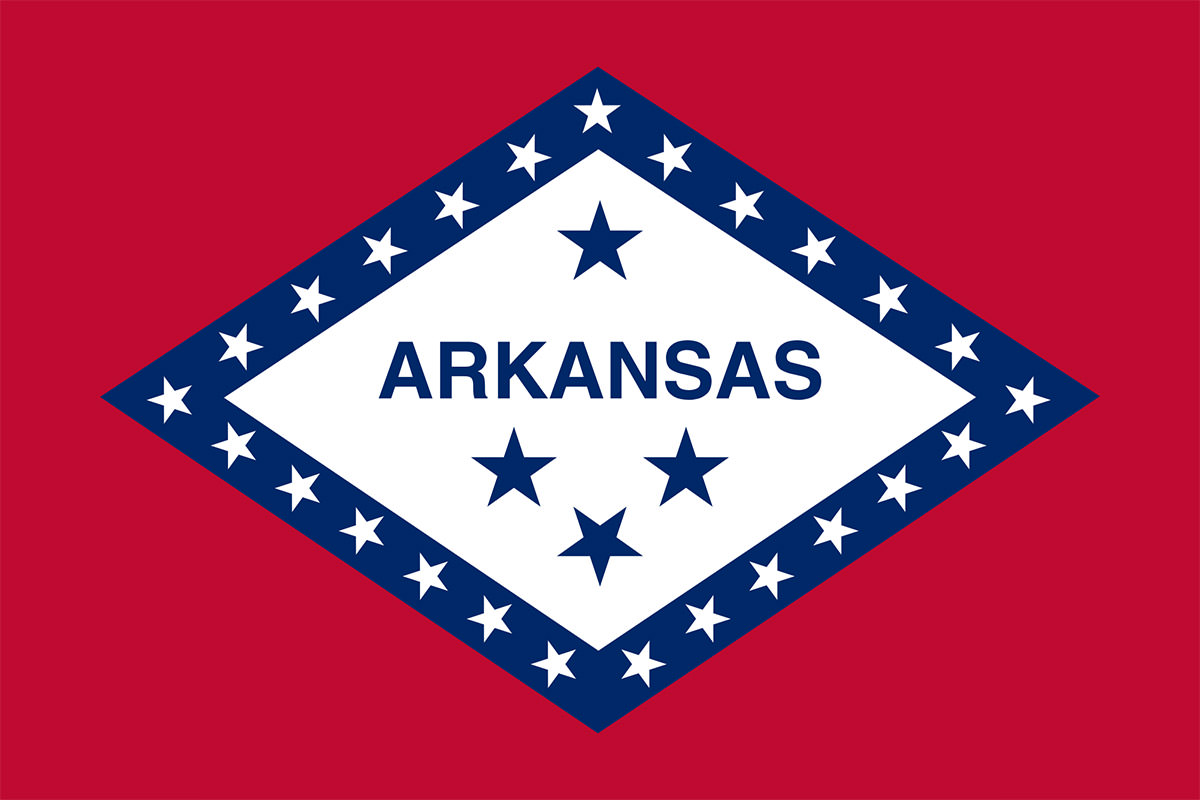 I've heard of legislating morality... but legislating immorality? Way to go, Arkansas. There's some terrific things about your state, but this is a fucking embarrassment. Shame on everyone who had a hand in dragging "The Natural State" back to less enlightened times.

• Widow! The hype machine for Avengers: Age of Ultron is really amping up, with individual character posters being released this week. Could not possibly be more excited to see this film come May...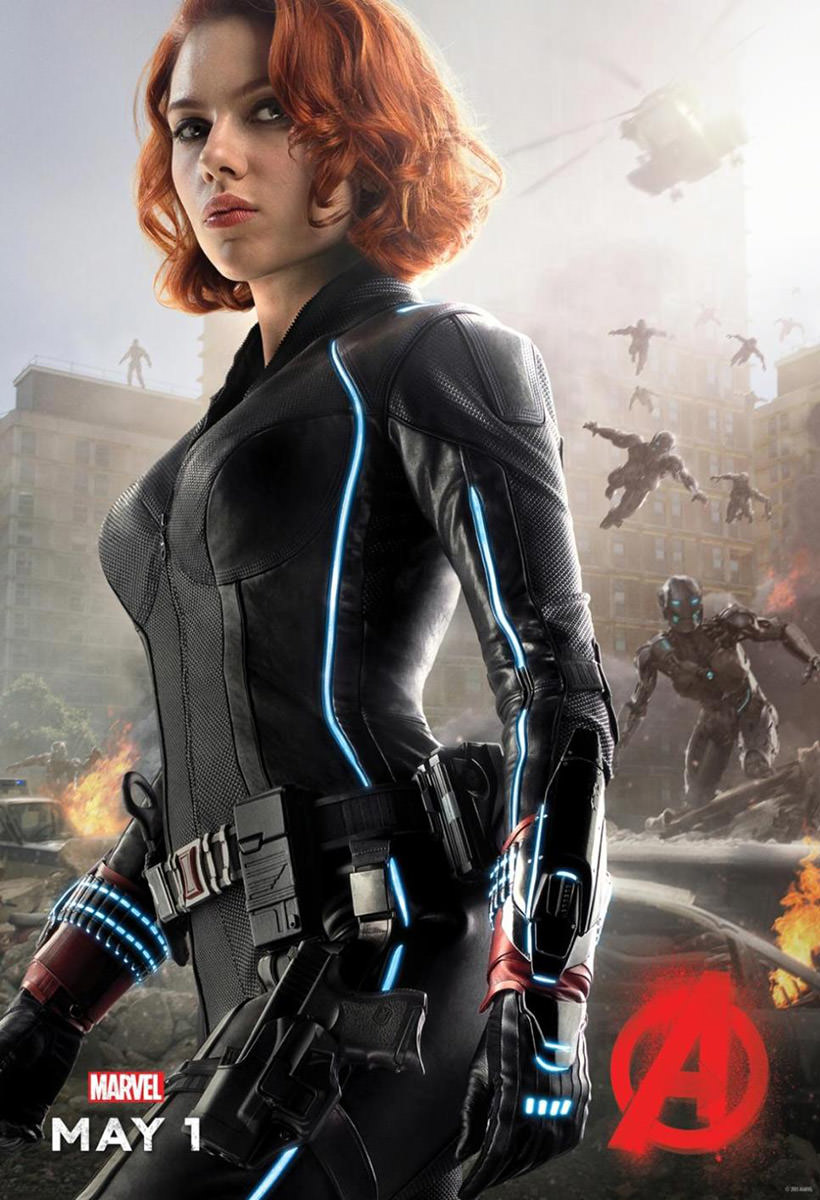 Looks like Black Widow may finally... finally be getting some tech that ups her game. They showed her using a built-in taser in the last Avengers film, but that's a far cry from the "Widow's Bite" blasters she sports in the comics. I certainly hope it comes to pass, because it seems completely illogical that Tony Stark wouldn't give her some advanced weaponry to make her a stronger part of the team.

• Laugh? The Matthew Perry version of The Odd Couple finally debuted and it's far, far worse than I imagined. Mostly because they're using a frickin' laugh track. This idiotic and antiquated method of attempting to make unfunny crap seem hilarious is just pathetic, and only serves to underline how funny something is not to modern audiences...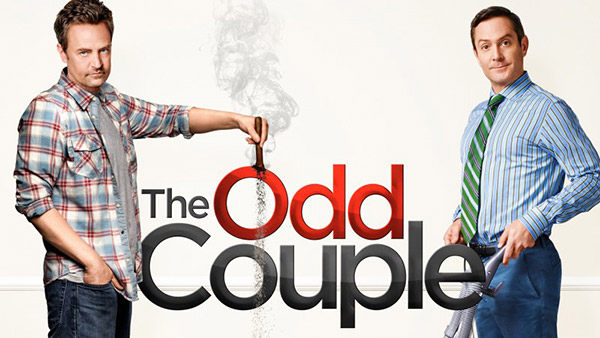 What kills me is how Matthew Perry can't seem to find a lead role in a vehicle that's worth his talent lately. He was essential viewing in Friends, he was a revelation as Joe Quincy on The West Wing, he was bordering on genius on Studio 60, and he was terrific on The Good Wife... I even liked his movies okay. But when it comes to finding a new show, he's been rolling in shit. Mr. Sunshine was abysmal. Go On was horrific. And now there's this hot mess? Sad. Just sad.

• MARCIA MARCIA MARCIA! Hot on the heels of Snicker's awesome Brady Bunch/Danny Trejo mashup comes this epic art installation...
I love it when companies create ad campaigns you actually want to see. In case you missed the original commercial, here you go...
The teaser ad was equally filled with awesome...
Yep. That's advertising done right, right there.

• Photographic! I used to carry a pocket camera with me everywhere I went to capture those unexpected moments that are begging for a picture to be taken. Then the iPhone 4 came along with its terrific built-in camera, and I started leaving my pocket camera at home more often than not. Why bother when I can get shots like this...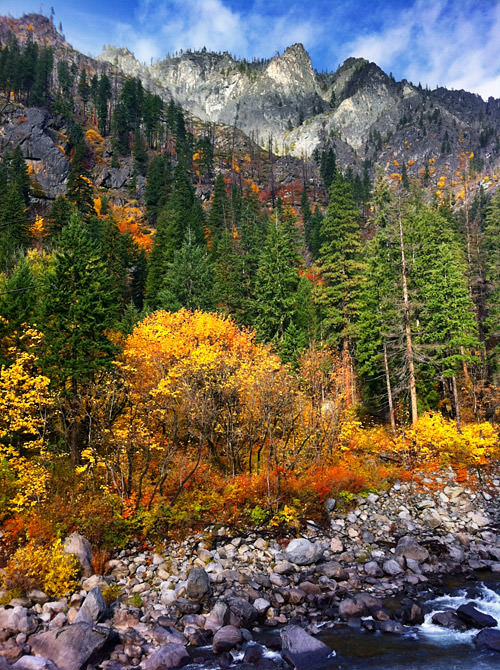 Then the iPhone 5 was released with an even better camera, and suddenly I found myself ditching the pocket camera completely. Now that I've got an iPhone 6 with its amazing camera, I've been doing something I never thought I'd do... go on some of my travels without taking my DSLR with me. It's a mind-boggling prospect, but the shots I can get out of a frickin' camera phone are so good that it's not a much of a sacrifice at all.
This week Apple finally realized what most of us already know... the iPhone is a really good camera. And they've started a nifty ad campaign to let everybody else know it too. They've also added an amazing "World Gallery" to their website...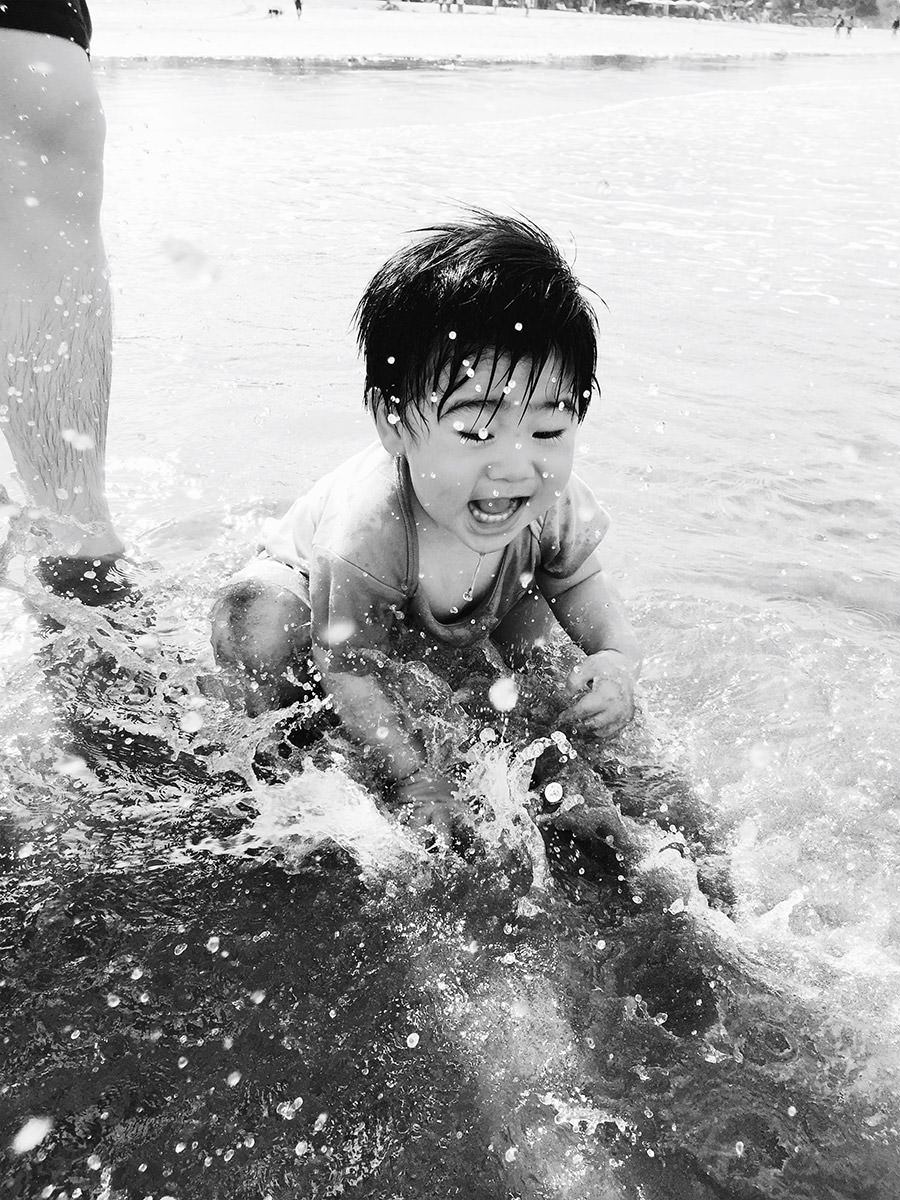 Shot by Silke W. in Bali, Indonesia
A lot of people are carrying smart phone with them everywhere they go now-a-days. Which means a lot of people have a camera on them all the times. Which means a lot of photo opportunities that were once missed are being captured. It's an amazing time we live in.

And... I'm wrecked. See you next Sunday.
Tags:
Advertising
,
Avengers
,
Bullet Sunday
,
Comic Books
,
Dumbassery
,
Dumbfuckery
,
Hate
,
iPhone
,
iPhone Photography
,
Movies
,
Photography
,
Stupidity
,
Television
Categories:
Apple Stuff 2015
,
Bullet Sunday 2015
,
iPhone + iPad
,
Movies 2015
,
News – Politics 2015
,
Photography 2015
,
Television 2015
—
Click To It:
Permalink
—
2 Comments: Click To Add Yours!
Posted on July 25th, 2014

After what I can only describe as "The Week I Wish Never Happened," I was more than a little thrilled to be getting the heck out of Dodge.
So this morning I packed up my crap for a drive over the mountins to catch a flight out of Seattle for Knoxville, Tennessee. This is a city I have driven by four or five times, but have never actually spent any time in. Hopefully there will be a little time for that tomorrow, but right now I am so tired I can barely even think about it.
The trip wasn't bad at all. Even my layover in Detroit was fairly painless. Mostly because I had loads of news coming out of ComicCon in San Diego all day long to distract me. Now-a-days it's more about comic book movies than actual comic books, which is fine by me. Especially all the amazing stuff coming out of The House of Marvel, which has been one amazing cinematic feat after another since the first Iron Man movie.
And they're really upping the game with the next Avengers movie... Age of Ultron... which looks epic...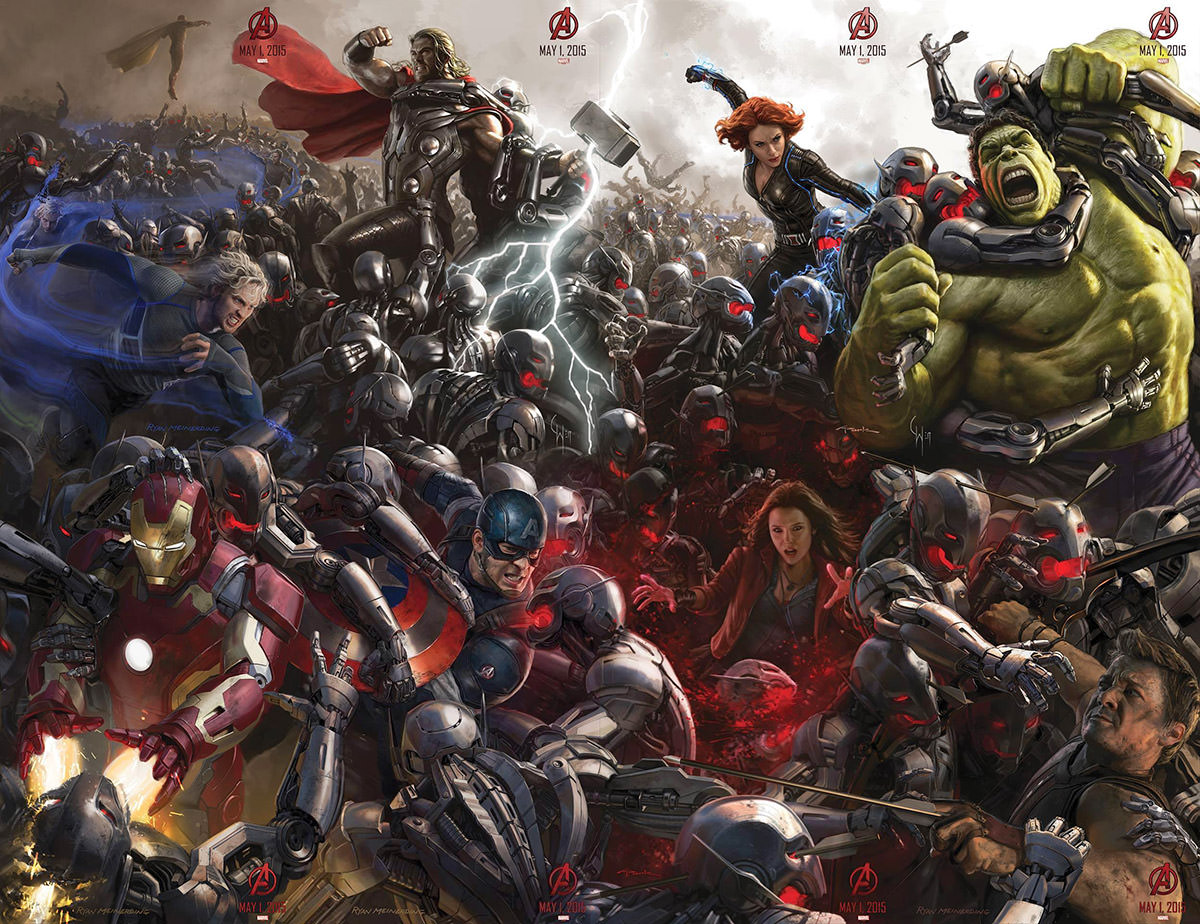 If I die before this film is released in May of next year, I will be very disappointed.
Posted on May 2nd, 2012

I've always liked The Hulk, because I think that he's a character everybody can relate to. Many-a-times while reading Incredible Hulk comics I thought about the rage monster inside of every one of us that's barely contained and ready to burst out at a moment's notice.
Then I have to wonder what it would take to push me over the edge and unleash the beast.
Watching FOX "News" and their near-continuous stream of exaggerations, half-truths, and outright lies to push their agenda would come close. Not so much because they do it... they're hardly unique amongst news organizations for that... it's more because they claim to be "fair and balanced" when clearly they're full of shit...
I mean, WTF?!?
Hulk not mad. Hulk confused...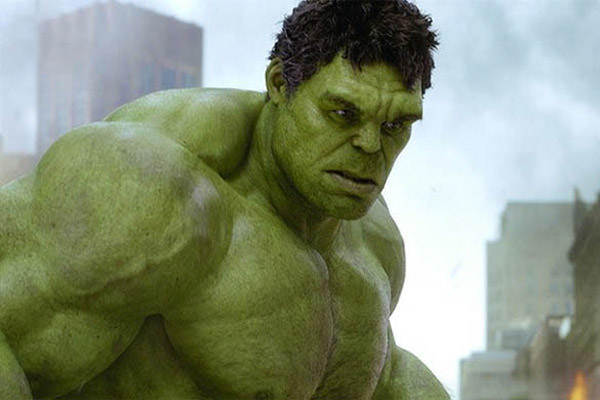 A fucking COMEDY CHANNEL is having to fact-check one of the most popular news organizations on the planet?
Something has gone very, very wrong. And that makes Hulk angry...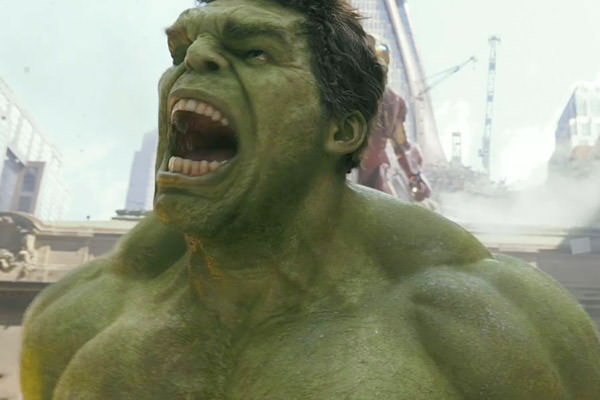 And you won't like Hulk when he's angry.
UNLESS... you are watching The Avengers movie, which opens nation-wide on Friday! I mean, seriously, with the exception of a few douchebags writing negative reviews so they can get some attention, everybody is LOVING this film!
If only DC Comics could get their shit together. Because, with the exception of an awesome-looking finale to the Batman trilogy with the upcoming Dark Knight Rises, they got nuthin'. To think that they could have built on the success of Batman and unleashed amazing Superman, Wonder Woman, Green Lantern, and Flash films... culminating in a frickin' JUSTICE LEAGUE movie... well, it's almost heartbreaking. Green Lantern was lame, and what little I've seen of Man of Steel is looking awful.
Oh well. Between Marvel Comics movies and FOX "News" I guess we've got enough popular fiction to keep us occupied for a while.
Posted on February 5th, 2012

Blogography is locked and loaded, so Bullet Sunday starts... now...

• Buzz! When my hair gets so long that I have to blow-dry it, something has to be done. But since I spent all my money on new Gingher shears yesterday, I couldn't afford to get a haircut. Fortunately, a Google search convinced me that this was something I could do myself.
And, because I'm me, I live-Tweeted the whole thing...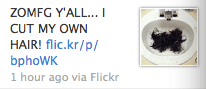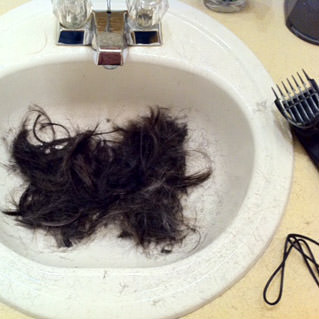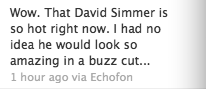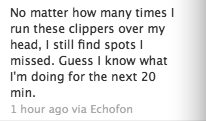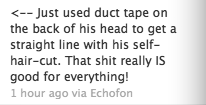 And this is how it all turned out...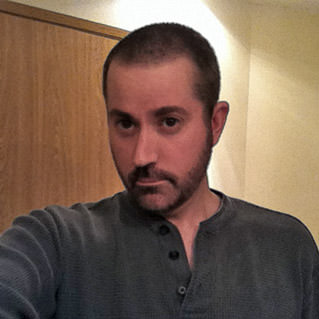 Not bad for free! I should totally give myself my own medical advice now.

• LEGO! The more I see of the LEGO Lord of the Rings MiniFigs, the more I realize that my life will not be complete until I possess them all. I mean, come on! Has there ever been a LEGO MiniFig cuter than LEGO Hobbits?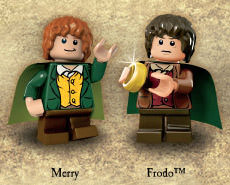 And has there ever been a LGO MiniFig scarier than LEGO Gollum?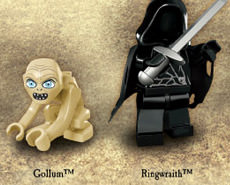 I mean, seriously...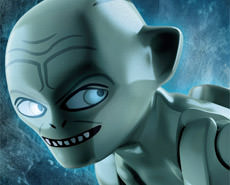 SERIOUSLY!!...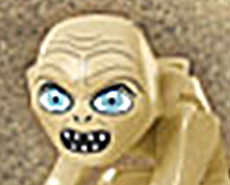 I can't wait for The Preciousses to be mine!

• Miley! Yes, as I've said a number of times now, I'm a fan of Miley Cyrus. She was funny as hell in Hannah Montana, and she's had some good songs come out of her music career. But the thing that fascinates me most is how she's unapologetically taken on a role in leading her generation towards acceptance and equality...
"We all should be tolerant of one another and embrace our differences. My dad, who is a real man's man, lives on the farm and is as Southern and straight as they come. He loves my gay friends and even supports same-sex marriage. If my father can do it, anyone can. This is America, the nation of dreams. We're so proud of that. And yet certain people are excluded. It's just not right."
—Miley Cyrus, Glamour Magazine
This is what scares the shit out of the backwards, crazy-ass, hard-core anti-equality crowd... the future is coming, and their antiquated bigotry is not a part of it. Game over. It's only a matter of time.

• Sweet! I swear, at a time when our horrible society has me convinced that we all deserve to be extinct, something like this comes along to restore my faith in humanity. I love it...

• Network! Today I dug out an old "Airport Express" unit for my new computer at work. Since the iMac only has one ethernet port, I thought perhaps I could use WiFi for my second network connection. Ten minutes later, I found out I could. Apple has a "Bridge Mode" which allows you to put a WiFi interface on an ethernet connection. Simple!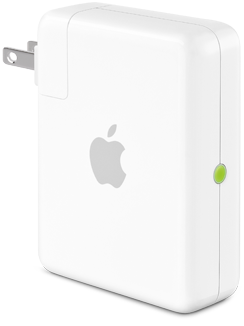 Since this is an older model, it can only do 802.11g. If I want the speed increase of 802.11n, I'll have to shell out $99 for a newer model. But the IEEE just released a draft of the even faster 802.11ac standard back in November, so maybe I'll wait for that.
Even though iMac won't be able to take advantage of it, who wants to buy old technology?
Of course, all technology is old technology when you think about it.

• Avengers! Holy crap. Seriously, HOLY CRAP...
A super-hero team movie done right is the dream of every comic book fanboy. Given what I've seen so far, my expectations are impossibly high for this film. May 4th cannot get here soon enough.

And now... PUPPY BOWL!!!
Posted on July 24th, 2011

It's Bullet Sunday on rails, baby!

• Oslo. I can't really find the words to express my deep sorrow for the people of Norway and the beautiful city of Oslo during the recent tragedies there. I was lucky enough to have visited the city back in 2008, where I met up with one of my long-time blogging friends and spent some time seeing the sights. I dream of returning one day so I can visit the fjord-laden coast and have some more of the best guacamole I've ever had.
My hopes are with Norway as they recover from such senseless tragedy.

• Comic Con. While I love the idea of Comic Con, the reality is just not something I can enjoy. The drastically over-sell the event, so you spend most of your time in massive crowds waiting in lines. HOWEVER... the idea of Joss Whedon making The Avengers film fills me with such happiness that I think I would have totally endured the trauma in order to sit in on that panel. But seeing the beautiful interlocking poster set Marvel has released is really the next best thing...
So cannot wait until May, 2012. This is literally a fanboy's dream come true.

• LEGO Heroes. And SPEAKING of super-heroes... earlier this week I saw that LEGO now has licenses to make sets for both the Marvel and DC line of comics! Is it too much to hope that a LEGO Heroes video game is in the works?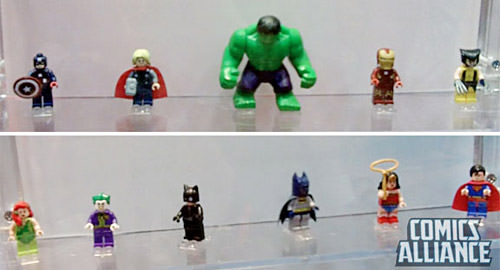 More images can be found over at Comics Alliance!

• Thriceful! Just a quick thank you to everybody who has made time to take a look at the latest issue of Thrice Fiction and send such nice comments! It makes all the hard work worthwhile. See you again in November...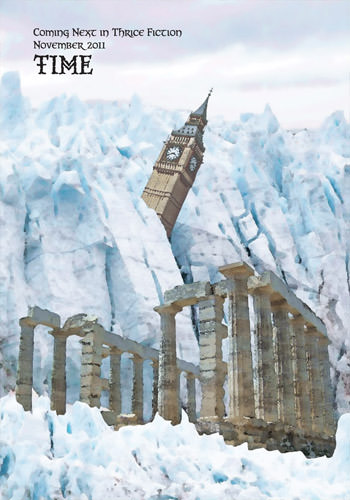 (and if you haven't grabbed your free copy yet, what's stopping you?)

• Lovely. And lastly, before I go, a big congratulations to New York for taking a huge step towards equality for all. Some people have been waiting their entire lives for the opportunity to be married, and I couldn't be happier for them to have their chance at last...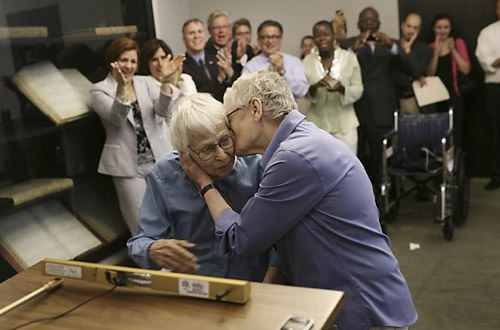 It's been a long, long time coming. And yet there's still so much further to go.

Good night, Sunday.