Posted on February 27th, 2020

Today I got some rather bad news. A project I had been working hard to complete was outright canceled. But then, after giving it some thought, I decided it was actually good news. Sure it means I had been wasting my time these past three nights, but it also means I don't have to worry about it tonight or stress over tomorrow's deadline! Woo hoo!
In other news... it was announced that Vice President Pence was put in charge of the country's coronavirus response.
At first I was all "Well that's nice. It's terriffic that he has something to do with his time." But then I was like "Wait a second... isn't this the same Vice President Dumbass who said condoms don't work and smoking doesn't kill you? Holy shit!" And, sure enough, heeeeeere's Mikey!
The anti-science assholes running this country make me crazy.
But what doesn't now-a-days?
Posted on February 14th, 2020

As much as I wasn't a fan of Valentine's Day before, I am especially not a fan now.
I've been trying really, really hard to change my attitude about stuff that just doesn't matter (like Valentine's Day) but it's proving incredibly difficult. In a day and age where everything is shit that's impossible to escape, even the little things can be completely overwhelming.
In the State of The Union address a week ago, Cheeto Jesus said "I am thrilled to report to you tonight that our economy is the best it has ever been."... then a couple days ago he cut Federal employee raises that were scheduled because of "serious economic conditions." So which the fuck is it? Do we have the best economy that the entire universe has ever known... or is it in the toilet? Like most things in life, both statements are probably true. For billionaires and mega-millionaires, the economy is the best it's been in decades. For everybody else, it's not so great. Partly because of rising costs. Partly because we keep losing things that our taxes have traditionally paid for. Take, for example, libraries.
The presidents current crusade includes cutting funding for libraries. The only way some people can afford to read books is to borrow them from the library. The only way some people can afford to watch movies is to borrow them from the library. The only way some people can afford to get the news from newspapers and magazines is to borrow them from the library. The only way some people can have access to the internet or a computer is to use them at the library. BUT POOR PEOPLE DON'T MATTER, SO CUTTING THEIR ACCESS TO EDUCATION, ENTERTAINMENT, AND A WAY TO COMMUNICATE, FIND A JOB, OR JUST FUCKING EXIST IS NO BIG DEAL WHEN BILLIONAIRES NEED TAX CUTS TO PAY FOR THEIR GOLD-PLATED TOILETS, RIGHT?!?
And then there's the little things. Like the desire to live free from deadly diseases. As you may have heard, the Coronavirus is a big deal. Currently in China, but it could end up wrecking havoc here very easily. Then there's the looming threat of old diseases coming back, which scientists warn could be unleashed from thawing permafrost. And yet President Trump is wanting to slash funding to the Center for Disease Control. It's madness.
But we've got billions to transfer to the ineffective and idiotic "Wall" President Trump is hellbent on constructing. Hope it can stop diseases from getting through.
But anyway... Happy Valentine's Day...
For past year's Blogography Valentine cards, click here!
Posted on January 6th, 2020

The news out of Australia is so heartbreaking that I am having trouble sleeping at night.
With 30,000 square miles having been burned, it's estimated that a half-billion animals have perished in the flames with a half-billion more affected. The video of confused and frightened koalas clinging to trees as fire approaches... animals running as their homes burn... not to mention the thousands of people who have been evacuated or made homeless... it's a catastrophic situation that is really tough to wrap your head around. The stories of people with kind hearts helping the animals is a small consolation, but I always wonder what happens to the animals after the photos have been taken...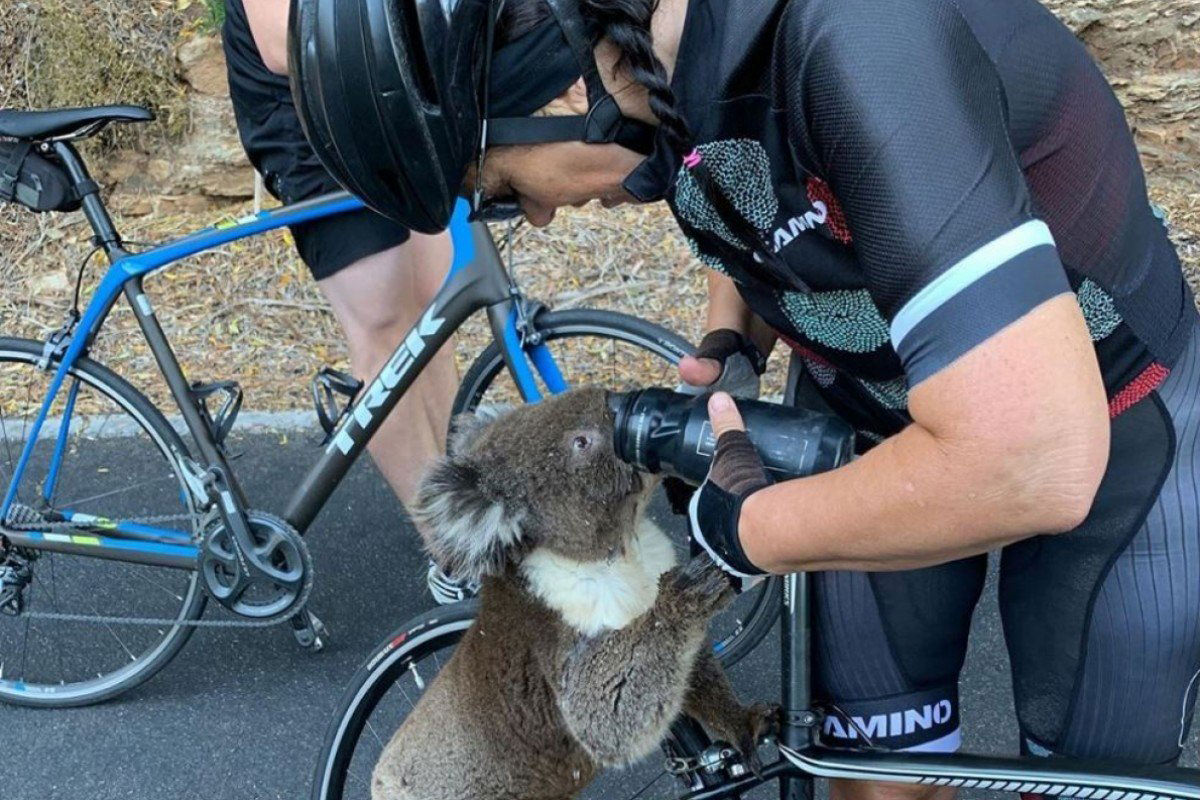 Photo from Anna Heusler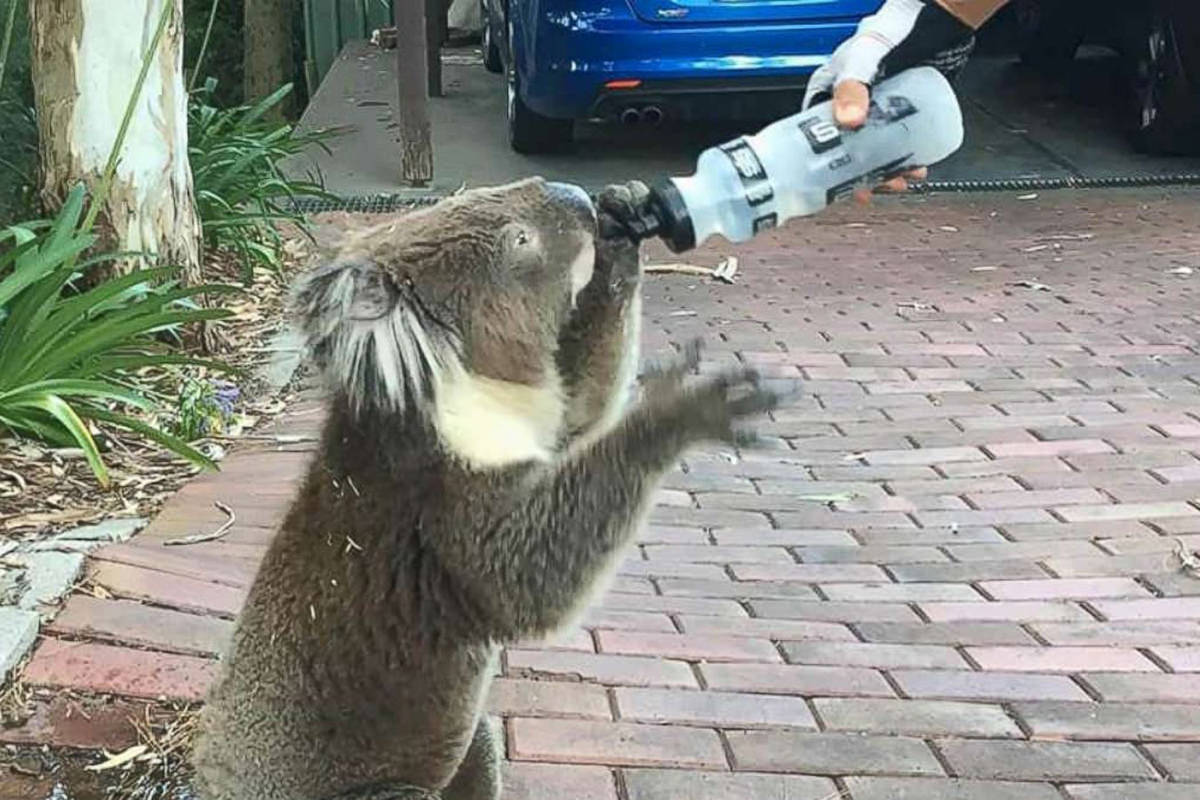 Photo from Photo from Matt Sully
No home. No food. No water. The situation for these already endangered creatures is dire. I can't fathom what it's going to take to save them. Could be that koalas in the wild will be rare and all we're going to get will be those made safe in captivity. And while koalas get all the press because they're so cute, the populations of other less-cute animals, lizards, snakes, insects, and the rest are perishing too.
I know that animals have been suffering around the world for as long as the world has existed, but it doesn't make it any easier to process. Unlike humans, animals can't be made to understand what's happening or told to evacuate or instructed what they should do. All they know is that the world is on fire.
Alas, it's not just the flames they have to worry about. There are other ways to burn down the world, and humans are doing a fine job of that, if Twitter is any indication. Soon wildfires may be the very least of their problems. Maybe this realization is why I can't sleep at night? I dunno. I'm too exhausted to figure it out.
Posted on December 22nd, 2019

The holidays are nigh but there's still something to be happy about, because an all new Bullet Sunday starts... now...

• Movies? Does anybody at Apple actually use their shit? Because not a damn day goes by that I don't find bugs or serious problems. Just now it's trying to find a movie in the TV app. But everything is so fucked up that you really can't. Even worse? When you try to browse for it by selecting "movies," they show you a bunch of shit THAT ARE NOT EVEN FUCKING MOVIES...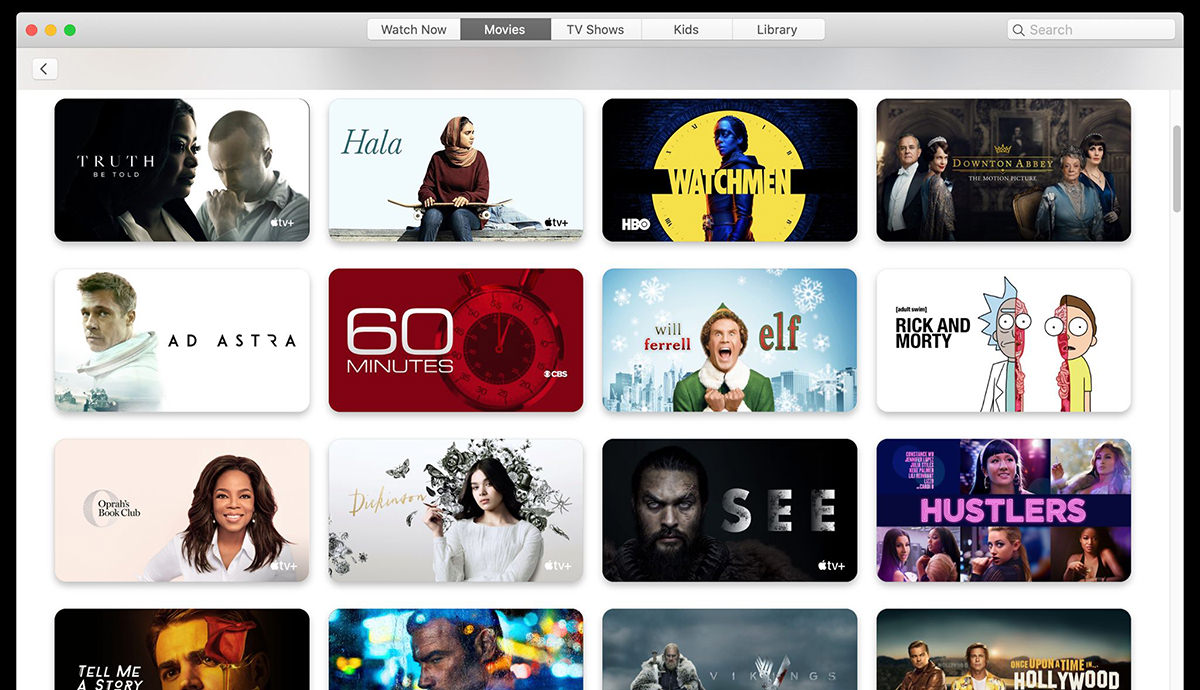 Such a waste of time. iTunes may have sucked, but at least it wasn't a useless pile of shit.

• Remember. It's weird watching this and knowing EXACTLY what's happening. Not remembering, but not wanting to admit you don't remember. Not understanding, but being polite and pretending anyway. Not having any clarity of who, what, when, and where, but dismissing your confusion. Then an occasional moment where the dots connect and there's a spark of... something... in their eyes...
Hardest days of my life.

• a-ha! No, it's not as refined as the version that came after... but it's still a brilliant, beautiful, haunting song here...
It's so sad to me that a-ha is considered a one-hit wonder when they had so many remarkable songs following Take on Me. That first album is brilliant. But so are the ones which followed.

• Cuteness. I could spend hours watching raccoon videos on YouTube. I'm trying to cut down, but... man... BABY raccoons...
Nature is so amazing that it hurts.

• Retirement? Reality is a harsh mistress...
The future is scary, yo.

• Transcript? I'm just... it's just... I mean...
WHAT. THE. ACTUAL. FUCK?!? The transcript LITERALLY PROVES THAT PRESIDENT TRUMP IS GUILTY. If everybody willing to testify says he is guilty... and everybody who says he's innocent refuses to testify... doesn't that say ANYTHING about what's happening here? Does the truth even matter? Talk about reality being a harsh mistress. The future is terrifying, yo.

• Mystery. How Wrabel manages to keep churning out such beautiful work song after song after song is a mystery. This is a Christmas song for heaven's sake!
Happy Christmas, if that's your thing!

Have a great holiday...
Posted on December 11th, 2019

I have been working day and night to complete a project by my Friday deadline. It hasn't been easy because my brain has turned mooshy and it's difficult to think when you have a mooshy brain.
One consequence of concentrating everything I have on work is that I am completely ignoring the outside world. To be honest, I'm probably better off. When I was flipping through channels so I could get to Hallmark, I landed on some kind of news program discussing some people's desire for a "second civil war" if President Trump is impeached, and that was enough. I mean, come on. He did it. There is overwhelming evidence he abused the power of his office for personal gain and should be impeached... and quite possibly removed. Cases like this is why impeachment exists! And yet... there are people who say this should be ignored because they are so caught up in the non-stop lies of the Trump Administration that they refuse to listen to the truth. Seriously, if President Obama had done even the tiniest fraction of the crap Trump has done, these same people would be calling for him to not only be impeached and removed, they'd want him to be executed. It's complete madness.
But oh well. Such is the world we live in.
Anyway...
I had my nose in my laptop and didn't look outside all night. When I did, I was surprised to see that it's snowing out...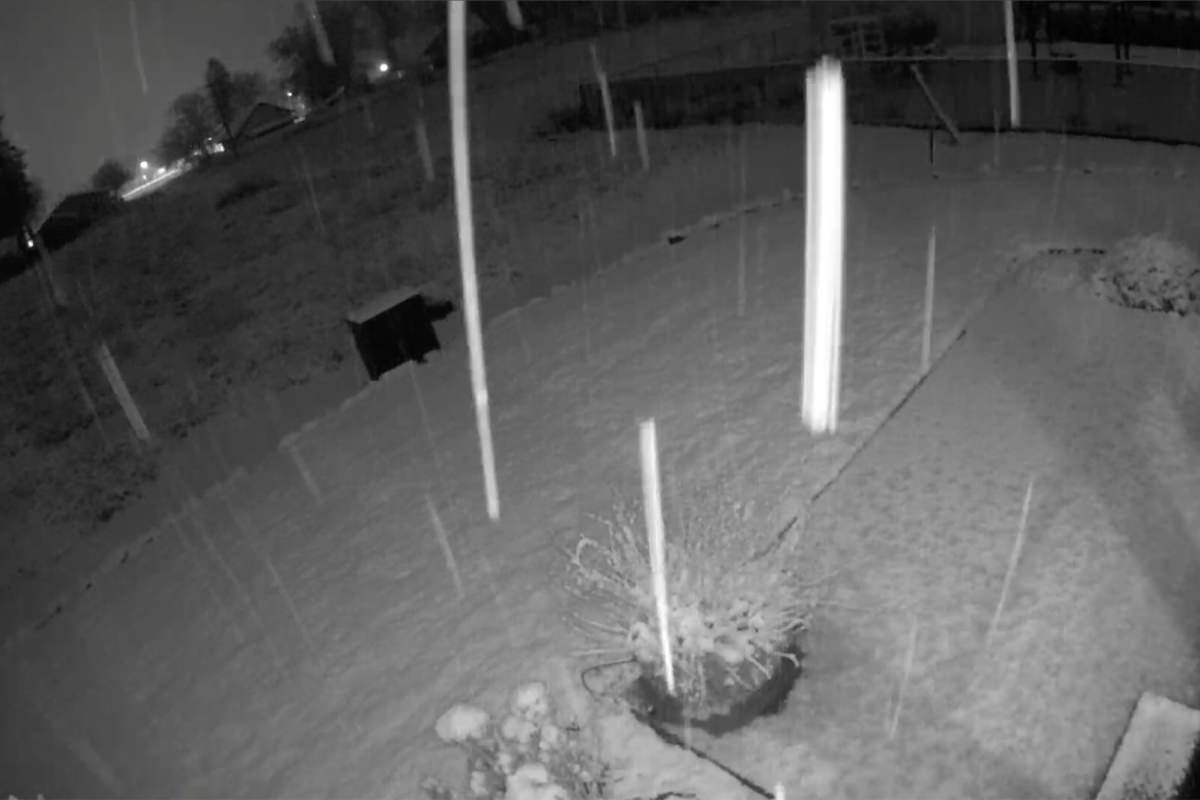 Only time will tell if it will last. Tomorrow's forecast says it will be sunny skies through the afternoon with the temperature gettiing up to 42 degrees... which then has a 70% chance of leading to rain in the evening. In which case, bye bye snow. Personally, I would be happy if the snow didn't stick around and hold off until I'm done traveling on the 31st.
But since when do I get what I want?
Some little kid who is much more pure of heart than I is probably wishing for a white Christmas and we all know who Santa is going to listen to.
Posted on October 17th, 2019

If you have any access at all the media, you've seen that Representative Elijah Cummings of Baltimore died early this morning.
This is devastating news for a number of reasons, and there are plenty of articles about all the ways he will be missed. But, speaking for myself, it's devastating because he was a kind, decent, honorable man in a job where kindness, decency, and honor are rare. Where integrity is rare. And getting more rare every day.
Of the many, many words being said about Representative Cummings today, my favorite were spoken by House Speaker Nancy Pelosi when she said "He lived the American dream, and he wanted it for everyone else."

Image taken from 60 Minutes and CBS News
I haven't read all the news stories. But I've read enough to know that Cummings' part in the impeachment inquiry... and the disgusting attacks on him and the city he loved by The President of the United States of America... are taking center stage. And it makes me more than a little angry. He is so much more than that. The man served as a lawyer for nearly 20 years before devoting the rest of his life to public service. He worked day-in and day-out to better the lives of the people he represented. To better the life of all of us. He fought to keep us healthier, safer, smarter, and more secure. He was tireless in trying to make government more transparent, lobbyists less powerful, and elections more fair. He devoted himself to public service and worked to make sure that future generations would devote themselves to it as well. He encouraged more diverse voices to represent us at all levels of government. He was an inspiration to legions of people for all that and much more. He was certainly an inspiration to me.
And I hope that doesn't get lost in the shuffle.
For some insight into Representative Cummings thoughts on current events and his life and service in general, there was a pretty good story by 60 Minutes on him at the beginning of the year. I urge you to watch it. He is so smart, funny, warm, and charming. He was liked and respected on both sides of the aisle. It's no accident that he became a giant in the political arena...
A huge chunk of Congress could evaporate and I wouldn't miss them. I will, however, miss Representative Elijah Cummings. A lot.
Rest in peace, sir. Your life of service will not be easily forgotten.
Posted on October 11th, 2019

Sometimes having a house that's smarter than you are is a real pain in the ass.
As I mentioned yesterday, my "smart home" keeps nagging me that the humidity is low, but I've been too busy to move all the tools and junk that are piled in front of the whole-home humidifier so I can turn it on. Then come the afternoon my house got even more freaked out about its precious moisture levels and was all "ZOMG! I'M AT 22% AND I SHOULD BE AT 36%! DO SOMETHING ABOUT THIS HUMIDITY ALREADY!!!" And so I moved just enough crap that I could use a stick to poke the "on" button...
Thanks to the steam that immediately started blowing through my vents, the humidity reached acceptable levels in just four hours. And now my house is happily maintaining the humidity it wants and no longer bothering me...
I left work early today to take down my DirecTV satellite dish, patch the holes, paint over the holes, cut down the flowers and trim the shrubs, clean the security cameras, disassemble the Liter-Robots for cleaning, hose out the catio, bake bread, clean the guest room, wash clothes, steam clean the cat feeding station, make a grocery list, wash out the garbage and recycle bins, dig for winter clothes I can donate, clean out my tool boxes, and gather books for the library book sale.
Instead I took down the DirecTV dish, filled the holes... then watched El Camino: A Breaking Bad Movie on Netflix. Not long after, I heard that Robert Forster, who appears in El Camino, had died. He's had many notable roles but my all-time favorite is in Quentin Tarantino's Jackie Brown, where he's fantastic at conveying so much without even saying a word...
Amazing. And now I have to go watch that movie for the 100th time. Rest in peace, sir. You will be missed.
BUT BEFORE WE GO...
Though I would take Elizabeth Warren over President Trump (hell, I'd pick Pee-Wee Herman over President Trump)... I don't know that I would want her as President of the United States. But then I see how deftly she handles homophobic bigotry, and have to wonder if she might be the person for the job...
Kinda the perfect video to land on National Coming Out Day, isn't it?
Posted on October 4th, 2019

And so the murderer of Botham Jean has been convicted and sentenced.
I have many, many thoughts on this matter.
Primary of which is that 10 years for murdering a man in his own home while he was sitting on his couch eating ice cream, then not administering any kind of first aid, then lying your damn ass off about what happened... is not nearly adequate punishment. Not even close. I also feel that a judge in a court of law handing over a Bible to her as she's carted off to prison was fucking abhorrent. Does the judge do this to everybody, regardless of what faith they may already be keeping? Is it really her fucking job to try and convert people to Christianity in her courtroom? So much for the separation of Church and State.
But setting all that aside... Trevor Noah, not surprisingly, has a beautiful take on all this. He is one of our great thinkers, and has a way of looking at things and discussing things which is entirely on-point. Just watch this...
I can't really add anything to that and sound like I'm being rational, so I'm just going to let that be the end of it. A plea for compassion really should be the final word here, and I hope one day I can get to that point. Peace and healing to Botham Jean's family and friends
And then there's everything else that's going on. I mean, holy shit are things fucked up right now.
I don't even want to get into the whole impeachment issue. I'll just say this: If it were President Obama who did these totally illegal acts... illegal acts which President Trump has fully admitted to and confirmed ON LIVE TELEVISION... what would the reaction be from Republicans? They wouldn't stop at impeachment, that's for sure. They would be calling for a firing squad on the White House lawn. The hypocrisy here is beyond my ability to even conceptualize. There is hard evidence that President Trump has abused his office multiple times, but in every case people continue to believe his lies and bullshit. The same people who call themselves "patriots" and claim to want to "drain the swamp." PRESIDENT TRUMP AND HIS ADMINISTRATION IS THE FUCKING SWAMP!
Oh well. Maybe it's for the best he stay in office and (hopefully) get voted out next year. Because I fully admit that the idea of a President Pence scares the shit out of me. That vile moron is fucking insane. And that is not hyperbole. He is certifiable. I honestly believe that it is 100% a possibility that he would order a nuclear strike on the Middle East because he thinks Jesus will protect the United States. That's the kind of bat-shit crazy stuff he literally believes. Along with government-sanctioned persecution of anybody who is not a straight white male Christian. Mustn't forget about that. Of course now evidence is surfacing that Vice President Pence was up to his eyeballs in the Ukraine scandal, so maybe they'll both be removed?
One can only hope. The entire fate of this country is at stake.
And speaking of which...
President Trump has threatened more than a couple times to declassify "devastating" information on the Democrats in yet another quid-pro-quo situation... this time to stop Democrats from investigating him (which is totally what an innocent person would do). Can I just say that I totally hope he's not lying (again) and this information exists and he will actually release it?
One can only hope. The entire fate of this country is at stake.
Selective outrage at illegal abuses of political office along party lines is worse than no outrage at all. If there's one thing Americans should be united on, it's that ALL these corrupt mother-fuckers need to go down in flames. Sure that may be the vast majority of politicians in office, but they can be replaced. So bring it on.
Posted on September 15th, 2019

I had to add a blanket to my bed last night but it's still toasty warm up in here, because an all new Bullet Sunday starts... now...

• Since You're Gone. I was saddened to learn that Ric Ocasek, lead singer of The Cars died. I first became acquainted with the band after their second album, Candy-O, was released in 1979. The Vargas pinup art on it remains one of my favorite album covers. Apparently Vargas came out of retirement to paint it because his niece was a fan of the band...
It was from Candy-O that the track Let's Go came, which is still one of their best songs. Two albums later they would come out with Shake It Up and explode in popularity all over again. Thanks to some innovative videos on MTV (at a time when MTV still played music videos) their fifth album, Heartbeat City, was the peak of their popularity. One album later we got Door to Door and The Cars would disband. They came back together in 2011 for the album Move Like This, and then it was all over. Through it all, there was Ric Ocasek. He had a solo career, sure, but it was as the voice of The Cars that I knew him and loved his work. Interesting to note that nobody knows his real age. According to conflicting sources, it's either 70 or 75. Not knowing for certain seems about right when it comes to Ric! Thanks for the music, sir, you shall be missed.

• Staten Island Funtime. CGP Grey has, without a doubt, my favorite YouTube channel. I anxiously await every new video he posts. Awesomeness like this is why...
If you haven't watched every single one of his videos, what are you waiting for?

• Count on It. Time until this deranged individual gets caught in a bathroom stall with an underage male prostitute? 5... 4... 3... 2...

• Phone Problems Well this is pretty sweet...
Cool Catch, Bro.

• Filibustery. So the Senate wasn't designed by the founding fathers to be a dysfunctional shithole after all. We made it that way...
Is there any doubt... any at all... that we need to scrap the idiotic institution that is our government and start over with something that actually works and truly represents the people of the United States of America? Something without all the stupid fucking waste we have now which exploits our time and money to ABSOLUTELY NO EFFECT? What we have now is just people elected to nothing and being extremely well-paid for doing it.
Tonight John Oliver took an interesting look at "legal immigration"...
And so... "legal immigration" is actually another phrase that politicians use for "no immigration"... unless your daughter is married to the President of the United States of America, of course. Hope The First Lady's parents enjoy picking crops, cleaning houses, and working the brutal, thankless jobs which are customarily filled by immigrants. Thanks to mass deportations and constant threats, those jobs are readily available. Oh... wait a second... never mind.

• Dumb Dumb DUMMMMMB. And speaking of this dysfunctional government... could it possibly get any more stupid than these absurd Democrat "debates?" They make the party look like its run by idiots. Which, let's be honest, it probably is. Though, in their defense, they're no more stupid than the Republicans propping up the dumbass that's currently occupying The White House for re-election, so I guess we're all fucked. Again. Democratic leadership will manipulate things to pick whomever they hell they want to run... and Republican leadership will continue to endorse a total fucking lunatic who only gives a shit about his own personal interests. Try not to be shocked by the predictability of it all. Though, odds are, you don't have the money it takes to get to decide how this country will be run, so being shocked is about all you have left. Sorry for ruining that for you.

See you in a week, sports fans.
Posted on September 1st, 2019

Labor Day may be tomorrow but the party starts now, because an all new Bullet Sunday starts... now...

• Hurrican Dorian. The images coming out of the Bahamas have been terrifying. And now parts of the Georgia coast are under mandatory evacuation...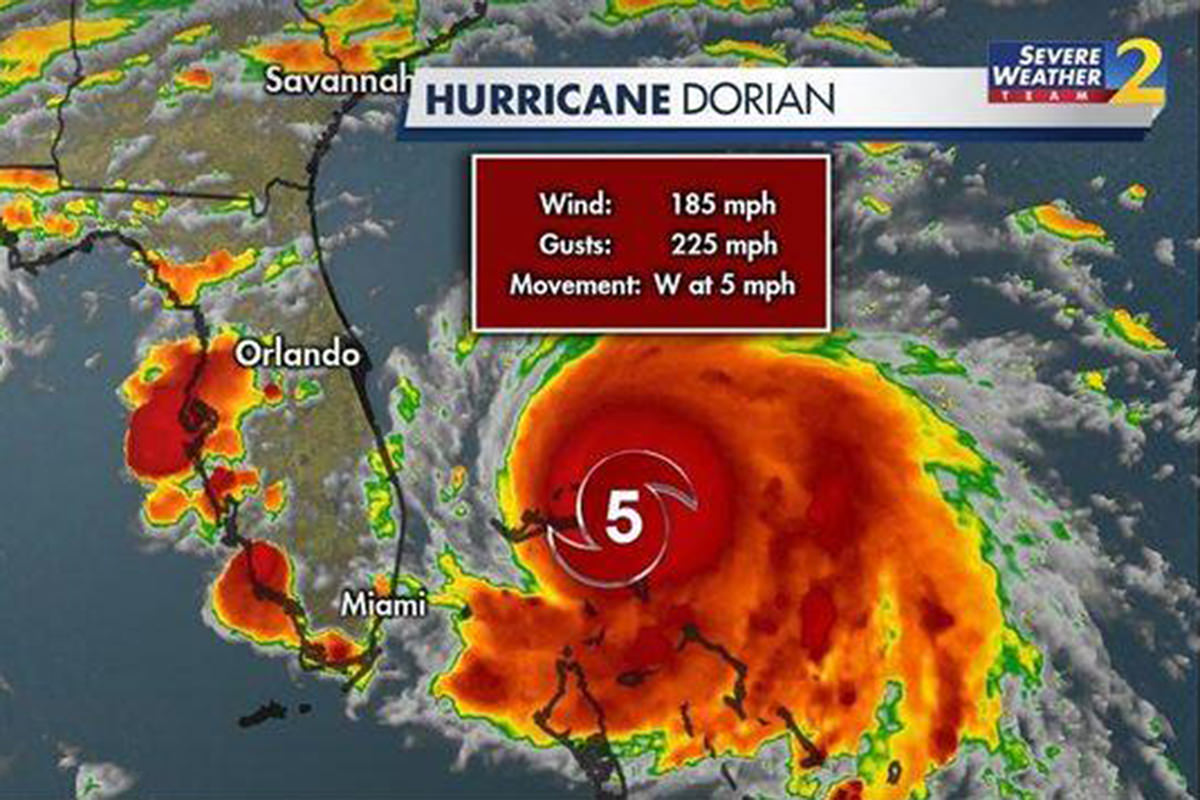 Map from The Atlanta Journal-Constitution.
Dorian is tied with a hurricane from 1935 for the highest wind speed at landfall... a staggering 185mph. I hope that's the only horrible record that ends up being broken.

• Lover! A lovely video for the very pretty title track off of Taylor Swift's latest album...
And I'm not the only fan of the song. Keith Urban did a beautiful cover while performing at the Washington State Fair...
I think 1989 is still my favorite T-Swifty album, but Lover is a close second. Tracks like this make it so. I know I'm late to the party here (1989 was the first time I had even heard of her), but I never cease to be impressed with her talent, wit, charm, and intelligence...
Such a remarkable person. Continued success to you, Miss Swift.

• Parade! A true leader celebrates all the people they represent. Canadian Prime Minister Justin Trudeau takes that to heart, as you can see from his taking part in this Pride parade...
Meanwhile, our leadership is doing everything they can to strip rights from our citizens. A depressing state of affairs for the so-called "Land of the Free."

• Rowl! Exceptional production values, gorgeous cinematography, beautiful costuming, and mind-blowing sets don't mean shit when your story is bloated and boring. It's like they took a 90 minute movie and stretched it out to 8 mind-numbing episodes. That's Carnival Row for you...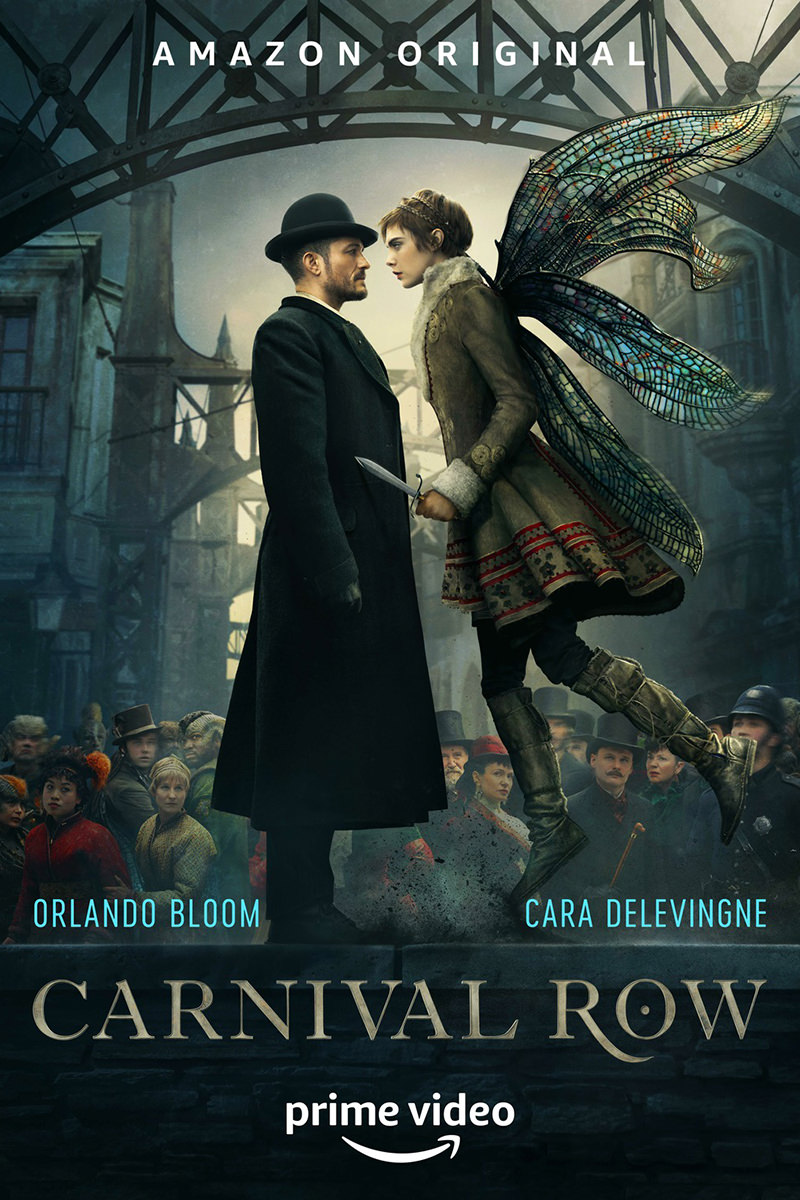 Guillermo del Toro, who was originally going to be working on Carnival Row, dropped out because of his movie obligations. Don't know if it would have made any difference, but his impeccable pacing and storytelling were much needed here. It's like they had the sets and all the costumes and such and wanted to get as much use of them as possible even though there wasn't enough story for that. Pity.

• Frexit! NOT AT ALL REDUNDANT! Unless France pulled a Frexit and is no longer a part of Europe?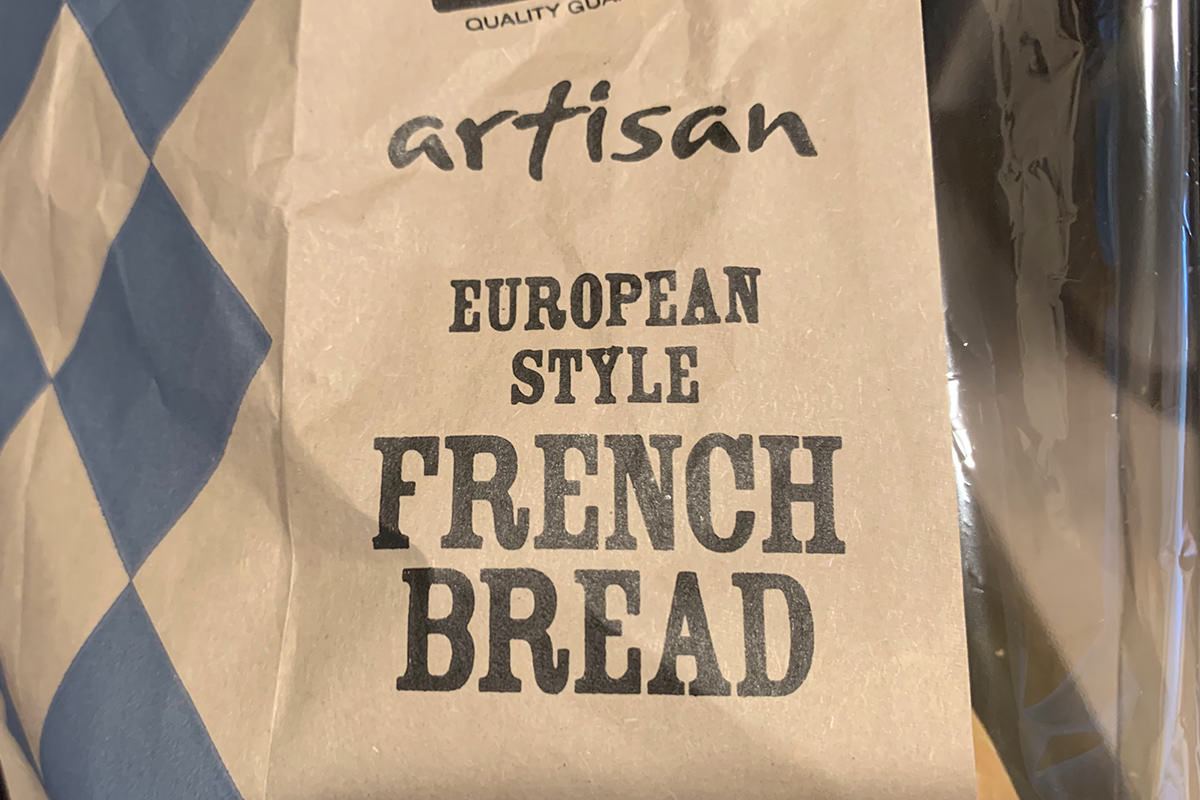 I have yet to try any of that Asian style French bread, but I'm sure it's delicious.

• All The Gs! The advent of 5G wireless is going to be a huge game changer once the mesh that's required to have it work seamlessly has been built. That's a long ways away, but it's still an intriguing technology in its infancy. If you don't know what that even is, here's a fantastic video from Marques Brownlee just for you...
Pretty amazing stuff. Imagine having blazing internet available everywhere for all things... and what will come from that.

• Another Day, Another Mass Shooting. My first thought used to be "How many people?" But now my response has evolved to "Where did it happen this time?" Once I realized that this was how my brain was wired to react, I was disappointed in myself. It feels dismissive and disrespectful to those who just lost their lives. I could excuse it by saying "There's already been so many people killed, does it really matter how many more are added to the list?" But the answer is "yes." Every fucking one of them matters. It's when we start viewing the deaths as statistics instead of people that we lose ourselves. Unfortunately for all of us, those who can actually do something are long lost already.
I remember when the NRA was for responsible gun ownership and wanted to make sure that guns didn't get into the hands of people who shouldn't have them. I also remember when President Reagan was an advocate for that ideal. This was before the NRA was overtaken by gun manufacturers with lobbyists who buy politicians and give them an agenda to encourage as many gun sales as possible... regardless of consequences.
I support the 2nd Amendment. I also support the right of people to go through life without getting randomly shot by some toxic asshole with a gun. Going back to the original mission of the NRA... gun safety and responsible gun ownership... would go a long way to help these two things coexist. Alas that ship has sailed. We don't even pretend that human lives are more important than gun manufacturer profits anymore. What's worse is that people don't even seem to care.

Only 23 days of summer left... make 'em count!
Tags:
Bullet Sunday
,
Food
,
Music
,
News
,
Politics
,
Taylor Swift
,
Television
Categories:
Bullet Sunday 2019
,
Food 2019
,
Music 2019
,
News – Politics 2019
,
Television 2019
—
Click To It:
Permalink
—
0 Comments: Click To Add Yours!