The KLM flight from Amsterdam to Johannesburg had internet onboard. The flight back? Not so much. And I have no idea why. Different plane, I suppose. Since the flight left at 11:15pm, I should have just used this as an opportunity to sleep, but that's an impossibility for me. So I watched a bunch of movies I've already seen as the time dragged on. For eleven frickin' hours.
And now here I am at Schiphol, awaiting my flight back to Seattle.
Unfortunately for me, major sections of the airport are undergoing remodeling... including the upper food court and many of the gift shops... but that didn't stop me from tracking down my favorite food on earth, PATATJES MET!!!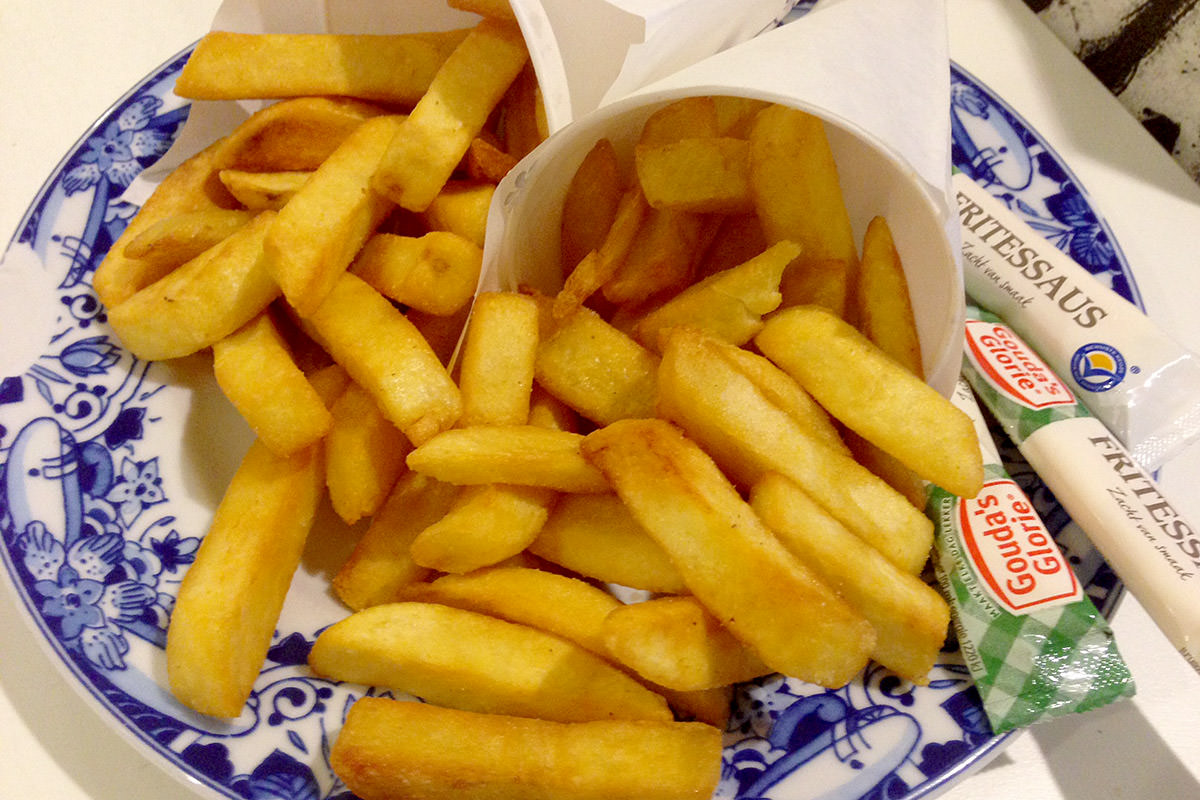 Not the best I've ever had... but, hey, when in the Netherlands...
And now please excuse me while I mentally prepare for another TEN AND A HALF HOURS trapped in a metal tube without internet... followed by a long drive back over the mountains to home once I arrive.
Next time I'm vacationing in Spokane.