Yesterday I had to get up early-early in the morning for a quick work-trip to Spokane. Three hours drive for an hour's work followed by three hours drive home. That's a lot of time on the road, which is tough when you're not used to it.
It was exhausting, but I did stop by David's Pizza, so I could have some delicious company on the way back...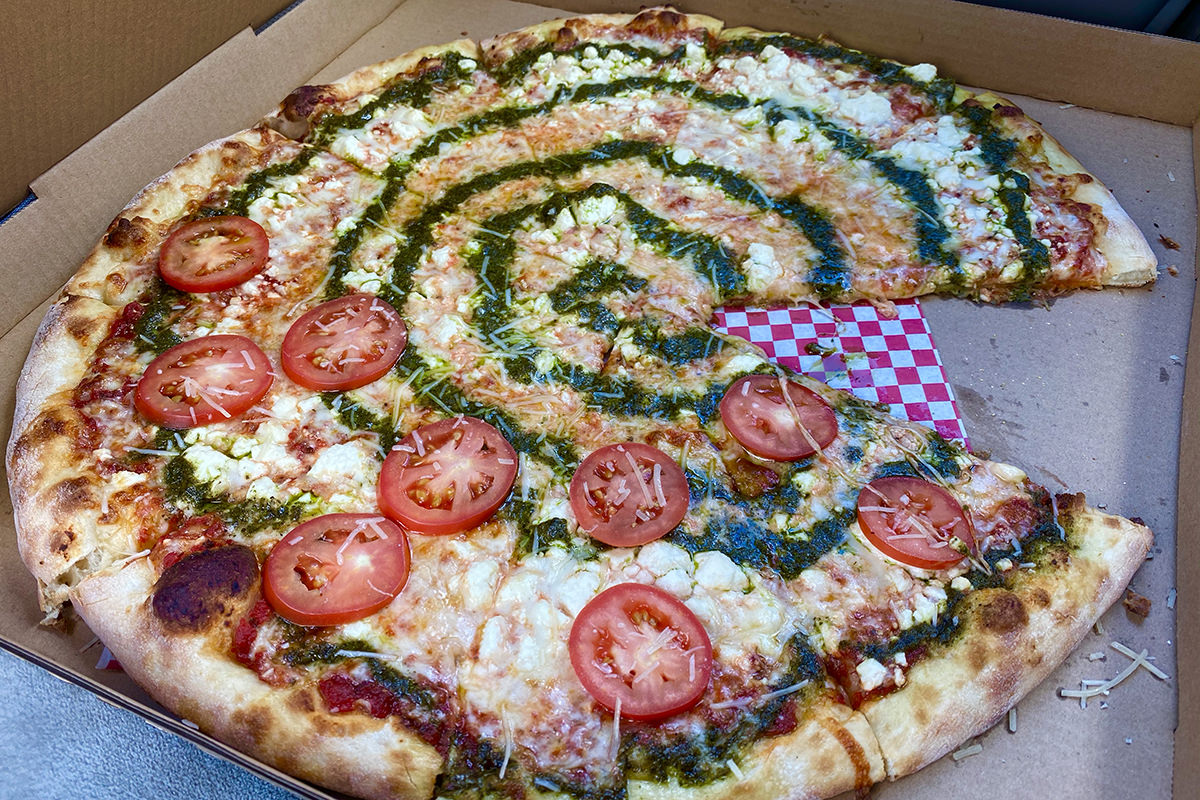 Just after picking up my pizza, I received a call from the plumber asking if they could come this afternoon instead of tomorrow morning. Thrilled at the prospect of having a kitchen sink with running water after three weeks of doing without, I agreed.
There are a lot of Do It Yourself projects I'm willing to tackle. Or at least attempt to tackle. Plumbing is not one of them. The potential for serious problems and even more serious damage just isn't worth the risk. I call a plumber for plumbing problems without hesitation, even though the cost is usually far more than I can afford to pay.
For installing my new sink, my new garbage disposal, and my new faucet, I had budgeted $1000. I figured it would more likely be around $800, but better to have more money saved than not enough.
The work order came out to $1400 after cash discount and some coupons I had found.
Guess I'm waiting a couple months before I get new cabinet doors and drawers.
Turns out that $1400, which expensive, was probably justified. It took the guy three hours to get my fancy hardware installed. I had installed support rails for the sink, but the hardware to secure it was not exactly easy. I had installed the new control box for the garbage disposal, but it required some wiring. And don't even get me started on the automated faucet! There are more lines and wires required to install it than I could have possibly have guessed. Just look at all this...
I'm going to buy some retaining clips so I can get everything pinned to the wall and looking nice.
The garbage disposal is quite a bit more powerful than the old one that came with my home. Surprisingly, it's considerably smaller and quieter as well. The thing kinda scares me, because it can rip through anything I dump into it in seconds.
My old disposal was controlled by a wall switch. But since my new touchless faucet requires always-on power, I had to get a control box and remote switch so that the disposal wouldn't be on 24/7. I put the button where the soap dispenser is supposed to go (I wouldn't have used it anyway, because it seems like it would get crudded up easily)...
It's not electronic... it's air-activated. The button has a small bellows inside which sends a burst of air to the control box which turns it on/off. It's far more responsive than I thought it would be! It's also safe for the cats to walk over when they are naughty and being on the counters where they're not supposed to be. You have to press fairly deep to activate...
The sink itself is a stainless steel apron-front Kohler drop-in model (meaning I didn't have to rebuild my cabinets... just leave a hole cut out for it). It's very well made (as it should be for the price!) and beautiful to look at. I let some water dry in it to see if it gets badly water-spotted, and it's not terrible. Certainly no worse than other stainless steel sinks I've had...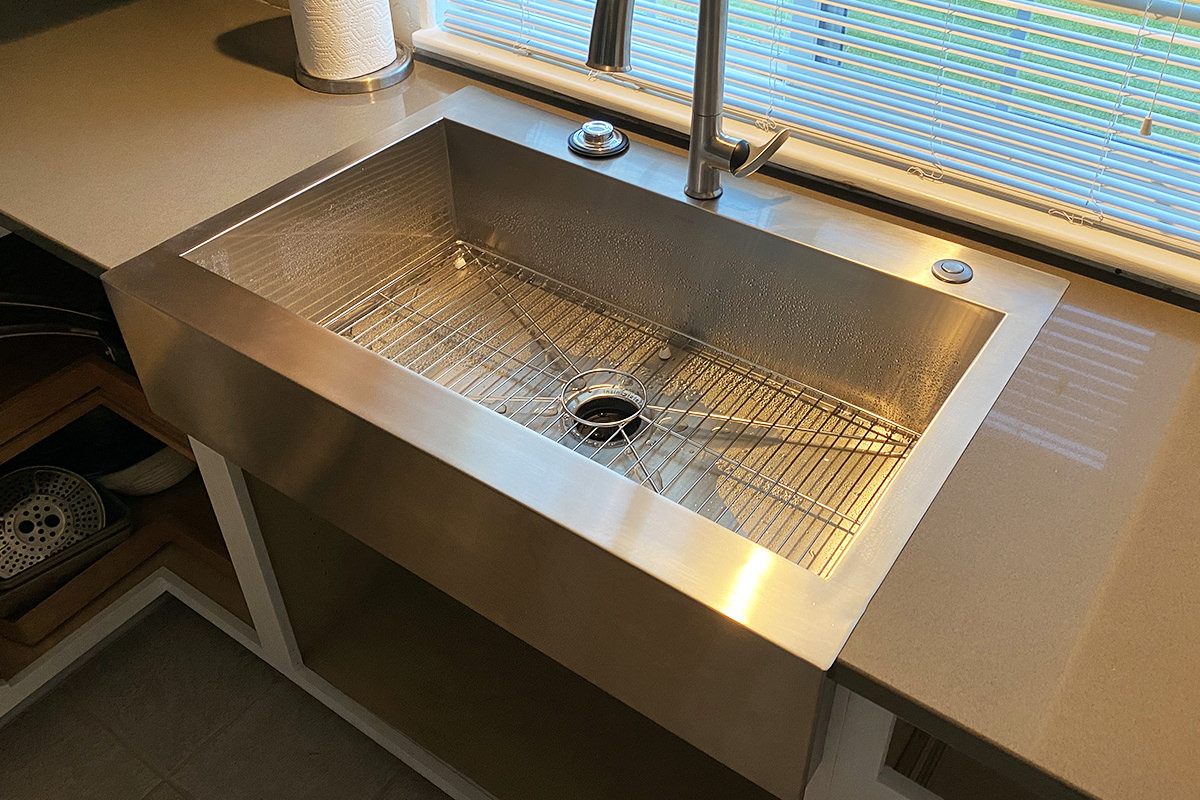 I totally love it. Goes with all my stainless steel appliances.
Now, about that faucet...
Originally I was getting a simple Delta faucet with a touchless sensor so I can turn the water off and on when my hands were goopy from cooking. But then a friend remarked that it was risky buying a different brand than my sink because then the finishes might not match. Enter the Kohler Sensate.
First of all, the sensor for turning off and on is up in the neck of the faucet. This is great because if my cats are up there (where they know they shouldn't be) then the odds of them being able to turn it on are slim. Also... if they do manage to turn it on, it will turn itself off after a while so I'm not wasting water...
The spout can detach and be used as a sprayer-wand, which is nice.
This faucet can integrate with Kohler Konnect so I can add Alexa voice commands at a later time if I want to. Then you can say stuff like "Alexa, dispense 2 quarts of water" and the faucet will totally do that. I didn't go to that expense because it seemed rare that I would actually need to do something like that. Maybe if I were making Kool-Aid or something? I dunno. It sure is a beautiful faucet!
And so now I just have to install my tile backsplash and finish my cabinets. Which sounds a lot easier than the work involved to actually do it, alas.