I may be late to post, but that won't stop the bullets... because an all new Bullet Sunday starts... now...

• Squad! The Suicide Squad was bloody good. After the abomination that was Wonder Woman '84 and whatever the fuck Zack Snyder's shitty "movies" were supposed to be... I had given up hope that we'd ever see another good DC Comics film. Alas, the person I most wanted to survive didn't, and the person I most wanted to die didn't. And the person I knew wouldn't be killed (predictably) survived...
Interestingly enough, I actually think this was a better film than either of the Guardian of the Galaxy flicks, and I *loved* those. So good on you, James Gunn! 10 out of 10. Exactly what we needed out of a Suicide Squad film... and the big bad was exactly what they needed to be to close out the film. Would not be mad if Gunn wanted to give us another one!

• Kindness! You guys. YOU GUYS...
I love seeing things like this!

• Italicized! Yeah, italics are important, yo...
Thanks to texting and Facebook and the like, italics are a lost art. As is the understood meaning of what we're trying to say.

• Walking! Hey... don't be a hater...
This guy's TikTok is seriously funny.

• Doggo! I once joked about the saying "all men are dogs" because that's clearly a disservice to doggos. And promptly got banned from Facebook for 24 hours. And then there's this...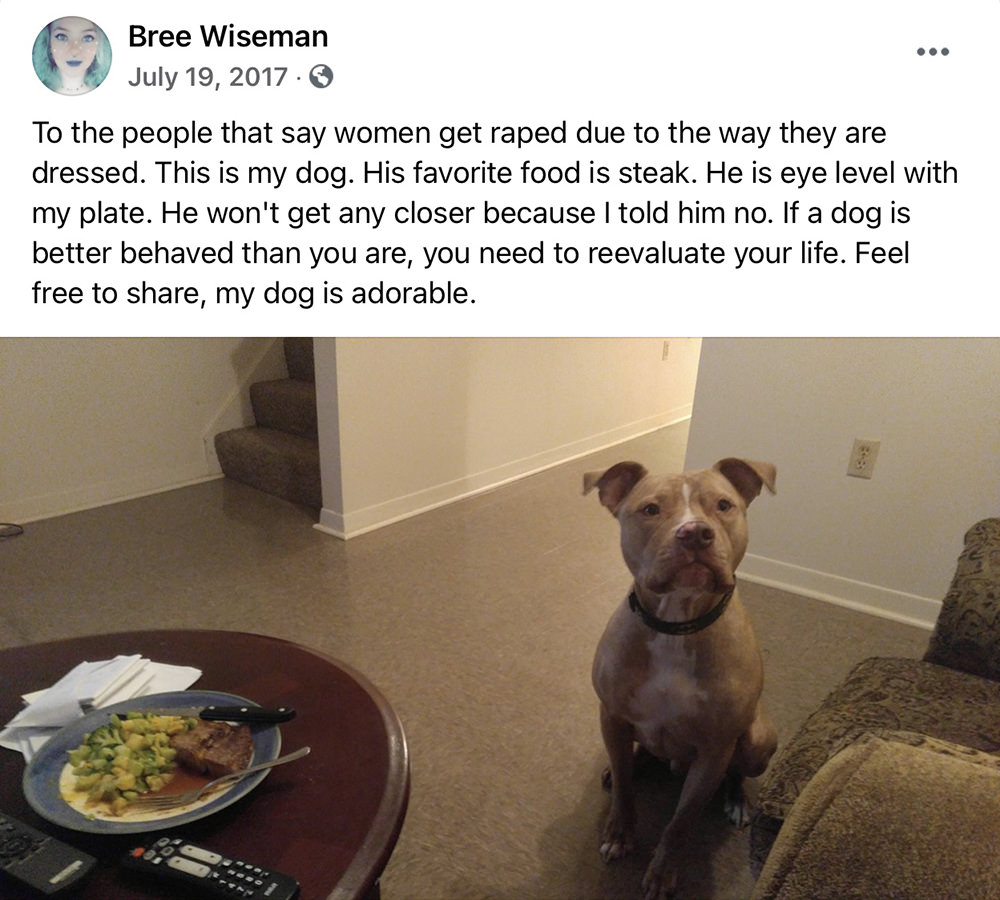 Uh huh. Pretty much sums it up.

• Huh?! This is perfect...
Those puppies better get all that or they're going to revolt!

• Destroyer of Lives! When I was prescribed oxycontin, it was a serious consideration made by my doctor. At the time I was getting 2 or 3 kidney stones a year. After I had an excruciating kidney stone attack on an airplane which resulted in my going to the hospital on a layover, my doctor said that he understands I travel a lot and doesn't want me to be screaming in agony at 30,000 feet where nothing can be done. So he pulled out the prescription pad. THEN he gave me a 15 minute lecture on the dangers of using oxycontin, explained how it should only be used as a last resort in emergency situations, and how easy it is to develop a life-destroying addiction to it. Hence scaring the shit out of me, and guaranteeing that I would use it rarely and in only the most dire circumstances (like when I was hit by a van in the South of France and ended up flying home with cracked ribs). The three times I've used it was three times I was in so much pain that it felt like I would die without relief. And that's how it should be used. But, thanks to the heinous developers of the drug... The Sackler Family... that's NOT how it was sold. It was passed out like candy and pushed on doctors to prescribe in cases when it absolutely shouldn't have been. Despite knowing of the dangers, The Sacklers gleefully and illegally pushed its use to the absolute maximum and destroyed lives in exchange for billions of dollars. Then admitted it and became a family of felons. Now there's a debate going on as to how many of those billions they should have to give back to clean up the mess they made. My answer? Every damn dollar. But that's not how it's going to go. Wealth protects itself, and that's how it's always worked. Don't like the justice you're being dealt? Just buy your own justice! That's America for you! Billionaires get all the breaks... everyday Americans rarely do. Just try to keep your rage intact when you watch this. Just try...
If you can, you're a better person than I am.

And that's all the bullets I got. I'm spent, yo.