Today was a perfectly lovely day from start to finish.
I should really be grateful... but there's a feeling of dread that's come out of trying to fall asleep on Christmas Eve when the entire world is going to shit. Fortunately there was a new Jägermeister to try, so I'm not totally falling asleep on my own vocation...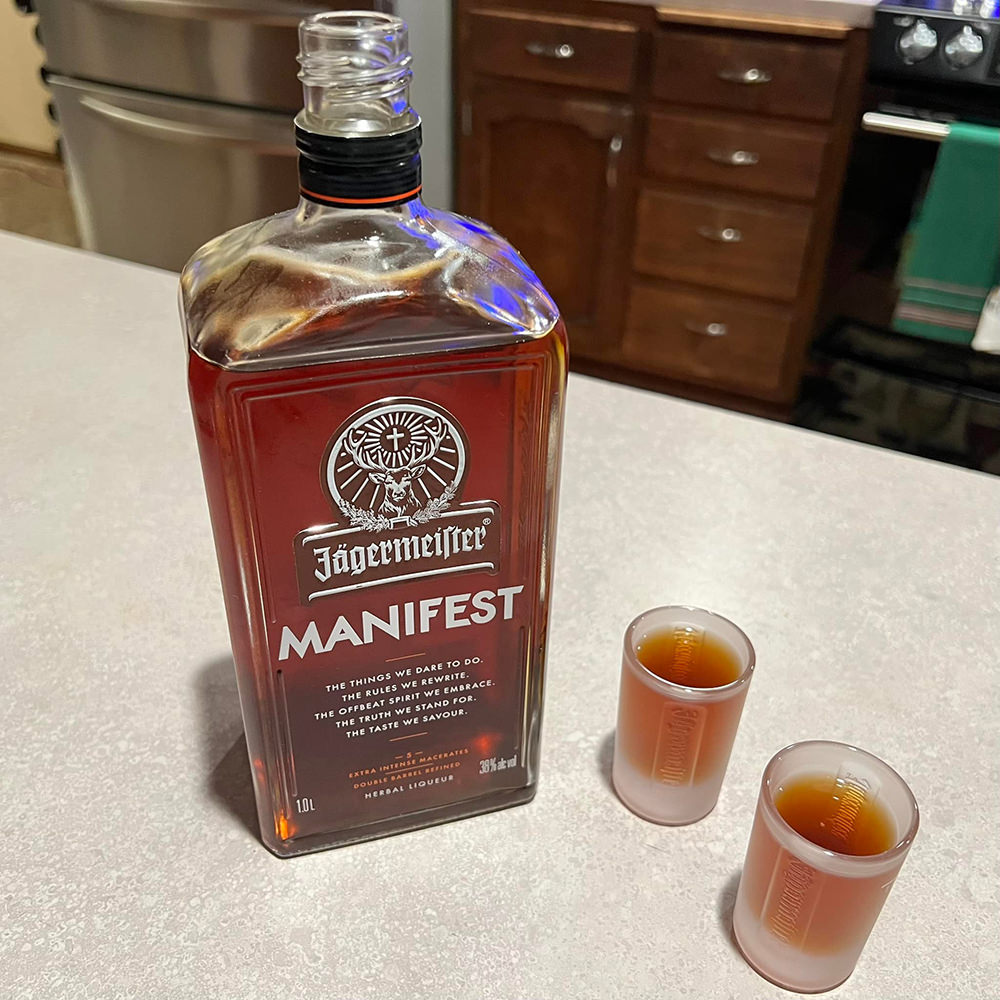 It's not bad. Even if it is entirely too expensive. I'll probably stick to regular Jäger, because I'm a cheap drunk that way.