I'm not really sure how to best review a camera that has already been reviewed countless times since its release last year. I think its easiest to just go through the things I like, then go through the things I don't like. I don't know if that will provide any new insights that haven't already been talked about... but perhaps coming from the perspective of a hobbyist who likes travel photography and has to shoot for art photography from time to time will be of use to somebody.
Here's what I'm liking about the Sony a7R Mark II...
Build. Sony claims the a7R Mark II has a magnesium alloy shell. Which I take to mean that it's metal, which is a big step up from the plastic on my other Sony E-mount cameras. I'm sure this adds weight... but the camera is already heavy from being so densely packed that it probably doesn't matter much. All I can say is that it feels substantial and well-made, which I like.
Handling. The thing about Sony's alpha line of mirrorless cameras is that they're small. Tiny even, when compared to a traditional DSLR. I've never had a problem with that (despite having pretty big hands) but will admit that my a7S could be a little cramped to use. The a7R Mark II has a bigger grip with a good depth to it, which improves handling quite a bit... without adding much size. I wouldn't go so far as to say that this camera is as comfortable as a Nikon or Canon DSLR, but it's plenty comfortable for a full day of handheld shooting.
EVF. Out of necessity, mirrorless cameras rely on Electronic Viewfinders to provide a look at what you're shooting (often in tandem with a screen on the back of the camera). On one hand, this gives you the ultimate "What You See is What You Get" feedback you need to construct a scene. On the other, EVFs usually suck. Even the "good" ones have a hard time accurately showing you what's happening. Until now. I can honestly say that the EVF in my a7R Mark II is just as good as the optical viewfinder in my Canon and Nikon cameras. And nowhere is this more apparent than using the "focus assist" (otherwise known as "image magnification") when manually focusing your lens. The guess-work that comes from too-big-pixels providing a poor picture that isn't accurately showing you sharpness is gone. It's just gone. This alone gives me nothing to regret when it comes to the jaw-dropping price I just paid for this camera. Seriously amazing. Even if you have no interest in the Sony line of mirrorless cameras, you owe it to yourself to drop by your local camera shop and take a look at this. One caveat that will get mentioned tomorrow, however... the sensor to activate the EVF and cut out the rear display is way, way too sensitive.
Apps. I'm not going to lie... getting apps is an unbelievable nightmare. Sony's "app store" and method of downloading/buying stuff has always sucked, and nothing is improved with the a7R Mark II. But once you have the apps? Boy-howdy is it worth the stupidity you have to endure to get them. My favorite is "Bracket Pro" which allows bracketing not just with shutter speed... but with aperture, focus, or flash as well. So handy (not-so-great example of aperture bracketing is below, but you get the idea). There's also stuff like "Time-Lapse," "Motion Shot," and "Star Trail" which are fun... plus a lot more. Some are fluff, yes, but there's a lot of jewels in there that are worth having. If only Sony would invest in a way of buying/managing/downloading apps that didn't make you want to set your camera on fire.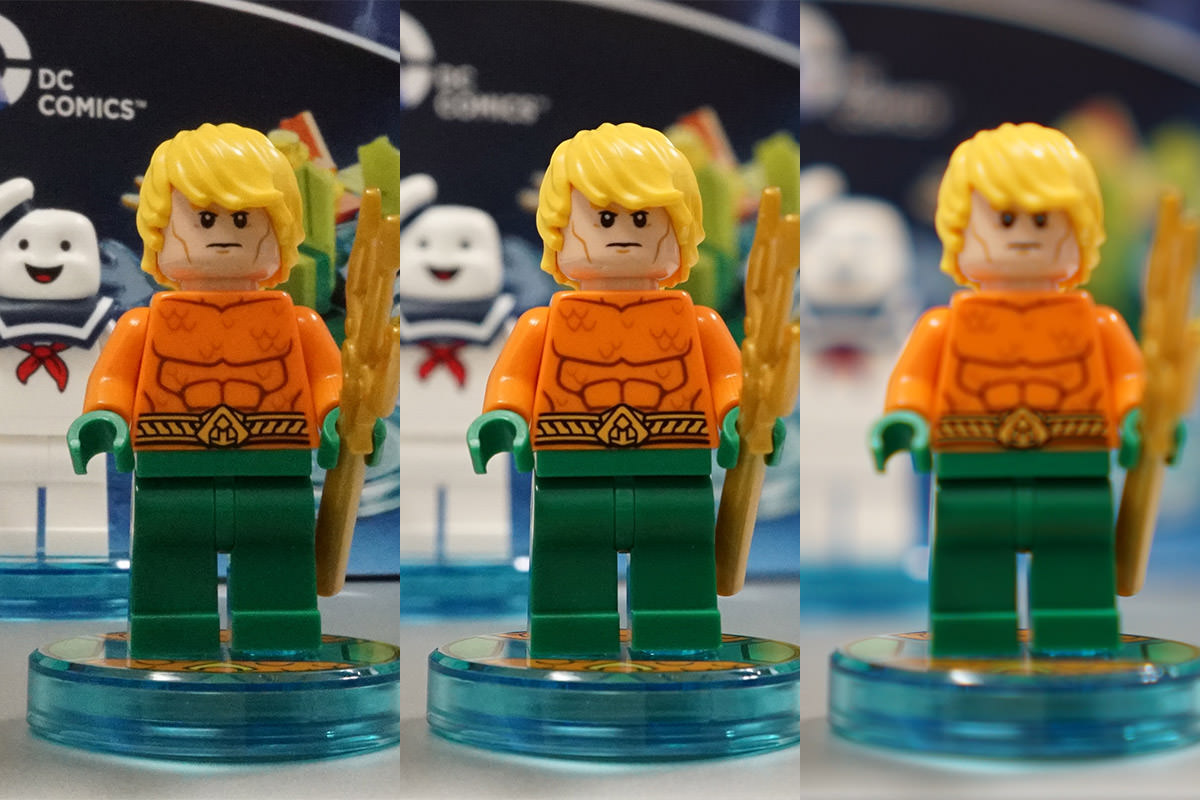 Sensor. If there's anything that's been proven over and over again, it's that more pixels don't necessarily translate to better photos. So I had no illusion that the massive 42MP was going to substantially change my images for the better. Heck, I regularly get amazing shots with my a7S's mere 12MP. If anything, I figured it would make things worse compared to say... 32MP... because bigger pixels absorb more light. Sony got past this by back-lighting the sensor, which apparently increases light sensitivity. All I know is that, while it's nowhere near the amazing shooter my a7S is in low light, it does a really amazing job. And then you get to the benefit of having 42 megapixels in your photos... your ability to crop into them and still have impressively detailed photos. At 7952 x 5304 pixels, you can print 26.5" X 17.7" at a full 300dpi. Which means you can discard 2/3 of the image and still get an 8" X 10" print out of it. That's pretty crazy. But so very cool in that your lenses automatically have extra reach to them if you ever need it (what I wouldn't give to go back in time and have this camera for my Africa trip). Color fidelity and sharpness are exceptional, as I've come to expect from Sony, but you'll need quality glass to make use of it.
Focus. Sony pulled out all the stops with 399 phase detection focus points on-sensor that's backed up by through-the-lens contrast focus. The combination of the two can provide blazingly fast, deadly accurate focus... assuming you've got a lens responsive enough to take advantage of it. At least most of the time (every once in a while it fails for no discernible reason, which I'll talk about tomorrow). Of course, all this focus ability means nothing if the camera doesn't provide an easy way to access it. I don't know if it's as easy as it could be... but the a7R Mark II definitely gives you a wide variety of focus modes to play with. Rather than list them all, I'll just say that pretty much whatever the situation, there's a focus mode you can use to handle it, and they all work very well (Continuous Auto Focus with Face Detect being my favorite).
Optical Steady Shot. Until now, the a7 line has relied on in-lens stabilization. This was fine... until you buy a lens like the 35mm f/2.8 that doesn't have it. This hasn't been a problem for me... but, as the light falls, it could be. Then along comes the a7R Mark II which has 5-Axis Optical Steady Shot stabilization built into the camera. And since it works with your lens to come up with the best combination of stabilization between the two (assuming your lens has anything to work with), it's pretty impressive. To test what the new "5 Axis Steady Shot" capabilities bring to the table, I took a number of test shots with OSS on/off on the lens. As expected, having OSS set to "on" gives a much clearer image when going handheld. From what I understand, when shooting with an OSS lens like the 70-200m f/4 zoom, the lens OSS handles pitch and yaw (up/down and side/side)... while the camera adds roll (round and round). I couldn't figure out how to turn lens OSS "on" and a7R Mark II OSS "off" so I had to shoot those tests with my a7S. I never realized that I was adding roll to shots, but the results show that the 5-axis stabilization definitely makes a different when comparing them. If you shoot with slow glass, low light, or with the aperture closed-down, the 5-Axis OSS is providing you a couple of stops to work with... which can make all the difference.
Dynamic Range. For quite a while now I've been shooting "important" shots using HDR (High Dynamic Range) photography. It's tedious, but the results can be great. They can also be terrible. In a nut shell, I bracket a shot with three (or more) exposures... dark/medium/light and then use an HDR program on my Mac to "average" them together in a way that pulls detail out of the highlights and shadows...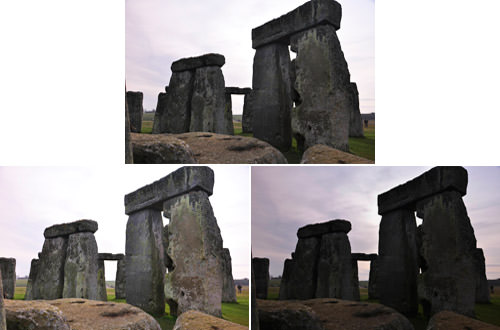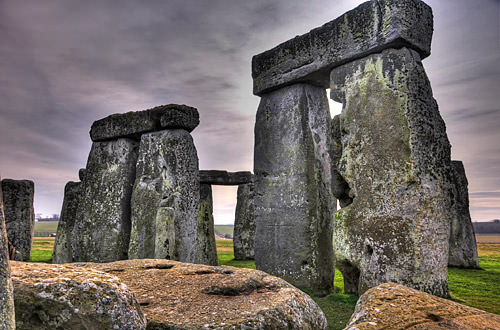 As you can see, it can make quite a difference. Most times in a good way... unless you go overboard, in which case it looks too fake and pretty bad. But anyway... what if a camera sensor had such fantastic dynamic range that you didn't need to take three shots to get the details you wanted? Well, camera sensors are getting better and better at just this kind of thing, and the a7R Mark II has the ability to capture a range so impressive that I'll probably not be doing as much HDR shooting since I can just shoot in RAW and recover what I want from the highlights and shadows during import. This is a pretty amazing concept for me to wrap my head around, and will fundamentally change the way I take travel photos. It will also fundamentally change the amount of memory cards I need to carry, as I'll be shooing anywhere from 1/3 to 1/5 the number of shots! Time will tell whether the impressive dynamic range will be enough to make me happy in all conditions, but test shots have me feeling pretty optimistic.
Silence. My a7S had the ability to shoot with no shutter noise at all. That ability has worked its way to the a7R Mark II, and I couldn't be happier. Whether it's because you don't want to startle your subjects or are shooting in a place where silence is required, this is a feature that, once I've had it made available, I can't do without. Yes, there are apparently some drawbacks, but none that matter to me when you need to shoot without any noise.

That's a pretty good list... and it's not even that comprehensive. The a7R Mark II offers so many amazing features and knock-out capabilities that I'm sure I'll keep finding more to love about it the longer I use it. In the meanwhile, I'm very happy that my creative options have opened up to a new level. I spend less time with settings and more time getting shots I can work with... and that's no small thing.