And so yesterday was Apple's Word Wide Developers Conference 2015 Keynote.
I was underwhelmed. Mostly because the One Thing I wanted to hear more about was barely touched upon, and what was covered lacked any kind of "wow factor" for me.
I guess what follows here could be consider "spoilers" if you haven't seen it yet, so click here to watch Apple's Keynote if that's important to you.
On with the show...
The Intro.
A video featuring former SNL funnyman Bill Hader playing WWDC's "director" David LeGary opened the event. It was surprisingly funny. Even if you don't care about anything Apple, it's worth watching the start of the keynote just to see the intro.
Tim Cook Welcome.
Mr. Cook was his usual enthusiastic, entertaining self as he welcomed everybody to The Most Important Developer Conference on Earth. His most entertaining bit was when he brought up the Great Baseball Ransom Note. Last week Cleveland Indians' Brandon Moss hit the 100th home run of his career. The ball ended up landing in the Indian's dugout, which meant it was time for Brandon's teammates to write up a ransom note listing their demands in exchange for the ball. Interestingly enough, everybody's demands ended up being Apple products... iPads, iPhones, MacBooks, Apple watches, and the like...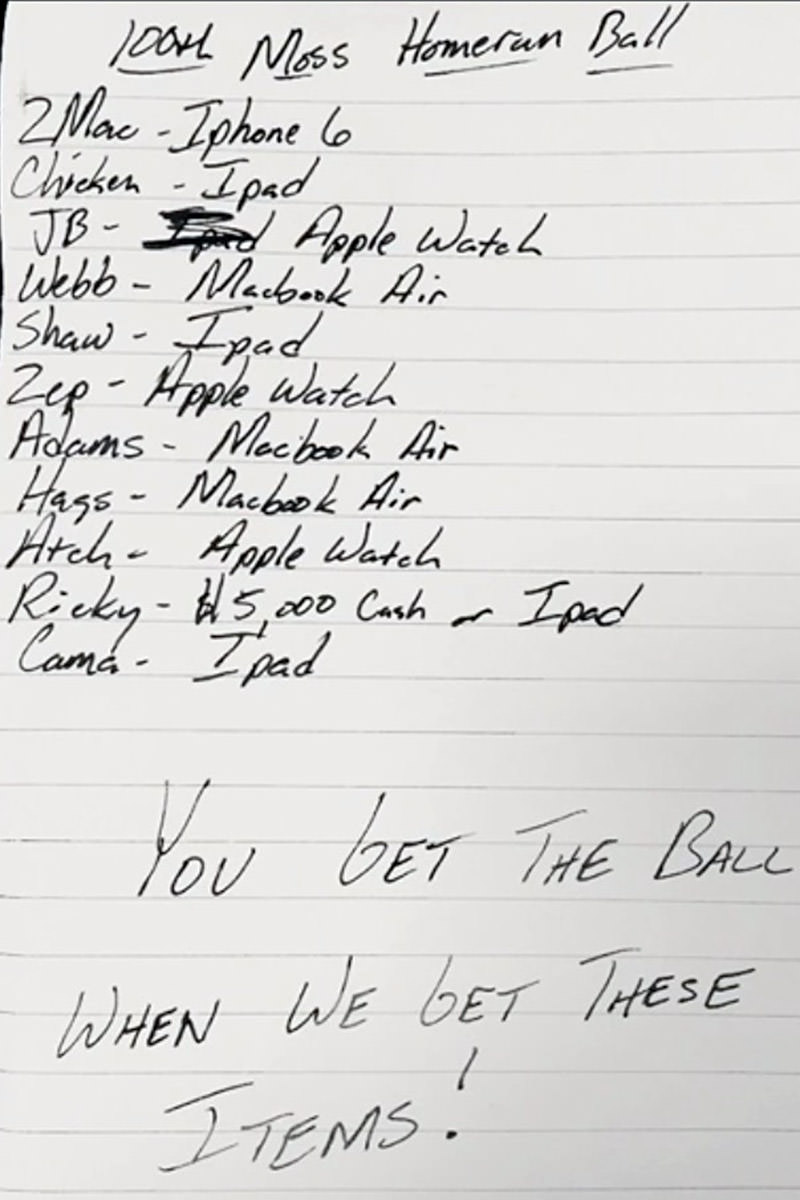 Tim Cook was amused enough by this to have Apple pick up the tab for the demands, meaning Brandon gets his ball at no charge. Pretty sweet!
Mac OS X El Capitan
Craig Federighi, who has the best hair in tech, started things off by introducing us to the next version of Mac OS X, El Capitan...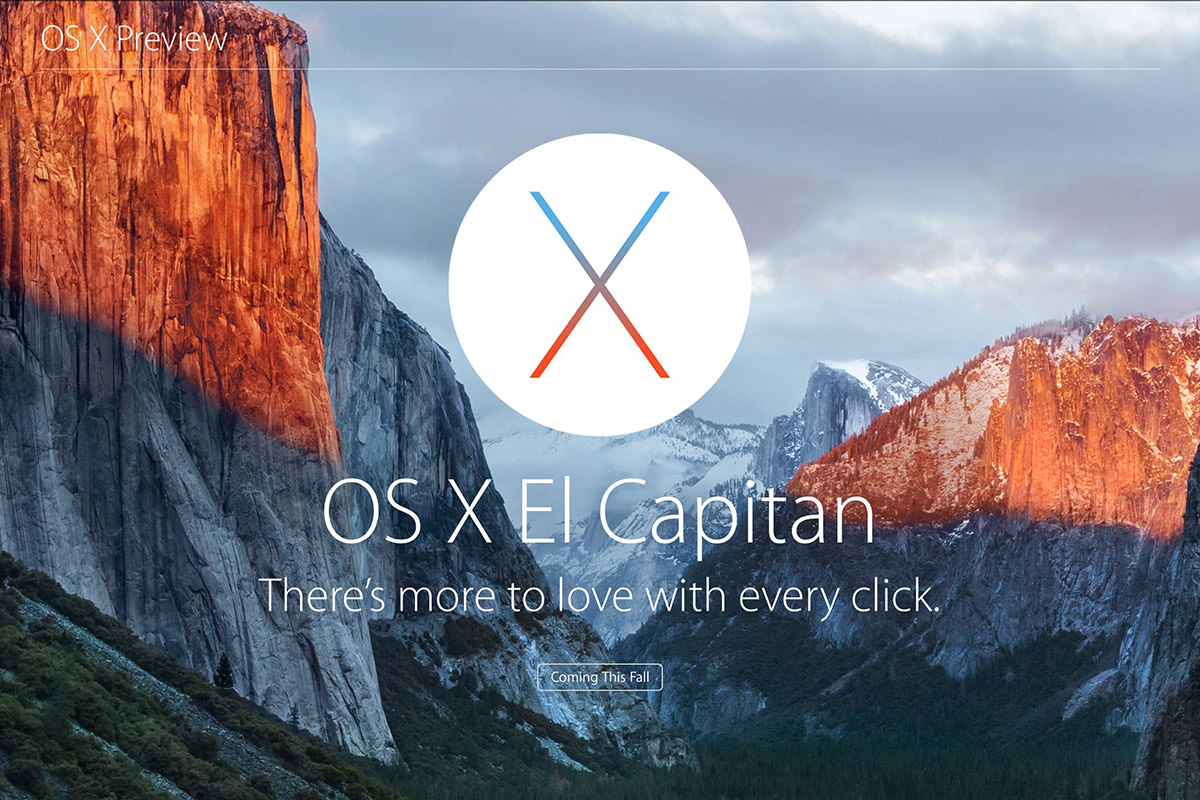 Definitely evolutionary instead of revolutionary, El Cap's new features are kind of middle of the road. The new "Split View" feature which allows you to automatically size and position windows in the Finder has been something I've been doing with Moom for ages. OS X Search with "Spotlight" is already a loser to me because it's cluttered with too much shit that gets in the way of me actually finding stuff on my Mac. Well, guess what El Cap does for Spotlight? ADD EVEN MORE SHIT TO GET IN THE WAY! Yay! Craig touted more full-screen app features, but didn't mention THE ONE FUCKING THING THAT FULL-SCREEN APPS NEED... a way of permanently turning on the menu bar so you have access to critical information such as BATTERY LIFE REMAINING and THE TIME OF DAY without having to unhide the menu bar first. Lame! There are some nice new features in mail... but all I care about is if Mail has been made more reliable. Because right now Mail is utter shit, and adding more features doesn't fix shit. Note has been improved, but all I care about is whether or not Notes will sync properly now, which it hasn't done in ages. Safari is getting pinned tabs now, which is nice... but I'd sacrifice this nifty feature for better compatibility in a heartbeat. Maps is getting tansit directions at long last. And, lastly, Apple announced that Metal, their iOS graphics technology which is hugely powerful and efficient is coming to OS X. Oh happy day.
iOS 9
Siri is getting more better smarter, which is nice. Apple's getting more serious about publishing with their News app, which has me interested in seeing if it can be applied to THRICE Fiction. The Notes app is getting more powerful, which seems a little pointless considering that third-party apps have this space fairly well filled. Maps is getting improvements (including public transportation planning in some cities), which should be a no-brainer, but Apple has been dragging their heels for some reason. Wallet is replacing Passbook to better reflect where Apple is going with the app... the centerpiece being Apple Pay, which is the greatest thing since sliced bread, so that makes me happy.And, lastly, the iPad is getting multitasking, which is pretty smart considering Windows Surface has been eating Apple's lunch on this since they launched. The best news of all, however, is that iOS9 will run on every iPhone and iPad that iOS8 did, so nobody is getting left behind this time around.
Apple Music
The biggest news of the day did not end up being what I thought it would be... Apple hung that on their new streaming music service... Apple Music. It really isn't much different than Spotify or any other service, except that it looks better and appears to navigate easier. Apple is trying to up the ante by rolling in some features from their now-deceased Ping service in Connect, which allows artists to keep their fans up to date with what's going on. And then there's the new worldwide net-radio "experience" Beats 1, which seems insane to me... too many people have too many different musical tastes, so how can you plan a WORLDWIDE station that appeals to everyone? MTV (back when they actually played music) had to break up into pieces and have localized channels in different parts of the world... even that didn't work. Personally, none of this stuff appeals to me. I like to own the music I love. If I buy a digital track, it's mine to play forever. With streaming services, the music stops when the money runs out. Stop paying, stop playing. But, hey, Apple Music is going to have a free three-month trial, so who knows.
HomeKit
The main thing I was looking forward to at this conference was big news about Apple's HomeKit home automation technology which is (apparently) going to revolve around AppleTV. It was announced a year ago and has basically gone nowhere, so now was the time, right? All the WWDC propaganda had the AppleTV shape and the words "The Epicenter of Change" plastered on it, so what other conclusion could be drawn except finally HomeKit was getting its due?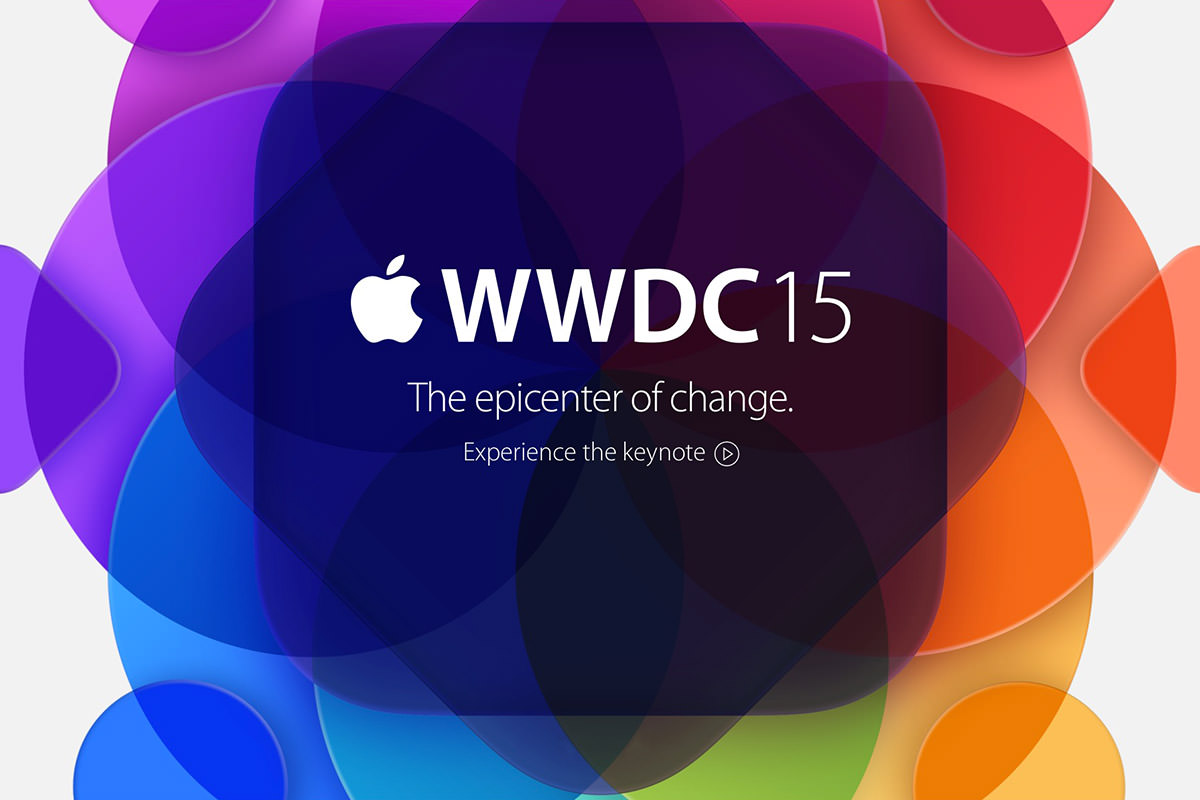 And yet it didn't happen.
Maybe they were never planning on it. Maybe something changed. Maybe it wasn't ready. Who knows.
All I know is that nobody is better at shitting on Apple technologies than Apple themselves. Yes, new devices are being released for HomeKit. Yes, Apple took a whole minute of the WWDC keynote to tell us that HomeKit will be adding support for more than just lights and locks. But that's it. All that teasing for nothing.
And I just don't get it.
The longer Apple waits to stake their claim in the exploding home automation market, the less impact they're going to have. They need to be out there now!
I never thought I'd be saying this, but Apple needs to break apart as a company. Sure it's great to have everything under one roof, but when you can't focus enough to get shit done, maybe it's not the best fit. The slow death of HomeKit before its even released is a big wakeup call.
But oh well.
Maybe Apple will get their shit together and do a HomeKit "Special Event" by the end of the year and prove me wrong.
Otherwise, why did they even bother coming up with it?