Work has been killing me as of late, which means I don't have time for anything but working. Part of it is my fault... I volunteered for a project I really shouldn't have with all I've got going on... but blame doesn't much matter when deadlines are looming.
And so. Work. Nothing else.
Well... nothing except trying to get my year-end vacation arranged.
Last night I built the flight itinerary that gets me to Buenos Aires. It was such a long process with so many pro/con decisions to weigh that I ultimately left it so I could take a look with fresh eyes this morning. When I woke up, I was more confused than ever, so I decided to leave it until lunch. At noon I waded through it all again but still couldn't decide what I wanted to do. The plan was to take another look tonight after dinner, but the thought of looking at it again was filling me with dread. So while I was waiting for my computer to run a backup up this afternoon, I logged in, booked the flight as it was, and will just trust it will all work out. If not, I guess I'm stuck in South America for a while...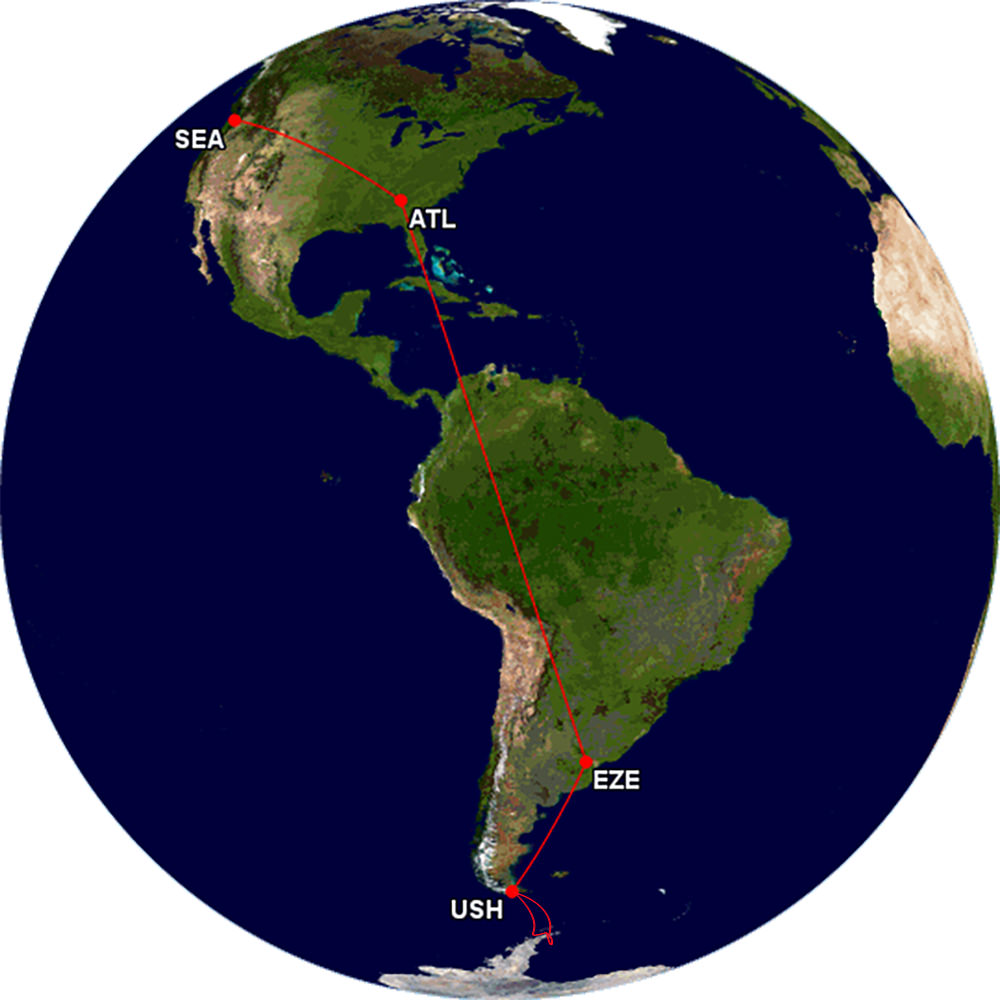 8,600 miles of flying. Which is not quite as bad as the 10,600 miles it took to get to Johannesburg on my last big vacation.
But, still... quite a lot of flying.