Originally I had two business meet-ups and a dinner meeting peppered throughout my trip to Los Angeles... plus a birthday party (happy 95th, grandpa!). After landing I ended up with another meeting, which meant I'd be working every day I'm in the city. This was a major bummer, so I arranged to push all my work to Monday (today!) so I could enjoy time with family and friends over the weekend.
Which was a fantastic idea.
Until I woke up this morning and realized I would be dragging my ass from one end of L.A. to the other. Which pretty much means an entire day stuck in traffic between meetings.
But there were bright spots along the way.
I had time to stop at Pink's for a Patt Morrison Baja Vegan Dog, one of my favorite things...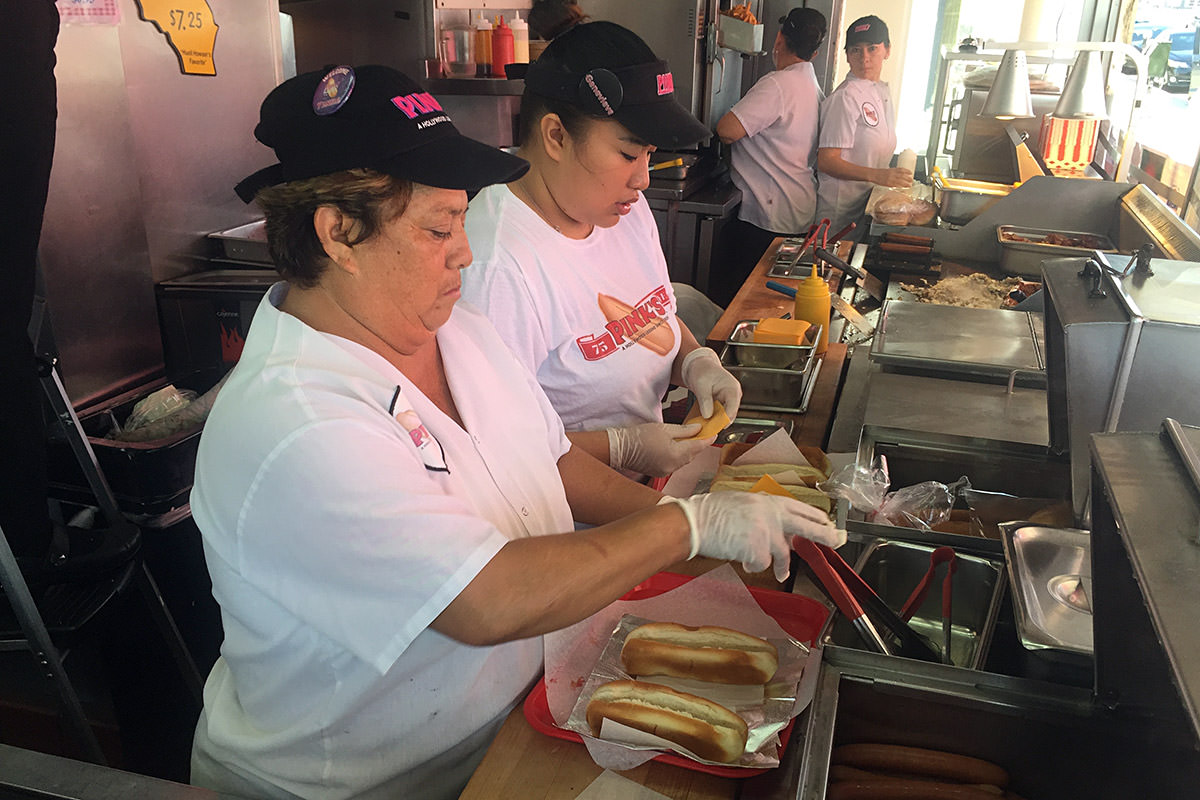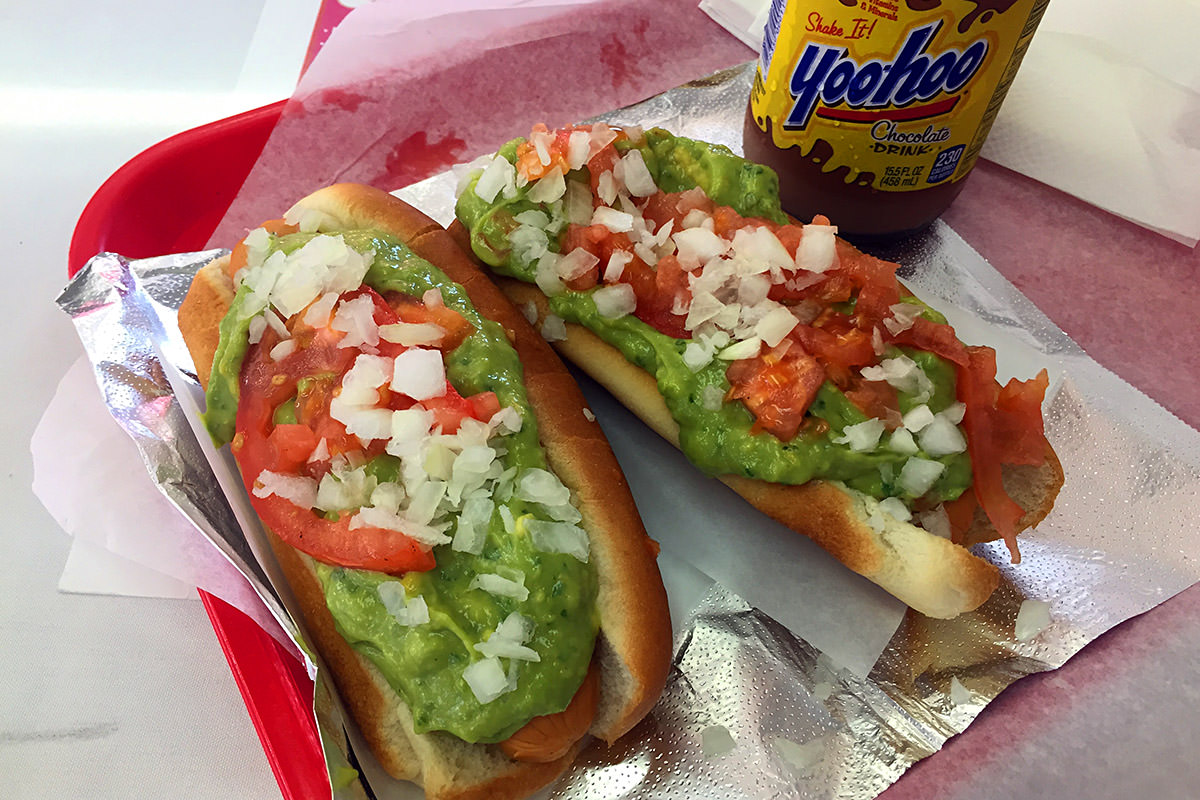 Amazing.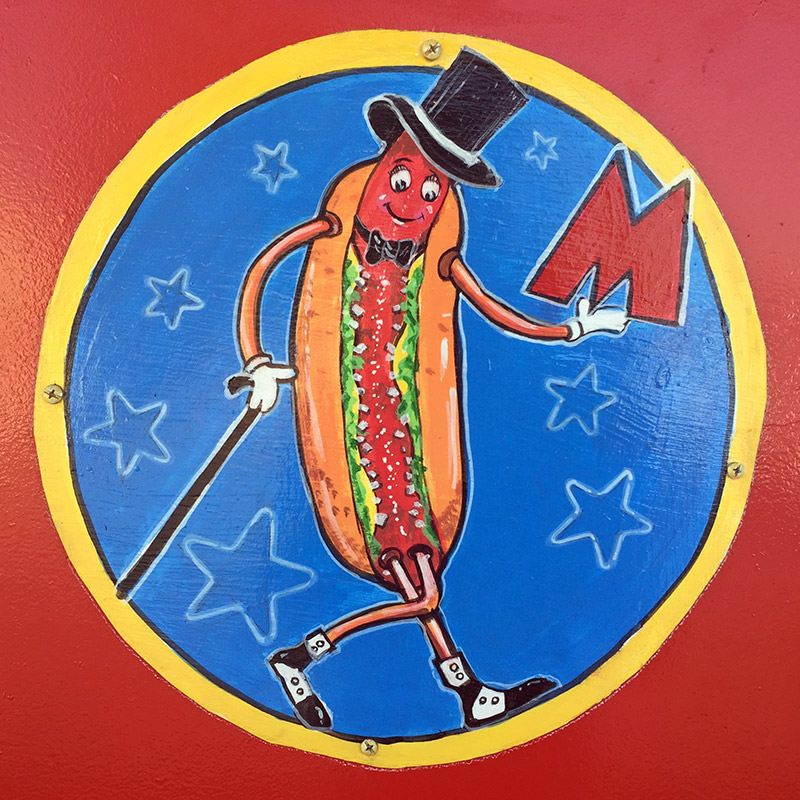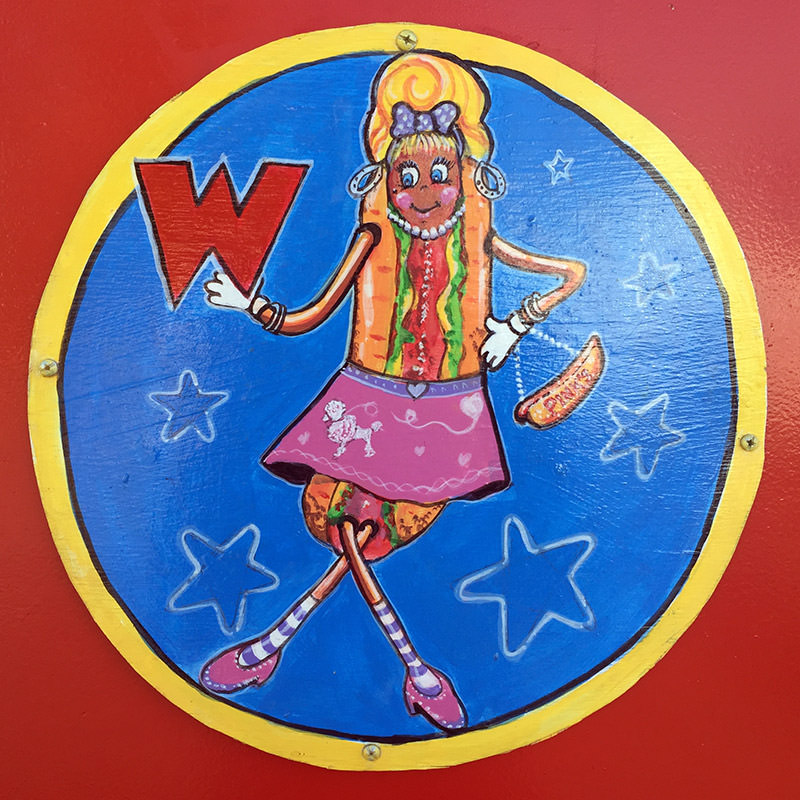 After an unexpected side-quest back to my hotel, I was off to Anaheim for one last meeting and a business dinner.
It was at my final meeting that something amazing happened.
We were discussing our impending dinner when somebody said "I'm surprised we're not going to eat at Earl of Sandwich since Dave's in town." I laughed and then broke the news that I don't eat at Earl of Sandwich anymore because they discontinued their veggie sandwich. A colleague then piped up with "Really? I just had one at Disneyland a couple weeks ago."
Uhhhh... come again?
So I look at their online menu and, sure enough, their veggie sandwich is listed. Thinking it surely has to be an outdated menu, I am nevertheless intrigued. This is my favorite sandwich on earth. For years I obsessed over Earl or Sandwich and moved heaven and earth to eat at their restaurants.
With no choice in the matter, I hop in my car and rush to Downtown Disney so I can check it out. As I walk up to the restaurant, I'm starting to hyperventilate...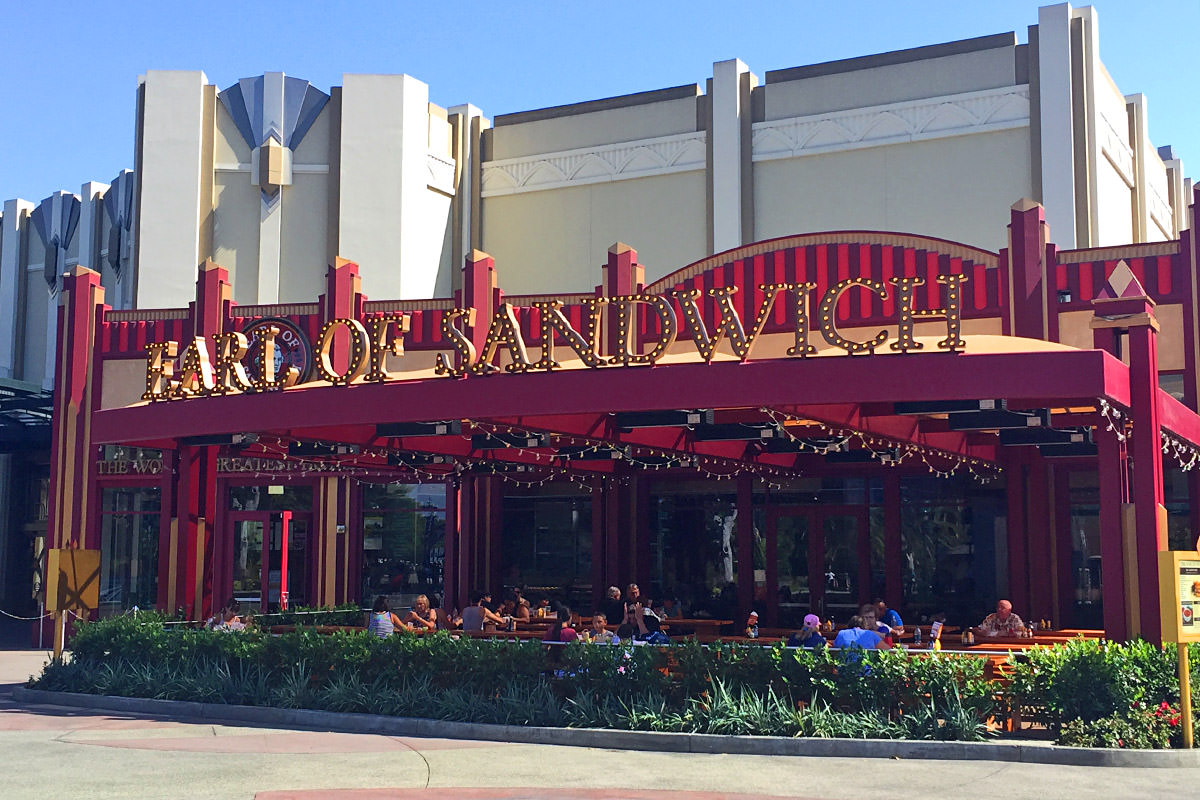 Sure enough, their veggie sandwich IS back...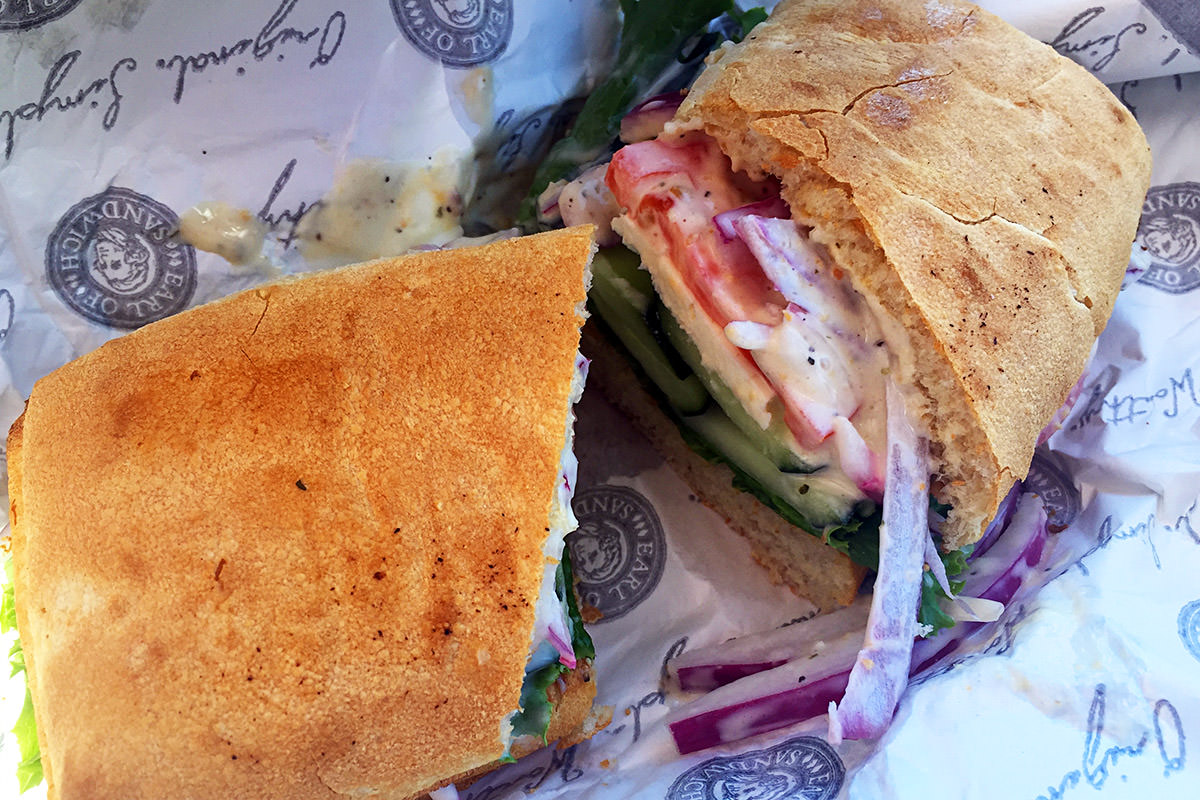 And it is just a glorious as it ever was.
So, even though it spoiled my dinner, a tremendous THANK YOU to Earl of Sandwich for bringing back one of my most favorite things to eat. Amazing. Delicious.
Since I was at Downtown Disney, I decided to use a Disney Dream Dollars gift card that's about to expire. I ended up getting a Disney 60th Anniversary pin and lithograph, which is pretty cool. Also cool? Now that Disney owns Star Wars, they are doing a super-sweet job of integrating their new property into the Disney parks...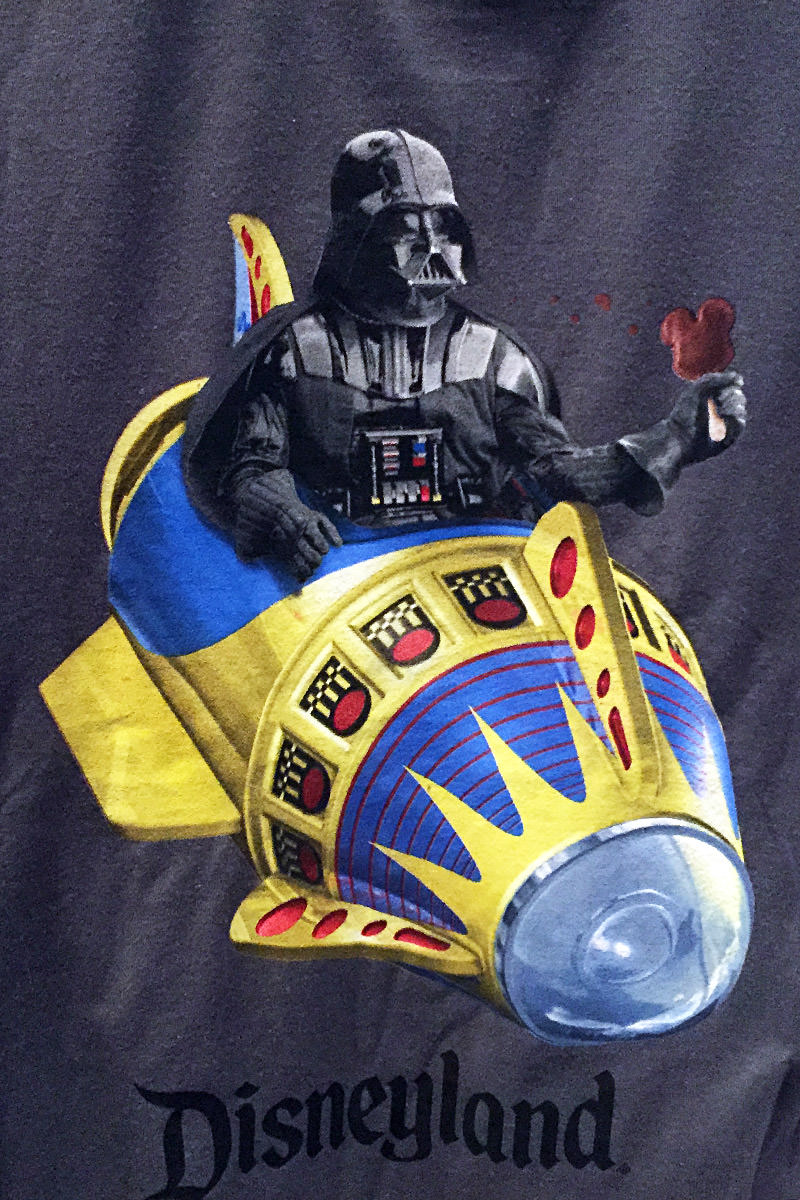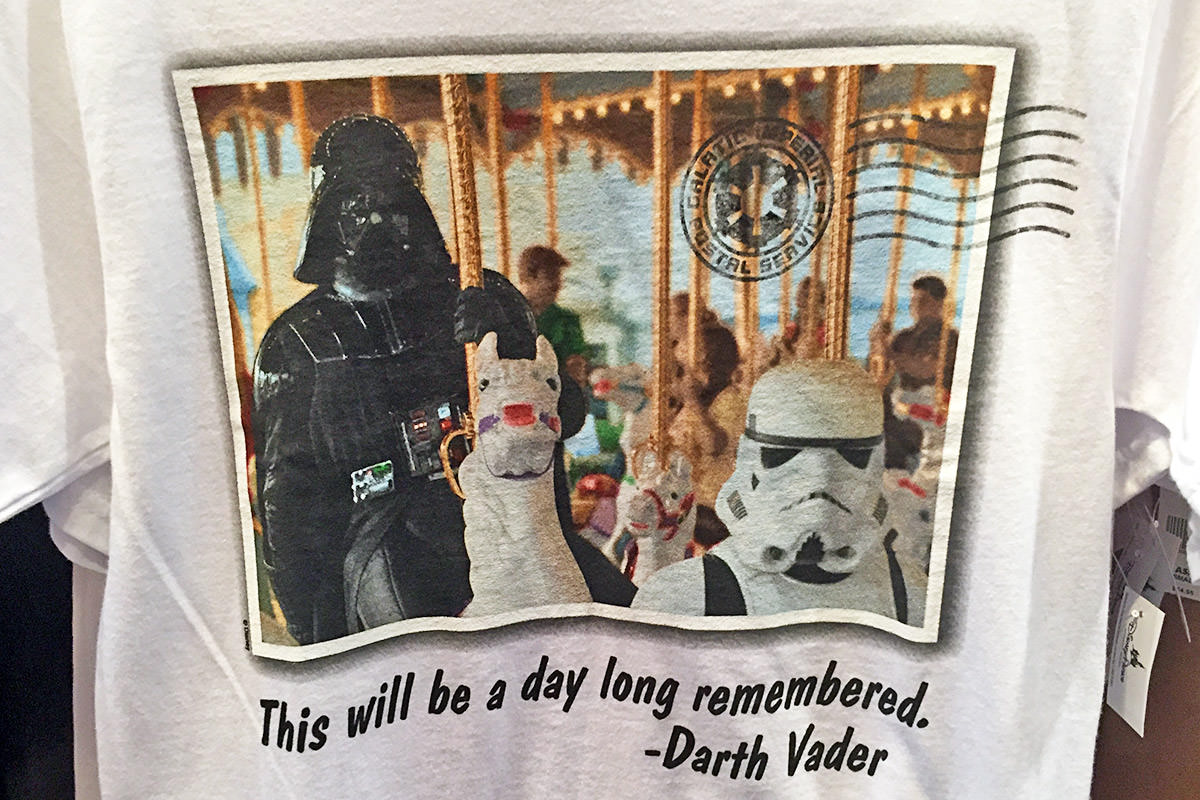 BWAH HA HA HA!
The dinner meeting was short & sweet, and I was on my way back to my hotel at 7:00... arriving by 7:30... in bed at 8:00. Not a bad end to a pretty great day... especially food-wise.