Stop digging out that old bomb shelter... because Bullet Sunday starts... now...

• Cold? "Russia is the only country in the world that is realistically capable of turning the United States into radioactive ash." — Kremlin-backed television presenter Dmitry Kiselyov, host of a weekly current affairs show in Russia. Behind him was a backdrop of a mushroom cloud following a nuclear blast. (from Reuters)
You wanna know what bothers me more than the thought of being turned into radioactive ash? I really, really, want to visit Russia. I always have. Ever since I first saw a photo of Saint Basil's Cathedral in Red Square. For most of my life, the idea of it has been an impossibility. But then the Soviet Union collapses, the cold war thaws, relations normalize, tourism becomes more and more common, and suddenly... but not really suddenly... the impossible becomes possible...
And now I'm asking myself... Are current tensions going to blow over? Are current tensions going to escalate? What happens if they do escalate? Have I waited too long? Am I too late?
Last year I ultimately decided to visit Vietnam, Laos, and Cambodia. But also in the running? A river cruise through the Ukraine, including a couple stops in Crimea...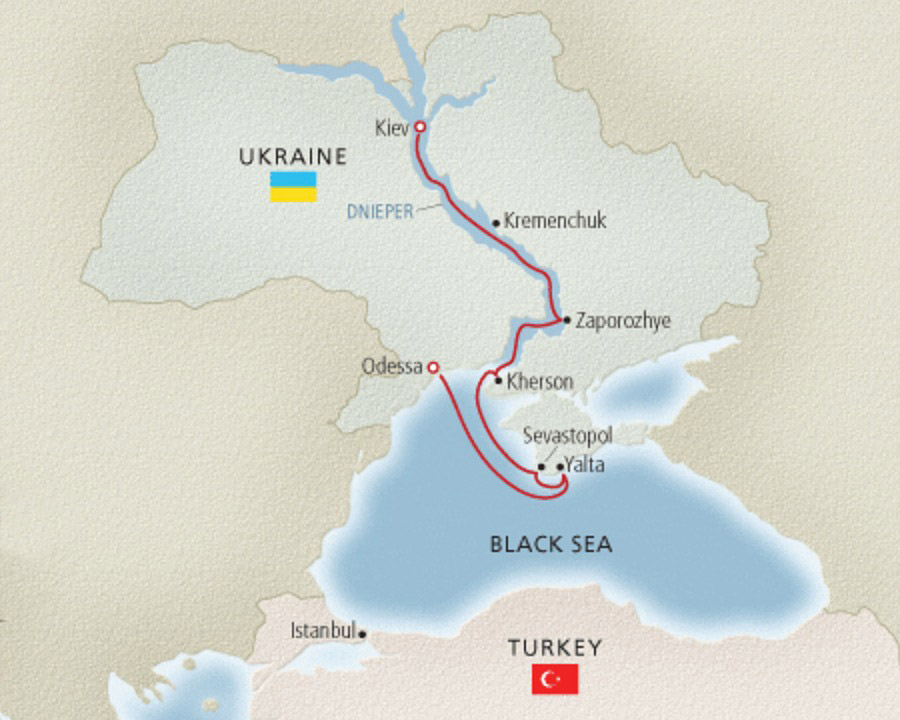 I guess that ship has sailed... for a while. Or forever. You just never know. How shitty is it that we can't all just get along?

• Flash! The first two comic books I ever bought were Green Lantern/Green Arrow #121 and The Flash #277. Not coincidentally, they became my favorite super-heroes for quite a while...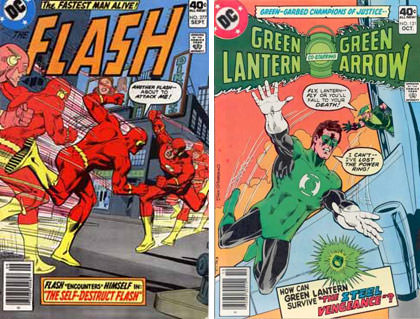 At least until I discovered The Legion of Super-Heroes. And Batman, of course. But even so, I've always had a soft spot in my heart for those first heroes. Green Lantern finally made it to the big screen with a fucking horrendously shitty movie that I hated. Then Green Arrow got a very good television show I'm currently enjoying called Arrow. Next up? The Flash!
It's a spin-off from Arrow, so my hopes are high. The costume is certainly a step in the right direction.
This isn't the first iteration of The Flash on TV. The first was a show starring John Wesley Shipp back in 1990. It was surprisingly good, but limited by the technology of the day. To say I'm anxious to see what we'll be getting in the year 2014 is an understatement. The pilot is filming now. I'm assuming we'll be seeing it this Fall. Assuming the show is picked up. That's a lot of assuming.

• Drop. Apple has a terrific bit of tech called "AirDrop" that allows you to share iPhone/iPad photos, contacts, files, and whatnot pretty much effortlessly. Open what you want to share, activate AirDrop, and you can beam stuff to other AirDrop users...
Cool!
Apple has a terrific bit of tech called "AirDrop" that allows you to share Macintosh photos, contacts, files, and whatnot pretty much effortlessly. Locate the file you want to share in the Finder, activate AirDrop, and you can beam stuff to other AirDrop users...
Cool!
BUT YOU WANT TO KNOW WHAT'S NOT COOL?!? EVEN THOUGH THEY ARE BOTH CALLED "AIRDROP," THE iPHONE AND MAC TECHNOLOGIES ARE NOT FUCKING COMPATIBLE! This is outrageously stupid and, for the life of me, I just don't get it. I keep thinking "It's coming any day now, I'm sure!" But then it doesn't, and I get pissed off all over again. Why bother naming them both "AirDrop" if they are so different that they can't even talk to each other? How is it that Apple can be so smart in so many ways but so stupid in others?

• Stick! I promised myself that I wouldn't start in on the new video game, SOUTH PARK: THE STICK OF TRUTH, until I finished LEGO MARVEL SUPER-HEROES, but I just couldn't resist any longer. I'm a massively huge South Park fan, and the trailer looked amazing (warning, NOT safe for work)...
And you know what? It IS amazing! It looks exactly like you're "playing" an episode of the TV series. As if that weren't enough, it is frickin' hilarious. As in laugh-out-loud-funny. Not only because it's South Park, but because they've managed to create a fully-realized RPG game that's actually a parody of RPG games... with humor built into practically everything you see and do. I'll want to play it a bit more when I get back from vacation before I write a review... but, if you're a South Park and video game fan, it's pretty much a no-brainer. You simply must own this.

• Mars 2. The Veronica Mars movie (which I reviewed here) has only been out for three days, and already the sequel talk has started. Here's creator Rob Thomas Himself..
"With the first movie, because it was crowd-funded, it was a love letter to the fans," he explains. "I put every character they loved back into the movie. There are a lot of inside jokes. With a second movie, I would build it from the case out. In the first movie, I feel like I did just the opposite. I put all the dessert, all the frosting on there, and then put a detective case in the middle. On the next one, I would want the detective case to be the driving force of the movie."
It's as if he read my blog post and is answering my prayers!
Needless to say, I would be positively thrilled to get a sequel. Especially if we get a fantastic Veronica-Mars-style mystery on-par with what we saw in the first and second seasons of the show. NOW SHUT UP AND TAKE MY MONEY!

Annnnnd... the end.