Posted on January 10th, 2021

Free speech has consequences, which is nothing new to bloggers like me... because an all new Bullet Sunday starts... now...

• Colosseo! My mom's favorite landmark is the Roman Colosseum. She asked to visit it every trip we made to Rome which, I believe, was four times (it was a cruise stop twice and a trip stop twice). I'd ask her why she loved it so much and she'd say "I don't know... I just do." When I told her that maybe she was a gladiator in a previous life, she thought that was funny and started telling people that when showing this photo...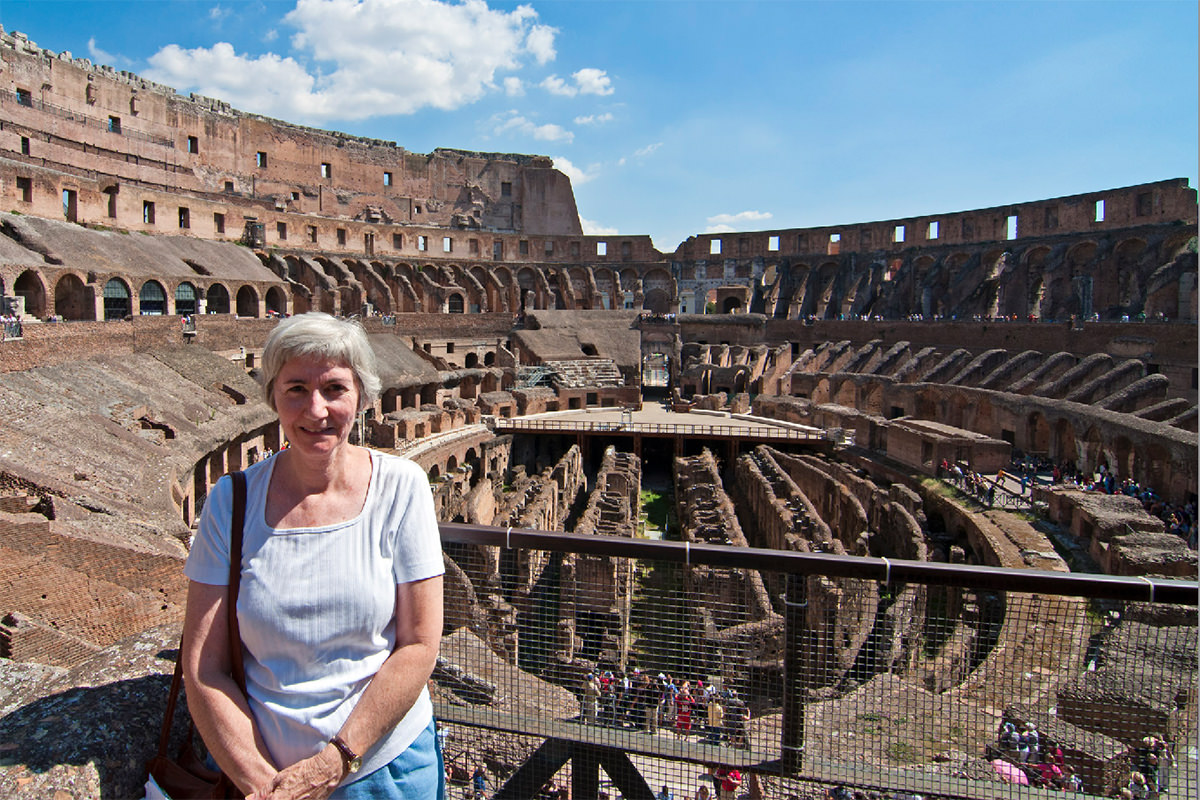 Because of this, I very much wish she was still alive, because Rome is renovating the Colosseum, and I think the idea of being able to stand on the floor of the Colosseum arena would be so thrilling to her that we would have definitely made a fifth trip once it was completed. This is really, really cool, and I'd love to be able to visit again. But it won't be the same without my mom there to share it.

• LEGO! I have to say... whomever works in LEGO advertising which came up with this ad for a "Make Your Own MiniFig" game apparently doesn't have the same filthy mind that I do, because, well...
Is that a hotdog in your pants, madam, or are you just happy to see me?

• PERFECT! I've watched this TikTok more times that I'd ever admit. It's hilarious because it's true...
Though I'd argue the point that this is how girls make coffee, because I see plenty of guys doing essentially this. And given my distaste for coffee, this would absolutely be me as well.

• Cute Gay Shit! TikTok is so much more than funny coffee memes. There is some genuinely touching stuff on there that gives me hope for all humanity...
And just KNOW that this gentleman gets lumped in with people he's condemning because of how he looks and talks. You know it. God bless you, sir.

• NEWSFLASH! FORBES: Close To A Worst-Case Scenario—Former CDC Director Issues 'Horrifying' Outlook For New Covid Strain. If your balls don't shrivel up after reading this, then you probably don't have balls. But you are alive if you're reading this, balls or no balls, which means you should be horrified that there are still people not taking this shit seriously. Protect yourself. Protect others. This has catastrophe written all over it.

• Specs? Apple is the most ridiculous fucking company. They want to make their products as simple to use as possible by taking all the "tech" out of everything. Which is fine. EXCEPT YOU CAN NEVER MANAGE TO GET ANY FUCKING SPECS FOR ANYTHING THEY SELL. Will this cable work for charging? I dunno. What is the maximum transfer rate for this cable? I dunno. Can I quick-charge with this cable? I dunno. What about the charger? I dunno. Can you at least tell me if it is USB-PD compliant? I dunno. They literally tell you NOTHING in their support docs or on anything in their entire store. — If you want to shield your customers from scary tech-speak, fine. But at least have the fucking information SOMEWHERE for the people who need to know this shit. Their solution for everything is to say "Well, if it doesn't work, you can always return it." Which is an astound attitude to take considering that it wastes my time and their resources, and I'm getting seriously tired of it.

• Apolitical! My existence right now:
REPUBLICANS: You're just a Democrat shill.
DEMOCRATS: You're just a Republican shill.
ME: I AM NEITHER A DEMOCRAT NOR A REPUBLICAN! I DON'T UNDERSTAND THE NEED TO WORSHIP POLITICIANS AND FALL IN LINE WITH A POLITICAL PARTY RUN BY WEALTHY ASSHOLES THAT ARE PROPPED UP BY WEALTHY CORPORATIONS WHO DON'T GIVE A SHIT ABOUT US! WHY CAN'T I JUST BE A NON-PARTY SHILL?! WHY DOES MY SHILLNESS HAVE TO BE ATTACKED LIKE THIS? I AM A SHILL FOR ALL HUMANITY! AND A SHILL FOR CATS! TOWANDAAAAAAA!!!
Because, like, how could you not be a shill for floofy bellies like dis?

Stay frosty out there, my friends.
Tags:
Apple
,
Bullet Sunday
,
Bullshit
,
Cats
,
COVID-19
,
LEGO
,
News
,
Pandemic
,
Politics
,
Rome
,
TikTok
,
Travel
Categories:
Apple Stuff 2021
,
Bullet Sunday 2021
,
Cats 2021
,
LEGO
,
News – Politics 2021
,
Travel 2021
—
Click To It:
Permalink
—
2 Comments: Click To Add Yours!
Posted on March 25th, 2014

I've already been to the Hard Rock Cafe in Rome several times. The only Italian property I haven't been to is the new cafe in Florence. But if I flew directly to Florence, I wouldn't have the opportunity to eat at my favorite restaurant on earth.
So I got up at 3:30am. So I could get to Glasgow Airport by 4:30am. So I could fly to Rome at 6:40am.
This meant skipping breakfast, but that's okay. By the time I got to The Eternal City I was starving, which meant I had room for the city's signature dish for lunch: Cacio e Pepe ("Cheese and Pepper" on spaghetti pasta)...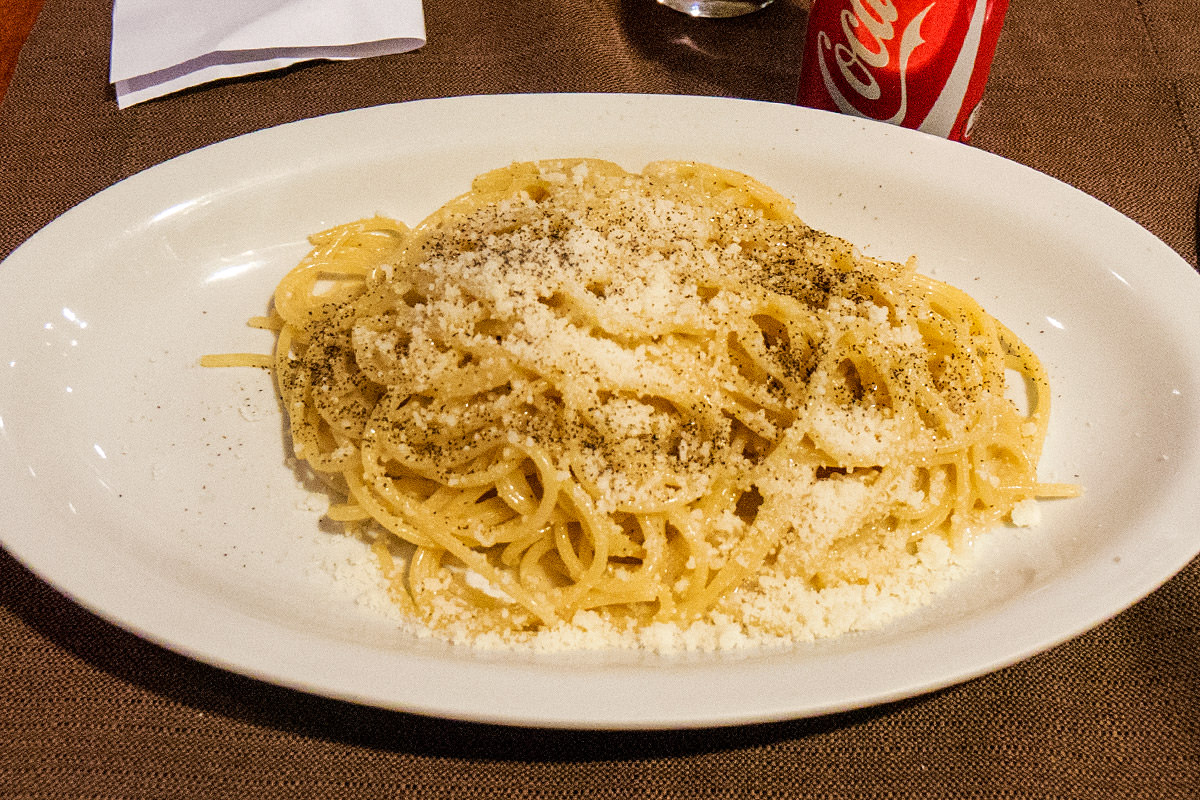 It's a classic dish that's deceptively simple. The trick is getting the pasta cooked to a perfect al dente texture, which is tough in the USA because everybody overcooks their noodles. So you either have to go to RW's house or fly to Italy to get it done right.
Now, the prudent thing to do when you are in Rome is to run around and see all the sights. But I've already done that. And I've been up since 3:30am, so I took a nap instead.
But no worries, I was sure to wake up in time for a late dinner at my most favorite restaurant in all the world: Alfredo alla Scrofa, where Le Fettuccine Alfredo was invented...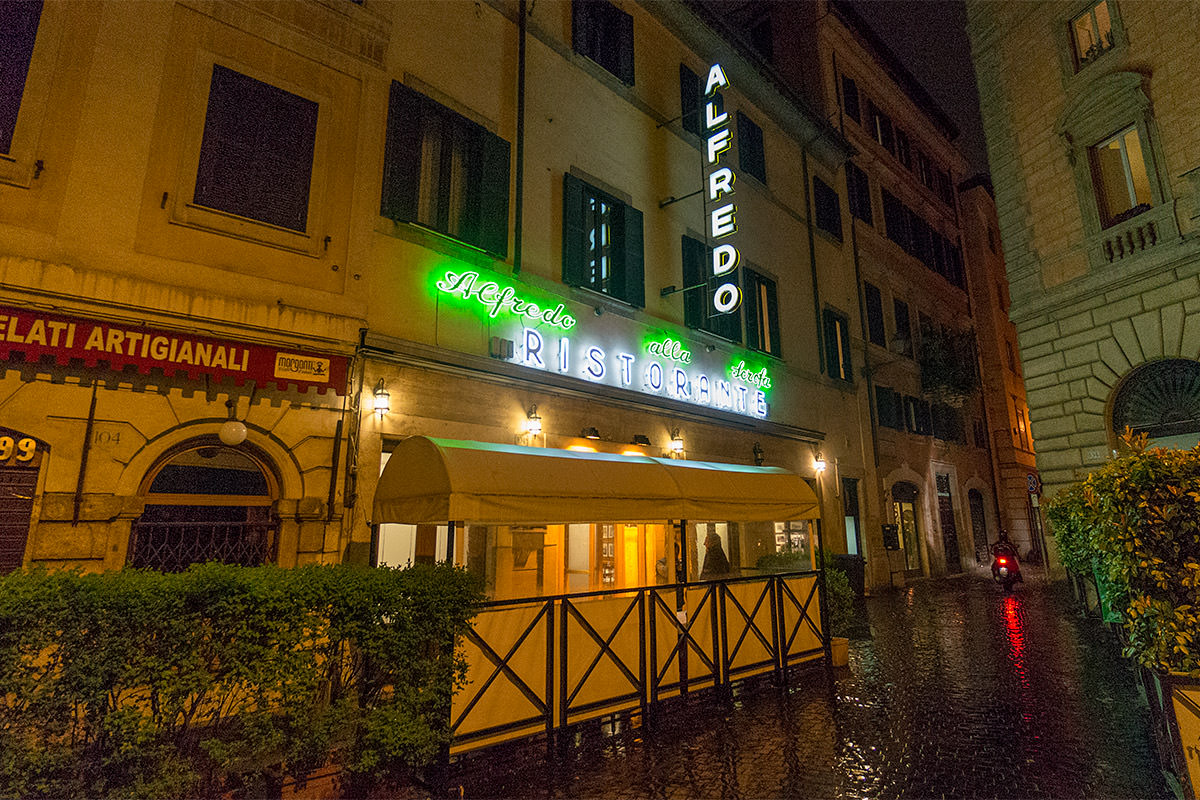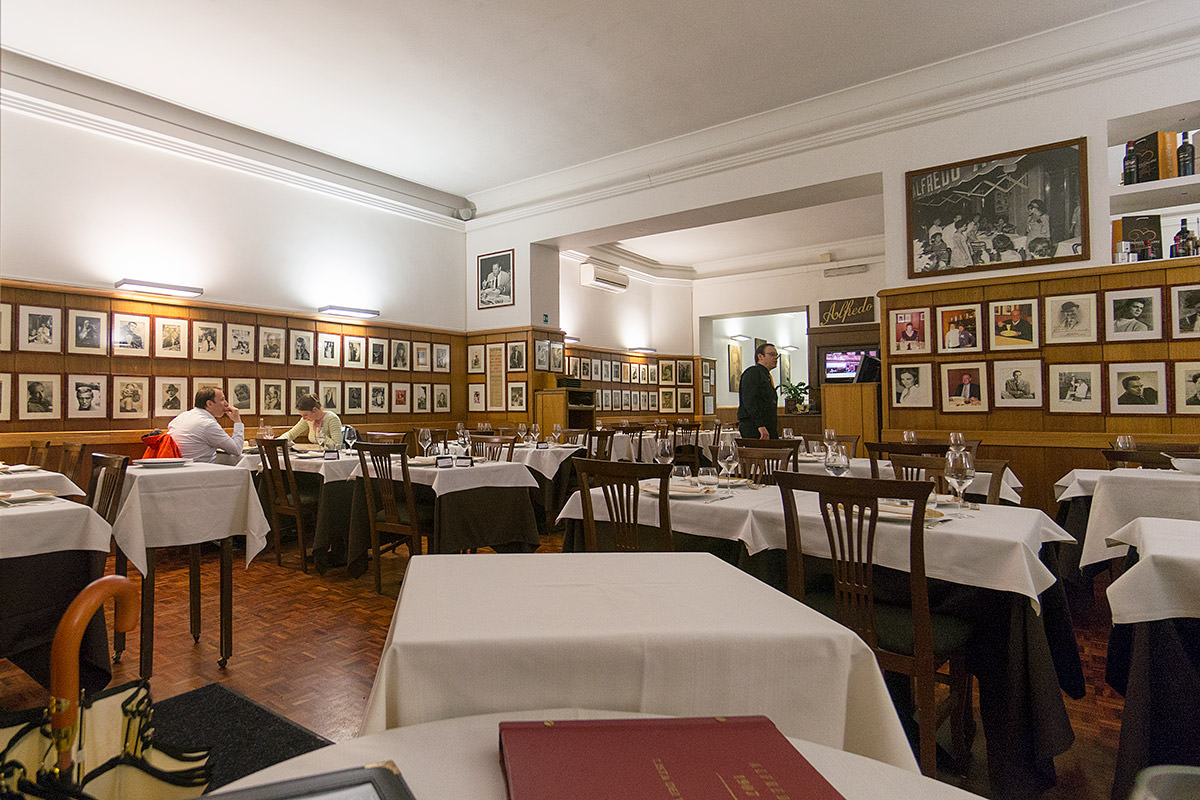 A heart attack on a plate, gloriously mixed to order right at your table...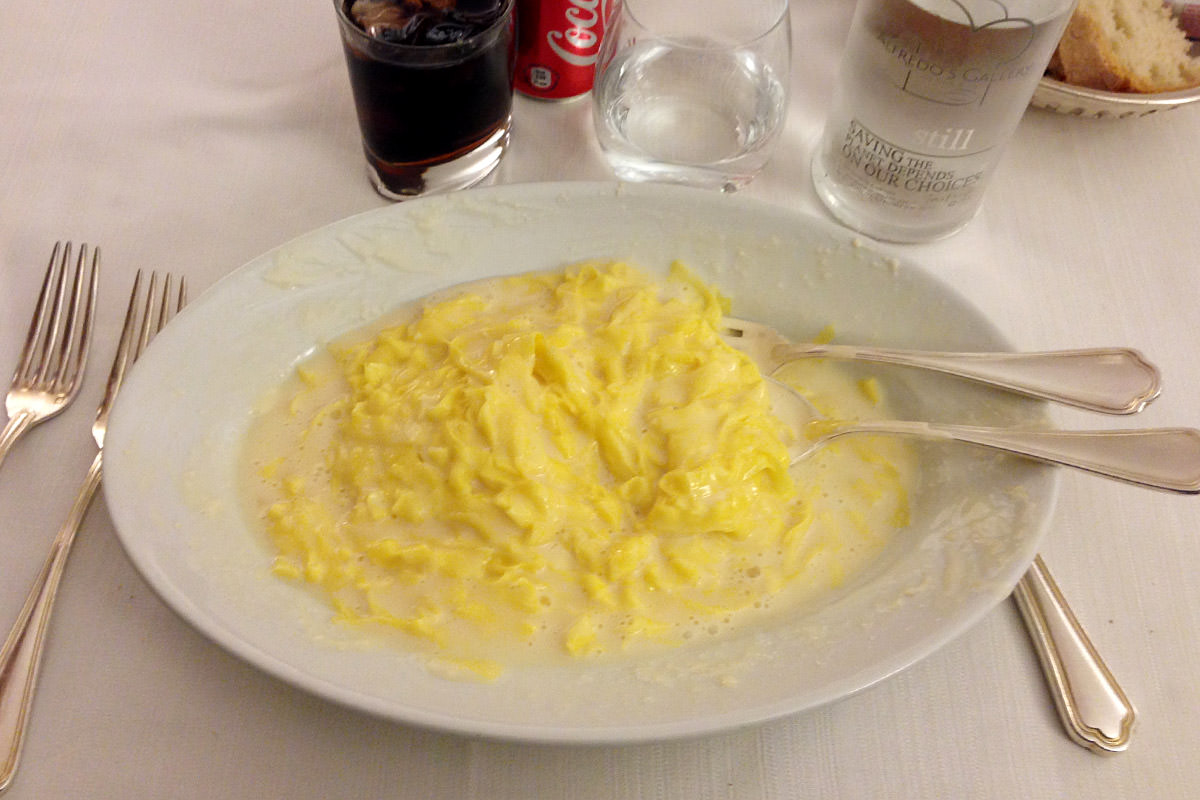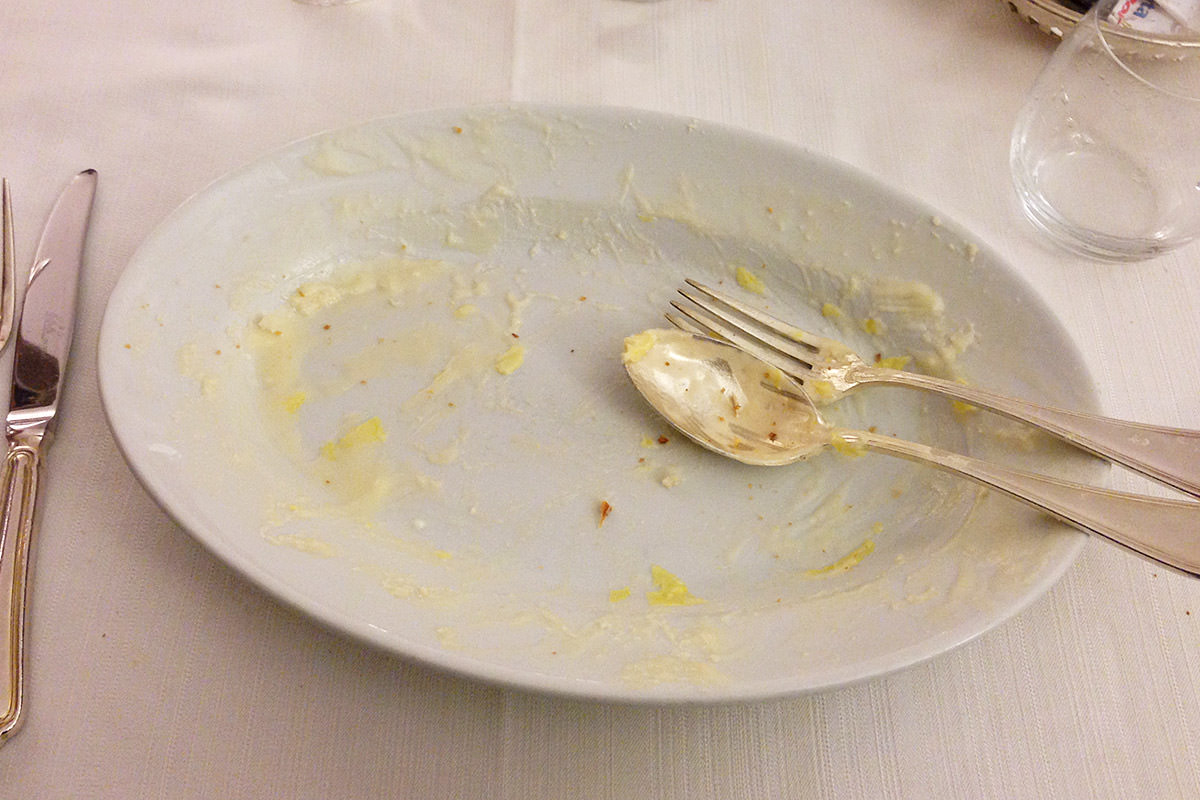 After dinner I decided to wander over to the Spanish Steps so I could climb to the top and visit the cafe where I first tasted Stracciatella Gelato, my all-time favorite...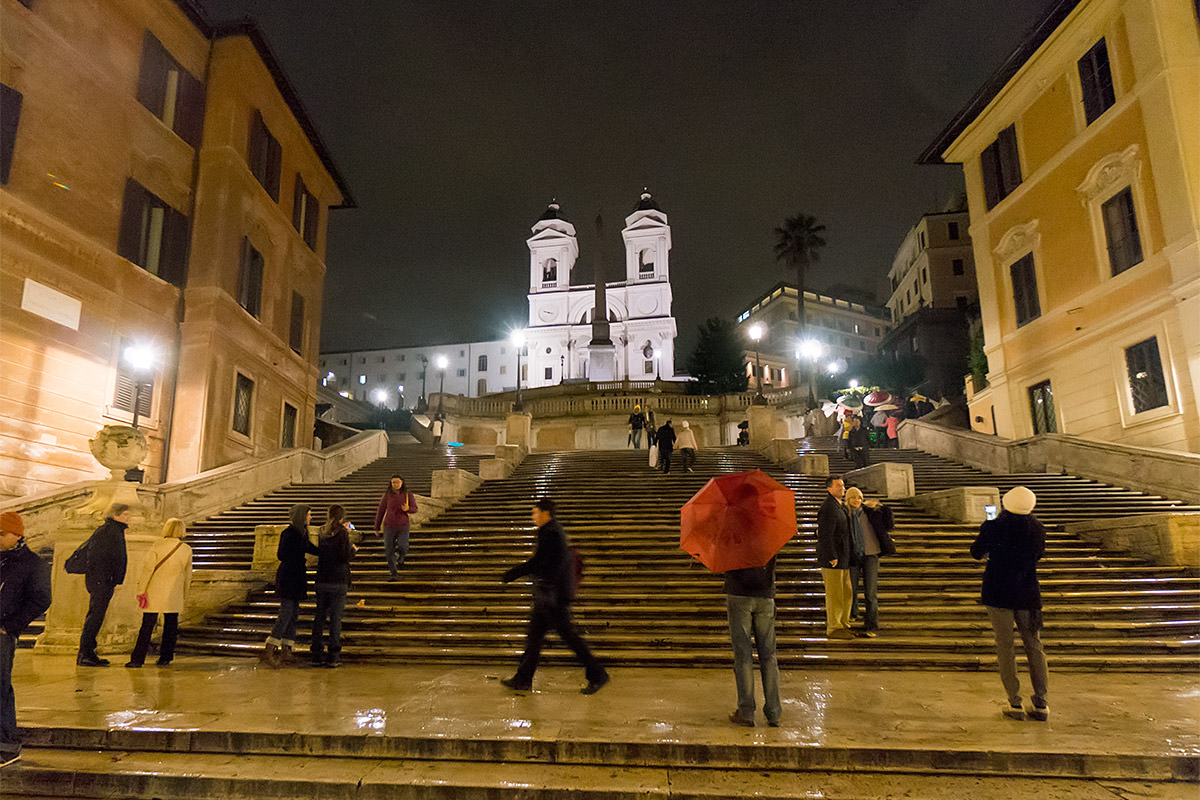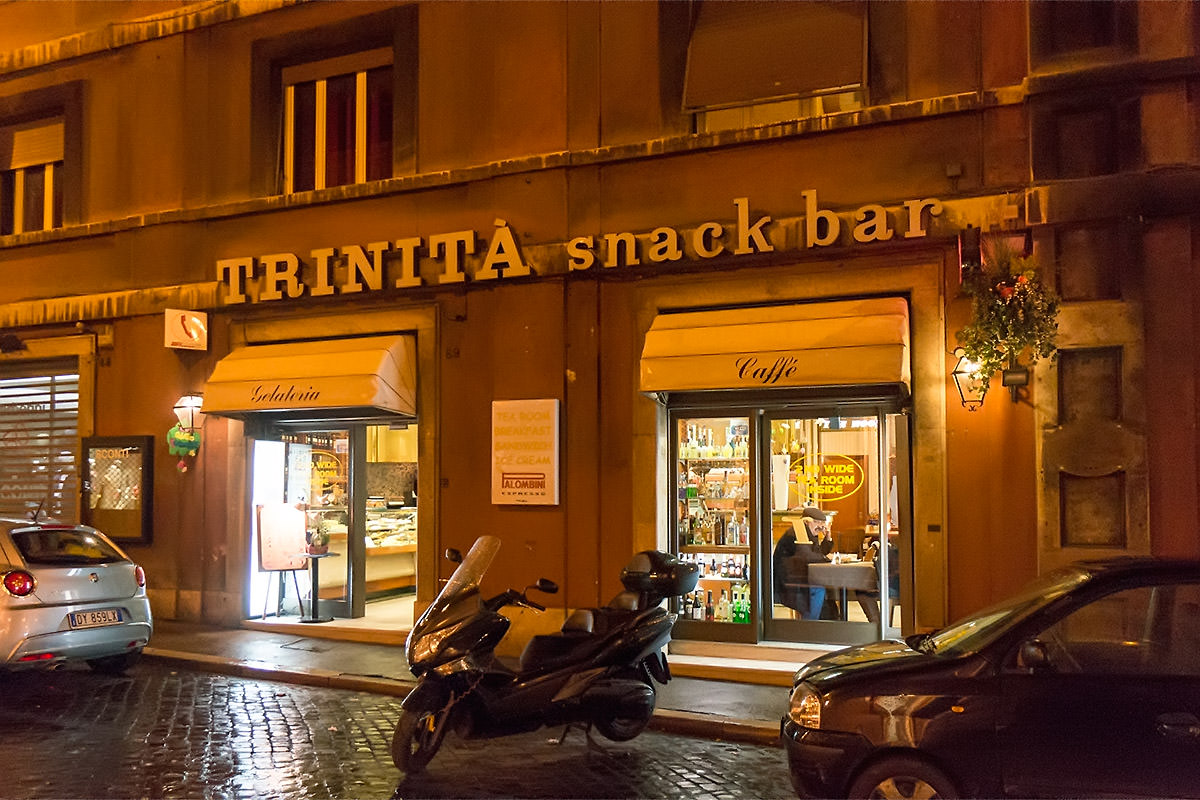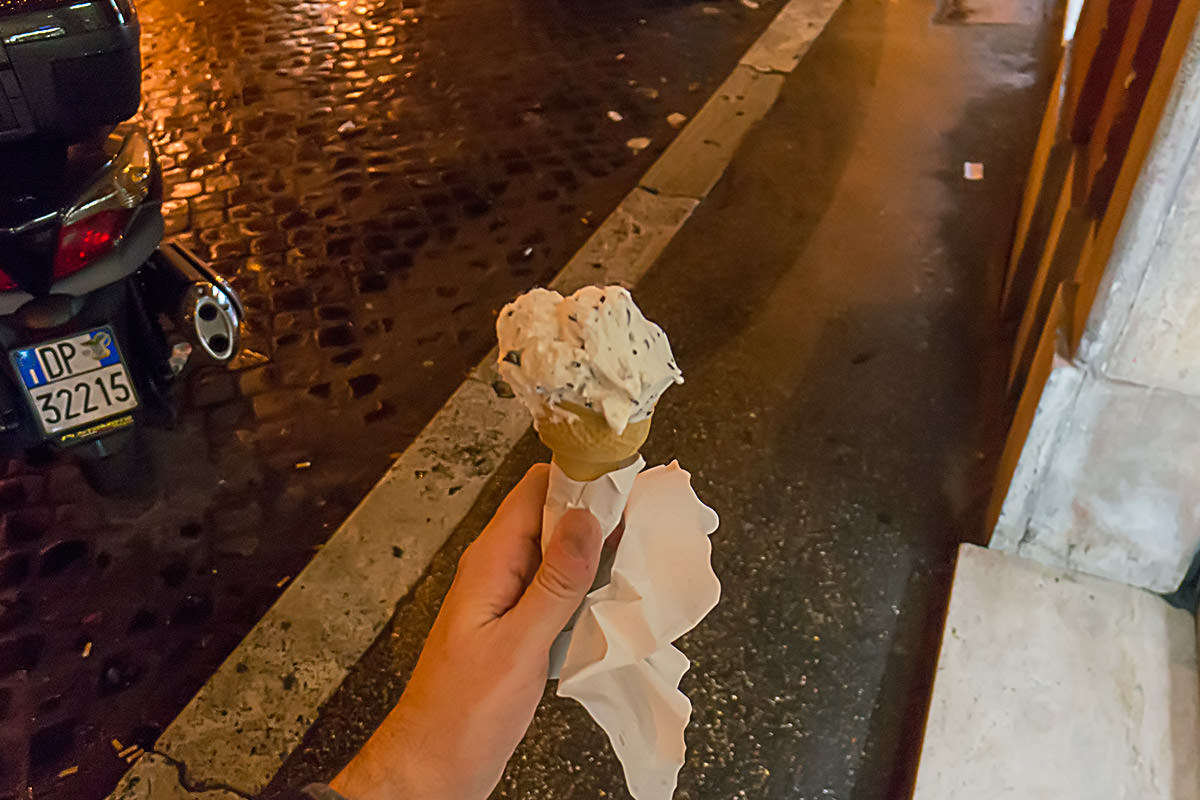 And, because this is Rome, the walk back to your hotel is filled with incredible sights...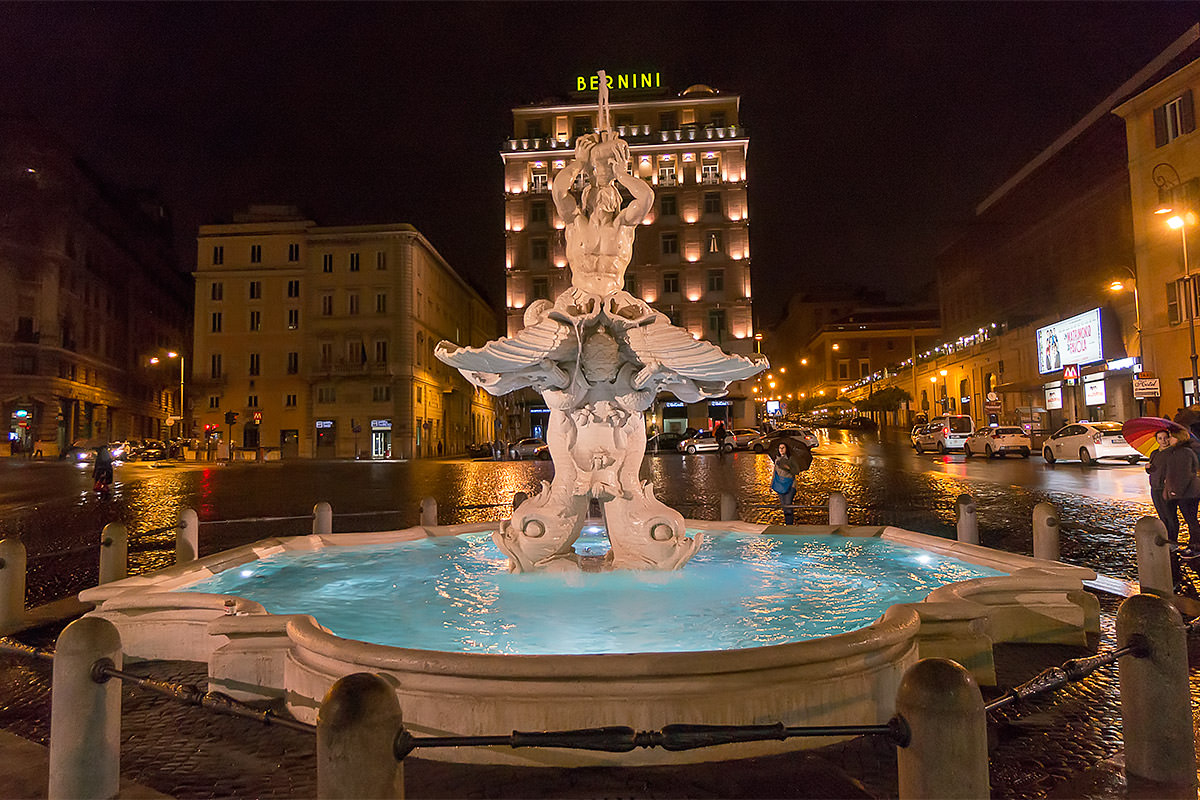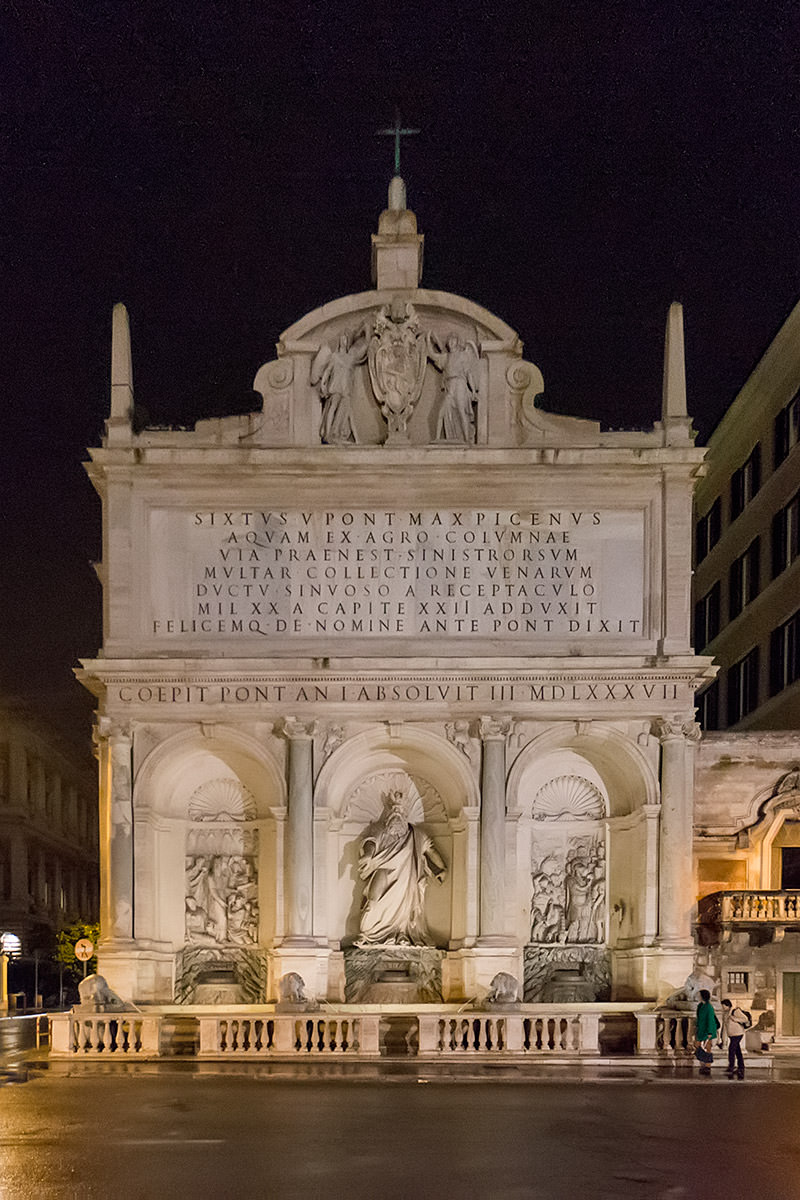 Buona Notte!
Posted on September 13th, 2010

Blah blah blah... Vatican City... Blah blah blah... St. Peter's Basilica... Blah blah blah... The Colosseum... Blah blah blah... The Pantheon... Blah blah blah... Trevi Fountain... Blah blah blah...
FETTUCINI ALFREDO!
As I've mentioned more than a few times before, my favorite restaurant on earth is Ristorante Alfredo alla Scrofa in Rome. So when the ship docked at Civitavecchia, I jumped at the chance to take a bus into the city so I could have my favorite meal...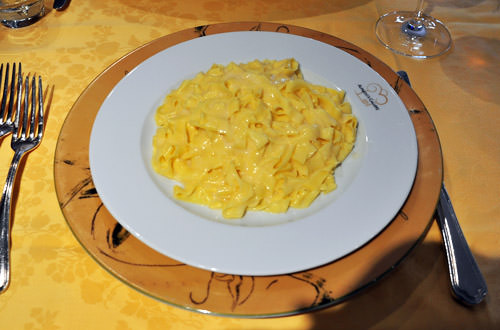 It was, as expected, beyond delicious.
Other than that, I just wandered around The Eternal City... killing time until my bus returned to port...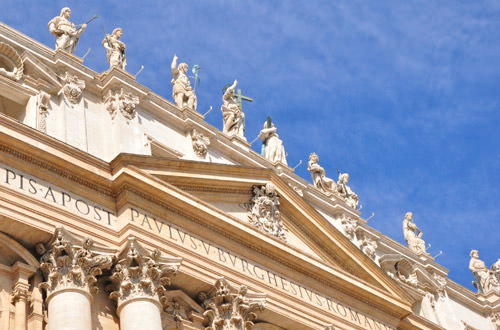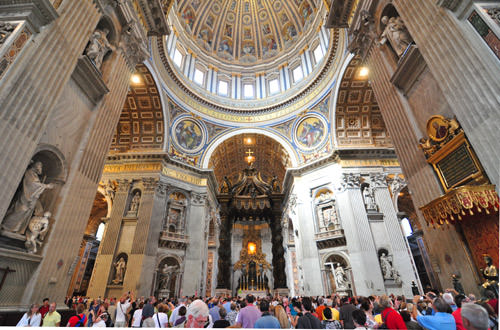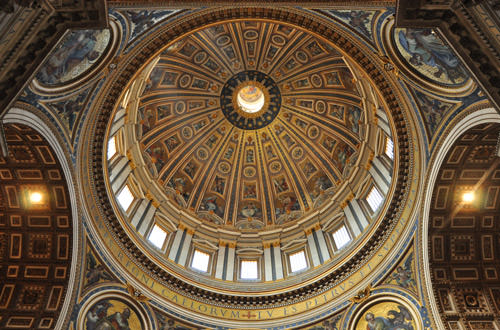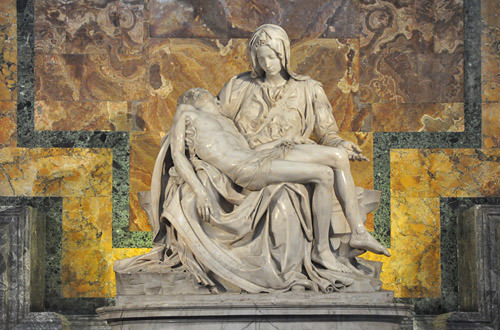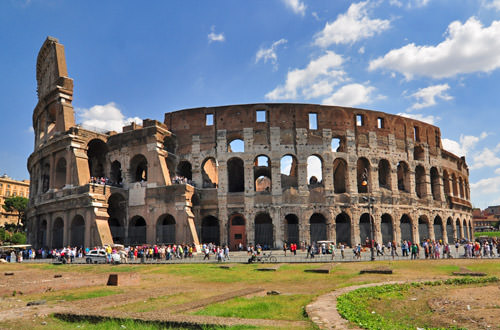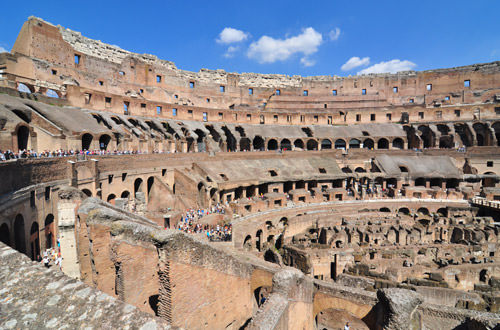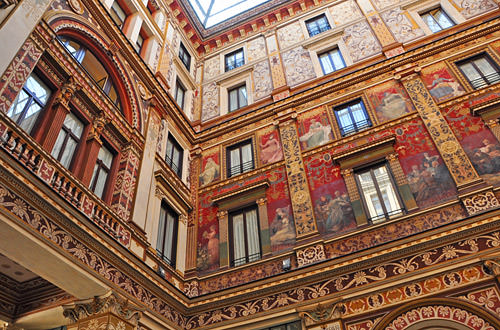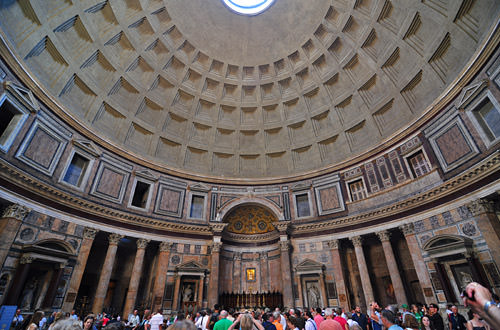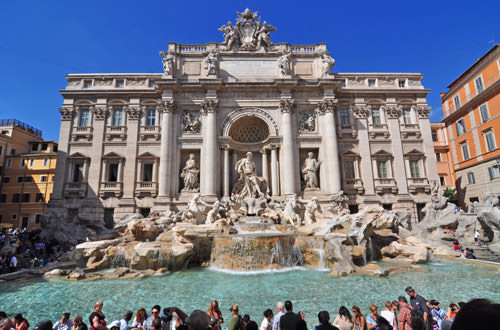 Rome is very beautiful and exciting... but it's the Fettucini Alfredo that makes me want to come back.
Posted on December 8th, 2000
NOTE: The current incarnation of Blogography began on April 18th, 2003. Before then, I had two blogs... DaveWorld (later DaveSpot), a hand-coded effort that ran from the mid 1990's to 2000... and DaveBlog which ran from 2000 to 2002. Blogography itself started in 2002, but was deleted then "re-booted" to what you see now. This post was taken from my pre-Blogography days and was added on August 24, 2014.

Rome is one of those places I've wanted to visit for as long as I can remember.
There's only so many times you can look at pictures of The Colosseum, The Roman Forum, The Pantheon, and numerous other world-famous sites before you want to see them in person. A couple of years ago, Rome got a Hard Rock Cafe, and I finally had my excuse. Now, after two years of saving my money, I'm here.
My lodging couldn't be better... The Hotel Intercontinental, right at the top of The Spanish Steps. Usually, I couldn't afford such an amazing property, but I lucked into an invitation to a Hotel Intercontinental "club" that netted me two free nights in an upgraded room... complete with a bottle of champaign and a giant box of chocolates. I arrived before check-in, but the concierge was kind enough to store my luggage so I could bum around the city for a bit.
My first stop? St. Peter's Basilica in Vatican City...
...where the line was
massive
...

Oh well. On my list of things to see in Rome, this was #1 on the list, so I waited in line for nearly two hours...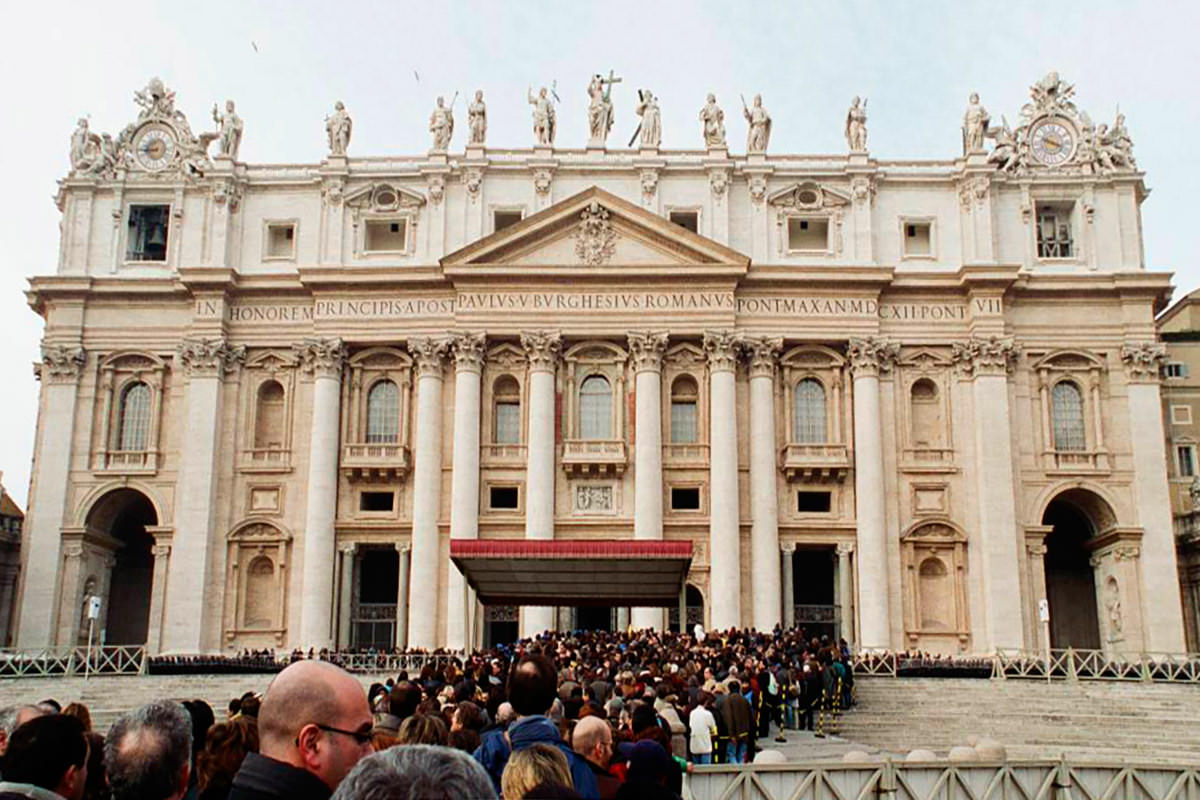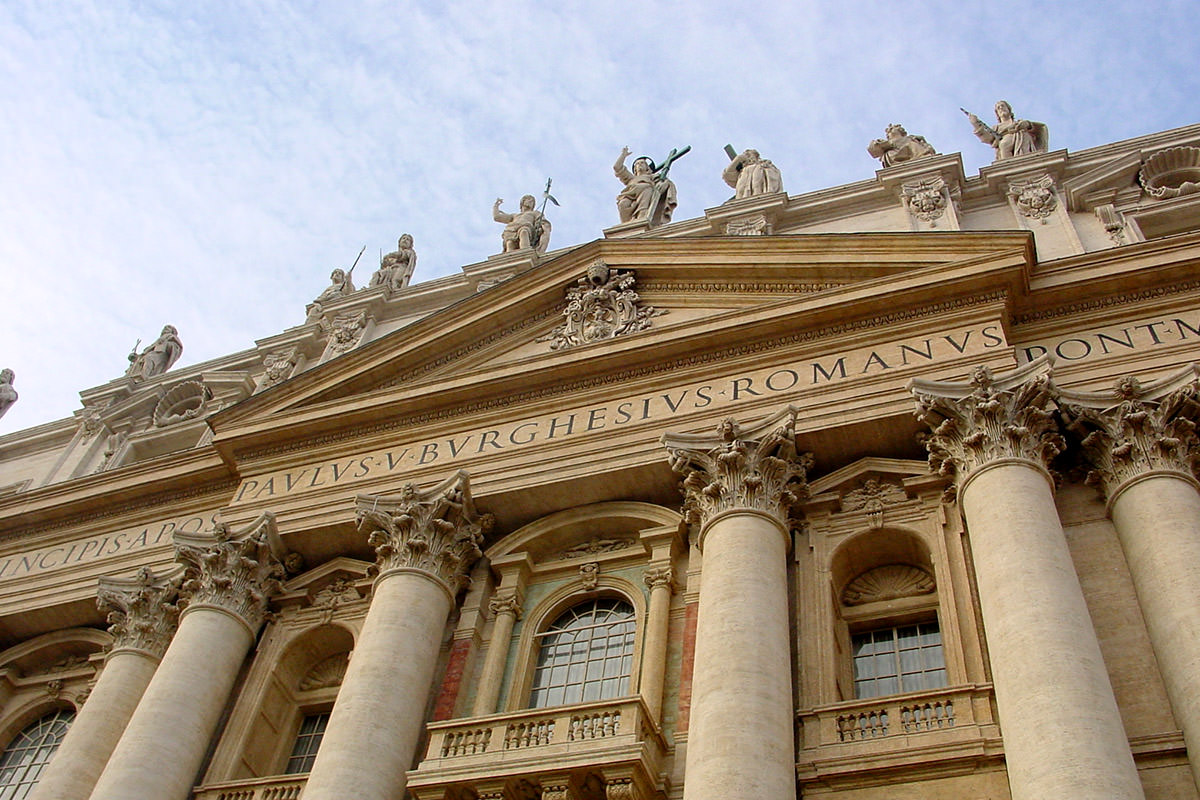 At which point I noticed that some people were bypassing the line and walking right past everybody straight in the front door. Needless to say, I was upset. What makes them so special? Do they work there? Are they paying for an immediate access ticket? What? Turns out there actually isn't a line to get into St. Peter's. The line is to enter the basilica through "The Brass Door." A special entrance that is opened only at rare times. Such as the 2000th year since the birth of Jesus. A part of me wanted to just hop out of line and walk on in. But I had already been waiting so long, I figured "What the heck?" Walking through The Brass Door is supposed to be a lucky blessing, so I stuck it out...
The inside is jaw-dropping, as expected...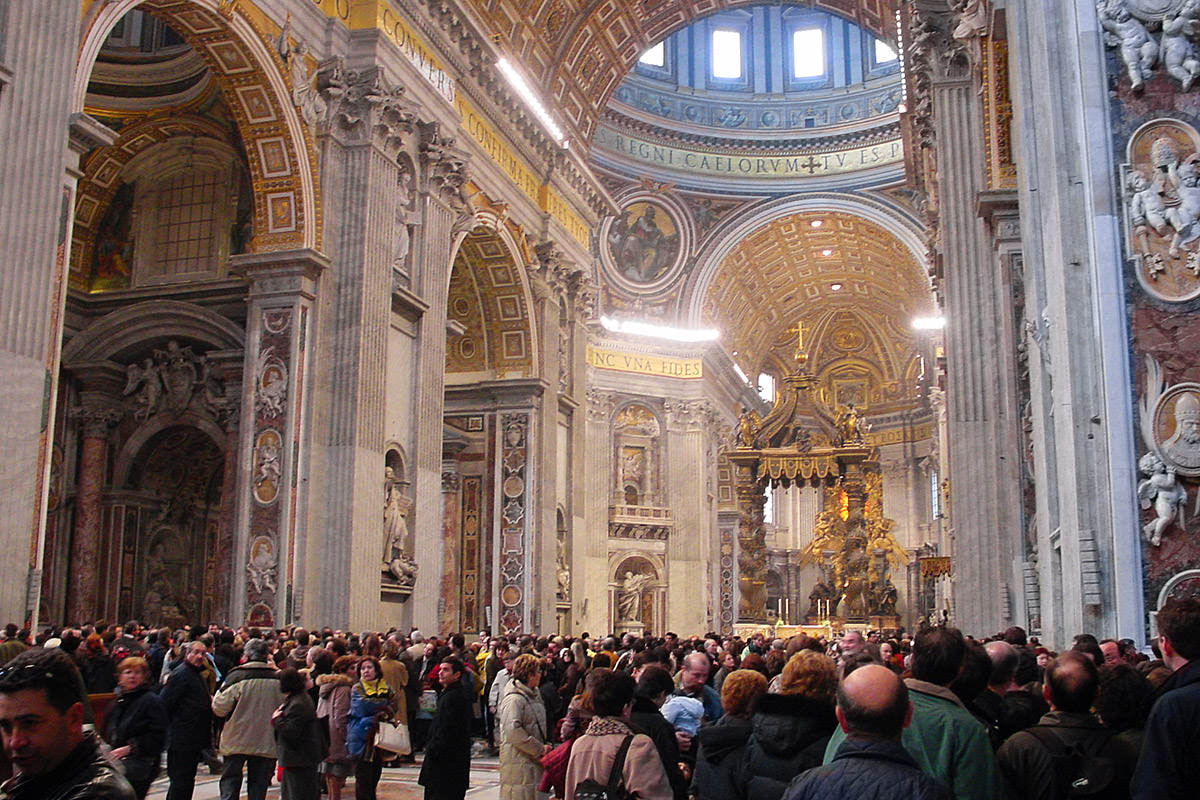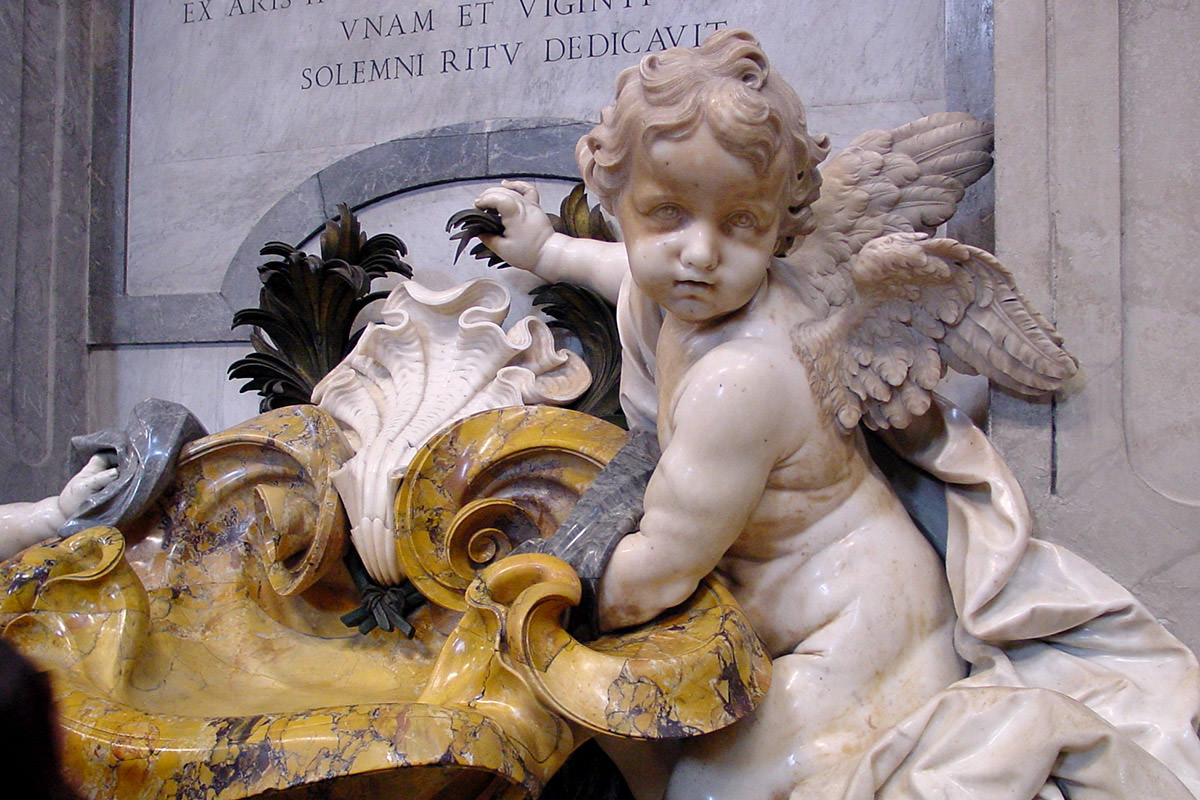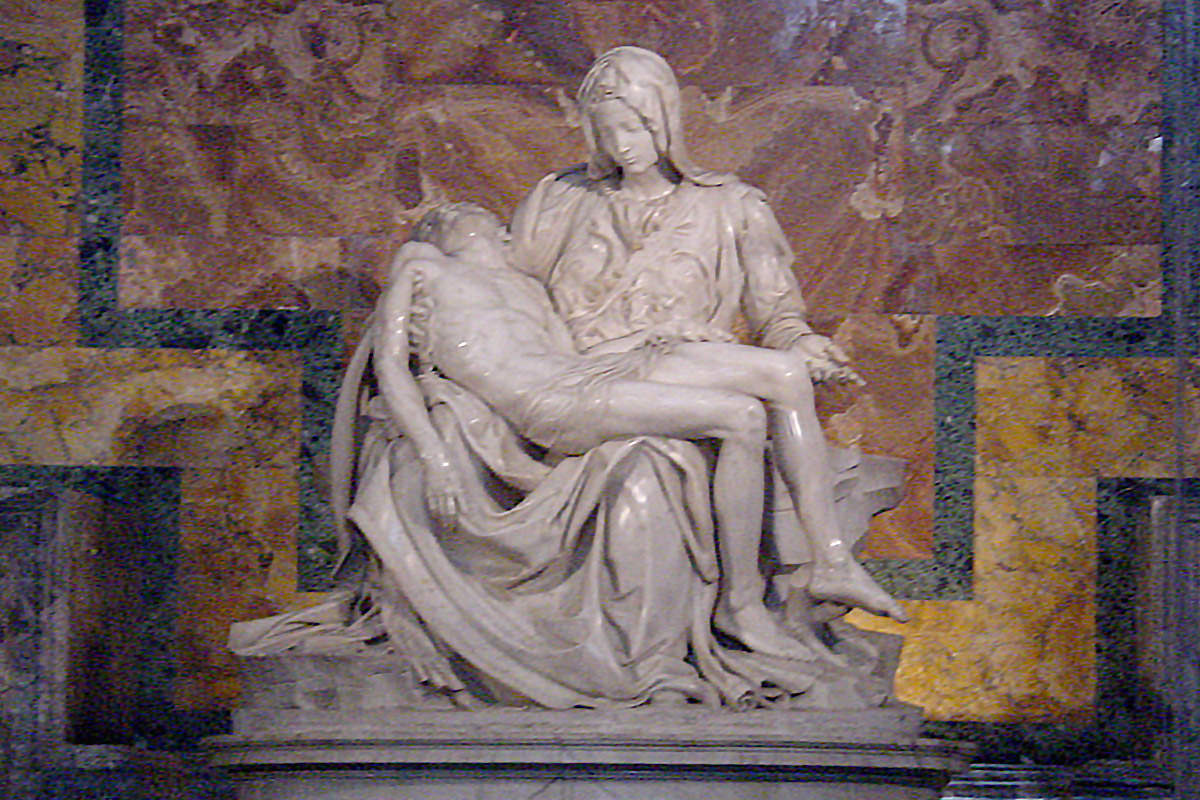 After all too brief a visit, it was off to the Colosseum...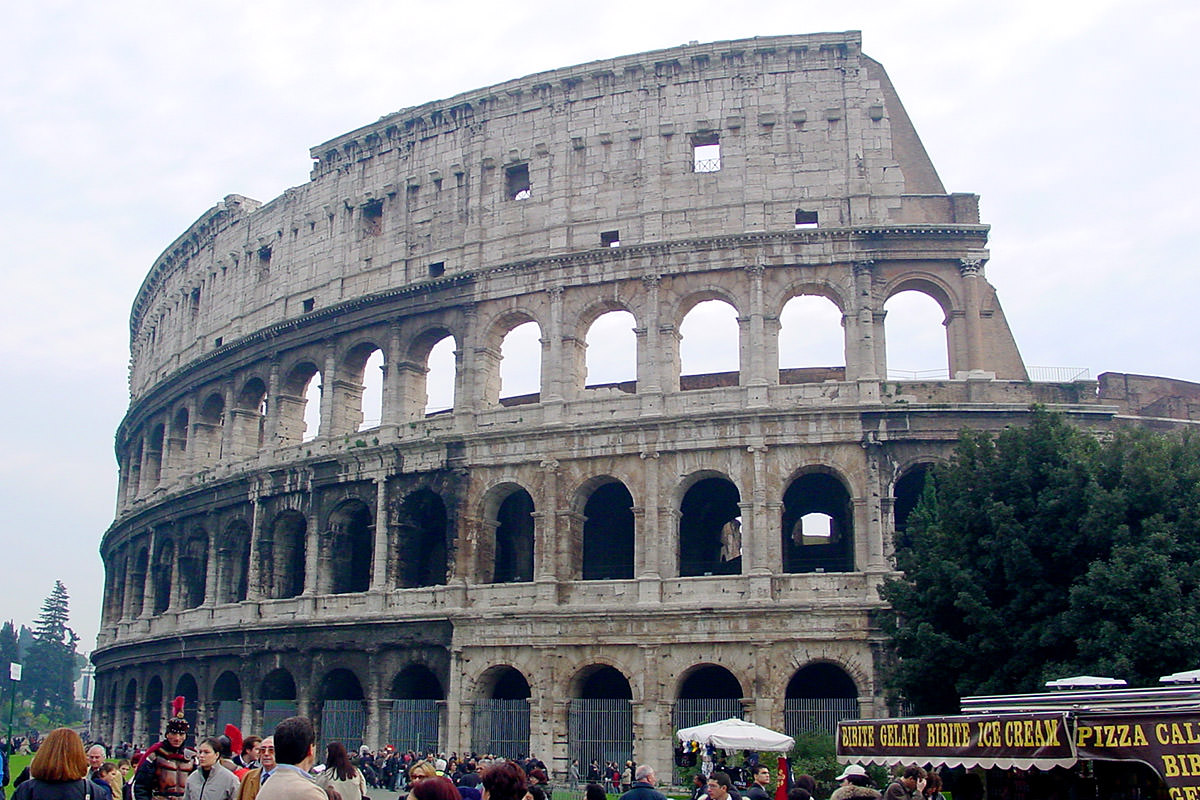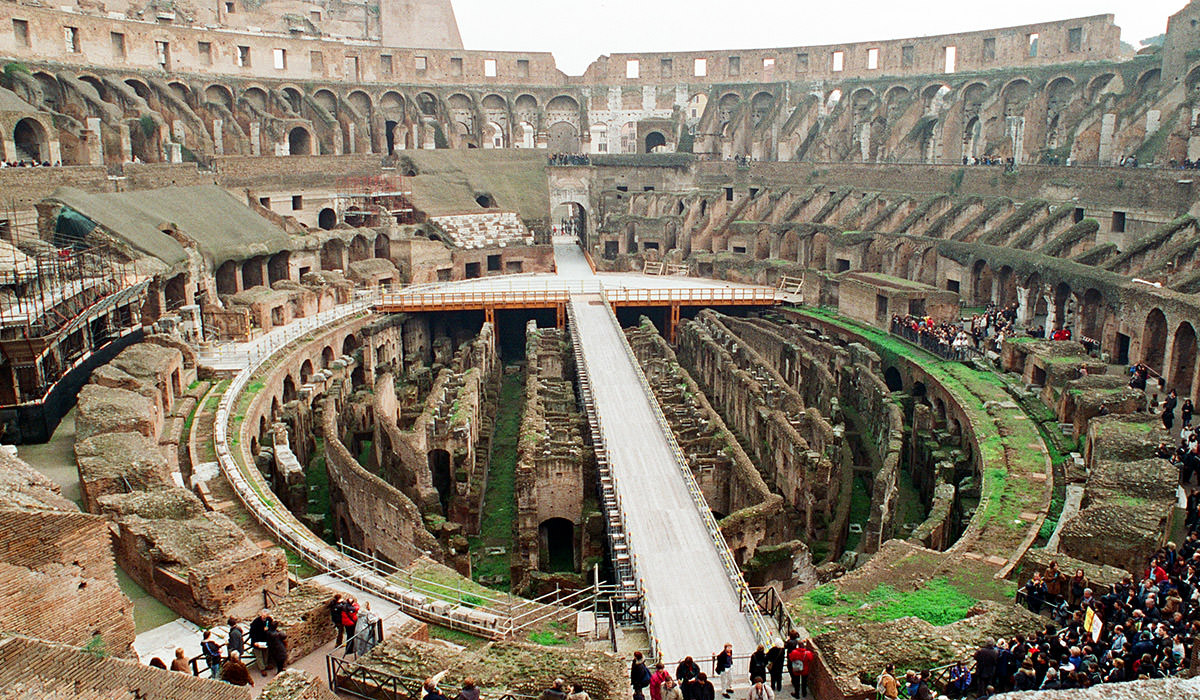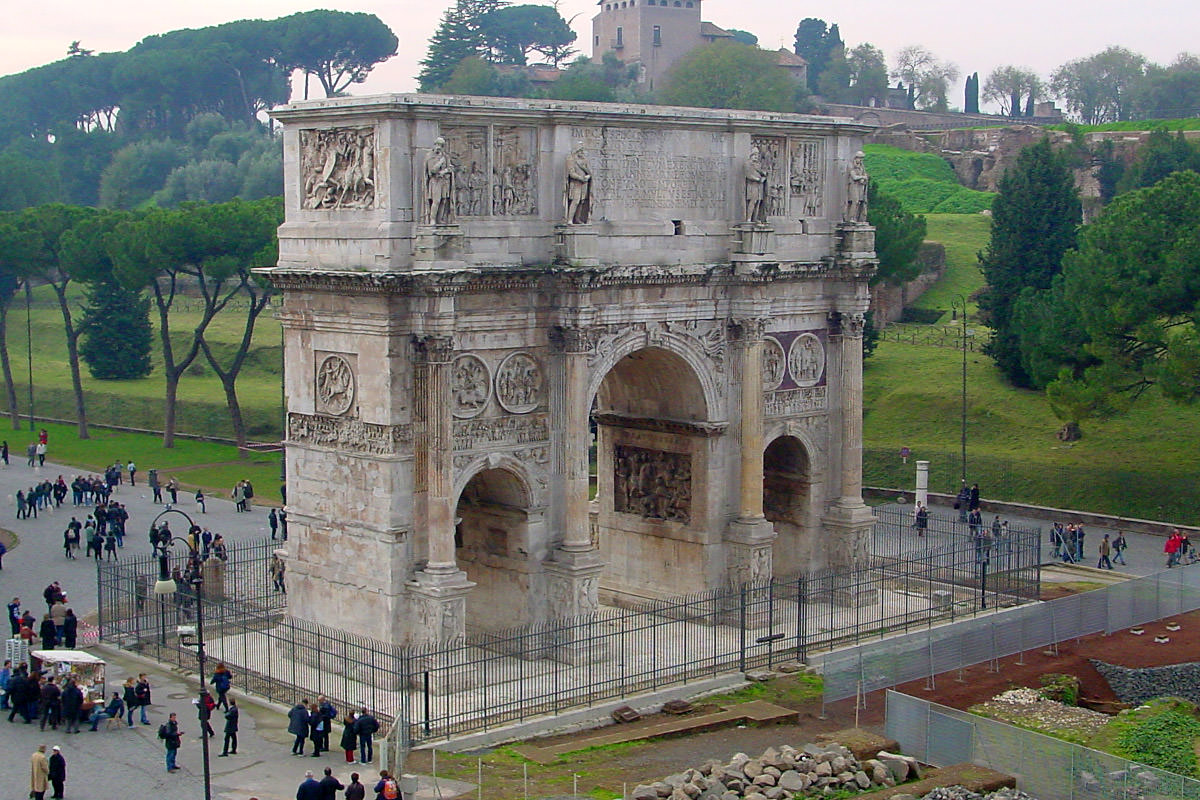 And The Forum...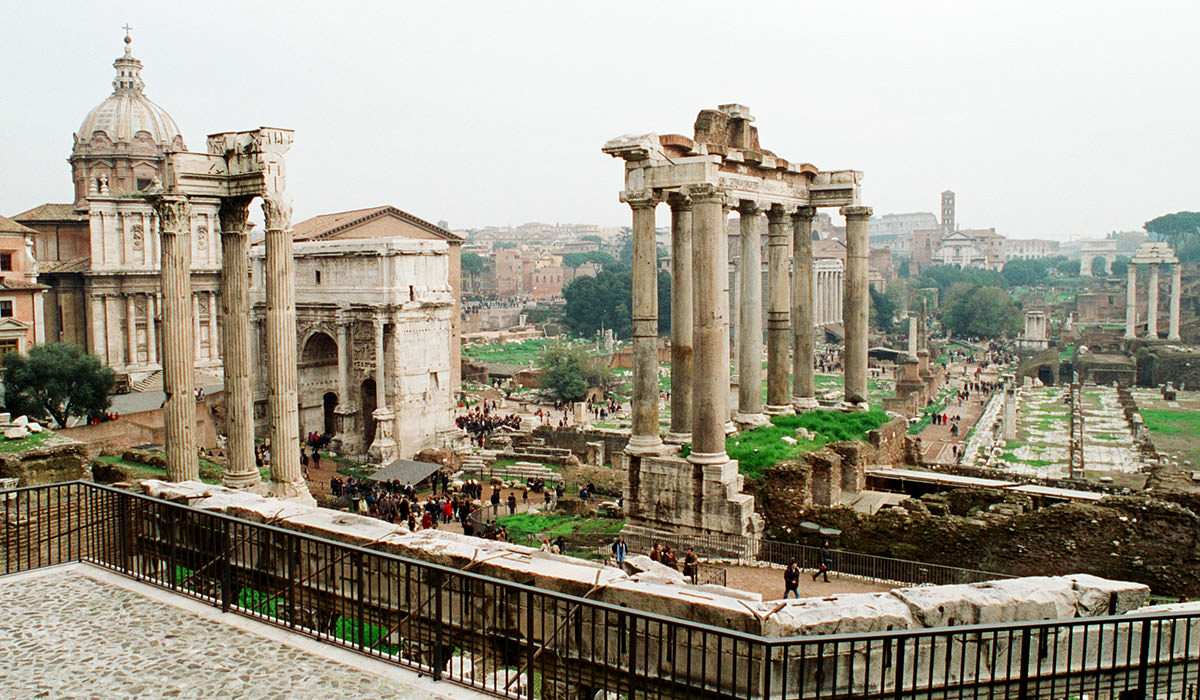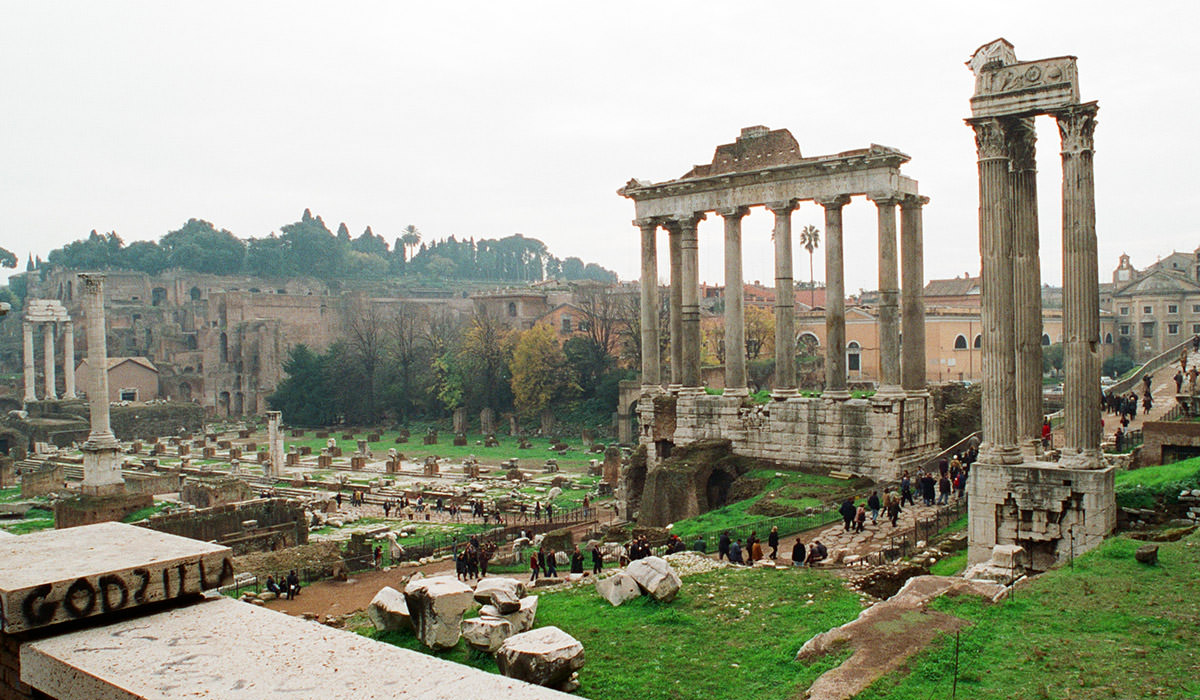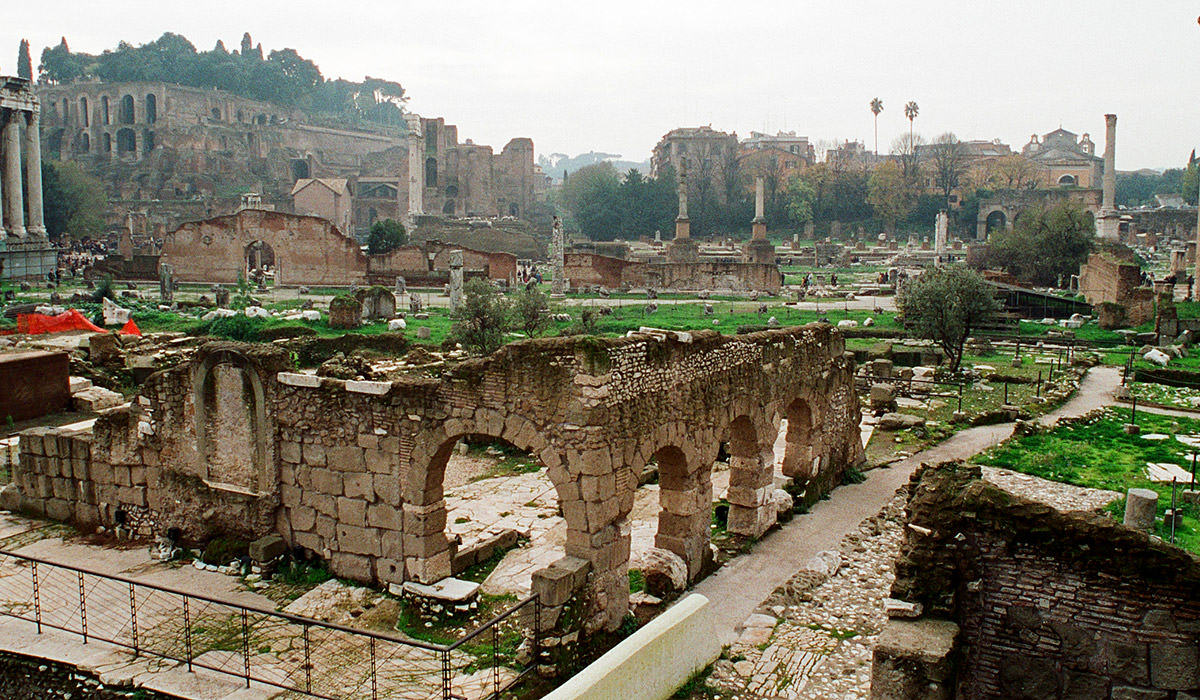 And The Pantheon...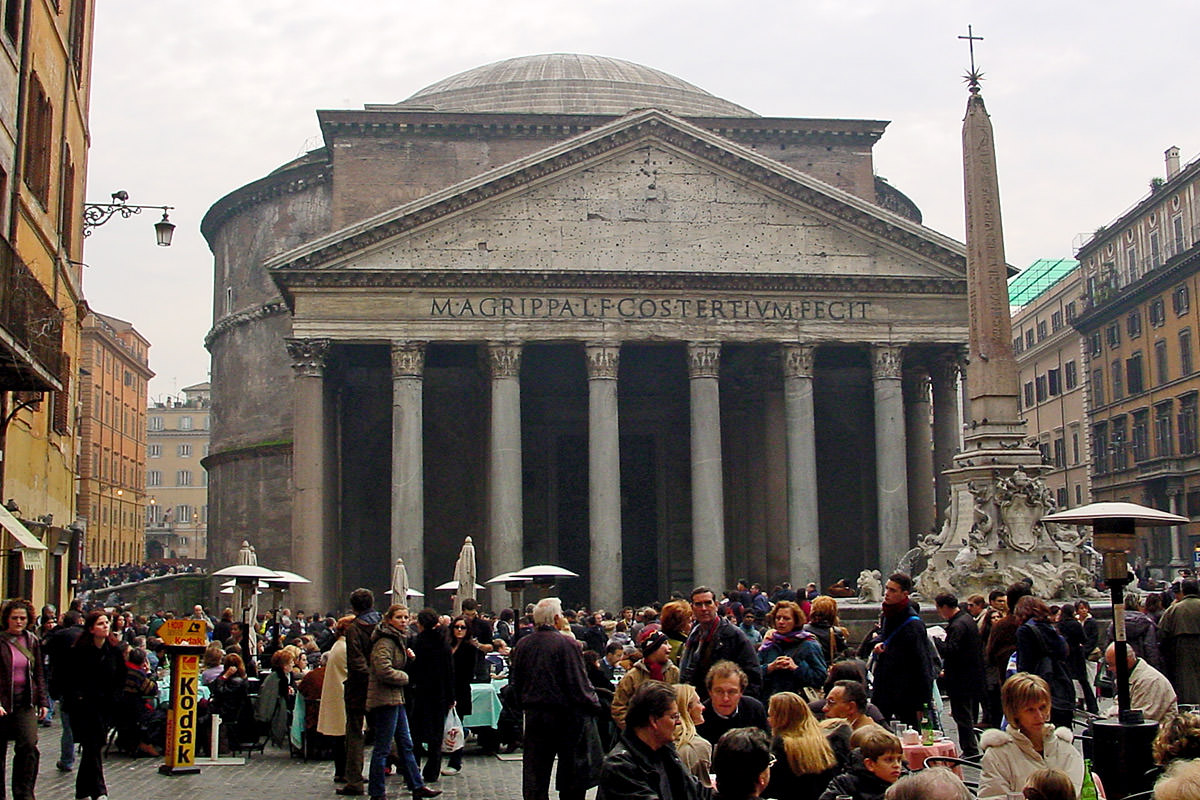 Eventually I figured I should go back to the hotel and check-in to my room. So I wound my way to the Spanish Steps and... BLAM!... the streets were blocked off and the sidewalks were overrun. There was no way I could get to my hotel. I couldn't even get close enough to see it...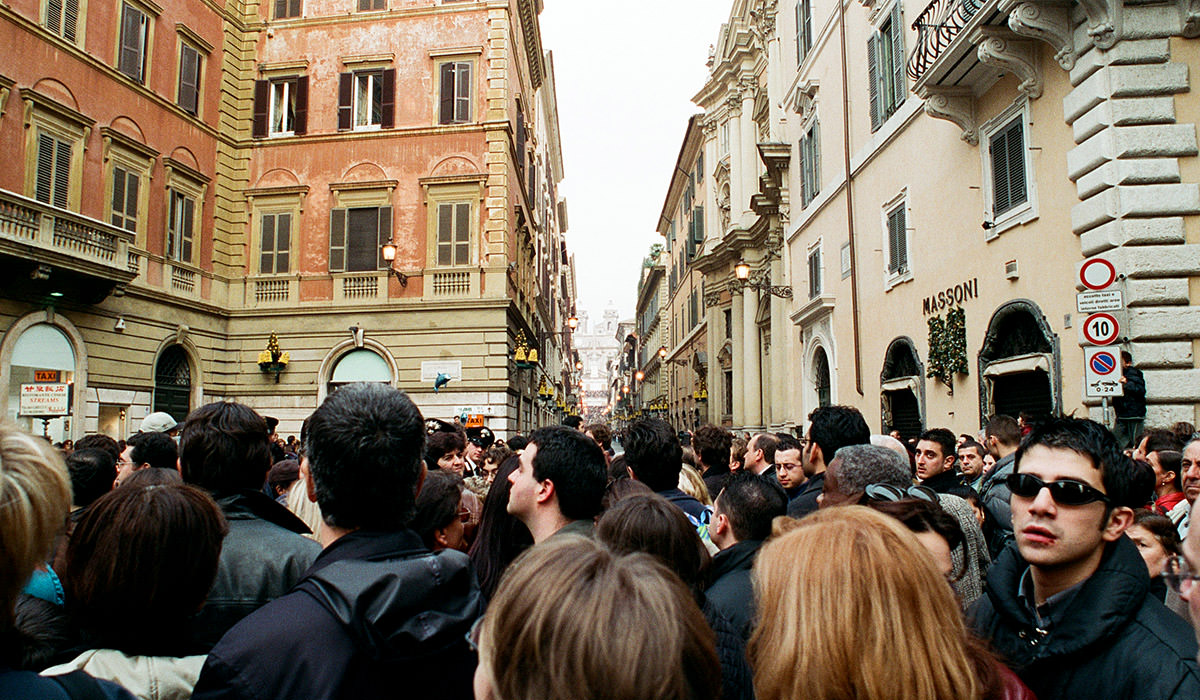 At first I thought maybe the Backstreet Boys were in town or something. But it turns out it was His Holiness The Pope. I was tall enough to see over everybody and get a shot... except the crowd surged when he drove by so everything ended up all blurry. Nevertheless, there he was...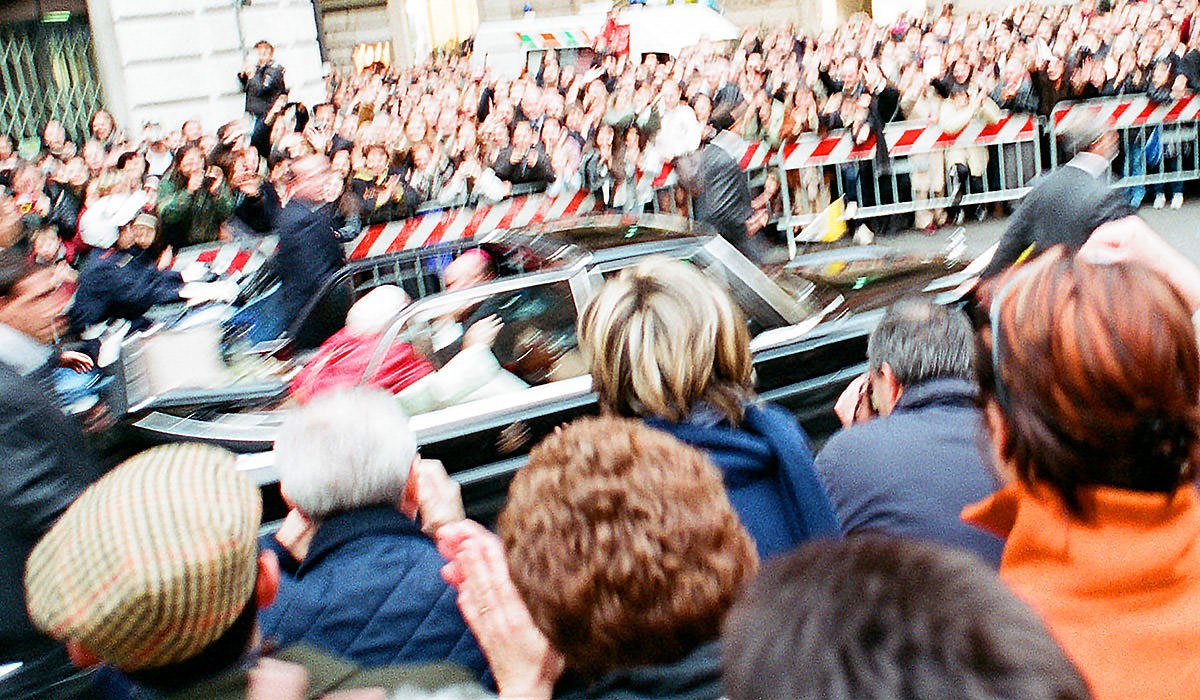 The Pope left The Vatican so he could lay wreath at a statue of Mary at the bottom of The Spanish Steps during the Feast of the Immaculate Conception. Not that I could get anywhere near the festivities, of course...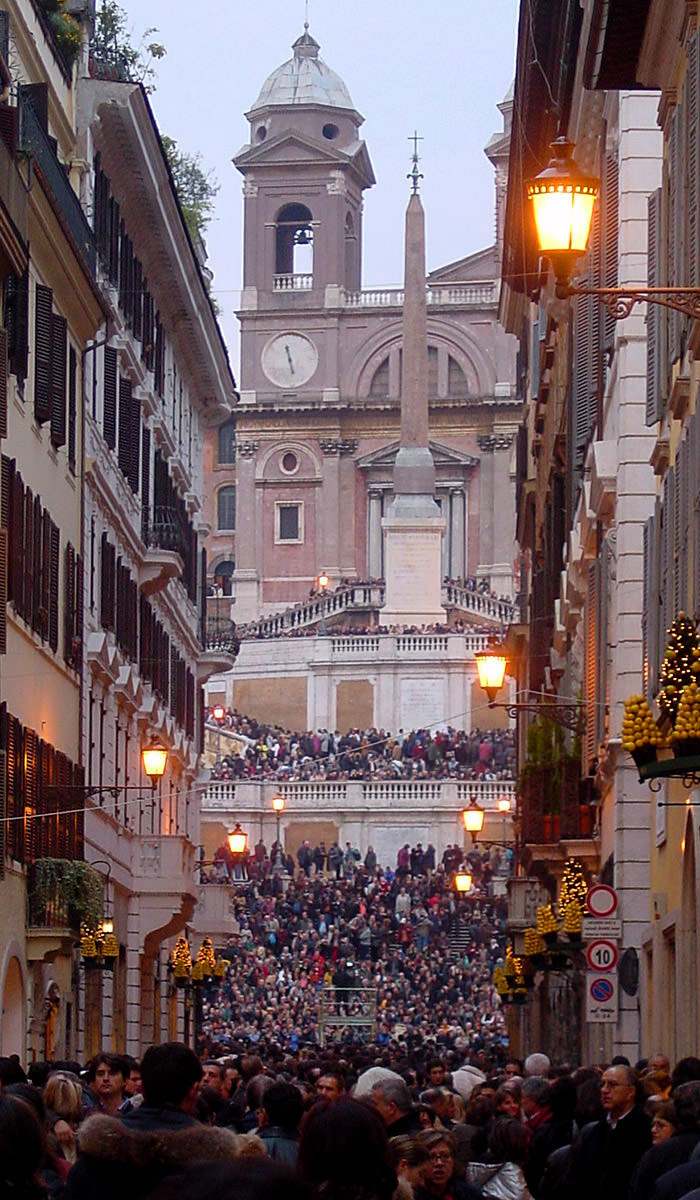 While waiting for the crowd to break up, I grabbed a bite from a local cafe that was, much to my surprise, empty. I had planned on going out again after checking into my hotel, but the 8-hour time change had other plans for me.
Still, not a bad start for my first day in Rome.