Posted on March 26th, 2014

With the exception of one horrendous problem, today was a pretty great day.
My plan was to head up to Florence to see the new Hard Rock Cafe there, but I had a long-time friend (and fellow Hard Rock fan) who had wanted to trade a few pins, so I decided to visit him in Milan, a city I have never been. For some reason I had thought the city was quite close to Florence, but it's actually two hours by train farther... which meant I started my day with a three-hour train ride out of Rome.
It was all worth the trip though, as Milan is a beautiful city. I started with a visit to Duomo di Milano (Milan Cathedral)...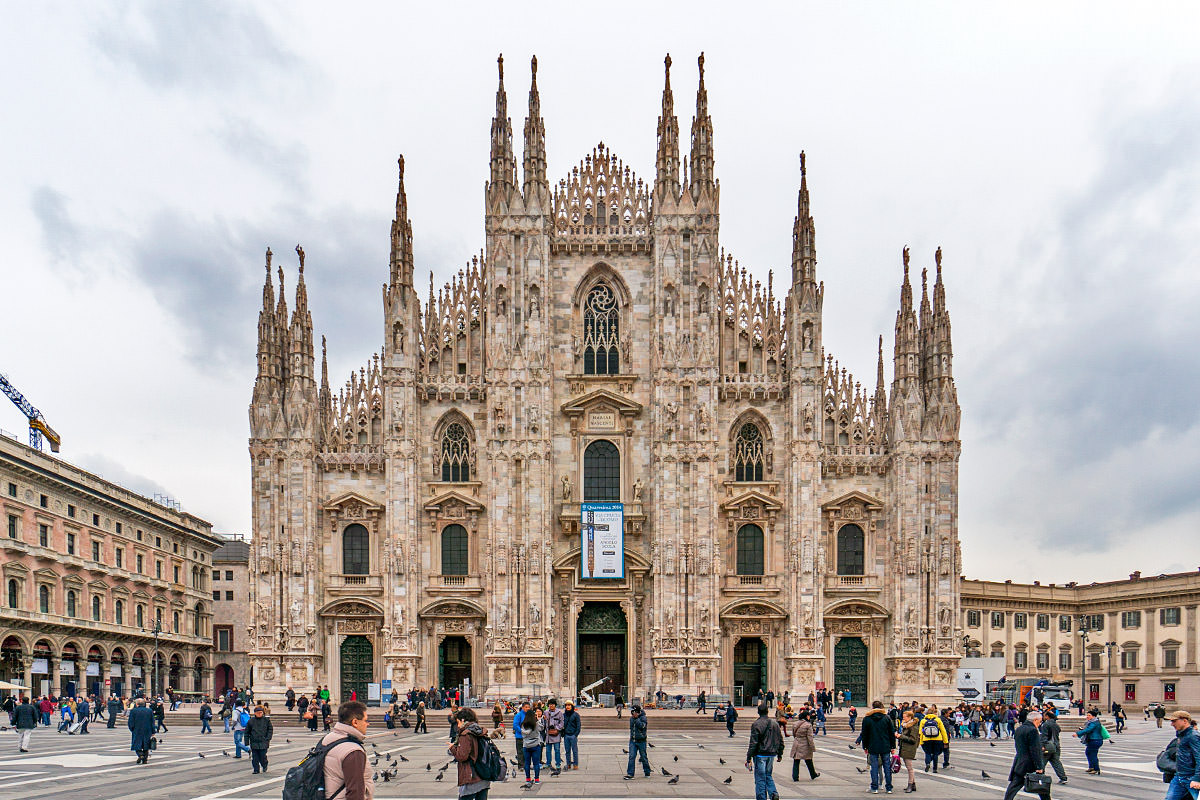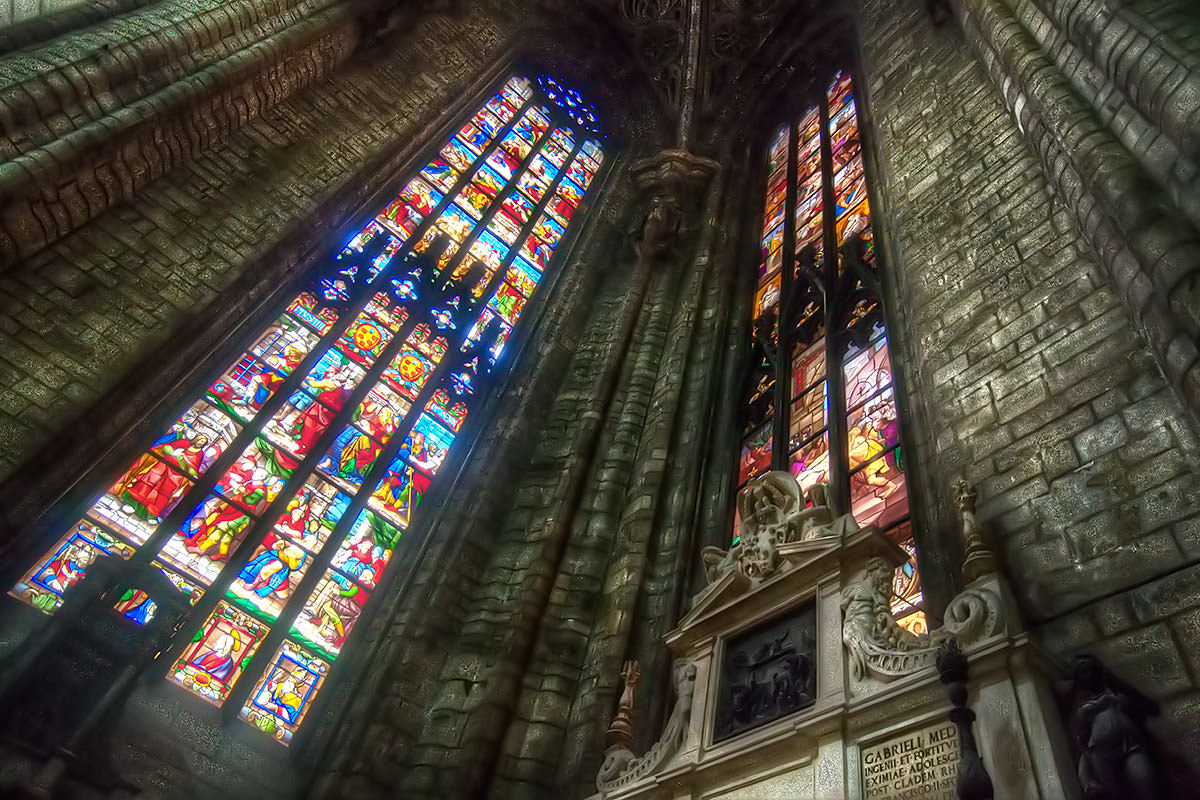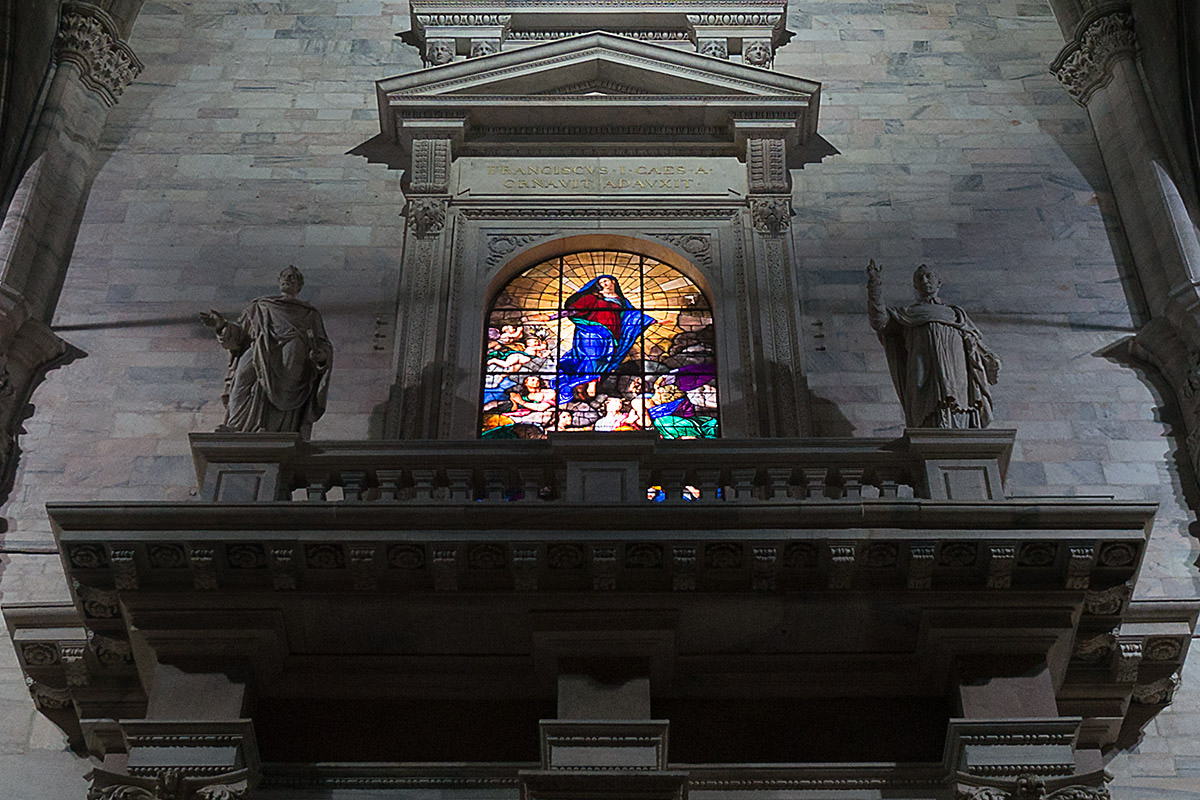 After the cathedral, I was going to visit a small church called Chiesa di Santa Maria presso San Satiro, but I walked right past it and ended up finding Tempio civico di San Sebastiano (The Temple of San Sebastiano), which is a rather unique and beautiful round church...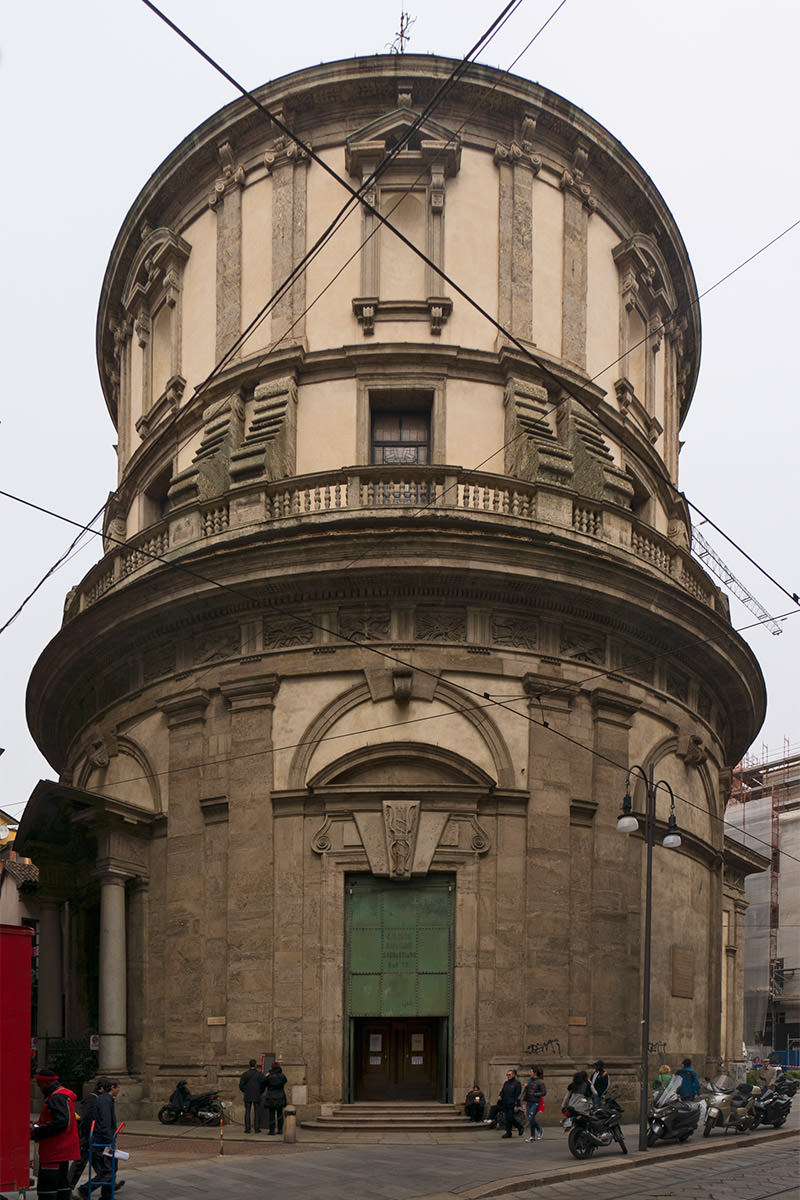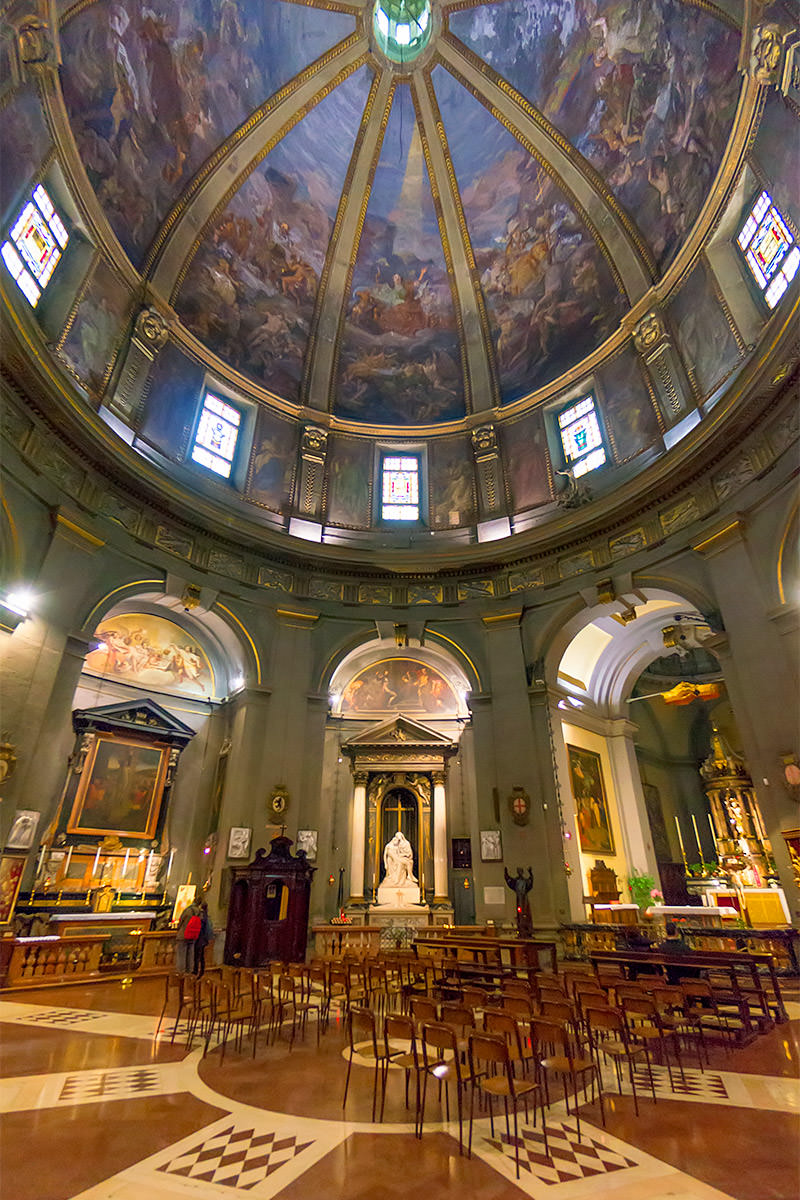 I did a quick back-track to Chiesa di Santa Maria presso San Satiro (no photos allowed) but couldn't spend a lot of time because I would be late for visiting Biblioteca Ambrosiana (Library of Ambrose), which is home to Leonardo da Vinci's Codex Atlanticus, a massive set of books containing anything and everything from the mind of one of my all-time inspirational heroes, Leonardo da Vinci. You enter through an art gallery that's connected to the library. Unfortunately, I didn't have a lot of time to browse the collection of art here, but it's a very nice collection...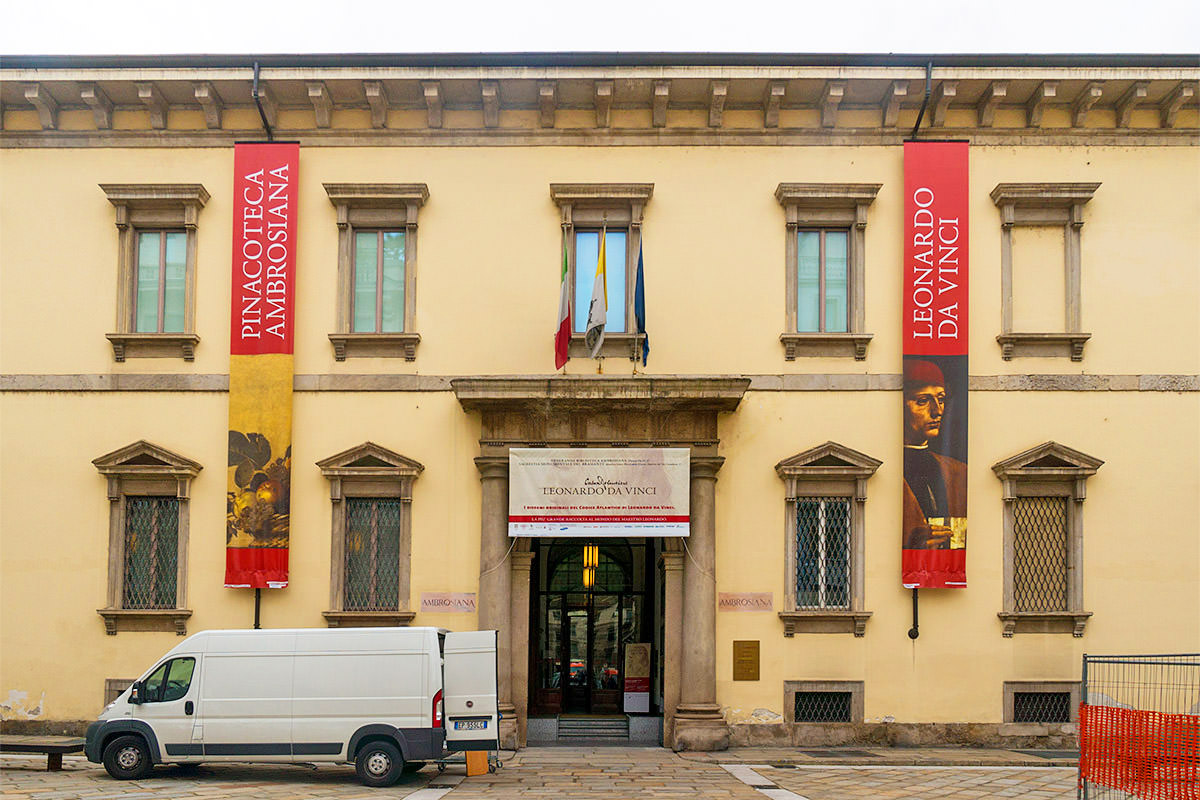 The Codex itself consists of over 1,100 pages, but only a fraction of those are viewable at any one time. Usually the rotating collection on display centers around a theme which, in my case, ended up being music. Included in the display I saw were pages with Leonardo's sketches for an automated drum machine, various instrument ideas, acoustic architecture studies, and much, much more. It was absolutely fascinating, and I could have spent hours pouring over those few pages available. No photos were allowed (of course) but I found a sample page on the internet to give an idea of what they look like...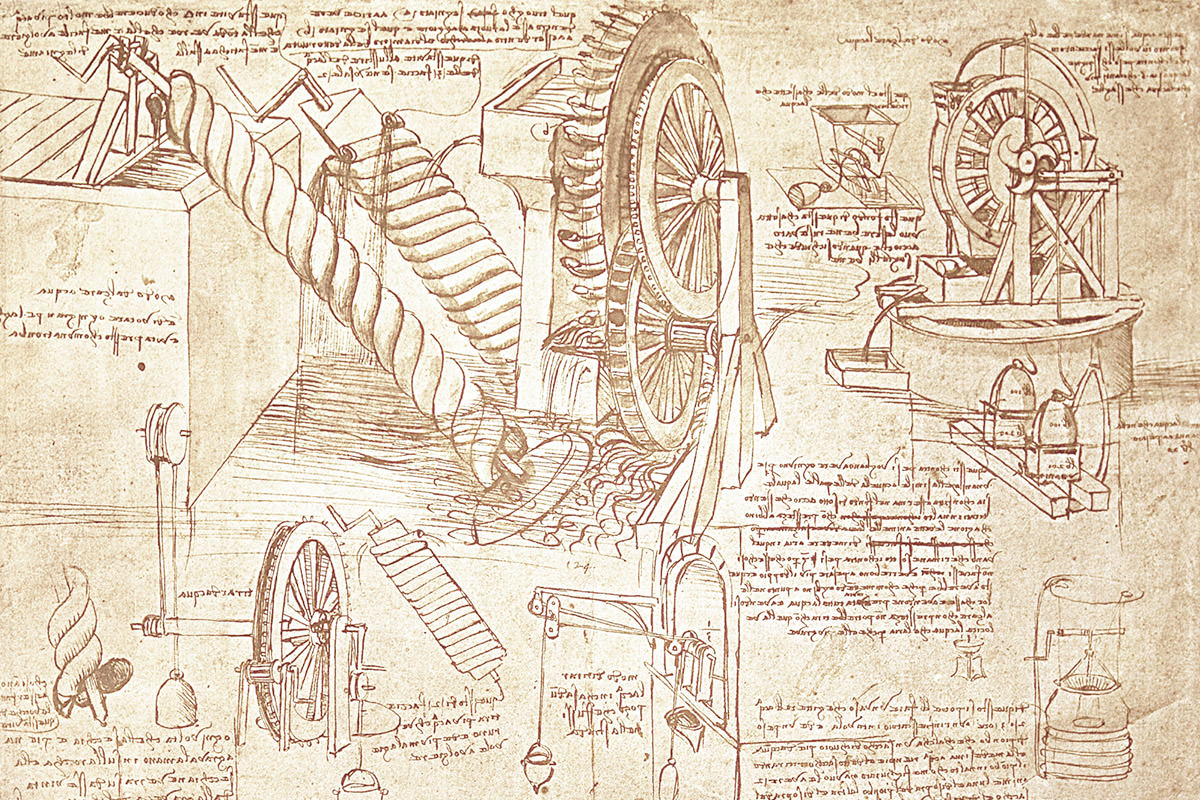 Fantastic stuff.
After a visit with my friend to exchange some pins, it was time to head to the Convent of Santa Maria delle Grazie, for what is arguably Milan's most famous attraction.
But first... a cookie break while I waited for my ticket reservation time...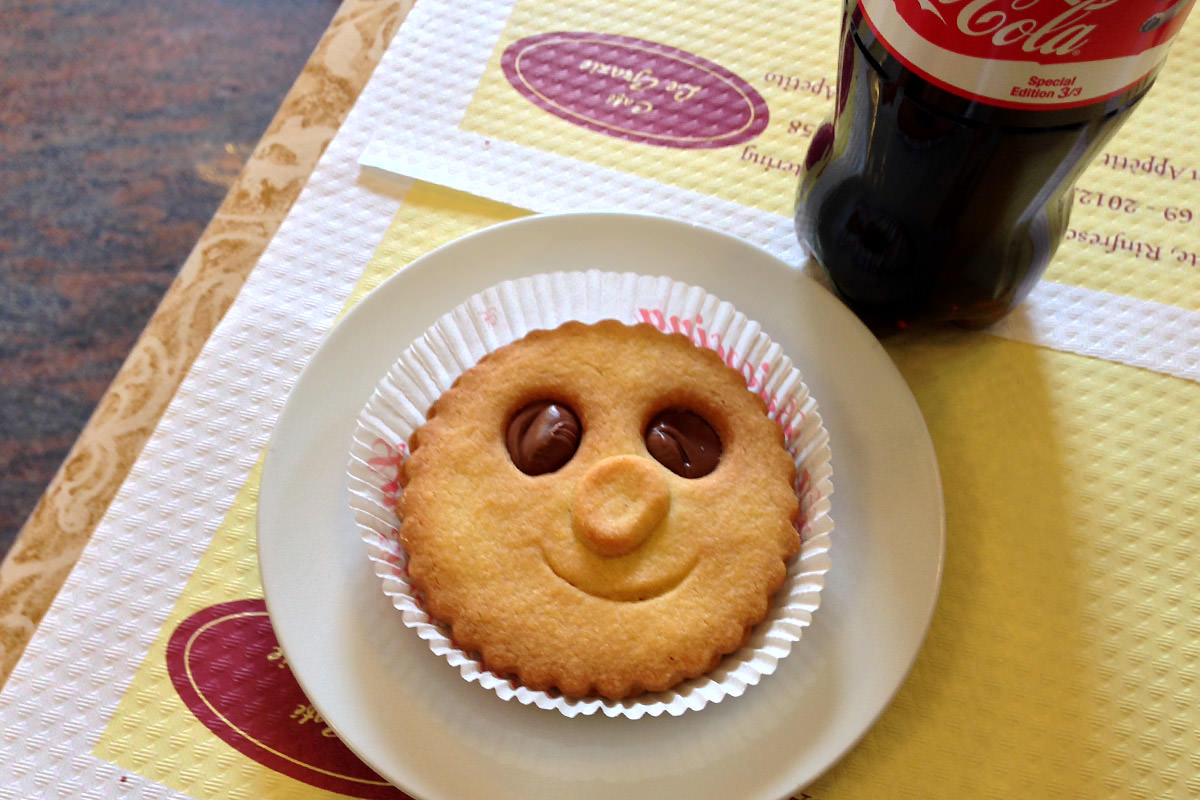 The Convent of Santa Maria delle Grazie is a rather unassuming building that's almost boring, when compared to the many other religious buildings in the city...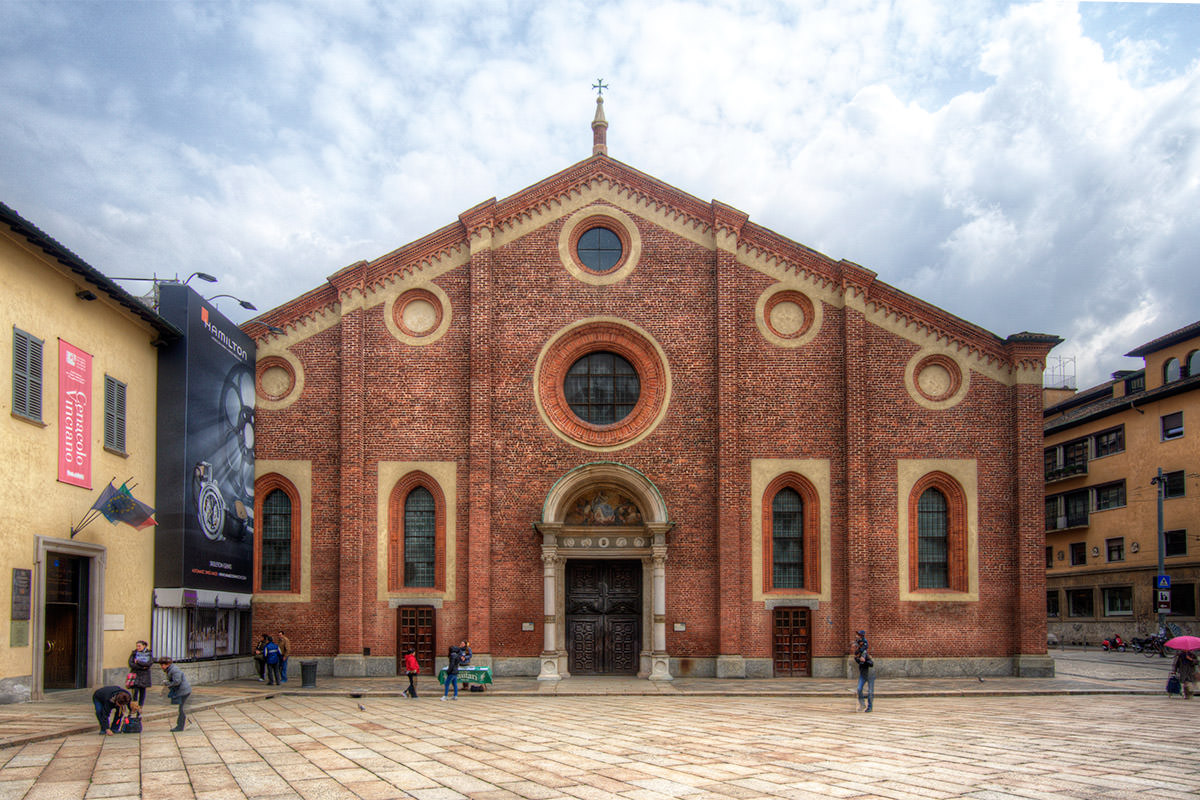 It's what's inside of it that makes it worth the effort of visiting, Leonardo da Vinci's The Last Supper...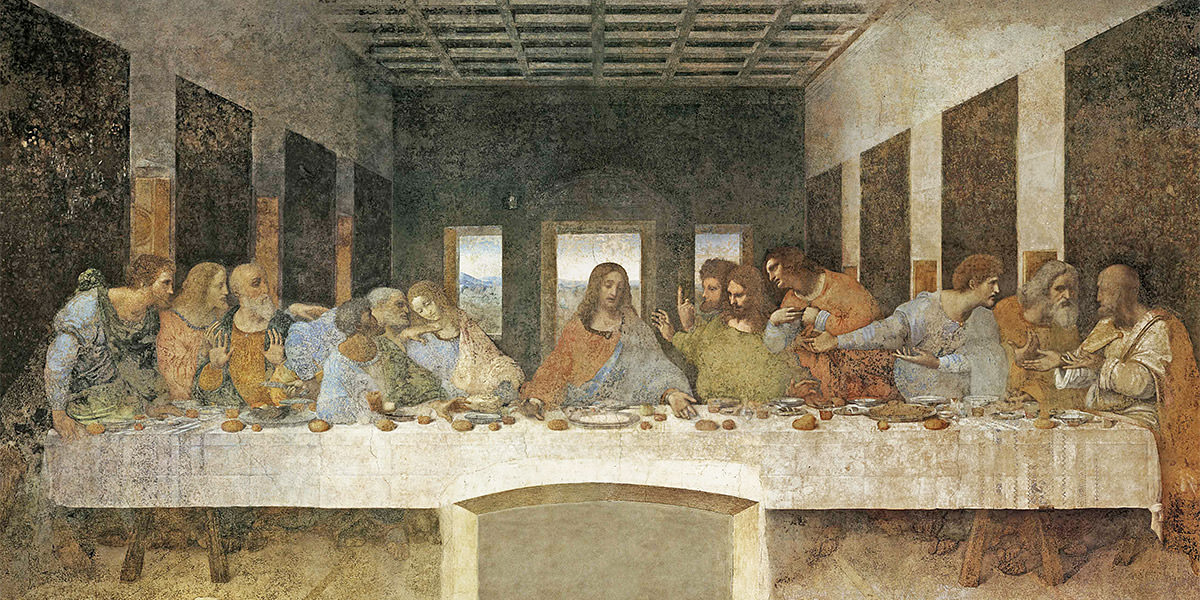 One of you bitches is going to betray me!
No photos were allowed, of course, this is just an image of an image I found on the internet. But it's not like any photo could do the work justice anyway. I had always thought that it was an interesting, but not terribly inspiring work, and didn't have much of a desire to see it. But that opinion was formed by looking at photos of it in a book.
And then I got to visit the painting in person, and now I know what all the fuss is about.
It is an awe-inspiring work of art. Both artistically and technically, it's mind-bogglingly beautiful. Definitely worth a visit. But, as with most exhibits of this importance in Italy (or most any other country), MAKE TICKET RESERVATIONS IN ADVANCE! Tickets are guaranteed to sell out, and if you just wander in hoping to see it, you're going to leave disappointed.
And here is where disaster occurred. I left myself one hour to get back to the train station to catch my ride to Florence. As always, I consulted Google Maps to get me there. The instructions were quite simple... take the Malpensa Airport Express Train two stops to Bovisa, then take the S2 train to Milano Porta Garibaldi railway station.
Easy, right?
So I ran to the train and hopped on just before the doors closed. I grab a seat just as the train leaves. And then I notice that the train didn't stop at its first stop. Much to my horror, the train didn't stop at the Bovisa stop either. We just kept on going...
Turns out Google has the train information wrong. This particular run of the Malpensa Airport Express IS FUCKING NON-STOP! And so I ended up having to ride all the way out to the airport (35 minutes), wait for the next train back to Milan (15 minutes), then ride all the way back (35 minutes). Needless to say, I missed my train. Which means I would also miss my train to Rome. Which meant I had just wasted one hour and 25 minutes plus $120 in non-refundable train fare.
THANKS, GOOGLE!
Oh well, I made it to the Hard Rock a bit late, but I did make it. And Florence has a great property that was made from an old movie theater building...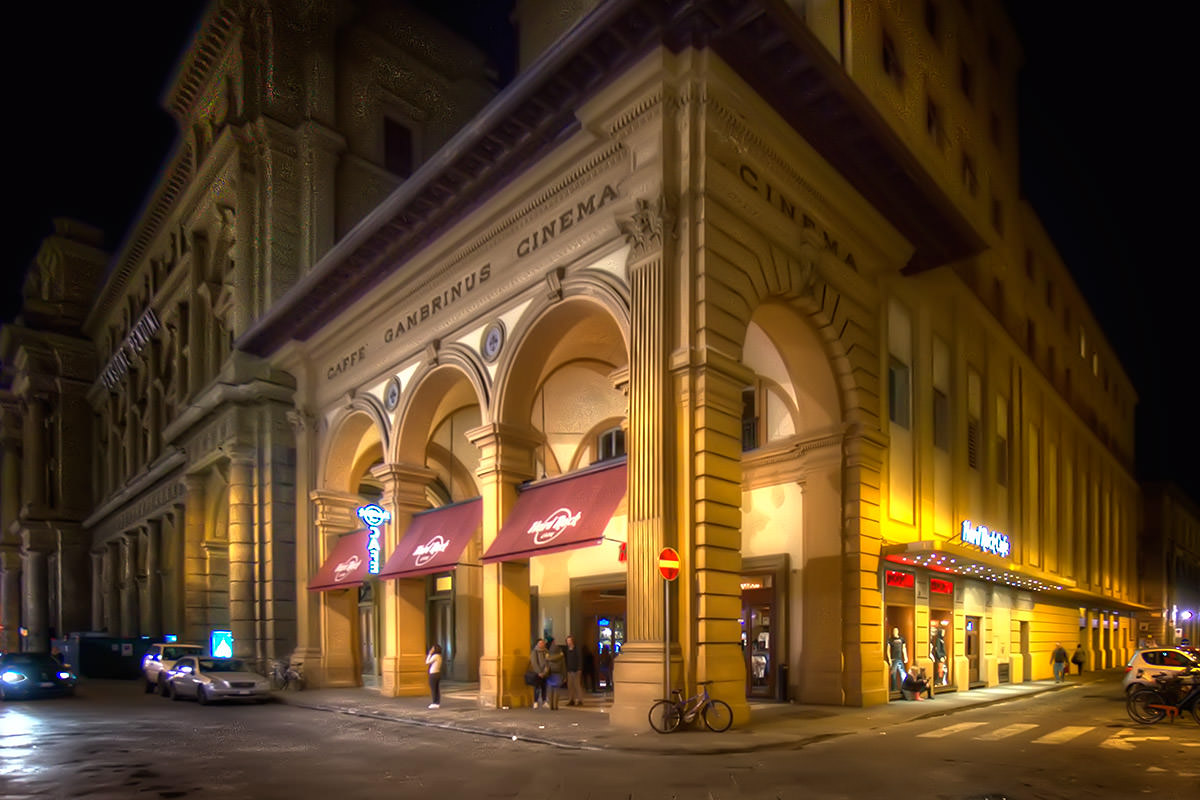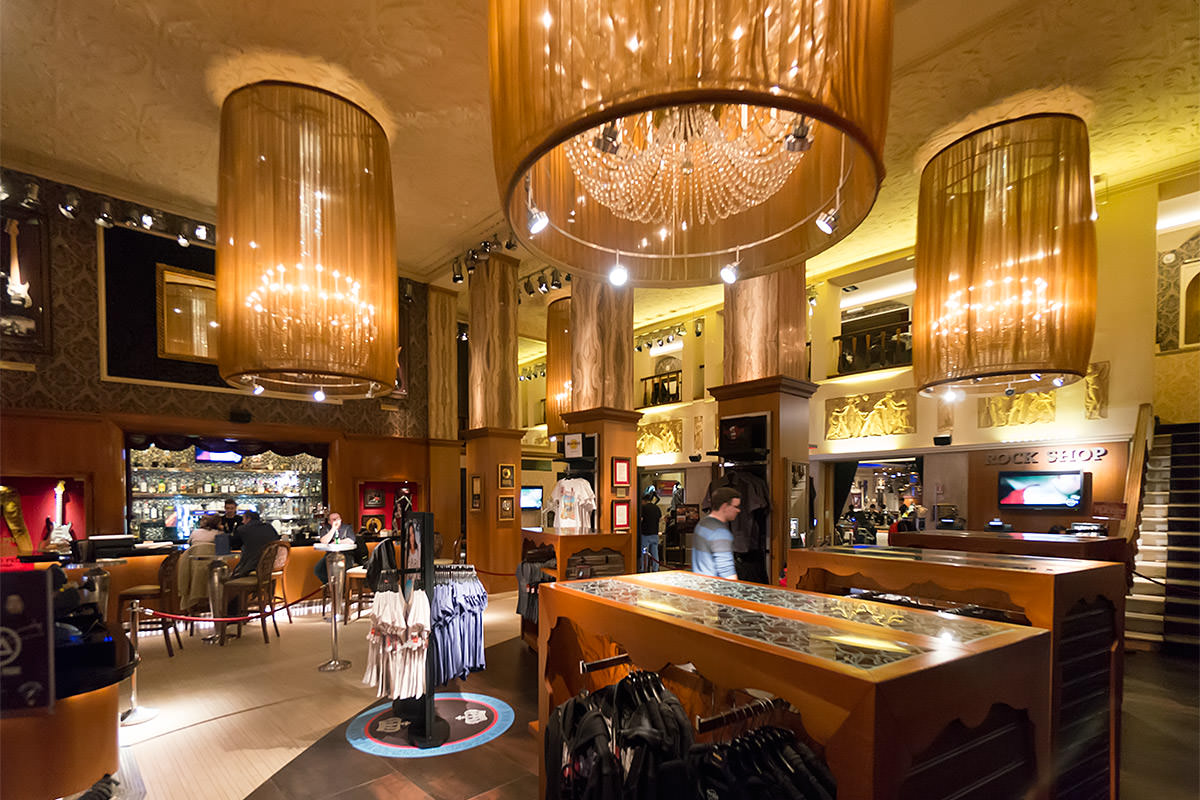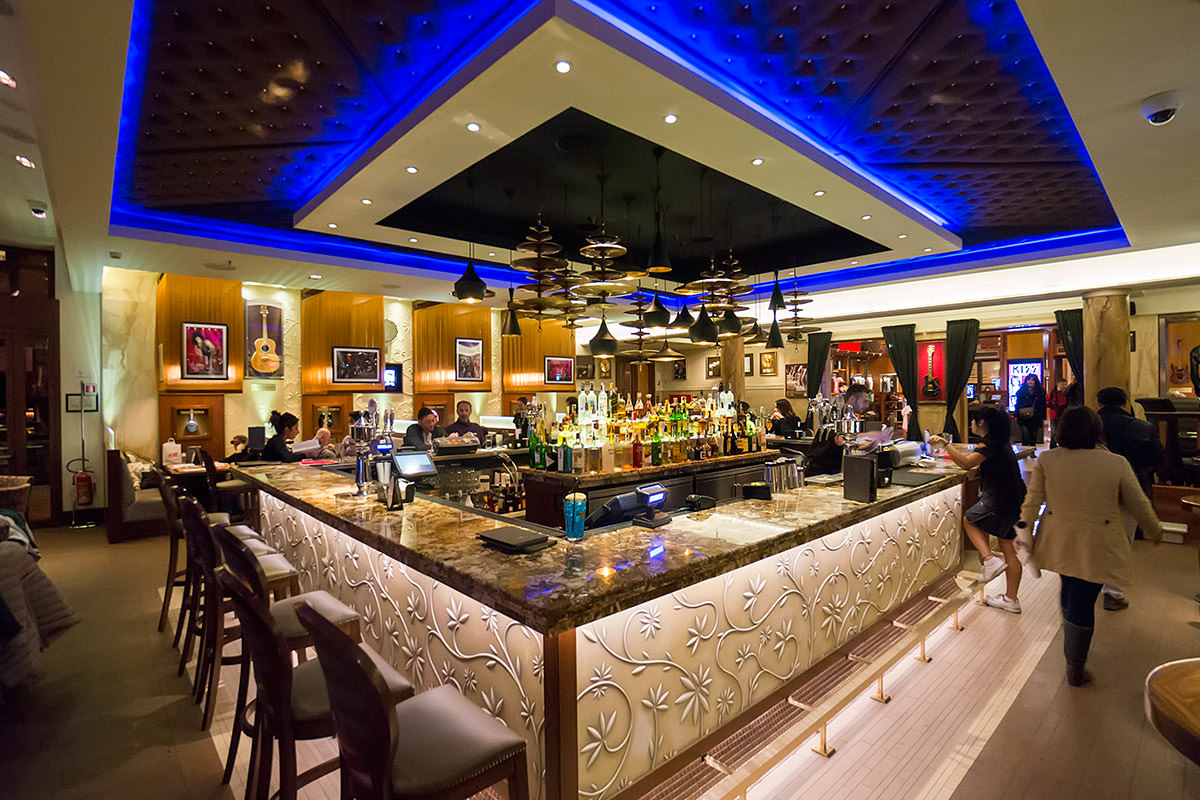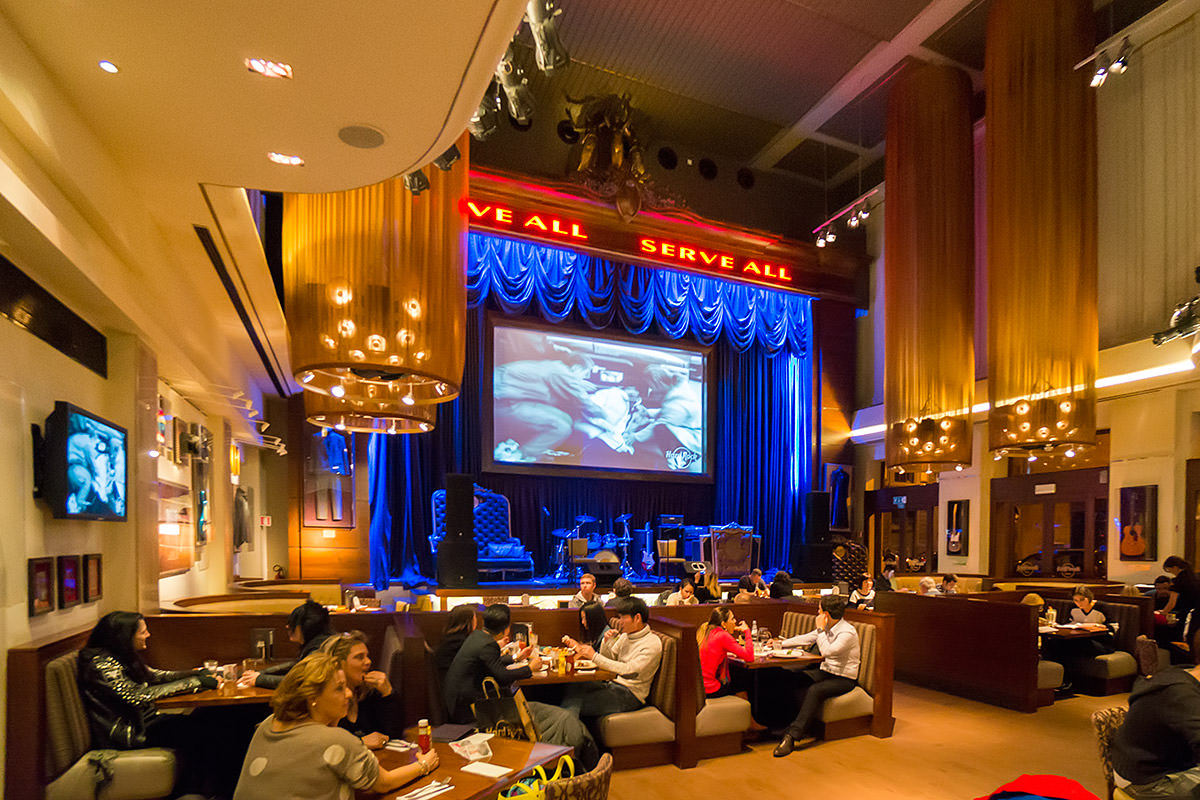 On my way back to the train station, I passed The Basilica di Santa Maria del Fiore (Basilica of Saint Mary of the Flower) or, as it is better known... Il Duomo di Firenze (Cathedral of Florence)...
Even more beautiful at night, I think.
Back in Rome, I went for a late dinner at Alfredo's, of course, because I just couldn't help myself. And... my short visit to Italy is done.
Posted on September 14th, 2010

Most people on the ship seem to be taking a long bus ride into Pisa or Florence from our place of landing here in the port city of La Spezia. Since I've already been both places, I decided to try something different and visit the coastal cities of Santa Margherita and Portofino.
It turned out to be a good decision.
Both cities are absolutely beautiful... rivaling even the Amalfi Coast in Southern Italy. Santa Margherita is the larger of the two, and has a beautiful cathedral that's a little plain on the outside, but magnificent on the inside. In a disturbing turn, they seemed to be selling tribbles at the fruit markets here...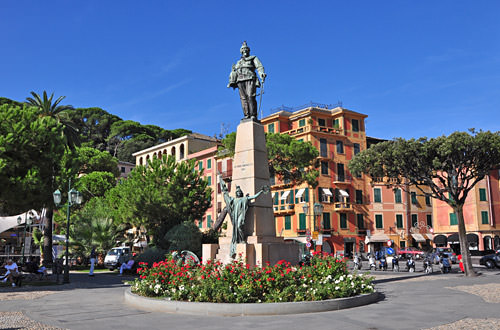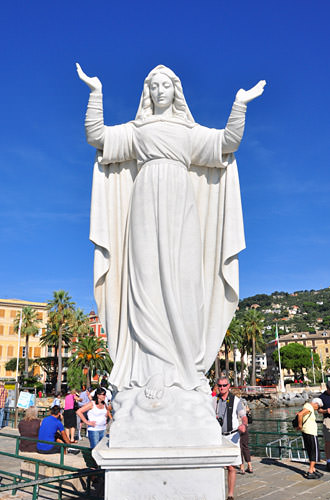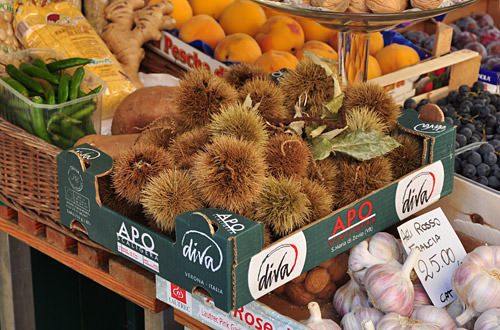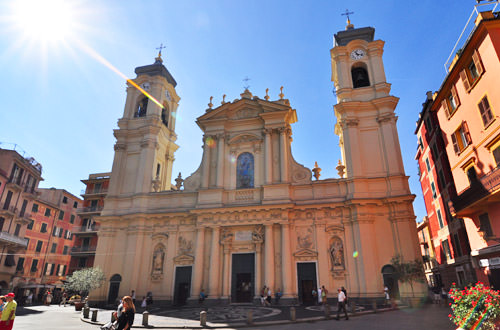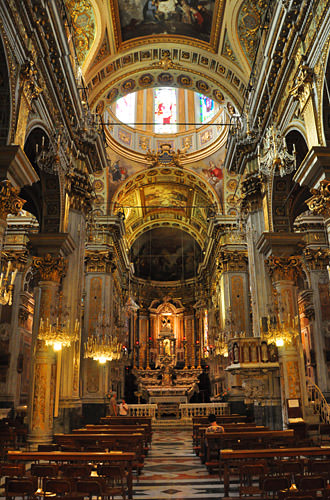 And, as if Santa Margherita wasn't beautiful enough, along comes Portofino. The city is just fantastic for tourists, and has terrific gelato...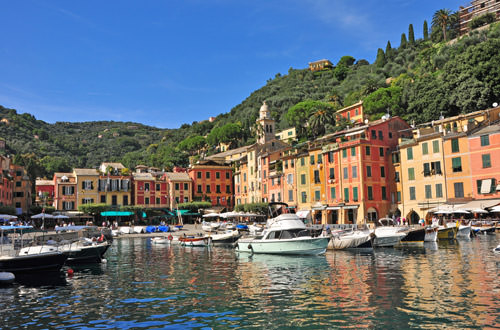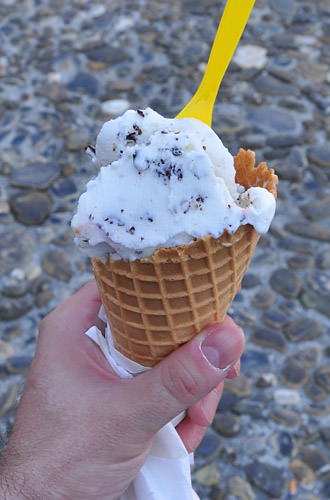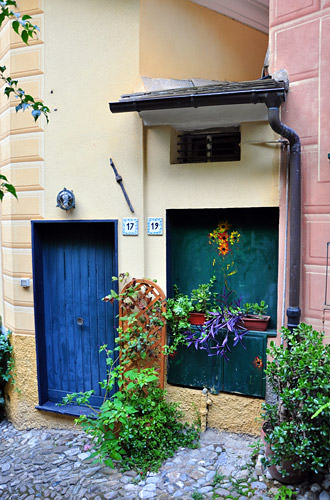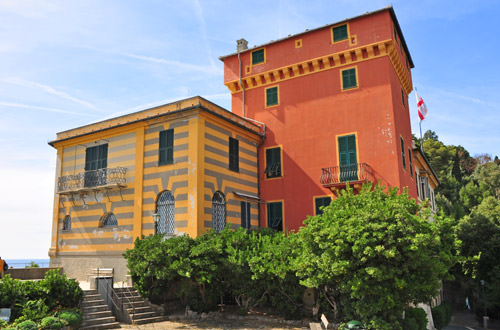 I never get this lucky when it comes to vacation weather. I'm guessing a thunderstorm will be coming along any minute now...
Posted on September 13th, 2010

Blah blah blah... Vatican City... Blah blah blah... St. Peter's Basilica... Blah blah blah... The Colosseum... Blah blah blah... The Pantheon... Blah blah blah... Trevi Fountain... Blah blah blah...
FETTUCINI ALFREDO!
As I've mentioned more than a few times before, my favorite restaurant on earth is Ristorante Alfredo alla Scrofa in Rome. So when the ship docked at Civitavecchia, I jumped at the chance to take a bus into the city so I could have my favorite meal...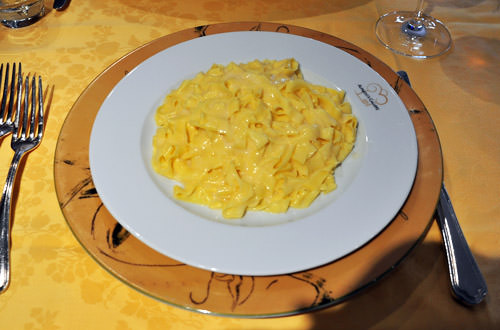 It was, as expected, beyond delicious.
Other than that, I just wandered around The Eternal City... killing time until my bus returned to port...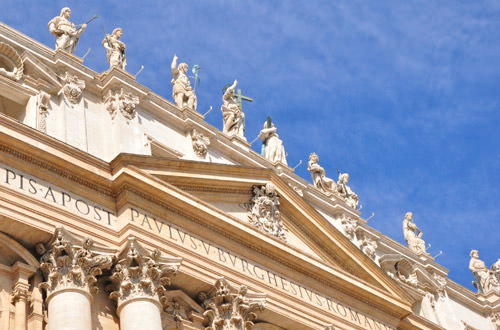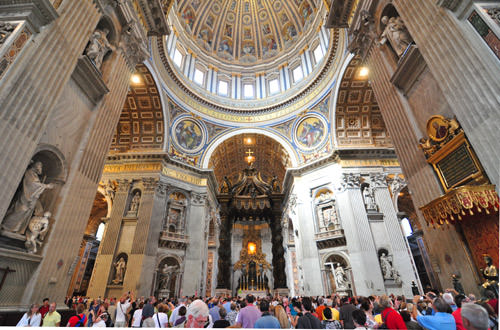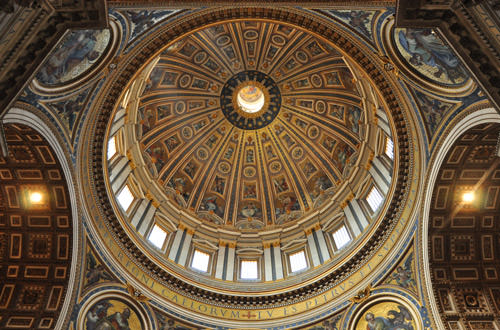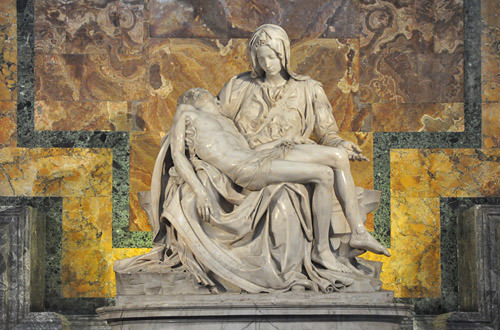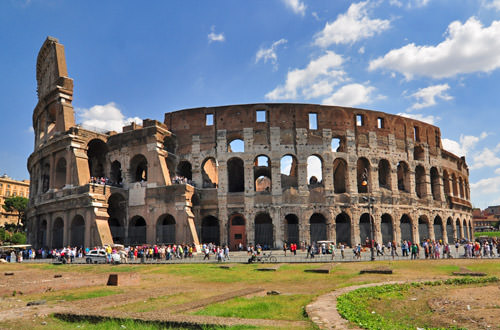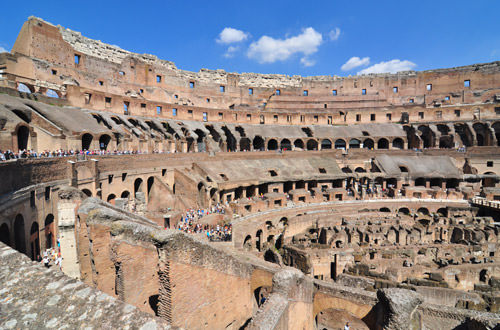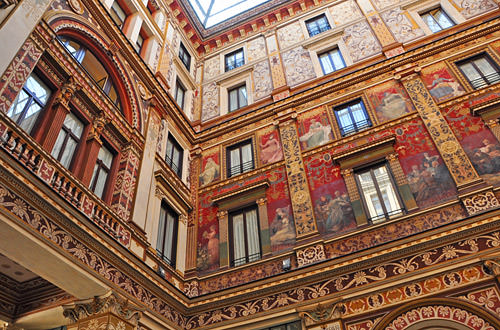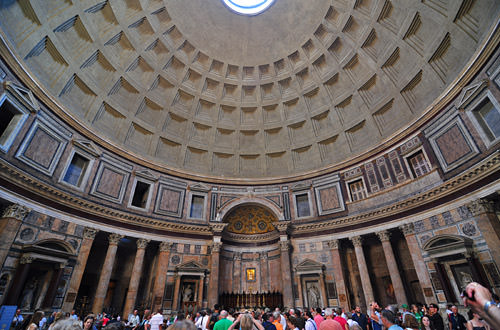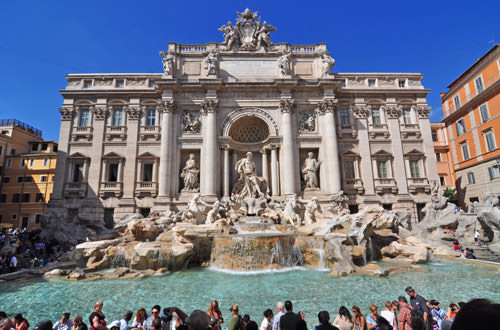 Rome is very beautiful and exciting... but it's the Fettucini Alfredo that makes me want to come back.
Posted on September 12th, 2010

Though I've been to Italy three times, I've never made it to the Southern part of the country. After seeing the beauty of the Amalfi Coast in a number of movies and travel shows, it's someplace I've always been dying to go.
Today was the day.
Not finding a shore excursion tour that I liked, I booked a personal car and driver. It was expensive as hell, but I wasn't going to quibble over cost when it came to the destination highlight of my entire cruise. Being able to go wherever I wanted whenever I wanted was invaluable. And, hey, sometimes you just have to say "forget food and rent, this is something I have to do."
The problem is that the Amalfi area has been besieged by torrential rains and flooding over the past couple of days. Yesterday, there were landslides which tore through a small village just south of Amalfi itself. When I woke up this morning, I was wondering if it would even be possible to go.
Turns out I had nothing to worry about.
My driver told me that today's weather is about as good as it gets... blue skies and sun with minimal haze. Needless to say, I was absolutely thrilled at my good fortune. The day started in the city of Sorrento...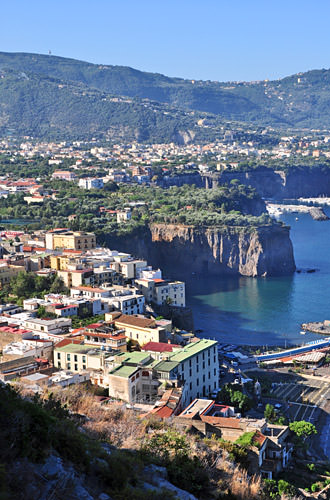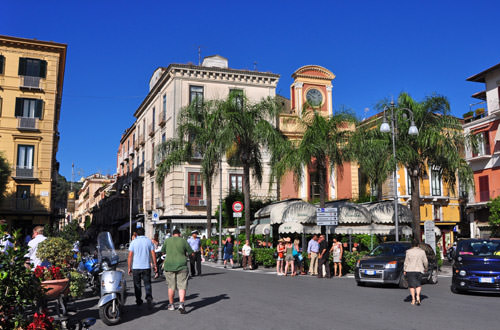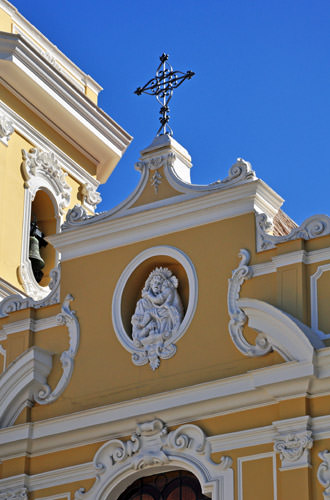 From Sorrento I was dropped down the coast in Positano. Easily one of the most beautiful places on earth...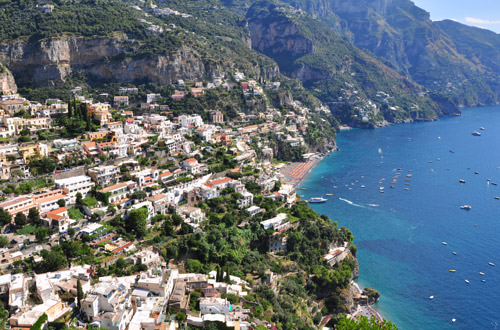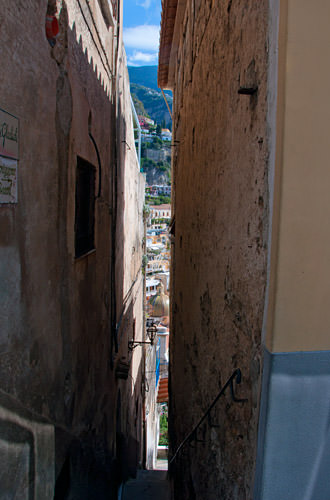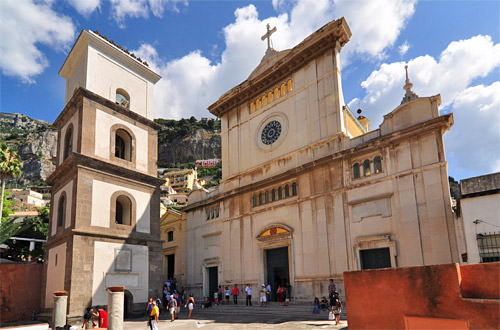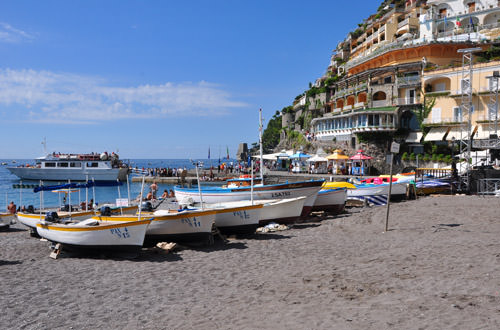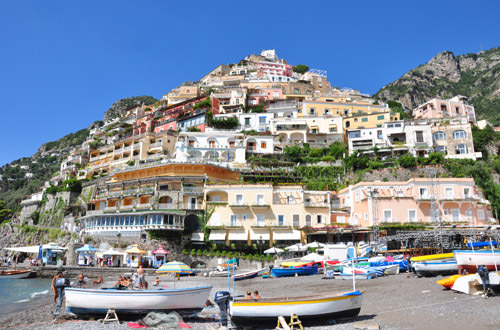 After Positano, the driver dropped me in Amalfi for a while...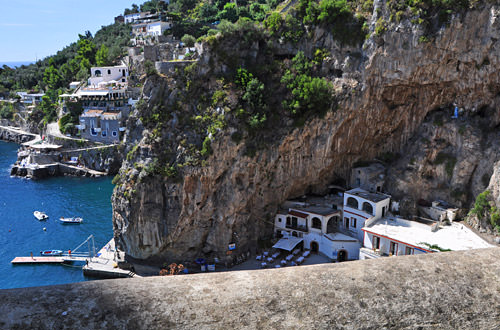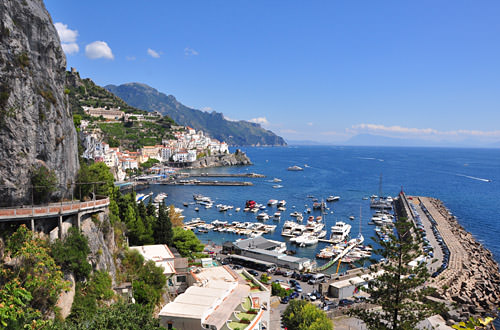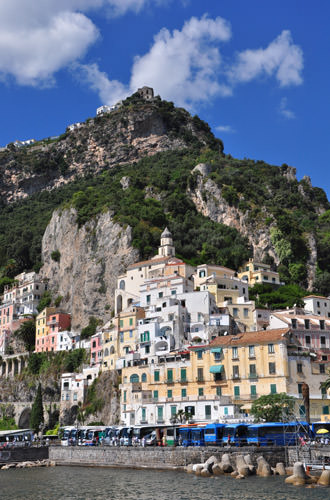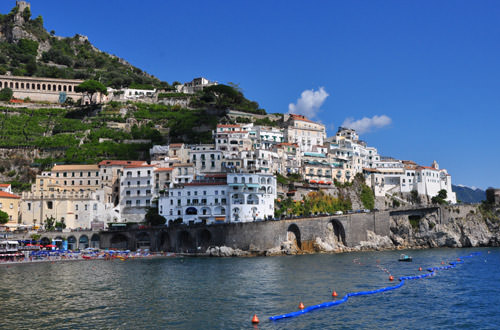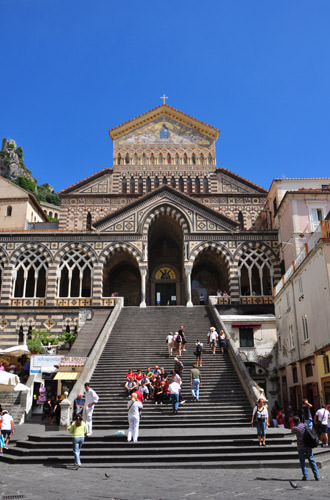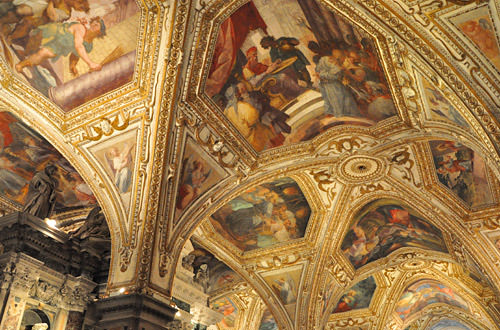 And the final stop was the beautiful city of Ravello...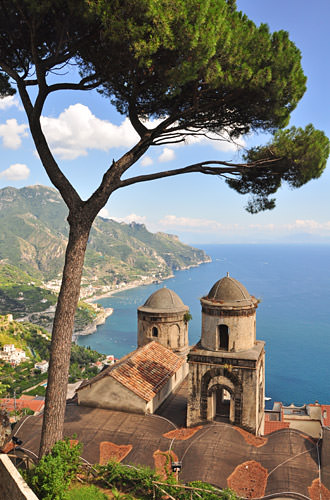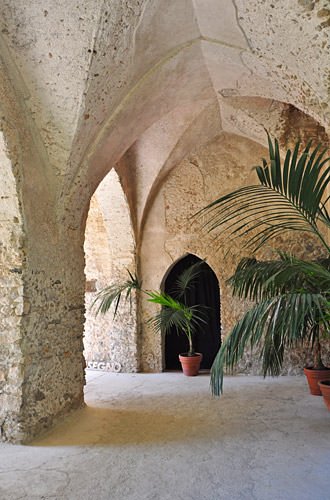 All in all, it was an amazing day. The best day. And the night views of Naples back onboard the ship were pretty spectacular too...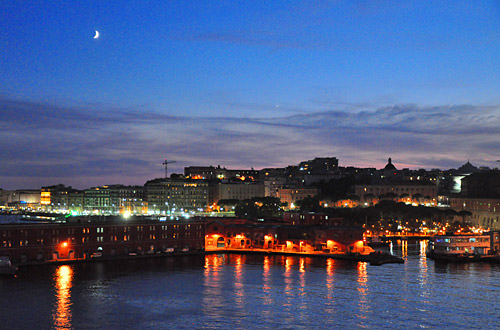 And who knows what adventures tomorrow will bring...
For anybody Googling information about the Amalfi Coast and looking for a car and driver to see the sights, I give my highest possible recommendation to Sorrento Limo. They specialize in handling cruise ship excursions, and are able to go places that the big tour busses cannot. But even more important, my driver Genarro asked questions to find out my goals for the trip. Once he found out I was interested in photography, he went out of his way to create the perfect itinerary and find spectacular photo spots for me. I could not have been happier with the service I received, and give them my highest possible recommendation.
Posted on December 8th, 2000
NOTE: The current incarnation of Blogography began on April 18th, 2003. Before then, I had two blogs... DaveWorld (later DaveSpot), a hand-coded effort that ran from the mid 1990's to 2000... and DaveBlog which ran from 2000 to 2002. Blogography itself started in 2002, but was deleted then "re-booted" to what you see now. This post was taken from my pre-Blogography days and was added on August 24, 2014.

Rome is one of those places I've wanted to visit for as long as I can remember.
There's only so many times you can look at pictures of The Colosseum, The Roman Forum, The Pantheon, and numerous other world-famous sites before you want to see them in person. A couple of years ago, Rome got a Hard Rock Cafe, and I finally had my excuse. Now, after two years of saving my money, I'm here.
My lodging couldn't be better... The Hotel Intercontinental, right at the top of The Spanish Steps. Usually, I couldn't afford such an amazing property, but I lucked into an invitation to a Hotel Intercontinental "club" that netted me two free nights in an upgraded room... complete with a bottle of champaign and a giant box of chocolates. I arrived before check-in, but the concierge was kind enough to store my luggage so I could bum around the city for a bit.
My first stop? St. Peter's Basilica in Vatican City...
...where the line was
massive
...

Oh well. On my list of things to see in Rome, this was #1 on the list, so I waited in line for nearly two hours...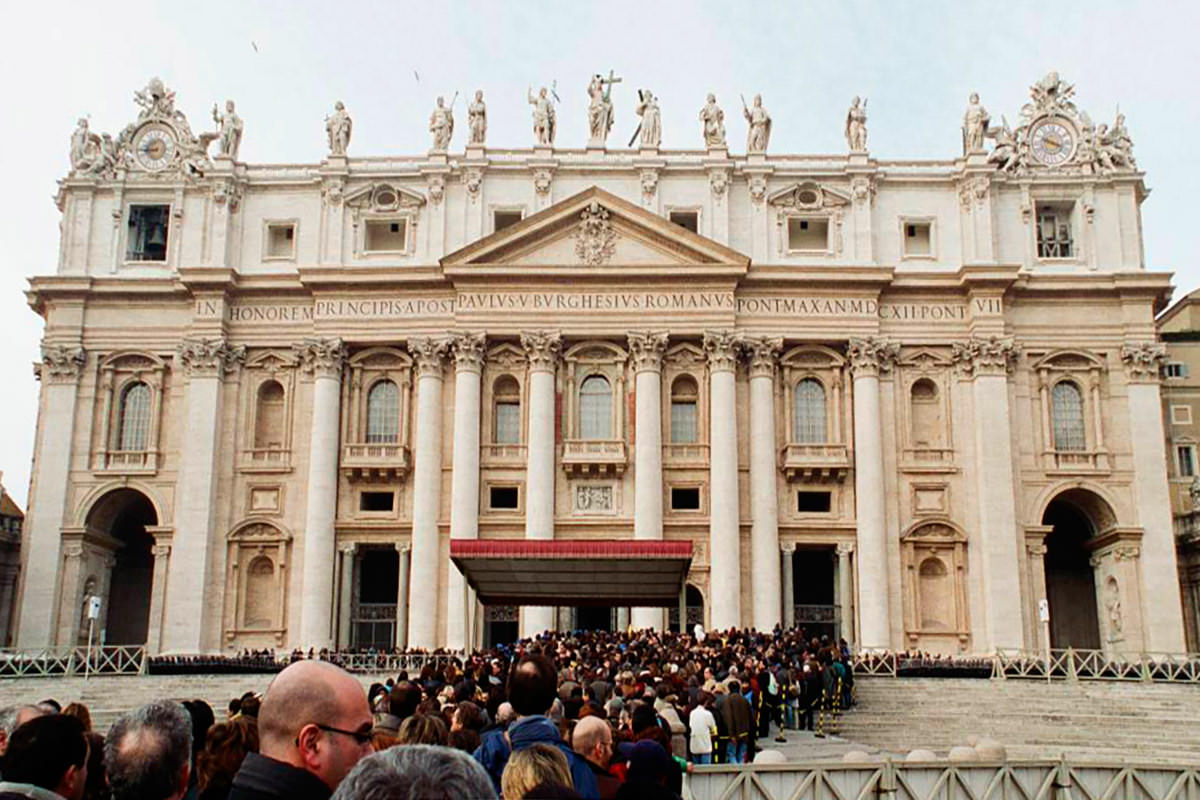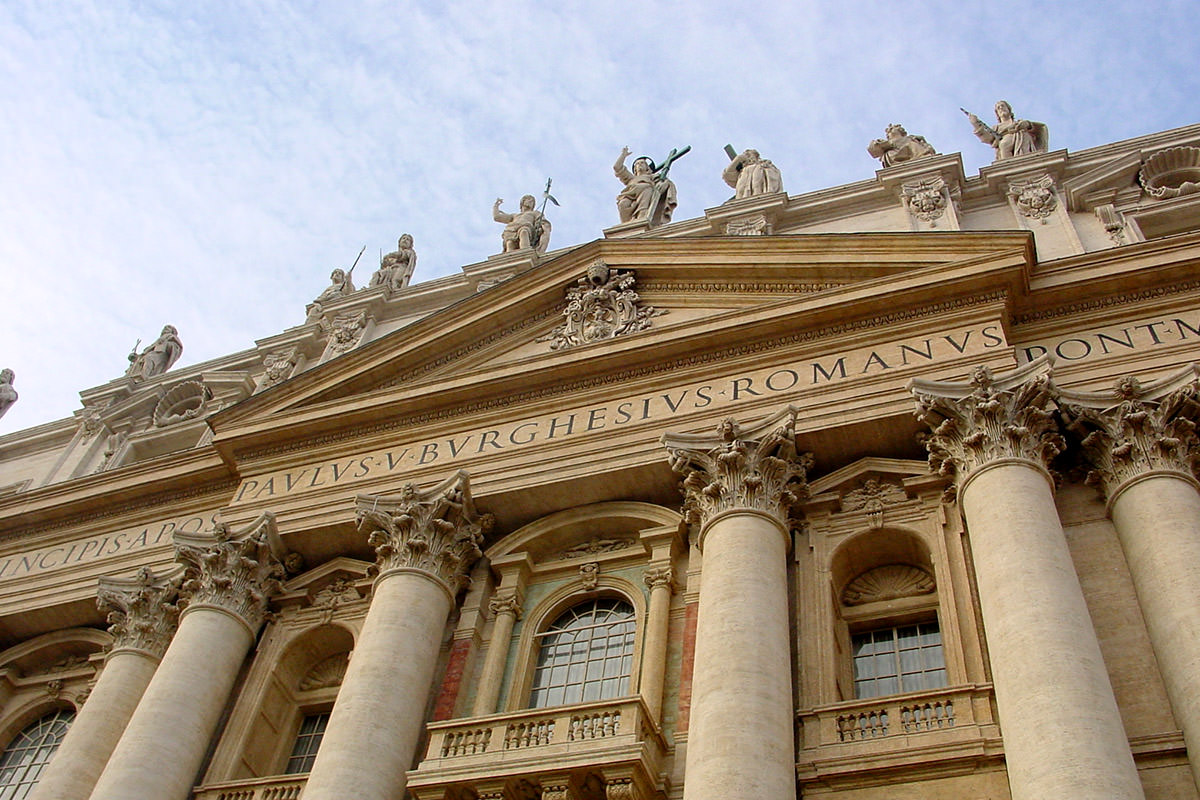 At which point I noticed that some people were bypassing the line and walking right past everybody straight in the front door. Needless to say, I was upset. What makes them so special? Do they work there? Are they paying for an immediate access ticket? What? Turns out there actually isn't a line to get into St. Peter's. The line is to enter the basilica through "The Brass Door." A special entrance that is opened only at rare times. Such as the 2000th year since the birth of Jesus. A part of me wanted to just hop out of line and walk on in. But I had already been waiting so long, I figured "What the heck?" Walking through The Brass Door is supposed to be a lucky blessing, so I stuck it out...
The inside is jaw-dropping, as expected...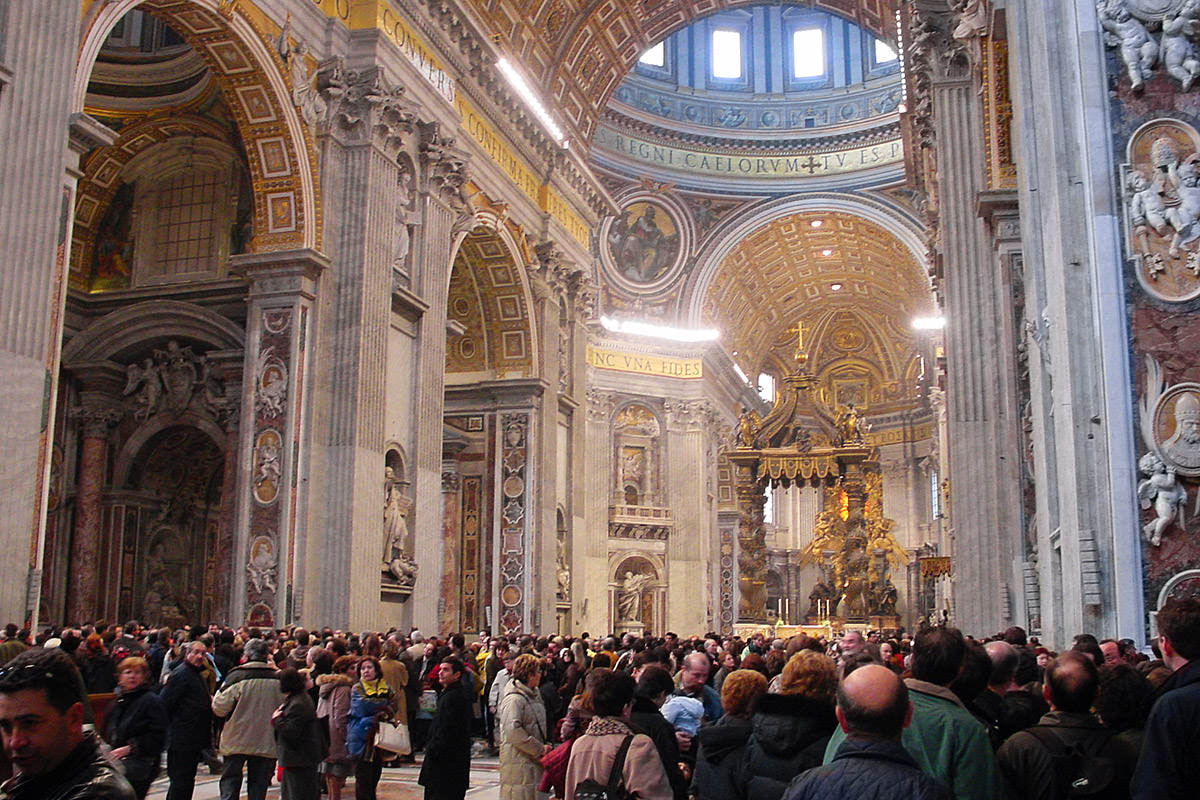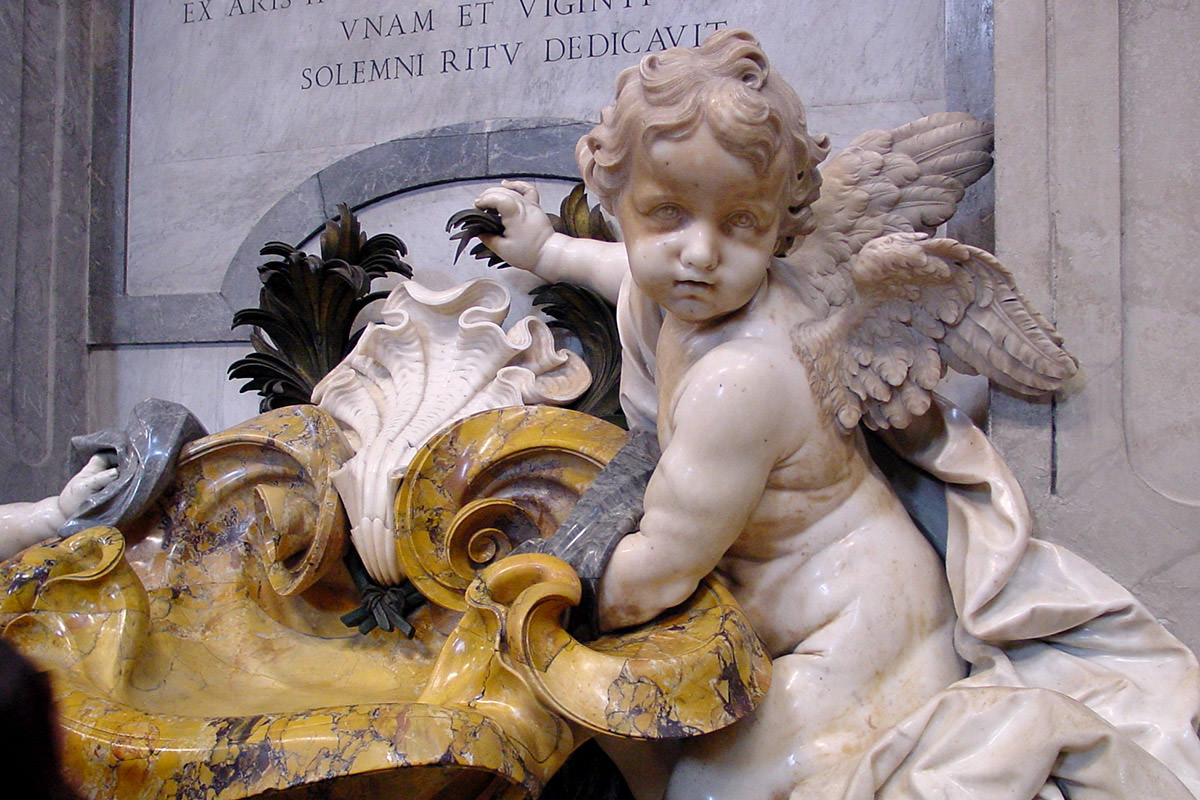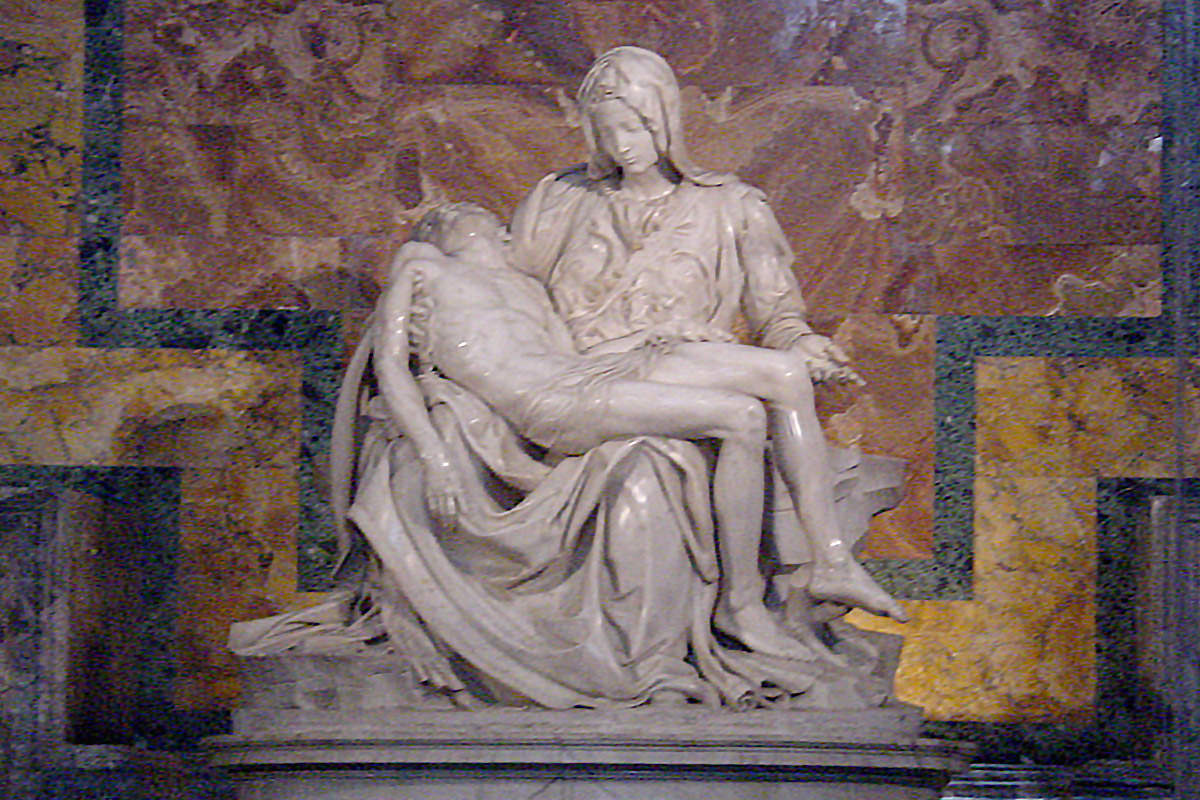 After all too brief a visit, it was off to the Colosseum...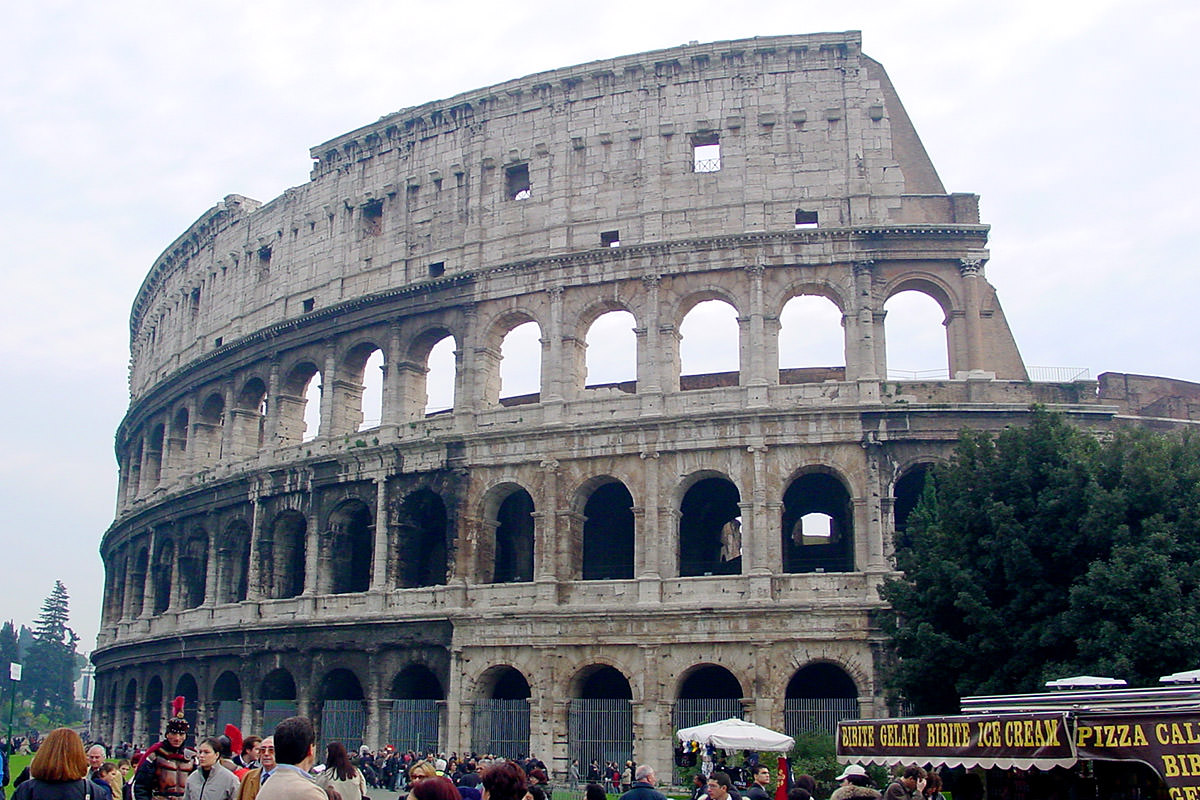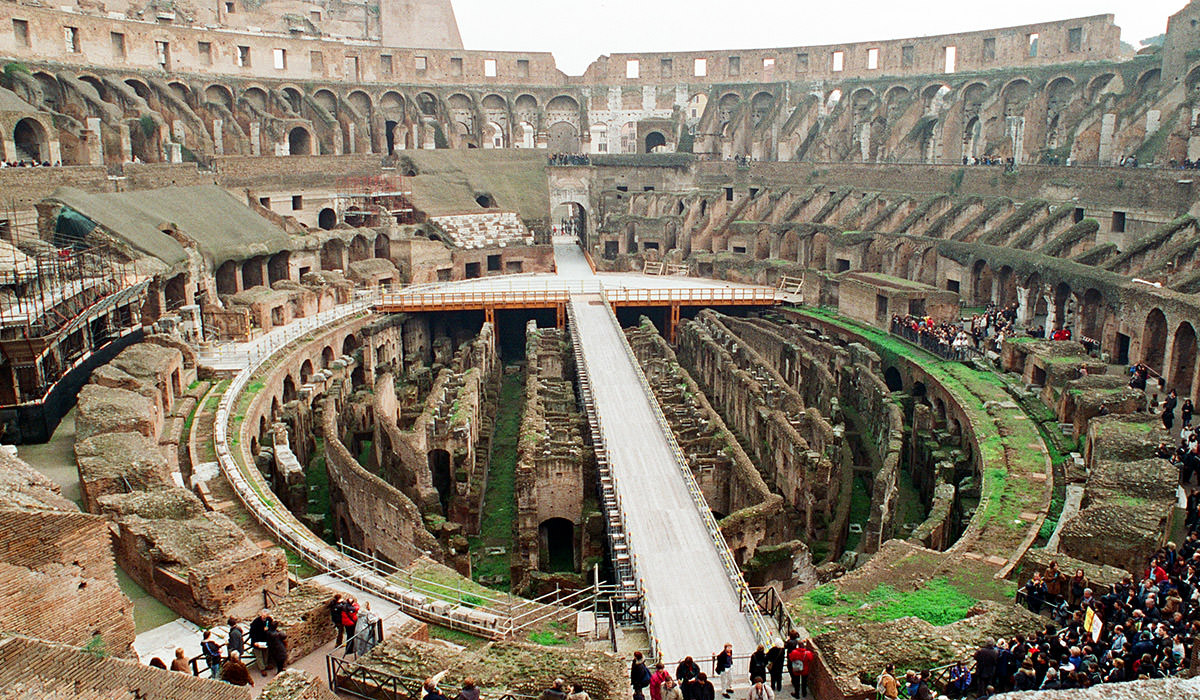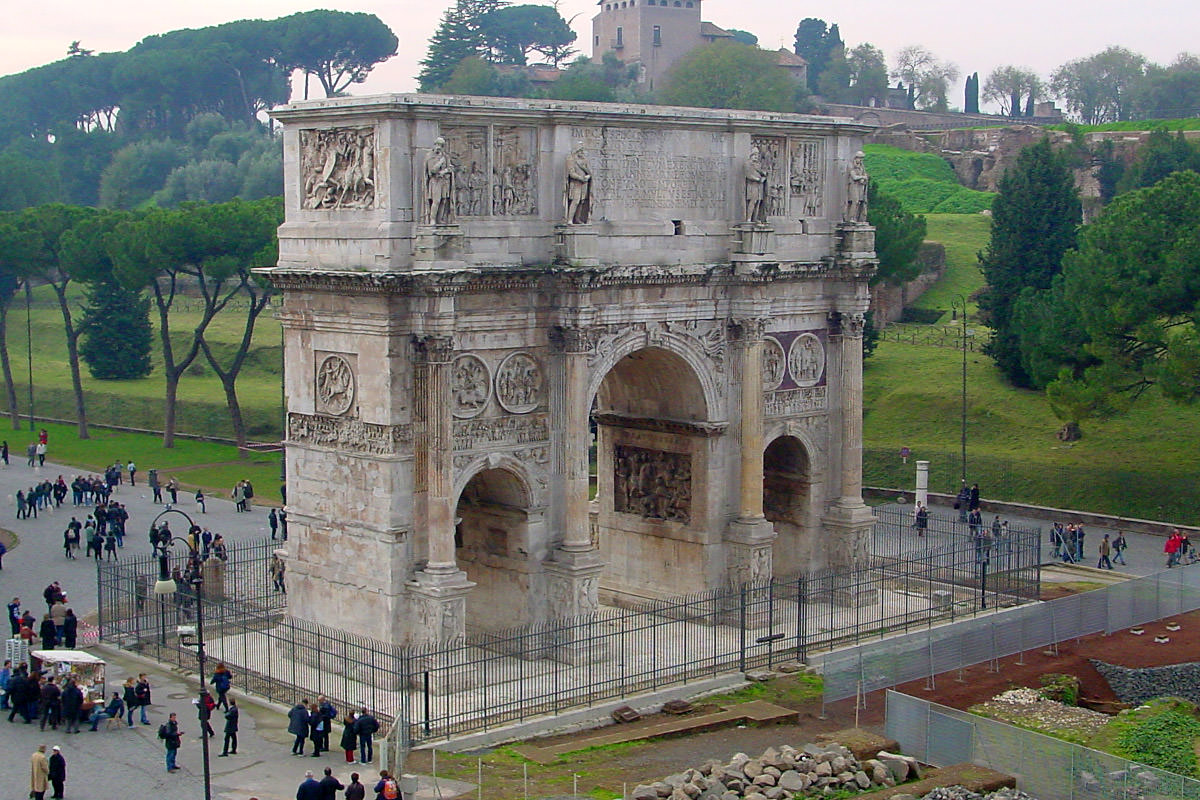 And The Forum...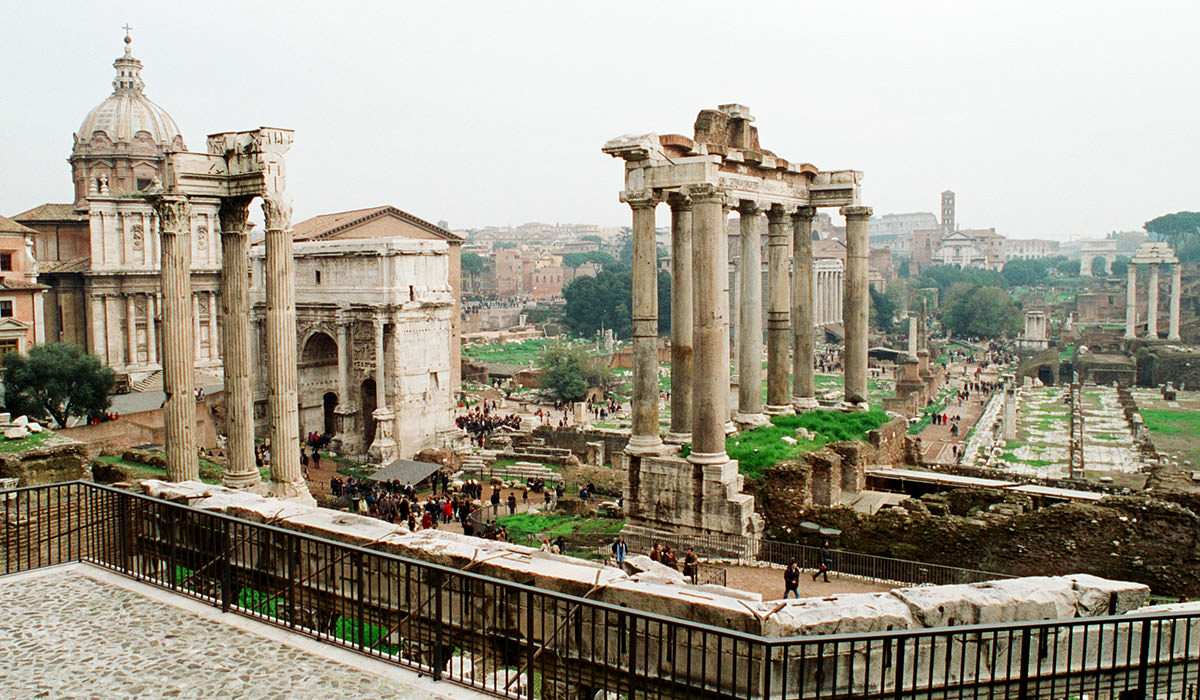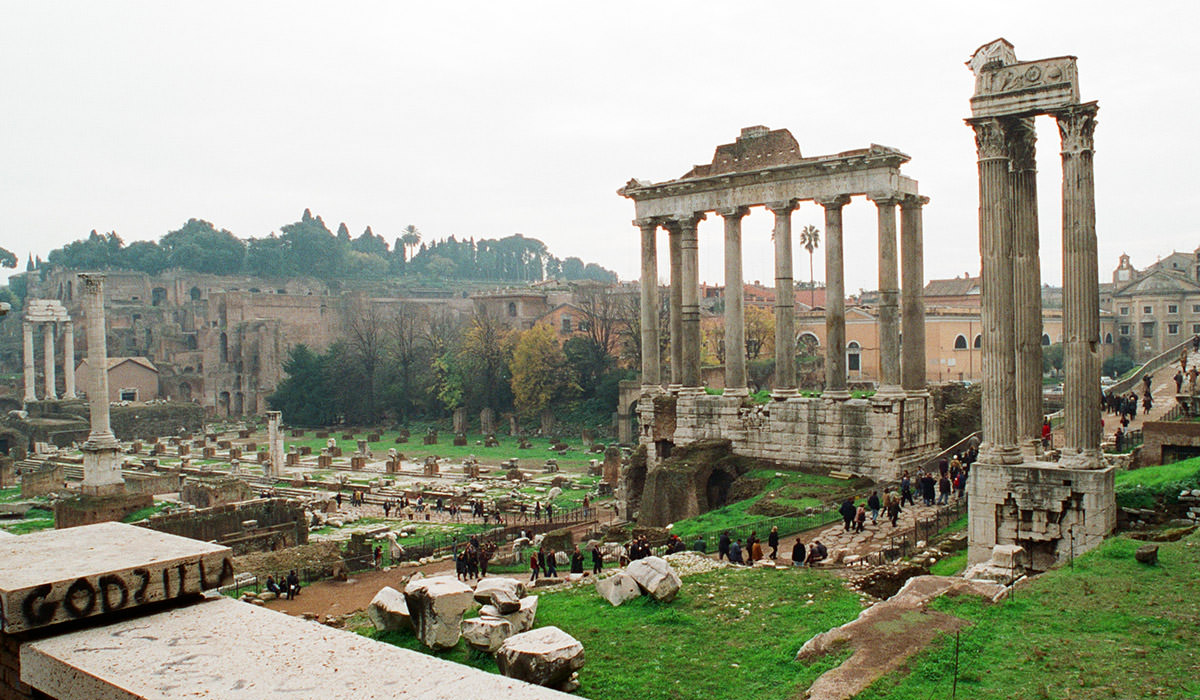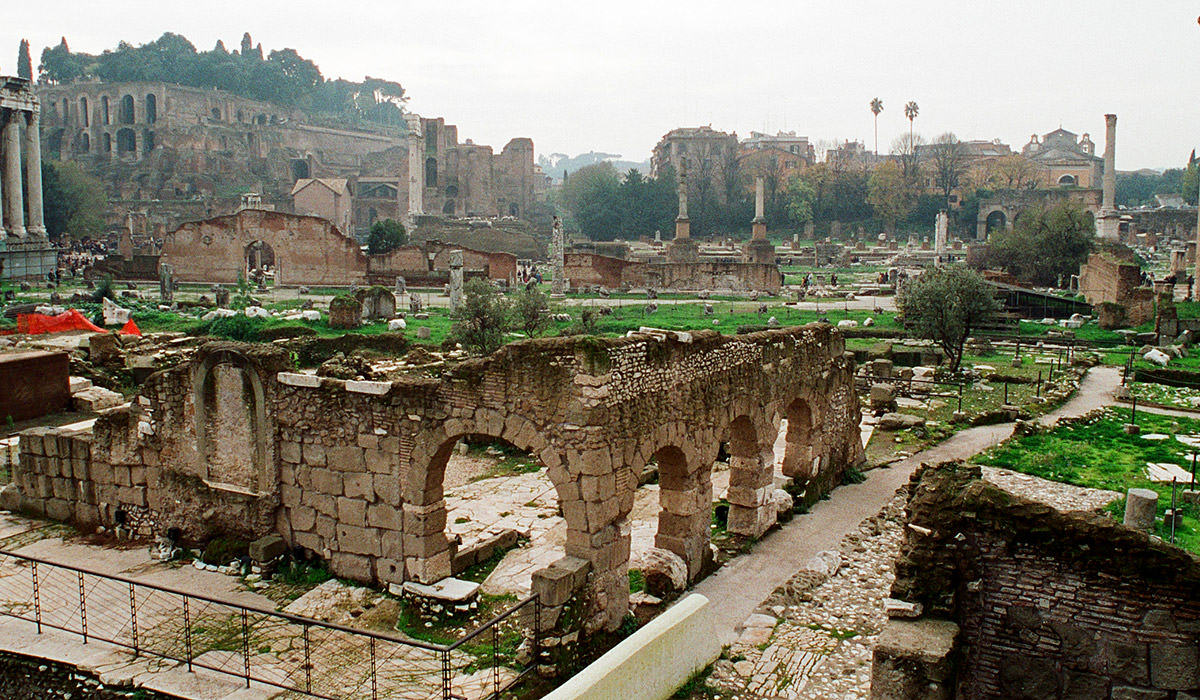 And The Pantheon...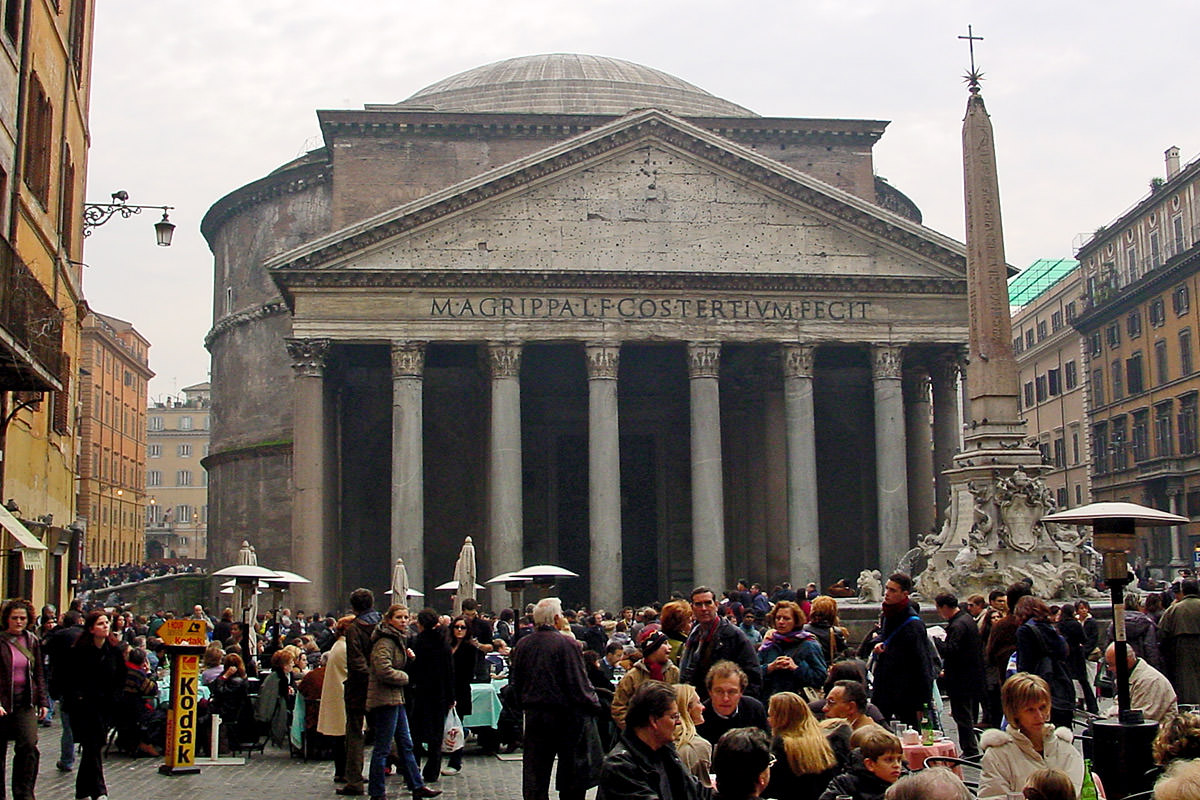 Eventually I figured I should go back to the hotel and check-in to my room. So I wound my way to the Spanish Steps and... BLAM!... the streets were blocked off and the sidewalks were overrun. There was no way I could get to my hotel. I couldn't even get close enough to see it...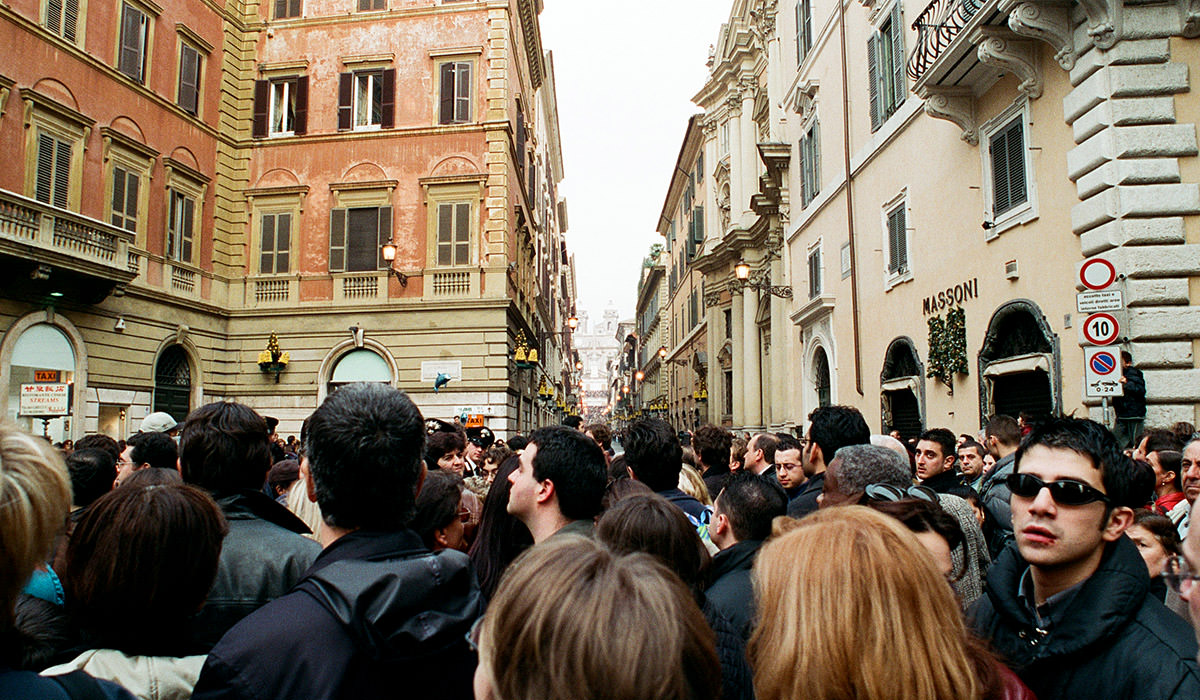 At first I thought maybe the Backstreet Boys were in town or something. But it turns out it was His Holiness The Pope. I was tall enough to see over everybody and get a shot... except the crowd surged when he drove by so everything ended up all blurry. Nevertheless, there he was...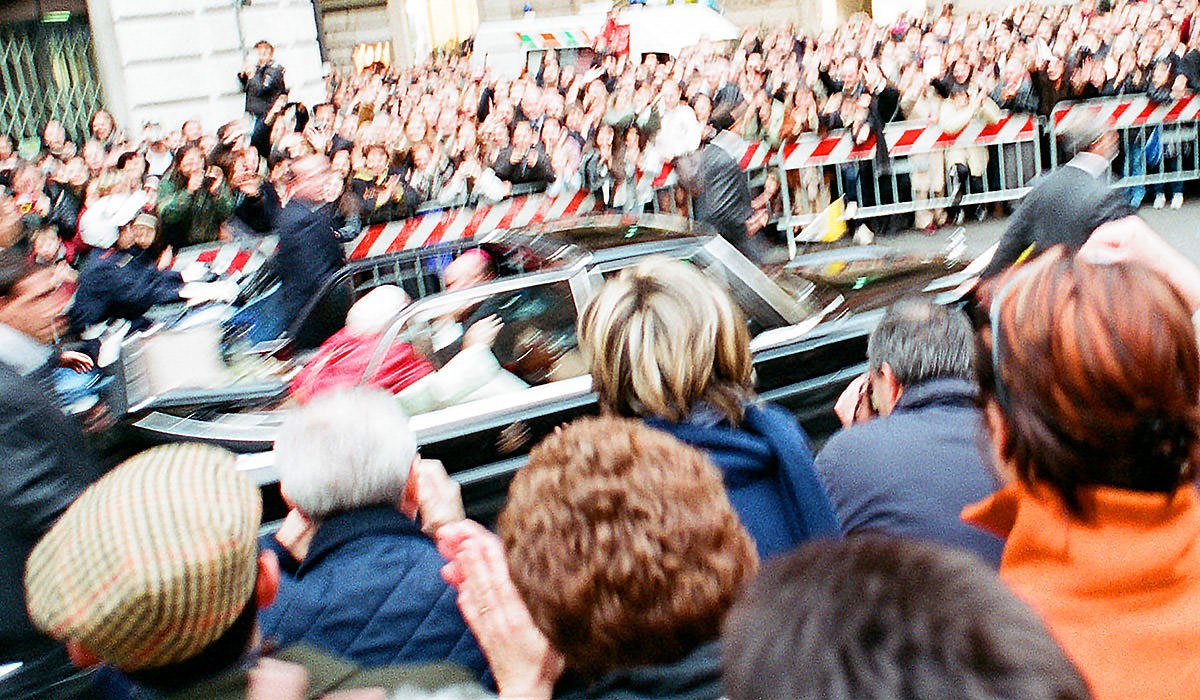 The Pope left The Vatican so he could lay wreath at a statue of Mary at the bottom of The Spanish Steps during the Feast of the Immaculate Conception. Not that I could get anywhere near the festivities, of course...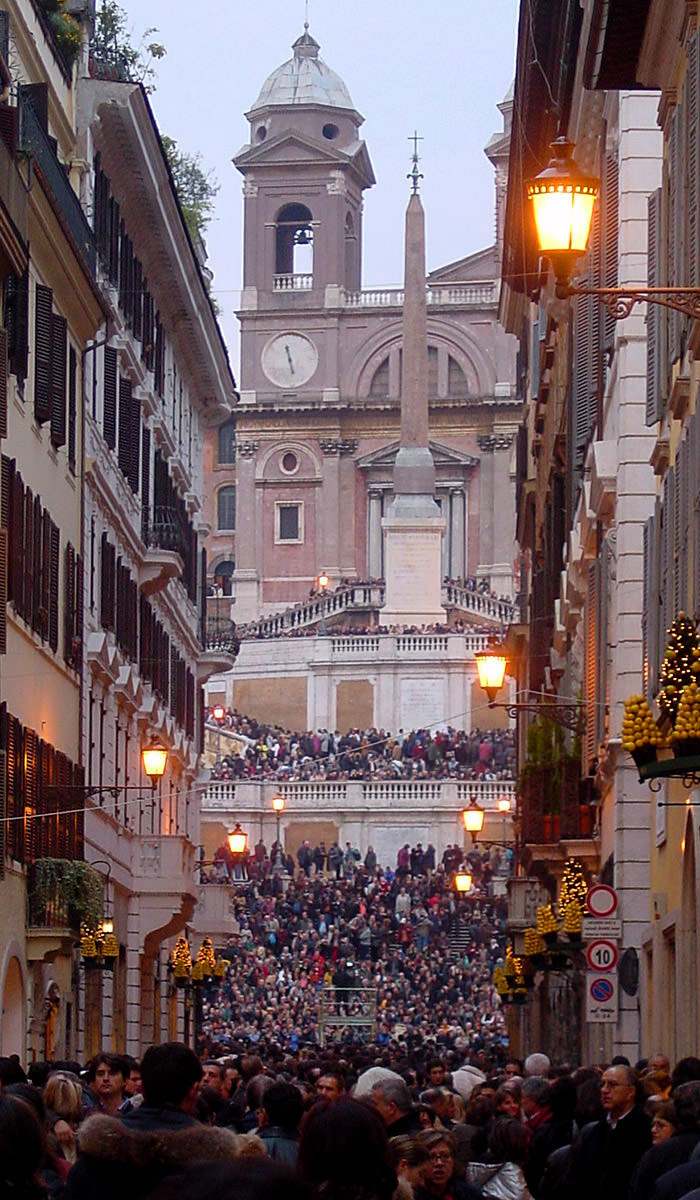 While waiting for the crowd to break up, I grabbed a bite from a local cafe that was, much to my surprise, empty. I had planned on going out again after checking into my hotel, but the 8-hour time change had other plans for me.
Still, not a bad start for my first day in Rome.