Apple deleted my AskDave! app.
I haven't been able to get ahold of the guy who helped me develop it for years, so I guess it's gone gone gone. Who knows though, perhaps one day when I have some spare time (ha ha ha!) I'll take up iPhone app development and re-do it so it is acceptable to Apple's latest standards.
Until then... a moment of silence for the passing of an app never truly appreciated in its time...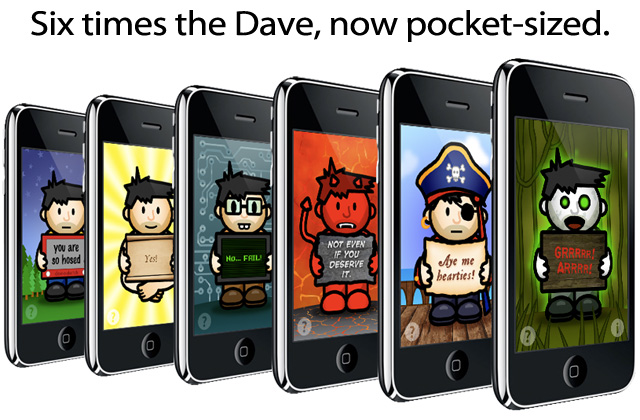 If you have it one your phone, it still seems to work okay. Just don't delete it or you may not ever see it again.