Posted on September 30th, 2021

Last night I got a whopping 3-1/2 hours of sleep. This is despite my being exhausted, heading to bed at 10:00pm, and taking a Benadryl. It's like, holy shit, what more do you want from me Sweet Slumber?
Needless to say I was dragging ass when my cats impatiently convinced me that the breakfast alarm was, indeed, actually beeping at me to get out of bed. This was a terrible situation because I had a lot of stuff on my plate today and no time to be half-asleep on the job.
Nothing a handful of chocolate-covered coffee beans can't fix.
And I can hear you saying to yourself COFFEE? BUT DAVE HATES COFFEE! Which is true. But I was not up for dealing with the heinous amount of fuckery that comes from the "new & improved" Coke Zero bullshit today.
This morning at the office while waiting for a file to send, I was blazing through TikTok and heard Queen of Disaster for the millionth time and wondered for the billionth time why Lana Del Rey never released it. Such a brilliant song. Can you imagine being so talented that this is a song you THROW AWAY? — Instead the only way to hear it is when it's credited to "SirLofi" which I think is the original Lana Del Rey? I dunno. There are a lot of versions out there...
In other news, the illustrated cover for the single is incredible.
I'm guessing that it wasn't until around 2:00pm before I realized that it was, in fact, Thursday and not Friday as I had been telling myself all day. The idea of having to do this shit all over again on my imagined-weekend was enough to drive me mad, but I endured.
Now I'm home.
Having my mind completely blown by this video about DNA and crime scene investigation...
I haven't done any genetic testing. The reason is simple... I don't want some piece of shit health insurance company being able to peer into my genetic markers to deny me coverage because I'm carrying a gene that gives me a 2% chance of having a heart attack. Or whatever. But it sounds like it doesn't even matter. Enough of my third cousins have likely had their DNA registered somewhere to make my contribution moot. Which is pretty cool when you think about it.
Incredible how the future is both wonderful and horrifying, isn't it?
Like most things on a Thursday you think is Friday.
Posted on September 21st, 2021

Yesterday I took a COVID test so I could be relatively sure that I wasn't infected before heading back to the office. It seemed the responsible thing to do after flying to Hawaii and back... especially when my throat was a bit sore after the trip. We were as careful as we could be and Maui has some of the most restrictive guidelines in the country, so I wasn't overly-surprised when it came back negative... though the incubation period is up to two weeks, so I'm not completely in the clear.
Not that any of us really are.
Thanks, Delta Variant.
A part of me continues to wonder if I've ever been infected with COVID. It's certainly possible. I was a little sick at the end of 2019, and a lot sick in the beginning of 2020. Was it COVID? I dunno. Washington State was where it is thought to have all started, so maybe. I have no idea how the antibody test works... or even if I could even get one. Probably if I could afford to pay for it. Not that it matters. My pre-COVID life isn't going to magically return if I had it way back when. But I am curious. It would be weird not to be, wouldn't it?
Eh, maybe not.
They are discovering new long term effects of having COVID every day. Perhaps it's best not to know so I don't worry about it. If I do end up with COVID problems... it will be a surprise.
And I'll finally know, at last.
Posted on September 17th, 2021

Well that was brief.
But better brief than not at all, I guess? I'll wait and see if I ended up with COVID before making my final verdict.
Last night I said goodbye to my friends and hopped an Über for the 45-minute drive to the airport. I arrived in plenty of time for dinner at Burger King, which looked very different from previous times I've been here. THANKS, COVID!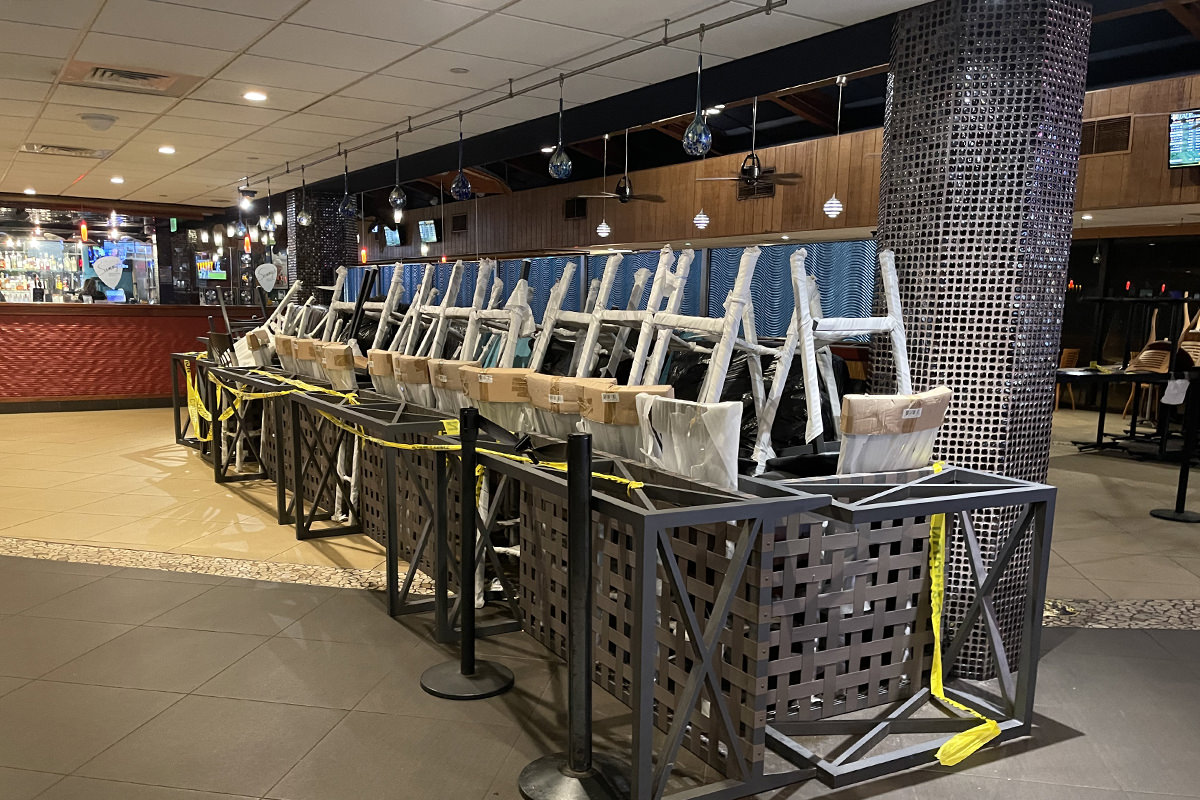 I ended up eating outside on a park bench in a deserted-looking airport...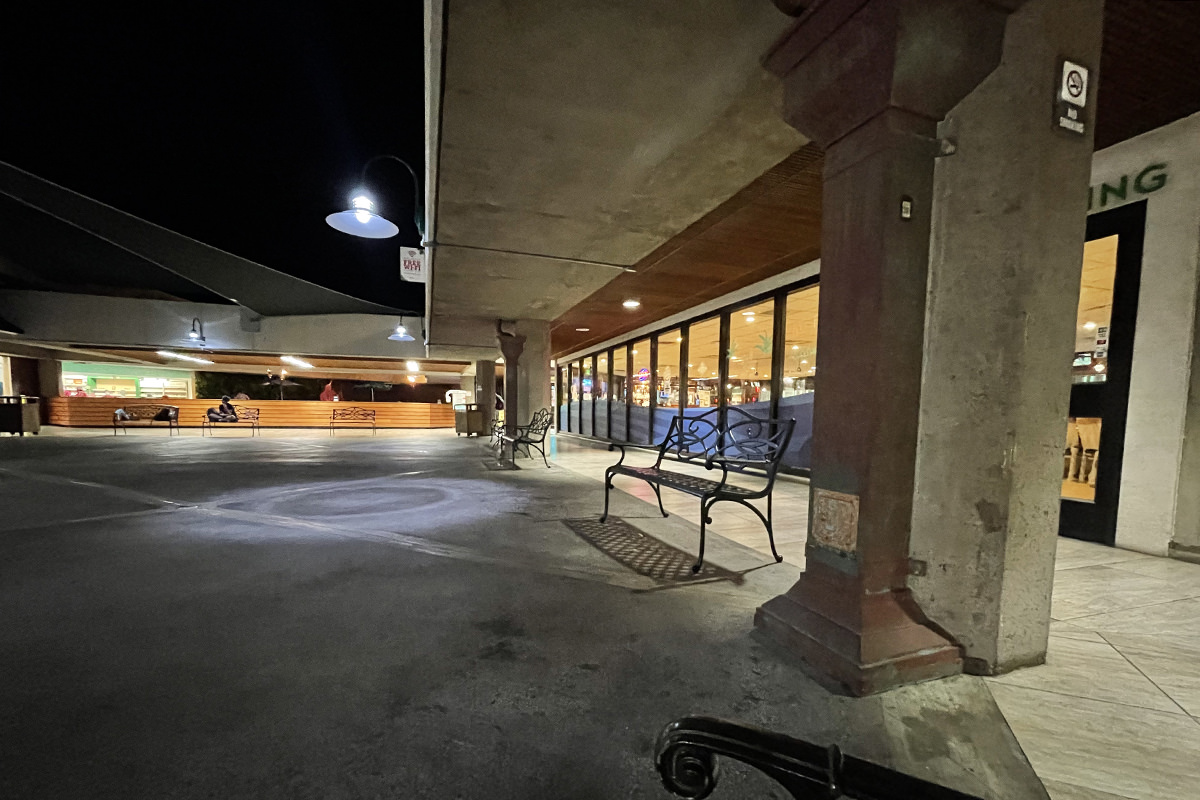 After dinner, I still had a little under two hours to kill...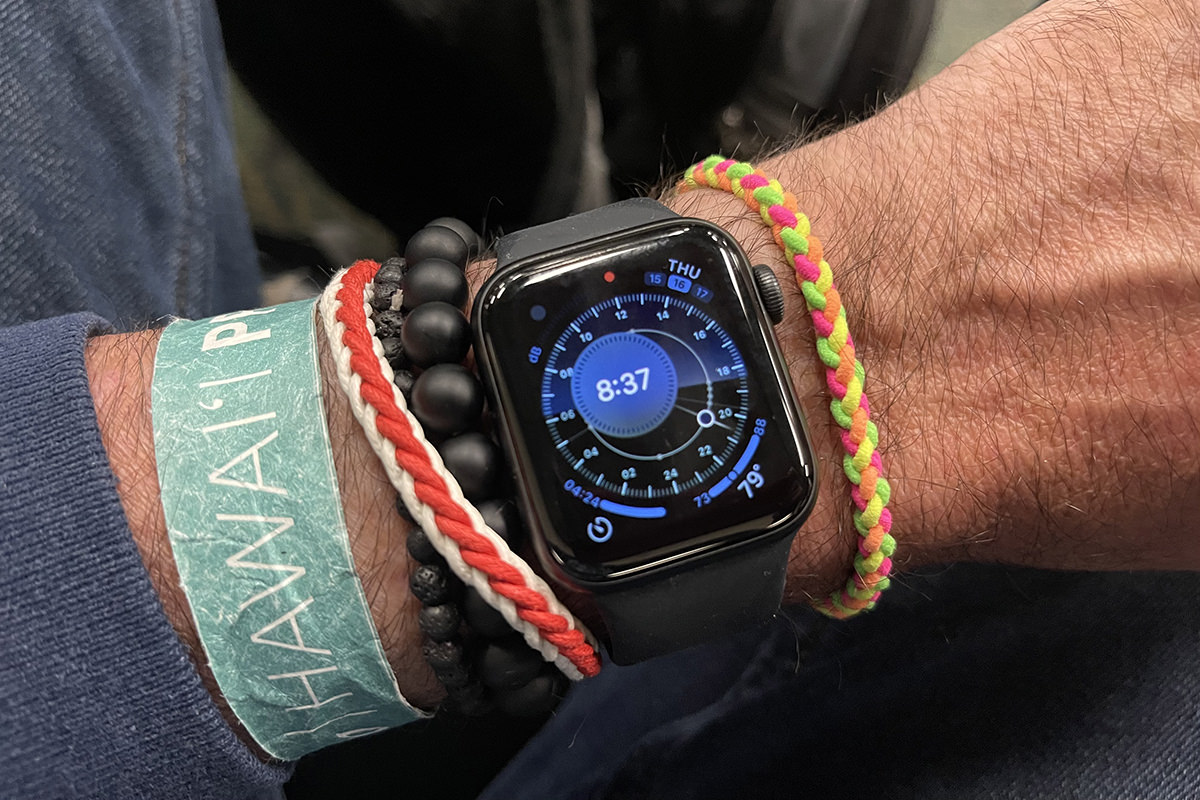 Note that my PRE-CLEAR Hawaii band was still intact after a week!
Very happy to have been upgraded to First Class...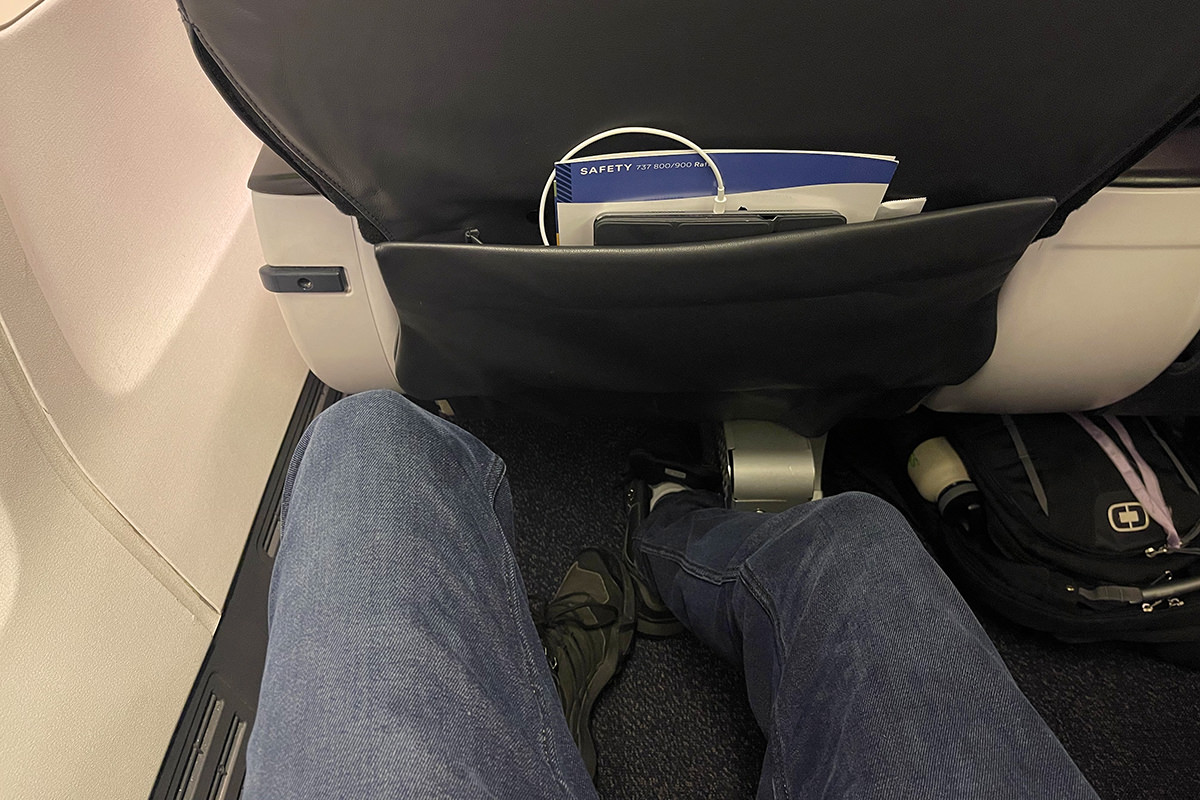 I thought that I would be able to get some sleep on the flight to Seattle, but not really! A measely one hour and eighteen minutes! I would have rather not slept at all, because now I was half-awake waiting for my next flight in three hours...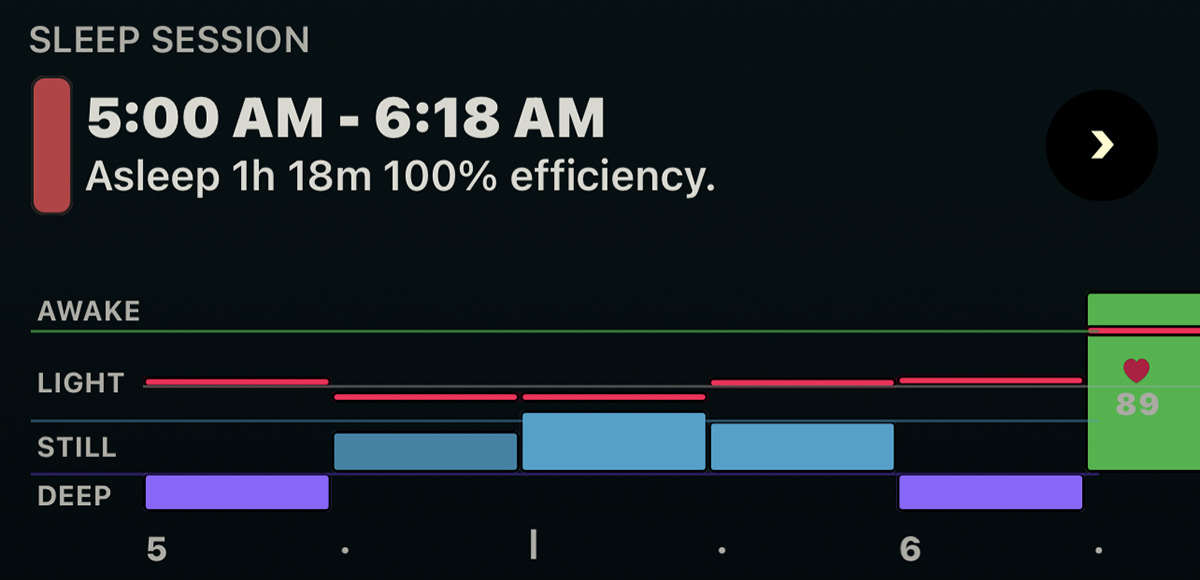 I guess the good news is that Apple Watch thinks that my sleep was 100% efficient!
The first thing I did after taking the train to the Main Terminal was check Apple's Find My... app to see if my suitcase made it (I tucked an AirTag inside). And, yay, there it is, still with the plane back at the North Satellite...
Eventually my suitcase caught up with me... though Apple's Find My... had all my crap spread out all over the place. My phone was the only thing actually shown to be with me. My Apple Watch was on the runway, my MacBook Pro was across the lobby, and my iPad was the next gate down in the hallway...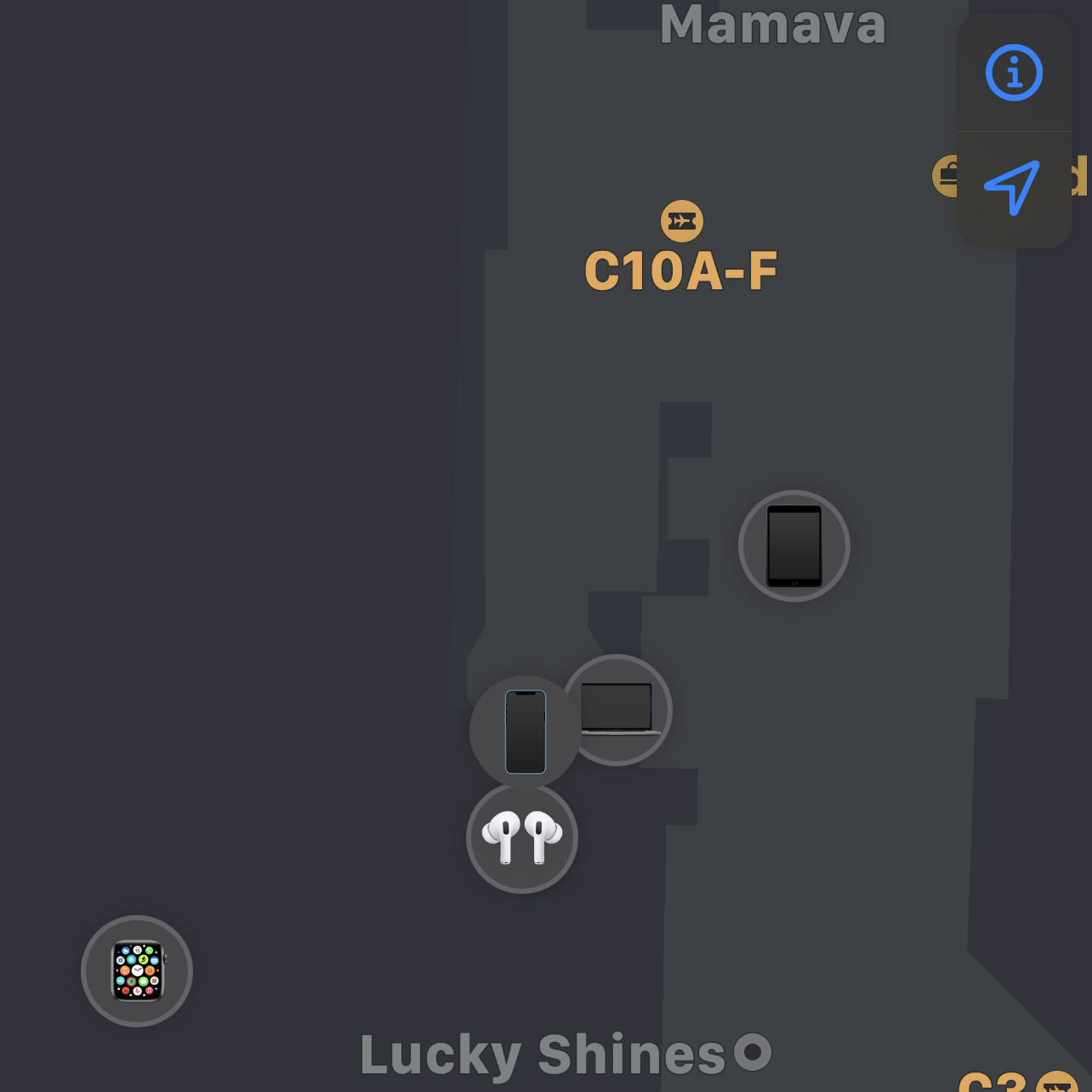 All that was left was a 25 minute drive home, where my cats came anxiously running to greet me...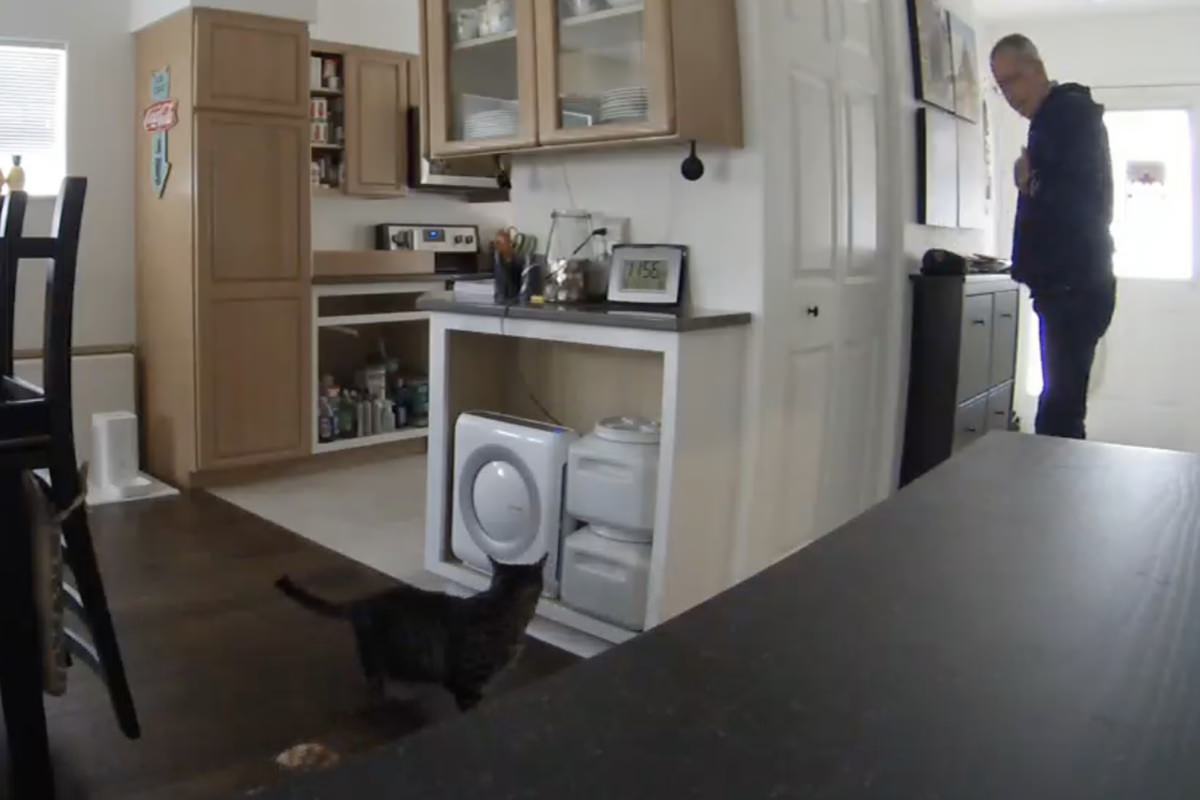 And there you have it. My first trip in nearly two years is in the bag.
Absolutely no idea when my next one might be. If the anti-vaxers and anti-maskers have it their way, the answer could very well be another two years.
Or never.
Posted on September 6th, 2021

My home is kept relatively clean... or, in the case of my kitchen... spotless. The exception has always been my laundry room. I've cleaned it and vacuumed it from time to time, but it hasn't actually been cleaned out since before I moved my mom out in July of 2016.
Over 5 years ago.
My laundry room became a dumping ground for all of my mom's clothes that hadn't been donated to Goodwill... along with other stuff that belonged to her that I've never gone through. I kept waiting, thinking that there would come a time when the thought of it wouldn't be quite so painful... but of course that day never came. I've always dreaded when guests would ask to use my laundry because it was so packed with crap, but oh well. That's something I haven't had to worry about in two years.
This past weekend I was taking a load out of the washer and accidentally backed into it all, and stacks of crap fell over onto the floor. So I finally just sucked it up and decided to clean it out over the past two hours.
And here we are...
A little more heartbroken than I started the day, but a lot less cluttered. My laundry room is finally a laundry room again. It's much nicer to wash clothes in, that's for sure. Here's Jake "helping"...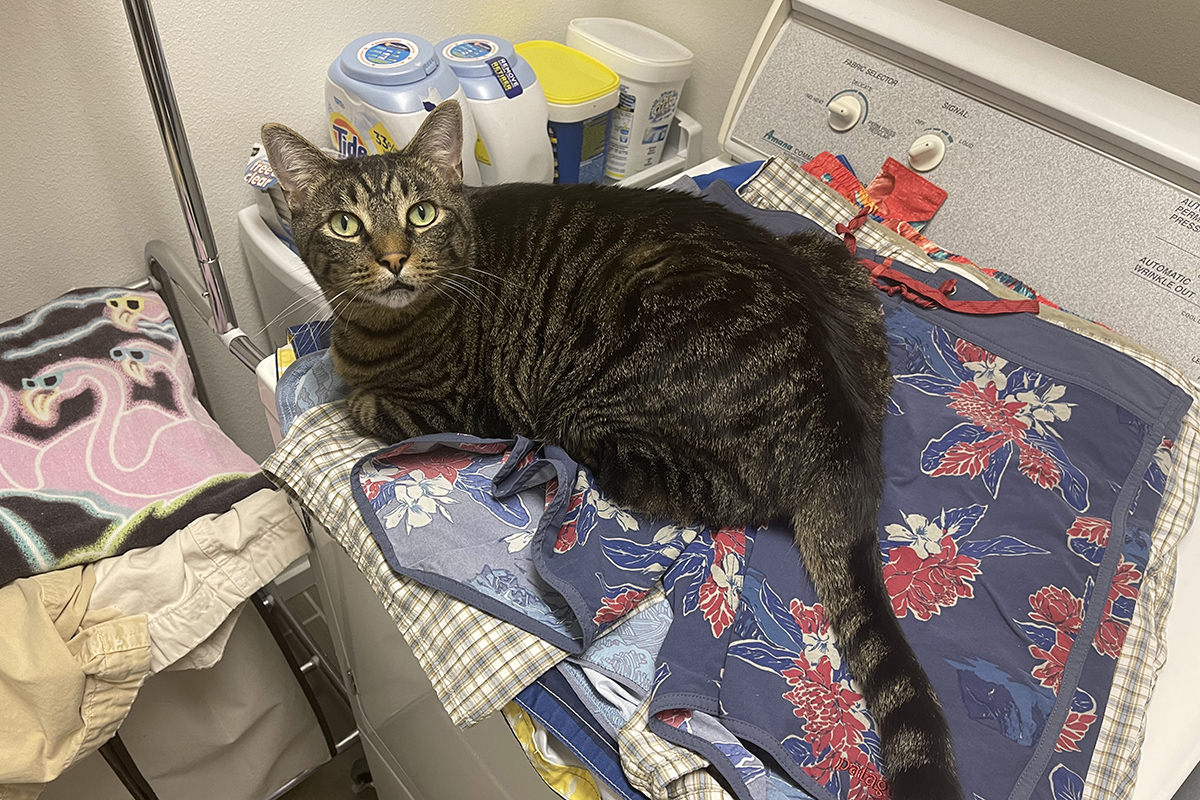 The next morning as I was walking downstairs to feed the cats their breakfast, I noticed that the sky in the photo of my mom riding Daisy the camel in Egypt matches the lovely flat blue of New Lemon...
How cool is that? This is one of my most favorite photos of my mom from our travels because the only thing she cared about when we went to Egypt was that she got to ride a camel at the pyramids. Everything else was gravy to her. So of course I made it happen. And managed to get this amazing shot of everything she dreamed of in one photo. I made this print to hang in her room at the memory care facility (with many others) so she could see it and know she was "home" even if she didn't recognize the place. And it was a godsend. Because even as her memory was fading, I could ask her if she remembered the camel's name... and she would say "That's Daisy." This memory was so special to her that even when other parts of her life were gone, she held onto this one. And I caught it with my camera. And that's why it hangs above my desk. It's been there since I built my desk.
Old Lemon...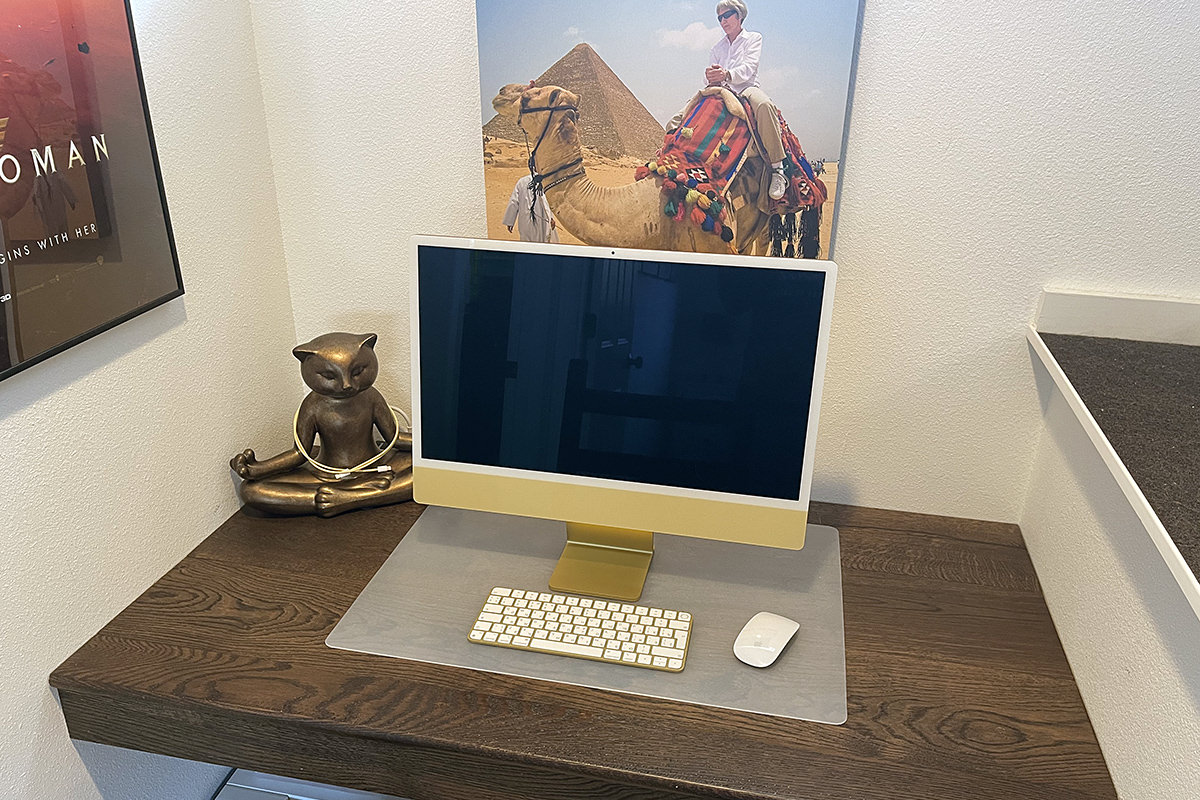 New Lemon...
Now it's back to work and The Great Pottery Throw Down!
Posted on August 24th, 2021

For the first time in over a month, I was able to get through all the "to-dos" due on my list before leaving work. I celebrated by ordering a pound of fries at the local drive-thru for my dinner. I was going to make spicy black bean soup... but this was easier. Less chopping and cooking and dirty dishes and such. Oh well.
What I should have done after consuming a pound of potatoes and grease is catch up on all the sleep I have been missing because I'm staying up late working. What I actually did was a bunch of housekeeping on my work files while watching the What If... T'Challa was Star Lord episode of Marvel Studio's What If... cartoon anthology...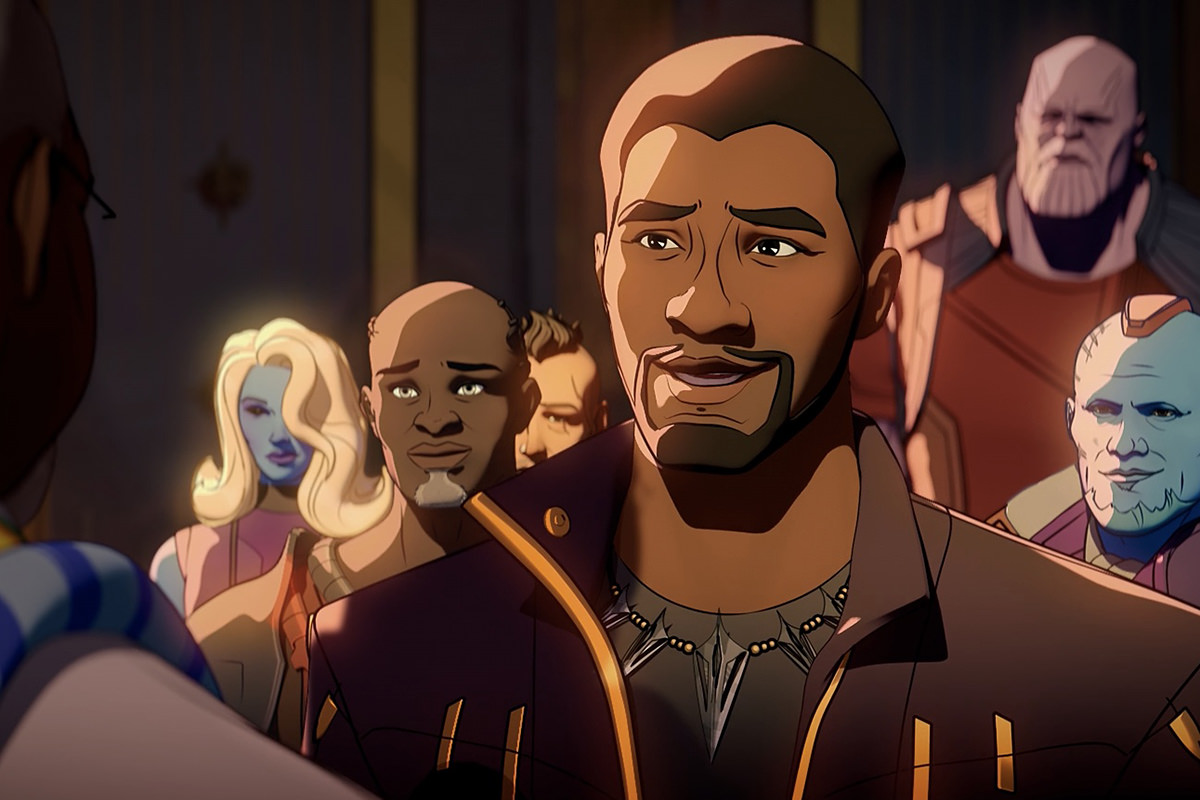 This is my third time watching it. And every time gets harder as it sinks in that this is the last time we'll be blessed with Chadwick Boseman starring as Black Panther. And it's absolutly gutting. He was taken from us far too early, and it just seems impossible that he's gone.
In other news... I'm in Facebook Jail. Again.
The previous time I was jailed was just plain stupid and ridiculous. This time is monumentally stupid.
I was watching a Hallmark movie last night when I saw an actor who looked familiar. So I Googled him to see what I might be recognizing him from. The first photo that popped up was the actor with one of his hands partly in his pants, but it wasn't sexual. He wasn't grabbing his junk. You couldn't see his junk. He wasn't even licking his lips. Nothing even suggestive... unless you call having his shirt off "suggestive."
I dropped the image in a CLOSE FRIENDS ONLY POST and asked the question "Why would an actor promote himself with a photo that looked like he has jock itch?" Within minutes... REMOVED FOR EXPLICIT SEXUAL CONTENT! Three days in jail.
It's just the most insane thing.
People regularly post music videos that are actually sexually suggestive and absolutely nothing happens. And then there's me.
I would love to tell Facebook to go fuck themselves, but a huge chunk of my friends are on the platform. And since they're scattered around the globe, this is what I got. And so... I'll probably just take a step back. Not devote so much of my time to Facebook, who can pull the rug out from under me over idiotic shit I have zero control over.
Posted on August 23rd, 2021


Ugh. Not this shit again.
UPDATE: Well, wow. This just made my Monday suck a magnatude less!
Holy crap! I had no idea that Doctor Strange was going to be such a big part of the movie! Thrilled with it!
Posted on August 16th, 2021


Screaming at the world doesn't seem to work.

Posted on August 12th, 2021

According to my Apple Watch, I fell asleep at 10:30pm, woke up around midnight for 15 minutes (of which I have no memory), fell back asleep, then woke back up about 12:45am. I remember waking up the second time quite clearly. I was choking. No idea on what, but I was gasping for air and my throat was on fire. After drinking a bunch of milk and a few slices of toast, I went back to bed to watch TikToks until I fell asleep again. Jenny kept me company. For about 10 minutes. Then she was fast asleep. Lucky cat.
When I woke up again at around 6:15am, my room was bathed in a red glow.
Most places, this would be a horrible thing to wake up to. But I live in a valley in a state where wildfires are rampant and smoke collects. Since nobody was banging on my door, I just assumed it was smoke from a fire elsewhere in the state that was giving me a Red Alert vibe.
When I finally got out of bed at 6:55am to feed my cats, this is what I saw out my window...
There's no filter on that. It's straight out of my iPhone.
As you can see, there's no smoke in my immediate vicinity... it's actually collecting in the Columbia Basin to the East (the actual fires are about a two-hour drive North of me).
As usual, my thoughts are with the firefighters who are working to contain the fire... the people in danger of the fire... and, of course, the many animals trying to escape and survive the fire.
Surprisingly, fire season where I live has been fairly mild this year (knock wood).
Which seems a reason to celebrate.
Except we're not through fire season yet.
Posted on August 9th, 2021

Getting older sucks.
But that's not to say that it can't be made to suck worse!
No offense to the AARP, but I'm not going to be clicking through on this story...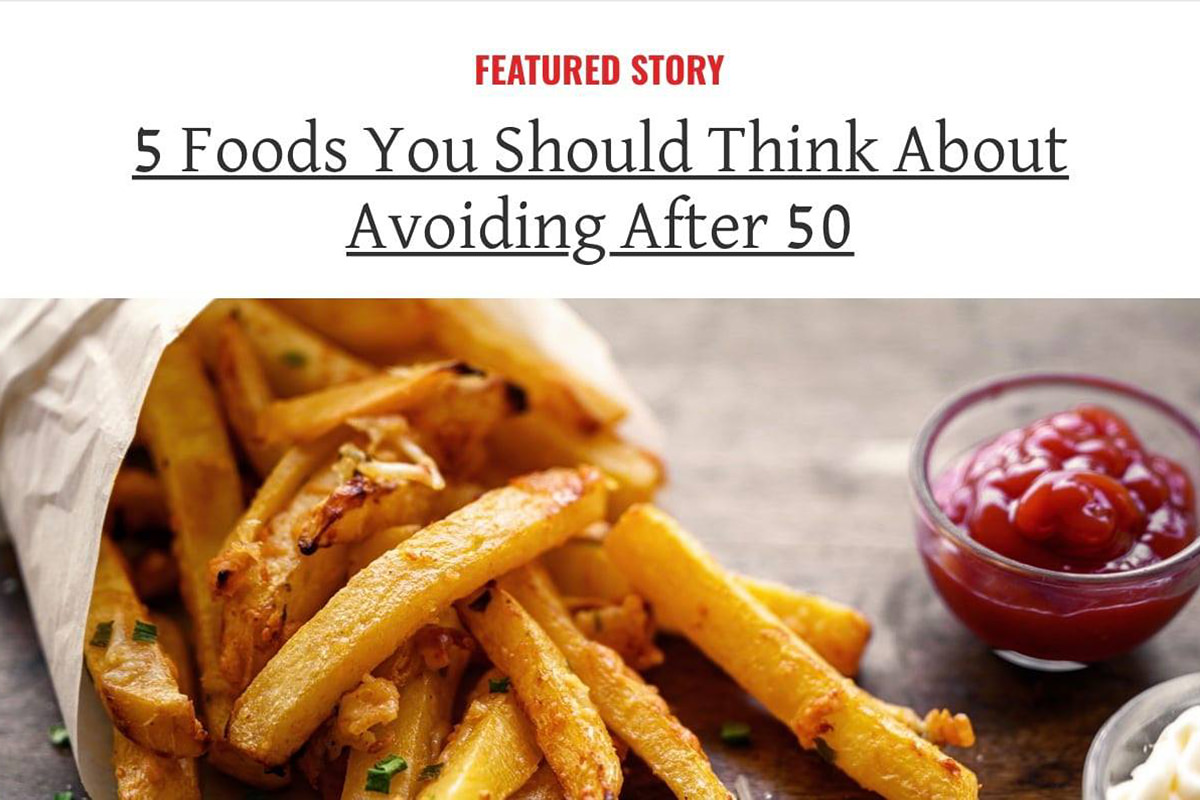 Fried potatoes are one of the few pleasures I have left. I'D RATHER DIE THAT NEVER BE ABLE TO EAT THEM AGAIN!
Posted on August 5th, 2021

Tonight I was finally let out of Facebook prison. I guess 24 hours was all it took to be rehabilitated from stupid shit that should have never got me banned in the first place. But, hey, it's not my world... I just give up my privacy and time to play in it.
I did finally end up doing what most every person who regularly gets hit with the ban-hammer does on Facebook... create an alternate account.
Meet John Baron II...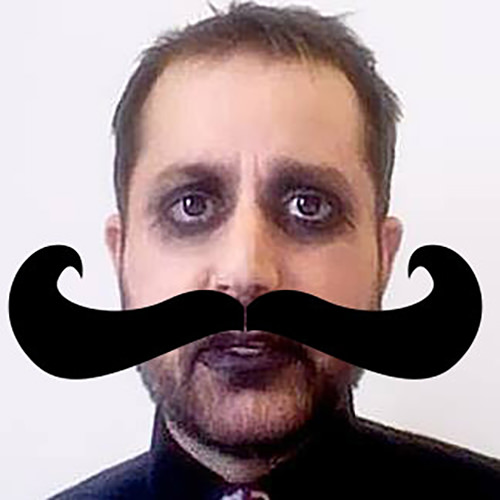 Obviously I can't let my cats on Facebook without a disguise as well... meet Bubair and JennAir...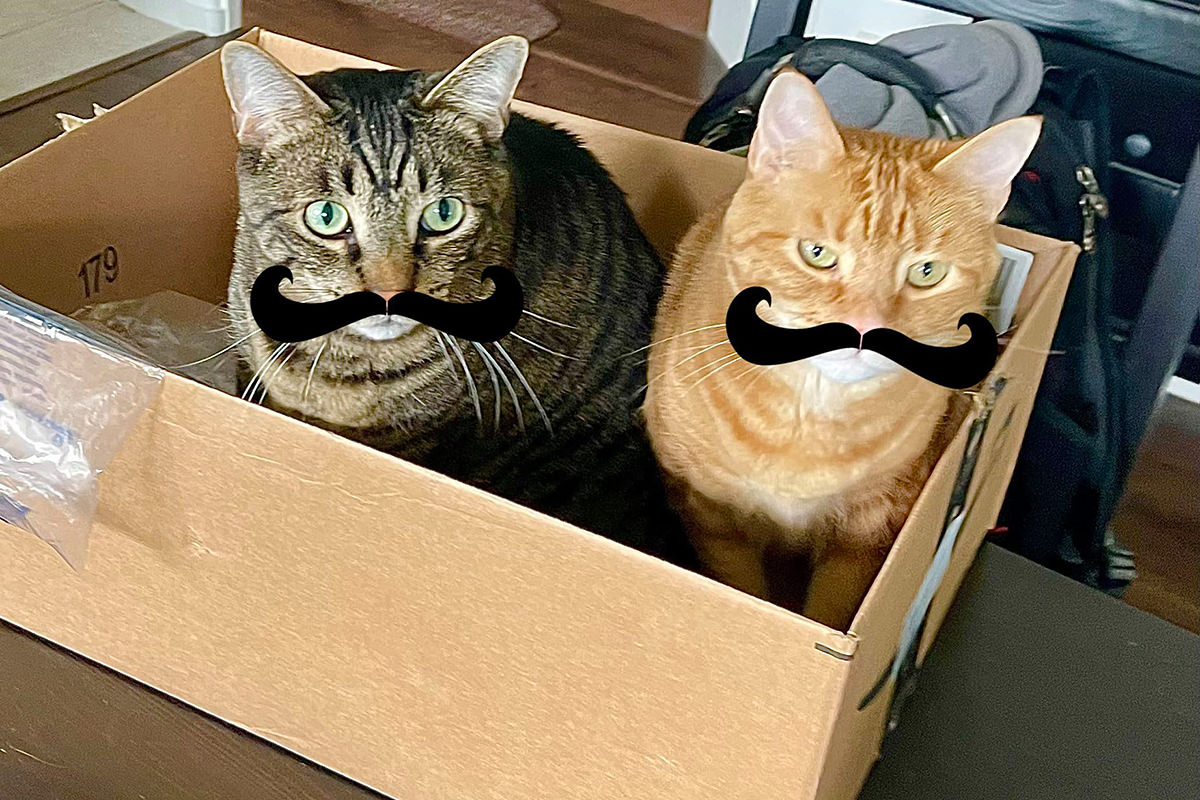 And now that Fake Jake is back, it's time to meet Faker Jake...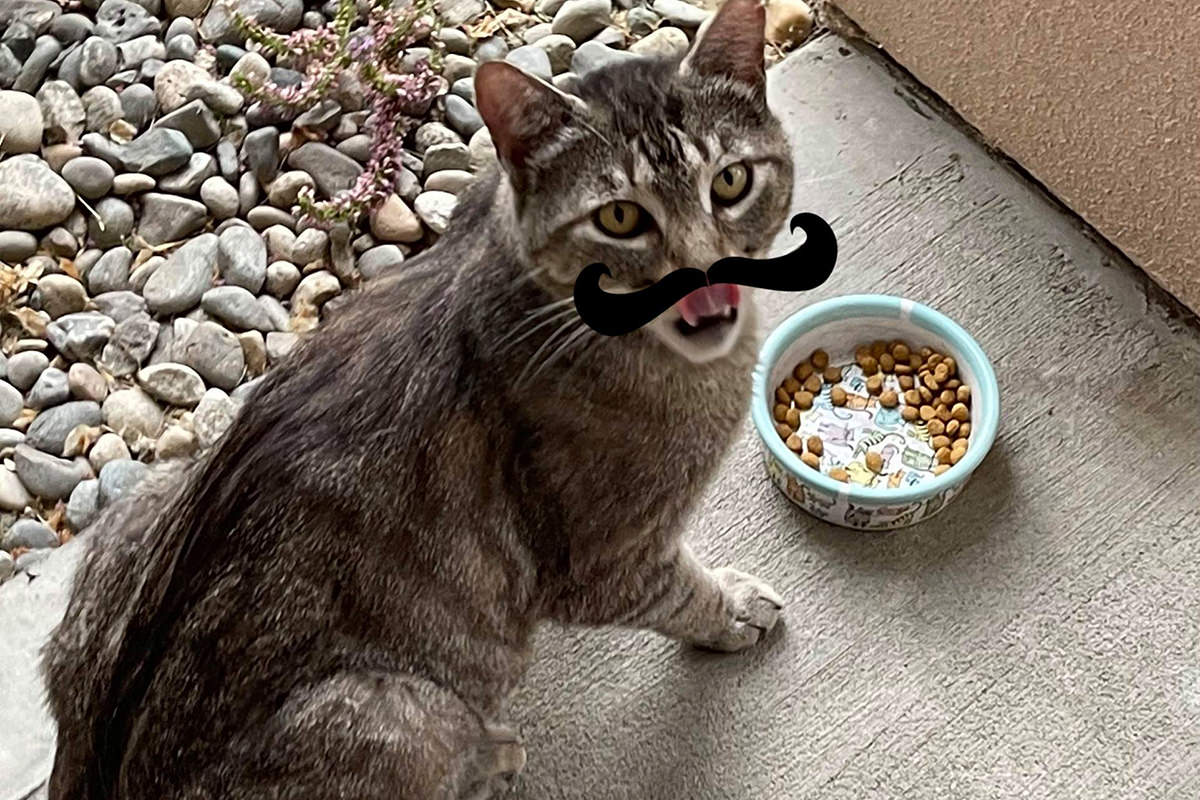 Yes, it's childish and juvenile... but so is stupid Facebook and their inconsistent and absurd policies for banning general statements out of context while ignoring direct threats to specific people.