Posted on January 1st, 2021

Happy 2021 to my blogging family and friends!
My day started with my cats chasing each other around the house, jumping on my bed at 5:10am. Rather than get all salty about not being able to sleep-in on my day off, I got up and set my SourJo bread starter out so I'll have no excuse to not bake a couple loaves today. I tell you what, there can't be a better way to start the year than kitties and freshly-baked bread, amiright?
2020 was a tough year. Without the usual nonsense in my life and my travels to distract me, I have been mired in my failures and obsessing over the people in my life that didn't make it to 2021. Sometimes I wake up with my heart grinding in my chest and find it difficult to breathe because I just want my life The Way It Used To Be instead of what I have left. That's not on the pandemic though. I think it's just a part of growing older and being on the back-side of your life here on earth (unless I actually live to be 108. Oh God, please don't let me live to be 108).
2021 is going to be a year of change for me. Hopefully for the better, but you never know. Absolutely everything is up in the air right now, and what becomes of it is anybody's guess. For the time being I'm grateful to have a roof over my head, food to put on the table, cats to keep me company, a job to pay for it all, and people in my life I care about. I take nothing for granted because, as I've been made painfully aware, nothing lasts forever and life can change on a dime.
I don't do resolutions, but I hope that I can find it in my heart to be a kinder person... a better person in 2021. I've been so beat down by the atrocities that unfold in the news every day that I've had to harden my heart and become more cynical to survive it. That's no way to live, and hate is always more destructive to you than those you're hating. I've tried so very hard not to hate. It's been the overriding path I've attempted to walk since I started studying Buddhism in 1998. But I'm always tested. There's always tests. And recent years have tested me like no other because there's just so much awfulness in this world TO hate. But... maybe I can find enough peace in this new year to be more hopeful. To talk less and learn more. To look with wonder instead of being blinded by ignorance. To do more. Care more. Love more.
Don't get me wrong... I'm still calling out the fucked up shit people do and say which brings harm myself and others. I'm not insane. If you know me at all, you know that NOT speaking out against pieces of shit is something I'm incapable of. If you're willfully ignorant, I am not having your dumbassery. If you're persecuting people living their best life at zero cost to anybody else, I am not tolerating your hatred. If you're being an asshole, I am not embracing your abuse. It's just that in 2021 I'll be taking a blowtorch to your fucked up bullshit with 15% more love in my heart. Because I'm a good person that way.
And so... here's to a new year. Hopefully a better year than the one we're leaving behind. I'll be doing my best to make it happen for me and for everybody, because I'll be taking a blowtorch to my fucked up bullshit where I find it too. But mostly I'll be watching trash television, scrolling through TikToks, and petting my cats which, let's face it, probably does more good for the planet than being all shouty on my blog.
Besides, I have bread to take out of the oven...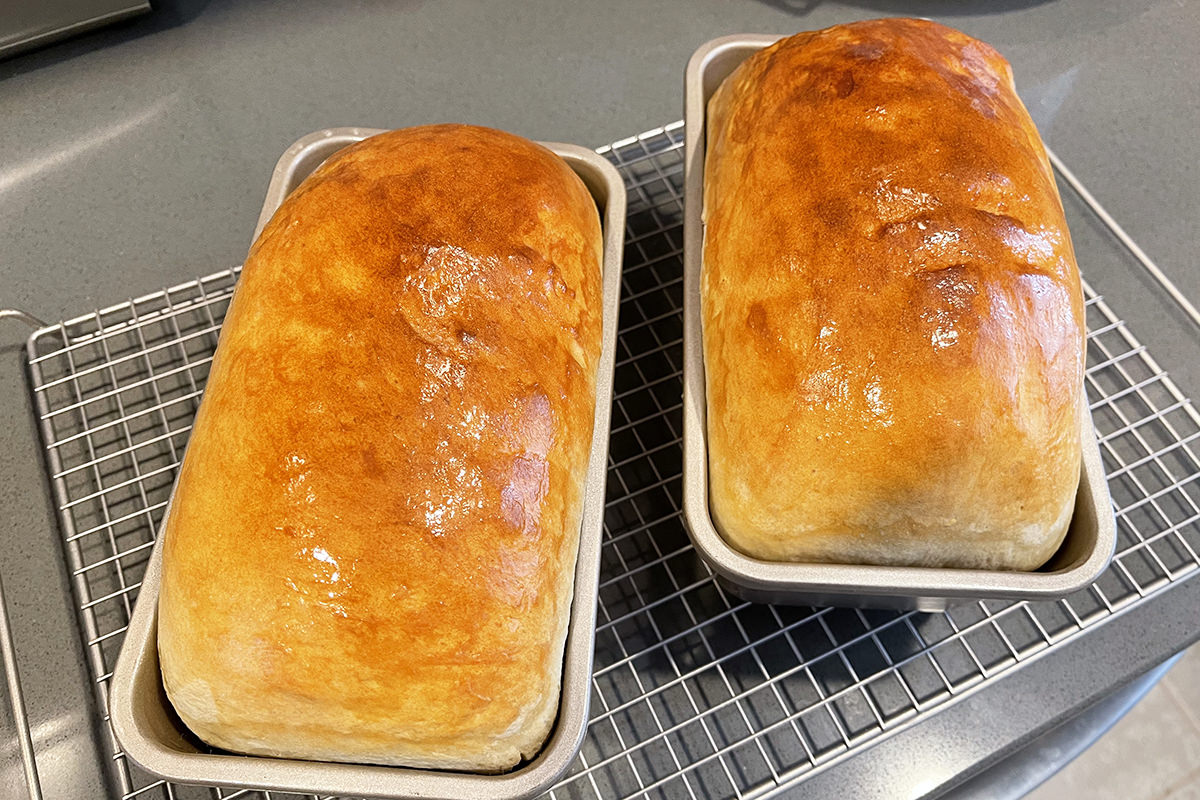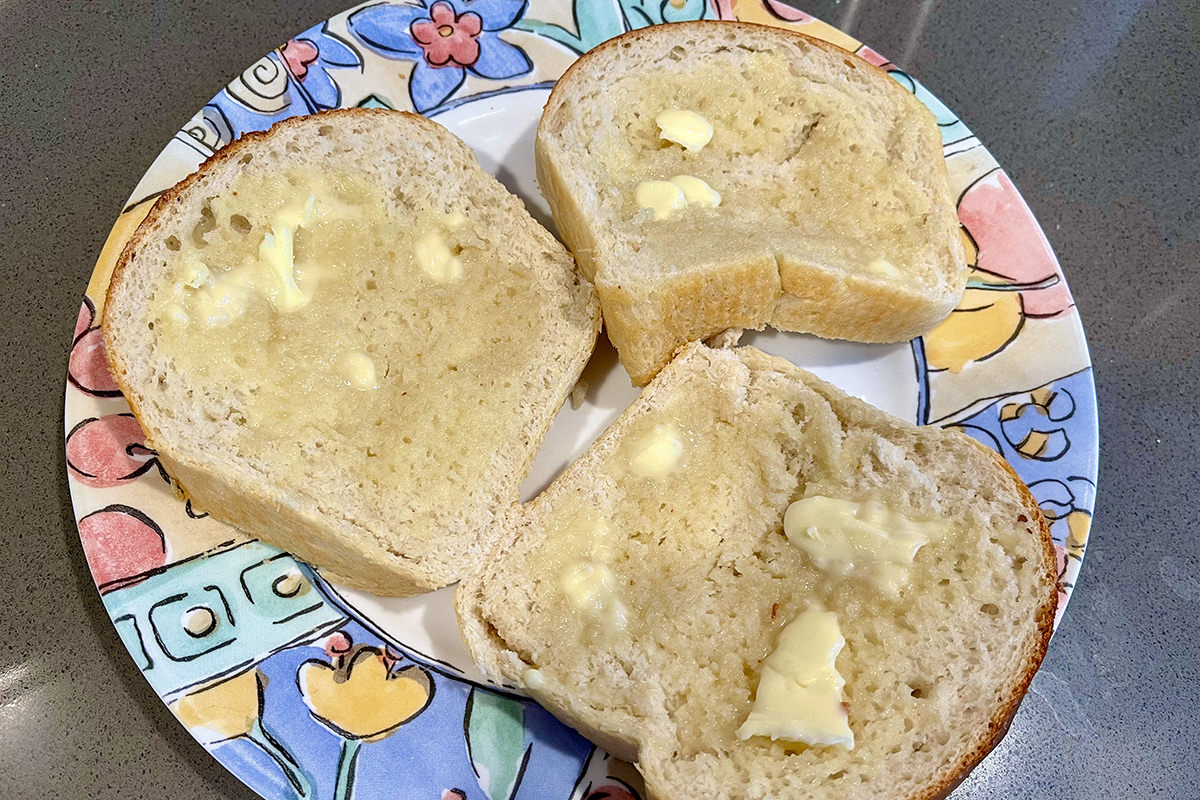 All my best to you and yours from me and mine for a happy, healthy, and productive 2021!
Posted on December 31st, 2020

For those who only read one of my posts each year... or anybody wanting a recap of the past year here at Blogography... this post is for you! As customary, I've jettisoned loads of the usual junk so this entry is "mostly crap" instead of the "total crap" they usually are.
This past year was not an easy one. But I made it though in (mostly) one piece, so I guess that's worth something.
---
JANUARY
• Ended up with my first visitors of 2020...
• Found out that I actually like mustard after all.
• Design my very own tiny house in case I need to move into one of them with my cats one day...
• Started cooking with Martha Stewart.
---
FEBRUARY
• Took a hard look at logical fallacies...
• It was my fourth anniversary of adopting Jake and Jenny!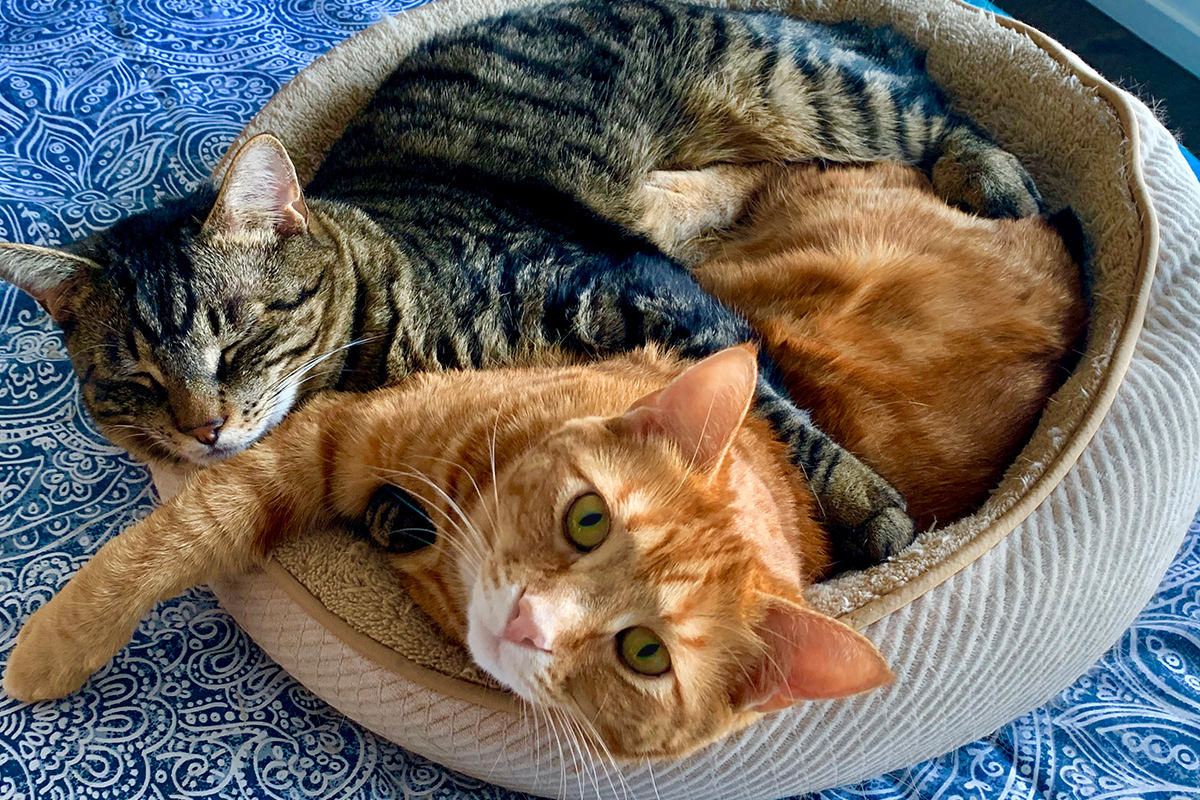 • The Coronavirus arrives in force and it's the beginning of the end of traveling for my volunteer work.
• Wrote probably my most important entry of the entire year and talked about death, depression, loss, and remembrance...
---
MARCH
• Decided to take a pass on the Welsh Pork Cake when making my mom's Applesauce Bread...
• Like half the people on earth, apparently, I became addicted to Animal Crossing...
---
APRIL
• Like many others in 2020, I baked a lot of bread and talked about my Dutch oven of choice...
• Replaced my aging iPad with a brand new model so I could get some work done... and some other stuff...
---
MAY
• Just another day in the life with cats...
• Took a look at The Hookup Plan with the [woman sings in French] and a beautiful piece of music that went with it...
• Here we go again... What Are Little Girls Made Of?
---
JUNE
• More Mufasa drama...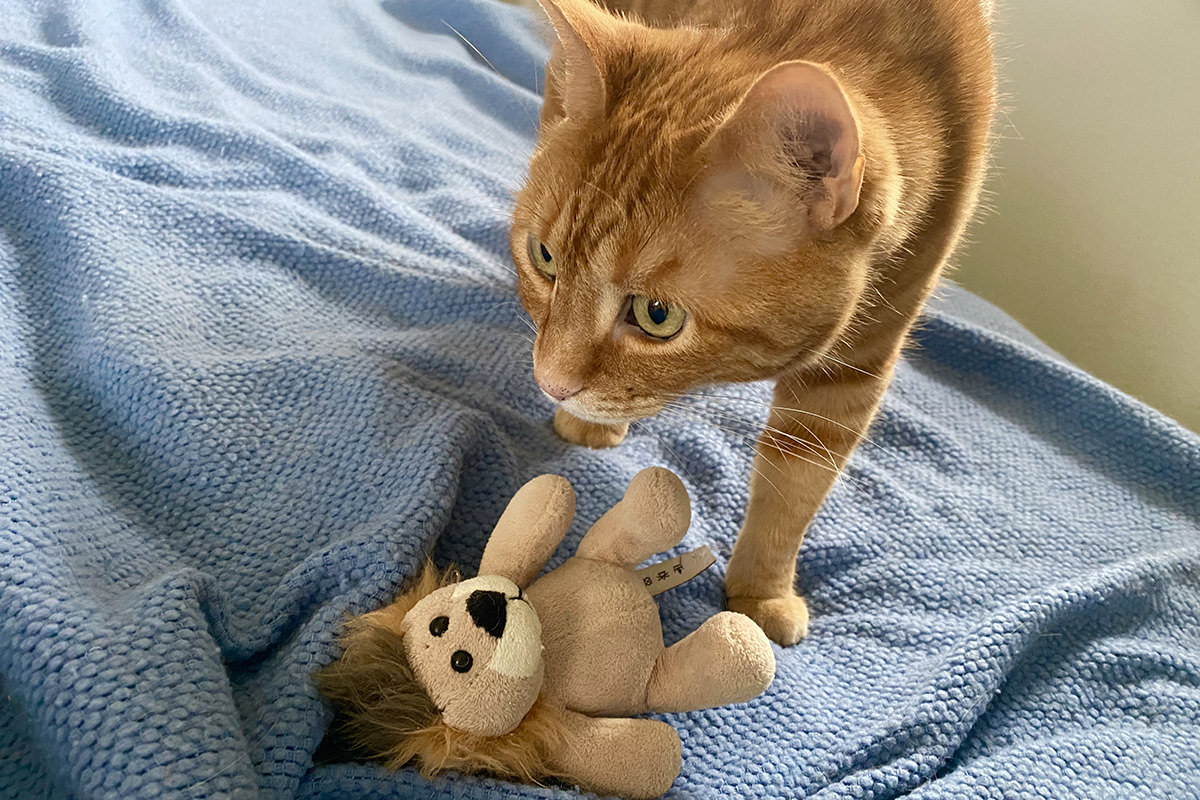 ---
JULY
• HOMEPOD IS SHIT AND APPLE IS THE WORST!
• Took a look at my favorite movie of 2020, The Old Guard.
• Said good bye to one of my heroes: Rest in Peace John Lewis...

Photo from Representative John Lewis via Facebook
---
AUGUST
• Waded deep, deep into politics... but it's okay because I relate it all to a movie.
• How big of a moron do you have to be to start renovations in the middle of a pandemic? Apparently it's this big right here.
---
SEPTEMBER
• Oh look! There's a raccoon party on my patio!
• Finally bit the bullet and got an Apple Watch...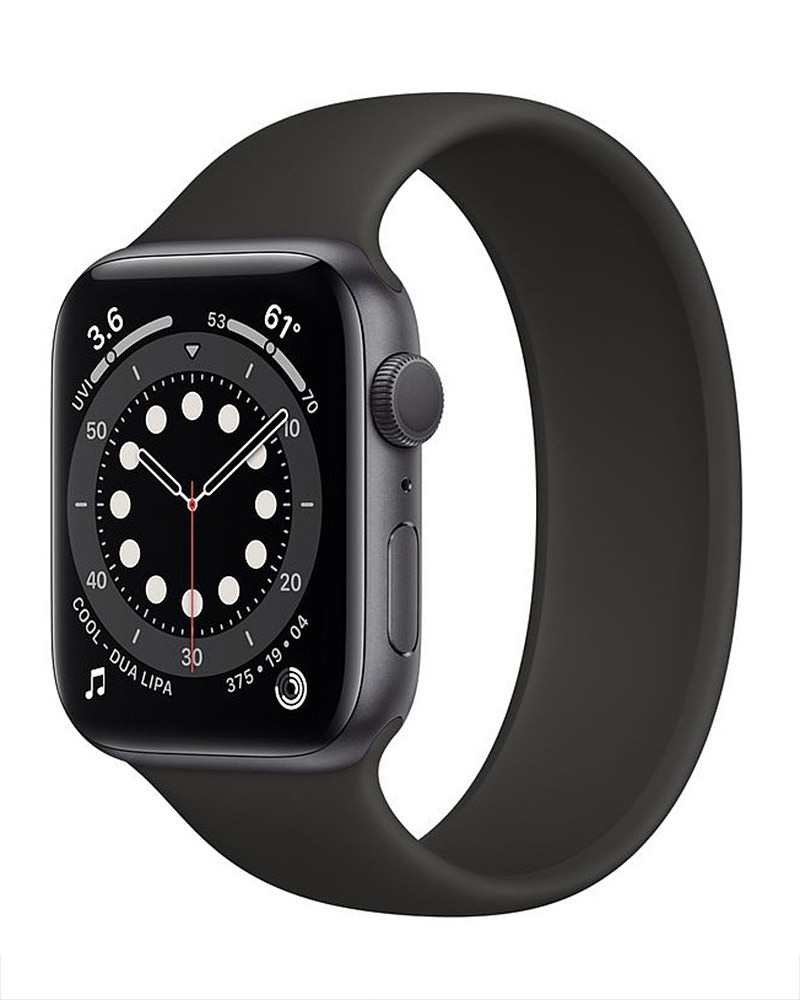 ---
OCTOBER
• Reflected on the passing of Eddie Van Halen, and learning to look with your heart...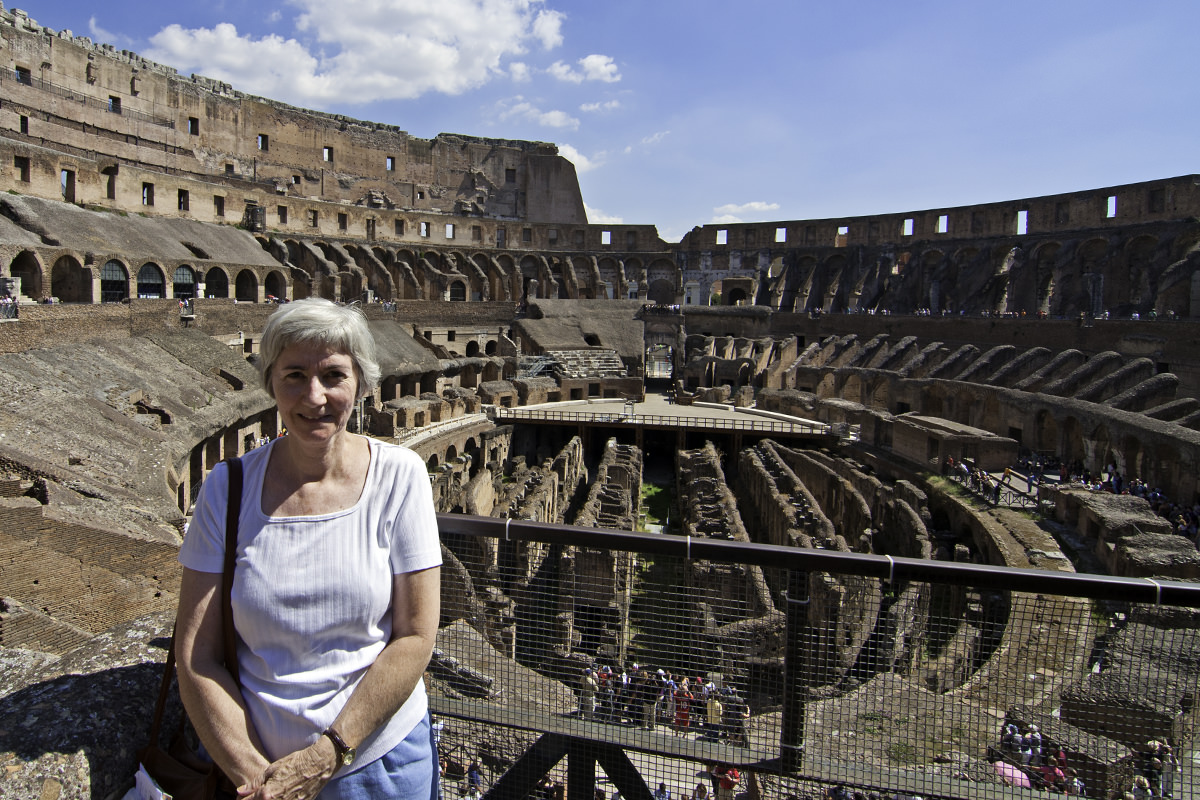 • Started a love affair with my new best friend: Monosodium Glutamate.
• it's the fall that kills you.
---
NOVEMBER
• That time I tried to show a spider some love and accidentally went outside in my underwear...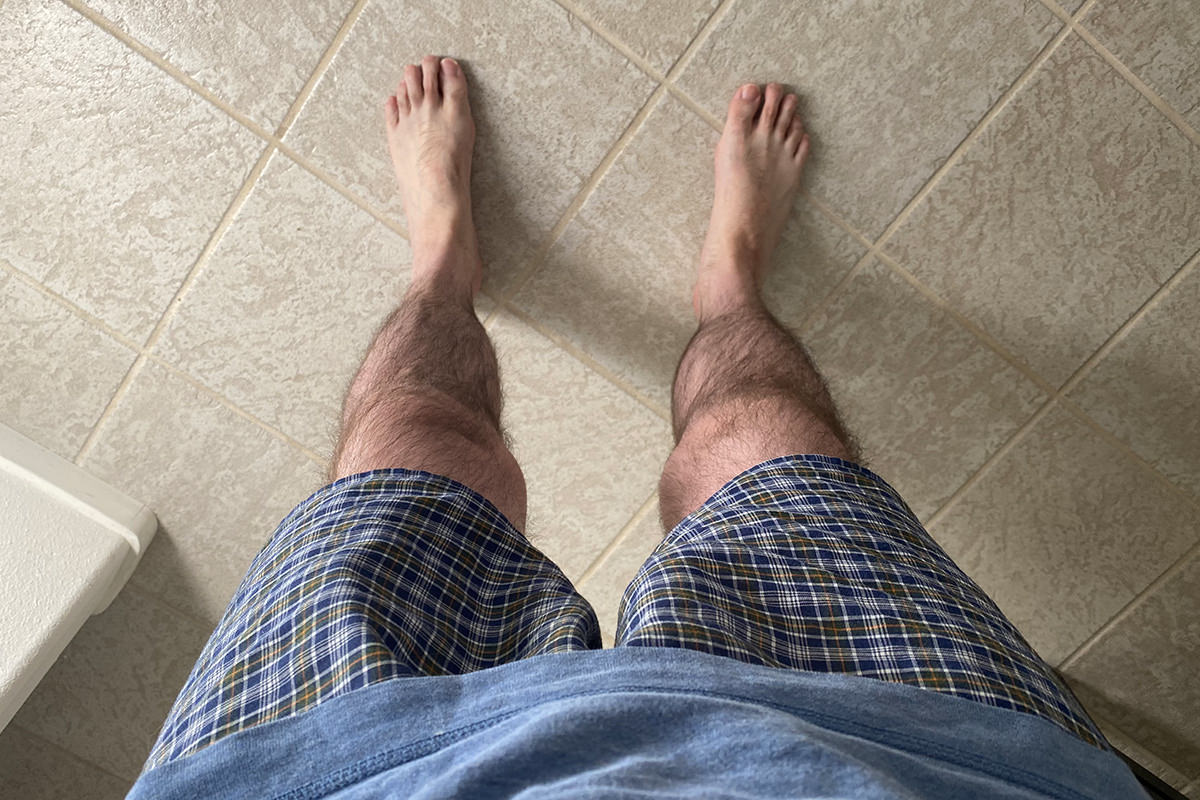 • Life of a Chinstrap Penguin.
• Ended up in a place where I never thought I'd find myself... buying a "phablet." But here I am with an iPhone 12 Max.
---
DECEMBER
• On the passing of David Prowse, I took a look at all things Darth Vader...
• Unleashed a flood of hatemail because I dared to show a still frame of two men dancing in Dashing in December, one of my favorite films of 2020.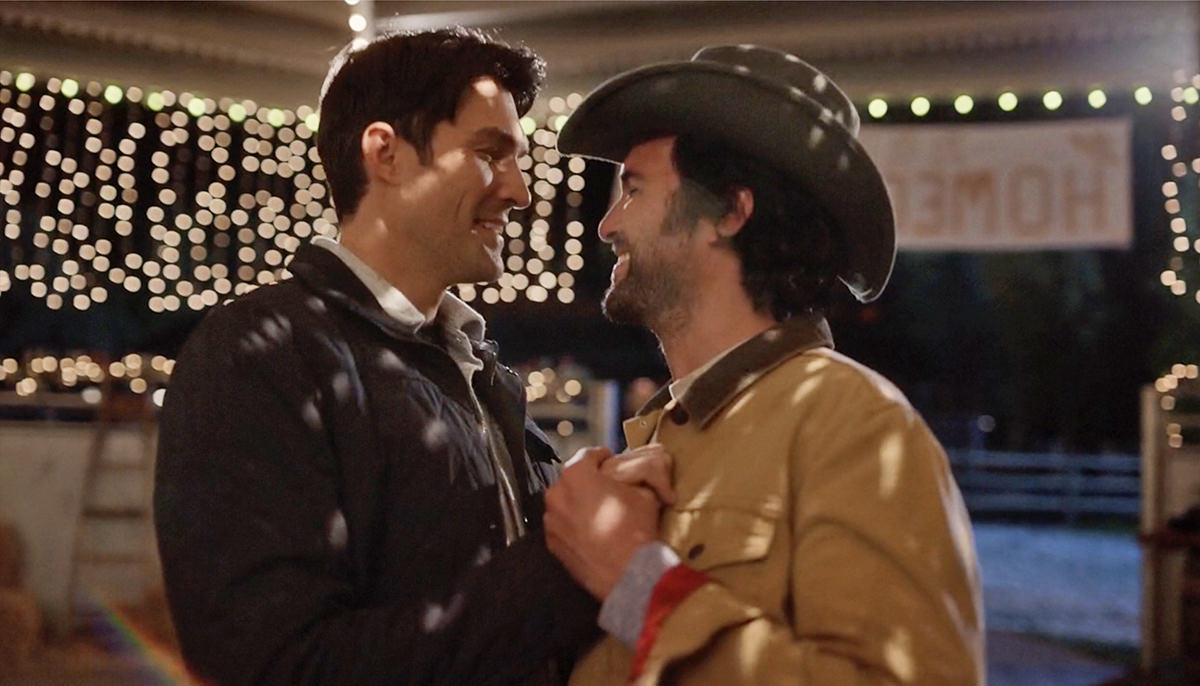 • Thank God I didn't show a still of them kissing.
• Took a look at how the COVID-19 vaccine works thanks to "Messenger RNA."
---
And that was the end of that. Not a very exciting year to be me. Or any of us, I'd imagine. See you again in 2021...
Posted on December 22nd, 2020

Because of my travels, I've been vaccinated many, many times. Going to Asia? Vaccinations. Going to Africa? Vaccinations. Get run down in France and are at a risk for tetanus? Vaccinations. And, of course, my mom had me fully vaccinated against polio and all that crap when I was a kid. And I've gotten a flu shot for the last several years too. I've had all kinds of crap injected into me because I trust the science that developed it and want to be safe.
And now there's the COVID vaccine. As I've said previously, you can bet your ass I'll be first in line to get that injected into me too. I am far, far less concerned about this vaccine than I have many of the others I've received.
Am I worried that the vaccine will "rewrite my DNA?" — No. That's a load of fucking misinformation bullshit spread by fucking dumbshits. Am I concerned that the COVID vaccine will give me COVID? — No. There's no COVID in the COVID vaccine and you can't get it that way. Am I worried the vaccine was "rushed?" — No. This kind of speed is what happens when science has all roadblocks removed. Am I concerned the vaccine might make me sick? — No. It's just an instruction set that teaches the body how to battle COVID then disappears. And THAT is what's actually pretty darn cool about how Messenger RNA vaccines work...

Oh yeah, baby. Inject me with that shit! Inject it nice and slow. Hit me up with some immunity immunity!
Better that than COVID.
Posted on December 21st, 2020

"Get used to disappointment."
— The Dread Pirate Roberts, The Princess Bride
If there's one thng I can count on, it's that any celestial event worth getting excited about will take place in the Winter when the region in which I reside is completely obliterated by cloud cover. It happens all the time.
This year it's the "Great Convergence of Jupiter and Saturn" which happens every 20 years, but hasn't been this close in nearly 800 years. The last time it was like this for us earthbound natives was March 4, 1226.
Foolish mortal that I am, I did attempt to take a look though.
What I wanted to see...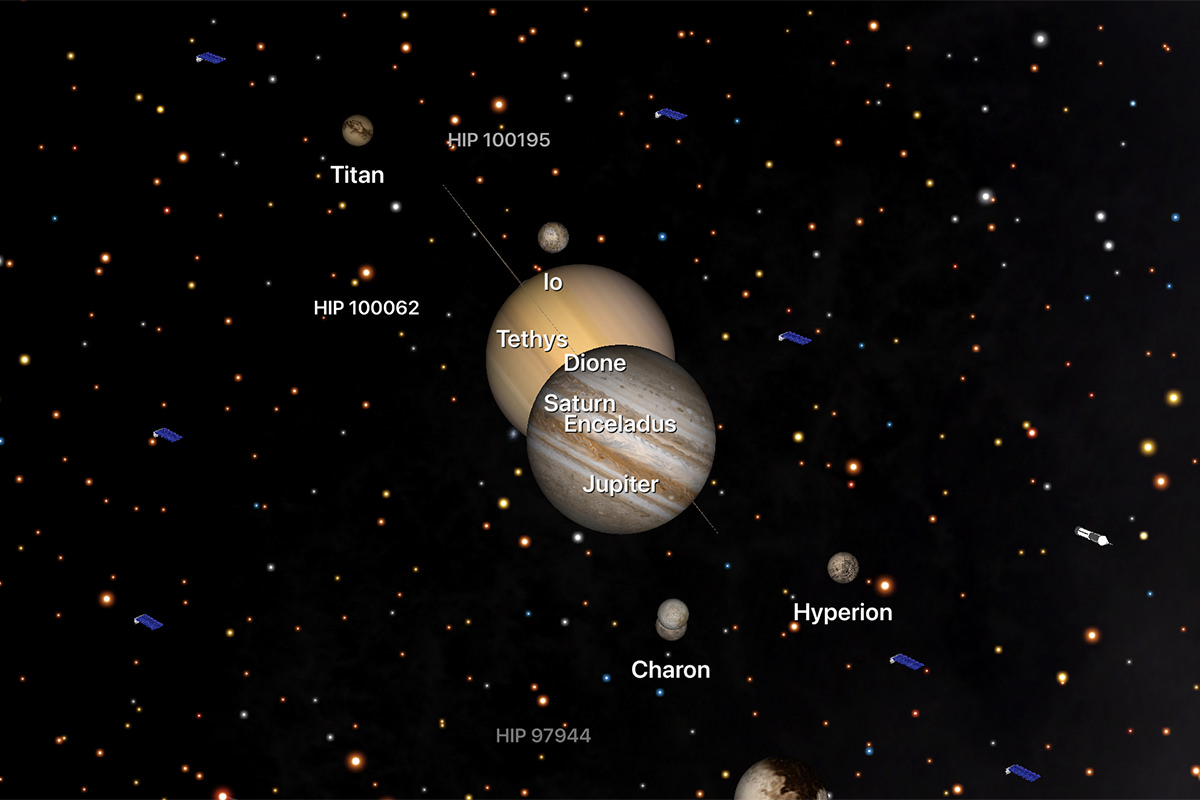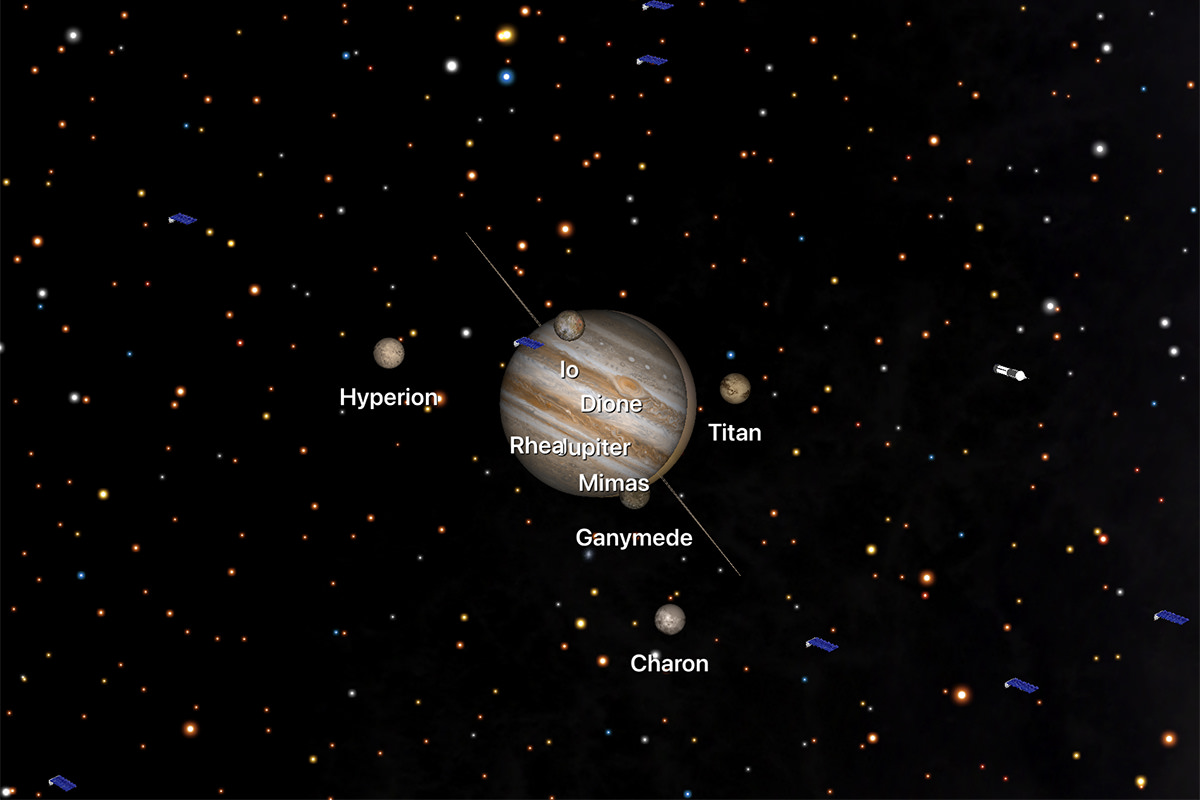 What I actually saw...



Typical. I don't know why I expect to experience anything but disappointment this year.
Or most years, if I'm being honest.
Posted on December 19th, 2020

Today would have been my mom's 76th birthday. Despite the fact that I tell myself over and over that this was a long life by a number of metrics... it still seems so short. Technically she died at 73-1/2 years old, but the person she was had been dying for years before then. That's the way dementia works.
It's impossible for me to overlook that the reason I have a Caturday at all today is because I got Jake and Jenny to keep mom company while I was at work. She was confused most of the time, but she seemed far less agitated when she was hanging out with Spanky, an abandoned cat we took in to save it from starving or freezing to death...
Never-before-shared video of mom sharing her popcorn with Spanky, who was such a great cat...
When mom's second-story apartment became too dangerous for her and I had to find a safer home, my intent was always to bring Spanky with us. Alas, he disappeared before I ever had the chance.
And so... a week after moving in, I was off to the Humane Society to adopt two feral rescues that warmed up to mom before they ever warmed up to me...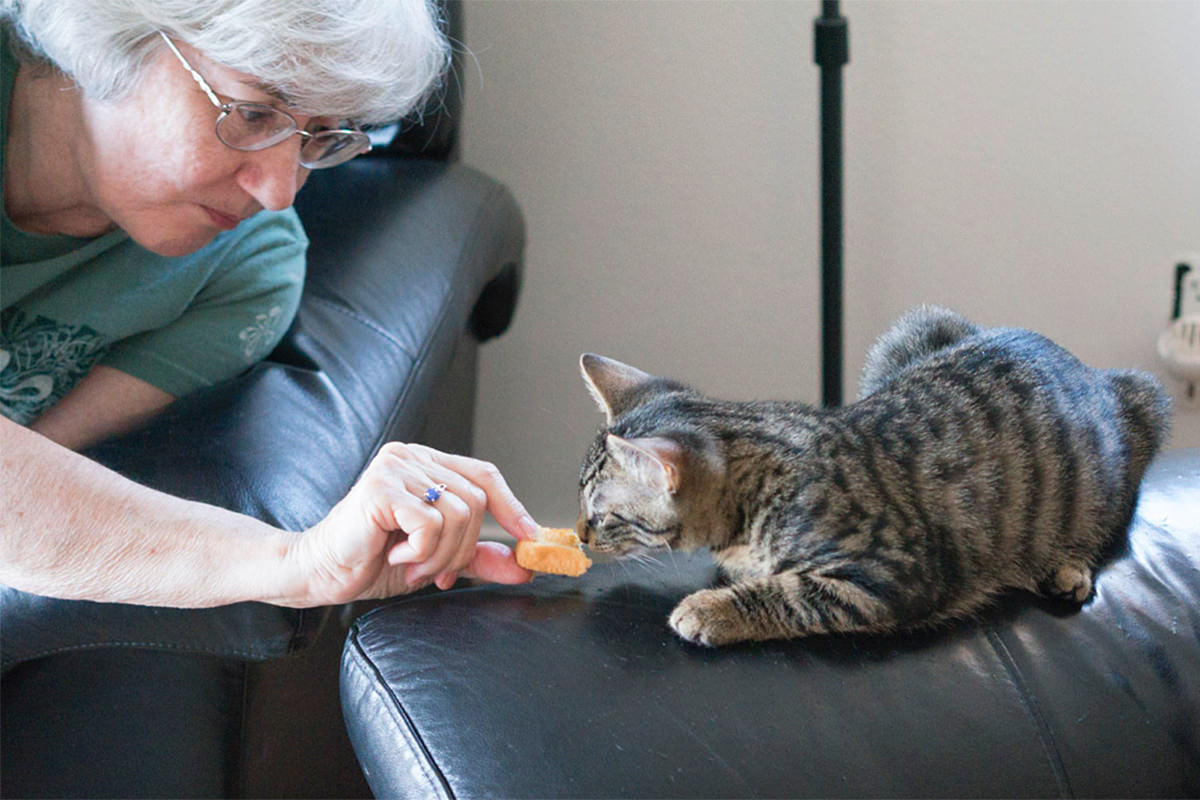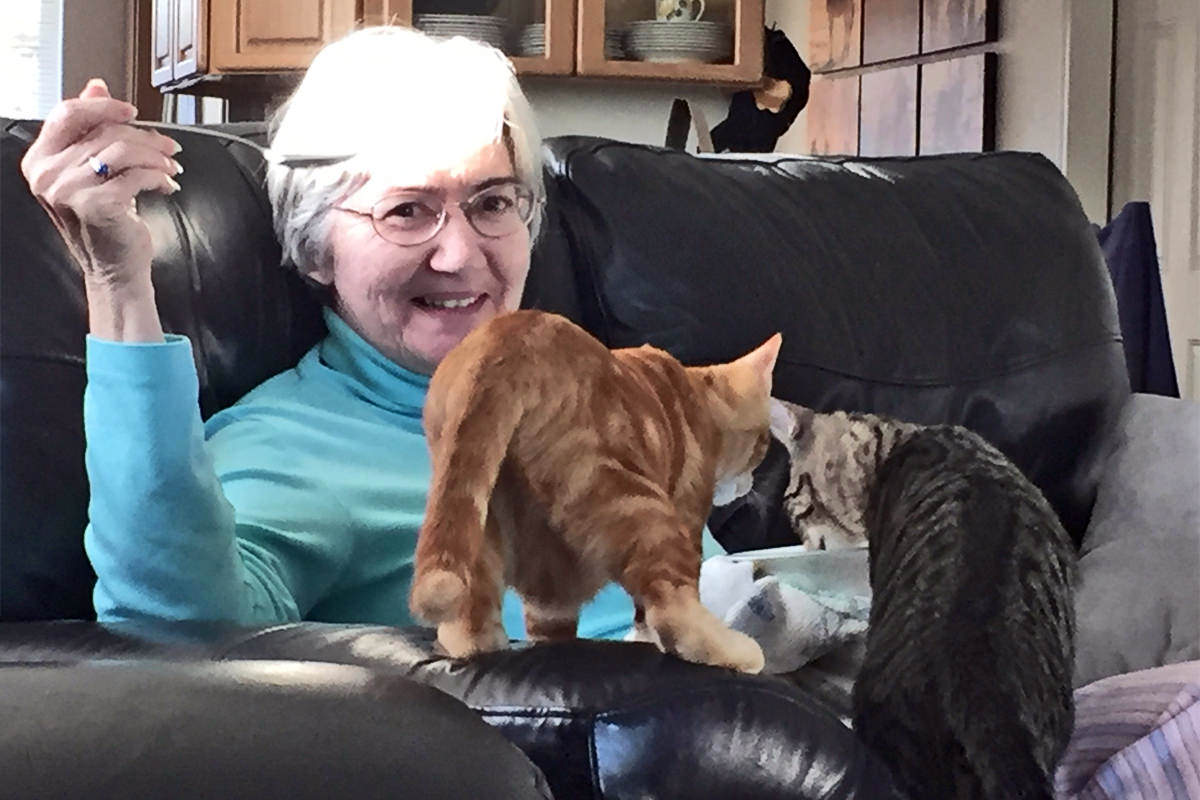 Her life was so much better with constant companions in it. I'd come home to check on her and find her curled up with the cats sleeping, or playing with them, or even just talking to them. They had one job... keep my mom occupied... and they did it perfectly.
After mom left, Jake and Jenny kept me going. And 190 Caturdays later, they're still keeping me going. More or less.
Check in with me tomorrow.
Posted on December 19th, 2020


I didn't think that this week would ever end.
Posted on December 14th, 2020

I've got a bit of a TikTok addiction going on, and finally had to admit to myself that I have a problem so I can limit the time I've been wasting on it. Now I give myself 15 minutes when I get up and 15 minutes before bed... though sometimes I pick it up while I'm waiting for a file to upload or clothes to dry or stuff like that.
It feels very much like wasted time that I could be using for something else... except not really.
Because my favorite thing to do with TikTok is look for recipes. I have grabbed a shocking number of meal ideas off the app and have made many dishes I've found there. Last night I made these Herb and Parmesan Crusted Potatoes, and they were magnificent...
I mean seriously delicious. So good that after I finished an entire carb-loaded plate full of them, all I wanted to do was run to the grocery store so I could buy more potatoes. Fortunately, I was too busy being a lazy potato to go get more potatoes because that cannot be a good way to lose my remaining lockdown weight.
My second favorite thing to do with TikTok is follow a bunch of woodworkers and home renovators to get tips on the projects I like to do. Since TikTok videos are so short... 15 seconds each (with up to four strung together for a total maximum of 60 seconds)... you are getting maximum efficiency out of your time investment. Unlike YouTube videos where people can pad them with stupid crap you don't need to know... or waste your time selling products and other irrelevant nonsense... TikTok has none of that. 99% of the time, it's just the information you're wanting. 15 minutes on TikTok can easily equal an hour on YouTube or recipe sites where the author posts stupid shit for pages about how this was the recipe their grandmother found while on a wine tasting tour in Tuscany and she gave it to you on her death bed but there was a page missing so you had to spend a week looking through all of her paperwork until you found it but the information was in Italian so you had to write to your Uncle Giuseppe to get it translated and he's doing so great with his two kids all grown up and married and it breaks your heart because your own kids are growing up so darn fast and you know that you're only getting a few more summers at The Cape until they are married with children of their own and then you'll be a grandmother and you hope that they call you "Nana Kate" but you aren't named Kate at all your name is Jenna and that's a totally different story for a different recipe because, boy you're going to want to cook this right away so I'll just get right to the ingredients and instructions but, before I do, I just have to tell you about the time I went clamming on the beach and got so sunburned...
Cannot tell you how many times I've wanted to throw my laptop against the wall while scrolling through recipes because ABSOLUTELY EVERYBODY thinks that their life IS JUST THAT INTERESTING.
Unlike me, of course, who has such an interesting life that I put it on the internet daily.
But in a blog where that kind of nonsense belongs!
Posted on December 6th, 2020

I may be spending my day celebrating, but that doesn't mean I've forgotten about this blog... because an all new Bullet Sunday starts... now...

• Happy Birthday! Jake and Jenny were feral rescues, so their birthdate is kinda-sorta estimated. I think. Maybe the person who found them knew the exact date and reported it when they got to the Humane Society, I'm not sure. In any event, December 6th is what's on all their paperwork and their insurance, so this is the day I wish them a Happy Birthday. And this year I am actually home to tell them "Happy Birthday" in person, which is rare. They weren't available for adoption until they got out of foster care and were fixed, and that was February 16th, 2016 (meaning these photos are of them when they were 2 months and 11 days old)...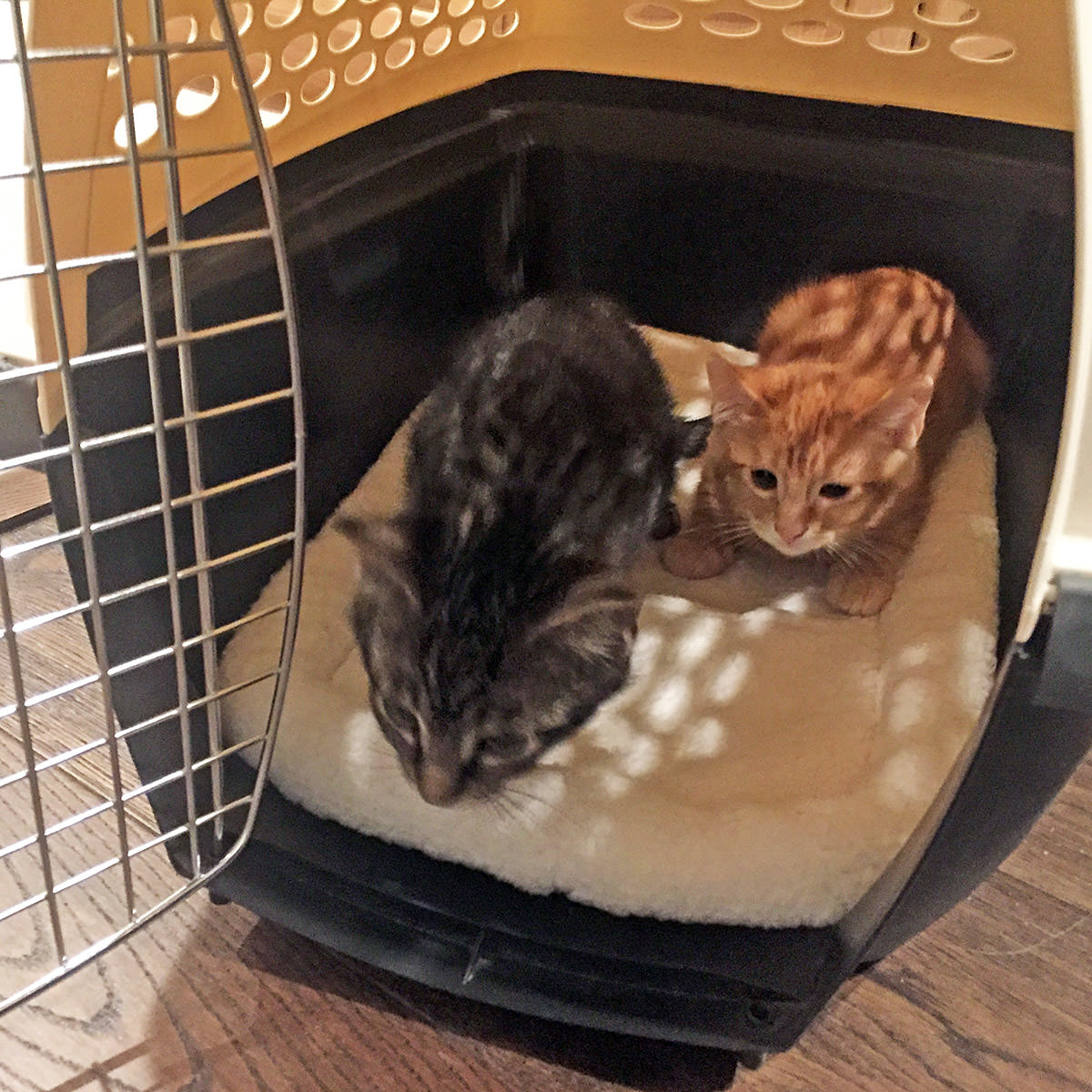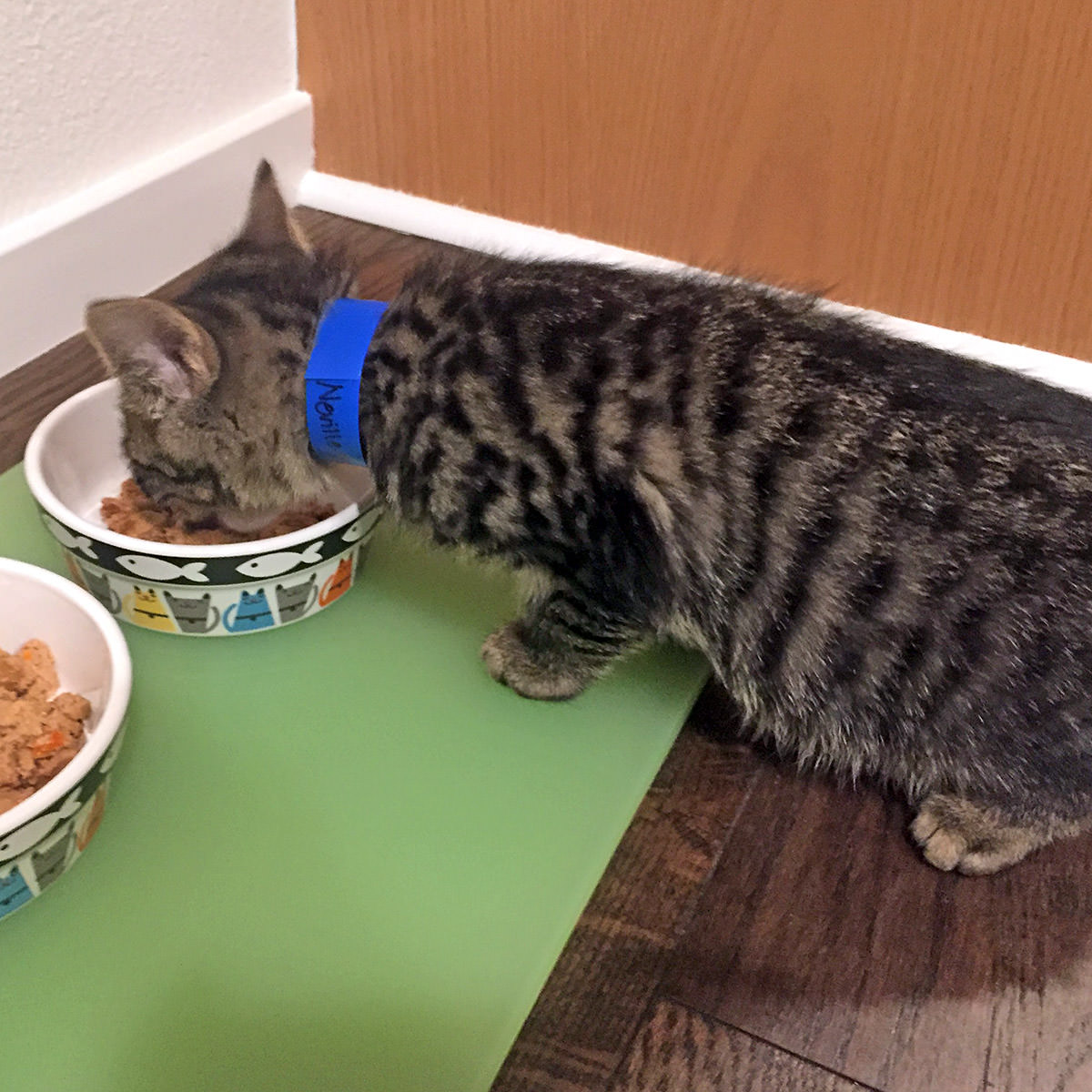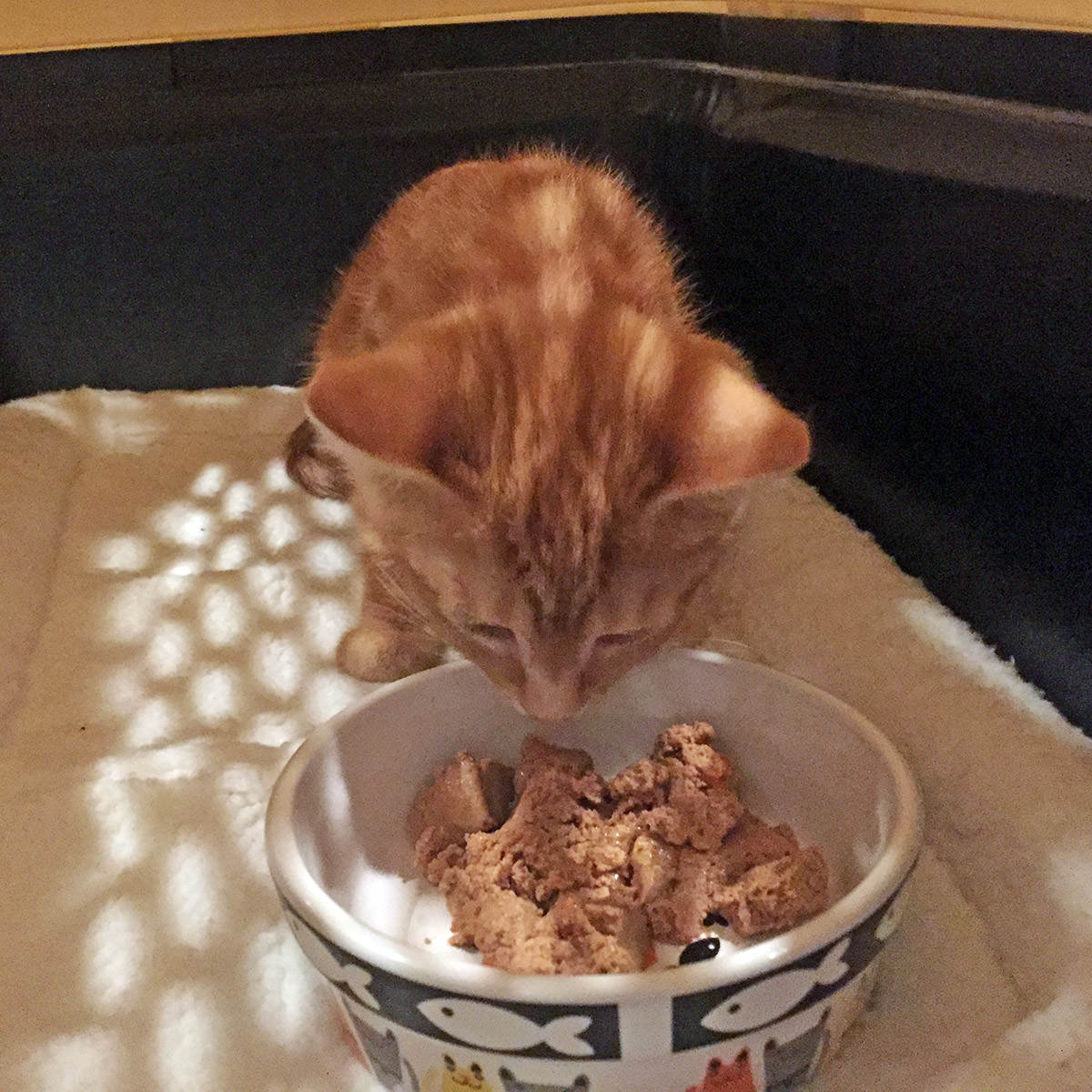 They were both so scared that it took weeks before I was even allowed to touch them. Most of their time was spent hiding under the couch. Jake was easily motivated by food (and still is) but Jenny took much longer because she's so much more cautious (and still is). Adopting them remains one of the best things I've ever done, so happy birthday to my amazing cats!

• AutoSleep! Speaking of my cats... at 3:30am I was awakened by Jake really struggling with a hair ball. My cats rarely have hair balls since I brush them regularly, so I got up to make sure he's okay and clean up the mess. I would have thought that I dreamed it all, except I've been using the AutoSleep app with my Apple Watch and can verify exactly when I got up...
AutoSleep is an app that has all the data that Apple's own Health app is missing... like the most basic of information, HOW MUCH SLEEP DID I GET? Health just gives you a start and a stop time, leaving you to have to mentally calculate it out, which is plain stupid. AutoSleep does so much more in addition to basic functions, which makes it well worth the $5 price tag, and I highly recommend it for Apple Watch owners who wear theirs to bed at night.

• Dysfunction? Since there are so many assholes still not willing to mask up to stop the spread of COVID, maybe this will motivate them... Another Reason to Wear a Mask: COVID-19 May Cause Erectile Dysfunction. We can only hope. Thanks to way too many people not being careful and acting like the pandemic isn't real... and even more of these people getting together for Thanksgiving despite the risks... hospitals are already starting to reach maximum capacity...
This doesn't just affect people who have serious COVID-19 symptoms and will die without hospitalization, it also affects anybody who get a treatable health problem... like a heart attack... who can't get into a hospital because all the beds are taken by COVID patients. Stop being an asshole. This virus doesn't just kill old and sick people, it can kill anyone. A vaccine is just around the corner (along with even more incredible treatments in the pipeline) and everything can just wait.

• Weight! On November 19th, I reached the heaviest I've ever been... 192 lbs. Usually I try to stay at 170 lbs. and not exceed 180 lbs. because that's when I feel my best, but gave myself a pass because of COVID shit happening. But enough was enough, and I started trying to eat sensibly again. No more Family Size Bag of Lay's Potato Chips in a single day... no more Pop Tarts for breakfast... no potato salad at midnight. Two weeks later I'm down to 186 lbs., which means I've got 16 lbs. to go to get to my goal weight. It's shocking to think that I managed to put on 22 lbs. since March, but when you sit around the house doing fuck-all day after day, I guess that's what can happen. I need to eat better and be more active, because I'm getting old enough that the weight doesn't fall off as easily as it used to. Bring on that vaccine! I want my life (and body) back!

• Mulan? Good Lord is the live-action Mulan a boatload of shit. Very, very beautiful and pretty... but shit. Thank heavens I didn't pay the $30 to see it early... which I was this close to doing because I love the Disney animated classic original so much. The story doesn't even make sense anymore. And they left out Mushu, which is just madness when they've given her magical powers from The Matrix which makes the whole thing fantasy anyway...
Ugh. What a waste of money that could have been put into another Star Wars series or Marvel Studios series for Disney+.

• HEADLINE! Warner Bros. Smashes Box Office Windows, Will Send Entire 2021 Slate to HBO Max and Theaters — In an unprecedented announcement, the studio will send 17 films — including The Matrix 4, The Suicide Squad and Dune to its streaming service for 31 days the same day they hit theaters.
Look, as I've stated many, many times, I absolutely hate the "theater experience" any more. Between people texting and talking and letting their kids run around and generally being assholes, it's about the worst form of "entertainment" there is, and I'd rather do just about anything else for fun. The only movies I see in theaters are those that I can't wait for (like Marvel Studios films). Otherwise? No thanks. So, for obvious reasons, I am thrilled by the news that I will be able to watch Dune and The Matrix 4 at home with an HBO Max subscription. But, on the other hand, I wonder what this means for those massively expensive blockbusters that I love. Will they even be able to be made any more if theaters don't exist? My guess is that they will still make them because A) Streaming services are already paying insane amounts of money for movies... B) Special effects are getting cheaper, and expensive actors can be replaced if they refuse to work within the new budgets... and C) This is where the future was headed all along as the home viewing experience gets better and better. So I dunno. I am certainly not rooting for theaters to die off completely... I think they still have a role to fill... but I'm not going to complain about not having to suffer through a theater for the movies I want to watch, that's for sure.

• HEADLINE! Elliot Page, Oscar-Nominated 'Juno' Star, Announces He Is Transgender. — Hi friends, I want to share with you that I am trans, my pronouns are he/they and my name is Elliot," Page wrote in a statement that he posted on Tuesday
And good for him. I'm thrilled when somebody figures out who they are and what it takes to live their best life at a cost of $0 to me. Because this is not about me! Who Elliot Page is has absolutely zero effect on my life what-so-ever. How great is it that he's got it all figured out, because many people never do. My gender identity was a cakewalk. I'm a man. I've always felt like a man. My genitals align perfectly with who I am at my very core. I've only ever been attracted to women. I've only ever had sex with women. And I can't imagine somebody telling me that I can't be who I am... just like I can't imagine somebody feeling entitled enough to tell Elliot Page who they are either. Whether you accept it or not, transgender persons exist. And when they have the strength to come out to the world, it will undoubtedly save lives. Far too many transgender kids are killing themselves because they can't picture a world that they could ever exist in. Elliot Page shows them that they can.

Now it's time to stop slinging bullets so I can go serve Ocean Fish Pate "birthday cakes" to my fuzzy kids. Be safe, everybody.
Tags:
Apple Stuff
,
Apple Watch
,
Bullet Sunday
,
Cats
,
COVID-19
,
DaveLife
,
Movies
,
News
,
Pandemic
,
Television
Categories:
Apple Stuff 2020
,
Bullet Sunday 2020
,
Cats 2020
,
DaveLife 2020
,
Movies 2020
,
News – Politics 2020
,
Television 2020
—
Click To It:
Permalink
—
2 Comments: Click To Add Yours!
Posted on December 4th, 2020

I've been dealing with a persistent winter roof leaf for the past several years. When I first moved in, I thought the drops of water on my kitchen floor were being left by the contractor crew renovating my home. The next year I blamed it on the cats playing in their water dish. The next year I woke up to water pouring down through a lighting fixture, and was mortified that I had a major roof leak. For the next three years I tried everything... scraping snow off the roof... filling in the valley channel with FlexSeal... and back in October I even ran additional heating cables above the area giving me trouble...
But it didn't solve anything. I'd still wake up each morning and have to clean a small puddle of water off my floor and wipe up the water above my ceiling fixture so it wouldn't mildew. Finally I managed to find a roofing guy to come out and take a look.
Imagine my surprise when I found out it wasn't the roof. It was a leaky pipe.
Which meant a call to the plumber so he could come out and take a look. And, sure enough, he was able to look up through the lighting hole in my ceiling and confirm that it was a nice long split along the kitchen venting return pipe. Unfortunately it was not something that could be fixed through the lighting fixture hole. He had to rip out a big chunk of the drywall in my ceiling...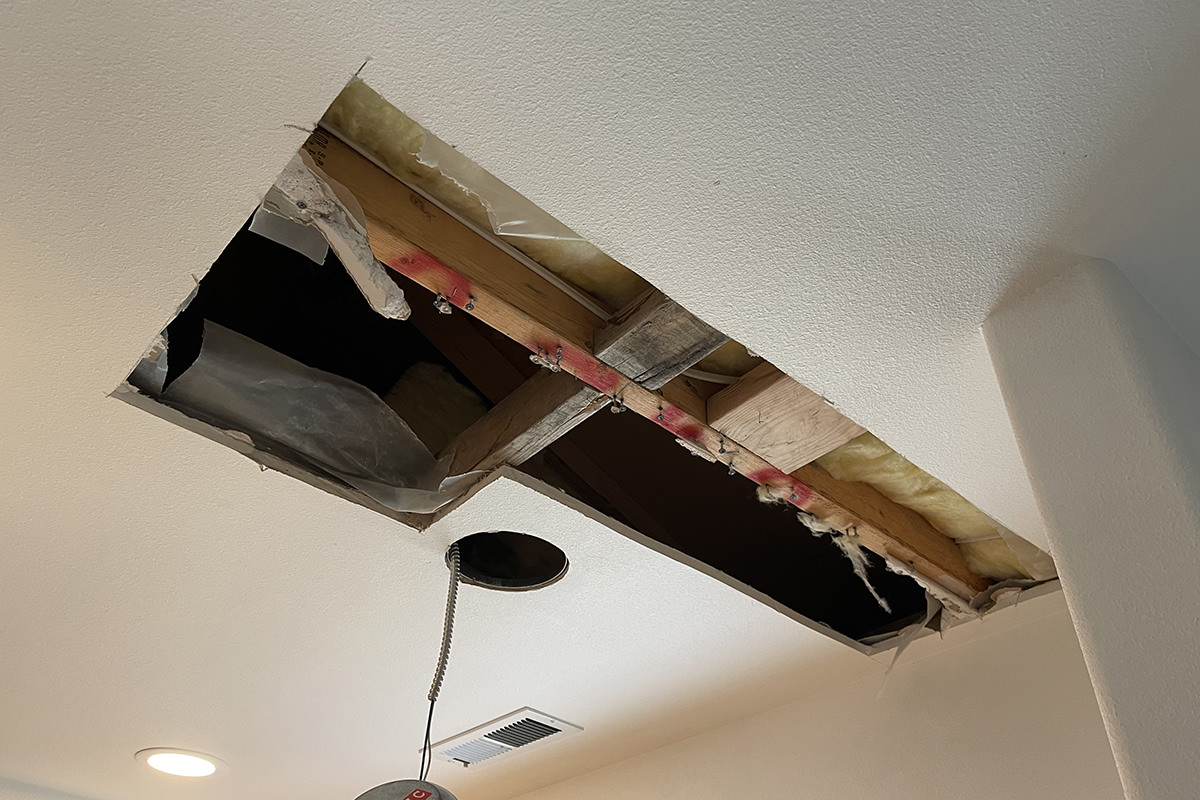 The pipe wasn't just cracked, it was really cracked. The split was over a foot long. For whatever reason... whether it's freezing or condensation or whatever, this wasn't an issue except in the Winter. The rest of the year, there was no leak to be had. Fortunately it was just venting and not a pipe actually carrying water. That would have been disastrous, likely flooding the entire ceiling in my kitchen and causing a collapse.
The hole left by the repair looks worse than it is. That's actually a pretty easy repair to make. I've done many a drywall project, and have all the tools to fix it. What I don't have is a way to transport sheetrock, and a texture gun. And so... I'm going to get a repair estimate from a restoration and repair company. If it's not outrageous, I'll just have the HOA pay somebody else to patch it up. If it's insanely expensive, I'll take care of it myself in the Spring. In the meanwhile, I've just piled the insulation back up there and stapled up some cardboard to save on heating bills.
I am once again shocked at how expensive it is to hire a plumber. To repair the pipe was $715.41... which is kinda crazy. But, once again, plumbing is an area where I am not going to gamble with a DIY repair. Since I live in a condo where I am only responsible for what's within the sheetrock-to-sheetrock space of my home, it's not like I'm having to pay for it. Well, technically I am... my HOA fees have to be paid every month... but I'm not the one cutting the check this time, thankfully.
This morning when I woke up to feed the cats I first ran to look at my ceiling.
No water on the cardboard covering. No puddle on my floor.
Just two very anxious cats wanting me to hurry up and feed them.
Kinda makes me regret that I didn't take care of it sooner, but since I couldn't diagnose the problem I never knew what it was I was supposed to be taking care of. Oh well. There were no mold or mildew issues, the problem was relatively minor, and all's well that ends well.
Weird how 2020 had conditioned me to anticipate a catastrophic issue that costs $10,000 to fix. I had almost forgotten how it feels to have something not turn out worse than expected.
Posted on December 3rd, 2020

"A gentleman always opens the door for a lady." — Grandma Marie
My grandmother worked at a five-and-dime in town. Before each school year she would tell me (and eventually my brother) I that she would buy us a toy OR buy us school supplies. I could be wrong, but I believe I always picked the school supplies. Looking back, I should have taken the toy, because my parents were legally obligated to provide school supplies... but I was responsible at an early age and liked the idea of being able to pick out my own stuff. Posted at the store was a list of supplies required for your grade, and we'd go through the list together until I had everything I needed. Then I'd get to write my name on everything, which was almost like having a toy.
My maternal grandmother was an interesting woman. She was the first of seven sisters (Catholics, amiright?) and had a brother as well. Which meant a significant portion of her life was spent helping to raise her younger siblings. She was there as each of them came into the world... and, remarkably, she would survive long enough to be there as each of them left it. She was loving, kind, honest, hardworking, and made the best apple pie you've ever tasted. I grew very close to her over the course of my time on this earth and was holding her hand when she died. She was one of those people who fills such a huge part of your life that you don't know how to survive without them when they're gone. The gaping wound I suffered after her passing will never heal.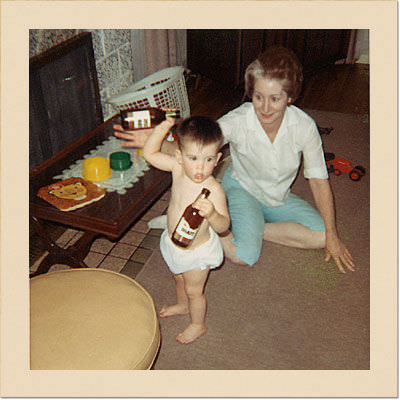 Grandma helping me with my drinking skills during those early years.
When I had sold movie rights for one of the books I had worked on (don't get excited... like most projects in Hollywood, it went absolutely nowhere) I was flying to L.A. once or twice a month to consult on the project. A couple times I took my grandmother with me and flew into San Diego. That way I could drop her at my uncle's house on the way up to L.A. so she could see her other grandkids. On her first trip I rented a convertable because the forecast was amazing in the way that only Southern California summers can be. We had just gotten to the beautiful red machine that would be our ride when I remembered that I had left the paperwork behind. It took me a couple minutes to run and get it, so I was surprised to see that my grandmother was still standing next to it when I got back.
"I'm sorry grandma, I didn't know they had locked it!"
"I don't know if it's locked, I was waiting for you to open the door."
Oops. I had made the grievous error of not opening it for her before leaving. Once I opened the passenger side door and got her settled, I hopped in the driver's seat and said "Do you remember that you were the one who taught me to open a door for a lady?" — "Yes, but apparently I didn't do a very good job!" It was one of those sick burns where she said it as a joke so as not to make her favorite grandchild (=ahem= ME, because I was her first!) feel bad... but she was 100% serious under the surface.
I was fairly young when my grandmother had taught me to always open a door for a lady. In some cases, when the door was heavy, I had to have help. But it was one of those things that became fun for a young child to do, so eventually it stuck. After a while it just got to be habit. A good habit (for once).
It's such a habit that the way that it finally sinks in that a relationship is over is when I go to open the passenger side door for her a couple times... and she's not there.
After a particularly brutal heartbreak I went to the passenger side door as I had a hundred times before... once again remembered that she had broke up with me... and broke down in tears in the JC Penny's parking lot.
But even worse than that, of course, was after my mom had to leave. I went to open the passenger side door after taking her to the hospital and being told she couldn't come home again. I went to open the passenger side door when I would visit her. I went to open the passenger side door after dropping her off at the care facility where she'd live out the rest of her days. I was always opening the door for her in the years I was taking care of her and didn't know how to stop.
Last night I went to open the passenger side door for her after picking up a prescription at the pharmacy. I don't know why. She's been gone for over two years. Any time I had to go out I would take her with me to get her out of the house and we made many, many runs to the pharmacy for her medications. So maybe something in my brain got crossed and I thought the pharmacy run was for her? No idea.
After I moved mom out of my house, my brain kinda broke down. I had been taking care of her for so long that I didn't quite know what I should be doing with myself once she was gone. It's quite possible that I never recovered fully. It's quite probable that I never recovered fully. And so I suppose things like this are going to happen.
Which sucks in some ways... but is kinda profound in others. I am so very lucky to have had the privilege of opening doors for these two amazing ladies in my life.