Posted on July 1st, 2021

And... just like that... the year is half over.
And on a frickin' Thursday of all days. After having 2020 pass so slowly thanks to a COVID-mandated hallscape, we're back to time flying by again, I guess?
Posted on June 29th, 2021

As anybody who's been reading this blog for a decade or so already knows, I put money aside each month so I can save up for Black Friday. That's when I buy just about everything, because you can pretty much double your money by taking advantage of sales and such. But last year I started dividing my money between Black Friday and Amazon Prime Day because the sales just keep getting better and better after being pretty crappy for years (I'm convinced that "Prime Day" was quickly becoming a dumping grounds for crappy products that people can't manage to sell any other time of year).
But anyway...
Here's what I blew my luxury savings on.

ROOMBA i6+ SELF-CLEANING VACUUM ROBOT $700 (reg. $1,150)
This was pretty much the only thing on my "MUST-HAVE LIST." Last year it went on sale but I didn't have enough money saved to get it. This year I was prepared. Like my other robo-vacs, I will be naming this one Carl. Old Downstairs Carl died and I had been using Upstairs Carl for both floors, but not very often. The big plus for this New Carl is that he will automatically empty himself. The dirt is sucked out into a storage bin that you only have to empty every month or so (or every day if you have shedding cats like I do, probably). Nice. He also has a few improvements over Old Carl. First of all, he cleans in straight lines instead of bumping around all over the place randomly (well, he still bumps around, but it seems more like finding his way than random). Second of all, he can map out individual rooms and respect "no-go" areas that you can set up (like the cat feeding station I built). I will make an entry about New Carl after a few days once I've had a chance to see him work for a while. Looks promising!

Waterpik Water Flosser in Aquarius Blue $40 (reg. $70)
I've always wanted a Waterpik, but it seemed like such an extravagant expense given how cheap dental floss is. I was still on the fence as to whether the $30 savings was enough to pull the trigger... until I saw it came in blue and not just the sickly white color. Sold! It hasn't arrived yet. I think it's lost. I'll wait a few more days until I cry to Amazon about it.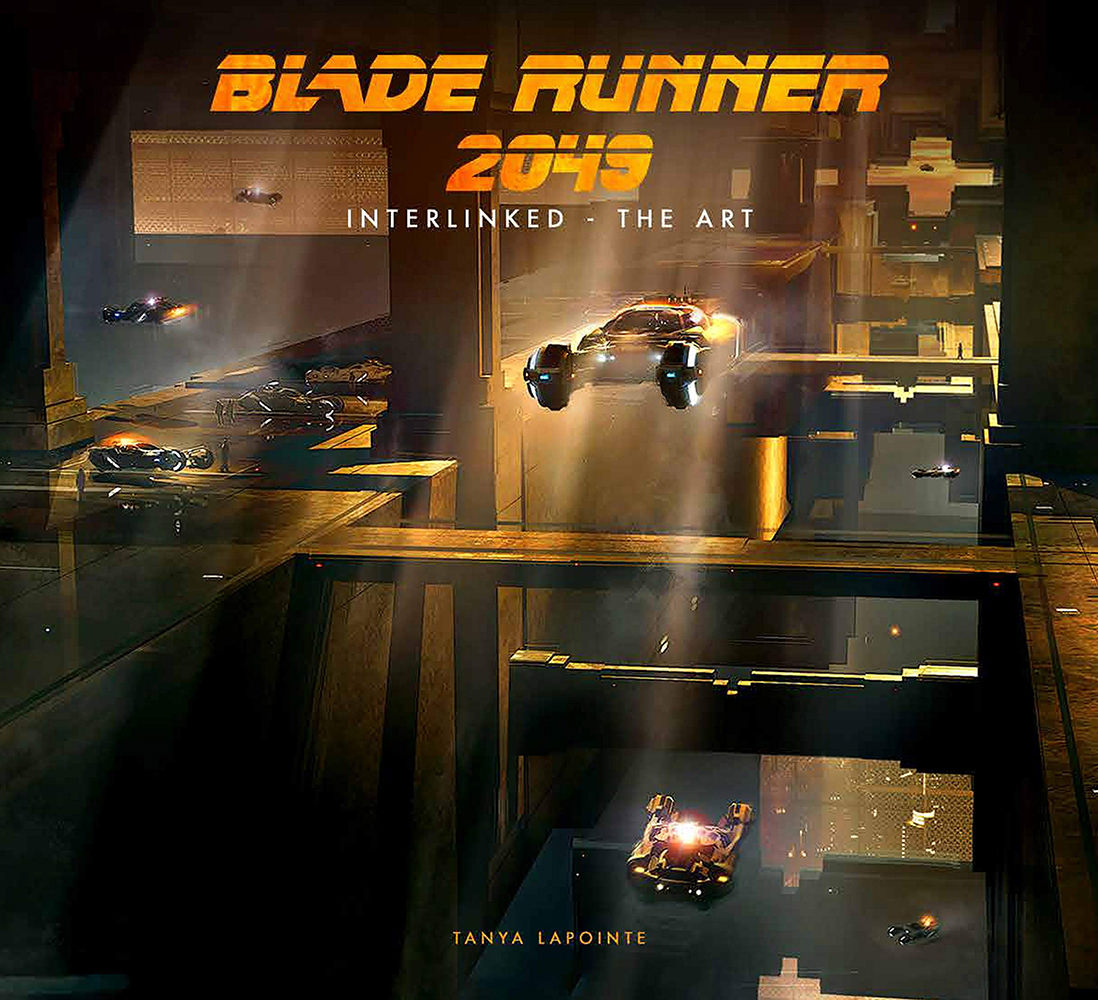 Blade Runner 2049 - Interlinked, The Art $19 (reg. $29, list $50)
This year Amazon once again had a "Small Business Spotlight" where if you buy $10 or more from their small business partners (yay! new flakey salt!), they'll give you $10 to spend. This companion book to The Art and Soul of Blade Runner 2049 completes my book collection of one of the most fascinating films I've seen in recent years. Which is to say that I obsess over the movie and can't read enough about it. The original film seemed impossible to follow, but Denis Vileneuve nailed it (which makes me more than anxious for his Dune reboot). This book takes a look at the concept art that was created for the movie and it's glorious. I was poring over every page with wonder and amazement at just how much thought went into the world that was created/expanded. It fits right in on my shelf of other movie art books, and doesn't overlap much with The Art and Soul of Blade Runner 2049, which is nice. I really hope that they stop releasing books about this movie, because I would absolutely buy them! I'm running out of room on my bookshelf though!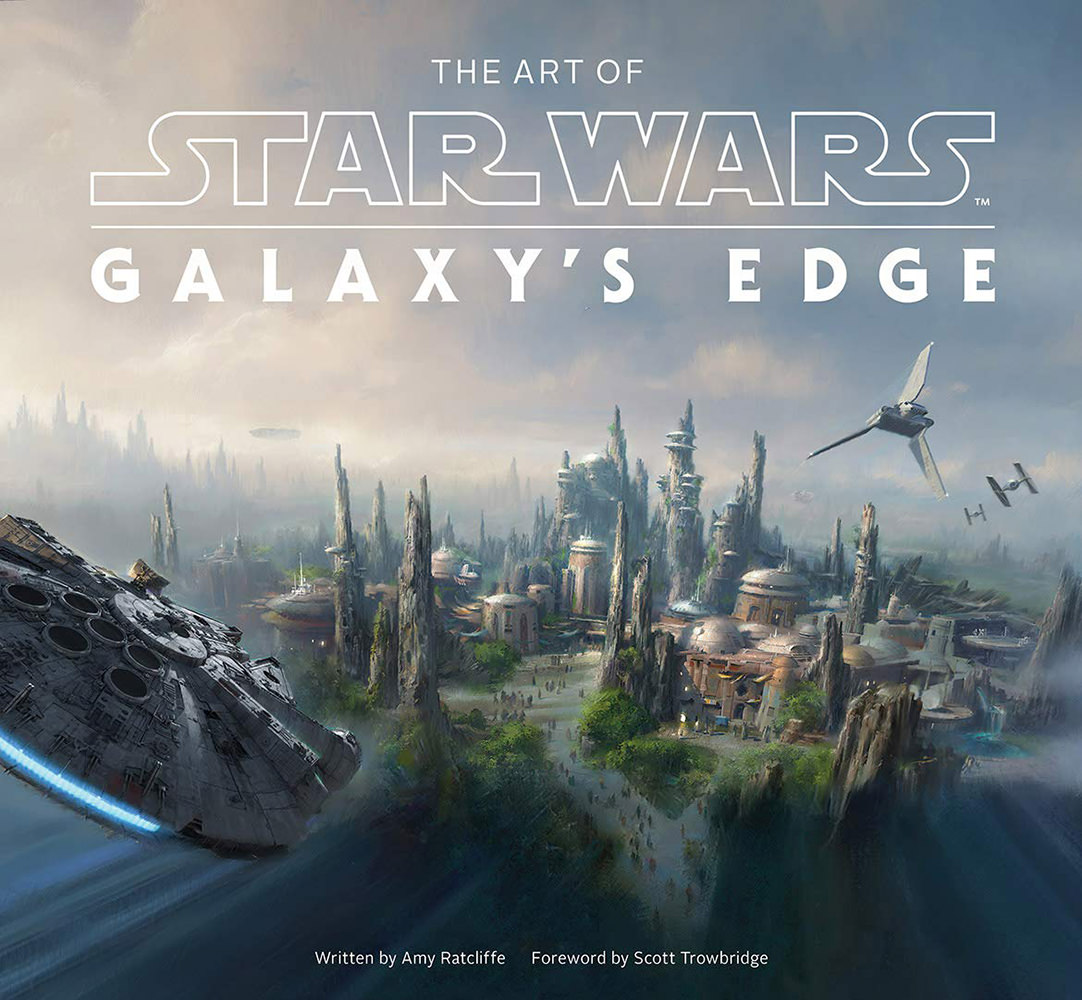 The Art of Star Wars: Galaxy's Edge $18 (reg. $28, list $50)
In addition to the small business credit I used for the book above, I also got a promotional credit of $10 for reloading my Amazon Gift Card balance with $40 (talk about a no-brainer!), which I used on this art book which goes behind the scenes of "Star Wars Land" at Disneyland and Walt Disney World. I am a huge, huge fan of both Disney and Star Wars, so seeing not only how they designed Galaxy's Edge... but also how they designed the rides you'll find there... is pretty great, as I knew it would be. Especially when it came to designing Coca-Cola that exists in a galaxy far, far away!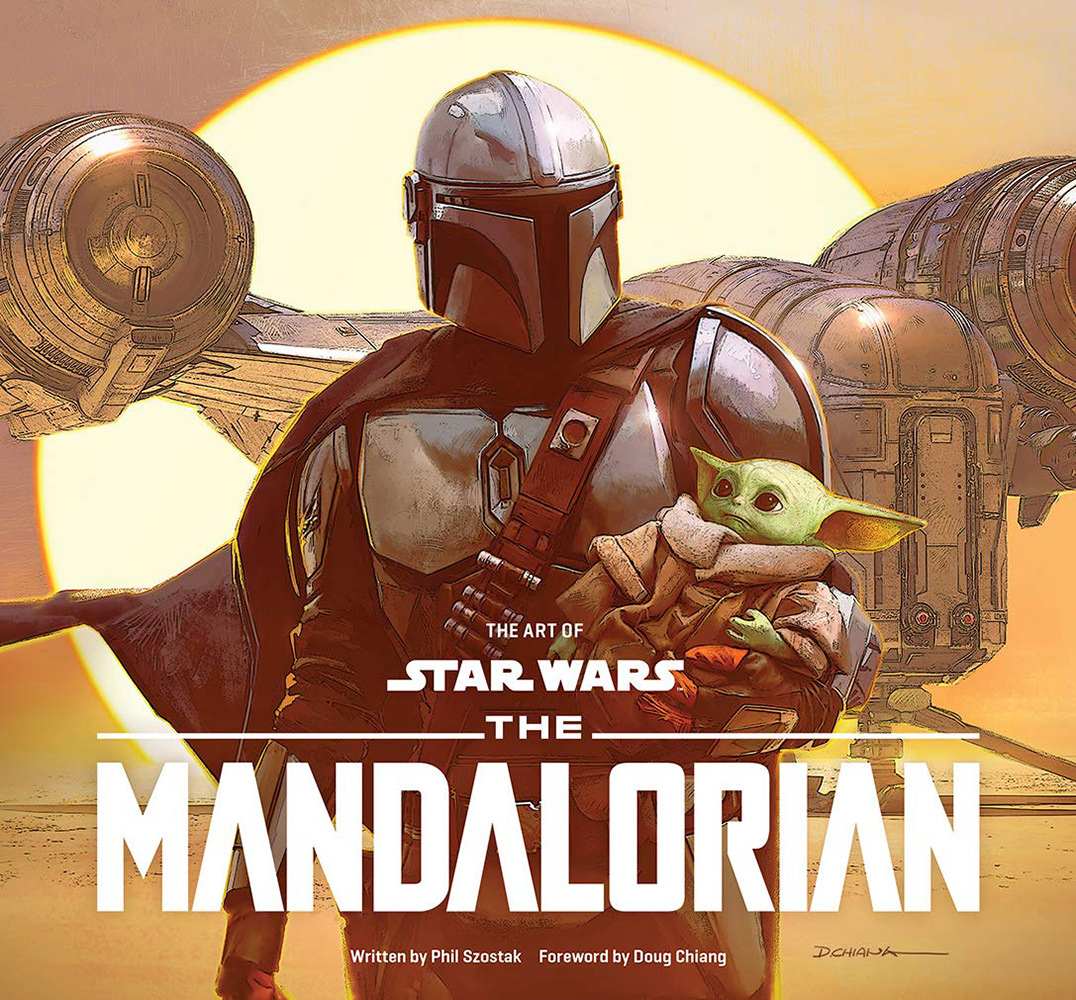 Art of Star Wars: The Mandalorian Season One $18 (reg. $28, list $40)
This was yet another $10 credit I racked up... but I don't remember where. But anyways... I was so excited for new Star Wars that I pre-ordered the art-book for The Force Awakens before watching it and finding out that it wasn't great new Star Wars, but instead a watered-down rehashed remake of the original. Fortunately, The Mandalorian brought Star Wars home and was actually great new Star Wars. The art book is, as you would expect, absolutely amazing. The concepts on how they got to where they ended up is every bit as fascinating and entertaining as the actual show. I keep hoping for a book covering the second season, but one hasn't appeared yet.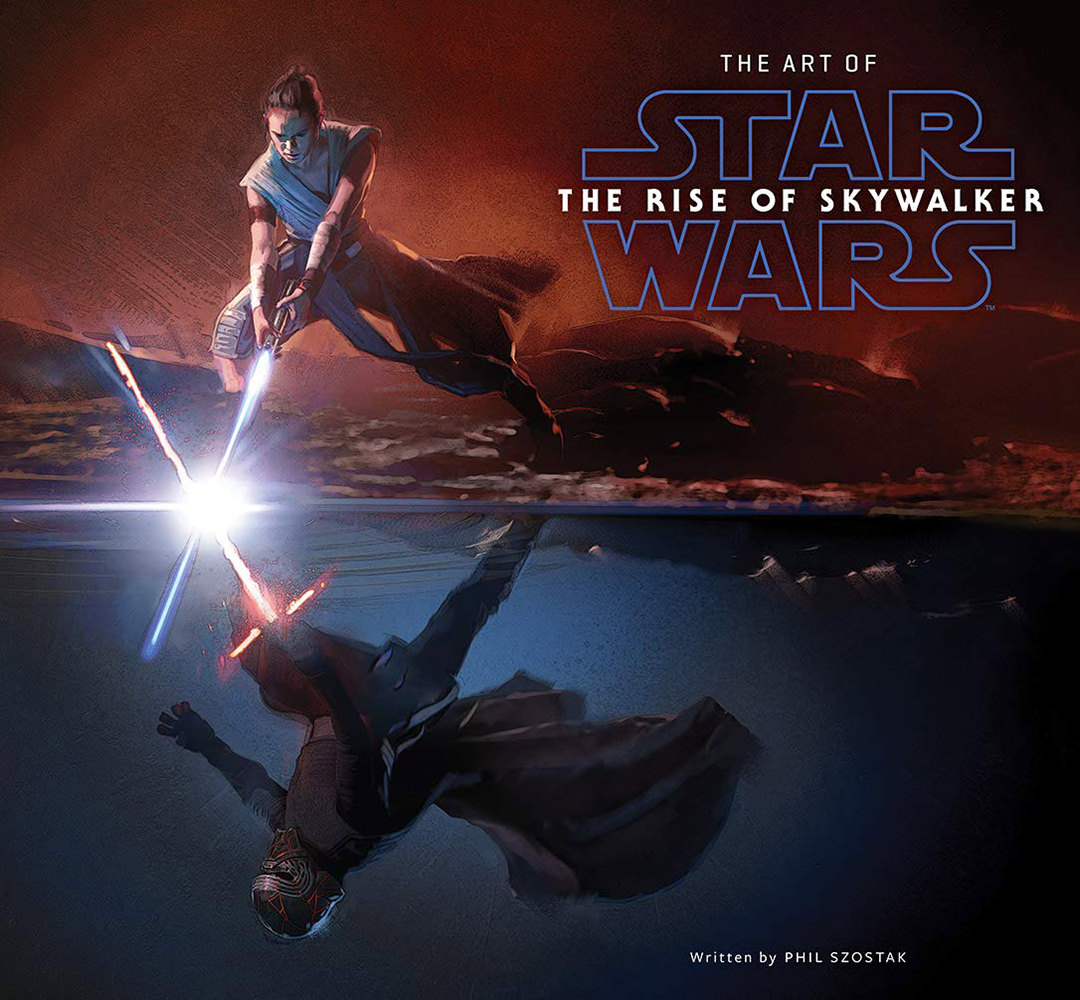 Art of Star Wars: The Rise of Skywalker $14 (reg. $28, list $40)
I detest the prequel trilogy. I really didn't care for the sequel trilogy. So why am I buying this book? Because it's $14. And the concept art that went into the making of the movie is undoubtedly going to be as mind-blowing as all the other Star Wars movies.

Simply Cheetos Variety Pack 36-Count $12 (reg. $18)
I have been addicted to Simply Cheetos Puffs in White Cheddar, and ordered several cases of them so I can have a snack at work. Then, for whatever reason, the price for a case jumped from $18 to $38 and I couldn't afford to order them any more. During Prime Day they had the Puffs/Crunchy combo case on sale for $12, so I decided to grab it. I hadn't had the Crunchy version, but I figured it would be okay. Turns out it was more than okay... just not as good as the Puffs I love so much. The only problem is that the Crunchy Cheetos expire next month and the Puffs Cheetos expire in September. So now I have to eat all Crunchy Cheetos first since they're the least-fresh. Hopefully the price will drop on that case so I can order exactly what I want again.

PopCorners 6-Flavor Variety Pack $19 (reg. $24)
I love PopCorners... but don't love the absurdly high price. Instead of 36 bags like you get with the Cheeto cases, you only get 20 here, and I wasn't paying $1.20 each for a tiny little bag. The Prime Day price brought it down to 95¢ a bag, which is still way too high... but affordable enough that I decided to grab the offer. The item hasn't shipped yet. No idea when it will arrive. Hopefully I have a decent expiry date on them.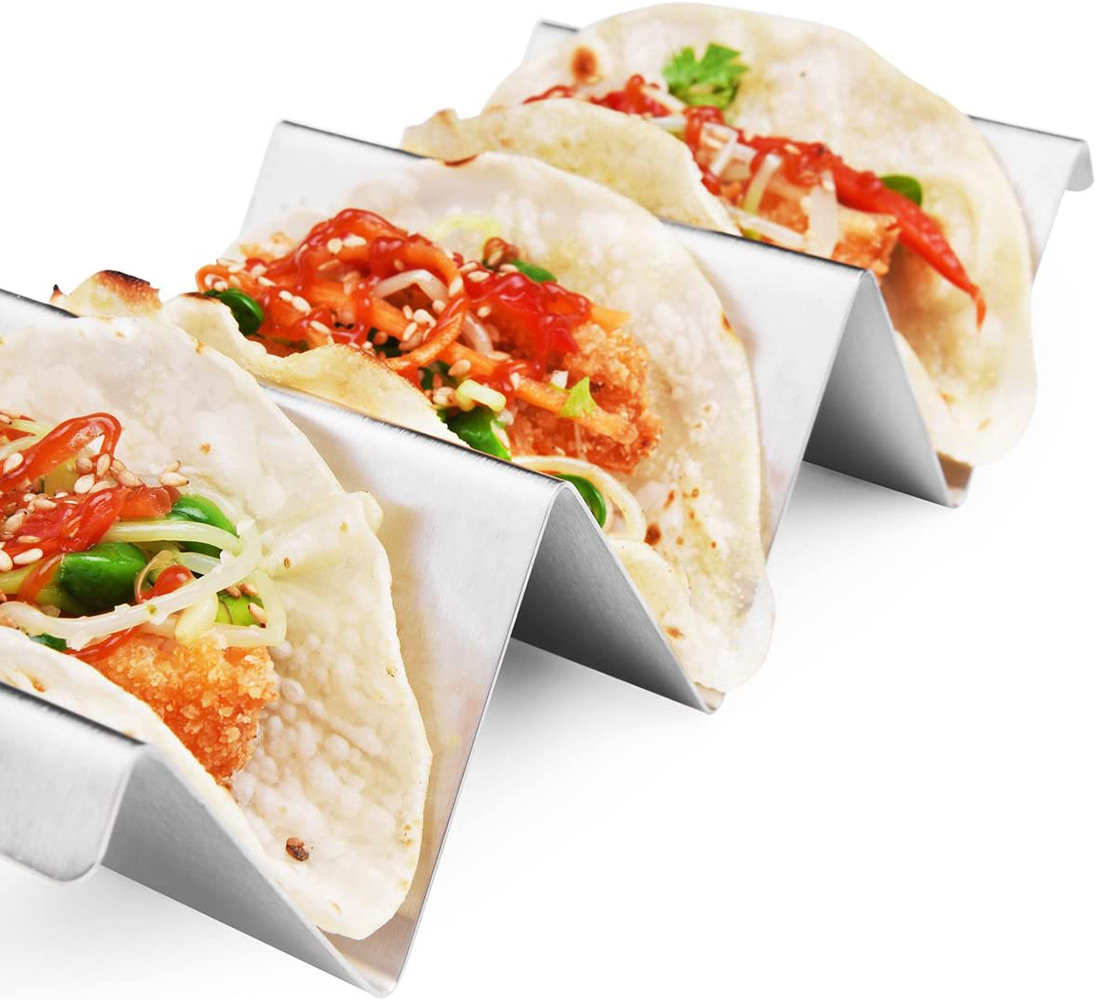 Taco Holders 4 Pack $12.50 (reg. $16)
This was an impulse buy that popped up when I saw it. Seems like a great way of propping up shells while you fill your tacos and an easier way to grab them without spilling so much out of them. I like that they are metal instead of plastic, and that was the deciding factor (along with being dishwasher-safe). The reviews are good, so hopefully they hold up as well as you'd think over time. Like other items, this one appears to be lost in transit. Fingers crossed!

And there you have it. $852.50 worth of crap that I couldn't live without. Fortunately the money in my Black Friday savings covered it once I used up a couple gift cards, special offer redemptions, and my Amazon Prime Credit Card reward points. But still... now I'm poor! But totes worth it since my life will be sooooo much better with this junk.
It will be better, won't it?
Posted on June 28th, 2021

DON'T EVER LET YOURSELF BE GASLIT.
Thank you so very, very much to the Progressive Insurance supervisor who pulled my Snapshot cancelation call WHERE I PAID THE $20 DISCOUNT REVERSAL TO THE AGENT BEFORE HANGING UP. I received a bill tonight... the only bill I received since canceling Snapshot. I didn't understand what it was for, so I went online to check. It was that Snapshot deduction reversal plus a $10 late fee. Ugh. I thought all this billing error crap would at least take a break after finally canceling AT&T!
So I contacted Progressive via chat to explain what happened. The chat agent did not give a fuck. Tried to tell me I had received multiple emails with the charge, so she wasn't going to waive the late fee (which I did not get, or I would have called just like I did with the one I received tonight). THEN I told the chat agent to pull my phone call. Told her that it was so memorable to me because the agent almost hung up before taking my payment and I had to stop him to give him my credit card. The chat agent said that pulling the call was not necessary because the payment wasn't made and this was all my fault. Essentially gaslighting me into believing that I imagined paying a bill just last month. I imagined not receiving the emails. Or, more likely, she believed I was lying.
Well screw that. So I called Progressive instead. I made the payment (sans late fee) and then asked to have my original phone call pulled. She transferred me to a supervisor who then pulled the call (apparently since I'm in Washington State they couldn't refuse to pull it even if they wanted to).
AND, YEP, IT ALL HAPPENED EXACTLY LIKE I REMEMBERED. EVERY DETAIL I PROVIDED WAS CORRECT. WE DID TALK ABOUT HIS HOME IN CLEVELAND. I DID HAVE TO REMIND THE GUY HE DIDN'T PROCESS MY PAYMENT. I DID GIVE HIM MY CREDIT CARD.
Yet they didn't believe me. Or didn't give a shit if they did believe me.
This is some huge bullshit right here.
But at least Progressive made it right in the end. They waived the late fee due to THEIR error. They pulled the call. They apologized. They confirmed that I'm not delusional and imagining things. I guess I can't really ask for more than that.
EXCEPT TO SAY... might want to try believing your fucking customers. I know that a lot of people are liars and scammers... but I asked for the call to be pulled. THAT'S how I was trying to prove that I WAS NOT a liar or a scammer. And yet the chat agent wanted none of it. Would rather make me think I'm an insane liar than value my concerns.
DON'T ALLOW THEM TO GASLIGHT YOU.
YOU ARE WORTH MORE THAN THAT.
YOU ALWAYS HAVE BEEN.
And it turns out those calls actually ARE recorded for your protection. At least mine was. The protection of my sanity.
UPDATE: And it gets worse.
Today is Tuesday, June 29th. The day after I just had to go through all this crap. I receive an alert on my phone from the Progressive app that I owe $30 AGAIN. I click through to see what the issue is, and this is what I see...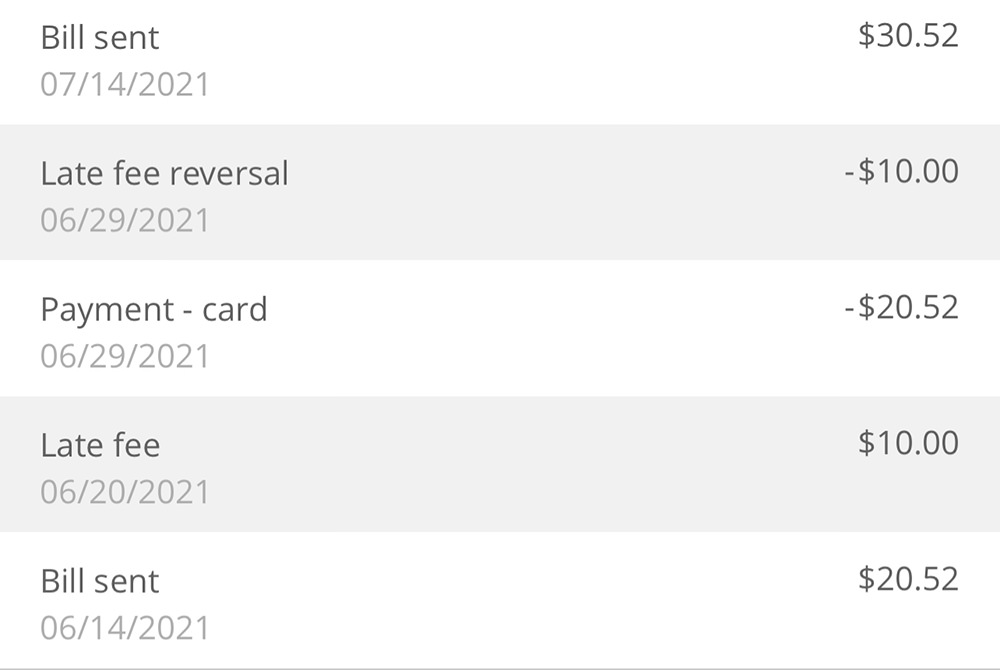 Well, that's interesting. You sent me a bill... IN THE FUTURE?!?
So I call. Again.
I get gaslit. Again.
I explained calmly that I just received a future bill dated July 14th, 2021 on the Progressive app for something I just resolved last night. Only to basically be told that they don't see it. That it was dated yesterday. That no bill exists. I need to read the bill again. So I get upset. I DO HAVE A BILL. IT DOES SAY IT WAS SENT ON JULY 14th, 2021. Then they start telling me to calm down that I don't owe anything. Says I'm yelling at them when I'm definitely not. Then I apologized and tried to explain that the reason I'm upset is because of what I went through last night and I'm being told I'm imagining something... AGAIN! Jesus Christ. The way Progressive treats their customers is just beyond horrible.
DOES THAT SCREENSHOT NOT SAY THAT A BILL WAS SENT ON JULY 14th?!?
"CALM DOWN! WE DIDN'T SEND YOU AN EMAIL! YOU NEED TO READ THE BILL!"
Well, as I said, it wasn't an email. It was an alert on the Progressive app. AND I AM LOOKING AT IT RIGHT NOW!
This is just... beyond abusive at this point. It's AT&T all over again. What is it about these companies that they can't handle their fucking billing? I am going to find a way to record ALL my phone calls with companies. Then I'm going to post the shit on social media because being called a delusional liar OVER SHIT THE COMPANY DID is getting so old.
Calm down? After what you just said to me?
How am I NOT supposed to get upset when your company continues to call me a delusional liar? Even when I have PROOF that I'm not imagining things and NOT a liar? When I have to keep contacting you and getting treated like shit FOR YOUR ERROR? When I have to get a supervisor to pull my call so you'll believe me? Do you honestly expect me to be Miss Mary Sunshine under these conditions? Unreal. Your company is just unreal. But I shouldn't be surprised. This is what companies do now-a-days. I'm just sad to learn that Progressive is the same as all the rest. Flo always seems so nice in those commercials.
Posted on June 25th, 2021

My big plan for the weekend was to work out in my flower beds to clean things up and tie up the stuff that's falling over. But a look at the weather forecast has me seriously doubting it's going to happen, because I'm not going to do it at 5am or 7pm when things cool off. And then the story just keeps getting worse as the week progresses...
Sequential days with temperatures over 100° are not uncommon here... but usually not until July and August. So reaching 118° in June is a kinda a deal. And it doesn't hurt that they are forecasting 1104° elsewhere in the Columbia Basin in which I dwell. But at least it's a dry heat...
So this is hell. At least I have air conditioning and cats to see me through it all as I cower indoors with my fragile vampire self.
Posted on June 18th, 2021

I am sure that there was a time in my life that I looked forward to Fridays... last day of the standard work week and all that. But now it's always just more of the same. Oh well. Any day you're not six feet below ground is a good one, right?
"Did I know you once in another life?
Are we here just once or a billion times?
Well, I wish I knew, but it doesn't matter.
'Cause you're here right now, and I know what I feel..."
Oh What a World — Kacey Musgraves,
This was a tough week from just about any angle I look at it. I'd like to say that I can stay at home and relax this weekend, but since I have to drive over for my TSA interview to renew my Global Entry card, probably not.
Of course had I known when I sent in my renewal application back in 2019 what I know now, I'd probably have just saved myself the hundred bucks. But oh well. Wouldn't be a day that ends in a "Y" if I didn't have something I'd like to change about my pre-pandemic days.
Posted on June 17th, 2021

This morning I woke up wanting strawberry cheesecake. The closest I could get is eating strawberry yogurt alternating with white cheddar popcorn. AT LEAST IT WAS UNTIL I STARTED ALTERNATING WITH KETTLE CORN! ZOMFG! THIS IS STRAWBERRY CHEESECAKE FOR LAZY PEOPLE, AND I AM SO HERE FOR IT!
Did I invent a thing? I think I might have invented a thing. You're welcome, world!
Necessity is indeed the Mother of Invention... though sometimes the Invention is the Mother of Neccessity!
Posted on June 16th, 2021

There's so much going on right now that I'm having trouble slowing my mind enough to get some sleep. My solution? As with so many things now-a-days... it's TikTok.
This guy covers songs a other artists, and what he comes up with is so good. The 1975 is one of my favorite bands, and her nails this. Just nails it. If you're on TikTok, go be amazed. @maxfrostmusic...
He is able to effortlessly step into different musical styles...
I mean...
Then it just starts getting unreal...
And into a region that's uncanny to an insane degree...
Yeah, this is exactly the kind of thing I need to take my mind off of the world.
Posted on June 15th, 2021

These 4:00am daybreaks are killing me. Partly because I'm still recovering from all the sleep I lost running down to check the kitten trap every hour... but mostly because the bird activity has been crazy. I think a bird or two is building a nest nearby, because their chatter each morning is deafening. My cats are loving it though. They are running around from window to window... salivating at the prospect of catching a bird or twelve to rip apart. The adorable little murderers.
The more there's talk about life getting "back to normal" (whatever "normal" means), the more I find myself reevaluating absolutely every detail in my life. I've been working really hard at spending less money, eating healthier foods, and making sure that I'm living better in general. Which is tough given that the COVID virus keeps mutating and getting so much worse. Once winter comes and people are spending more time indoors our outlook becomes really scary. Especially considering how many people are unvaccinated and how reckless people are being. Then along comes the Epsilon variant and we're all fucked.
One of the biggest and most drastic changes I've been looking at is my travel.
I cannot even fathom a return to non-stop travel for work. It just seems utterly bizarre to even contemplate it. I may consider a trip here and there for jobs I like or places I like, but my road warrior days are over. If I end up with more than five or six work trips a year I will consider that a failure.
Now if I'm flying somewhere, I want it to be for vacation or visiting a friend or something I enjoy. Having a calendar filled with 12-20 work trips is over for me. Which I was able to reaffirm when I got a call this morning...
"Could you be in Vegas on September 7? It's the day after Labor Day."
"No."
"Comeon... you could fly in over the weekend and make a 3-day vacation of it!"
"No."
"Any chance you might change your mind between now and then?"
"No."
"Oh. Okay. We'd really like for you to sign on with us. You did such an amazing job."
"That's so nice of you to say. But, no."
Don't get me wrong... I consider myself hugely blessed to have been able to travel so much... visit so many places... and see so many things... but that's not where my heart and head are at any more.
For that part of my life, Winter is here already.
Posted on June 14th, 2021

I took down the animal trap. I'll return the hunk of shit to Home Depot later this week when I get caught up with work. I remain no less livid that traps with a defect that's been reported for over five years are still being sold to unsuspecting people. I also remain heartbroken for that little kitten that I wasn't able to save. I sure hope he made his way to a place where somebody will watch out for him.
Posted on June 11th, 2021

Compared to other weeks in my life, this has been a fairly difficult one. Everything kept going wrong and the minute I get a crisis handled, two more takes its place. About half-way through my Friday I was wanting to chuck it all and go home to play video games for the rest of the day. I probably should have, because the longer I stayed at work the worse things seemed to get.
And yet... I have a roof over my head, food to put on the table, and two cats that give me reason to get up in the morning, so it seems weird to complain. #blessed
The good news is that I have zero plans to work this weekend, for once, so that's nice. Though I've got a long list of chores that need to be handled here at home, so it's not like I will be sitting around eating chips and watching television.
Although...
... how cool would that be?