Officially entering the holiday season, not that it'll keep me away... because an all new Bullet Sunday starts... now...

• This is EARTH! sigh. I love love love the YouTube channel Kurzgesagt. They tackle fascination topics in a highly educational and entertaining way. And now there's this absolutely brilliant new video. They have condensed the 4.5 billion year history of planet earth in exactly one hour. And guess when humans appear in that hour? Helpful hint... don't blink...
It's had it running last night on the television while I was working. I found myself looking up to watch more often than I expected.

• POIROT! Here's the thing. I thought the Albert Finney original Murder on the Orient Express was better than the Kenneth Branagh remake. I thought the Peter Ustinov original Death on the Nile was VASTLY superior to the Kenneth Branagh remake (indeed, it's one of my favorite films). But I still enjoyed Branagh's take on Poirot, so I just watched A Haunting in Venice. This one I liked a lot...
My mom read all the Agatha Christie books, so I ended up reading all of them as well. I don't remember the book Hallowe'en Party much... but I do remember not thinking much of the BBC adaptation, feeling they were scraping the bottom of the barrel with this one. The Branagh version wisely makes a very loose adaptation with A Haunting in Venice and the movie is far better because of it. I really hope we get a fourth film where they try something unique... and adapt it to be as interesting as this one.

• Reacher Deux! The second season of Reacher cannot get here fast enough. The first season was one of the best things to happen to my television last year...
I haven't read all the Jack Reacher novels, but I've read enough that it's shocking how much more faithful the Amazon Prime series is to the Tom Cruise movies (though, I liked those also, if I'm being honest).

• Falling! I watched the occasional episode of The Fall Guy but was never so much into the show that I gave a thought to a movie adaptation. Until I saw it was starring Ryan Gosling and Emily Blunt!
This movie looks entertaining as hell.

• DAFUQ? I had absolutely no idea (here's a link in case TikTok is being a dick)...
I wonder if James Brolin gets any bank off that song?

• DAK! All throughout high school I was addicted to the DAK catalog which had really good deals on electronics, computers, and media. It was kinda a weird concept... the owner (Drew Alan Kaplan) hunted down products which were made wrong or had some cosmetic detail that was off or whatever, bought the entire lot, then offered them at a consumer-direct discount price. I couldn't afford to buy lots of stuff... I was in high school... but I obsessed over every new catalog that arrived. And now those catalogs have been scanned and archived by Cabel Sasser on his site...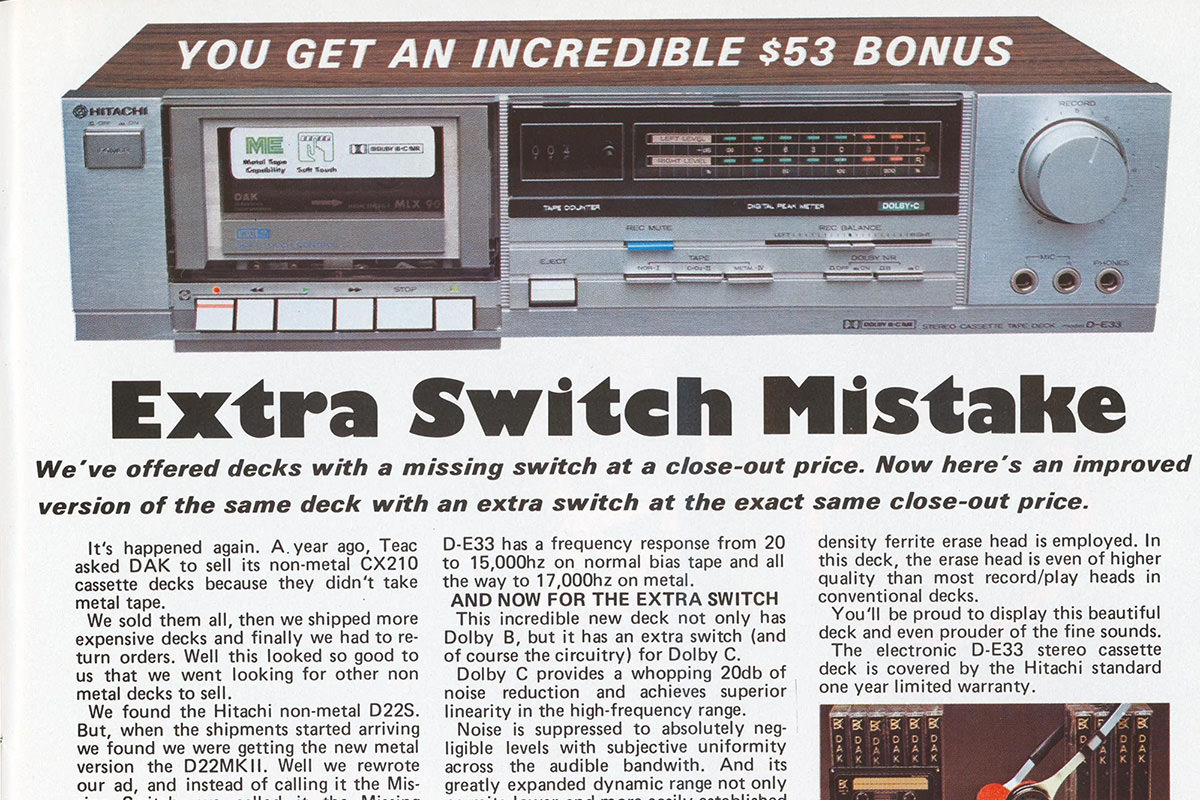 This one is my favorite... turn your tiny blurry television into a bigger blurry television with this fresnel lens!

• Pander! I finally remembered to watch the new South Park special on Paramount+... Into the Panderverse... and it's pretty epic. I am 1000% onbord for inclusivity and diversity in entertainment. It keeps things fresh and interesting, because how many times do we want to see the same old shit with straight white people? But the problem is that remaking the same old shit and substituting non-straight-white-people for straight white people is a stupid, lazy way of creating inclusivity and diversity. It completely ignores the lived experience of non-straight-white-people by copy-pasting them into a straight-white experience, and the movie/television studios need to do better than that. Because it's getting boring as hell.
Plus it's got Kathleen Kennedy and her massive ego in it! Though it's fake Kathleen Kennedy, so any hopes of her taking time out from completely fucking up LucasFilm/Disney were shortlived. Unfortunately, there it a downside to this episode. Gino Carano is using it to extend her 15 minutes.

Enjoy whatever remains of your Sunday, everybody.