As anybody who's been reading this blog for a decade or so already knows, I put money aside each month so I can save up for Black Friday. That's when I buy just about everything, because you can pretty much double your money by taking advantage of sales and such. But last year I started dividing my money between Black Friday and Amazon Prime Day because the sales just keep getting better and better after being pretty crappy for years (I'm convinced that "Prime Day" was quickly becoming a dumping grounds for crappy products that people can't manage to sell any other time of year).
But anyway...
Here's what I blew my luxury savings on.

ROOMBA i6+ SELF-CLEANING VACUUM ROBOT $700 (reg. $1,150)
This was pretty much the only thing on my "MUST-HAVE LIST." Last year it went on sale but I didn't have enough money saved to get it. This year I was prepared. Like my other robo-vacs, I will be naming this one Carl. Old Downstairs Carl died and I had been using Upstairs Carl for both floors, but not very often. The big plus for this New Carl is that he will automatically empty himself. The dirt is sucked out into a storage bin that you only have to empty every month or so (or every day if you have shedding cats like I do, probably). Nice. He also has a few improvements over Old Carl. First of all, he cleans in straight lines instead of bumping around all over the place randomly (well, he still bumps around, but it seems more like finding his way than random). Second of all, he can map out individual rooms and respect "no-go" areas that you can set up (like the cat feeding station I built). I will make an entry about New Carl after a few days once I've had a chance to see him work for a while. Looks promising!

Waterpik Water Flosser in Aquarius Blue $40 (reg. $70)
I've always wanted a Waterpik, but it seemed like such an extravagant expense given how cheap dental floss is. I was still on the fence as to whether the $30 savings was enough to pull the trigger... until I saw it came in blue and not just the sickly white color. Sold! It hasn't arrived yet. I think it's lost. I'll wait a few more days until I cry to Amazon about it.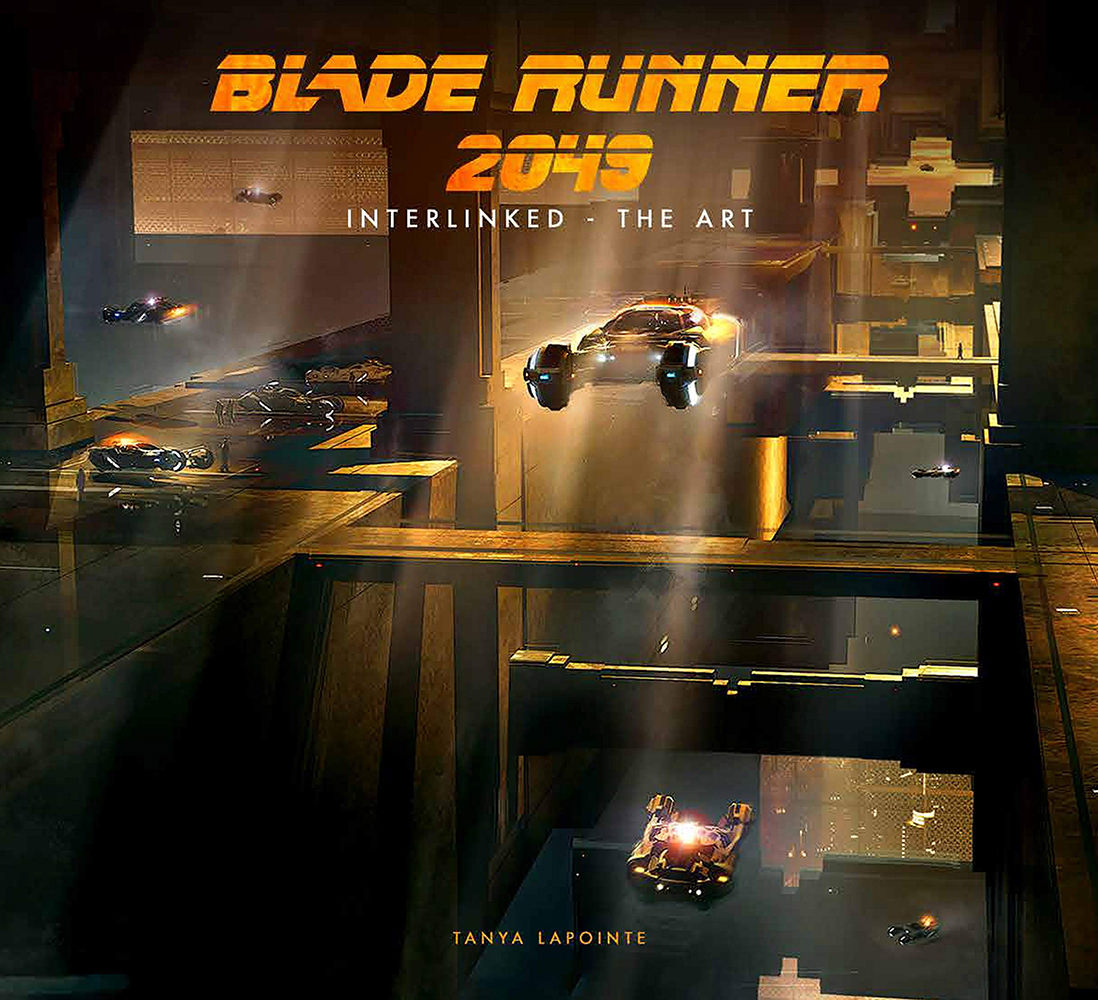 Blade Runner 2049 - Interlinked, The Art $19 (reg. $29, list $50)
This year Amazon once again had a "Small Business Spotlight" where if you buy $10 or more from their small business partners (yay! new flakey salt!), they'll give you $10 to spend. This companion book to The Art and Soul of Blade Runner 2049 completes my book collection of one of the most fascinating films I've seen in recent years. Which is to say that I obsess over the movie and can't read enough about it. The original film seemed impossible to follow, but Denis Vileneuve nailed it (which makes me more than anxious for his Dune reboot). This book takes a look at the concept art that was created for the movie and it's glorious. I was poring over every page with wonder and amazement at just how much thought went into the world that was created/expanded. It fits right in on my shelf of other movie art books, and doesn't overlap much with The Art and Soul of Blade Runner 2049, which is nice. I really hope that they stop releasing books about this movie, because I would absolutely buy them! I'm running out of room on my bookshelf though!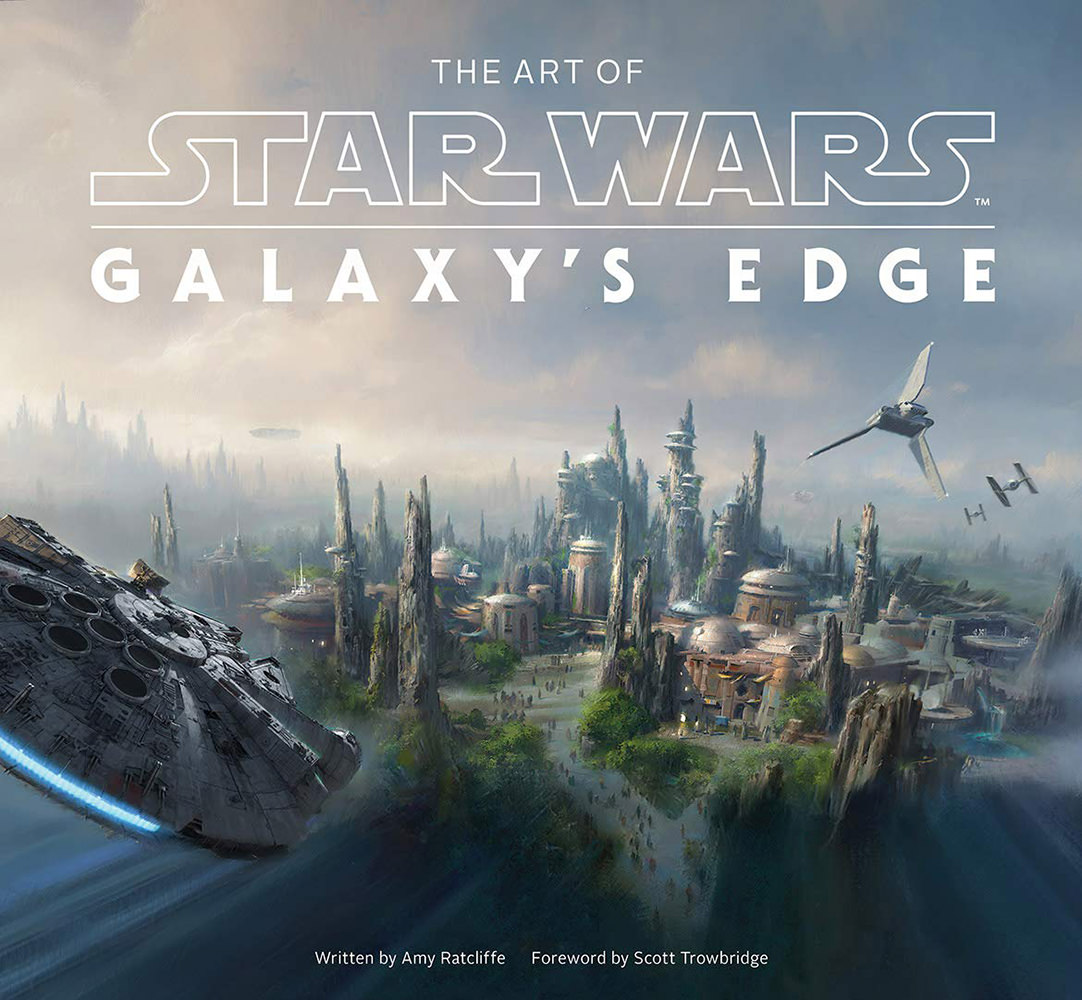 The Art of Star Wars: Galaxy's Edge $18 (reg. $28, list $50)
In addition to the small business credit I used for the book above, I also got a promotional credit of $10 for reloading my Amazon Gift Card balance with $40 (talk about a no-brainer!), which I used on this art book which goes behind the scenes of "Star Wars Land" at Disneyland and Walt Disney World. I am a huge, huge fan of both Disney and Star Wars, so seeing not only how they designed Galaxy's Edge... but also how they designed the rides you'll find there... is pretty great, as I knew it would be. Especially when it came to designing Coca-Cola that exists in a galaxy far, far away!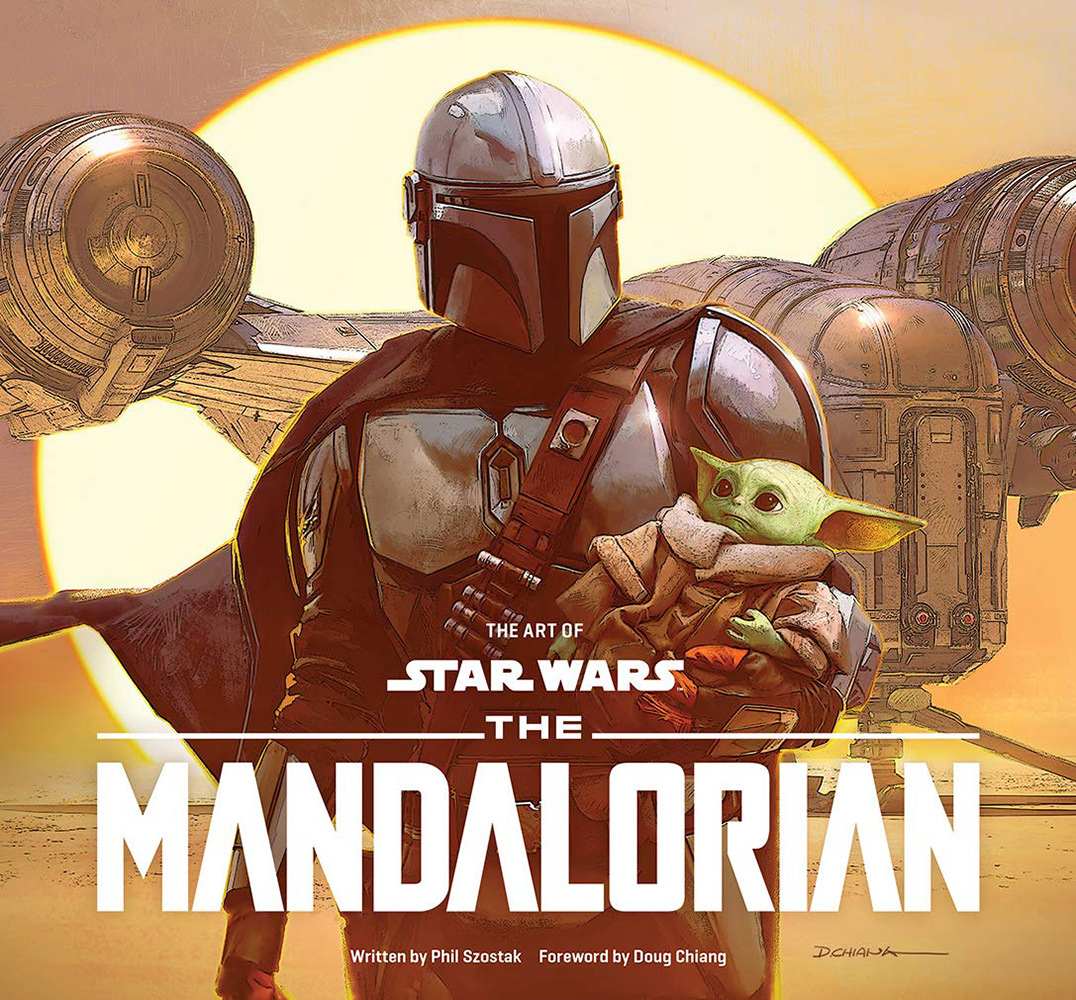 Art of Star Wars: The Mandalorian Season One $18 (reg. $28, list $40)
This was yet another $10 credit I racked up... but I don't remember where. But anyways... I was so excited for new Star Wars that I pre-ordered the art-book for The Force Awakens before watching it and finding out that it wasn't great new Star Wars, but instead a watered-down rehashed remake of the original. Fortunately, The Mandalorian brought Star Wars home and was actually great new Star Wars. The art book is, as you would expect, absolutely amazing. The concepts on how they got to where they ended up is every bit as fascinating and entertaining as the actual show. I keep hoping for a book covering the second season, but one hasn't appeared yet.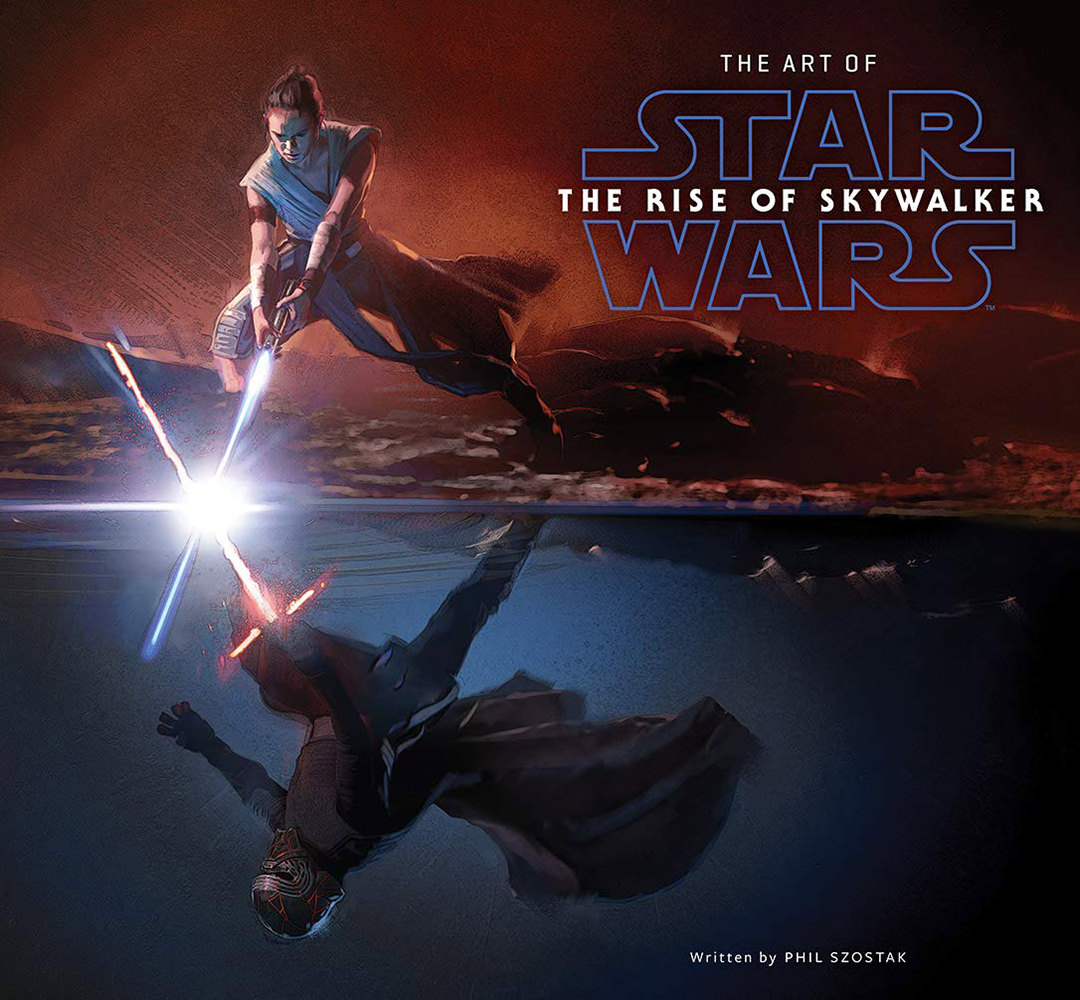 Art of Star Wars: The Rise of Skywalker $14 (reg. $28, list $40)
I detest the prequel trilogy. I really didn't care for the sequel trilogy. So why am I buying this book? Because it's $14. And the concept art that went into the making of the movie is undoubtedly going to be as mind-blowing as all the other Star Wars movies.

Simply Cheetos Variety Pack 36-Count $12 (reg. $18)
I have been addicted to Simply Cheetos Puffs in White Cheddar, and ordered several cases of them so I can have a snack at work. Then, for whatever reason, the price for a case jumped from $18 to $38 and I couldn't afford to order them any more. During Prime Day they had the Puffs/Crunchy combo case on sale for $12, so I decided to grab it. I hadn't had the Crunchy version, but I figured it would be okay. Turns out it was more than okay... just not as good as the Puffs I love so much. The only problem is that the Crunchy Cheetos expire next month and the Puffs Cheetos expire in September. So now I have to eat all Crunchy Cheetos first since they're the least-fresh. Hopefully the price will drop on that case so I can order exactly what I want again.

PopCorners 6-Flavor Variety Pack $19 (reg. $24)
I love PopCorners... but don't love the absurdly high price. Instead of 36 bags like you get with the Cheeto cases, you only get 20 here, and I wasn't paying $1.20 each for a tiny little bag. The Prime Day price brought it down to 95¢ a bag, which is still way too high... but affordable enough that I decided to grab the offer. The item hasn't shipped yet. No idea when it will arrive. Hopefully I have a decent expiry date on them.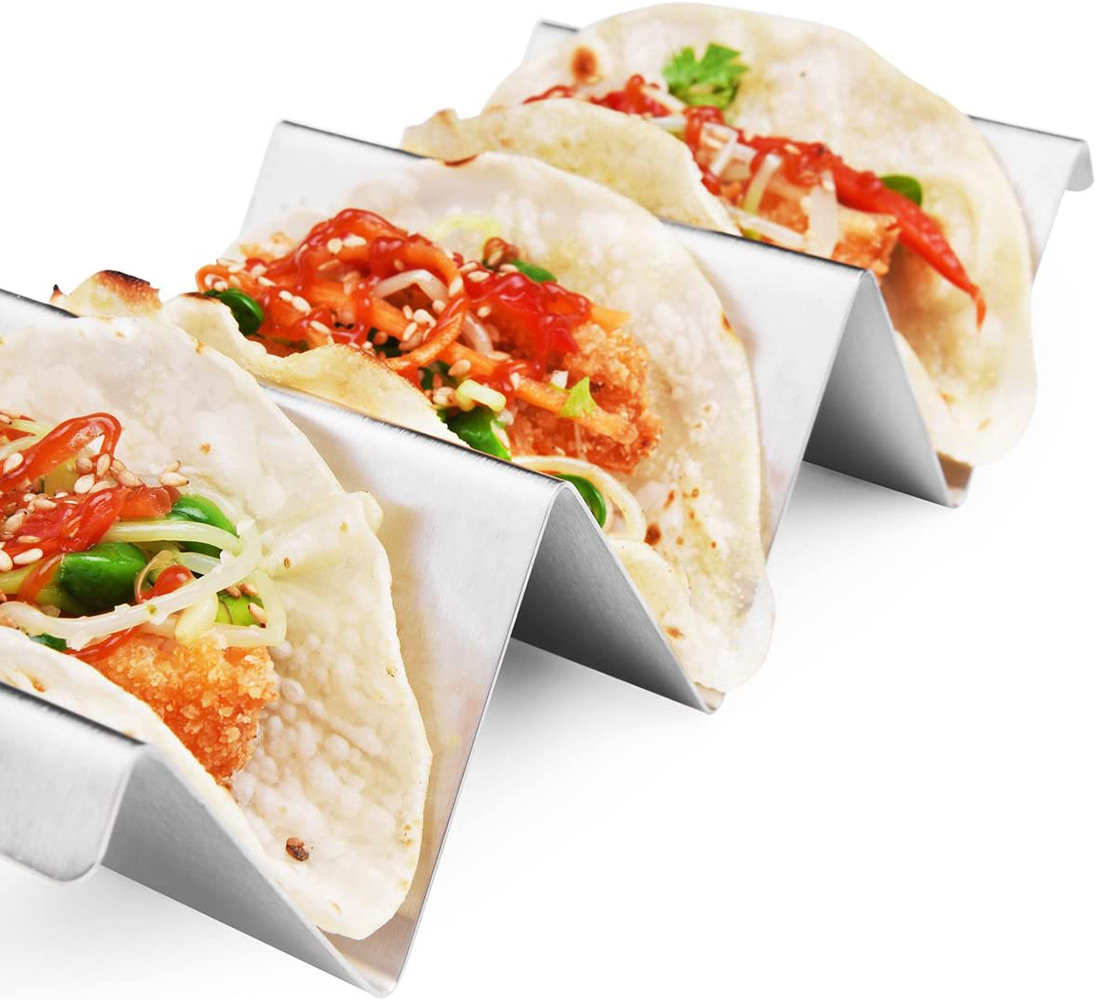 Taco Holders 4 Pack $12.50 (reg. $16)
This was an impulse buy that popped up when I saw it. Seems like a great way of propping up shells while you fill your tacos and an easier way to grab them without spilling so much out of them. I like that they are metal instead of plastic, and that was the deciding factor (along with being dishwasher-safe). The reviews are good, so hopefully they hold up as well as you'd think over time. Like other items, this one appears to be lost in transit. Fingers crossed!

And there you have it. $852.50 worth of crap that I couldn't live without. Fortunately the money in my Black Friday savings covered it once I used up a couple gift cards, special offer redemptions, and my Amazon Prime Credit Card reward points. But still... now I'm poor! But totes worth it since my life will be sooooo much better with this junk.
It will be better, won't it?