Jake and Jenny have been spending more and more of their day sleeping. I guess Winter isn't very exciting time for a cat, so this is their coping mechanism. Not that I can blame them. Thanks to COVID lockdown, all I want to do is sleep the days away as well.
On Thursday I had the plumber come and rip open the kitchen ceiling to repair a pipe leak. The cats hid upstairs in my storage closet, as they always do when strangers invade the house. Once the repairs were complete, I called up to let them know that they could come back downstairs. It's amazing how they are able to understand me and immediately come running downstairs every time...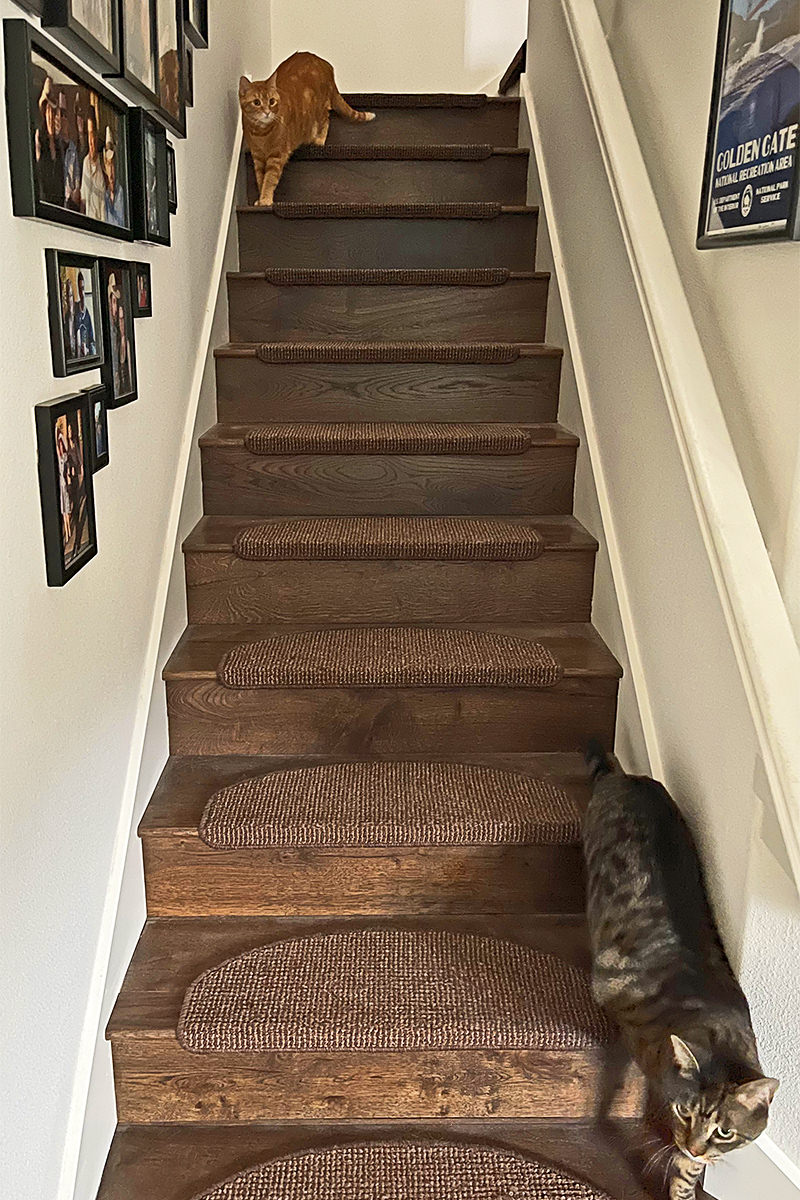 Not that they 100% trusted me. They had to go sniffing around everywhere to make sure the intruder was really gone.
Early in the week I was startled when BOTH cats ran out to the catio after one of them was in the Litter-Robot. I knew that the impending smell must be extraordinarily bad. But once it reached me and I was gagging and feeling my eyes tear up, I had to go to the video feed so I could find out which one of them was responsible so I could check to make sure that they hadn't blown their asshole out. Turns out it was BOTH of them! They BOTH took a dump at the same time!
I don't know that this has ever happened before! I was worried that my home would probably have to be fumigated... or possibly burned down... because it was just that bad. Fortunately the Litter-Robots cycled and got things under control.
And then...
There I was... working away at the office... when I get a PERSON ALERT! on my iPhone. I ignore it because sometimes my cats register as a person to the security system. Then, ten minutes later, PERSON ALERT! — Now I'm really freaking out because I've been convinced that there is, in fact, a person in my home. NOPE!
I guess it was my fault for leaving the kitchen blinds open and having a stepladder staircase left out for them. And I had JUST disinfected the countertops the night before! I had to steam them and scrub them clean AGAIN that night. Blergh. I wonder how come Jake and Jenny never seem to realize that I don't have time for these shenanigans?
And now I guess I had better get back to work. But quietly so I don't interrupt my cats' busy day of sleeping.