Hey! Yesterday was the last day of April!
It was also the last day RW and I had to get our "April" issue of Thrice Fiction released, which we did. It's our nineteenth installment of everybody's favorite lit-mag. A fact I bring up because I still remember being told not once... but many times... that we'd never last past our first year because most endeavors like this are doomed to failure.
But not us, baby.
You can take a look at it over at ThriceFiction.com and, in a first for us, you can also read it online! No special browser plug-in needed! In fact, all nineteen issues are available for reading or download absolutely FREE!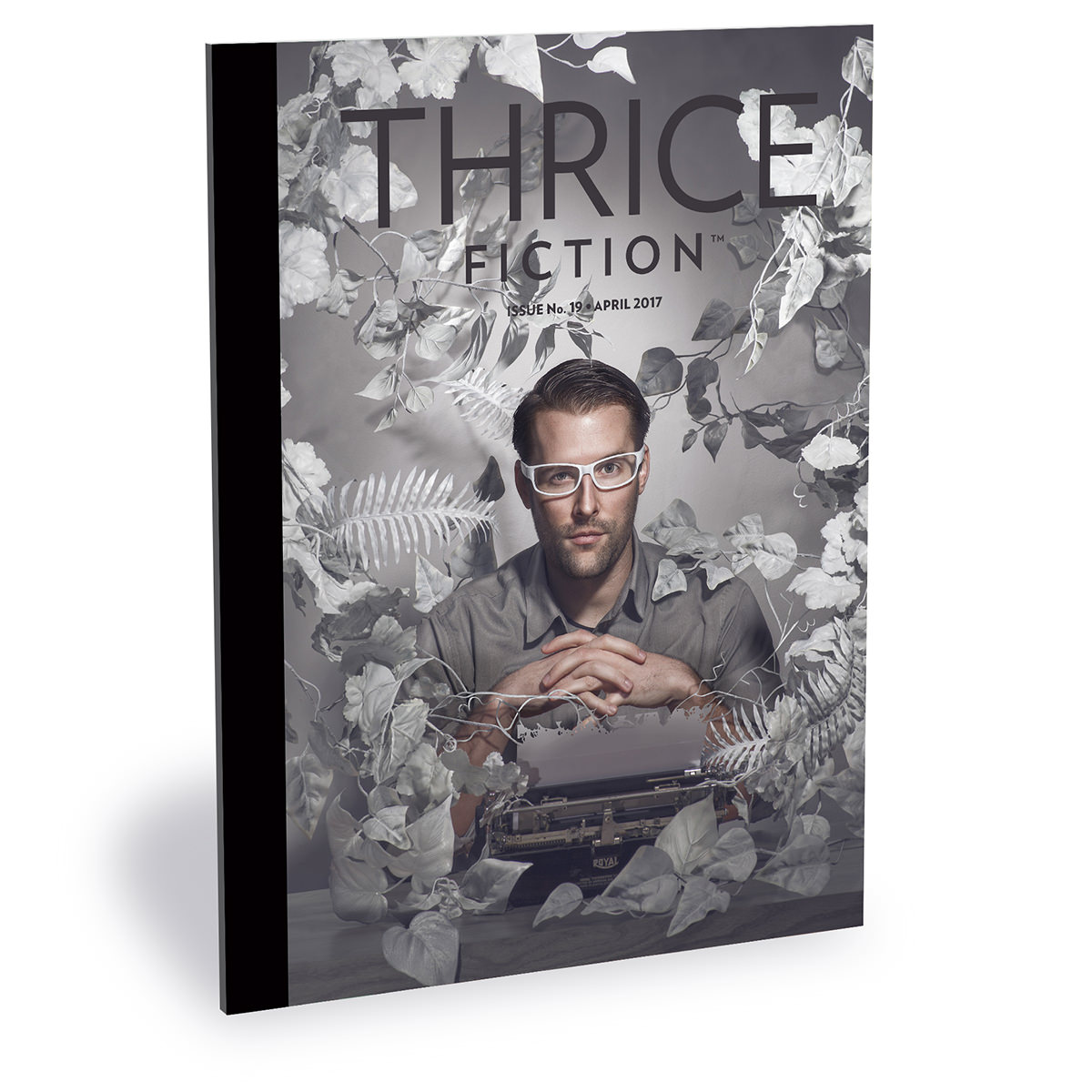 That amazing cover is courtesy of frequent Thrice Fiction contributor Katelin Kinney. Beautiful, isn't it?
The insides are equally wonderful... filled with great stories and terrific artwork from a bunch of talented people.
So what are you waiting for? Go get some!